6 Surefire Ways To Improve Your Game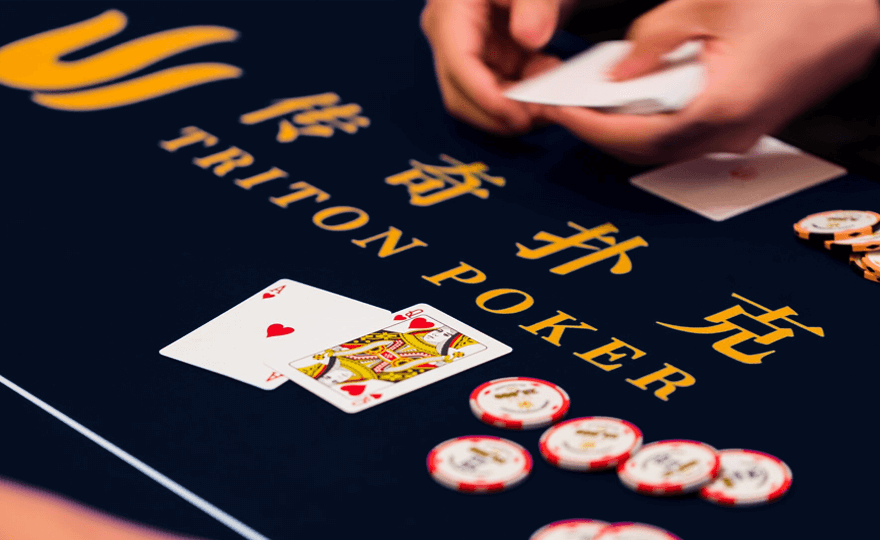 Let's face it, playing Hold'em should be viewed as a constant learning experience.
For those with experience under their belt, think back to those early days and how you have progressed. For those being introduced to the game, or anyone who still classes themselves as a novice, it is important to understand that the Texas Hold'em learning curve is a constant one.
To keep you on an upward curve, here are 6 surefire ways to help improve your game.
1) Know and act on your starting position
Best Position – It is well-known that being "on the button" is the best position to be in when playing Hold'em. This is because you act last in 3 out of the 4 betting rounds:
After the Flop
After the Turn
After the River
This means that when it is time for you to act you know how many other players are still active in the hand. This means you can make a far more informed decision on the amount to wager (if at all).
Worst Position – This is when you are in the Small Blind position. Why? Because you must act first after the 3 streets mentioned above. Note: It should be said that there are times you can use this position to your advantage through aggressive play, but the truth is, it is far better to act last.
2) How many players are left in?
It is important that you focus on the number of players remaining in a hand. Two major reasons for this:
Being in possession of a hand that should not be played with 7 players still in could be a far stronger hand when the table is down to just 2 or 3 players left – There is less competition.
The fewer players left in, the more often you will be forced into a bet (blinds). In this case you need to be more aggressive
3) Defending your Flop hand
This is particularly important if playing against those new to Hold'em. The majority of such opponents want to see the Flop as cheaply as possible. You should make them work (or pay!) for it.
If you have a hand that you feel is strong enough to see the Flop then do not let others see it for free. The least you should do is raise by the minimum bet.
Example: You are holding an Ace & King while 2 other opponents have a 10-5 and a 7-4 respectively your aim should be to get them both out of the game before the Flop. By letting them see the Flop for just the Big Blind stake you are taking a risk and could well be wasting a very solid starting hand.
In the above case, a 10-9-8 would be just about the worst thing you want. It would mean you have nothing, and your opponents have an open-ended straight draw and a pair of 10's respectively.
4) Keep an eye on your opponents
It is obviously very important to concentrate on your own hand, but do not lose sight of how other players are faring. Some of the things you need to be constantly aware of are:
How many chips each player has left. This only needs to be a rough count not an exact one.
What cards they could have as rounds progress.
What their best hands could be based on the shared community cards.
'Tells' that may indicate 'soft', 'false' or bluff play – Bearing in mind which of your opponent's play bluffs regularly and those who set their stall out by playing a tighter game.
Example 1: Any opponent that has regularly been placing $20 bets then suddenly ups this to $50 should tell you they feel confident in holding a very solid hand.
Example 2: Any player losing a reasonably large hand who immediately comes back with a big bet may be doing so out of frustration and in a reckless manner. If you have a solid hand then consider pushing back.
The reason for this is that the player may be on the tilt. If so, their plays will not be in their best interest, but could be in yours!
5) Getting out after the Flop
This is a difficult one for players to accept and is particularly relevant to those new to Hold'em. It is certainly understandable. After all, you have already committed money to the pot so the natural thought process is to stay in and see what happens.
Do Not! This kind of approach can lose you lots of chips.
Even if you start with a very strong hand; let's say an Ace & King, or a 'middling' pair (7's or 8's), if the Flop does not improve your hand you should think strongly about getting out.
Getting out after the Flop is a sensible move for many reasons. Another clear example is:
Example: You have stayed in with a King & Six, the Flop is Queen-Ten-Six. Great, you have a pair of 6's and put most of your concentration on that, but think about the Queen and Ten in the middle. Any of your opponent's holding a Queen or 10 have a higher pair than you.
6) Turn & River Smart Play
Don't over-complicate your turn and river play – consider sticking to these rules:
Holding a draw after the turn – i.e. You need 1 more card for a good hand (usually a straight or a flush) – Do your best to get to the River as cheaply as possible.
Remember that if there is a pair included in the community cards that one of your opponents may have a full house.
When the board is showing 3 cards of the same suit, an opponent could very well be holding a Flush.
After the River make sure you fully realise the value of your cards. You must keep in mind that what you have is what you have got, your hand cannot be improved! If you feel another player has a stronger hand it is generally unwise to bluff at this time.
Wipe your mouth and look forward positively to the next hand!
Good play will garner reward
While it cannot be denied that there is some luck involved when playing Texas Hold'em, it must also be stated that it is a game which will reward good play. The straight fact is that good players will beat bad players most of the time.
Texas Hold'em is a constant learning curve: It is far easier to remember your good plays and forget the bad ones. Don't! You can learn from both, and by following the tips above your win rate should start to climb in the right direction.