A squalling storm broke out across the Adriatic coast today, barreling tyrannous waves onto the cliffs outside the Maestral Resort, Budva. Though everyone was warm and safe amid the five-star luxury inside, there was similar commotion in the poker room, where the Triton Series Montenegro Main Event played into the money and took grand leaps towards finding its latest champion, who will earn more than $2.7 million.
Registration closed after two levels, capping our field at 75 entries (including 31 re-entries), each of which cost HKD 1 million ($127,000). And once the $9 million prize pool was assured, the wrecking began, with the great and the good of global poker smashed into tiny pieces.
Wrecker in chief was a very familiar figure. Mikita Badziakouski is quiet, polite and diminutive, but he is a menace of the highest order at the poker tables. Many experts name the Belarusian in the top five tournament players in the world, and his domination on the Triton Series bears it out. He has won two titles already, worth $2.5 million and $5.3 million, including this very tournament last year. And there he is again atop the leader board with only nine players now remaining. Badziakouski signed for a stack of 4.74 million, the most in the room.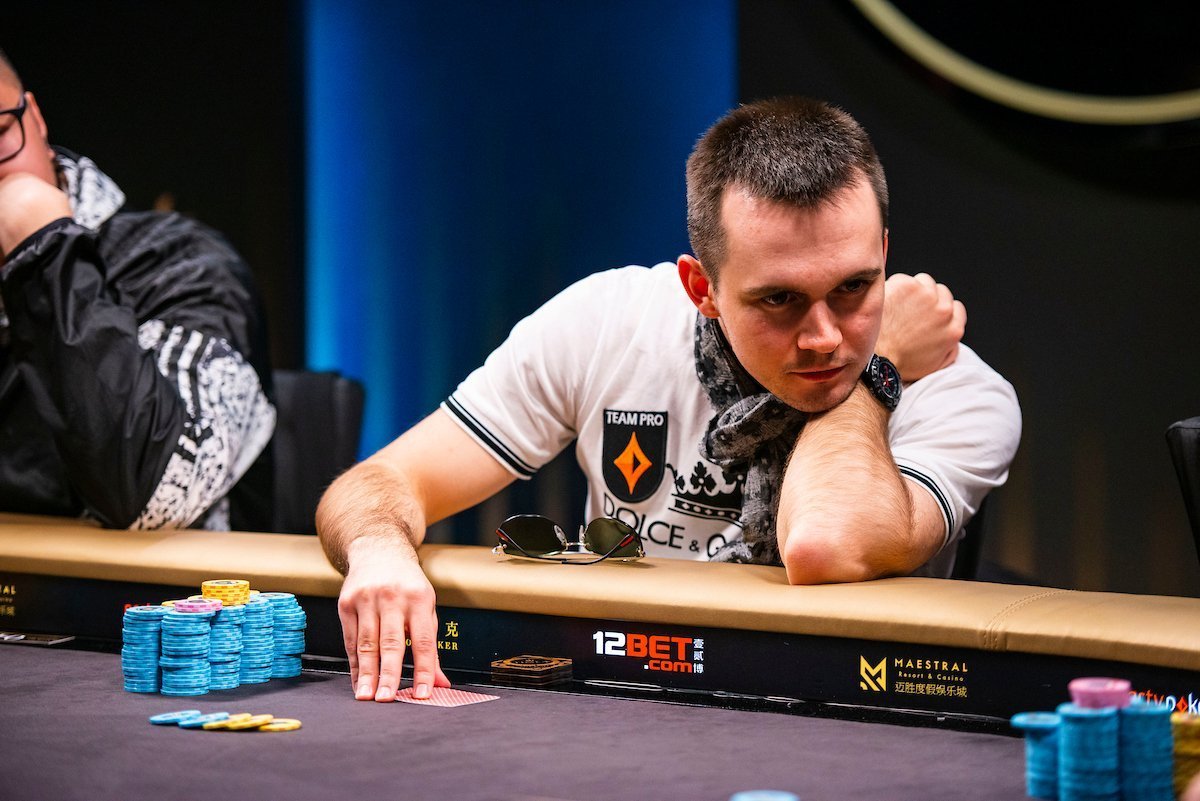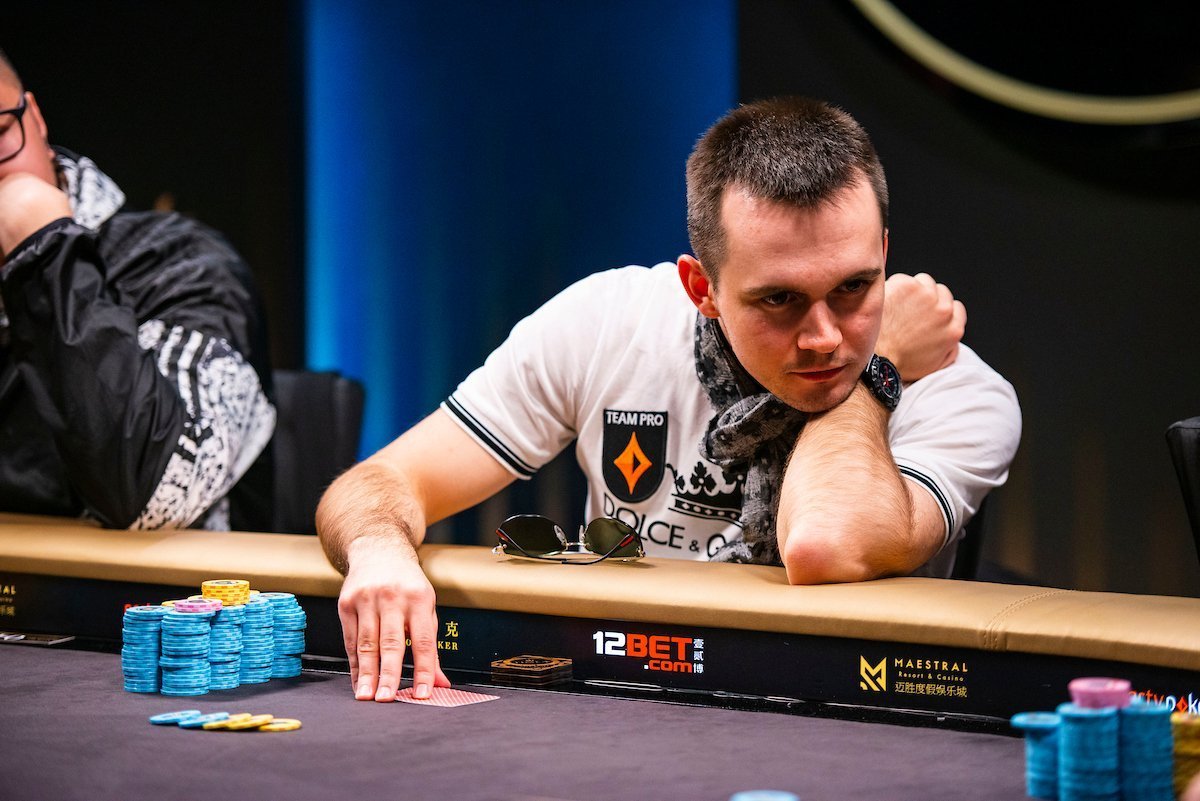 Badziakouski actually took a back seat for the night's most dramatic hand: a three-way all-in pre-flop confrontation between Danny Tang, the overnight chip leader, Paul Phua, the Triton co-founder, and Alex Foxen, the current GPI No 1 ranked player in the world. Phua had the most chips, but his


was behind Tang's


and Foxen's


.
The best hand held up, which was great news for Tang. He vaulted back into contention after sliding all the way down the pecking order through the previous nine hours. Phua was cut back (increasing Badziakouski's overall lead) and Foxen was knocked out. It's been a baptism of fire for him on the Triton Series.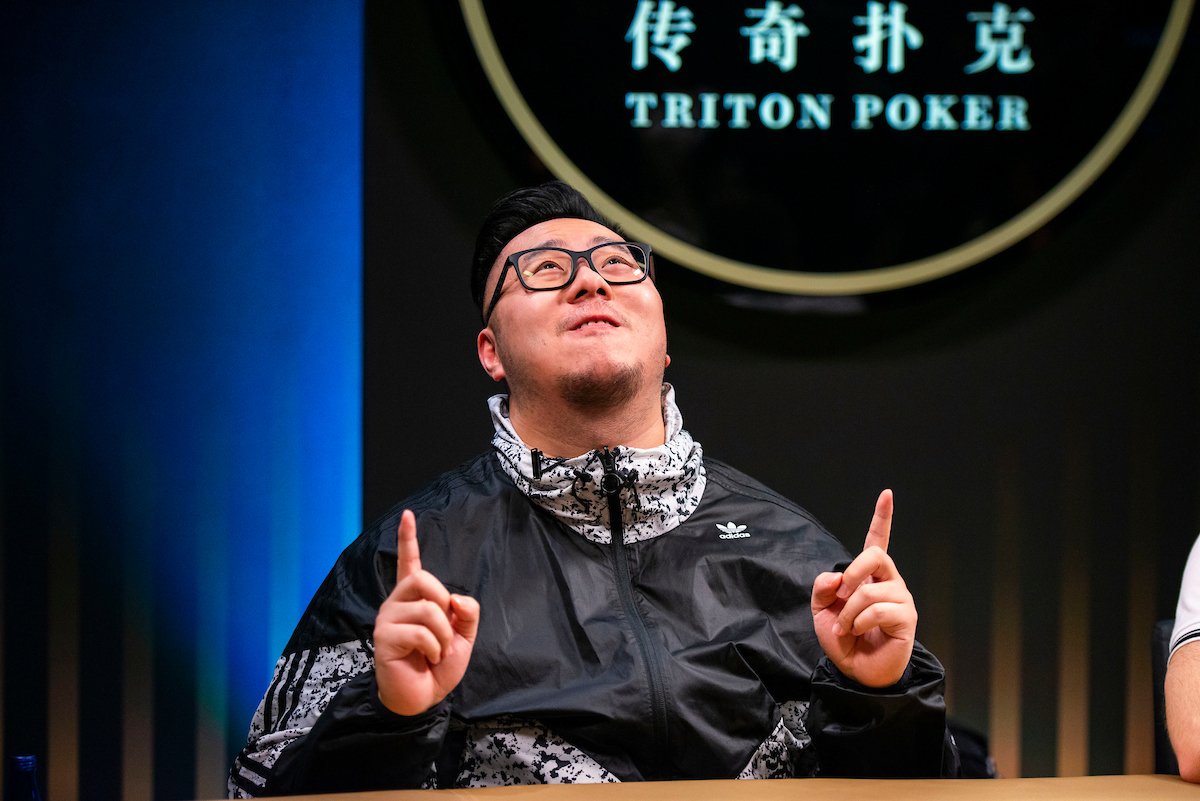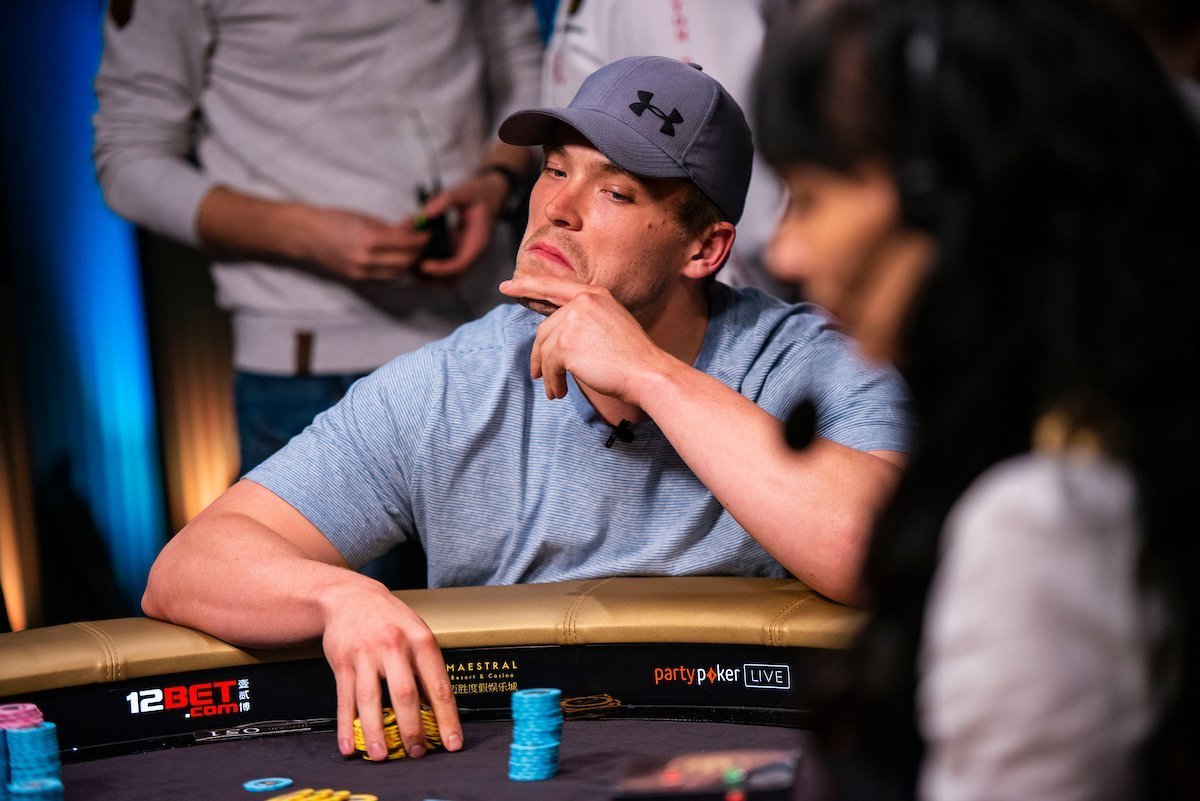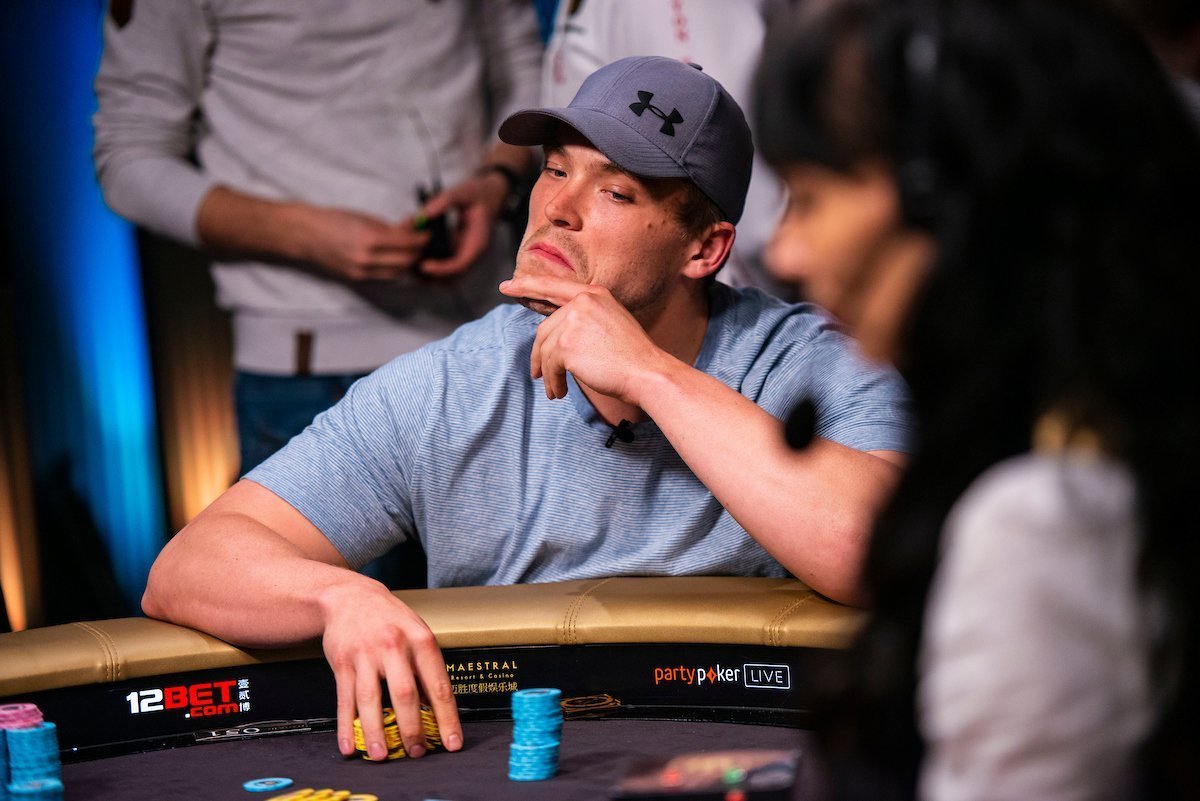 As Badziakouski and Jason Koon began calculating and discussing the percentages of each of the hands, getting it pretty much precisely right, of course, the tournament entered its bubble phase. Erik Seidel was the short stack, but is in possession of the patience and the instincts of the very best. Meanwhile all of Dan Cates, Peter Jetten and the recently dissected Phua were also just about clinging on.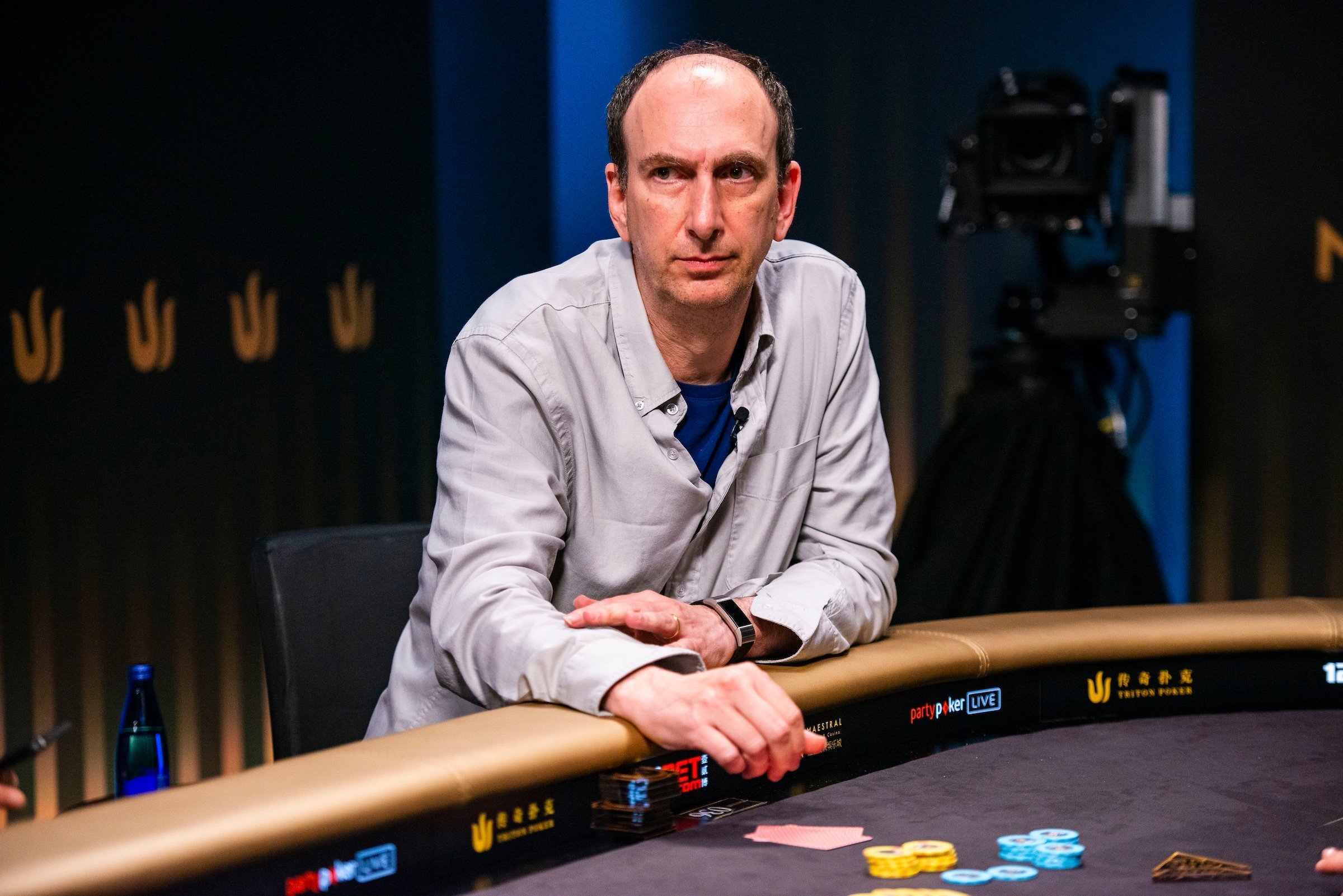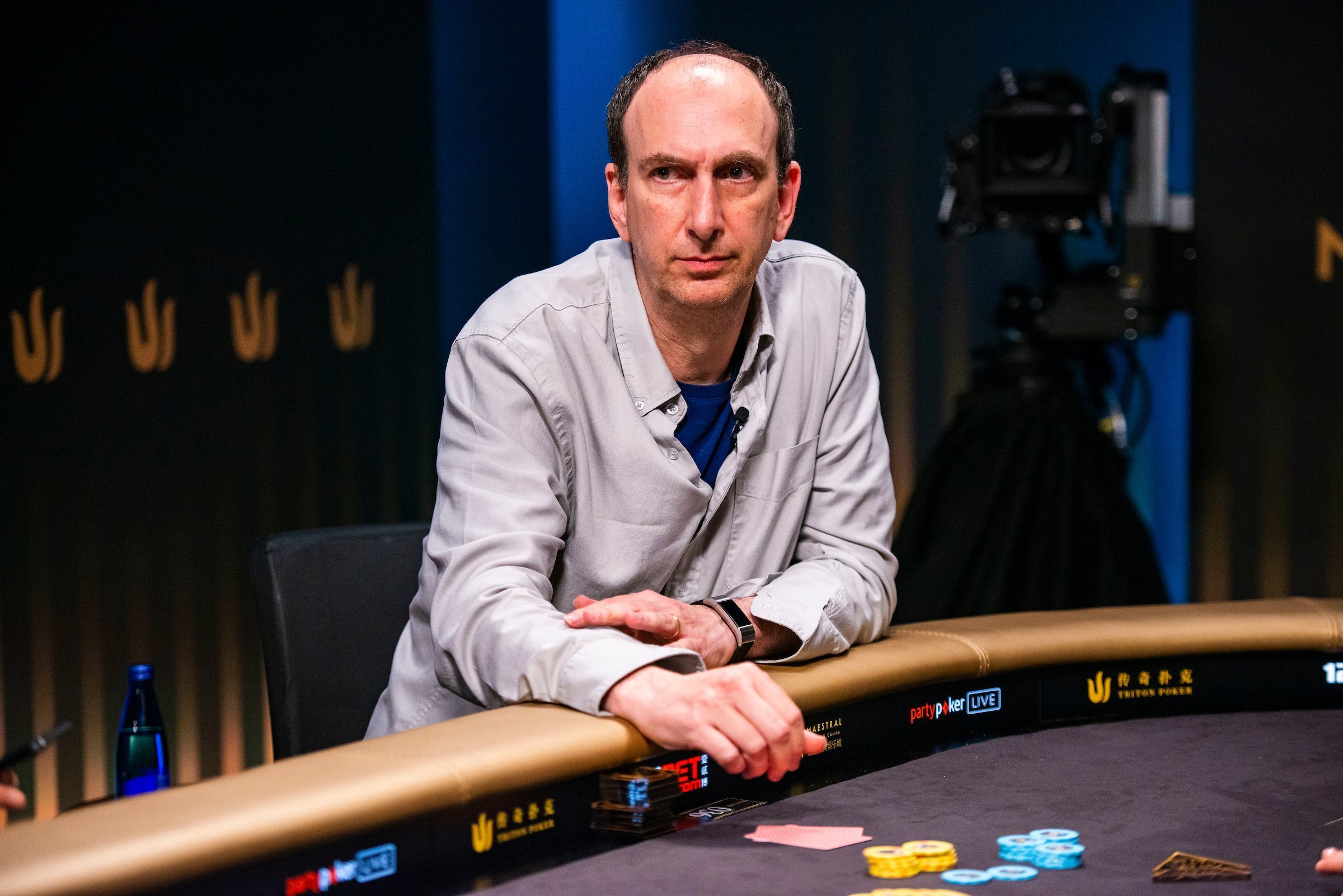 Something had to give and, to the great dismay of Playboy bunnies across the world, it was their new favourite son Jungleman who hit the rail. He made a big bluff against Matthias Eibinger, firing with


at a board of





. Eibinger thought about it but called with his


.
After Seidel then doubled, Cates was left in further strife and got it in with


. Eibinger again had his number, however, and his pocket queens sent Cates out with nothing.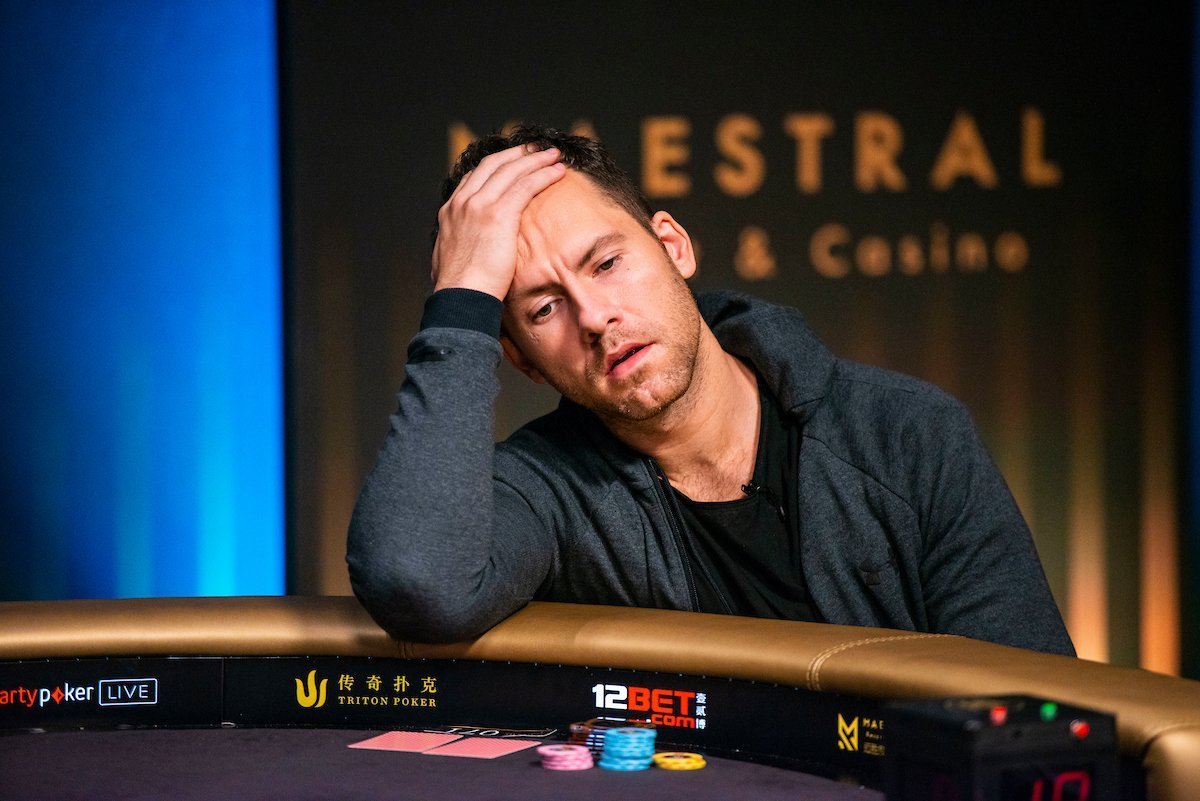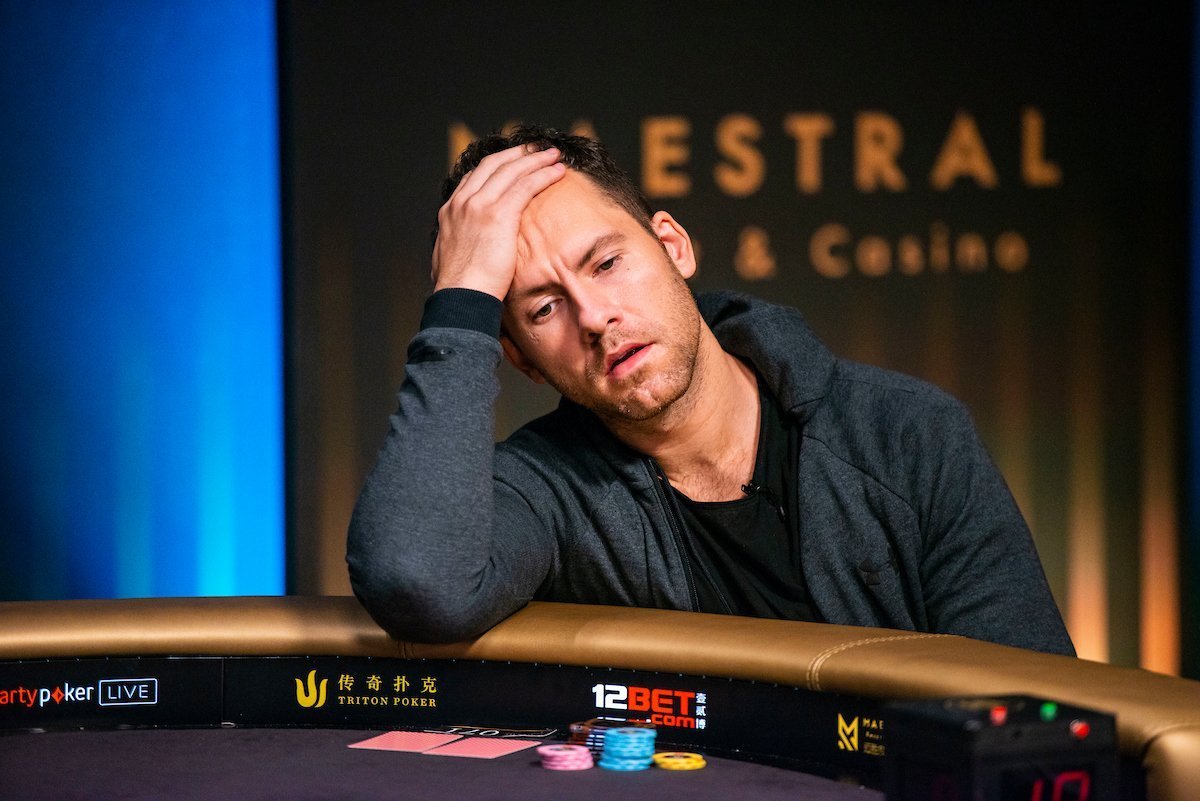 With everyone now assured a pay-day, they convened around the final table and requested to play a couple of levels more than what was originally scheduled. All of these guys are very accustomed to precisely these circumstances: there was Triton Ambassador Jason Koon again; there was Phua still; there was Bryn Kenney, fresh from his victory a couple of days ago.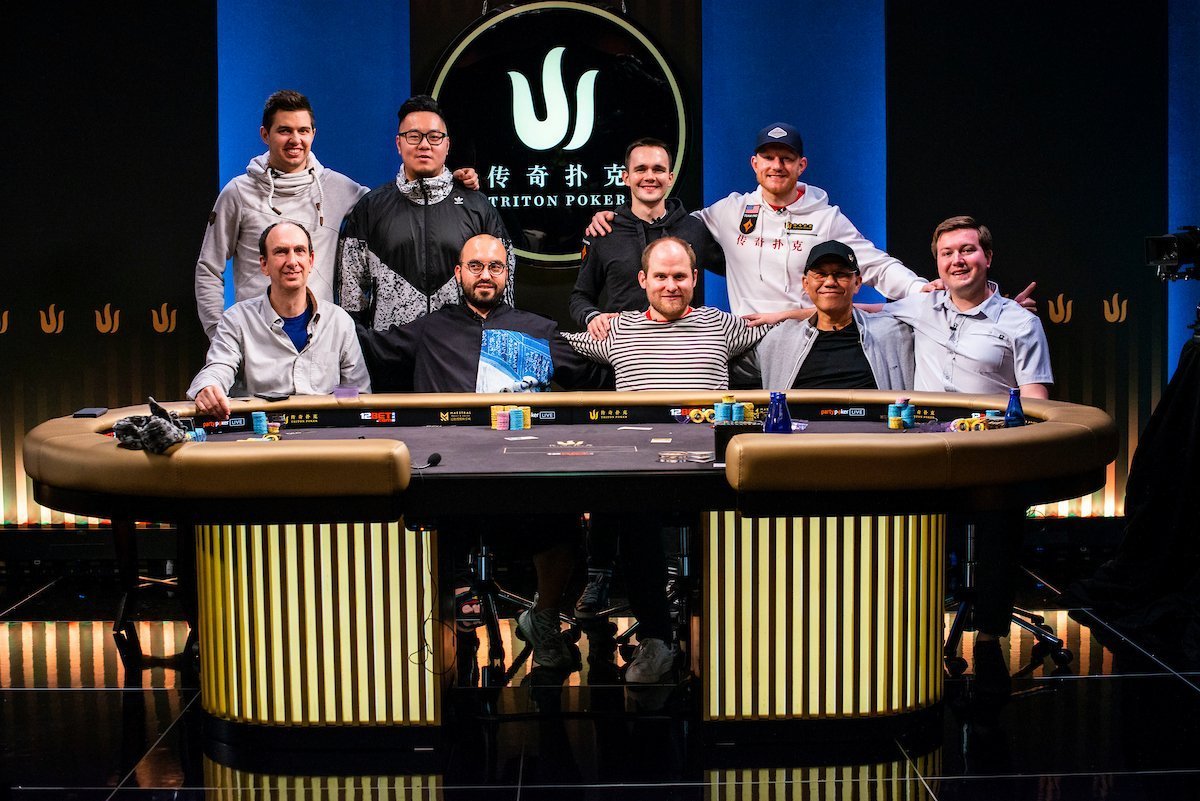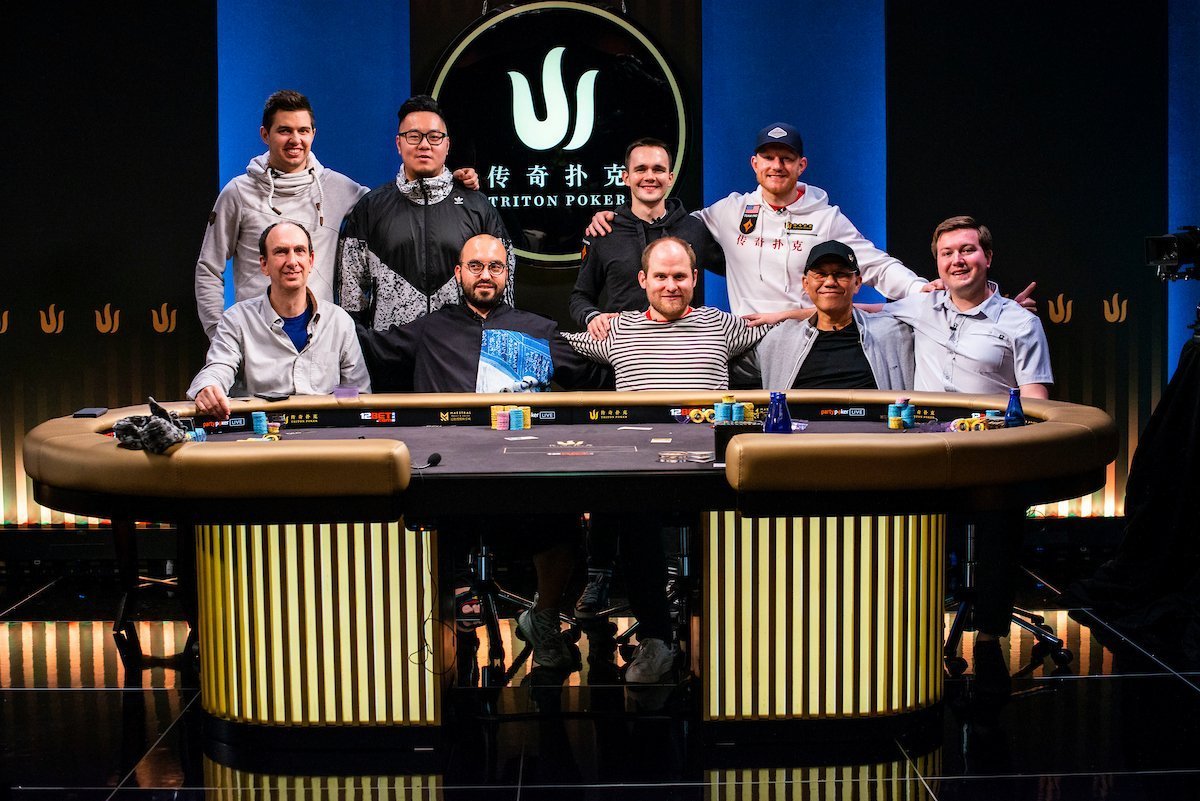 Although this extra period of play saw some significant chip movement, mostly away from Sam Greenwood's stack and into Badziakouski's, no one fresh hit the rail. That meant they will return nine-handed tomorrow to play to the champion, with Badziakouski again the favourite.
His visage already peers from two banners in the Triton Series lobby. It may be time to call in the printers again, same design please.
Final table chip counts
Mikita Badziakouski, Belarus – 4.74 million
Peter Jetten, Canada – 3.34 million
Danny Tang, Hong Kong – 3.26 million
Bryn Kenney, USA – 2.54 million
Matthias Eibinger – 1.945 million
Jason Koon – 1.070 million
Sam Greenwood – 669,000
Paul Phua – 575,000
Erik Seidel – 450,000
Confirmed payouts
Triton Montenegro Main Event
Dates: May 7-9, 2019
Buy-in: HKD 1 million ($127,000 approx)
Entries: 75 (inc. 31 re-entries)
Prize pool: HKD 70.5 million ($8.98 million)
1 – HKD 21,300,000 ($2,713,876)
2 – HKD 14,100,000 ($1,796,509)
3 – HKD 9,600,000 ($1,223,155)
4 – HKD 7,260,000 ($925,011)
5 – HKD 5,650,000 ($719,878)
6 – HKD 4,400,000 ($560,613)
7 – HKD 3,460,000 ($440,846)
8 – HKD 2,680,000 ($341,464)
9 – HKD 2,050,000 ($261,195)
Photography by Joe Giron/www.pokerphotoarchive.com
ABOUT OUR SPONSORS
12BET is an online betting company specializing in sports betting and casino products. 12Bet became operational in 2007, quickly becoming one of the most popular online betting options throughout Europe and the Asia-Pacific region.
partypoker LIVE was created in January 2017 as a global poker tour, with the aim of bringing large field, high guarantee tournaments to players all over the world. Within just 12 months the partypoker LIVE tour has grown into the world's largest ever poker tour and is guaranteeing over $70,000,000 in the 2018/2019 season.