A chip lead guarantees nothing in poker, and that is even more true in a short-stacked, short-deck tournament, where the volatility is at its highest. The first short deck tournament of this Triton Super High Roller Series stop in London demonstrated that more visibly than perhaps ever before, with players seizing the lead only to see it crumble away to nothing soon after.
When all the drama finally halted, it was David Benefield, the high stakes cash game superstar, originally from Texas, who raised the trophy and picked up a winner's check for £650,000. Even he was not immune to the buffeting of this game, but he did the one thing that seemingly nobody else had managed to do: get a chip lead to stick.
"I'm delighted," he said. "It's an emotional roller coaster, but that's short deck. You just keep going all in. Sometimes you win, sometimes you lose."
He said he's only been playing short deck for about a year, dabbling online and then coming to the Triton stops. But now here he is with the first outright live tournament title of his career and a prize second only to the $950K he picked up for finishing eighth in the 2013 WSOP Main Event.
He was congratulated by friend and Triton Ambassador Jason Koon, and bubble-boy Seth Davies also joined the winner's picture. With two more short deck events to play this week, chances are he'll be giving this one another go.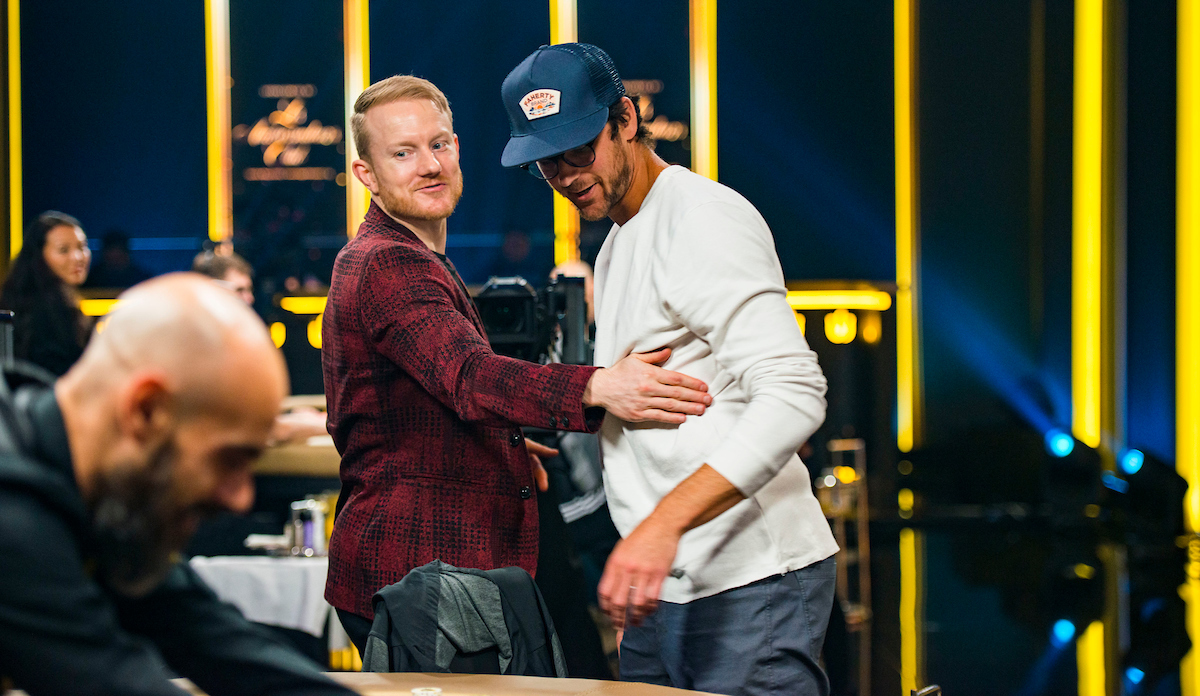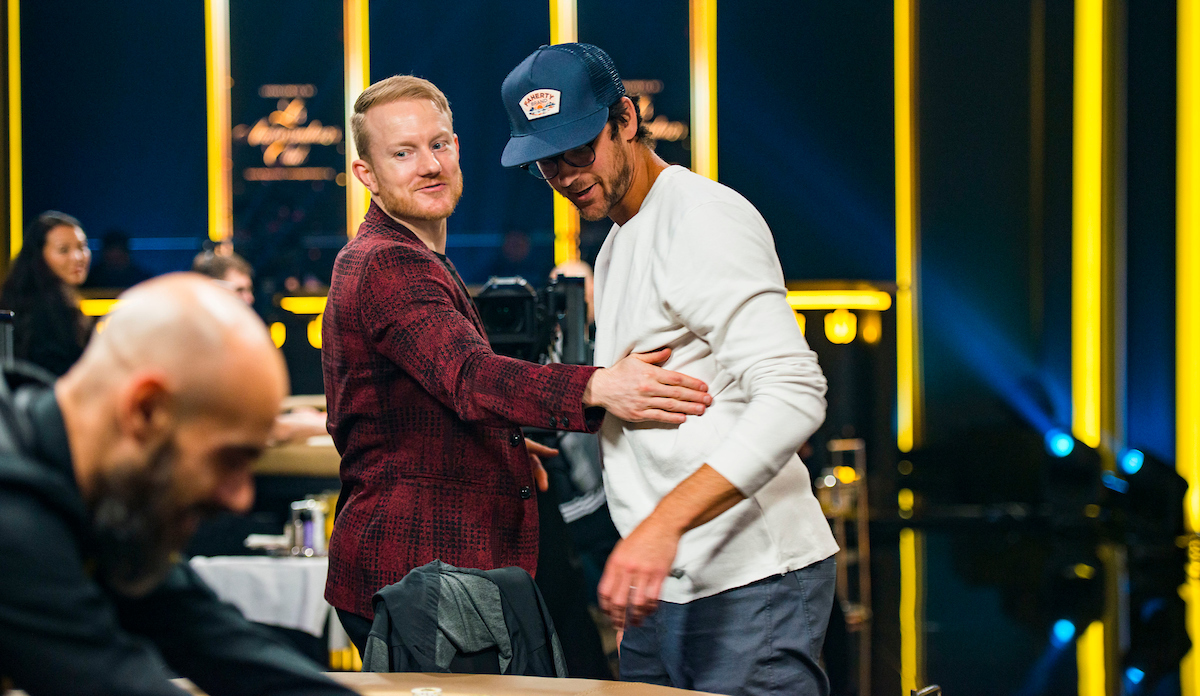 The opening day of action yesterday was characterised by a thrilling bubble period during which there were countless double ups, including the occasional one-outer for added drama. Things were far more sedate today, however, as they eased to a final table thanks to the eliminations of Danny Tang (10th – £52,800), Mike Watson (9th – £65,500) and Jordi Urlings (8th — £89,000).
China's Yu Feng Pang had the slight lead, but Bjorn Li and Wei Lim Chin were close behind.
Final table chip stacks:
Yu Feng Pang — 6.060 million
Bjorn Li — 5.815 million
Wei Lim Chin — 5.105 million
Cheok Leng Cheong — 4.455 million
David Benefield — 4.225 million
Peter Jetten — 3.545 million
Talal Shakerchi – 2.595 million
The British businessman Shakerchi was playing his first major short-deck event, so making the final table was a doubly exciting achievement. It was probably more of an exploratory toe-dip into these waters for Shakerchi, so even when he was knocked out in seventh, he may not have minded too much. His last hand saw his shove with


picked off by Cheong's


. Shakerchi won £117,000.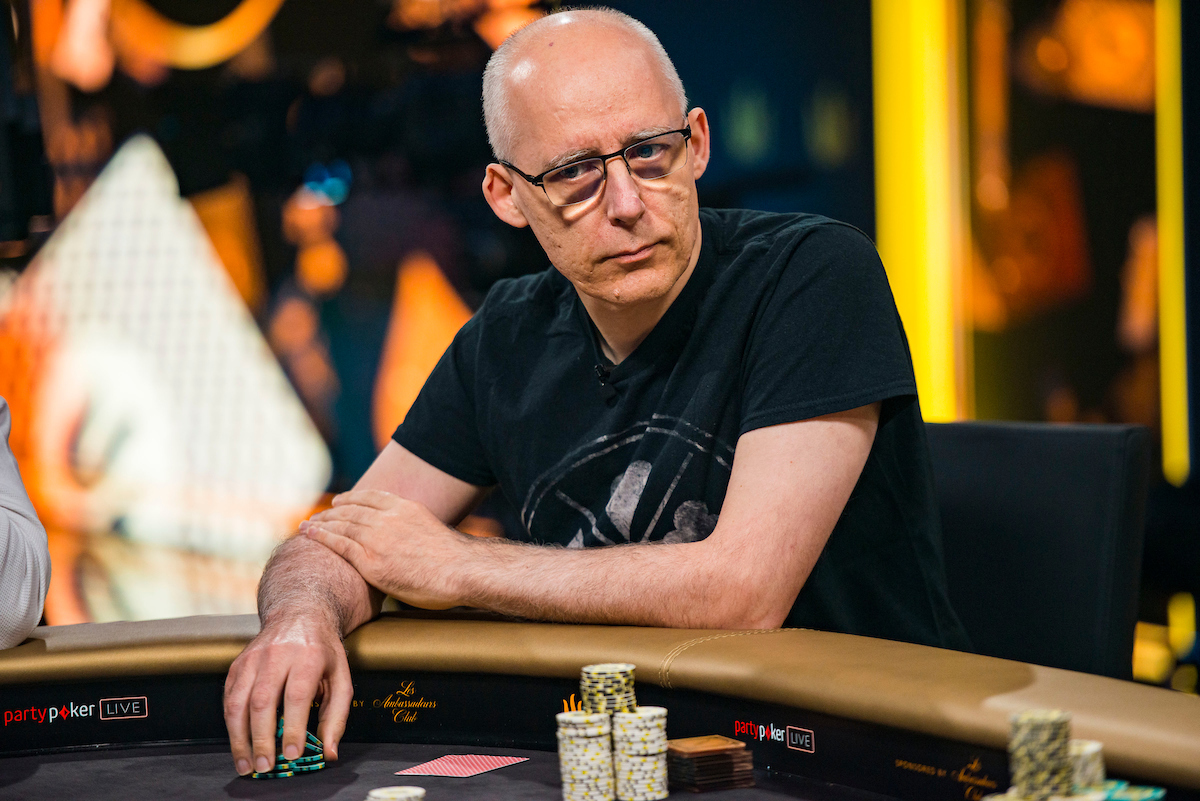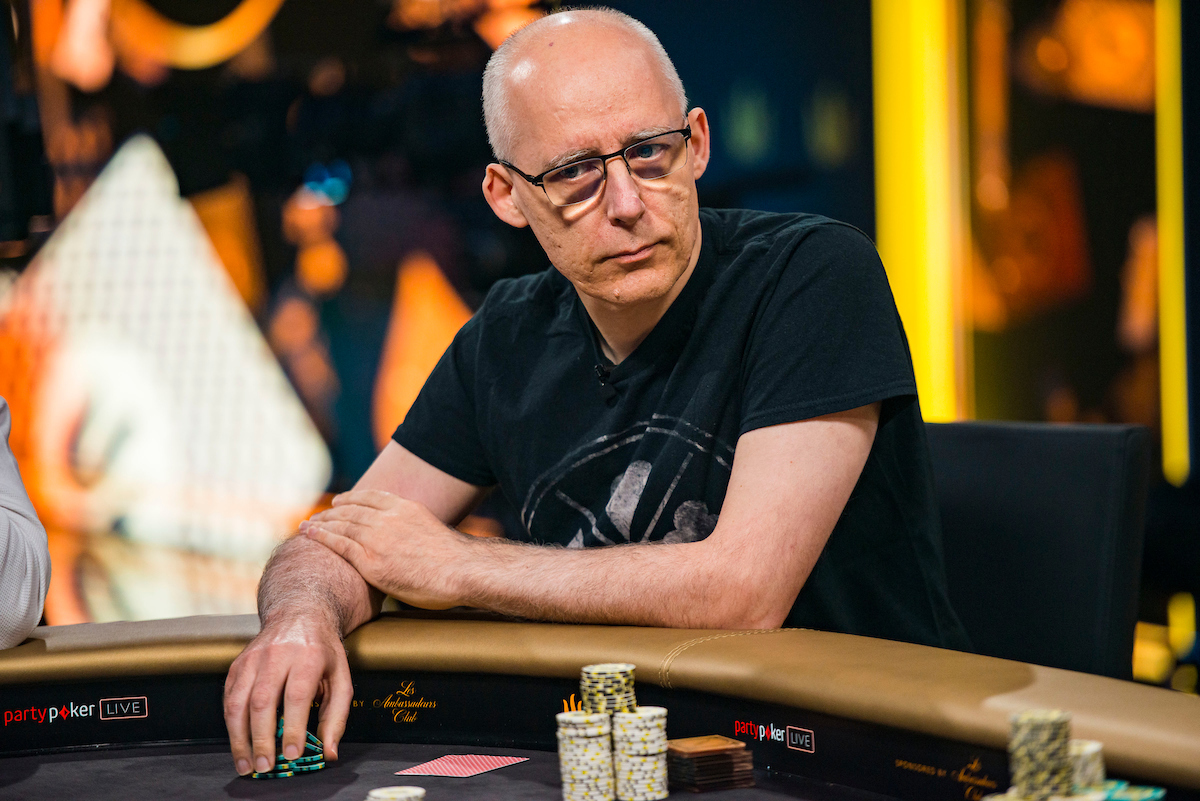 Jetten was the beneficiary of the one-outer on the bubble last night (even if he had got his chips in good) but he ended up busting in fifth, for £148,300, shortly before the overnight leader Chin Wei Lim also bust, both sending their chips to Bjorn Li, whose 13.1 million stack seemingly sprawled across the table.
But Benefield, who retains great respect and mystique from his days as an online poker crusher, soon found it was his turn to go on a surge. He captured the lead from Li and then knocked him out, with


to Li's


. Benefield flopped a queen and Li was out in fourth for £236,500.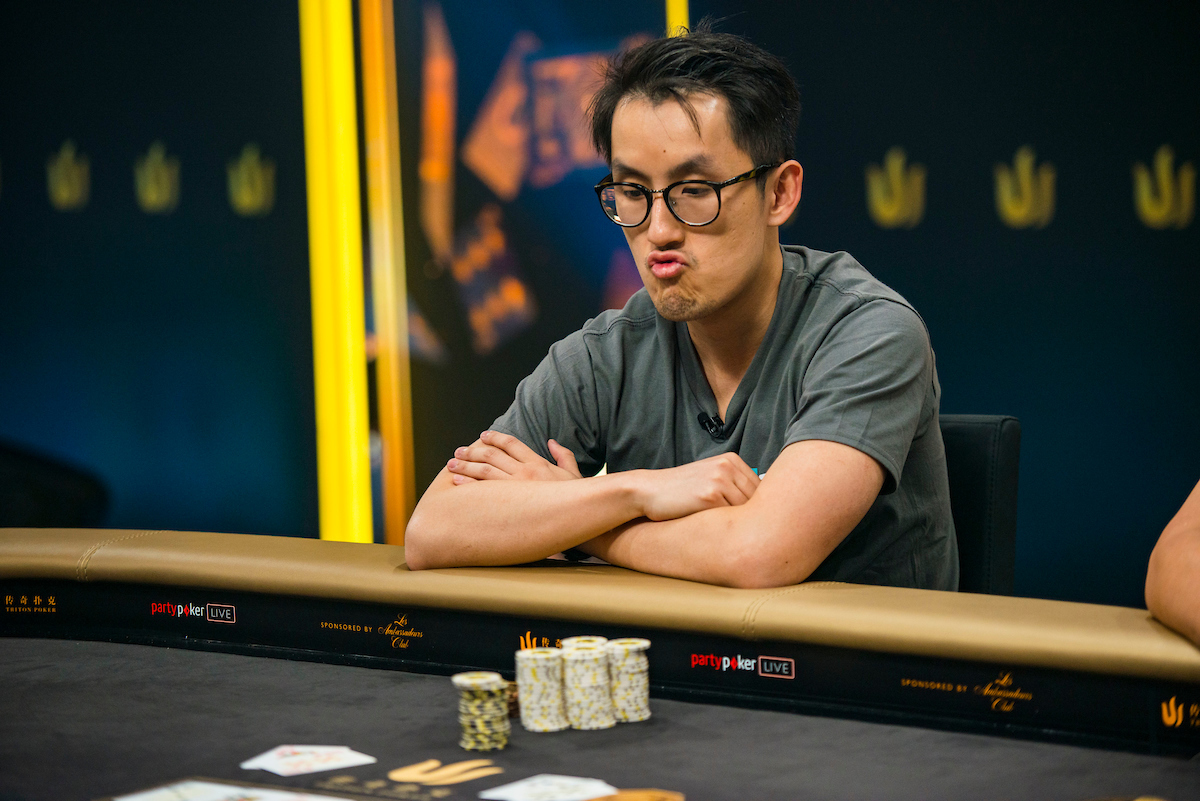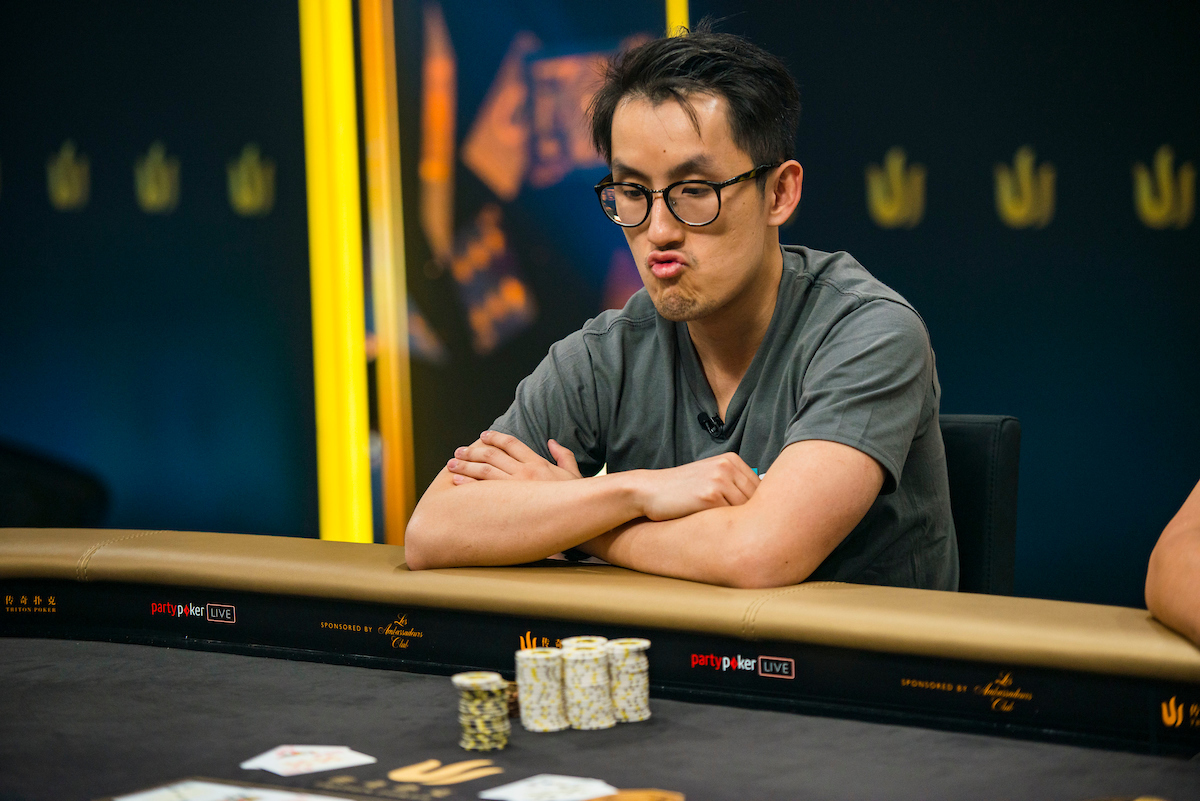 It then got a big silly. With spectators shouting the magic words "Short deck!" from the bleachers, everyone seemed to be doubling up through everyone else. Hong Kong's Feng, the final table leader, was swept away in all this, winning £292,000, and that left Benefield heads up against Cheok Leng Cheong.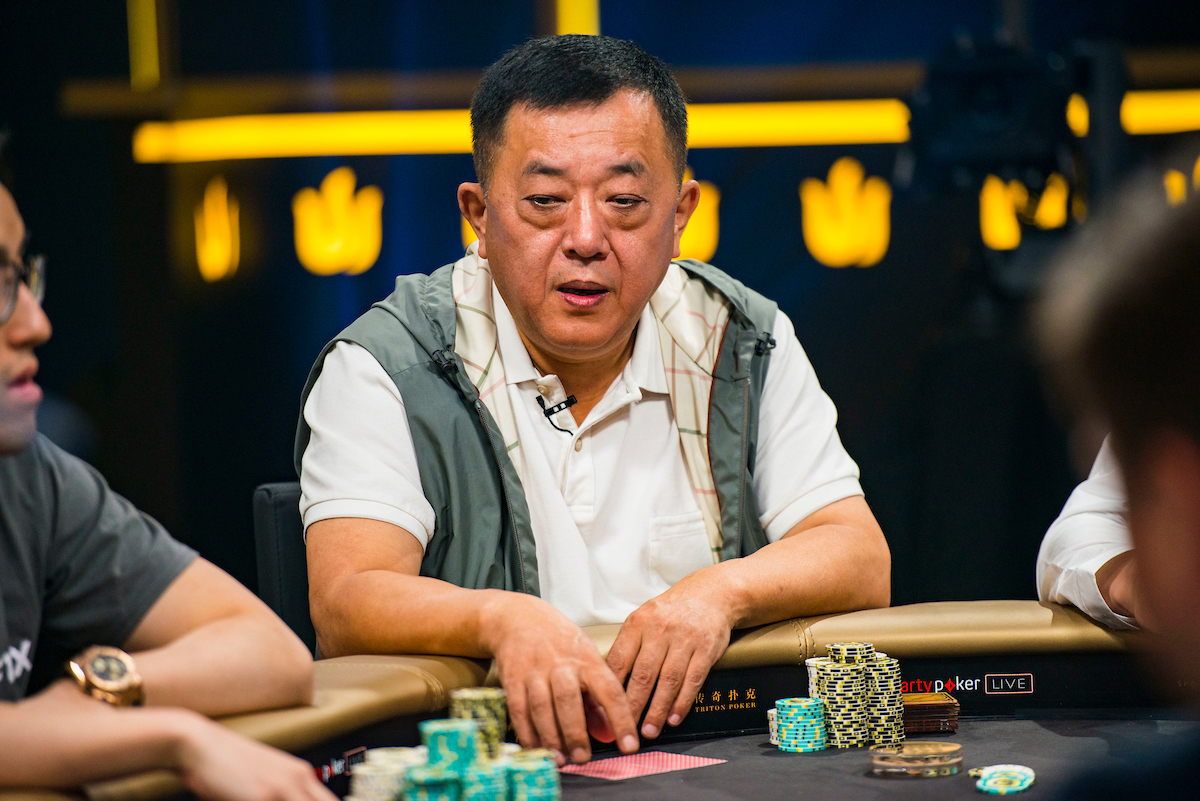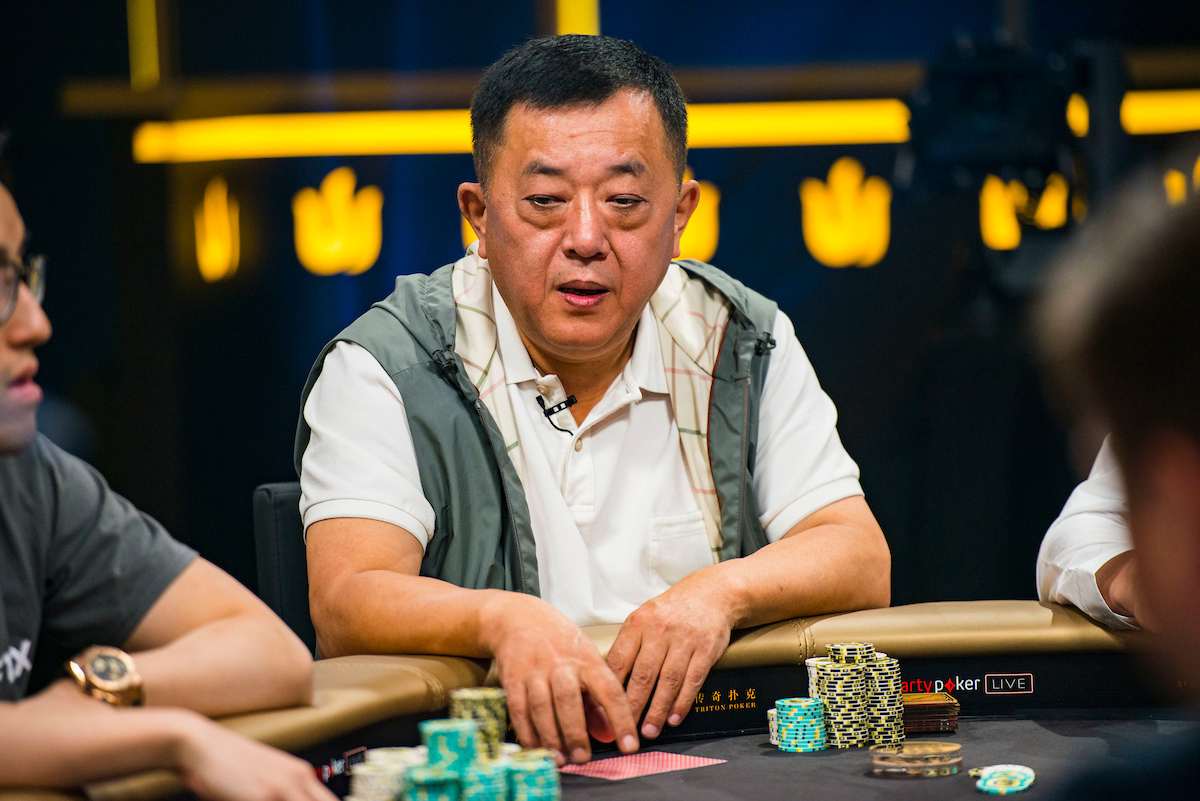 Most of the room thought Benefield was already the champion when the tournament announcer awarded him the pot when his


flopped a set against Cheong's


, which they got all in pre-flop. But the full board read





and that was a straight for Cheong, on the river.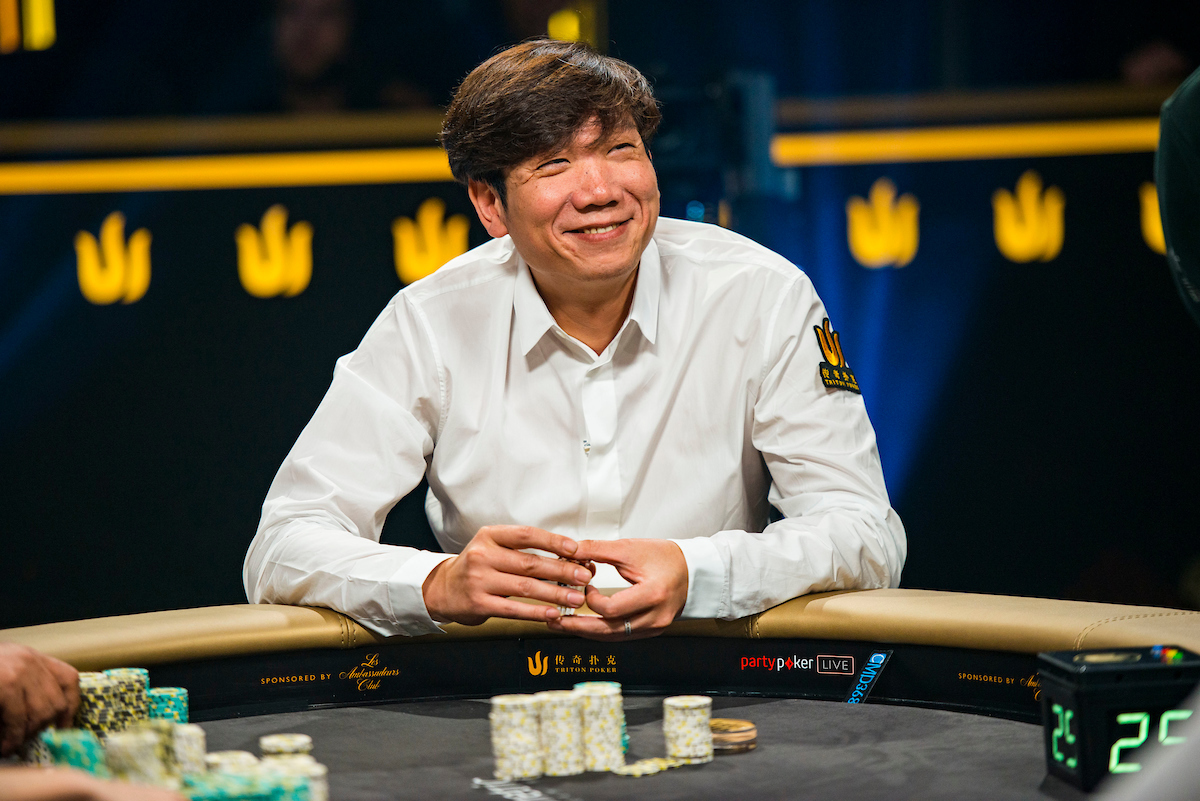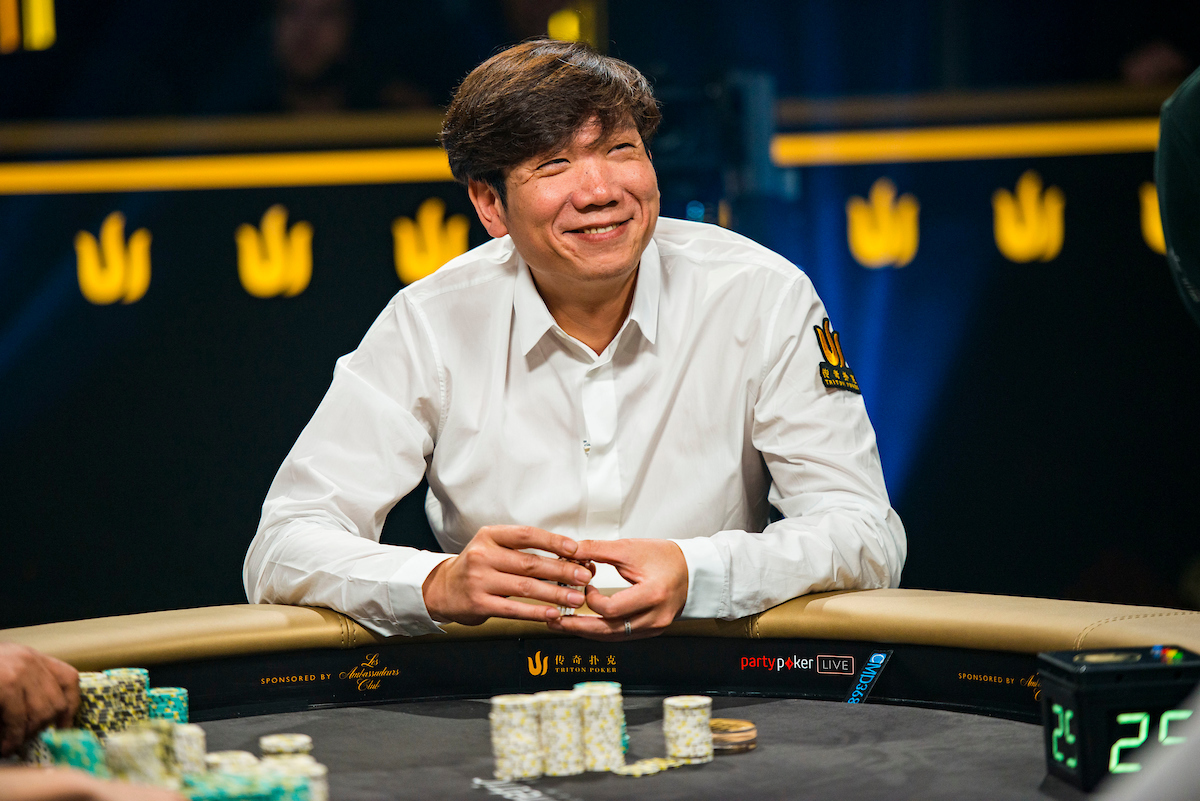 Cheong doubled up once more, with his


beating Benefield's


. But finally it was the chip leader who managed to secure an outdraw and end things.
Benefield's


turned a straight to beat Cheong's


. The full board read





.
One more time: "Shooort deck!"
Triton London Event #6 – Short Deck
Dates: August 4-5, 2019
Buy-in: £25,000
Entries: 106 (inc. 53 re-entries)
Prize pool: £2,517,500
1 – David Benefield, United States, £650,000
2 – Cheok Leng Cheong, Macau, £445,000
3 – Pang Yu Feng, Hong Kong, £292,000
4 – Bjorn Li, Hong Kong, £236,500
5 – Chin Wei Lim, Malaysia, £190,000
6 – Peter Jetten, Canada, £148,300
7 – Talal Shakerchi, UK, £117,000

8 – Jordi Urlings, Netherlands, £89,000
9 – Mike Watson, Canada, £65,500
10 – Danny Tang, Hong Kong, £52,800
11 – Jason Koon, USA, £52,800
12 – Devan Tang, Hong Kong, £46,500
13 – Jun Wah Yap, Malaysia, £46,500
14 – Rui Cao, France, £42,800
15 – Gabe Patgorski, USA, £42,800
ABOUT OUR PARTNERS
Les Ambassadeurs is one of the most prestigious private clubs and casinos in London, with a history dating from the early 19th century. Situated in the heart of London's exclusive Mayfair district, it is formerly the favoured gambling destination of Victorian aristocracy and diplomats and is still one of the most elegant and stylish casino floors in the world.
partypoker LIVE was created in January 2017 as a global poker tour, with the aim of bringing large field, high guarantee tournaments to players all over the world. Within just 12 months the partypoker LIVE tour has grown into the world's largest ever poker tour and is guaranteeing over $70,000,000 in the 2018/2019 season.
Photography by Joe Giron/PokerPhotoArchive