Late last night, as the poker room at the Maestral Resort & Casino, in Budva, Montenegro, emptied, only a handful of reporters, a security guard and one player remained. The tournament — the HKD 750,000 ($96,000) short deck — was long over for the night but that player, the Belarusian superstar Mikita Badziakouski, sat hunched over his phone, alone. He was watching the Triton Series live stream, on a 30-minute delay, and was desperate to know what had happened on the last two hands he played.
The truth was he had lost them both. He was out-flopped and maybe outplayed by Tan Xuan on the first, and on the second attempted to run a bluff against the same opponent and got raised off his hand. He will have learnt that Xuan had the nuts — Badziakouski was correct to fold — and then he went back to his room for some sleep to return at noon today to play on.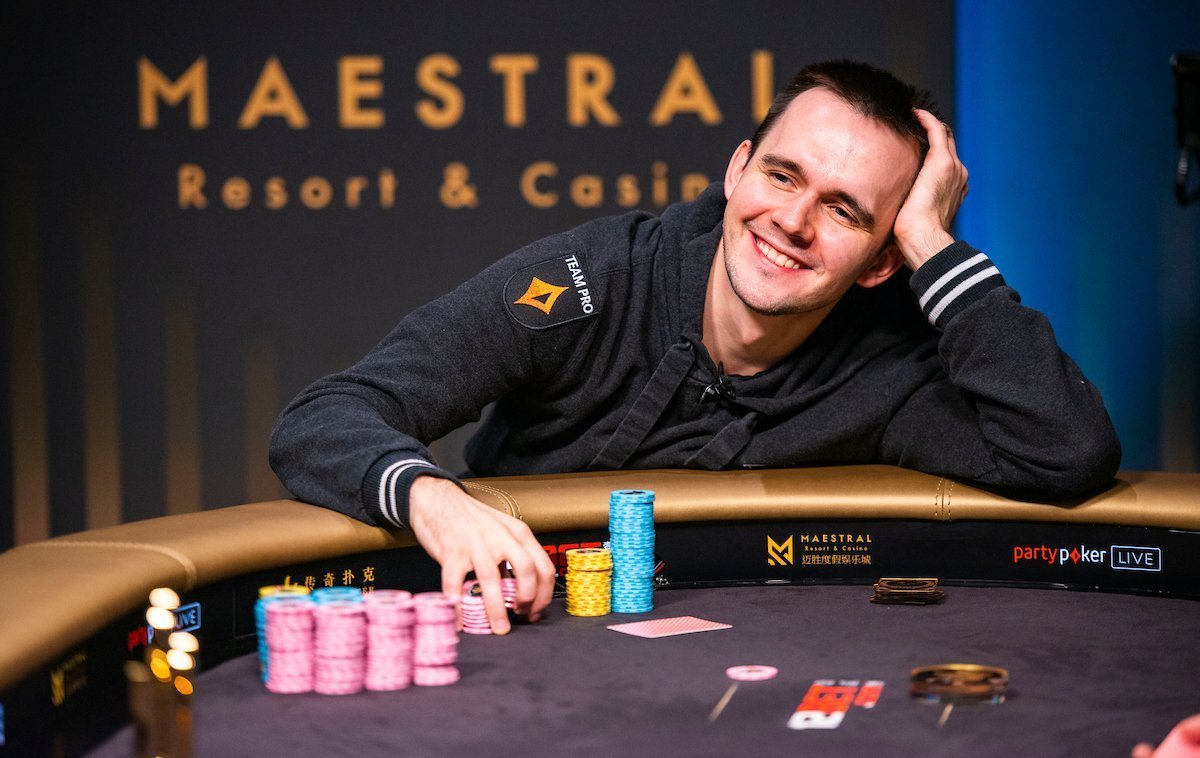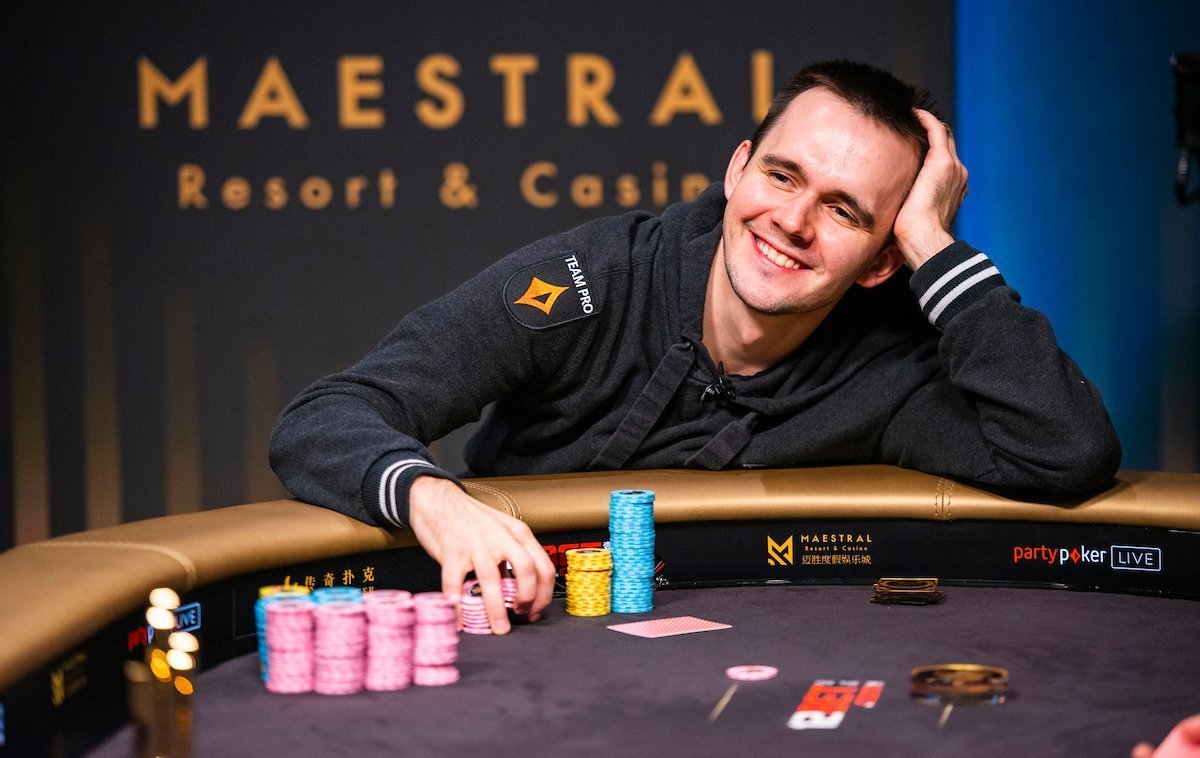 Flash forward another few hours, and Badziakouski is again the last player remaining in the room. But this time it's because he is the champion, booking his third outright win on the Triton Series and adding another HKD 13.3 million ($1.73 million) to his name. Badziakouski may have struggled in the late stages last night but he was unstoppable today, racing up the counts and sitting at the top for hours, then knocking out four of his last five opponents to seal the deal.
He now leapfrogs Jason Koon at the top of the Triton Series all-time rankings and pushes his winnings on the series beyond $10 million.
The final hurdle today, from a field of 52 entries (including 23 re-entries) was the Canadian pro Sam Greenwood, who had also been heavily involved in the action at the end of Day 1. Greenwood scored an enormous double up with one of the last hands of the day, and that allowed him similar big-stack comforts today. But when only two were left, Badziakouski's heads-up lead was too much and Greenwood had to settle for second, worth HKD 8.6 million ($1.118 million).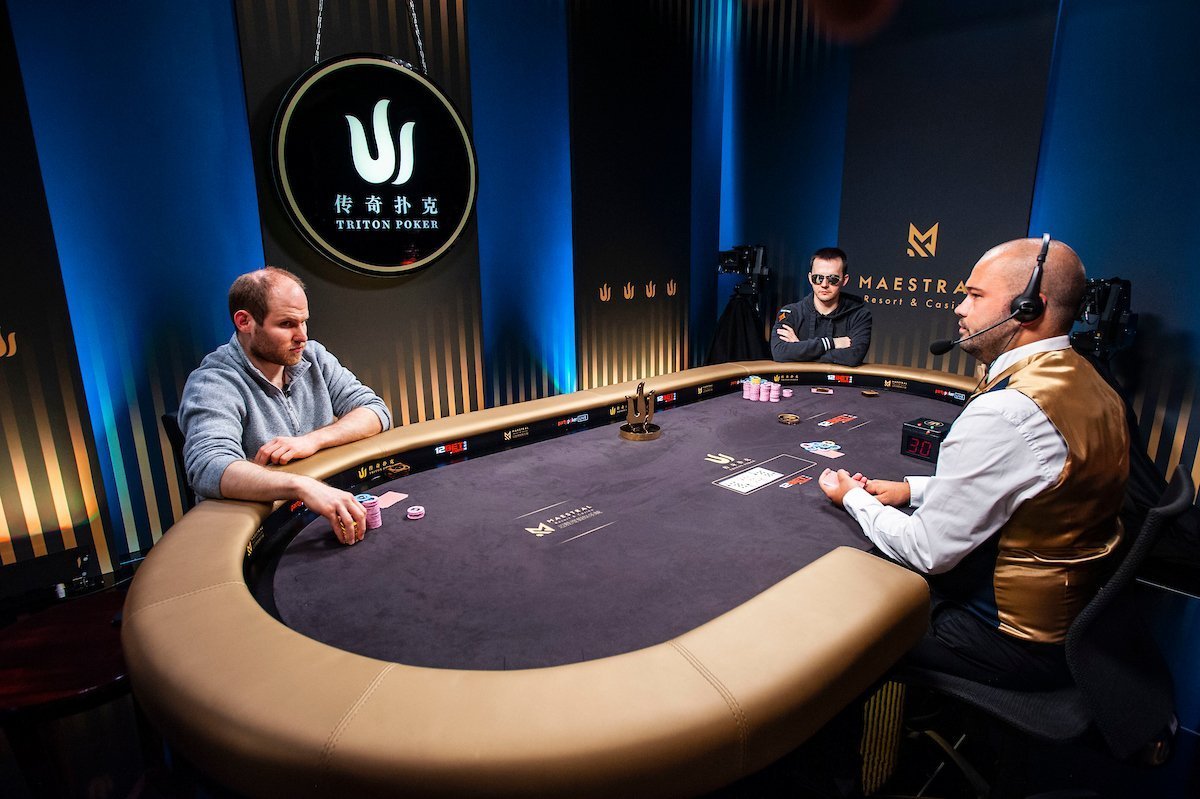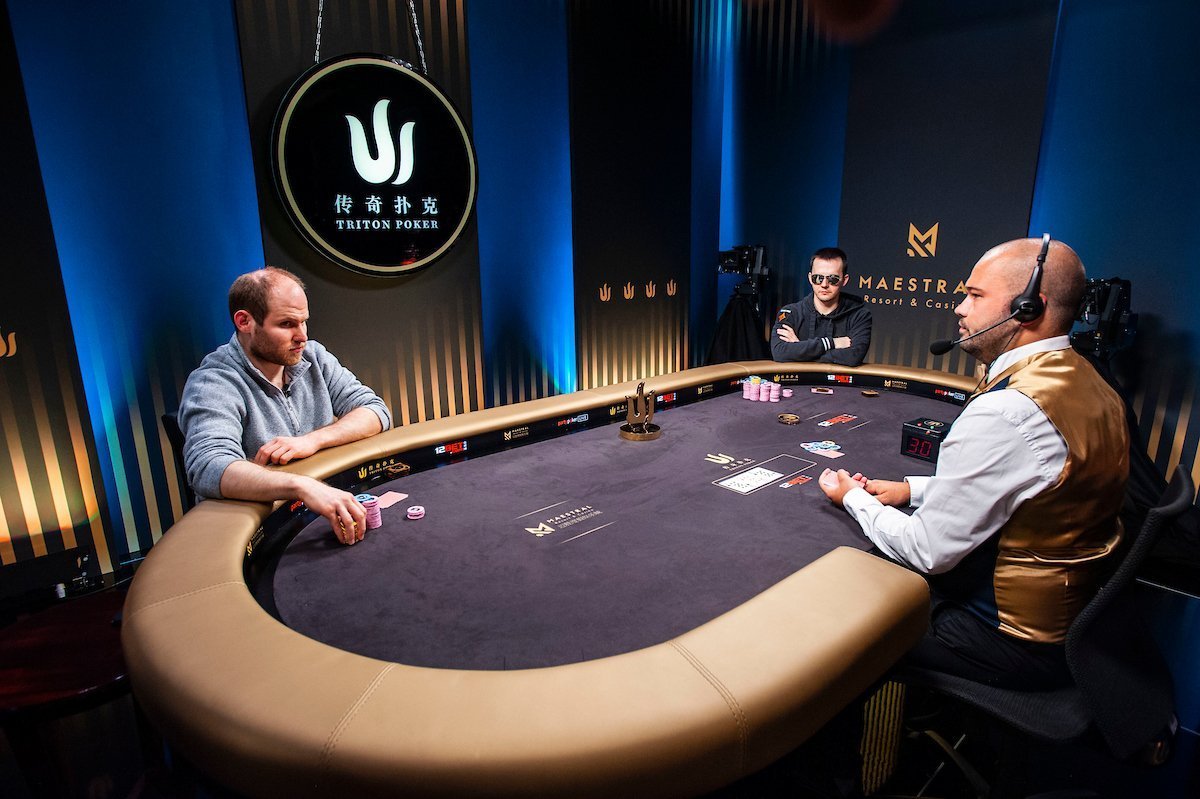 It's the penultimate tournament of this 11-event festival, and the third to name two millionaires. There are few more deserving than Badziakouski and Greenwood.
"This was the first time I went deep in a short deck tournament. I was losing for a long time in short deck. I'm happy to finally win," Badziakouski said. "It feels great, obviously."
The early going today was brisk and brutal — starting up again when it left off last night. There were 17 players who came back, but ten went within the first two levels. Goodbye Isaac Haxton, Richard Yong, Jesus Cortes, Timofey Kuznetsov, Ivan Leow, Sergey Lebedev, Michael Soyza, Wai Leong Chan, Winfred Yu and Daniel Dvoress. Every one of those players has had a story to tell from this year's Triton Montenegro, but it was only as a bit part in this particular tournament.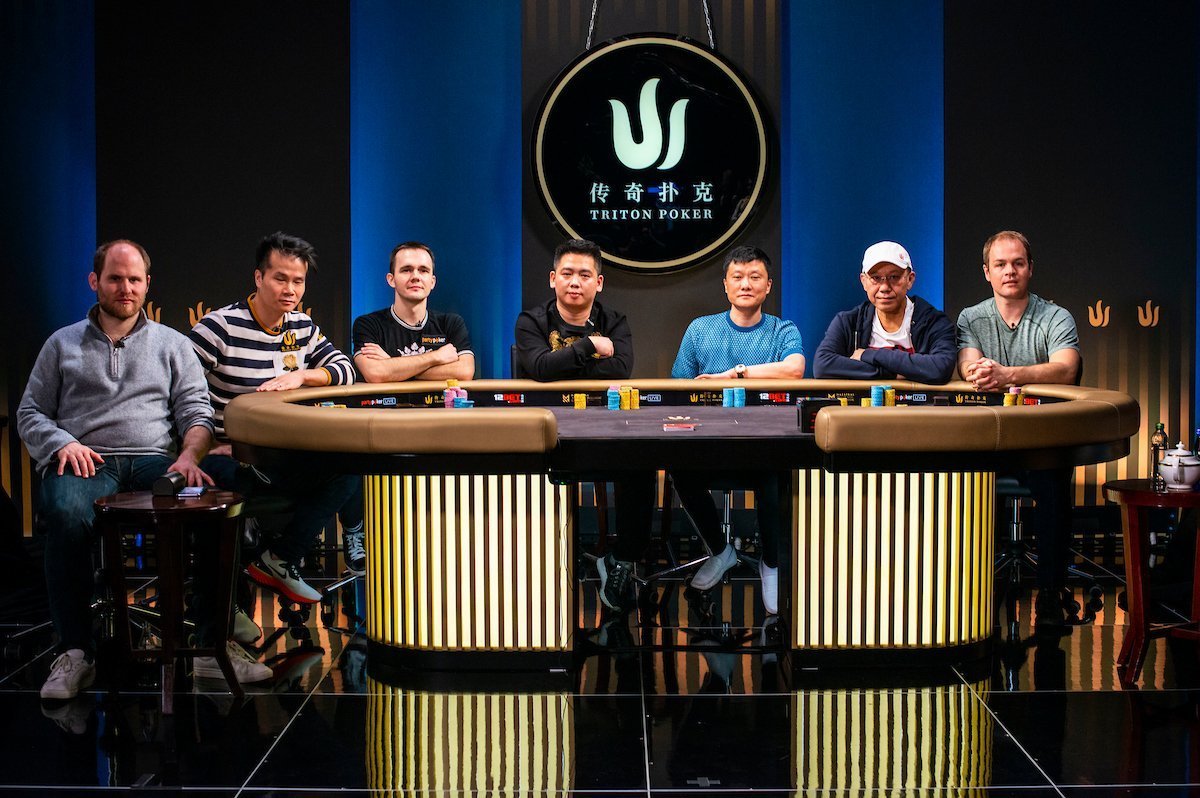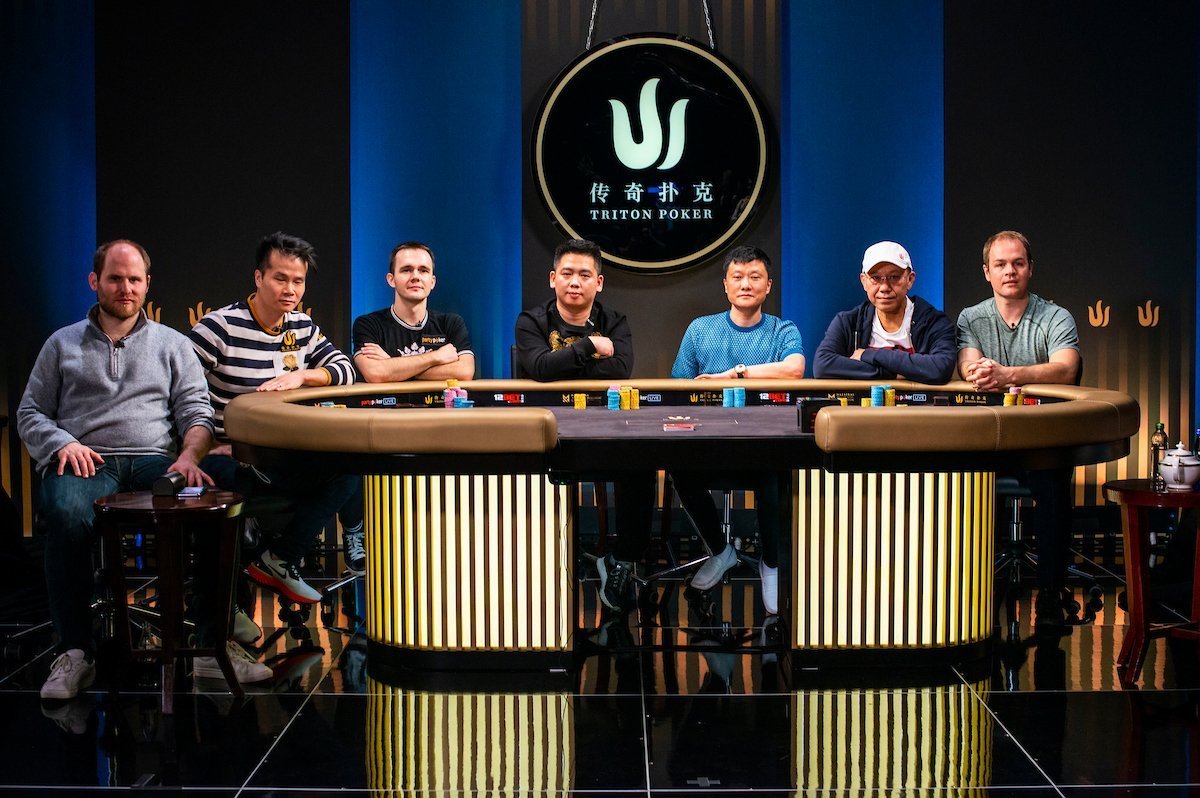 It was also a bit part only for Devan Tang, but his elimination in sixth afforded him special bubble-boy status. Tang won a short deck event in Jeju in March, but he was eliminated when his pocket jacks lost to Andrew Robl's pocket aces. They both flopped a set, but Tang couldn't his another one-outer to survive. Robl, playing his first tournament of the week, and who had also been all in and survived on the bubble, was delighted.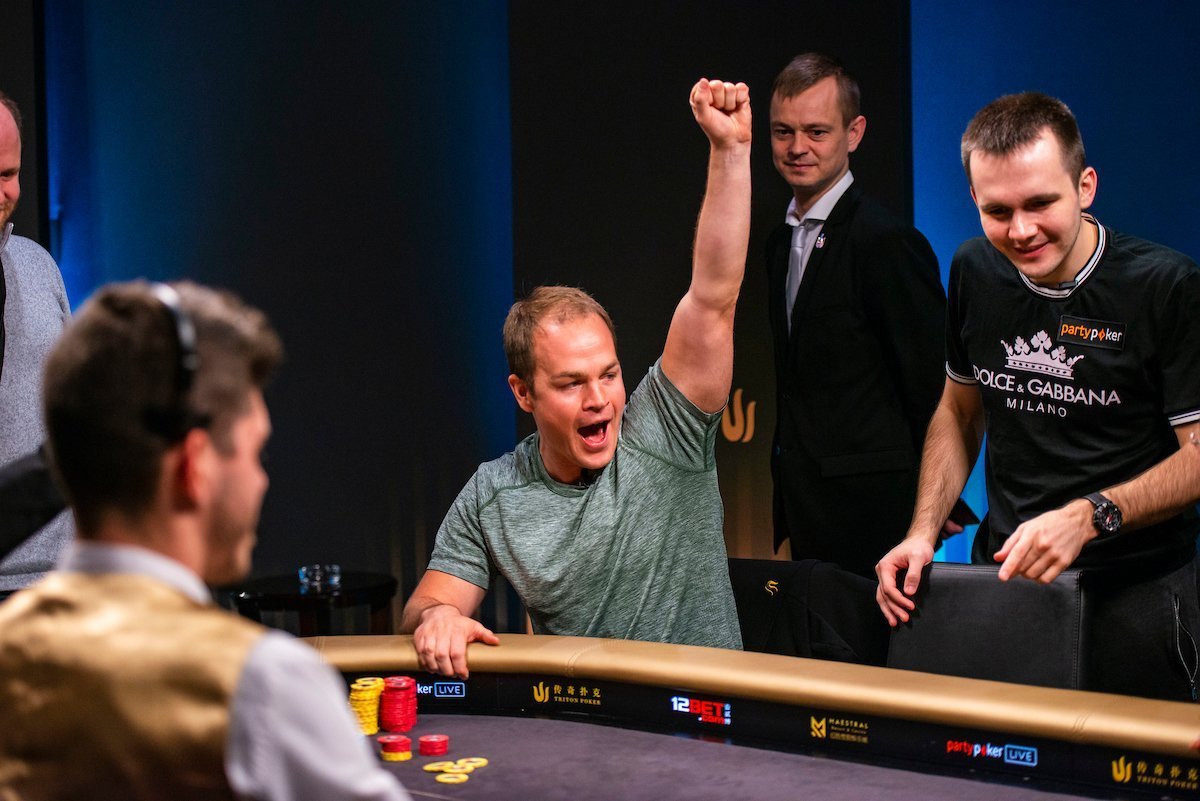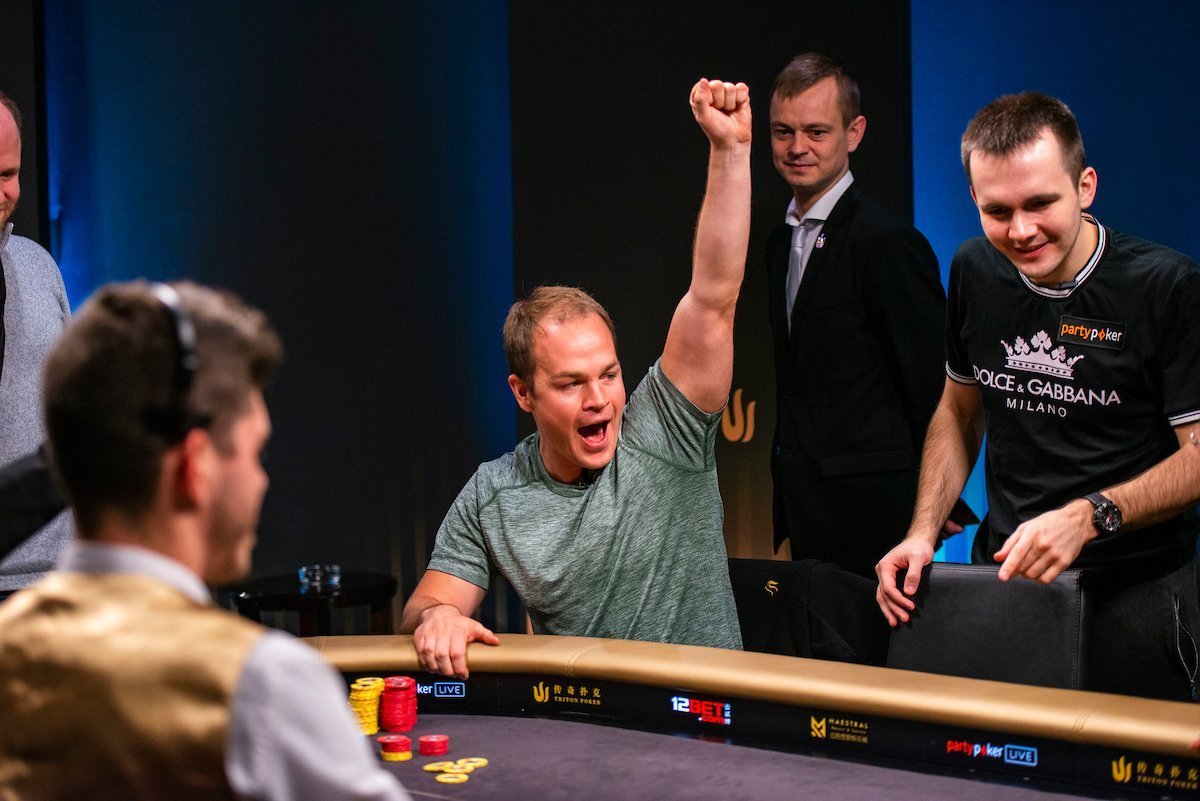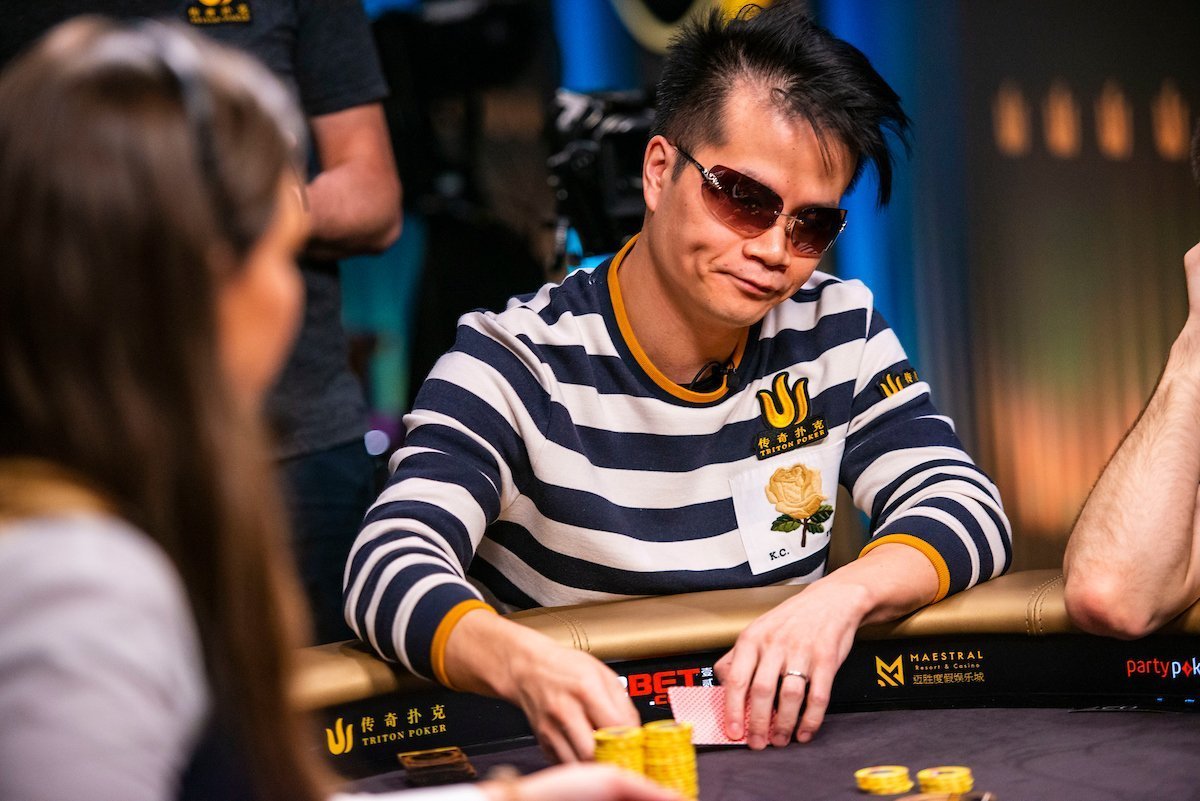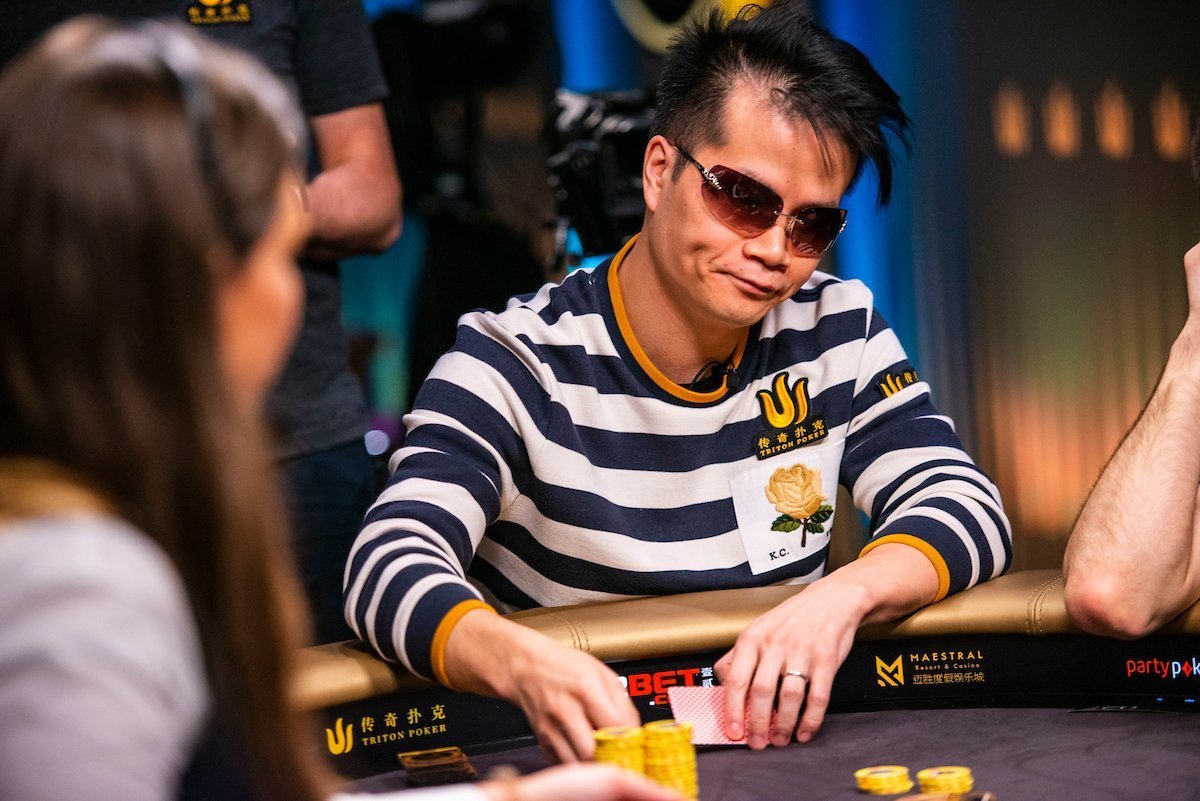 Tang's knockout was great news in particular for Paul Phua, the overnight short stack, who had again managed to cling on and cash again — his fifth of this festival and 12th overall, more than anybody. "Oh my god, Paul again?" said John Juanda as he dropped by the poker room to check on the latest.
Phua was potentially going to be the first man out in the money as he got his stack in with


in a three-way coup. He was covered by Robl's stack, but Robl's


was drawing thin. The other player, overnight leader Tan Xuan, had


, and he was in even more trouble.
The board bricked out, which meant Phua all but tripled, but Xuan was knocked out. Even his big stack from yesterday wasn't insurance against the short-stack buffeting, but Phua's resurgence showed the possibilities on the other side of the coin. Xuan won HKD 2.7 million.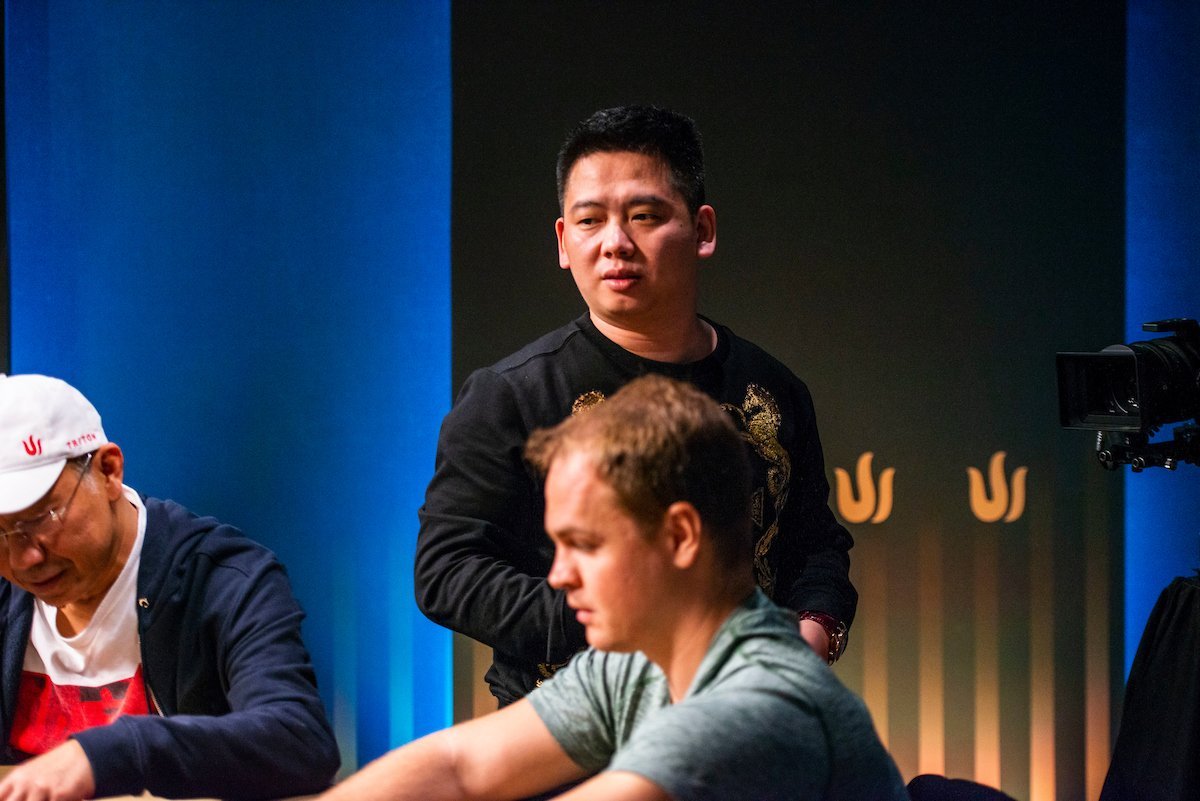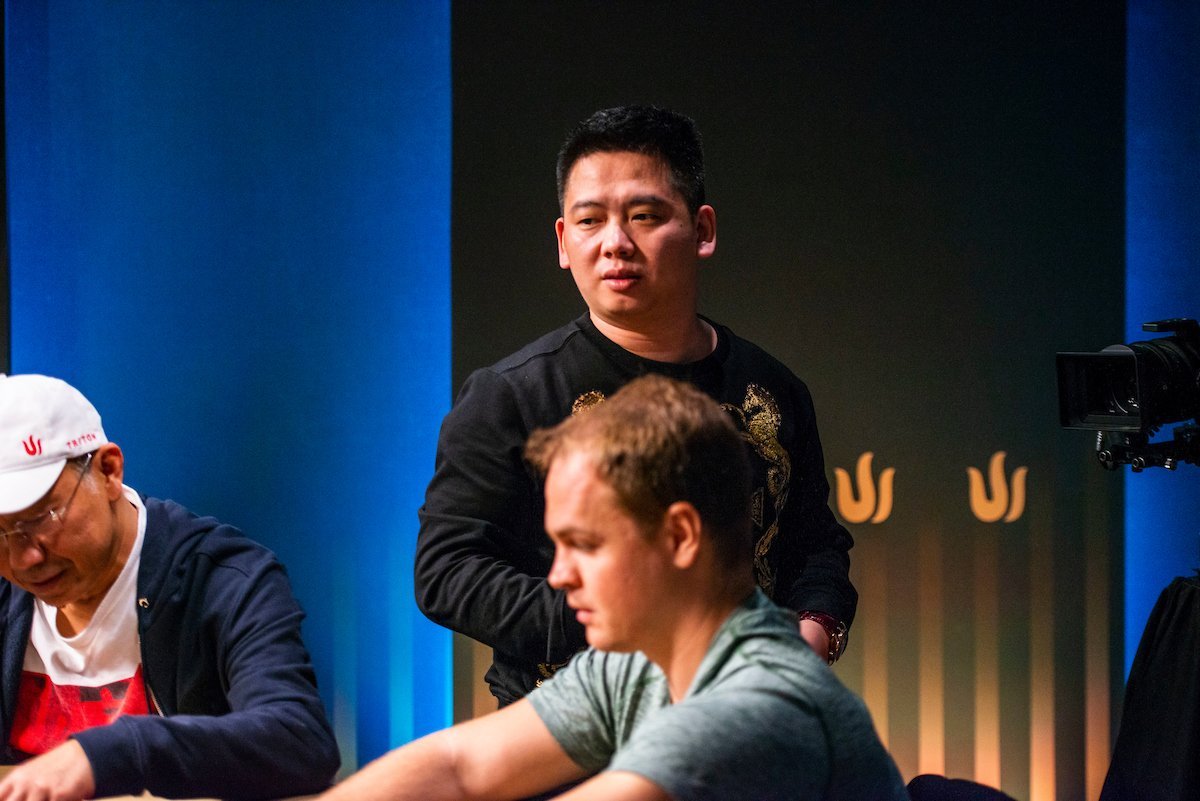 Although Robl survived that confrontation, he suffered what proved to be more than just a flesh wound. He had only 22 antes left and


was plenty good enough to speculate it all against Mikita Badziakouski's pocket nines. By the time they got the full stacks in, Robl had a pair of queens on the



flop but Badziakouski then turned a nine and Robl was toast. His HKD 3,422,500 ($444,925) payout it probably not much more than a big blind in the cash games he's been playing, but it was fun while it lasted.
"It feels good," Robl said after he was knocked out. "It's always disappointing to go out of tournament, but I never had any chips. Once the bubble went down that was a relief. In a tournament, especially a short deck tournament, you have to win your all-ins to make a final table. It's always fun to win them."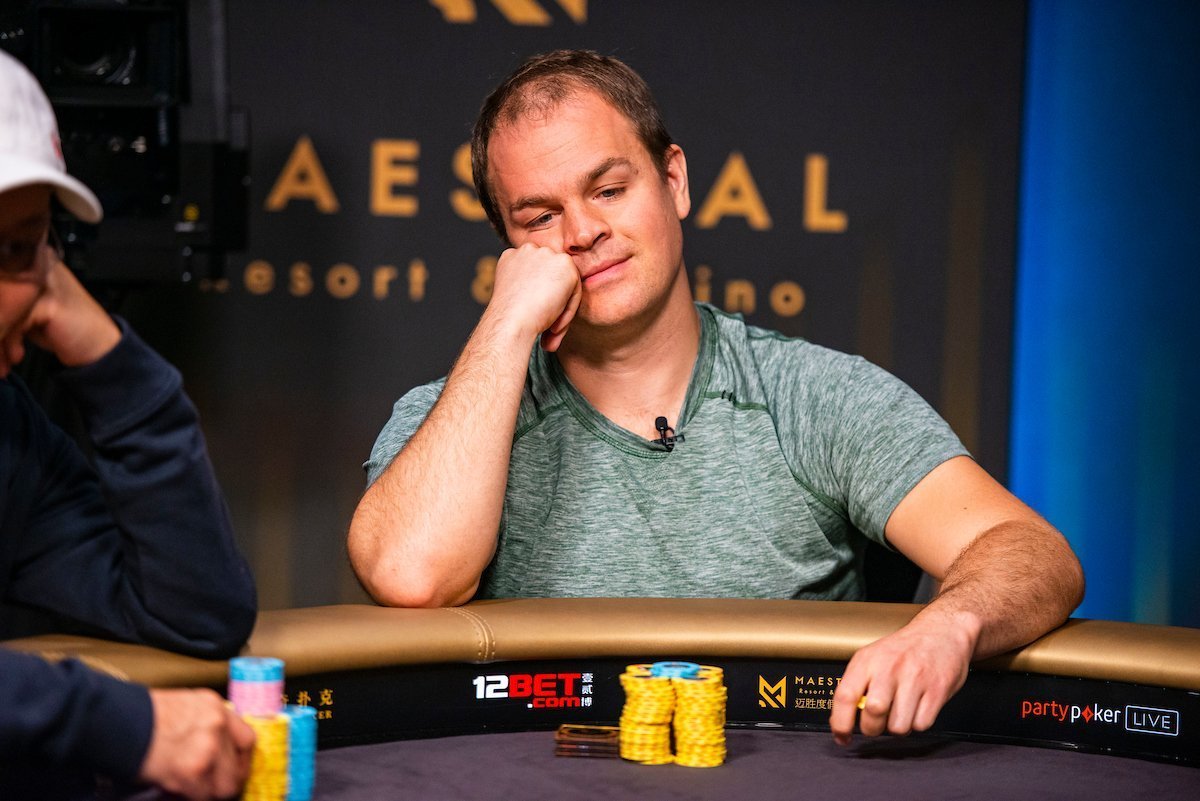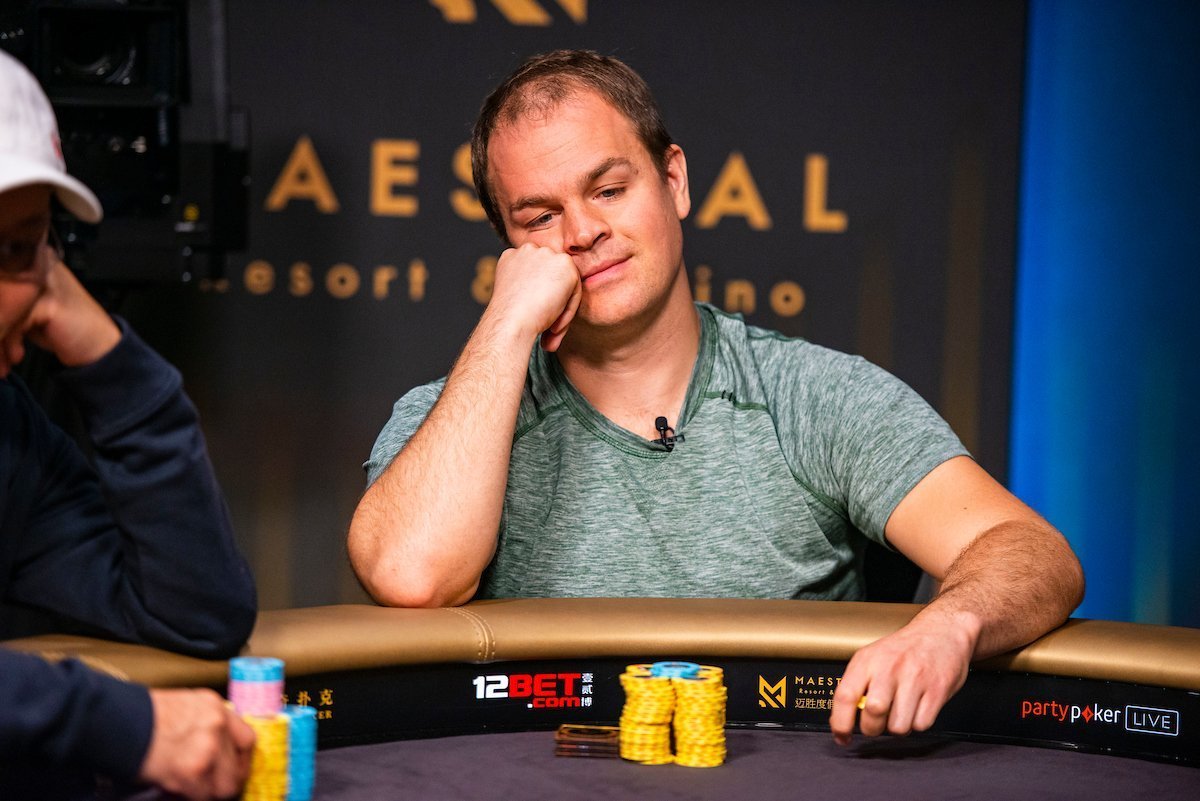 "Always fun" might be Phua's motto at the poker tables too, and no one has played more this week than him. However, his trophy cabinet still remains empty as his tournament this time ended in fourth place. Phua got his stack of 2.125 million all in with pocket queens, but Badziakouski's


turned an ace to win. Phua added another…ah, he doesn't care about that, it's all about the trophy!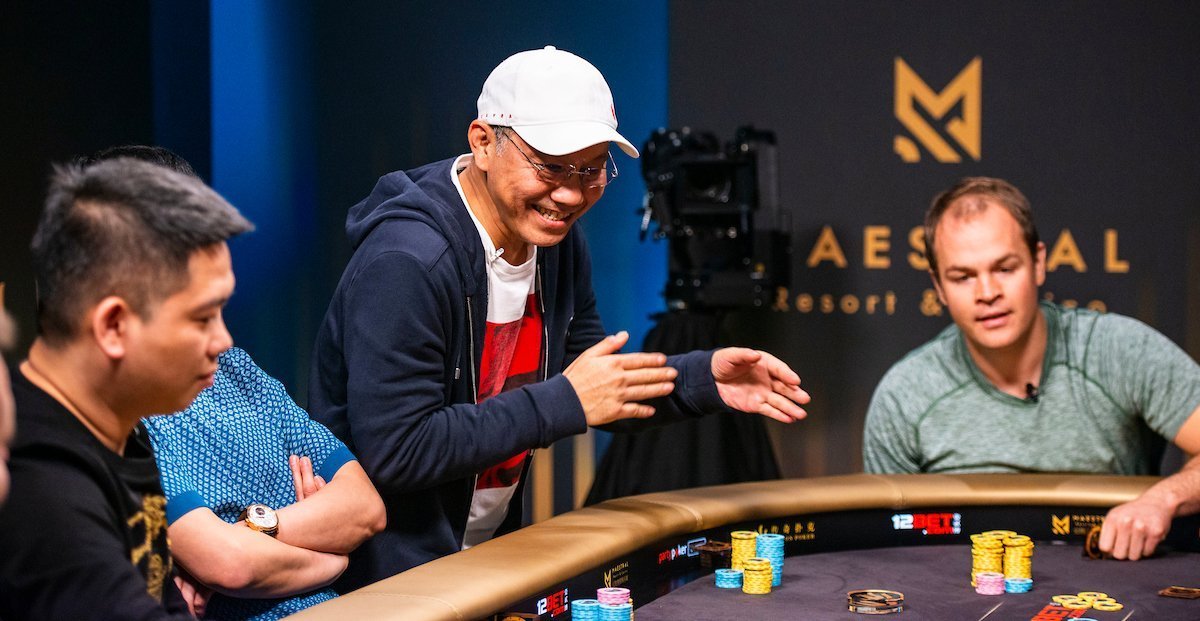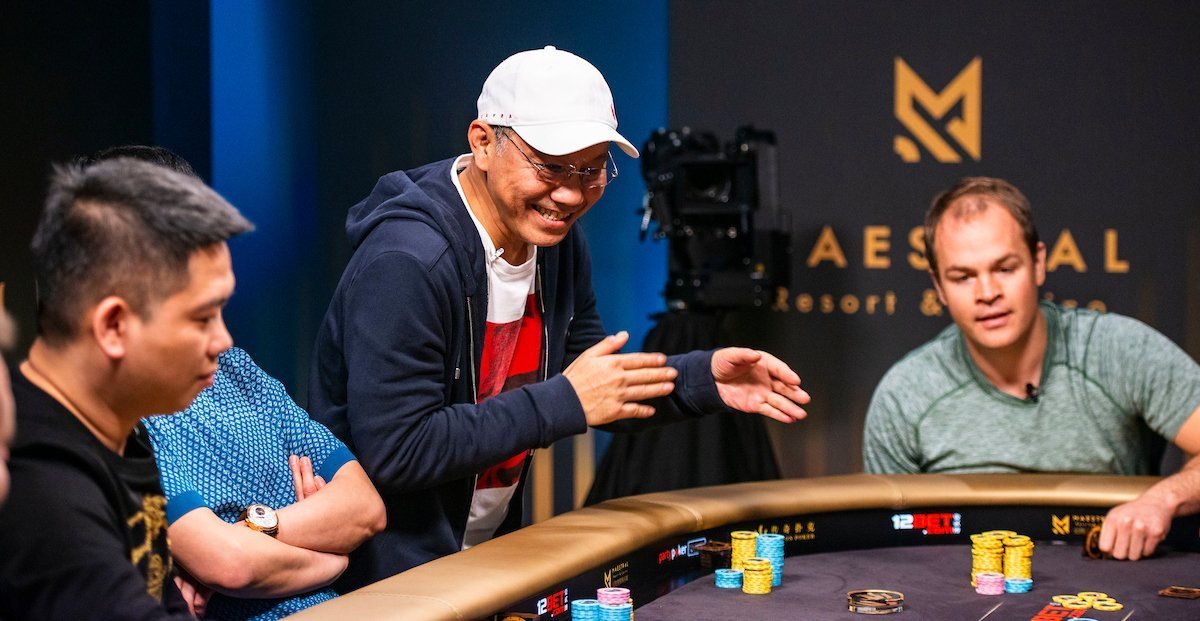 Badizakouski was on a tear and Wang Qiang, aka Shanghai Wang, must have feared the worst when he got his chips all in with


to be faced by Badziakouski's


. Although Wang was a decent favourite, Badziakouski couldn't miss today. And sure enough, the

turn won another one. Wang played exceptionally solid poker, but had to make do with HKD 5.7 million ($741,000).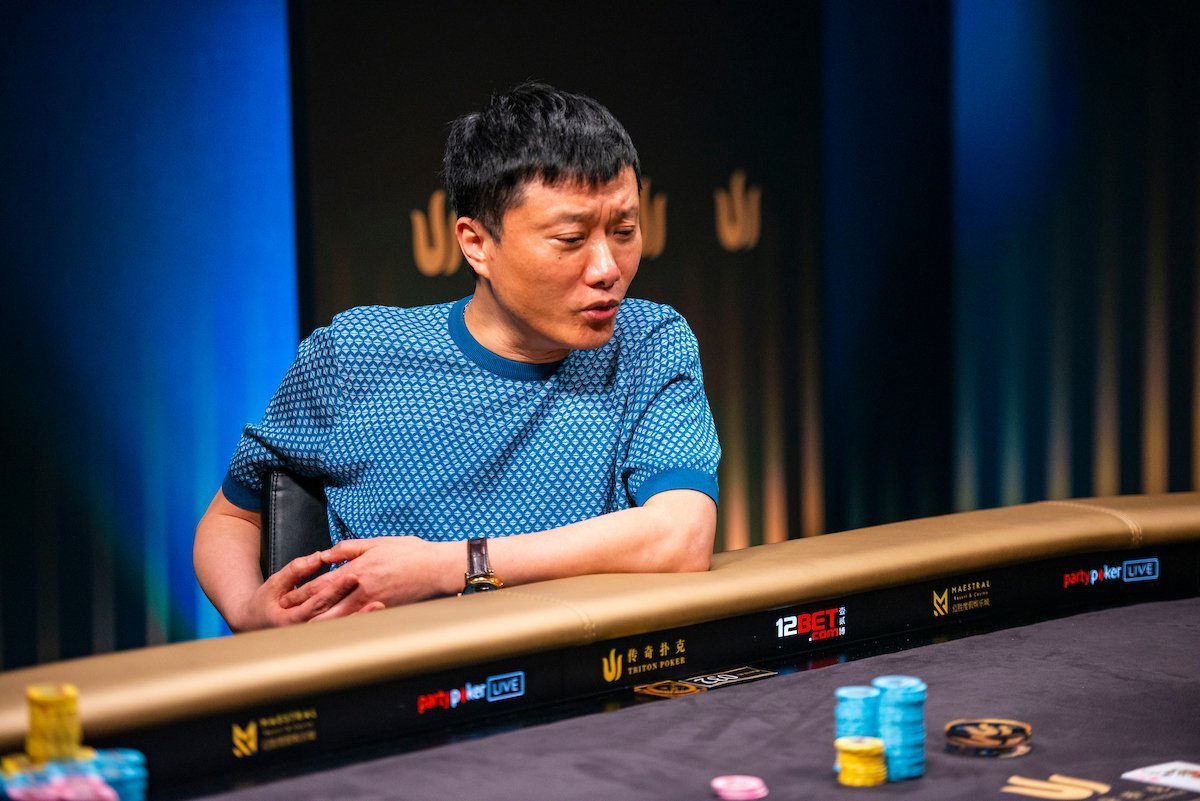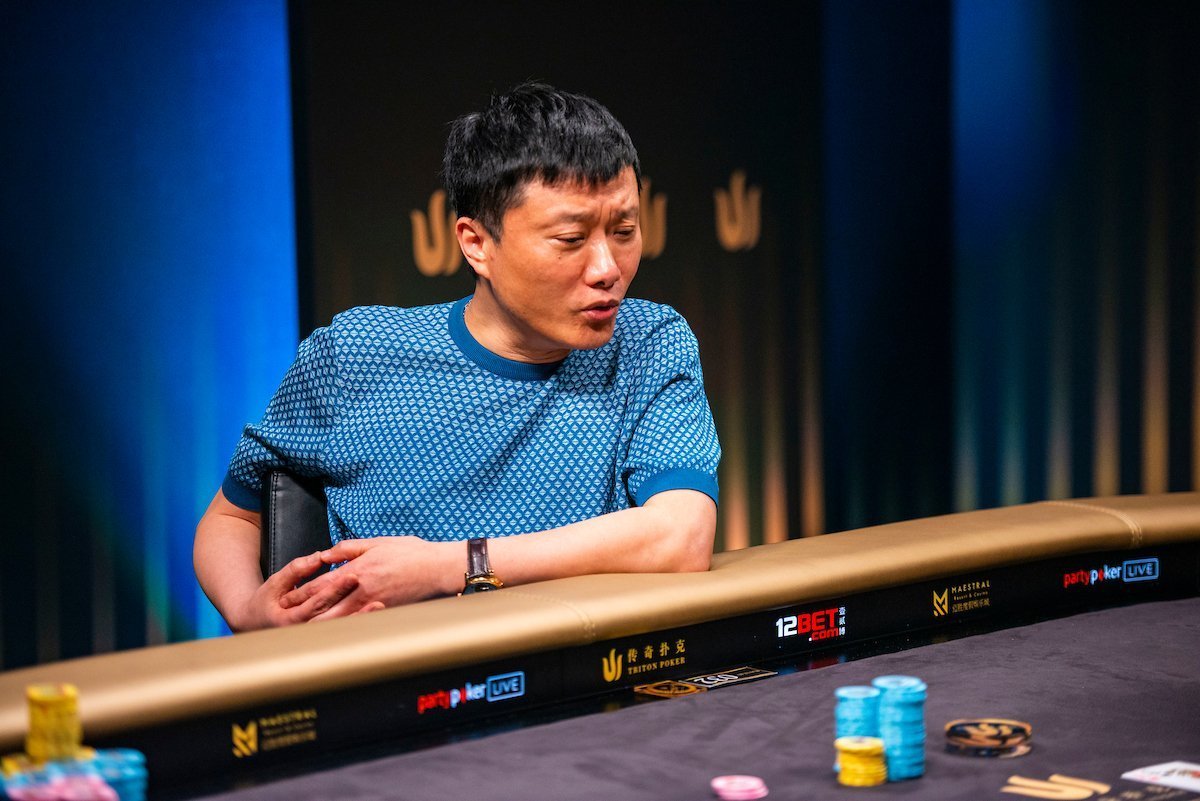 Badziakouski had a near four-to-one chip lead when they got heads up — 316 antes to 81 — and it seemed a foregone conclusion. That was especially true when Badziakouski limped his button, Greenwood pushed for about 1.5 million, and Badziakouski called, quickly tabling


to Greenwood's


. Greenwood, however, wriggled out of this trap thanks to a couple of queens on the board.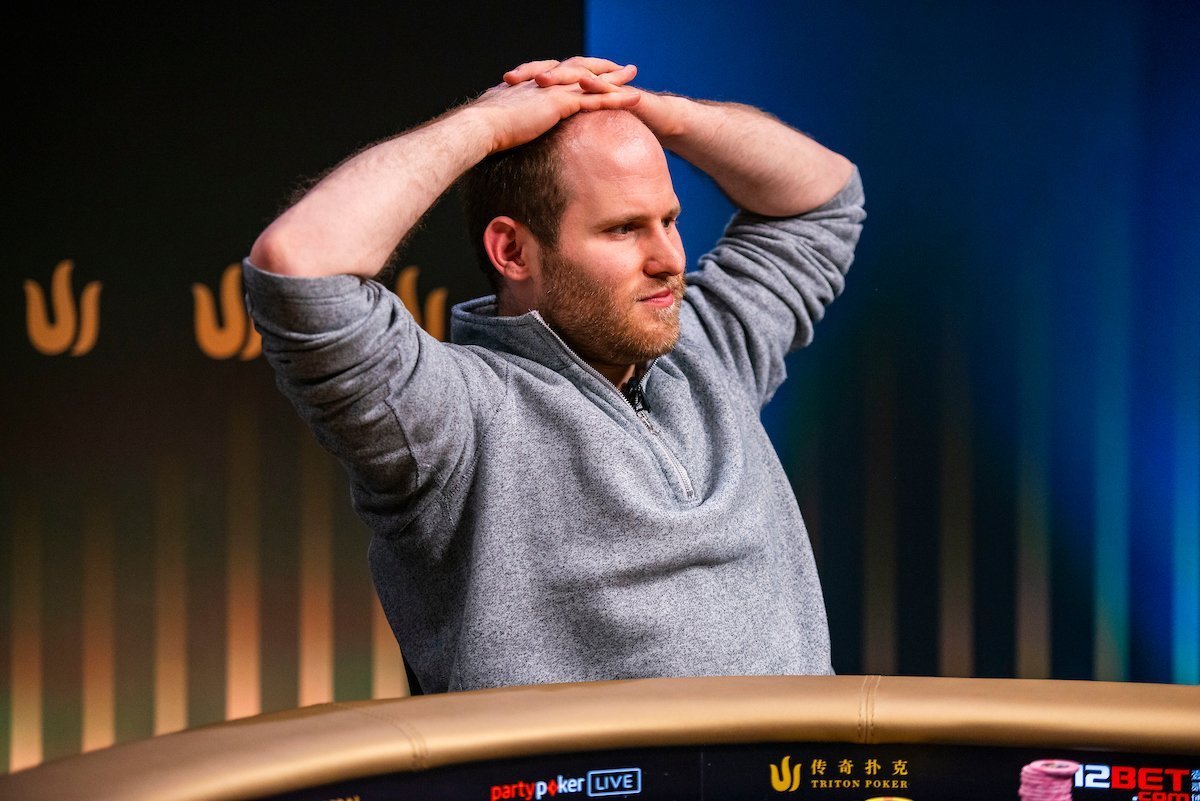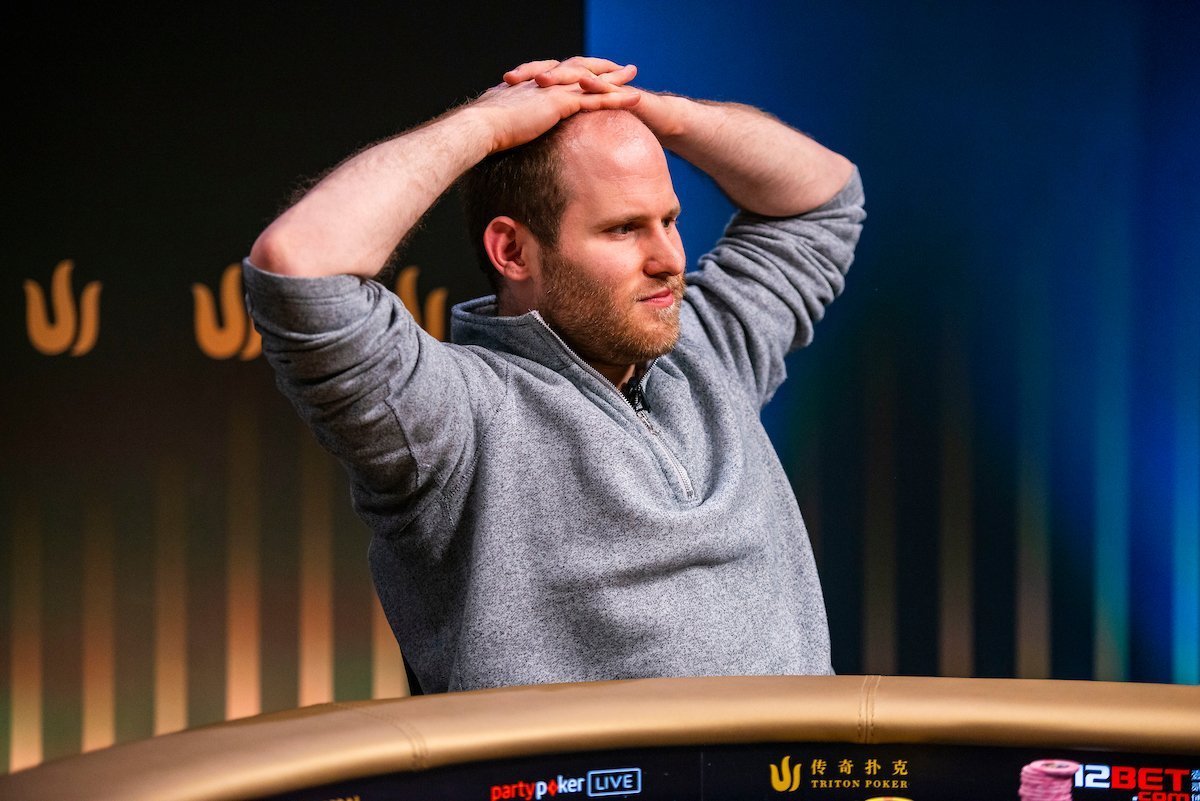 The remarkable comeback faltered again, however, and Badziakouski closed it out just after 6pm local time. This time his


held against Greenwood's


and that was the end of that.
Triton Montenegro Event #10 – Short Deck
Dates: May 15-16, 2019
Buy-in: HKD 750,000 ($96,000)
Entries: 52 (inc. 23 re-entries)
Prize pool: HKD 38,122,500 ($4,860,000)
1st — Mikita Badziakouski, Belarus – HKD 13,300,000 ($1,729,000)
2nd — Sam Greenwood, Canada – HKD 8,600,000 ($1,118,000)
3rd — Wang Qiang, China – HKD 5,700,000 ($741,000)
4th — Paul Phua, Malaysia – HKD 4,400,000 ($572,000)
5th — Andrew Robl, USA – HKD 3,422,500 ($444,925)
6th — Xuan Tan, China – HKD 2,700,000 ($351,000)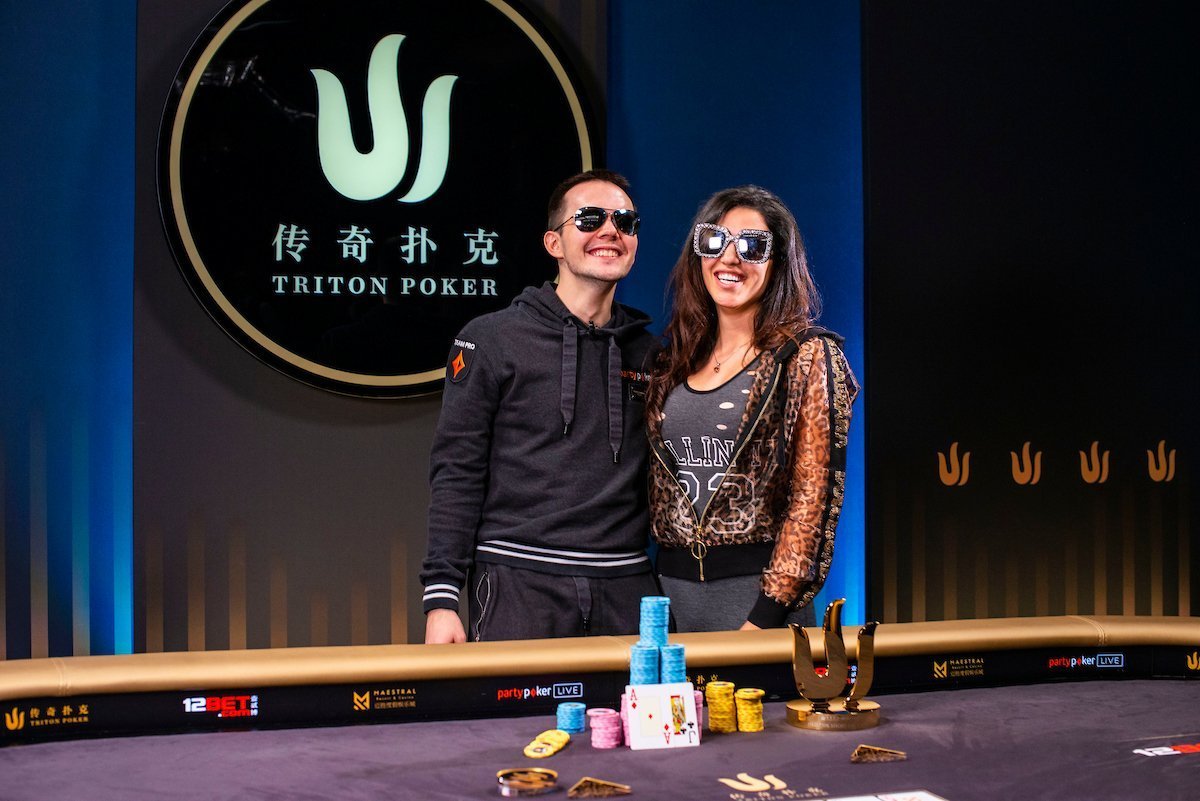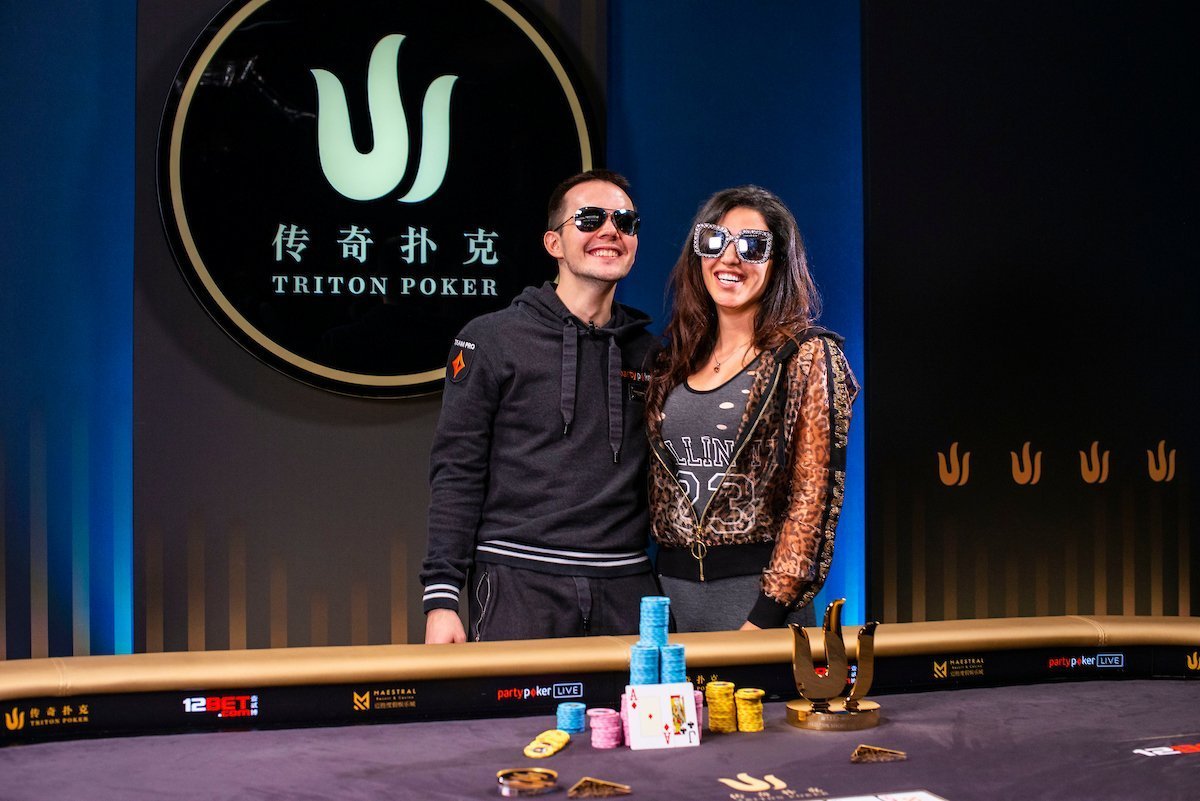 Photography by Joe Giron/www.pokerphotoarchive.com
ABOUT OUR SPONSORS
12BET is an online betting company specializing in sports betting and casino products. 12Bet became operational in 2007, quickly becoming one of the most popular online betting options throughout Europe and the Asia-Pacific region.partypoker LIVE was created in January 2017 as a global poker tour, with the aim of bringing large field, high guarantee tournaments to players all over the world. Within just 12 months the partypoker LIVE tour has grown into the world's largest ever poker tour and is guaranteeing over $70,000,000 in the 2018/2019 season.