The most talented poker players in the world came to Jeju, South Korea, this week for the opening event of the 2019 season of the Triton Poker High Roller Series — and one of the very best has just walked away with the first trophy.
No one has been able to get close to Justin Bonomo over the past 18 months, and there's no sign of the 33-year-old American's heater cooling one bit. He was the last man standing in Event #1, a Short-Deck Ante-Only tournament with a buy-in of HK$250,000. There were 65 entries, including 28 re-entries, and Bonomo beat everyone to the HK$4.6 million (US$586,000) first prize. The total prize pool was HK$15.275 million (US$1.95 million).
It is Bonomo's second title of 2019, following a 2018 during which he won more than $25 million and took over at the top of poker's all-time money list. But it also represents his first ever cash in a short-deck tournament and demonstrates a peerless all-round mastery of the game.
"I'm super happy to have won this obviously," Bonomo said. "A lot of people at the table had a lot of experience of short deck. For me, a lot of the spots were new and I had to figure them out as I went along. Some decisions I just ended up guessing."
He added: "It's a lot of fun learning. I really like the dynamic puzzle aspect, just solving things on the fly. It's stressful though. People are watching on the stream at home. My friends are watching. I just don't want to make a huge mistake."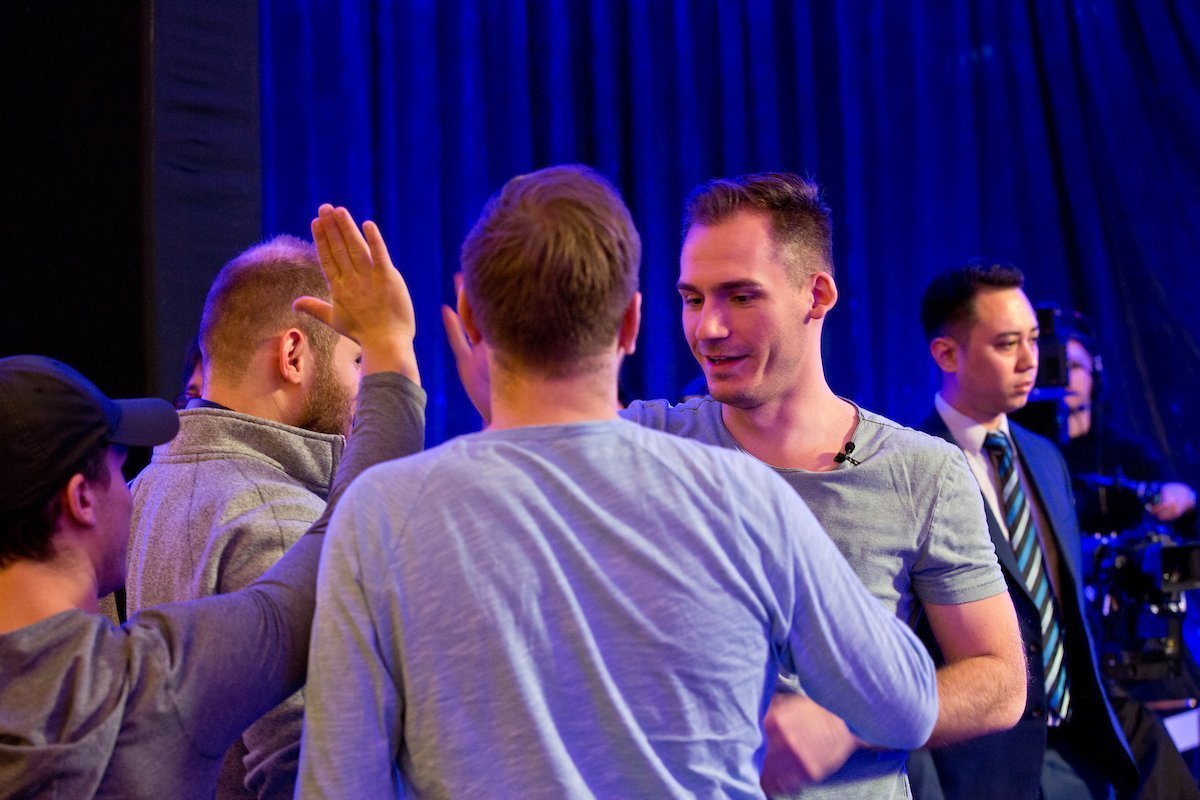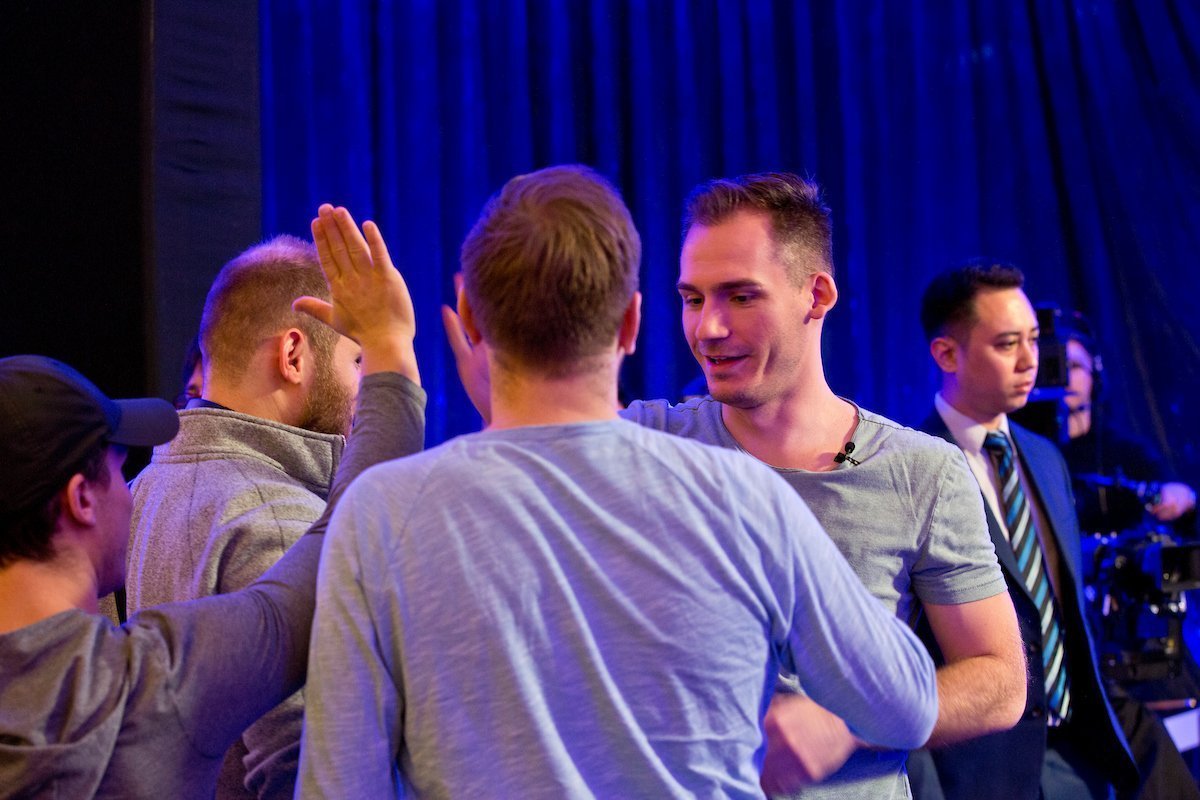 Bonomo's final opponent was Malaysia's Yeu Wei Hsiang, who took HK$3.3 million for third.
FINAL DAY BLOW-BY-BLOW
Action paused last night with 15 players left, but there was no point in hanging around. Only seven places paid, and everyone started looking for a place at the final. But all of Peter Jetten, Chan Leong, Robert Flink, Daniel Dvoress, Mikita Badziakouski, Luc Greenwood and Paul Phua hit the rail, before troubling the cashier, with the latter's elimination, at the hands of David Benefield, taking us into the money.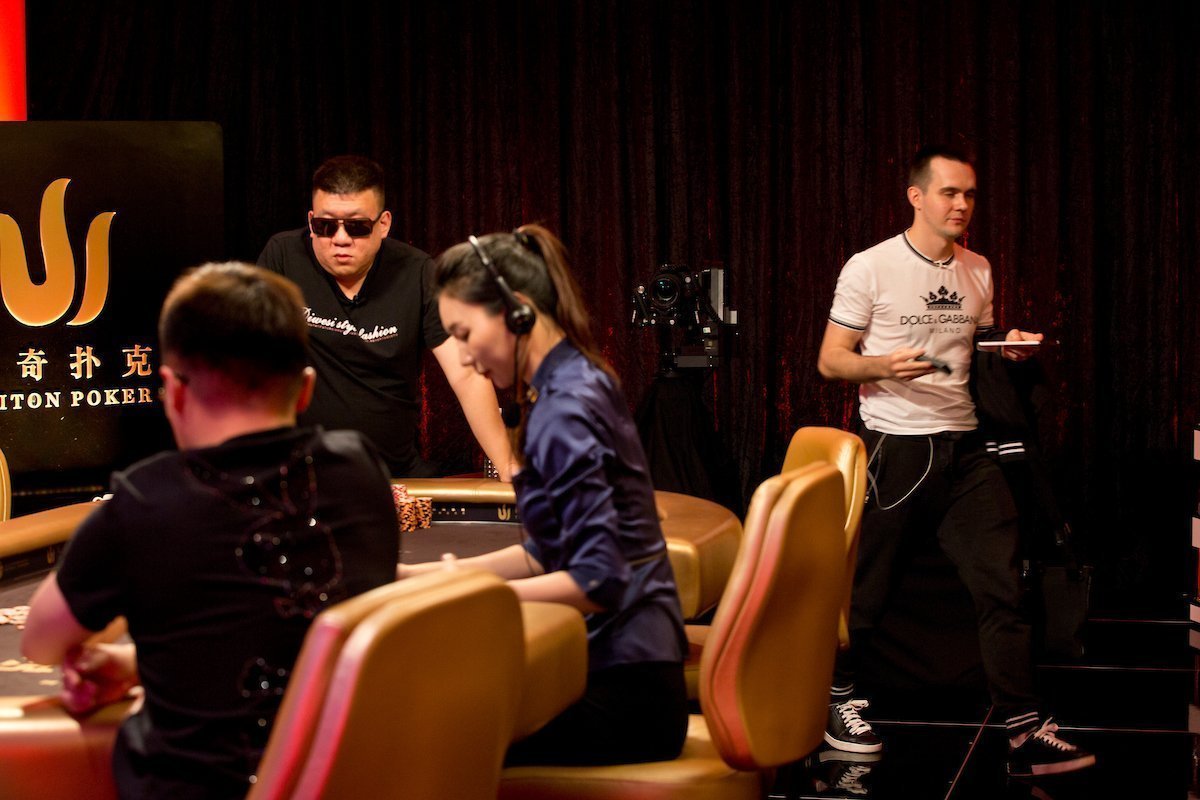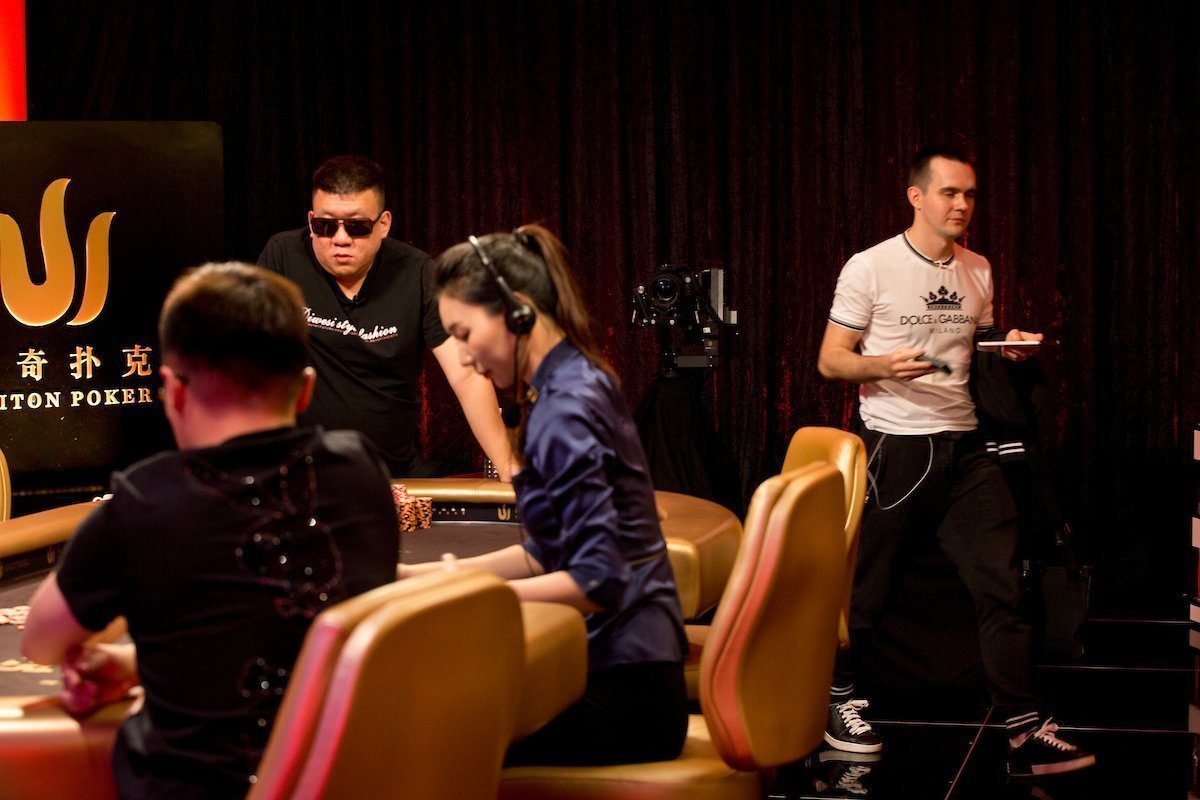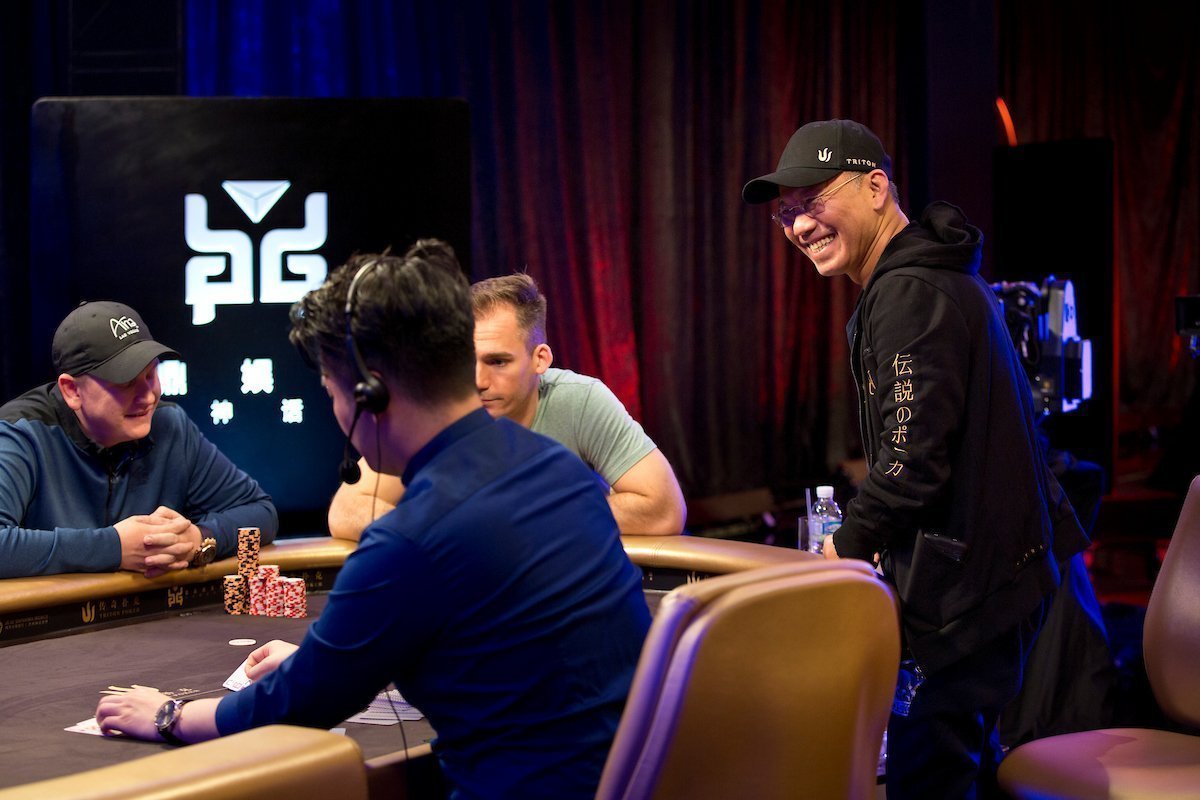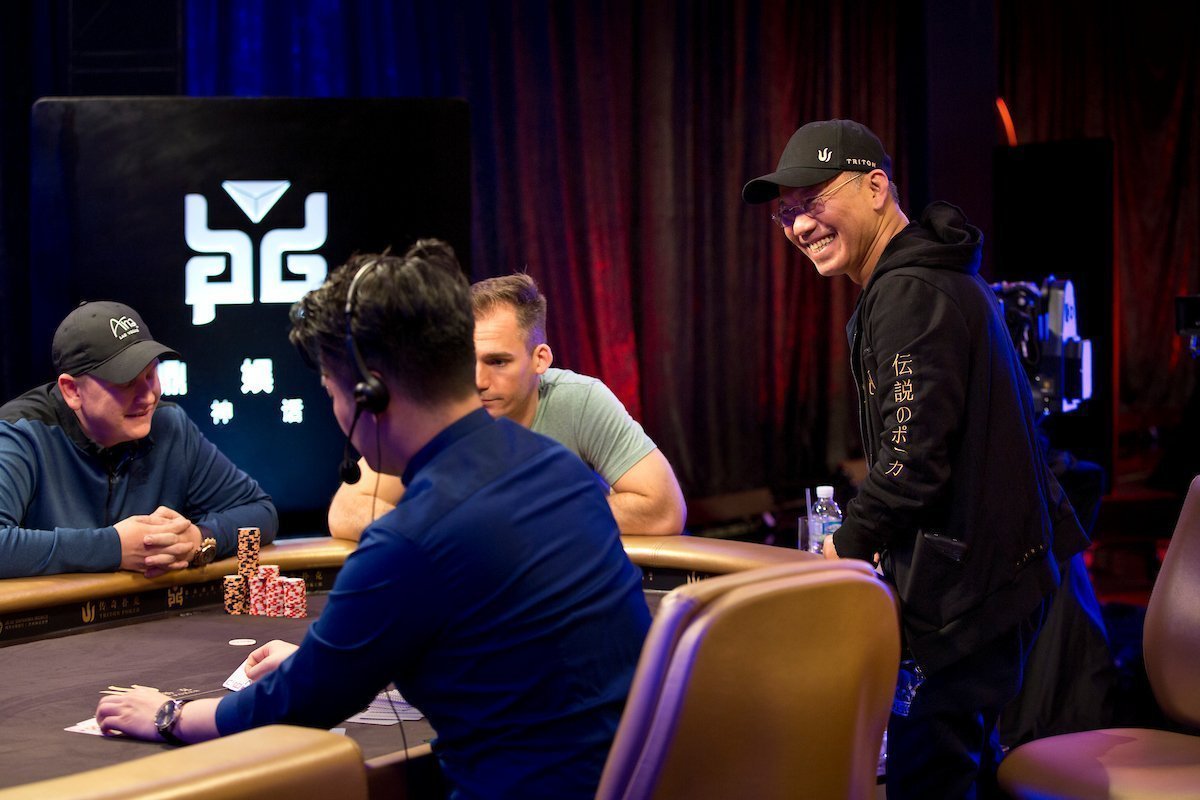 These pre-money stages cannot be dismissed as irrelevant, however, because two players in particular started decisive charges up the leader board. Bonomo's aces held up in a major confrontation against Badziakouski, and then Hsiang won the biggest pot of the tournament to that point when he sent both Flink and Leong to the rail at the same time. His


turned a straight, which destroyed Flink's top set and Leong's pair. Hsiang was also then responsible for eliminating Dvoress.
John Juanda's knockout in eighth, which earned him HK$610,000, took them to the final table of seven. And that's when the result of Hsiang and Bonomo's surge was made most notable. Here's how they stacked for the final:
Yeu Wei Hsiang (Malaysia): 6,970,000
Justin Bonomo (USA): 4,230,000
Sergey Lebedev (Russia): 2,280,000
Tong Siow Choon (Malaysia): 1,875,000
Chua Ying Lin (Malaysia): 1,425,000
Ben Lamb (USA): 1,405,000
David Benefield (USA): 1,110,000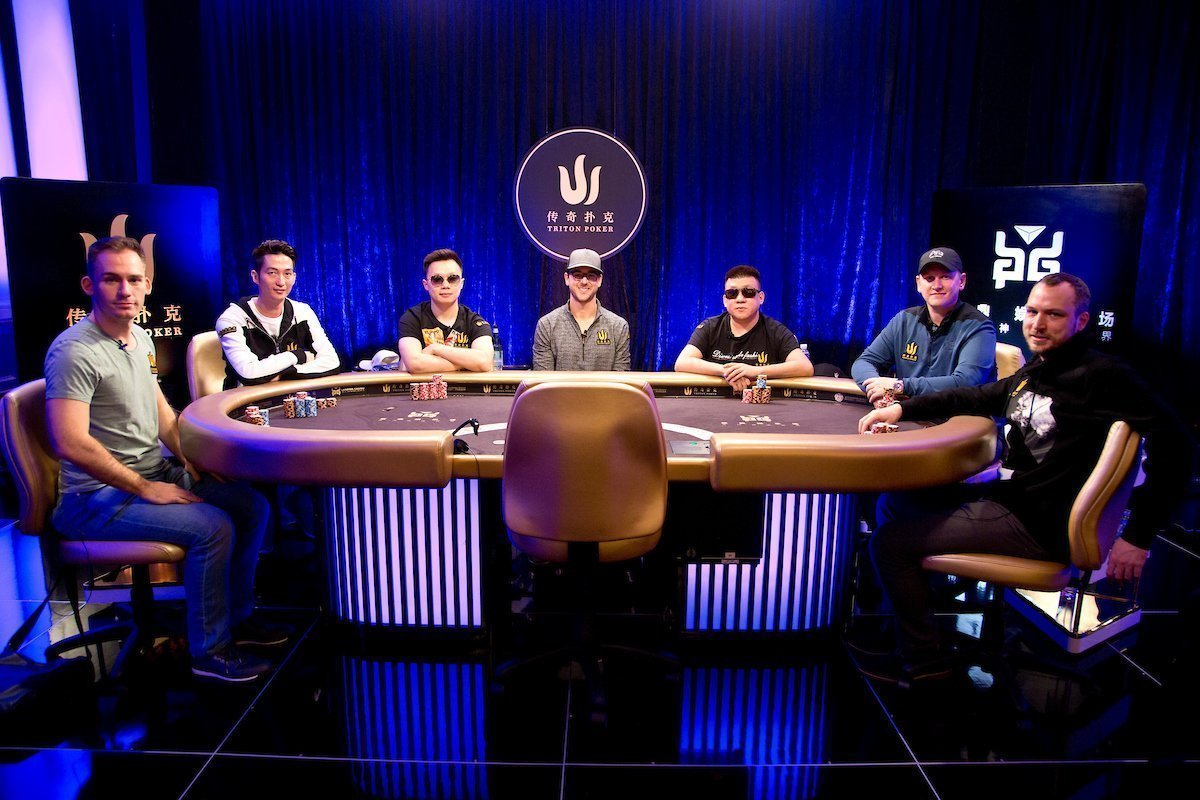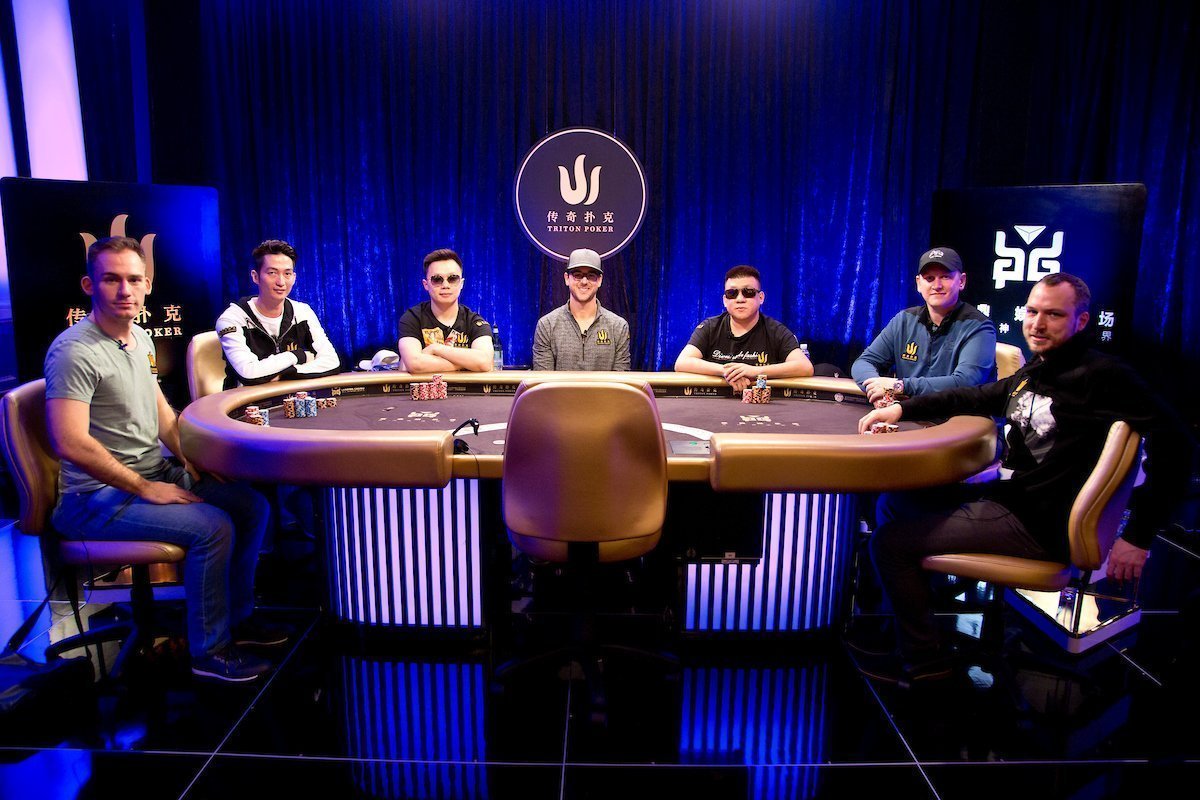 Hsiang started the final in characteristic fashion, and knocked out Ben Lamb within the first 15 minutes. Lamb's


was a strong hand in short-deck, but Hsiang's


stayed stronger. Lamb had previously found a decent fold to dodge Tong Siow Choon's royal flush, but there was no evading the bullets. Lamb took HK$780,000, which is the best part of US$100,000.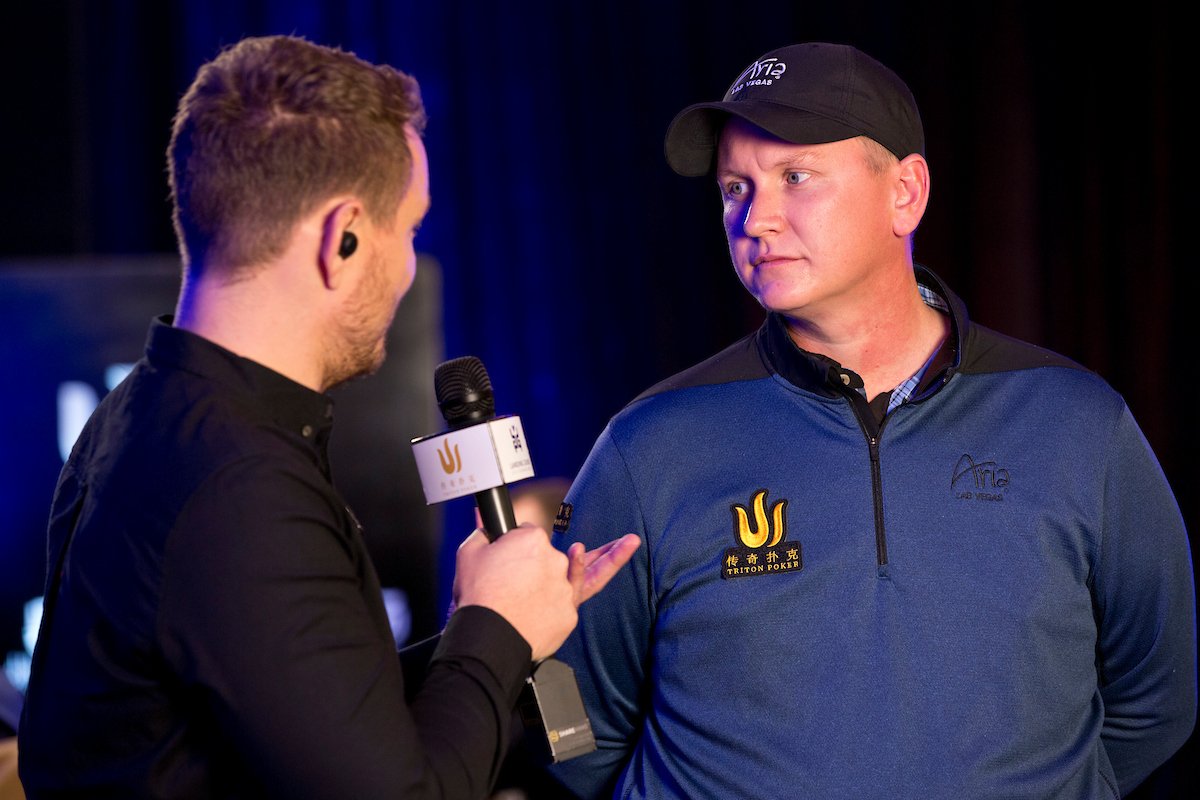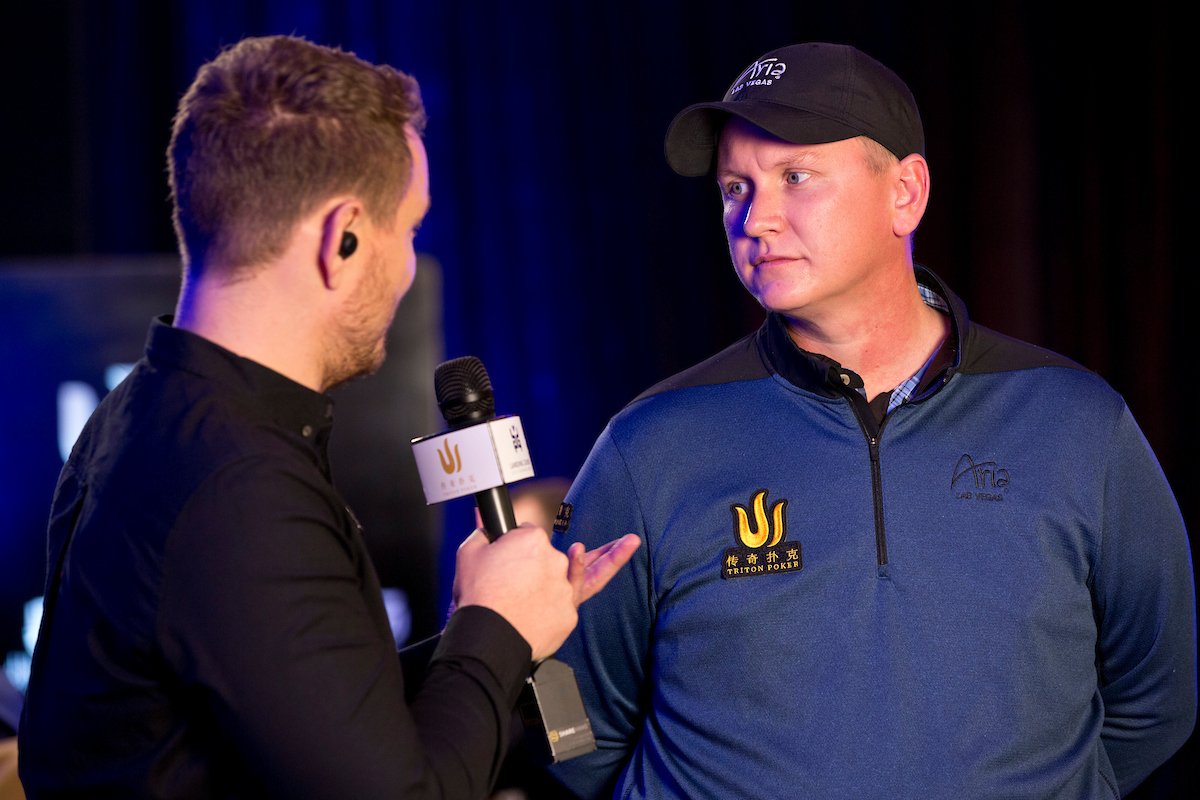 The geographical complexion of the final table was stark, with three Malaysians battling three Americans, and Russia's Sergey Lebedev stuck in the middle. The general equilibrium was maintained when Chua Ying Lin became the next player to be knocked out, losing in a classic hold'em match-up:


against Hsiang's


. There was nothing for the over-cards, which sent Lin out in sixth for HK$975,000 (US $126,000).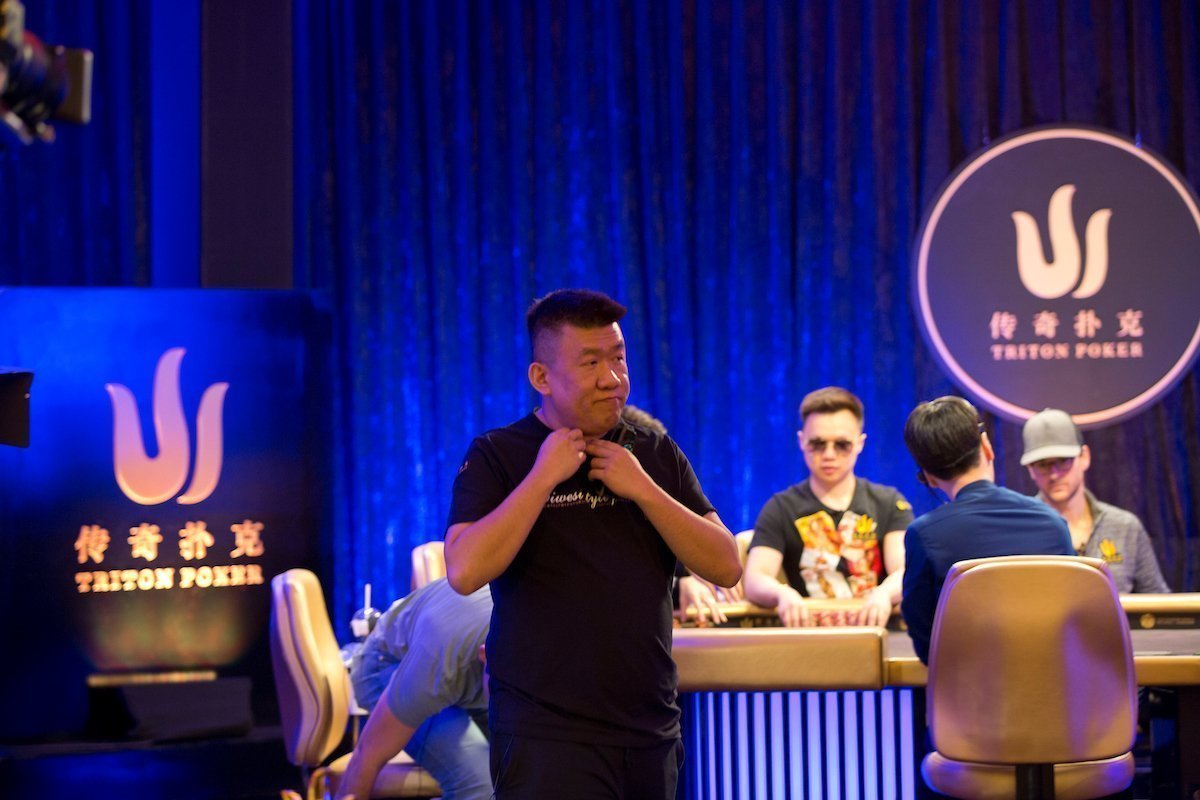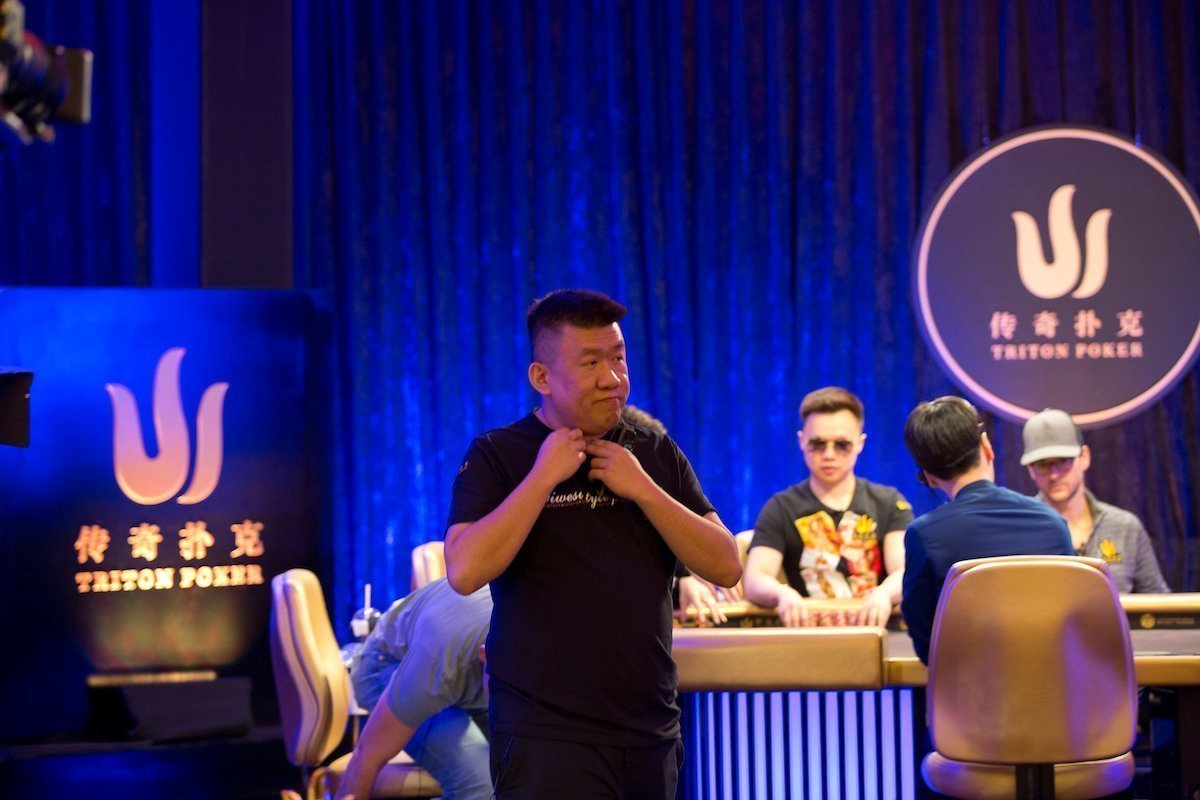 Although eliminations dried up for a period when the tournament was five handed, the quality of poker got even better. One hand in particular was terrific: Hsiang made a huge bluff shove on a board of





with


in his hand, and managed to get Lebedev to fold


. Lebedev had bet a third of the pot with his bottom full house, but with a flush, quads and a better full house still possible (all of which would beat Lebedev's hand) Hsiang had read the situation brilliantly. Lebedev folded, and said: "Big bluff…Or big hand."
It was so, so good because Lebedev had taken over the chip lead by that point, so Hsiang was putting enormous amounts of tournament equity on the line. But it worked, and put him back in the lead.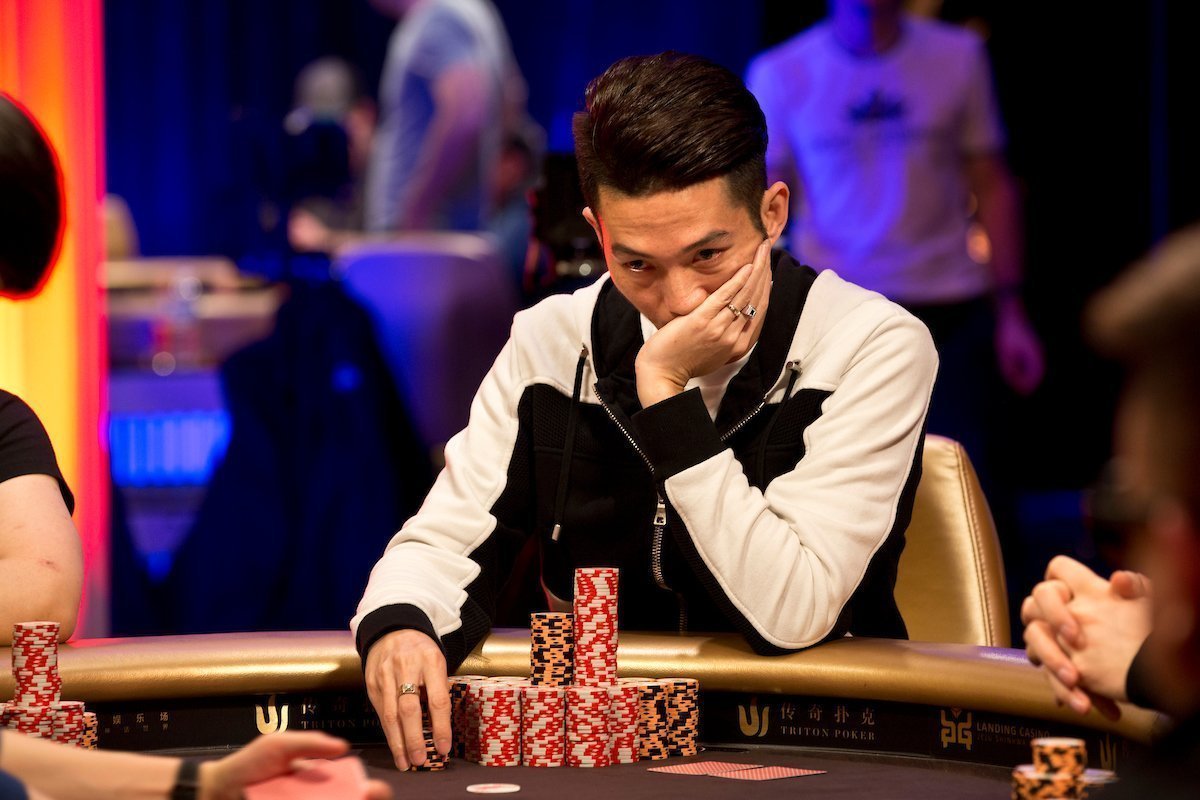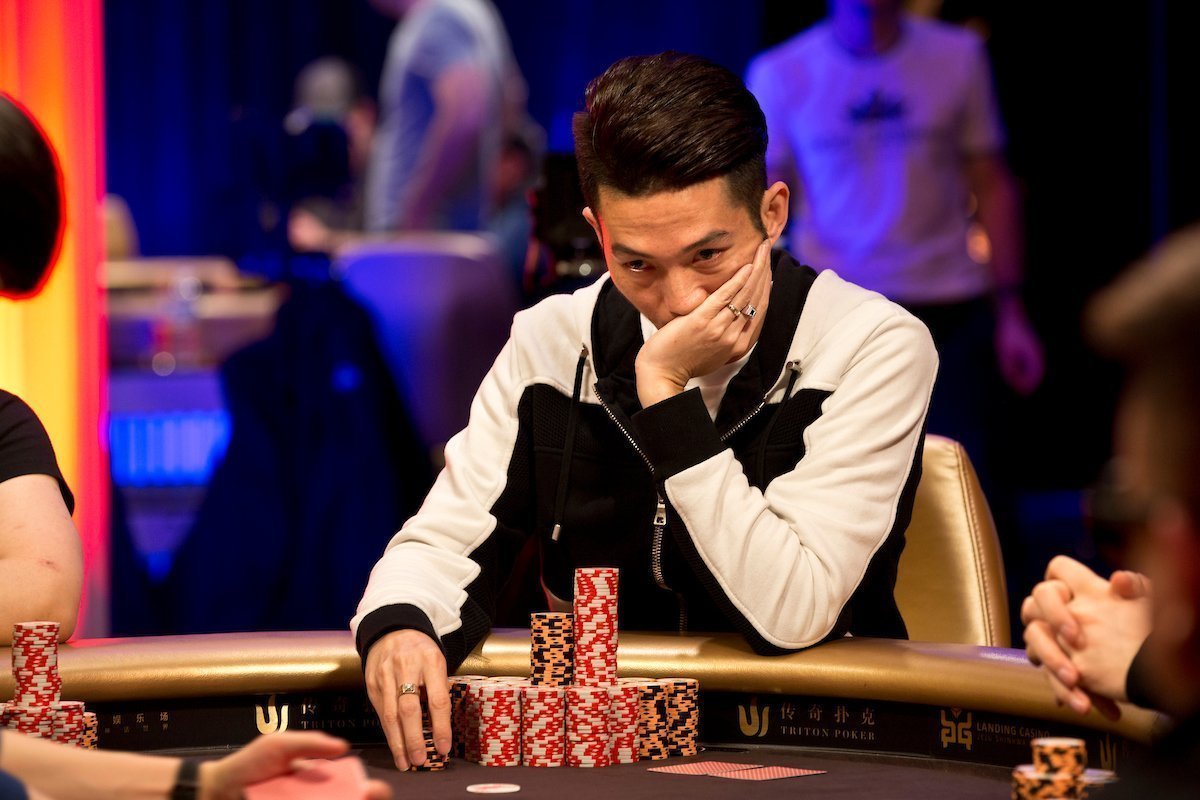 Though they played five handed for close to two hours, the longest period of the tournament without an elimination, the dam finally broke when the overnight chip leader Choon got his short stack in with


and Bonomo was going nowhere with his


. 
There was nothing on the runout for Choon, so he became the fifth-placed finisher and earned the first seven-figure payout. His HK$1.25 million is around US$160,000 and nearly the biggest payday of his career. "I'm happy, I'm satisfied with this place," Choon said. "Everyone is difficult," he said, referring to the rest of the field.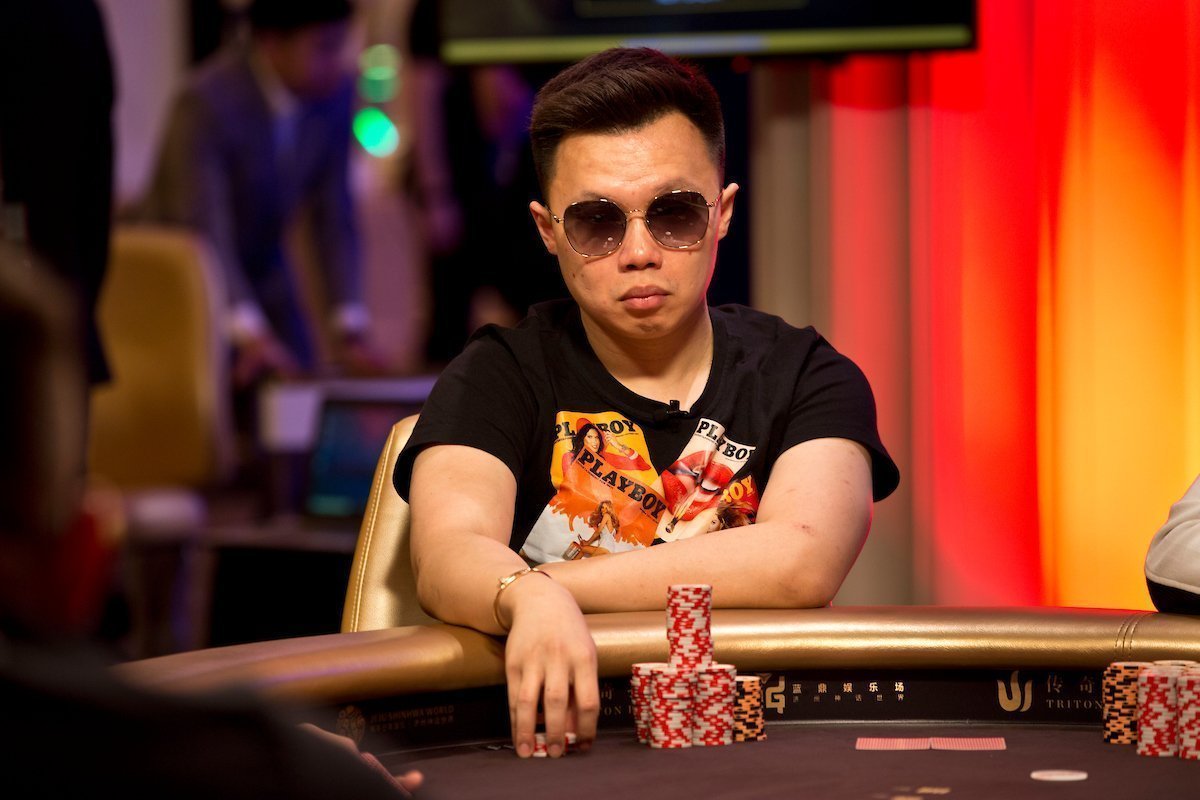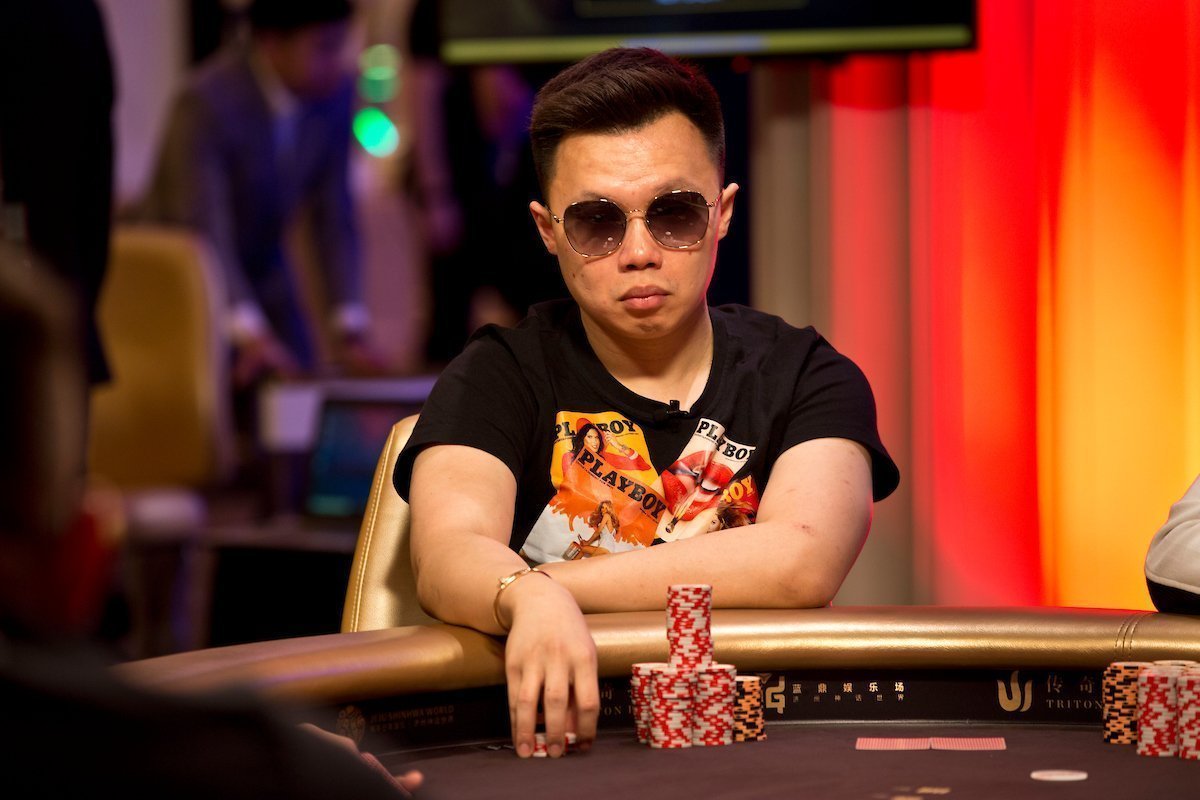 Part of the fun of short-deck hold'em is the way that hand values change so dramatically, at all stages through flop, turn and river. That makes for a more volatile game, and some pretty brutal beats, including the one that accounted for Benefield in fourth place here today. Benefield flopped bottom set with his


, and was up against "only" top pair as Hsiang had


on a



board. But then the turn and river went

and

, with betting on both streets, to put Hsiang into the lead.
Benefield couldn't get away and was left with 17 antes. He rallied a little, but it was only a temporary respite, and his shove with


was picked off by Bonomo's


. Benefield took HK$1.62 million (US$210,000) for fourth, and said: "Great result. First Triton I've played, I've played two live tournaments in the past year and a half, so I feel pretty good about it."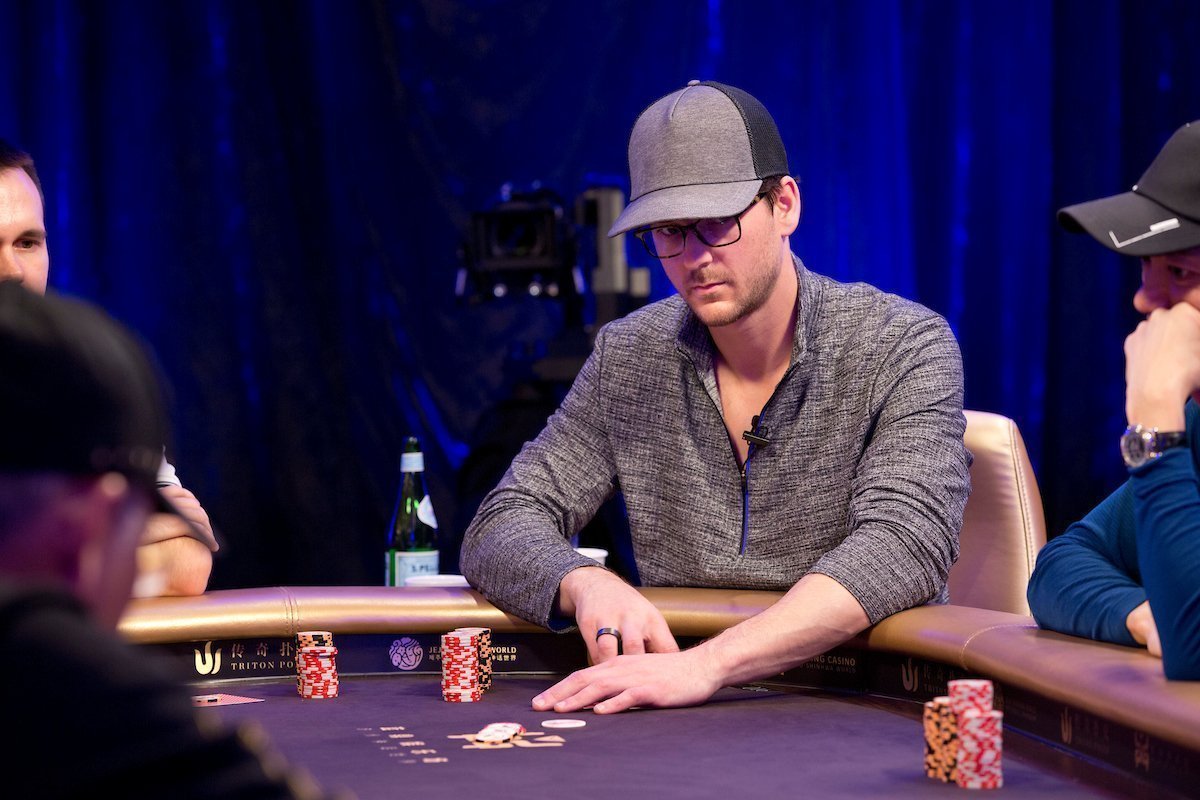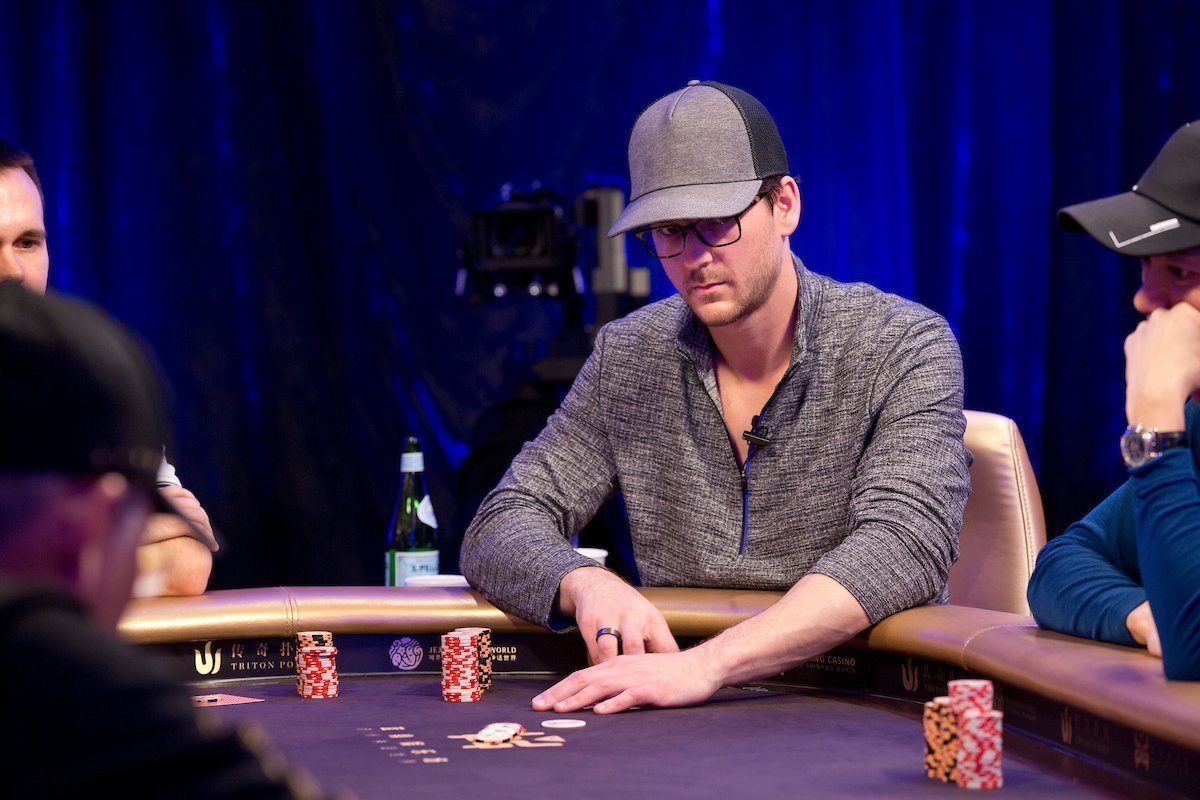 Our perfect geographical balance remained three handed, with one American up against one Malaysian and Lebedev in the middle. But it was soon time to dispense with the middle-man. Lebedev got his stack of more than 4 million in with


but Bonomo called and hit with


. He got HK$2.14 million (US$278,000 approx.) for third.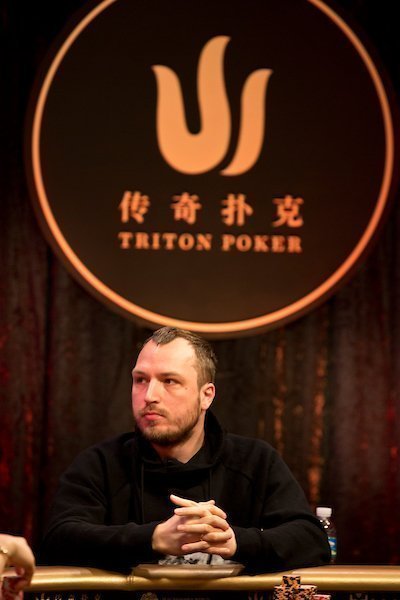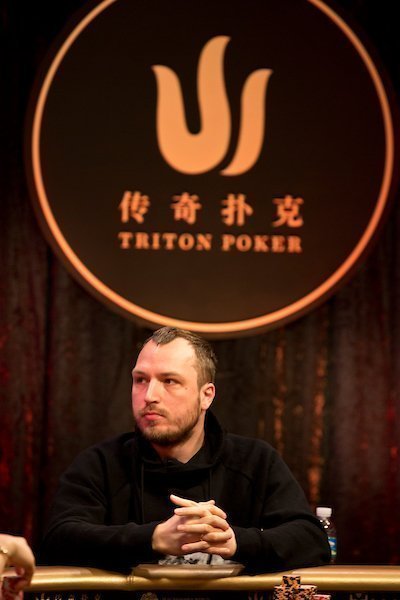 Bonomo therefore entered heads up play with a two-to-one chip advantage and, despite playing in only his fourth ever short-deck event, does not relinquish leads like that.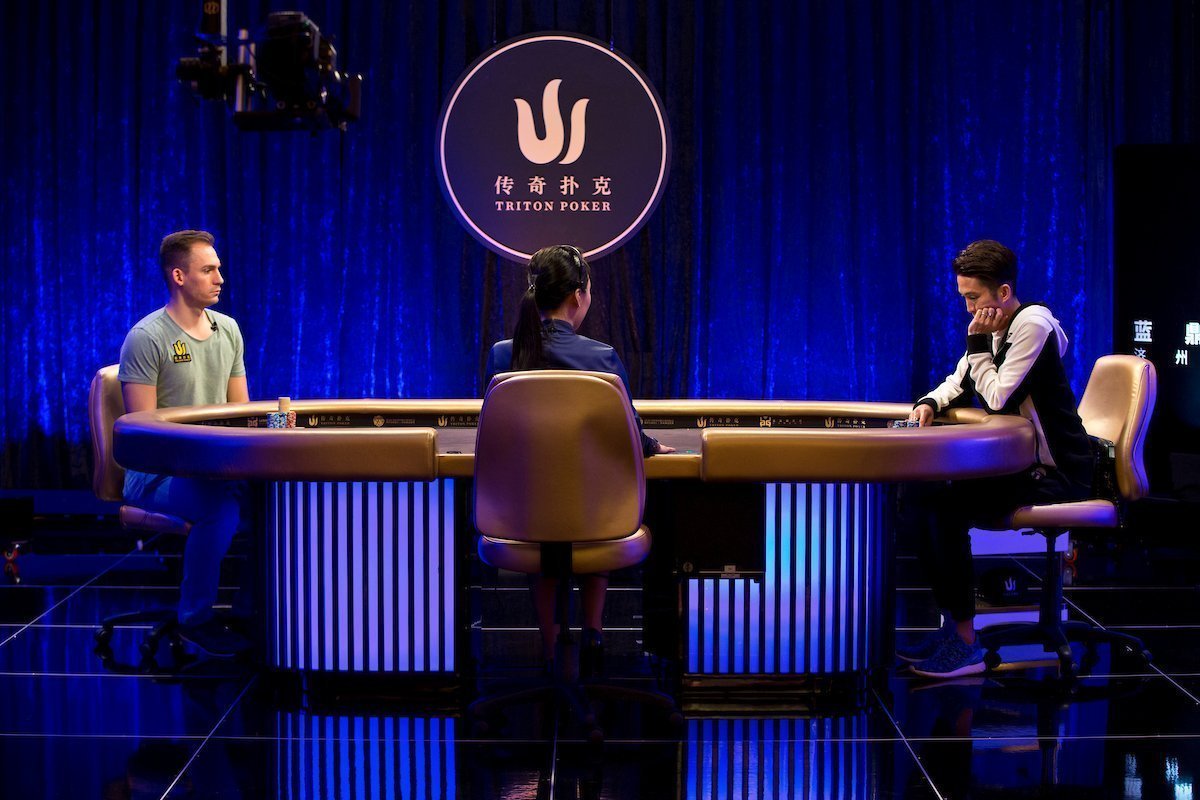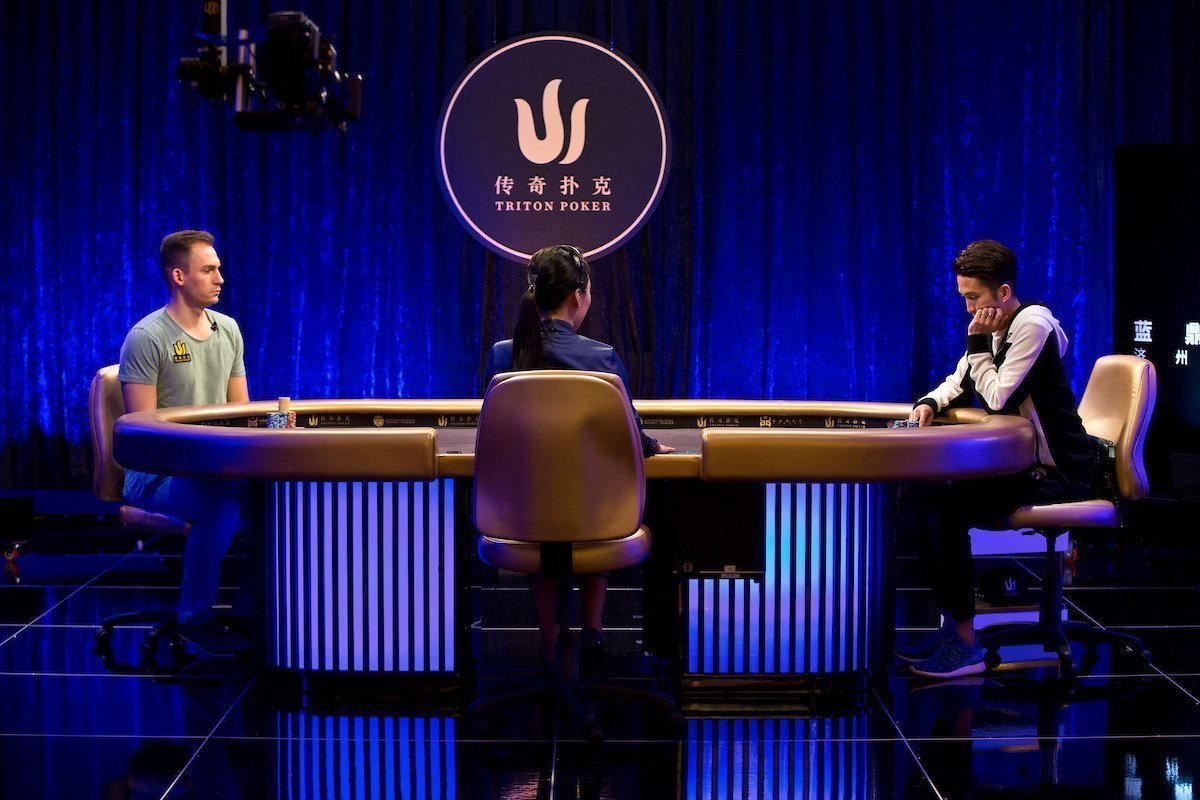 Hsiang should take comfort in the fact that he ends today in highly esteemed company. All of Fedor Holz, Daniel Negreanu and Patrik Antonius have finished runner up to Bonomo over the past 12 months, and Hsiang became the most recent. It was only a short heads-up battle, with Bonomo's


out-drawing Hsiang's


. 
"The Justin Bonomo train keeps on rolling," said Lex Veldhuis in the commentary booth.
When you've got it, you've got it. And Bonomo has it in spades.
"It's a fantastic start," the new champion said. "My plan for short deck this week was to play the smallest buy-in and see how I'd feel to see if I'll play the higher buy ins. I couldn't be happier right now."
Triton Jeju Event #1: Short-Deck Ante-Only
Buy-in: HK$250,000
Entries: 65 (inc. 28 re-entries)
Prize pool: HK$15.275 million
1 – Justin Bonomo, USA, HK$4,600,000
2 – Yeu Wei Hsiang, Malaysia, HK$3,300,000
3 – Sergey Lebedev, Russia, HK$2,140,000
4 – David Benefield, USA, HK$1,620,000
5 – Tong Siox Choon, Malaysia, HK$1,250,000
6 – Ying Lin Chua, Malaysia, HK$975,000
7 – Ben Lamb, USA, HK$780,000
8 – John Juanda, Indonesia, HK$610,000