Justin Bonomo started this month as the No 1 money earner in world poker, the result of a stellar 2018 in which he won more than $25 million and leapt to the top of the all-time money list. He will go into the second week of the month in second place, having yielded his top spot to the all-conquering Bryn Kenney–but Bonomo tonight had one last laugh.
The brilliant New Jersey native, long a tournament poker crusher, added his second title on the Triton Super High Roller Series tonight, beating Malaysia's Wai Kin Yong heads up and winning £2.67 million. It still leaves him short of Kenney, but it was yet another superlative tournament display from Bonomo, not least because of the man he beat at the end.
Two days ago, Yong won the full deck main event, and was on for a remarkable double. But Bonomo was able to deny Yong the title, not long after Yong's father had fallen slightly short in his bid to win another event going on tonight.
"There was part of me that was rooting for you and your dad to win at the same time," Bonomo told Yong. "That would have been super cool."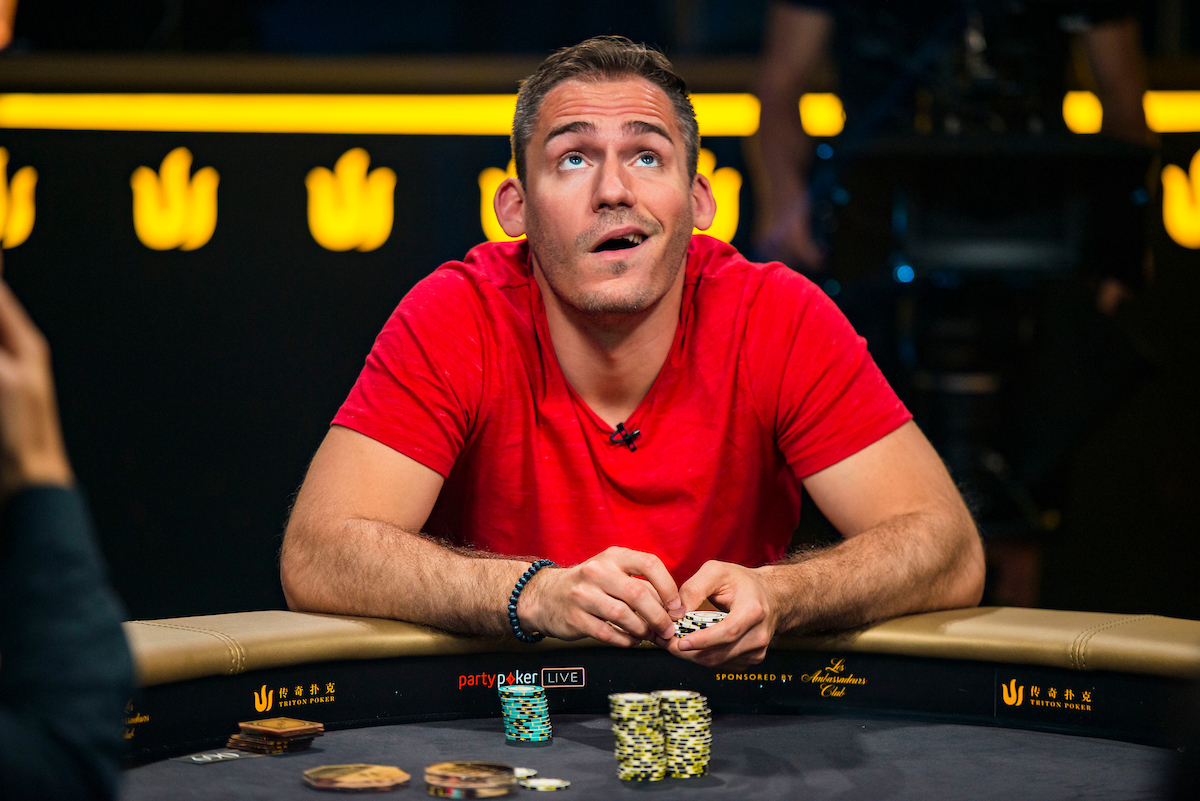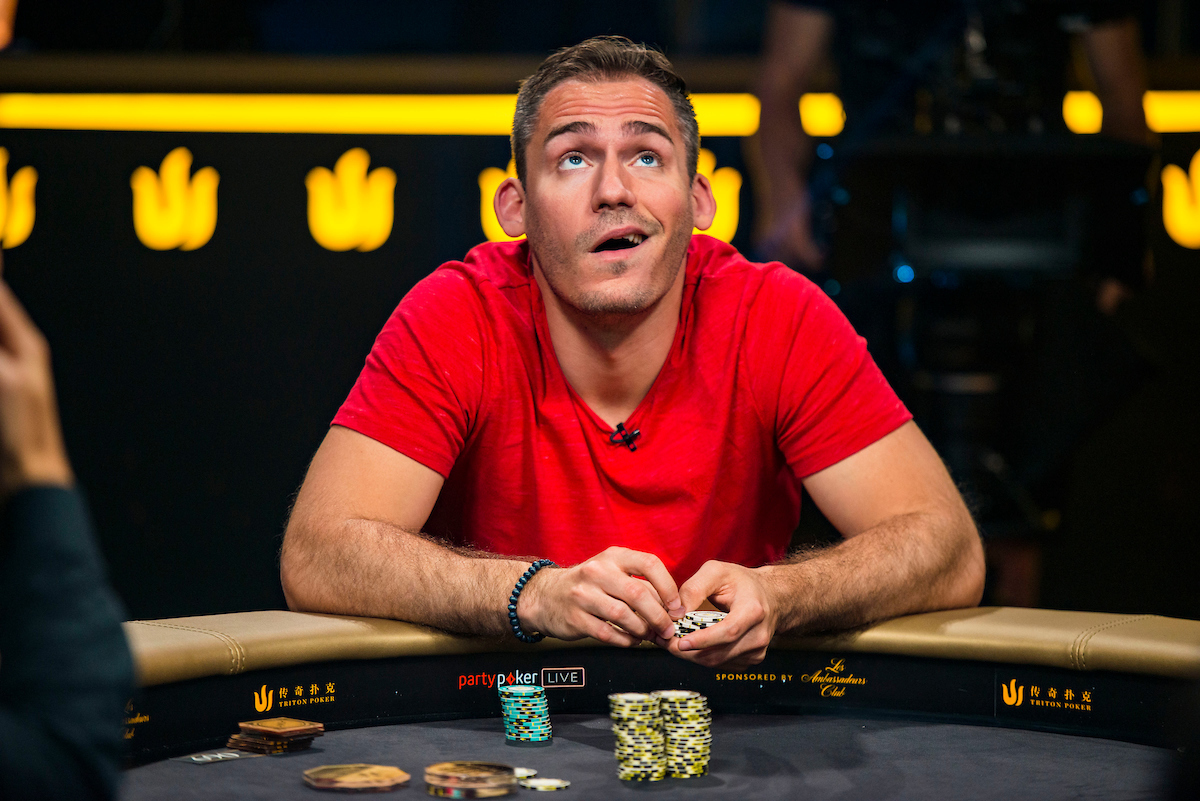 But the ruthless streak that has earned Bonomo so many plaudits and trophies kicked in, and he left Yong with £1.835 million for second.
Bonomo previously won on the Triton series in Jeju in March, but hinted that he might not be doing all this for much longer. "My 2018 was incredible, so I'm kind of easing my way into retirement," Bonomo said. "My plan is to play less poker, Bryn's plan is to play a lot of poker, so as far as I'm concerned I'll probably never get number one again. It's not really a goal of mine, and I'm totally fine with that."
He added: "I'm not going to completely retire, but I'm playing a lot less. Because of 2018 I've nothing but pride to look back on. I've nothing left to prove to anyone."
Bonomo also said that behind the placid exterior, and the two titles, he finds the volatility of short deck to be a strain on his calm temperament.
"I like it when I win, but honestly I don't like crazy all ins," Bonomo said. "I don't like getting it all in with 55 percent but you have to in this game. Some people enjoy the all ins. I find them extremely stressful. Obviously when you win tournaments it's great, but other than the fact that I'm winning these tournaments, I wouldn't say it's my favourite game."
The tournament only ended tonight about after a series of double ups between the two last players, which followed a tortuous five-hour three-handed session.
"The hardest part was three handed," Bonomo said. "There was a very big pay jump from third to second and we were all aware of that. The big stack, whoever it was, just tried to put on the pressure. There were a lot of very tough bets made on the turn, especially by Wai Kin."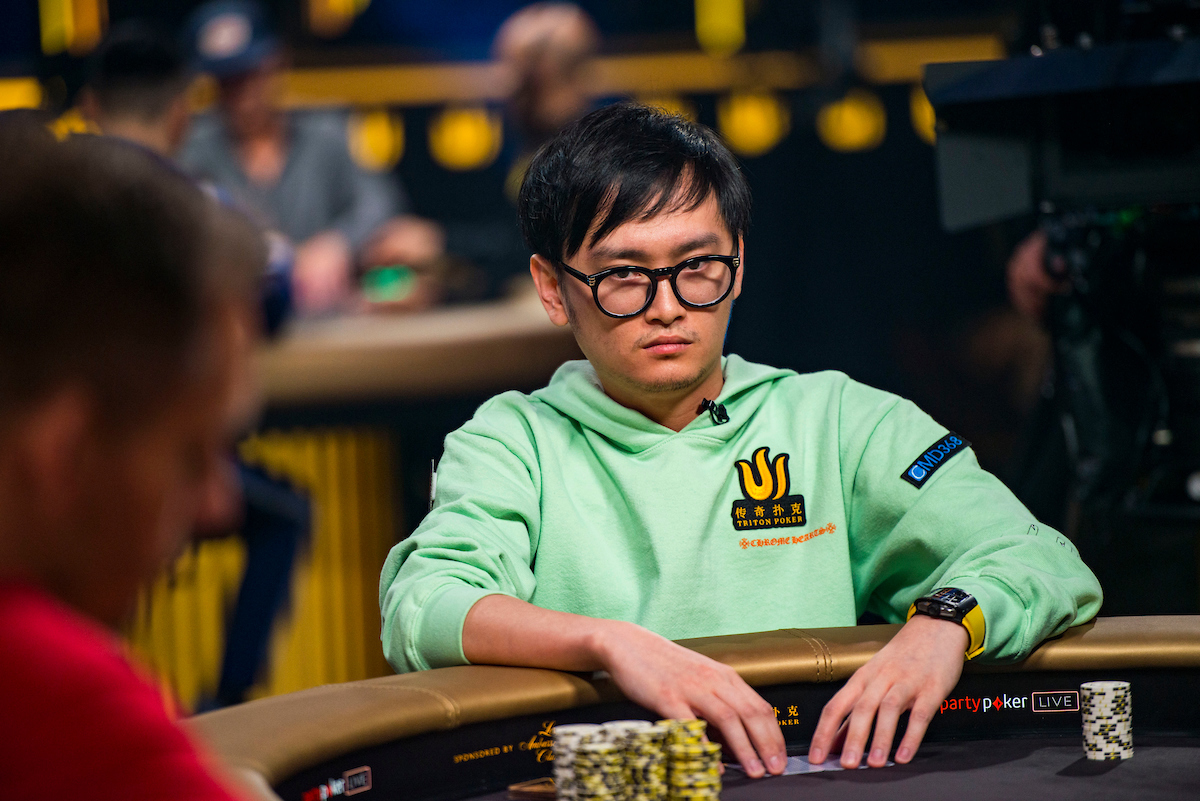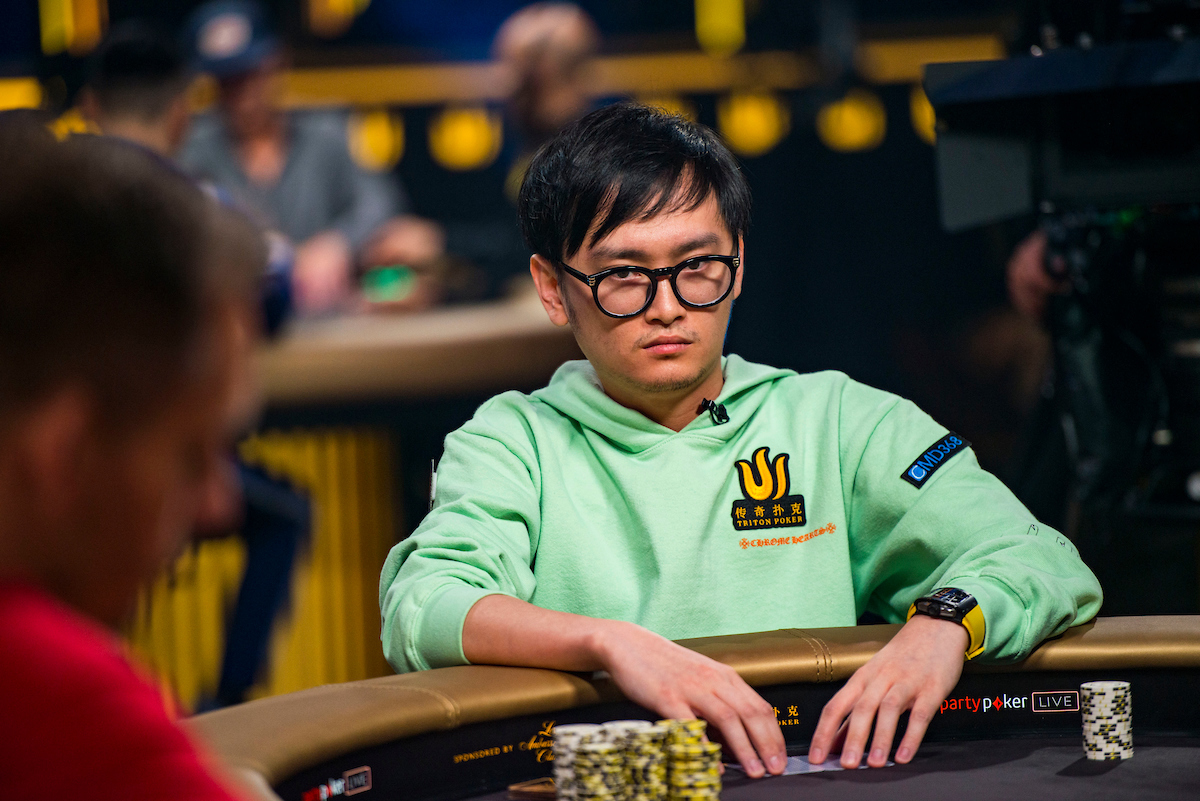 The final hand came about at around 12.10am, when Yong got his stack in with


and Bonomo called with


. The dealer left it to the river on a board of





to seal Yong's fate and wrap it up for Bonomo.
The final table started at around 1pm with plenty of play still guaranteed.
Ming Zhong Liu became the first player out from, pushing all in for 1.76 million from the hijack with


and seeing Justin Bonomo re-shove to isolate from the cutoff with


. In short deck, this set-up is as good as a flip, but Bonomo's 54 percent equity vaulted to 89 percent on the



flop. The

and

completed the board, and Liu took £482,200 for seventh.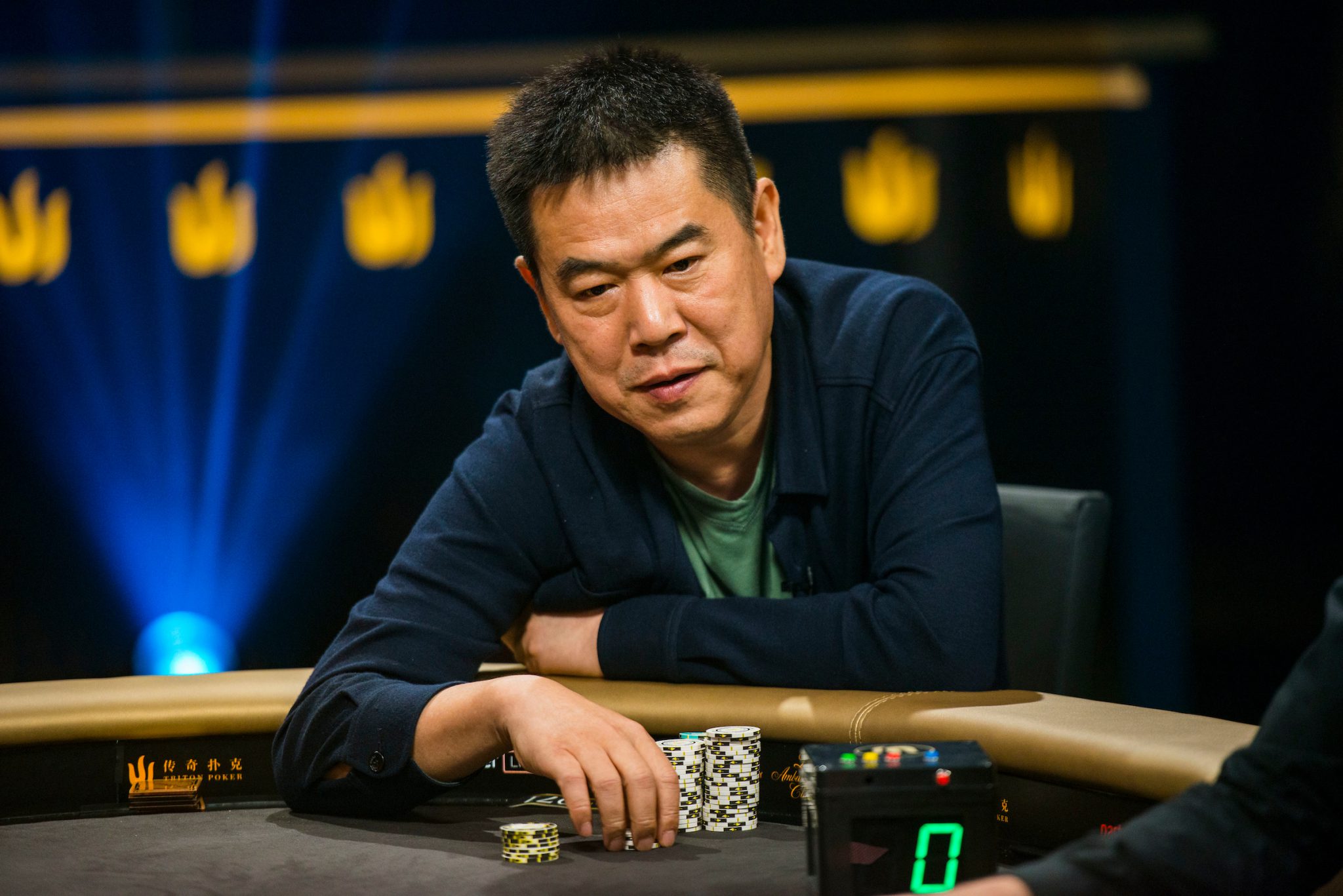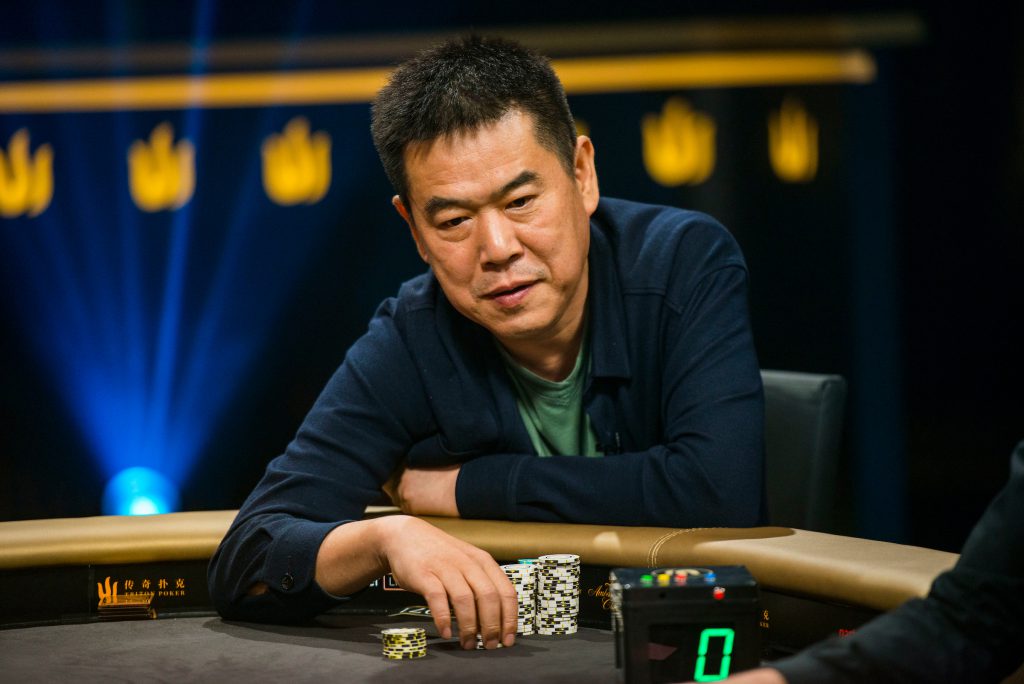 The only player with a shorter stack than Liu at the beginning of the day was Isaac Haxton, but the American high stakes regular had done good work in gradually building his stack. But that climb only made the crumble even more dramatic: Haxton perished in a huge three-way all-in that sent Yong flying even higher into the clouds.
Haxton committed his 2.85 million stack with


from under the gun and Yong, with a stack three times as big, re-raise shoved to isolate. He had


. Rui Cao, the Montenegro short deck champion, then looked down at


and in short deck that's probably a call. Sure enough, he committed his stack of close to 3 million, but needed to outdraw both bigger pairs.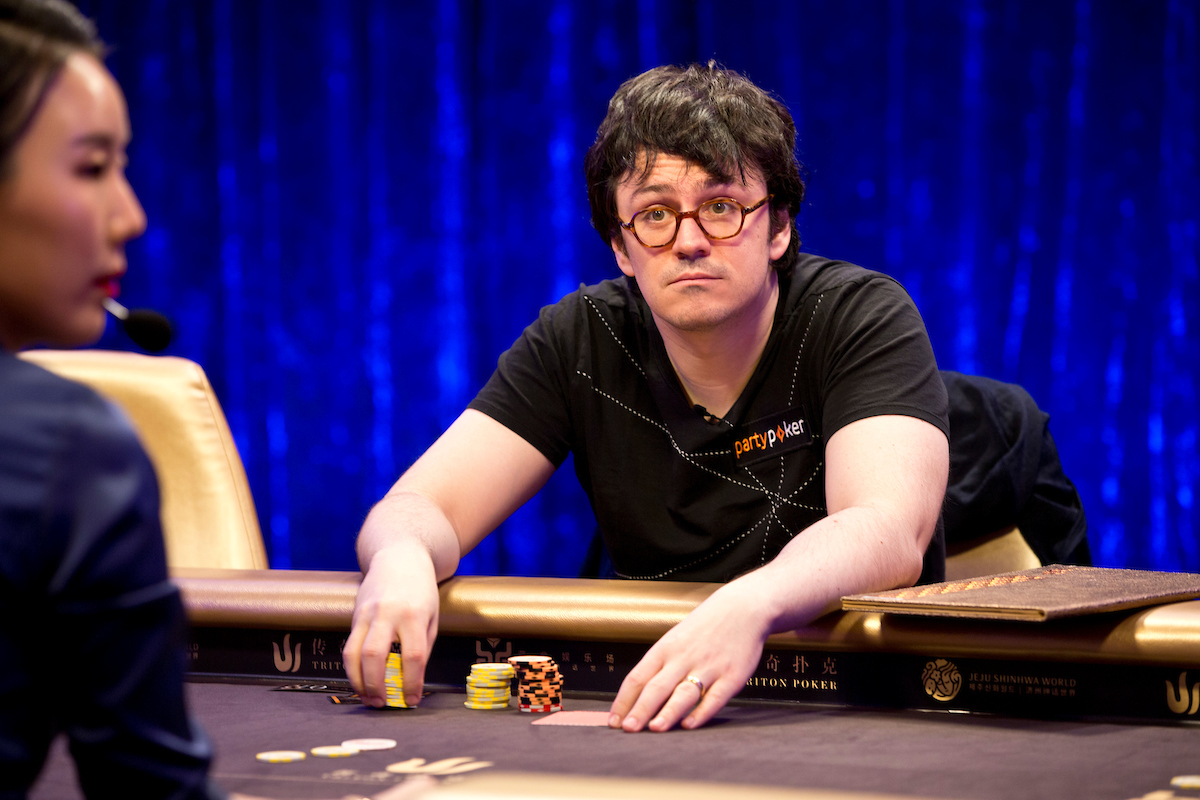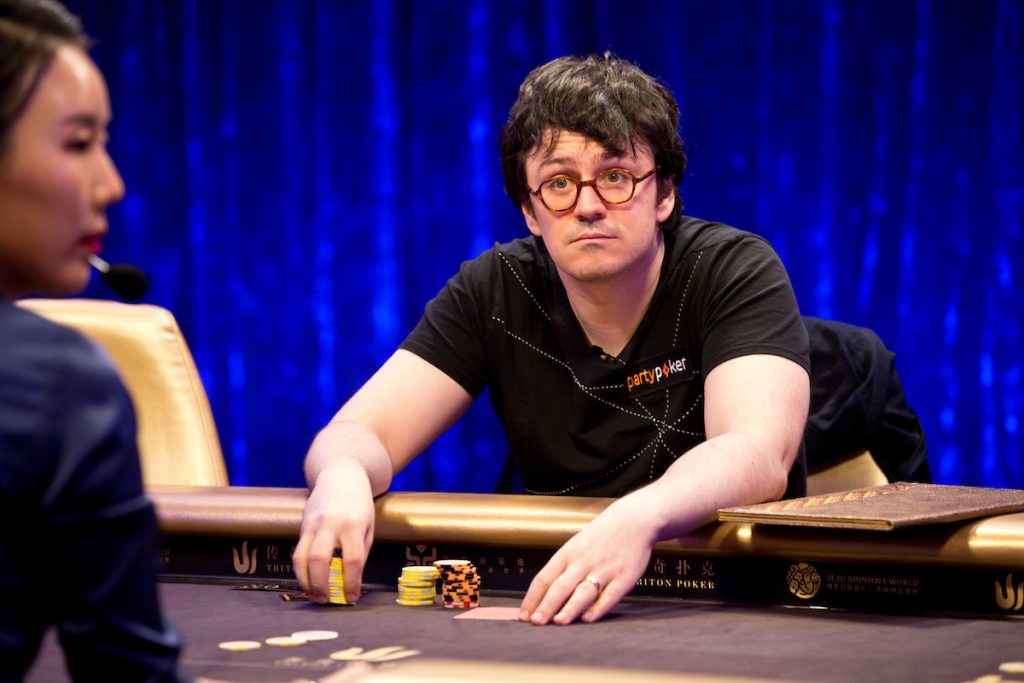 Everything has been running impossibly smoothly for Yong over the past few days, and the flop of



was dreamy. He faded all the outs through the

turn and

river, and won a monster. His stack grew to 16 million, which was about half the chips in play four-handed.
Haxton, meanwhile, was confirmed as the sixth-placed finisher and won £611,900. Cao picked up £783,000.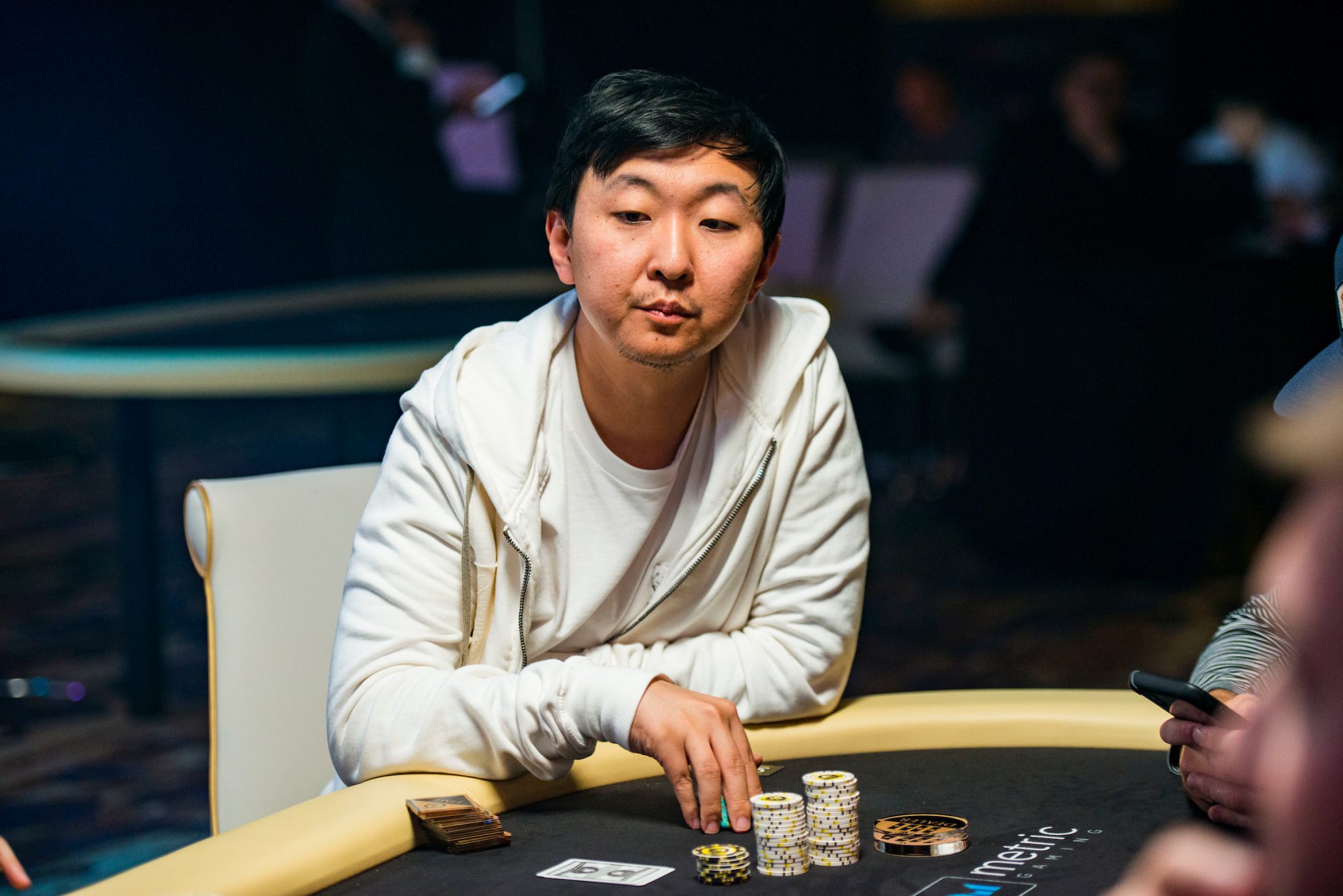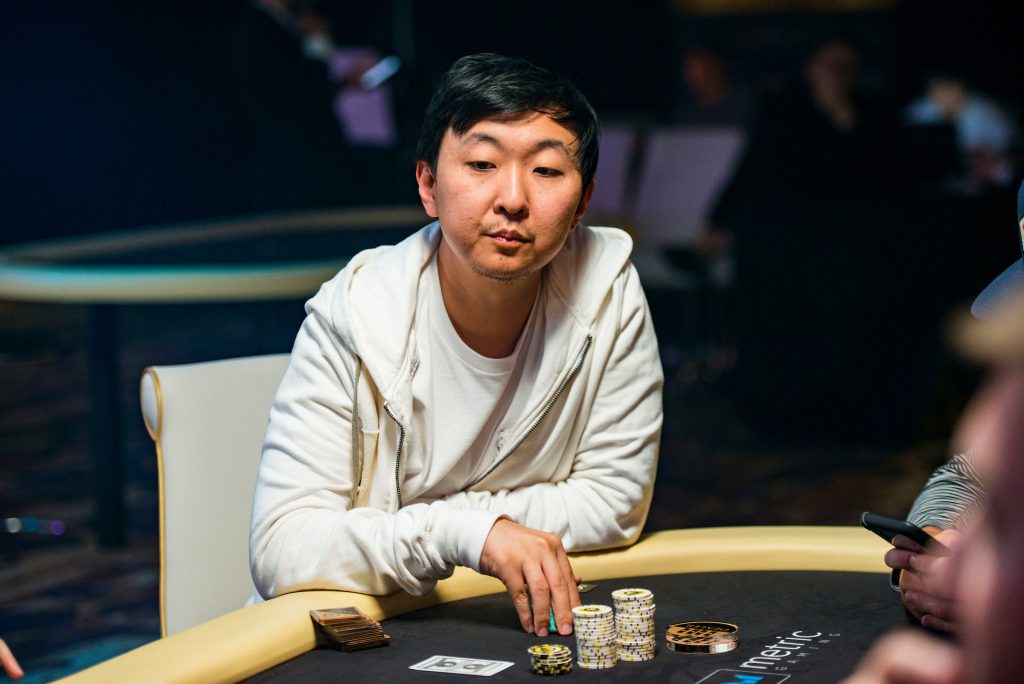 Talk now began in earnest not only of a back-to-back victory for Yong, but also that he could end up going heads-up against Phua for the second day in a row. Phua was short stacked, but had come back from more perilous positions in previous tournaments.
However, lighting did not strike twice. Phua pushed for his last 1.105 million with


and Yong made an easy call with his


. Yong again flopped beautifully, with the



board making Broadway. The

turn and

river turned it into a flush.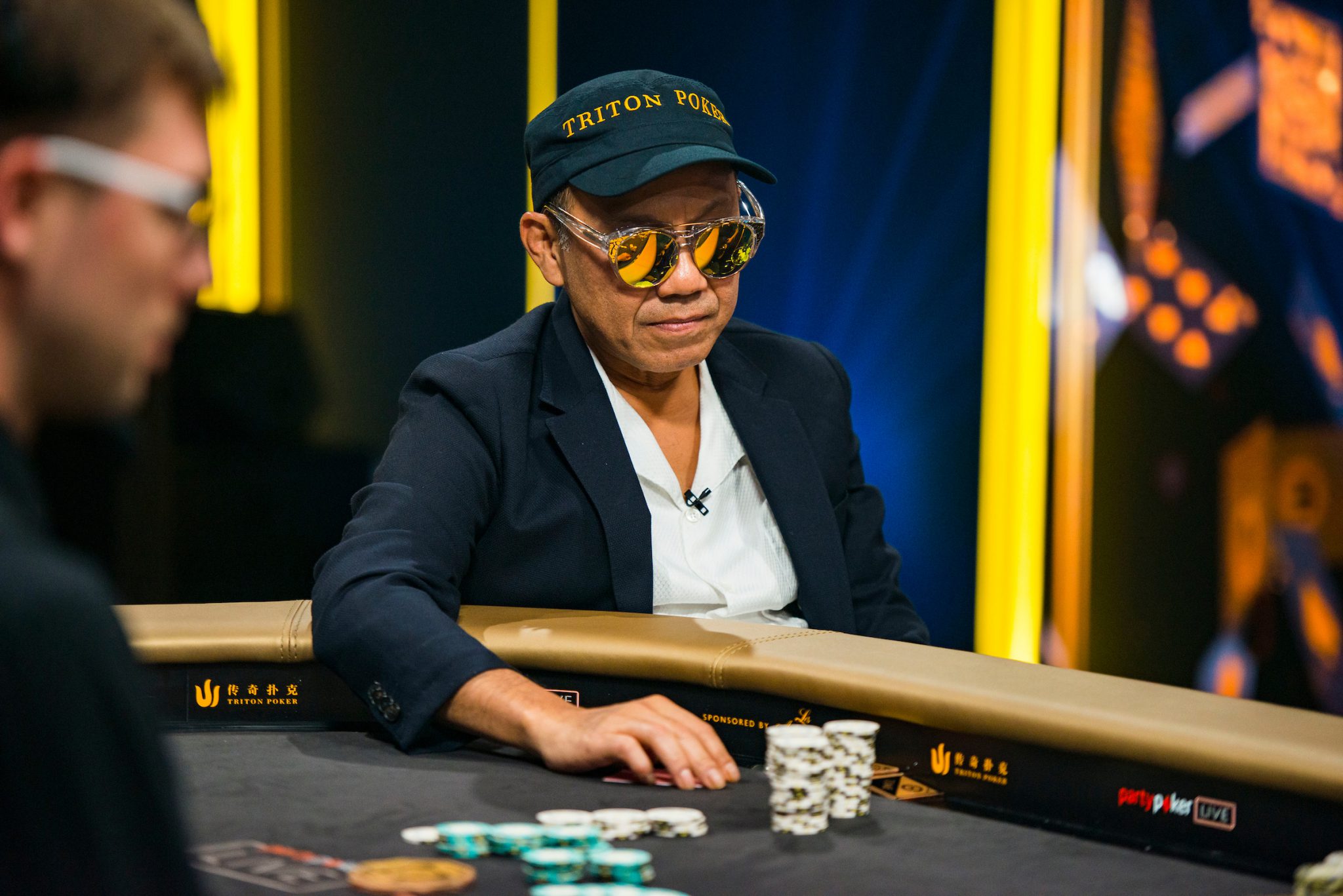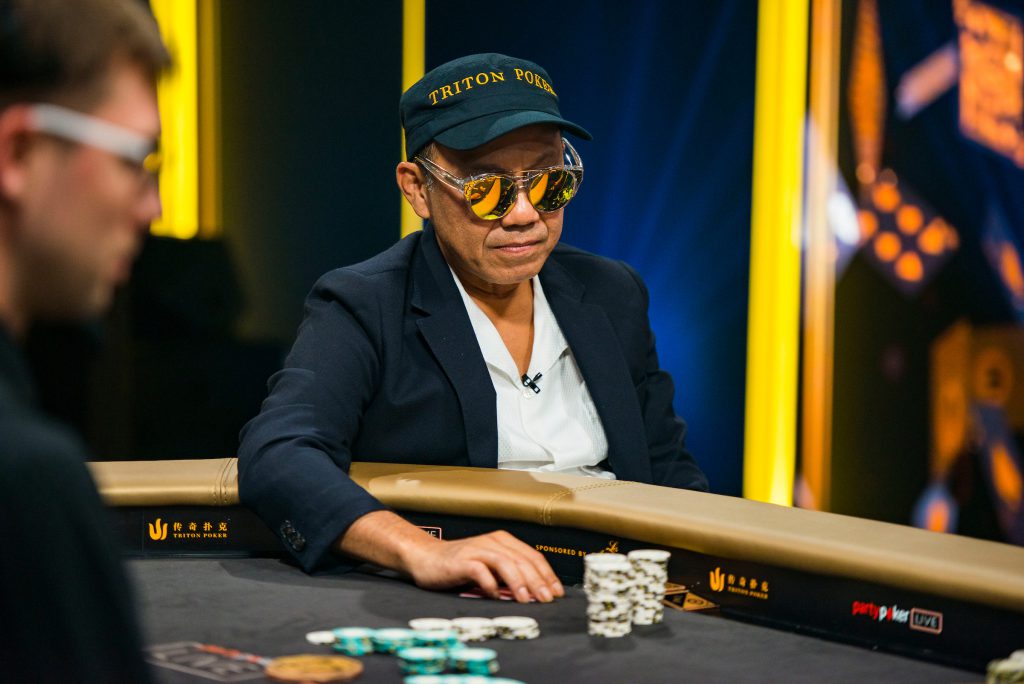 Phua went out in fourth, cashing for £974,500, his third in-the-money result of the week. When you add his most recent score to the £2.07 million from the other main event, and the £49,500 from the six-handed turbo, it's been another pretty good week.
Yong, Bonomo and Liang Xu then settled down for what proved to be a long session of three-handed play. Xu was the shortest, but doubled up through Bonomo with


against


when he got his 6.16 million stack in pre-flop. The best hand held up. Then Yong proved that his game isn't only about hitting big hands: he pulled off a terrific fold to ensure he didn't give more chips to Bonomo.
In this one, Yong flopped trips with


on a



board, but he correctly folded to Bonomo's aggression on the river — after the

turn and

river completed the board. By that point, Bonomo had


for the flush.
The stacks were deep and the players were reluctant to get them on in unnecessarily. The trio played small ball for upwards of five hours (there were one or two double ups and split pots) before two big hands between Yong and Liang. Liang won the first, doubling up with


to Yong's


. But then Yong doubled back shorly after, with


against Liang's


. Yong spiked an ace on the river.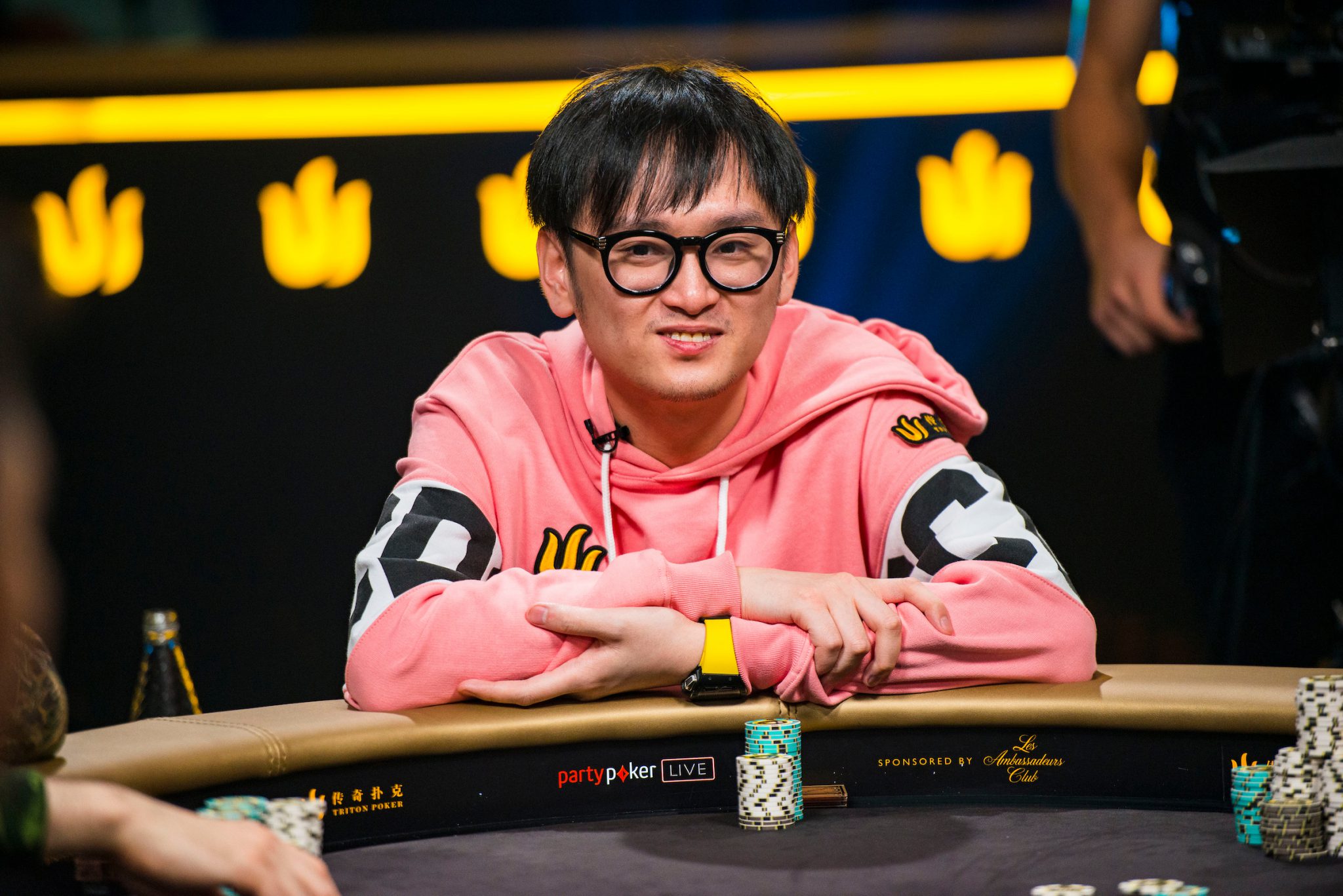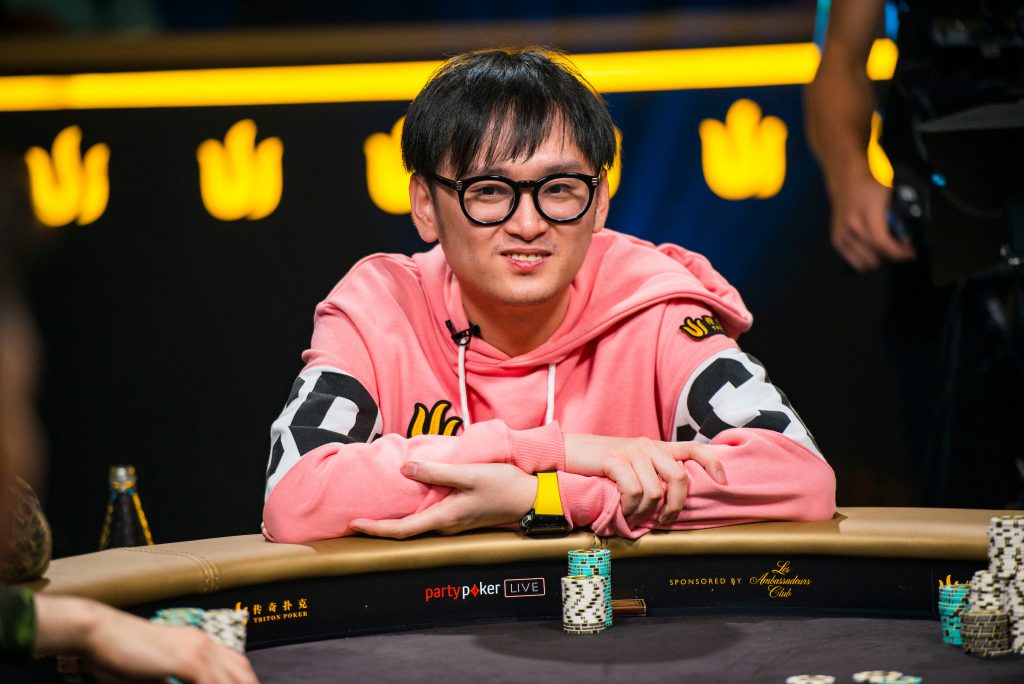 That left Liang with fewer than 40 antes and in real trouble, while putting Yong back on the top of the pile.
Bonomo finished Liang off. They got it in pre-flop, with Bonomo's


very much more than live against Liang's


. The



flop smashed Bonomo in the face, and Liang was drawing dead after the

turn.
Liang, who is becoming something of a fixture in the deep stages of super high roller events, won £1,202,500.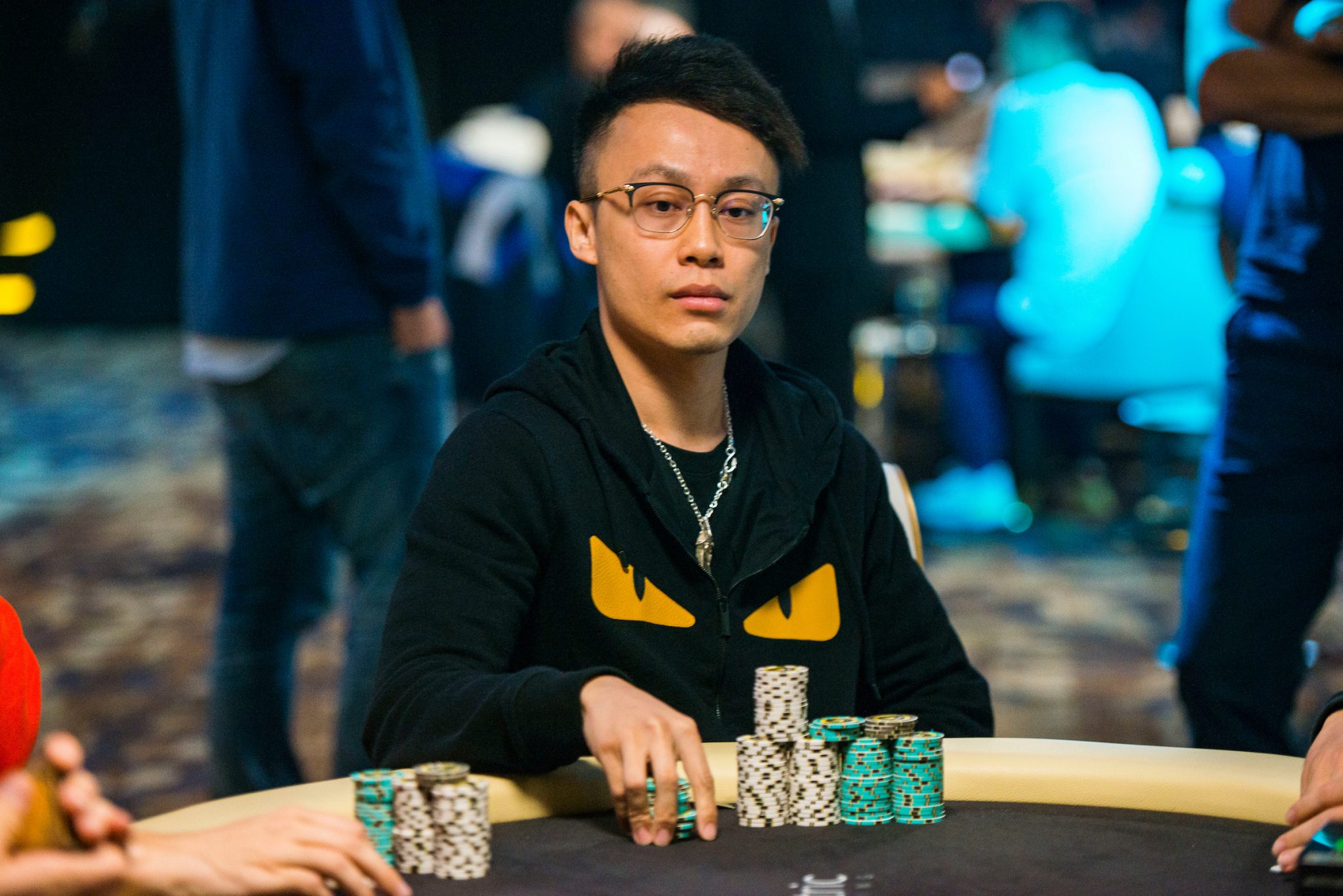 They were all but even as heads up began, with around 105 antes apiece. The best of Asia versus the best of the rest of the world. In many ways it was the perfect representation of the Triton brand, which brings these two factions together for this peerless series of high roller tournaments.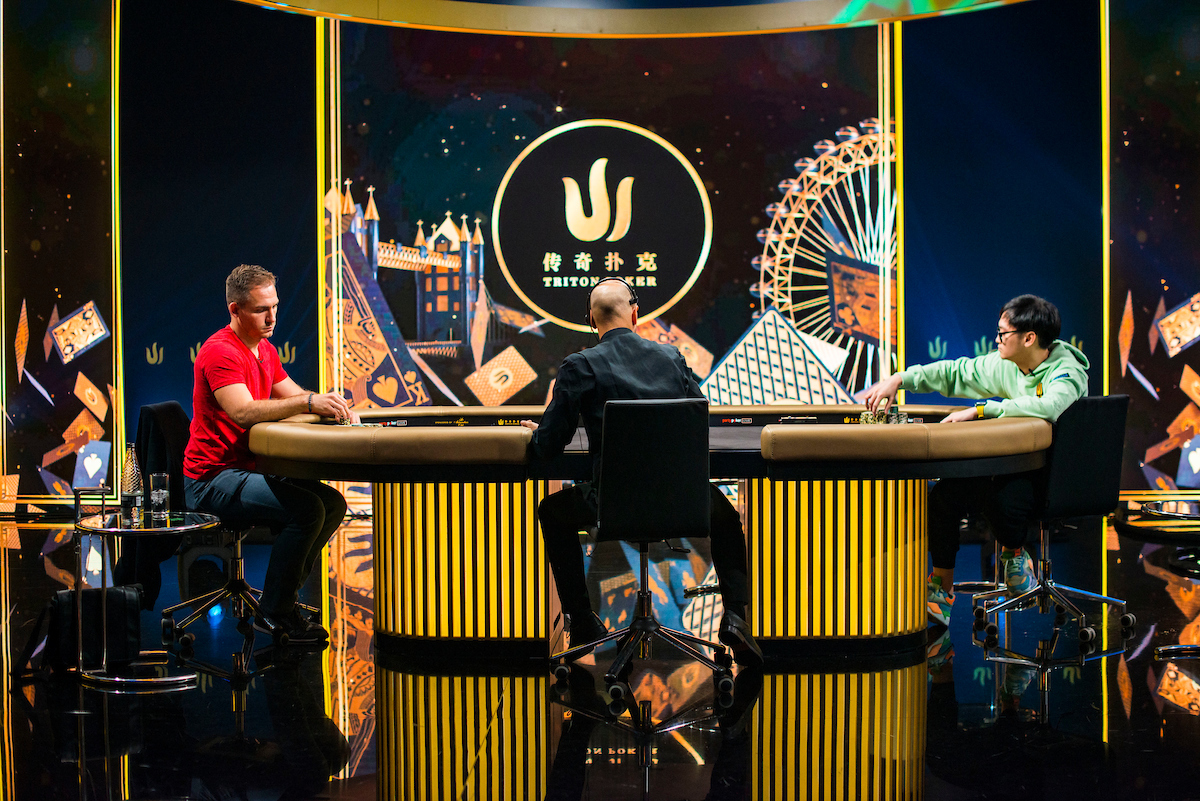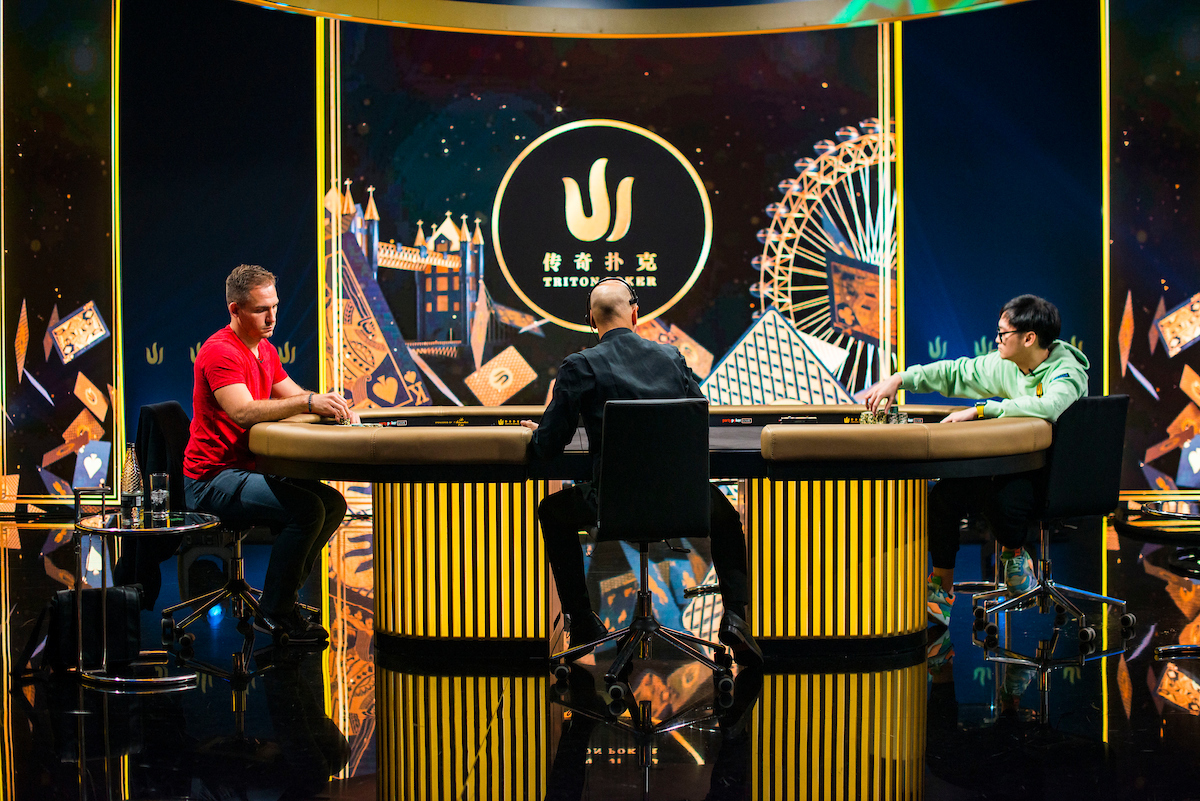 While most of us were settling in for a very long duel, the pair at the table actually started playing some sizeable pots right off the bat. One particularly huge encounter came about with a board of





on the table. Bonomo bet about 4 million at it, a third of his stack. Yong used two time-bank chips before calling with


and Bonomo's


was beaten.The pot gave Yong a near three-to-one chip lead.
But Bonomo chipped back and then doubled himself, setting up the big finale. Kenney was long gone from London, back in the United States and enjoying his new status on top of the world. But for all Bonomo's insistence that's he's not chasing, results like this put him right back in the hunt.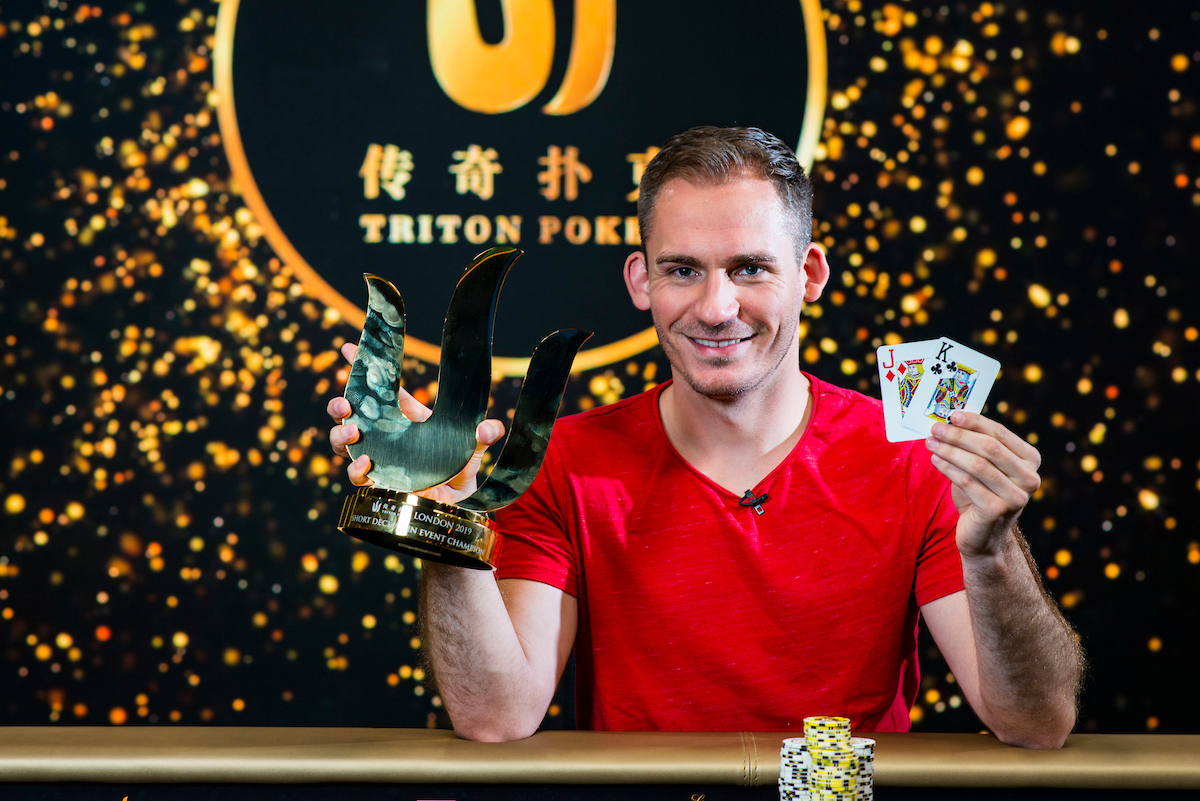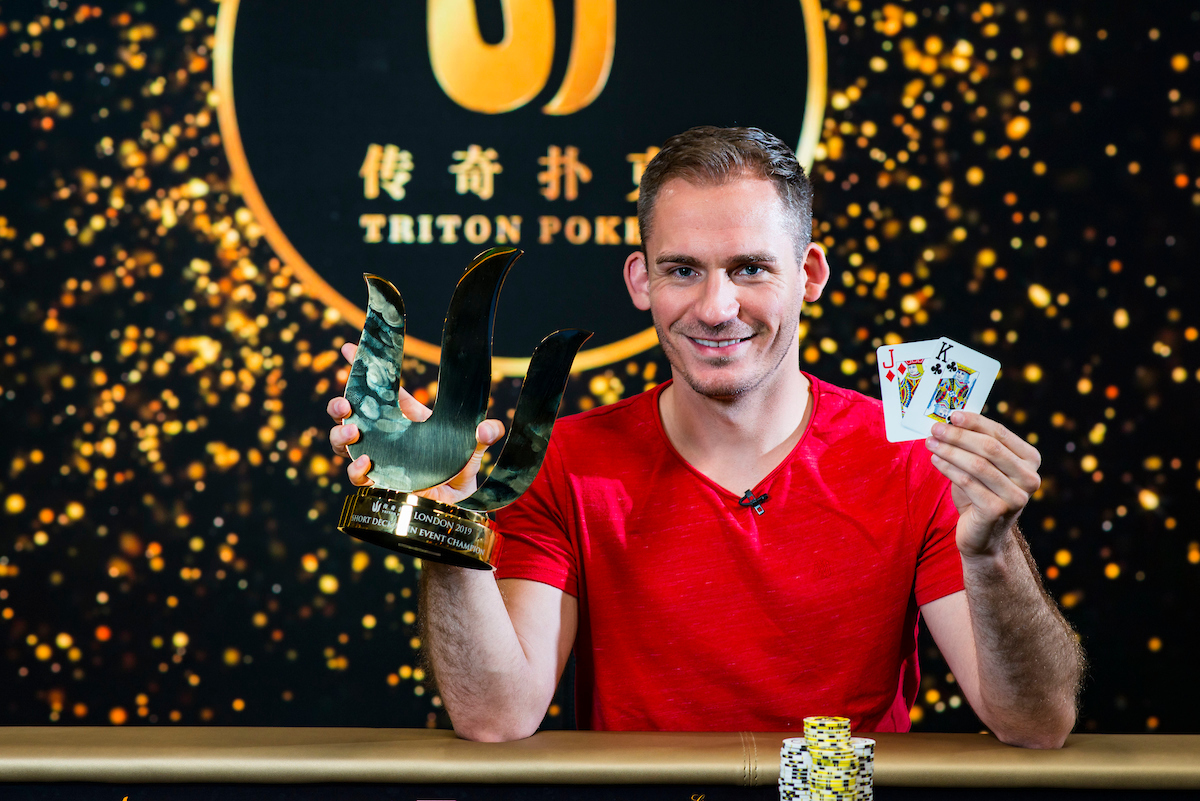 Triton London Short Deck Main Event
Dates: August 6-8, 2019
Buy-in: £100,000
Entries: 108 (inc. 55 re-entries)
Prize pool: £10,370,000
1 – Justin Bonomo, United States, £2,670,000
2 – Wai Kin Yong, Malaysia, £1,835,000
3 – Liang Xu, China, £1,202,500
4 – Paul Phua, Malaysia, £974,500
5 – Rui Cao, France, £783,000
6 – Isaac Haxton, United States, £611,900
7 – Ming Zhong Liu, Macau, £482,200
8 – David Benefield, United States, £368,100
9 – Stephen Chidwick, UK, £269,600
10 – Jason Koon, United States, £217,700
11 – Furkat Rakhimov, Russia, £217,700
12 – Tom Dwan, United States, £191,900
13 – Cary Katz, United States, £191,900
14 – Elton Tsang, Hong Kong, £177,000
15 – Richard Yong, Malaysia, £177,000
ABOUT OUR PARTNERS
Les Ambassadeurs is one of the most prestigious private clubs and casinos in London, with a history dating from the early 19th century. Situated in the heart of London's exclusive Mayfair district, it is formerly the favoured gambling destination of Victorian aristocracy and diplomats and is still one of the most elegant and stylish casino floors in the world.
partypoker LIVE was created in January 2017 as a global poker tour, with the aim of bringing large field, high guarantee tournaments to players all over the world. Within just 12 months the partypoker LIVE tour has grown into the world's largest ever poker tour and is guaranteeing over $70,000,000 in the 2018/2019 season.
Photography by Joe Giron/PokerPhotoArchive