A Triton Series final table featuring Jason Koon, Mikita Badziakouski and Bryn Kenney is truly the moment that three immovable objects meet three irresistible forces and still none can be sure of success. No other trio of players are so commonly referred to as "beasts" (a compliment in this context) and no other trio are as likely to find themselves battling still at the end of a Super High Roller event.
The HKD $1 million Main Event at Triton Montenegro booked all of those superstars for its showdown today, and they duly hogged most of the headlines as a HKD 70.5 million ($8.98 million) prize pool was carved between them and six others.
With so many viable candidates for victory (none of the other six are slouches either) it perhaps came down to the controllers of poker karma to point to Kenney as the champion. Badziakouski won two Main Events last season, Koon crushed the short deck both here and in Jeju. And today it was Kenney's turn, runner up in South Korea in March, to pick up the major title, only a matter of three days since he won his first Triton tournament in the same room at the Maestral Resort, Budva.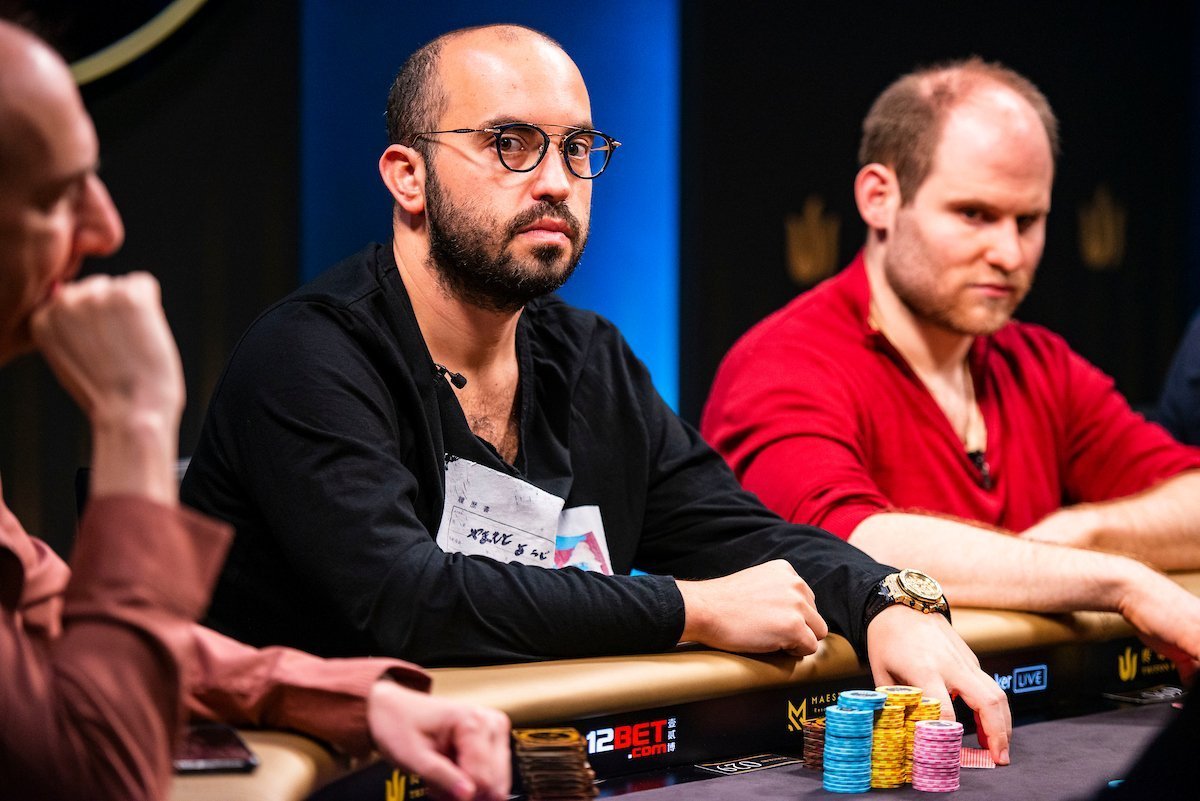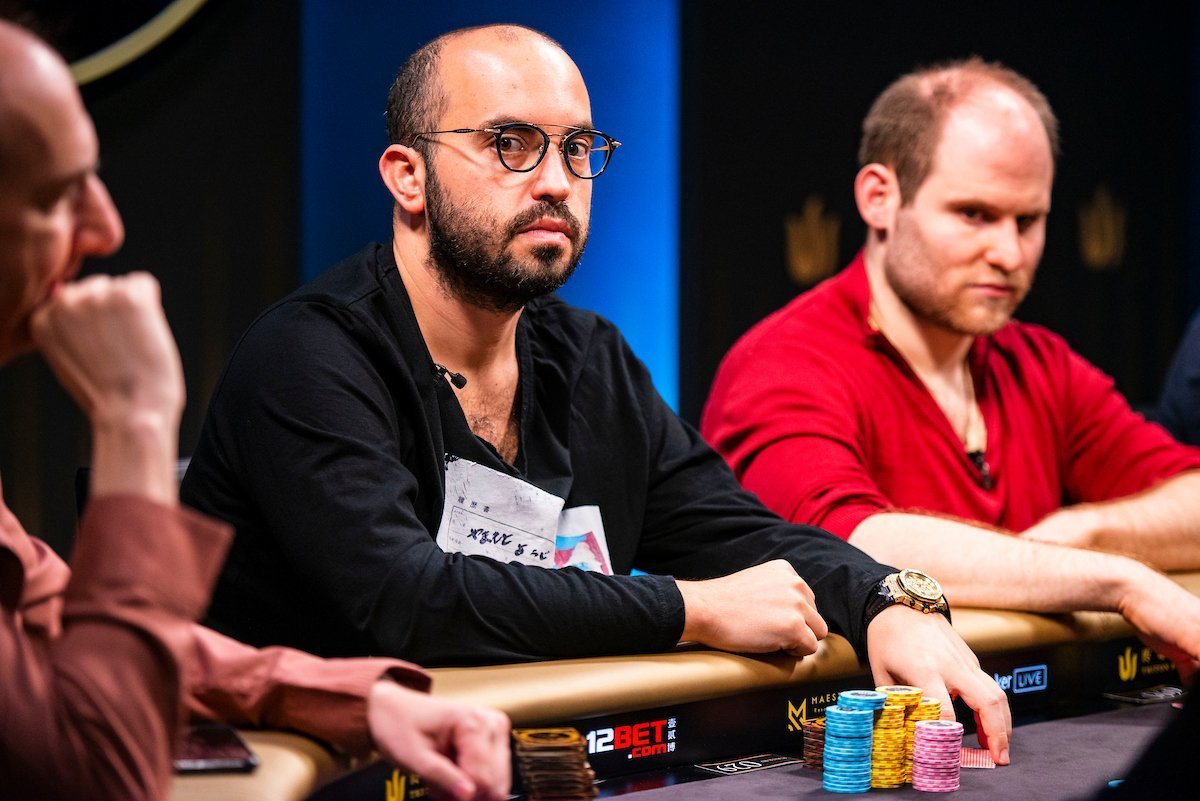 "Very good," Kenney said when asked how he was feeling at the end of his latest success. "I mean, tired, but really strong. I just really was in the zone, played very well, crushed the table, had a few things go my way, it's always the best."
He admitted that his session here in Montenegro had taken it out of him and that he was looking forward now to winding down. "I'm just going to chill, relax, let my brain relax," Kenney said. "It's now five days in a row thinking at a high level, so I need a few days to get back to normal."
Kenney's latest triumph was worth HKD 21.3 million ($2.7 million approx), and actually came after both Koon and Badziakouski had long departed for pastures new. Koon never really managed to challenge today, whereas Badziakouski was crushed by Kenney and lost a tournament-defining flip to bust in fourth. Kenney was left to do battle heads-up with Danny Tang, and ended up taking all the plaudits for yet another uncompromising display.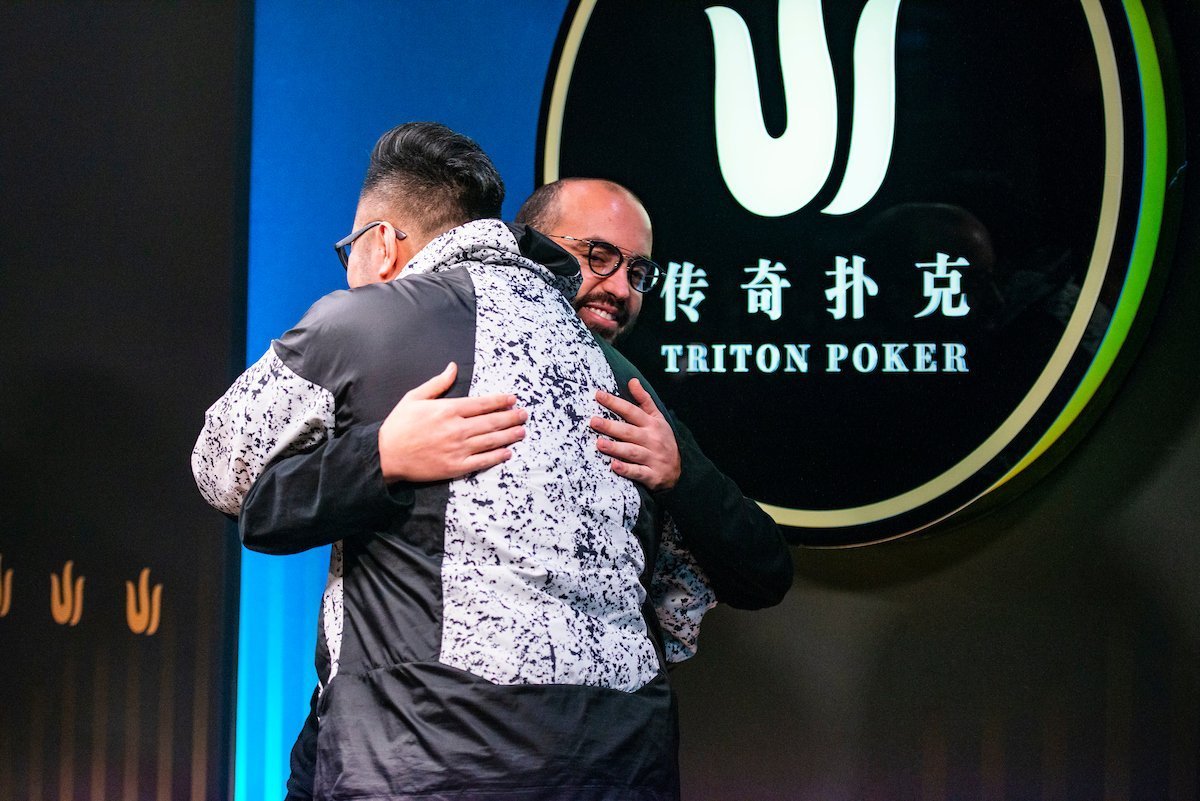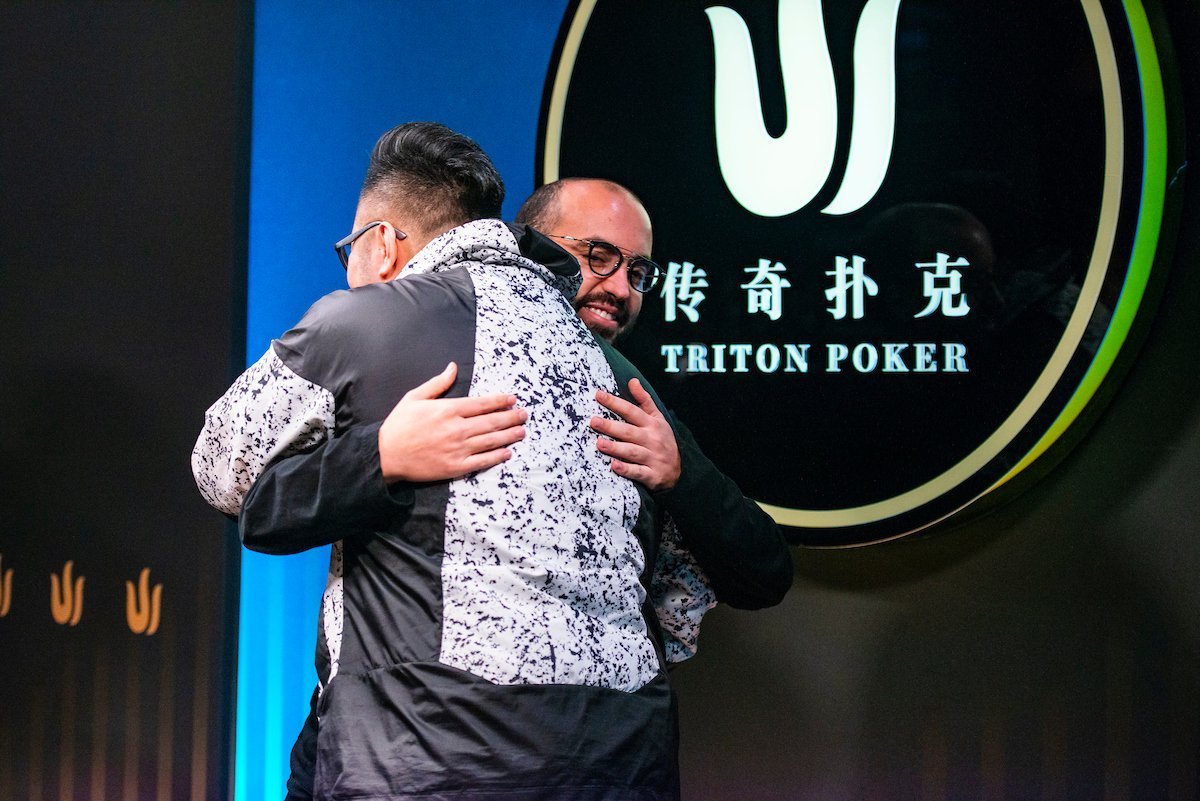 Kenney never put so much as a toe out of line, while finding angles of attack that so many others would miss. "He has the nature and the nurture," said Joe Stapleton on the live stream commentary.
Play resumed at noon today, only about 12 hours after an extended day two session concluded. The additional couple of hours of play last night, during which no one was eliminated, meant only that the stacks shallowed out coming into today's final straight. Erik Seidel's eight big blind stack was under most pressure, but Paul Phua (10 BBs), Sam Greenwood (14 BBs), Koon (18 BBs) and even Matthias Eibinger (32 BBs) can't have felt comfortable.
"It's a long shot," Koon admitted in a pre-game interview when asked of his chances for victory.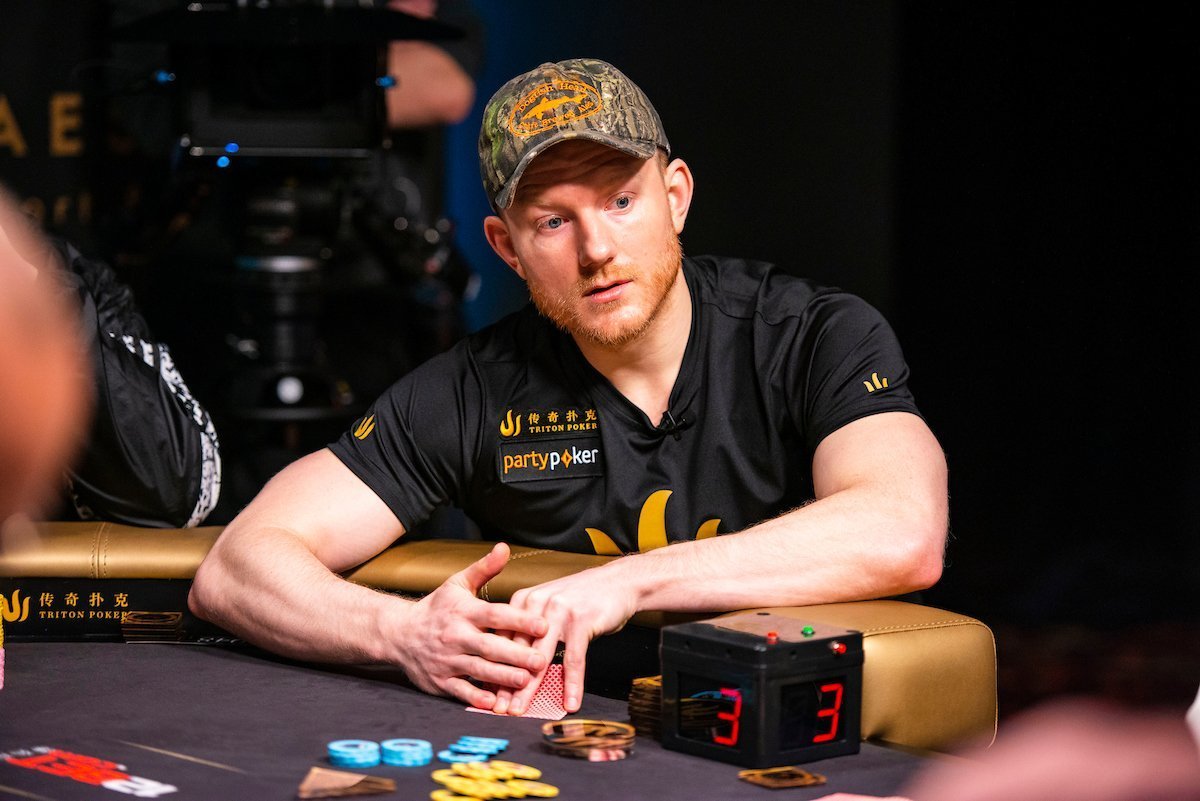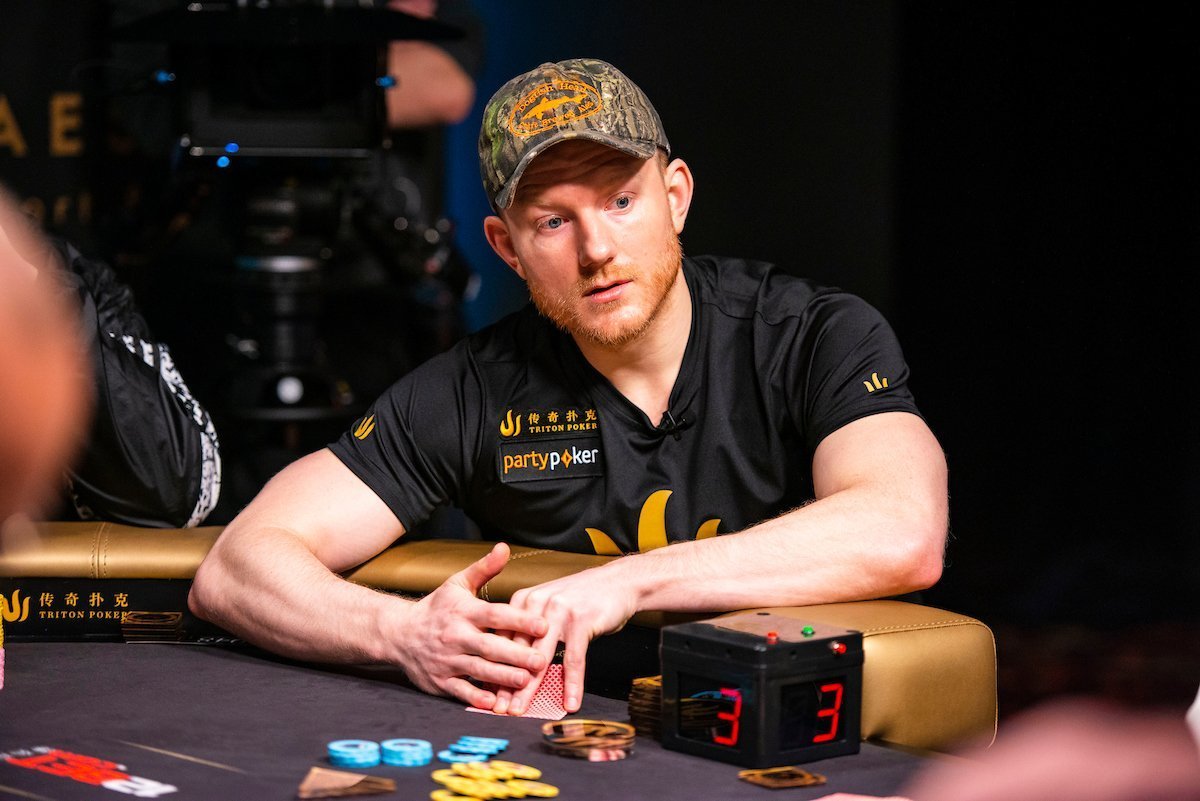 The Triton Ambassador's odds slimmed even further during the very first pot of the final table. Phua, the Triton co-founder, pushed all-in under the gun with


and Koon looked him up with


. Fours are supposedly unlucky around the gaming tables of Asia, but on this time they gave Phua a lifeline. The board made Phua a straight, doubled him up, and cut Koon to the quick.
When Seidel doubled on the very next hand, with


beating Eibinger's


, Koon was now bottom of the pack. Eibinger was also now vulnerable, and the next meaningful skirmish accounted for both of them.
Koon shoved his button, for five big blinds, with


. Badziakouski, with a comfortable chip lead, found


in the small blind and shoved to isolate, but Eibinger found


in the big blind.
"It's tricky because ace-queen here is usually the best hand against both opponents," Randy Lew said in the commentary booth. Eibinger used a couple of time-bank chips before agreeing with that assessment. He called off.
It initially seemed to be precisely the right decision as a queen appeared on the flop. But an eight came on the turn to make Badziakouski a set and send two sharks out in one fell swoop. "Having a flip against Mikita is never a good feeling," Eibinger chuckled afterwards. "Even though the queen on the flop was good, it wasn't over, as we have all observed. I had high hopes going into the day, but sometimes it goes quick."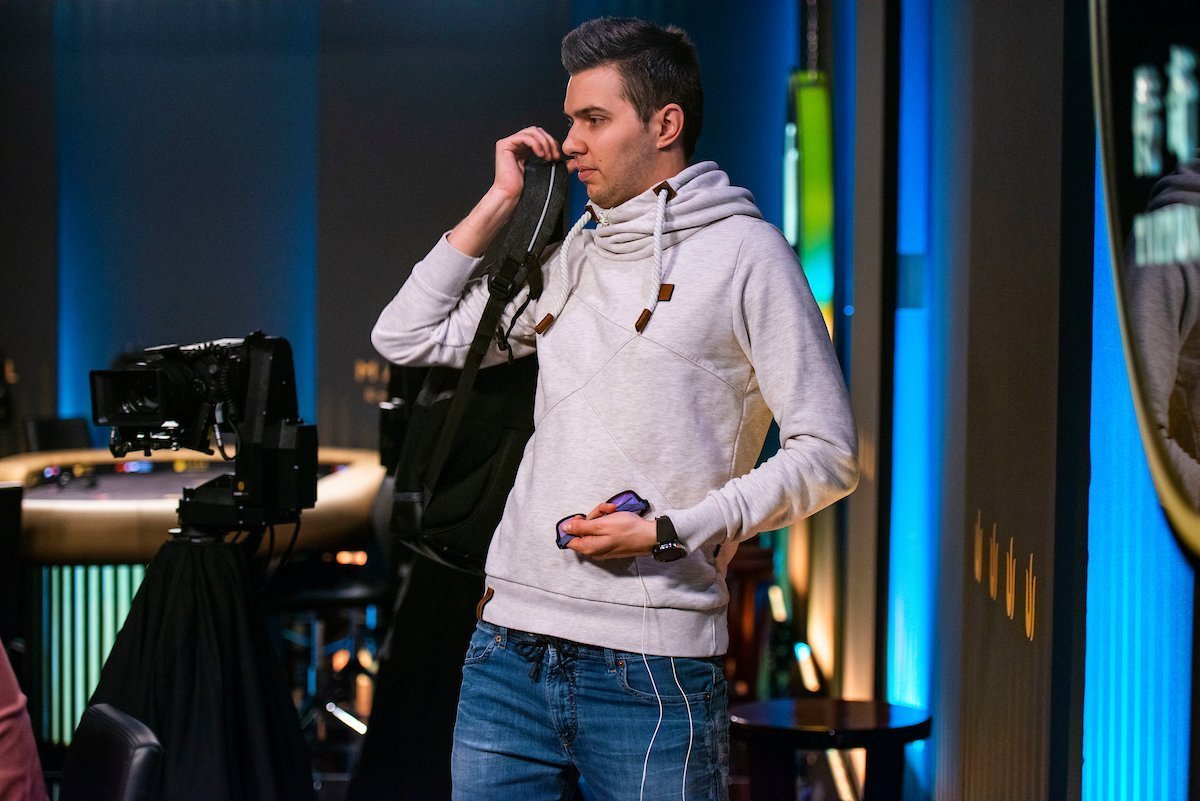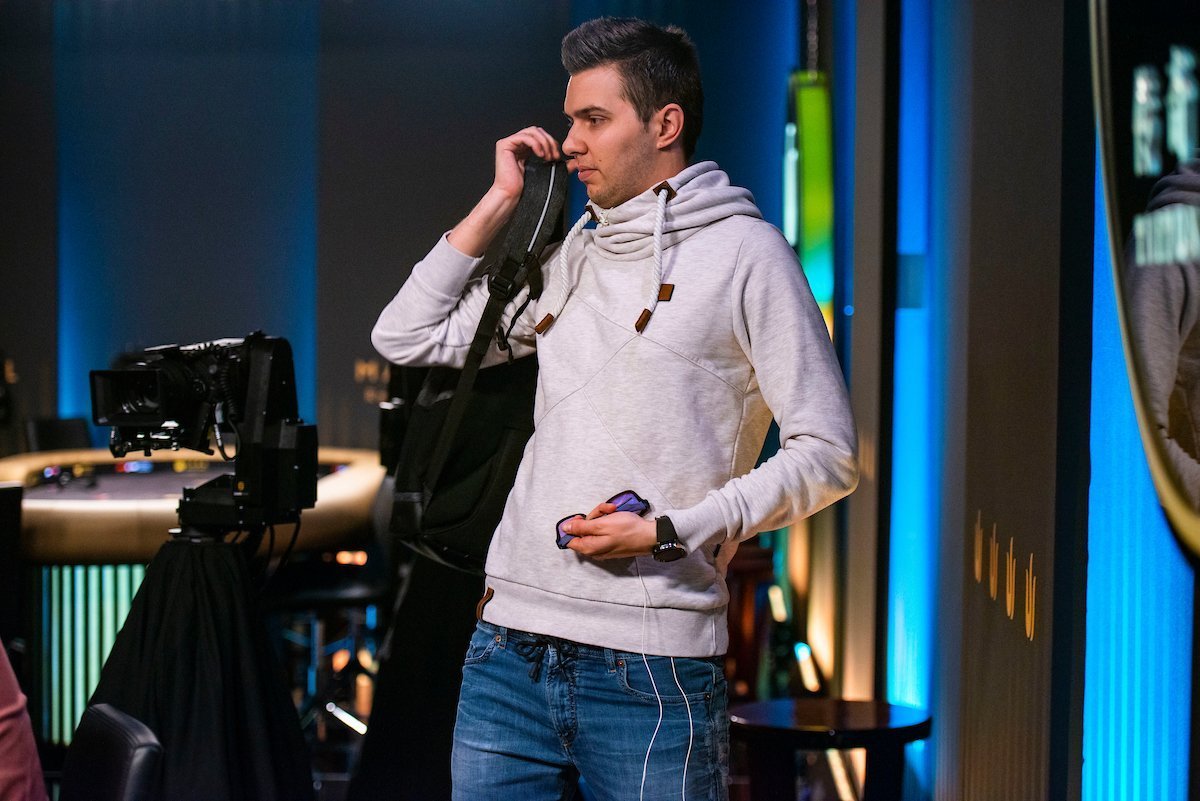 Koon added of Badziakouski: "He's a beast. This might be number three for him."
At that point, title No 3 was far from assured, but knockout No 3 followed very quickly. This time, it was Seidel who had the misfortune of tangling with Badziakouski, pushing all-in from the small blind with


after a button open. Badziakouski called with


and although Seidel flopped a queen, Badziakouski turned a diamond flush and Seidel's race was run.
Having laddered up two spots, Seidel can't have been too disappointed with the way things panned out. He took HKD 3.46 million ($440,814).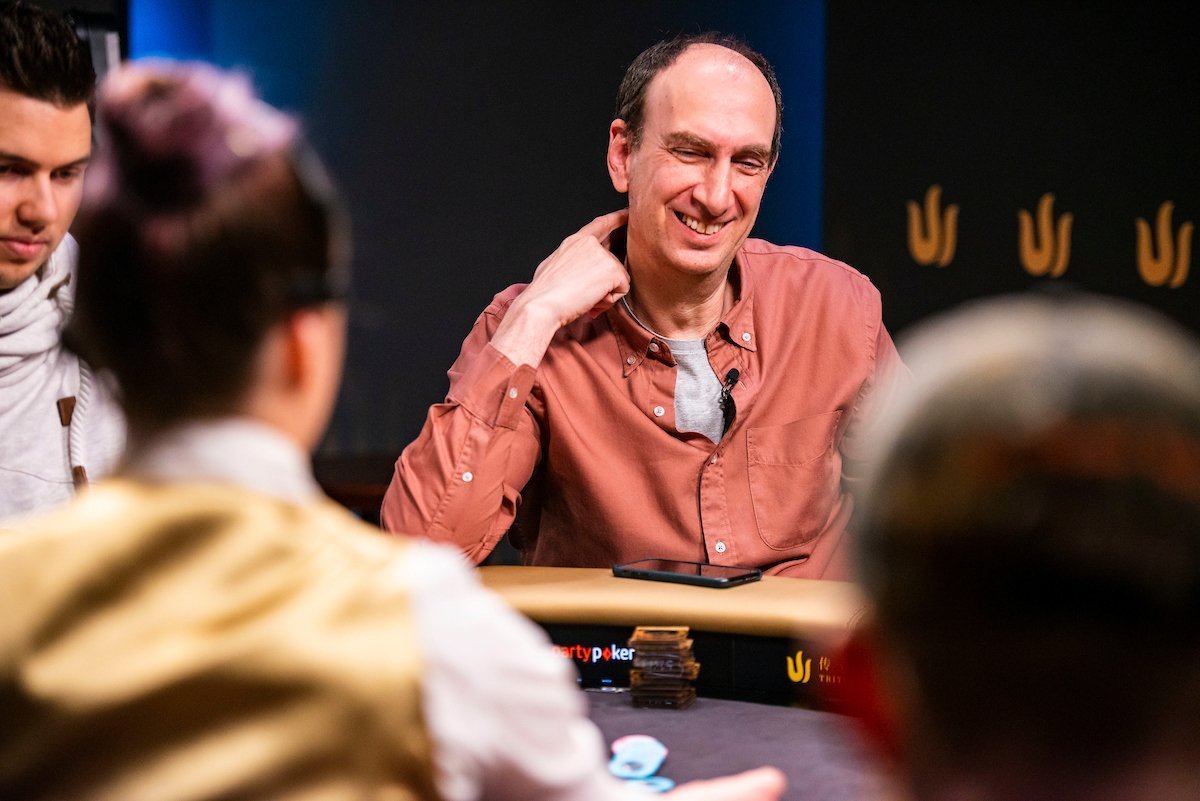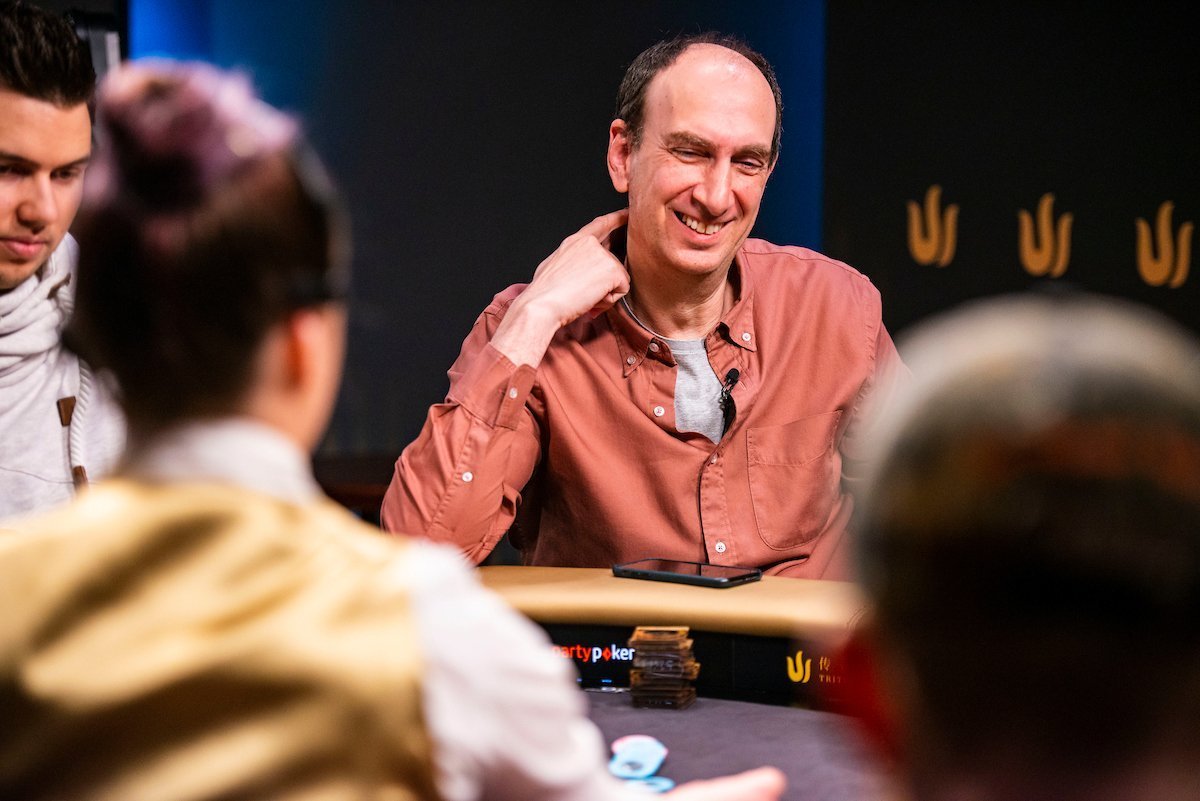 With Seidel on the rail, Phua was now the most senior player at the table, but he has the gamble of someone many decades younger. He doubled up with


against Badziakouski's


, hitting a queen, and then almost immediately shoved again with


. He got no callers.
There was time for someone else to quickly double-up — Greenwood hitting with


to beat Kenney's


, but then it was back to Phua and another double. Phua had 1.11 million and three-bet pushed with


. Peter Jetten snapped behind with


, and Phua, who flopped a flush draw, rivered the case ace. (Greenwood had folded one.) "Aaaacccccceeeee!" a delighted Phua said.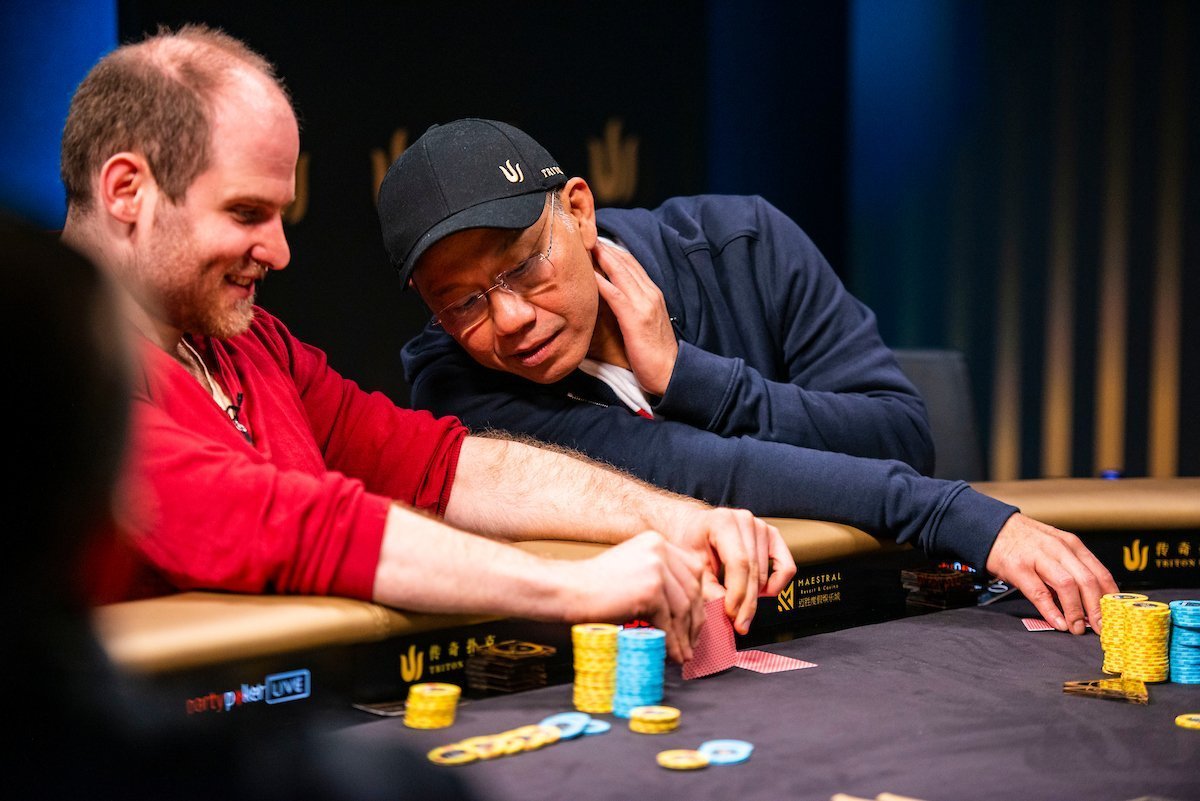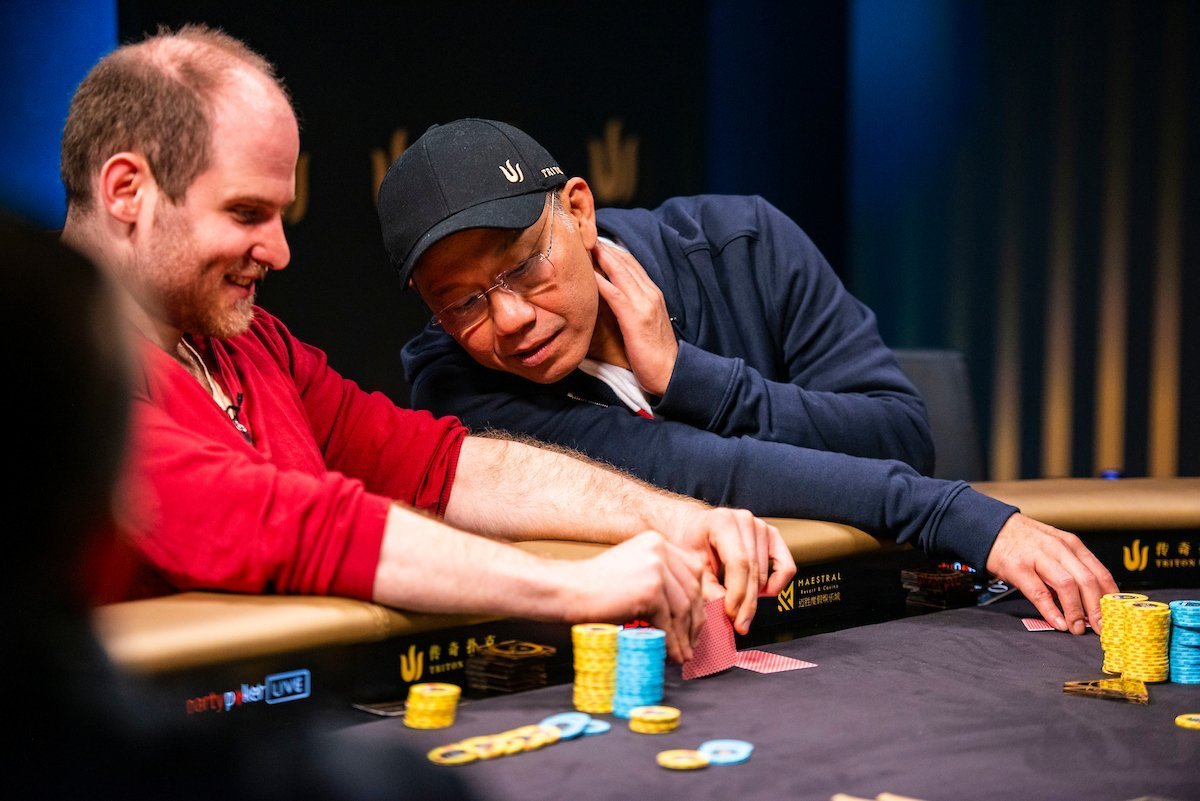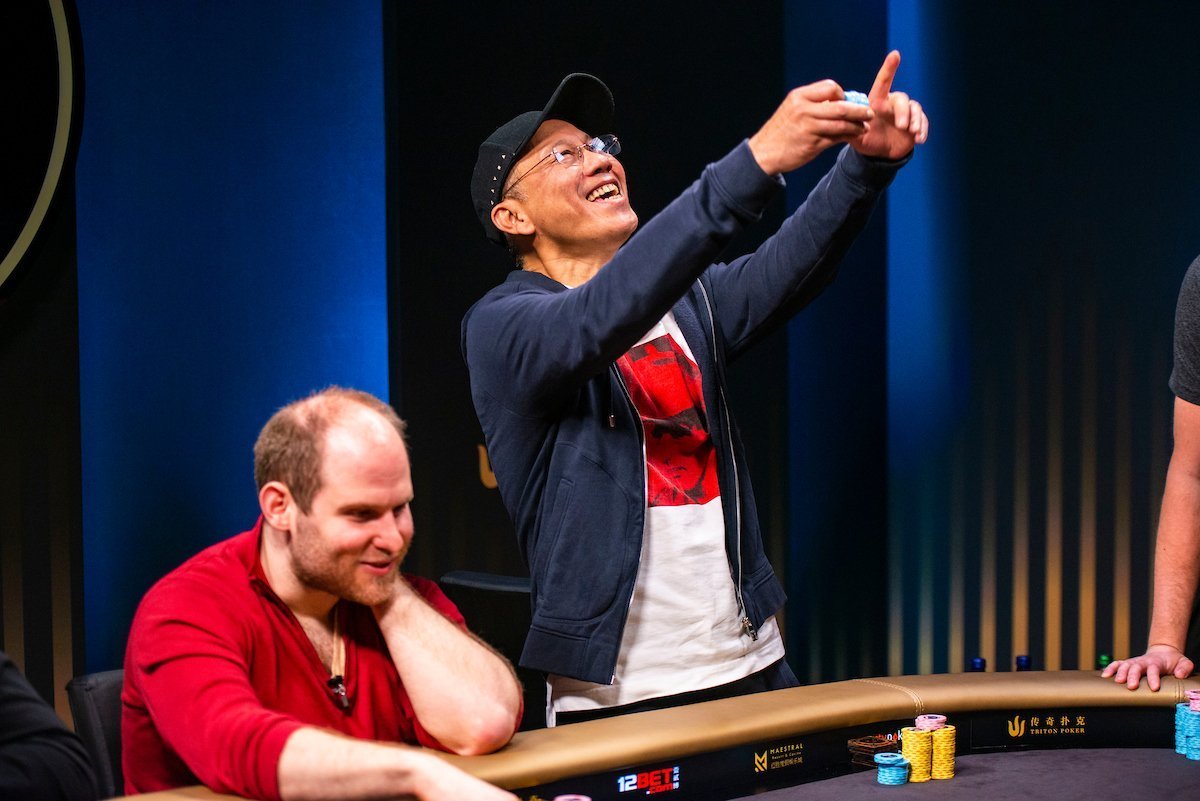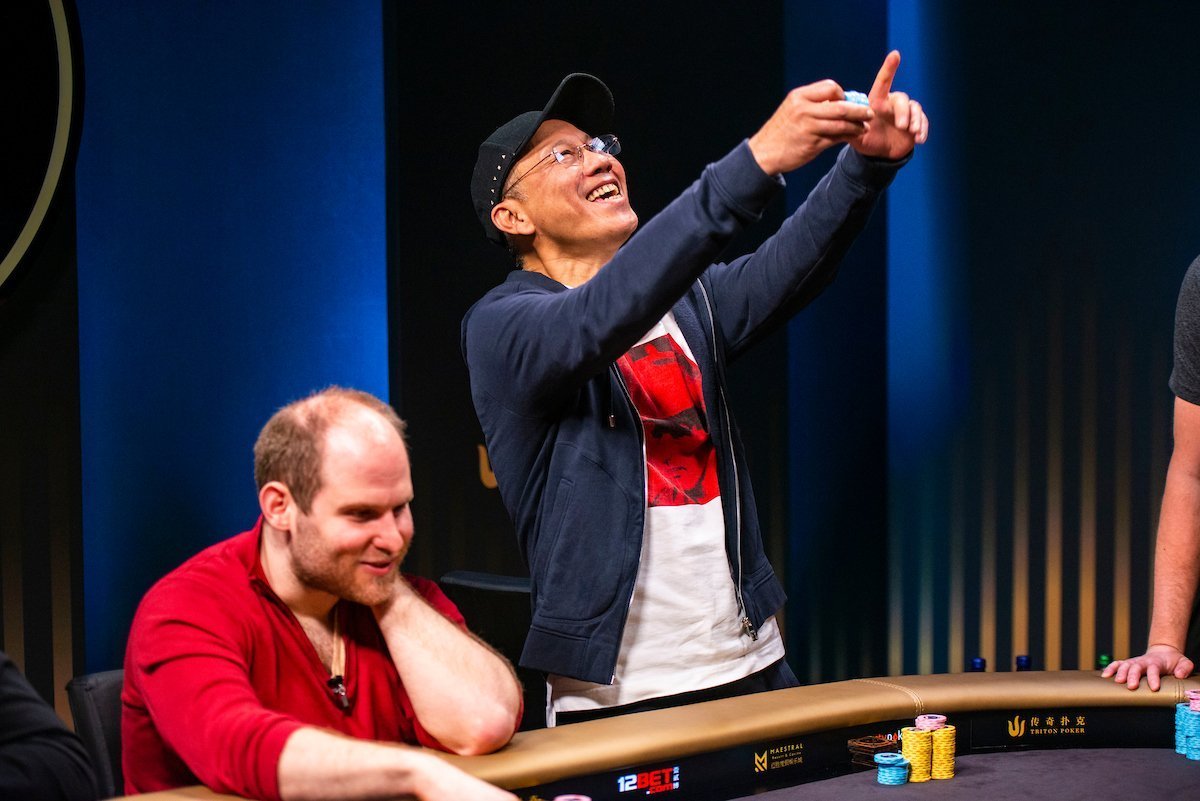 To this point, it had been nothing but plain sailing for Badziakouski, but it's only ever a matter of time until Kenney comes to any party. He started his ominous rise through the ranks when he flopped two pair after raising under the gun holding


. Badziakouski defended his big blind and flopped a straight draw, but he didn't get there and yielded the lead to Kenney.
With six hanging around for the best part of three levels, the tournament really shallowed out event more. They pushed chips here and there — Badziakouski lost some more to Kenney; Jetten doubled back through Phua — and it seemed clear that the next elimination might bring a few of them in quick succession.
With the short deck main event starting in the same room, Phua knew that he would still be able to find action even if his full deck participation ended. He was therefore able to laugh without a care in the world when he fell headlong into a trap laid by Kenney.
Kenney limped the button with pocket queens, and Phua checked his big blind with


. Kenney flopped top set and Phua shoved with his middle pair. Kenney called and Phua was done. He took his HKD 4.4 million ($572,000) straight over to the other tournament.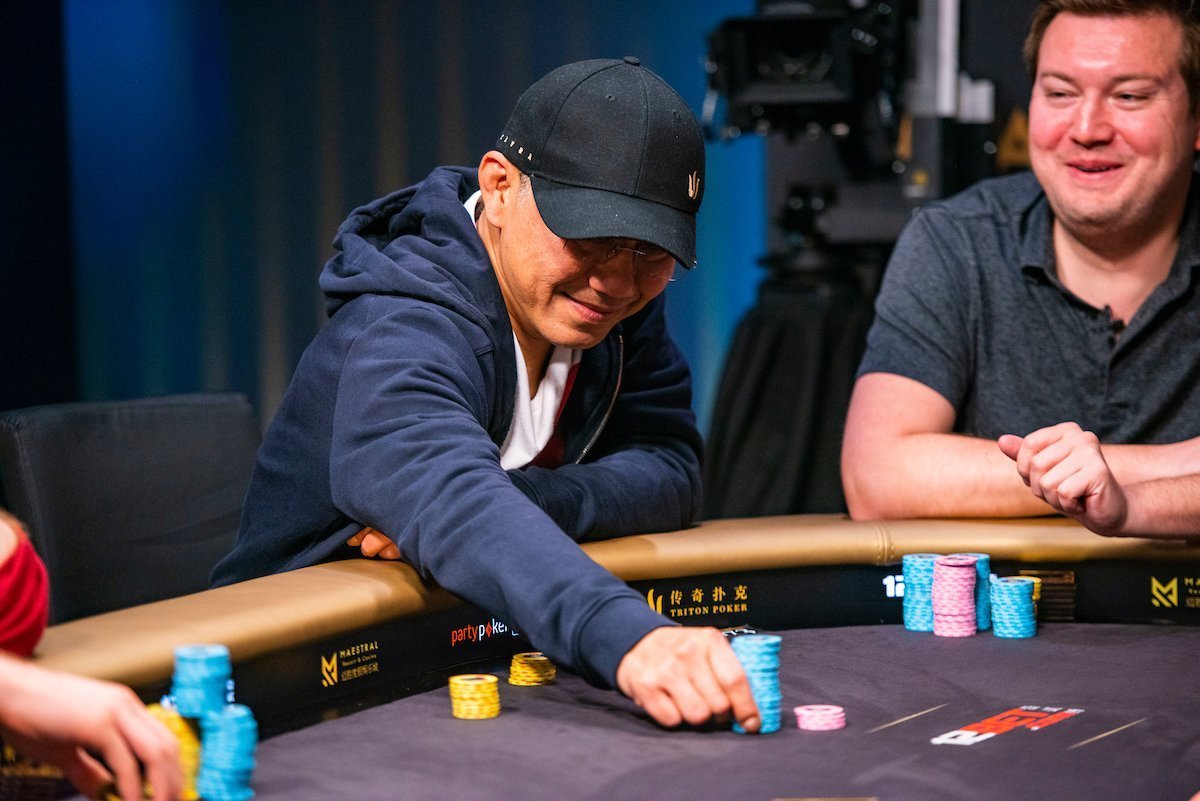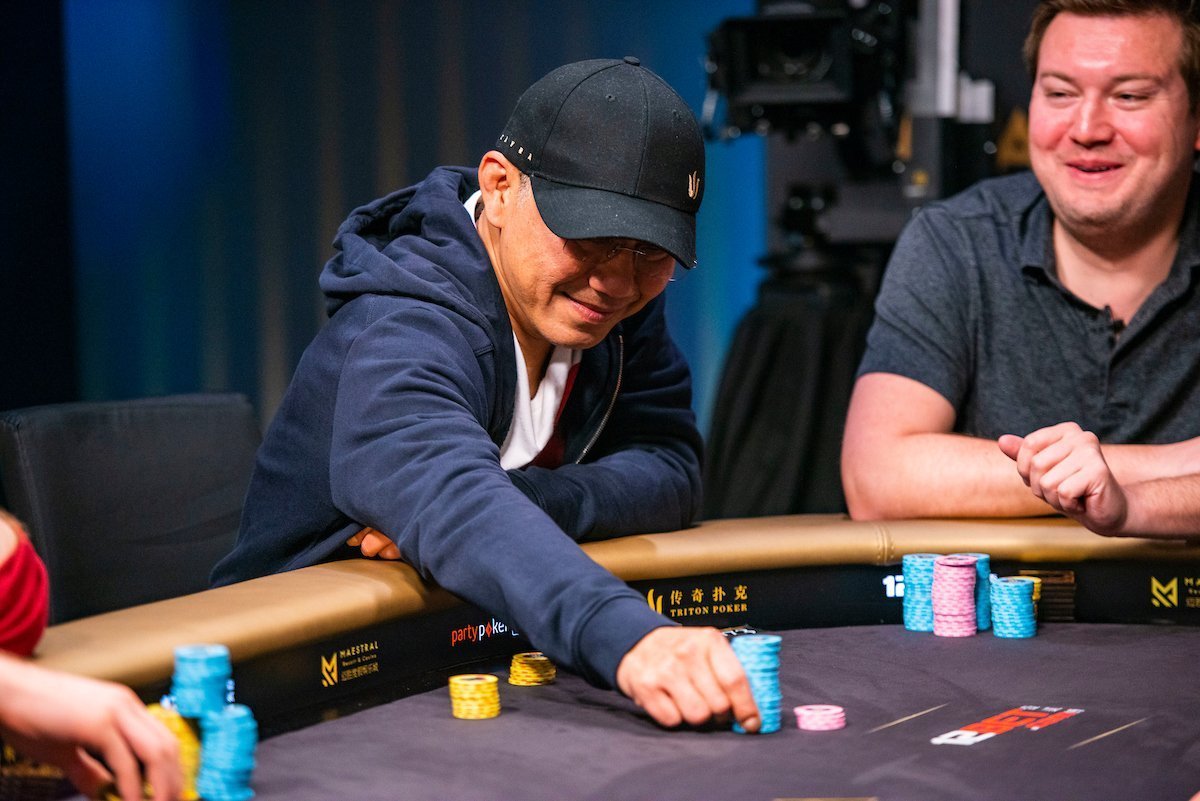 Greenwood was next out, but the hand that sent him home was a good deal more complicated. Hopefully we'll get this one dissected properly in due course, because it was "next level poker", according to Lew in the commentary box.
It started with Greenwood in the cutoff with a 11 big blind stack. He limped with


, which immediately had the commentators purring. Danny Tang had


in the small blind, and he called, with Badziakouski then checking his option behind, sitting with


and a 14 BB stack.
The flop was a super-interesting



. Both Tang and Badziakouski had flopped top pair, and checked. But then Greenwood bet 120,000, the minimum. Tang called and Badziakouski made it even more interesting when he clicked it back, a check-raise.
Greenwood then used up two time-bank chips before moving all-in, representing one hand only: pocket aces. Tang was a believer and folded. Badziakouski also thought Greenwood was on aces — he said as much — but considered himself to be pot committed. Badziakouski called, saw the hand, and said: "Ohh, nice."
Greenwood whiffed turn and river and went out in fifth, winning HKD 5.65 million ($734,500), but he went out in one of the "coolest, weirdest hands", according to commentator David Tuchman.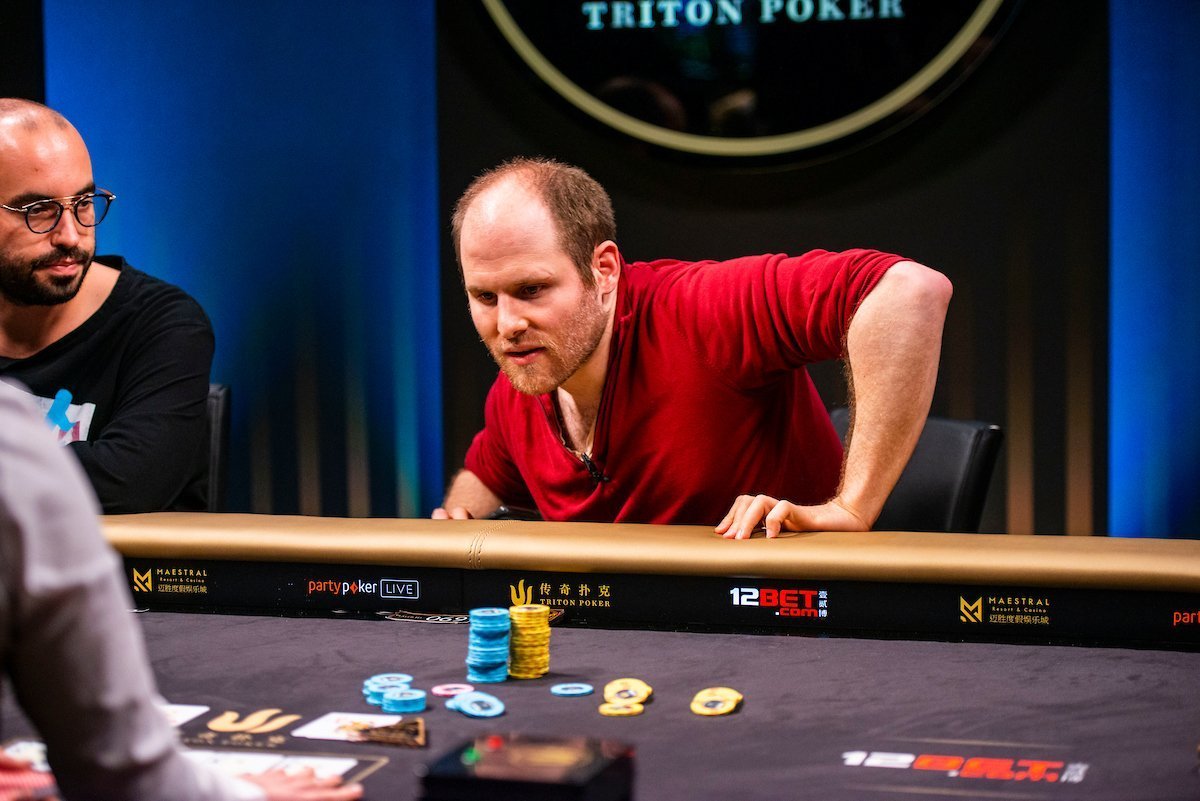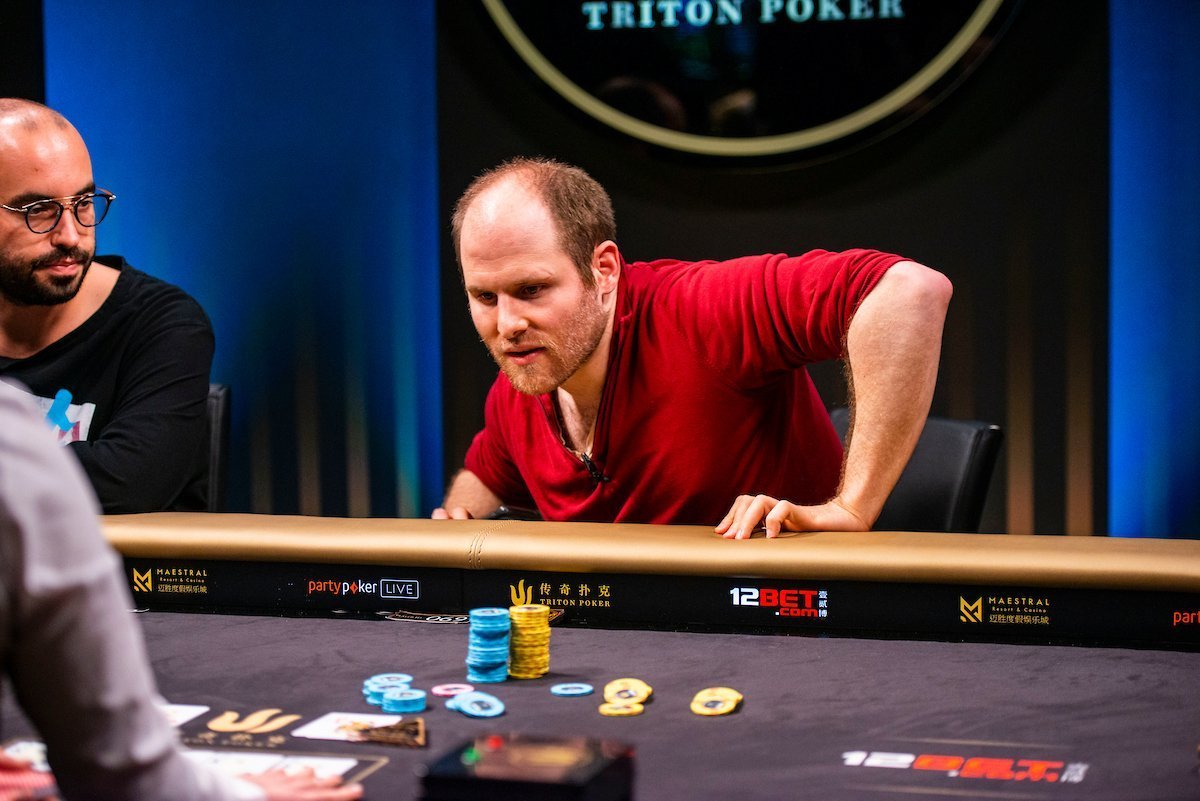 The prepared script now dictated that Tang and Jetten hit the rail, leaving the big stacked Badziakouski and Kenney to battle to the death. But poker rarely follows what has been pre-ordained. Instead the dominant pair did their jousting in a blind-on-blind encounter with both players probably thinking the other was simply trying to flex his muscles.
As it was, Badziakouski had


and Kenney had


, and short-stacked Tang and Jetten looked on with nothing but glee as they got it all in. Badziakouski couldn't hit and Kenney smashed him out. The three-peat hopes were ended as Badziakouski took HKD 7,260,000 ($925,011).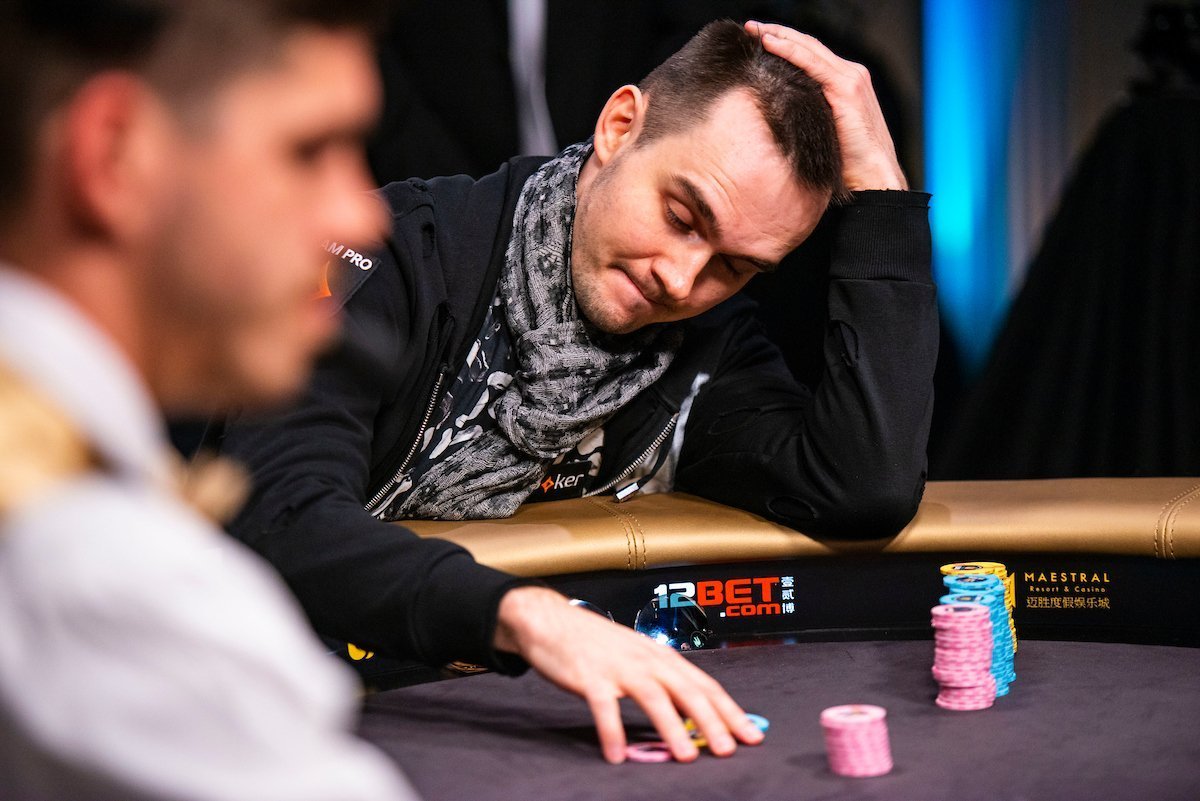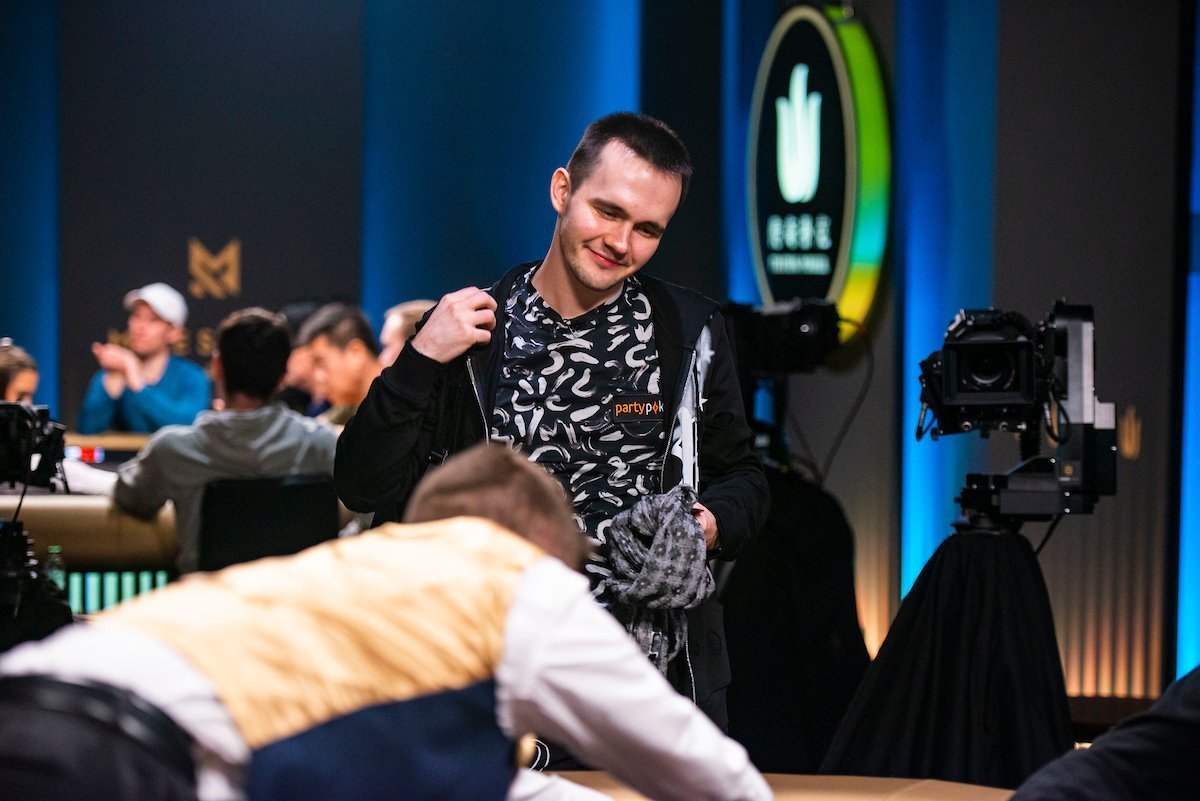 Kenney's three-handed chip-lead was enormous. He had 94 big blinds, while Tang had 17 and Jetten six. Kenney simply open-pushed every opportunity, and the other two had to fold. Jetten once found pocket sevens and doubled up, but was still the tiny stack. he found pocket eights and doubled again, but was still tiny. Similarly Tang managed to chop one when he and Kenney had rag aces.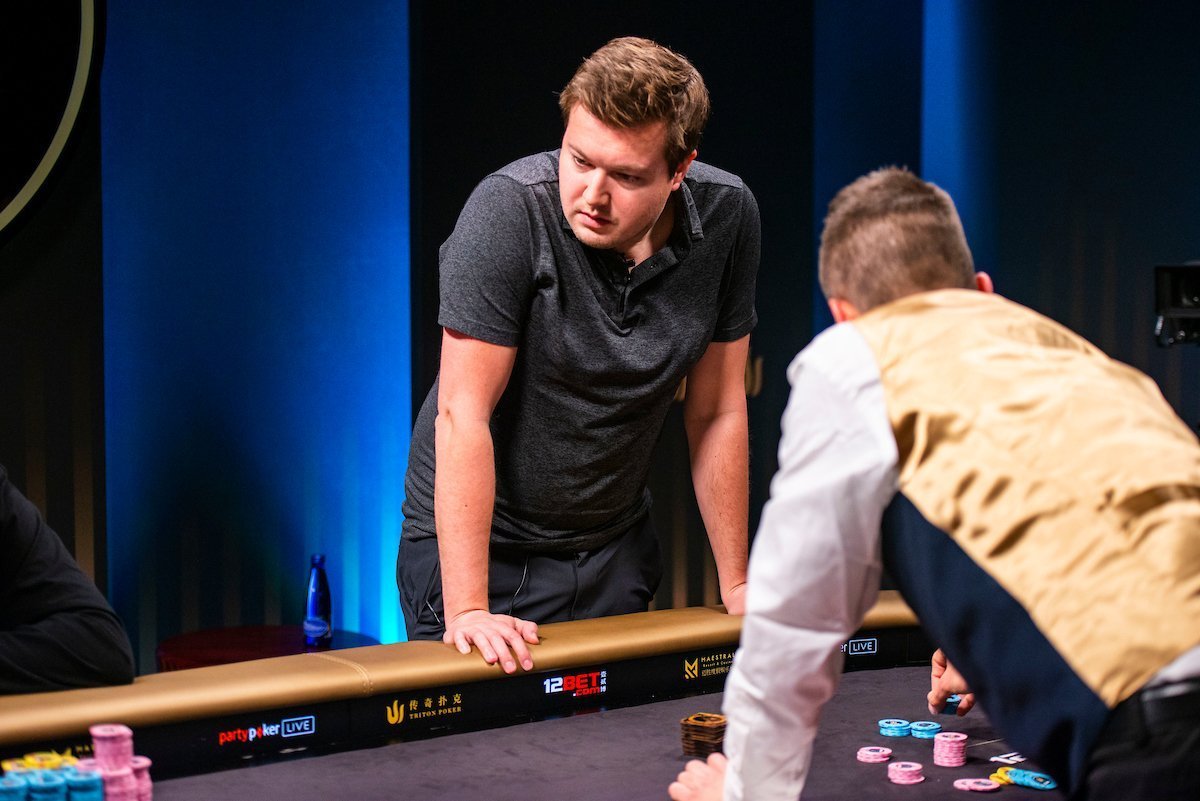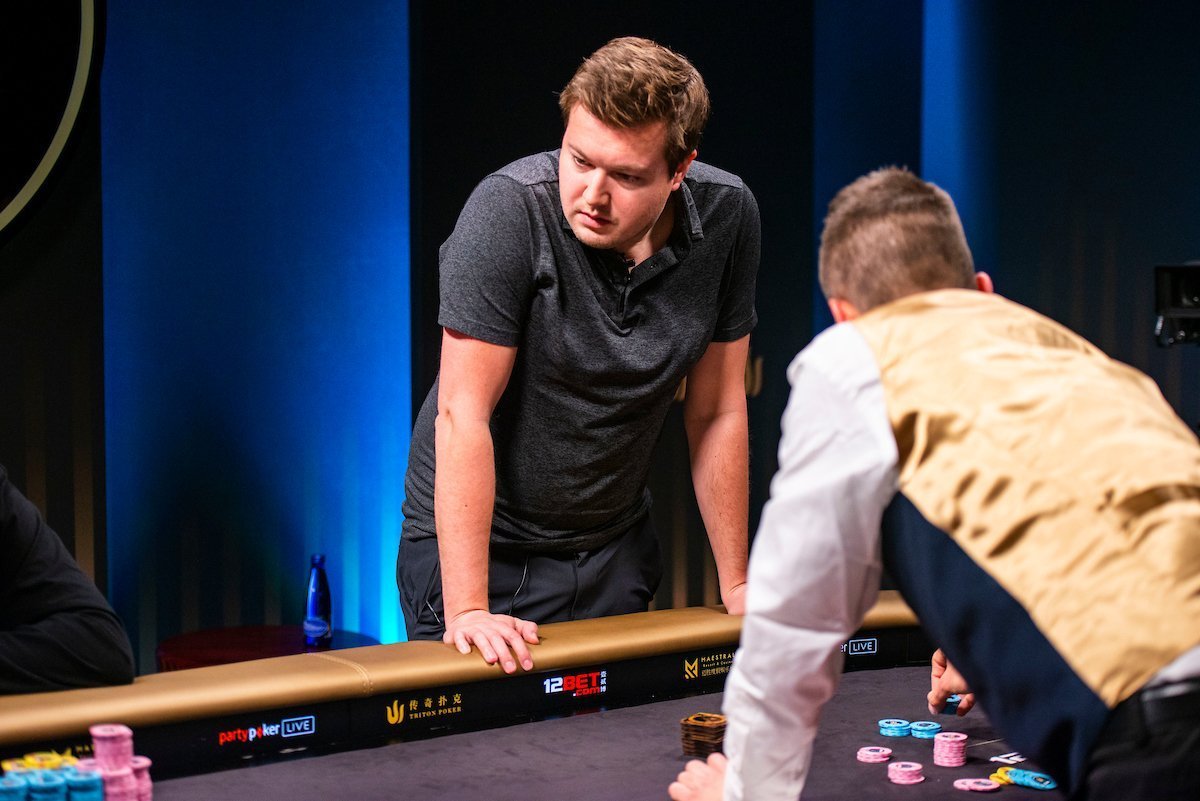 But Jetten's event eventually ended in third when his


lost to Kenney's


. And though Tang turned in a determined heads-up performance against the odds, he couldn't overcome an 87-to-seven chip disadvantage.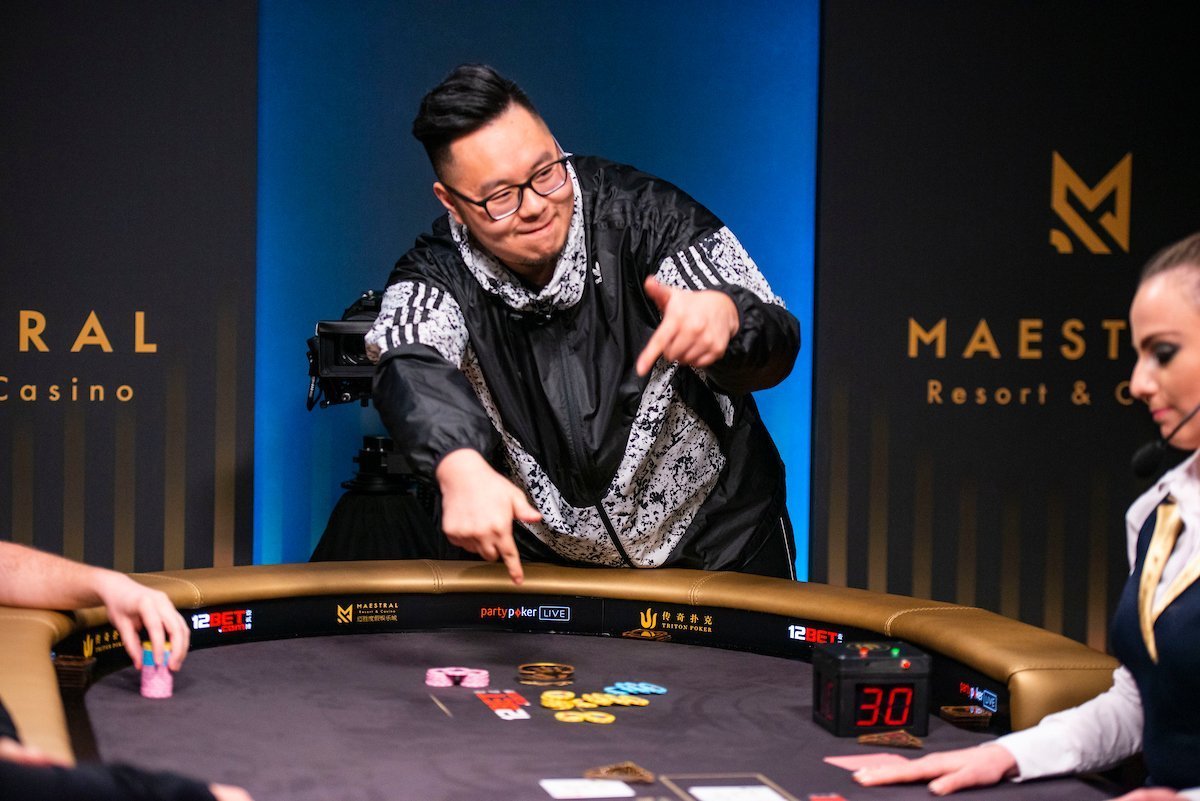 He survived perhaps longer than many would have expected, but then lost when Kenney's


turned a straight. This was Tang's first HKD 1m buy-in event, and he was outstanding too, taking HKD 14,100,000 ($1,796,509) for his efforts.
But there's no shame in losing to Bryn Kenney. If you haven't done it yet, you just haven't been playing long enough.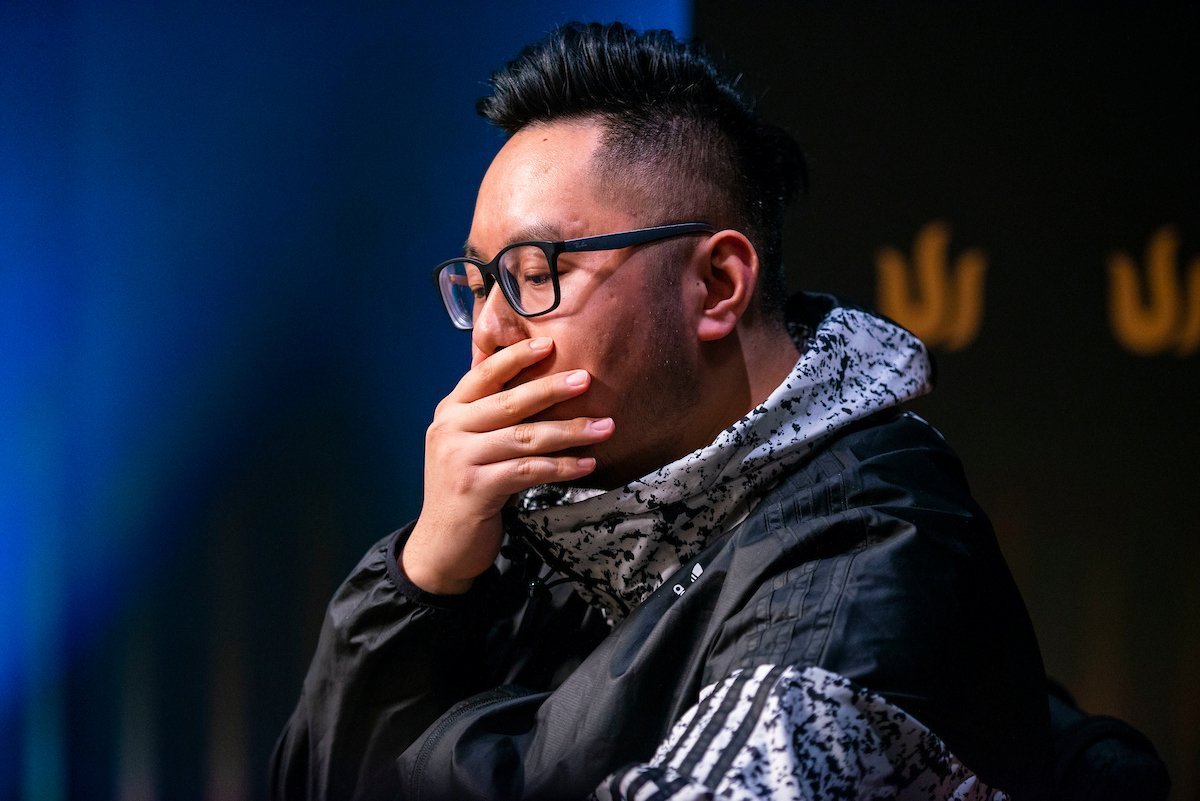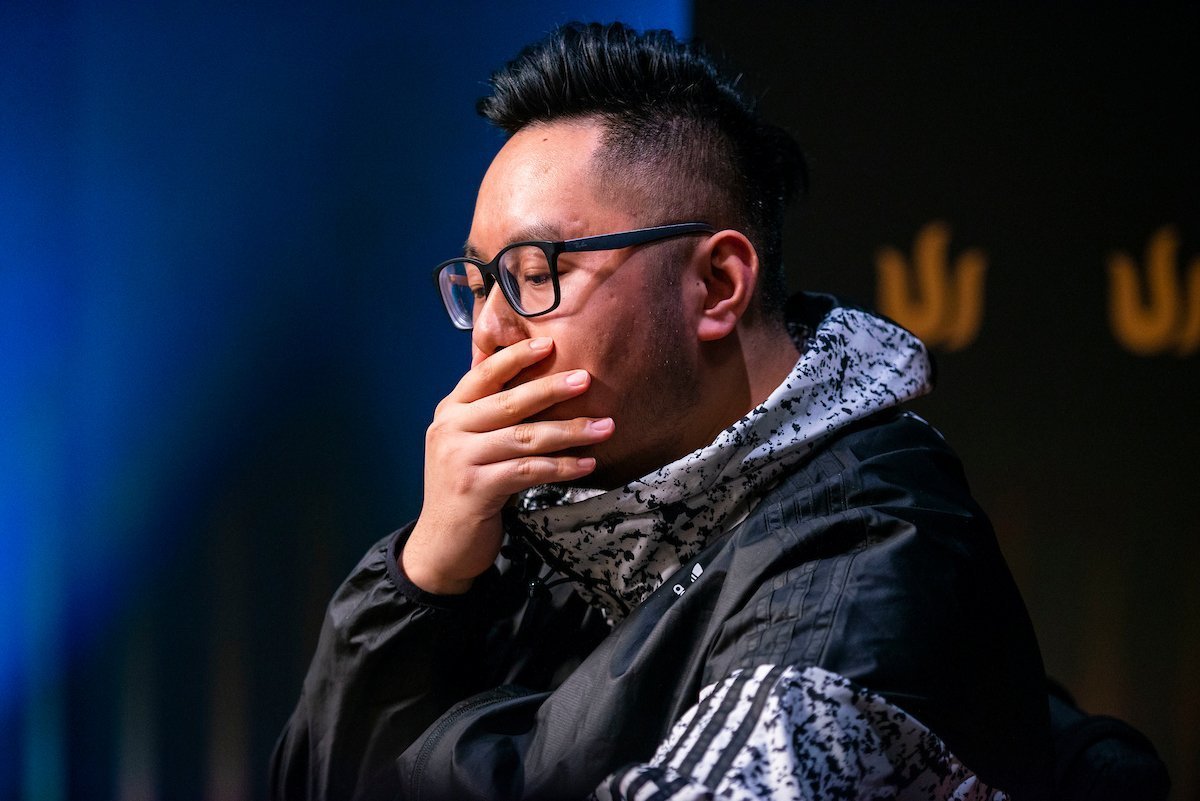 Photography by Joe Giron/www.pokerphotoarchive.com
Triton Montenegro Main Event
Dates: May 7-9, 2019
Buy-in: HKD 1 million ($127,000 approx)
Entries: 75 (inc. 31 re-entries)
Prize pool: HKD 70.5 million ($8.98 million)
1 – Bryn Kenney, USA, HKD 21,300,000 ($2,713,876)
2 – Danny Tang, Hong Kong, HKD 14,100,000 ($1,796,509)
3 – Peter Jetten, Canada, HKD 9,600,000 ($1,223,155)
4 – Mikita Badziakouski, Belarus, HKD 7,260,000 ($925,011)
5 – Sam Greenwood, Canada, HKD 5,650,000 ($719,878)
6 – Paul Phua, Malaysia, HKD 4,400,000 ($560,613)
7 – Erik Seidel, USA, HKD 3,460,000 ($440,846)
8 – Matthias Eibinger, Austria, HKD 2,680,000 ($341,464)
9 – Jason Koon, USA, HKD 2,050,000 ($261,195)
ABOUT OUR SPONSORS
12BET is an online betting company specializing in sports betting and casino products. 12Bet became operational in 2007, quickly becoming one of the most popular online betting options throughout Europe and the Asia-Pacific region.
partypoker LIVE was created in January 2017 as a global poker tour, with the aim of bringing large field, high guarantee tournaments to players all over the world. Within just 12 months the partypoker LIVE tour has grown into the world's largest ever poker tour and is guaranteeing over $70,000,000 in the 2018/2019 season.