The Triton High Roller Series introduced pot-limit Omaha to its roster of games here in Montenegro this week, and the event's 22 players produced the kind of tournament that will have cheerleaders of the four-card game singing its praises while detractors will still yearn for much shorter decks.
It was gritty, it was tactical and it dragged on in places. But it also featured some spectacular pots and crowned a very fitting champion: Malaysia's Hing Yaung Chow, who applied himself to his task with extraordinary patience and daring. He rose from the middle of the pack overnight to beat two-time WSOP November Niner and all-games wizard Ben Lamb heads up and claim his first Triton title, worth HKD 2,640,000 ($343,200).
Lamb had seemed set for this one right from the off, when he dominated proceedings on the opening day and bagged the overnight lead. But Chow set to his task and overcame multiple setbacks when opponents doubled through him today. He simply then re-focused and ground away again until finally, at the end of an eight-and-a-half hour final, he had all the chips. It was his first outright tournament win from his third Triton final table.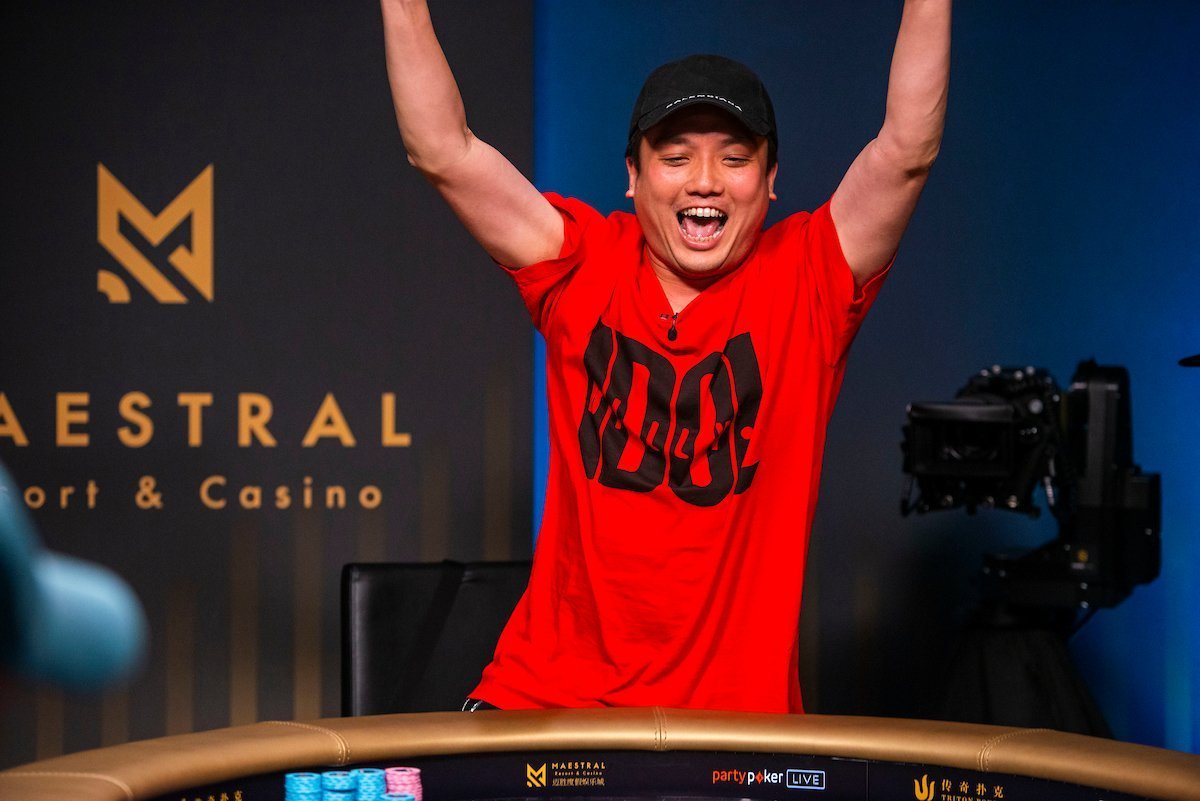 The final hand played out between two super short-stacked heads-up opponents, the result of levels escalating as everyone clung on to life. In the end, Lamb's




couldn't hold against Chow's




when they got their last 20 or so blinds in on the



flop.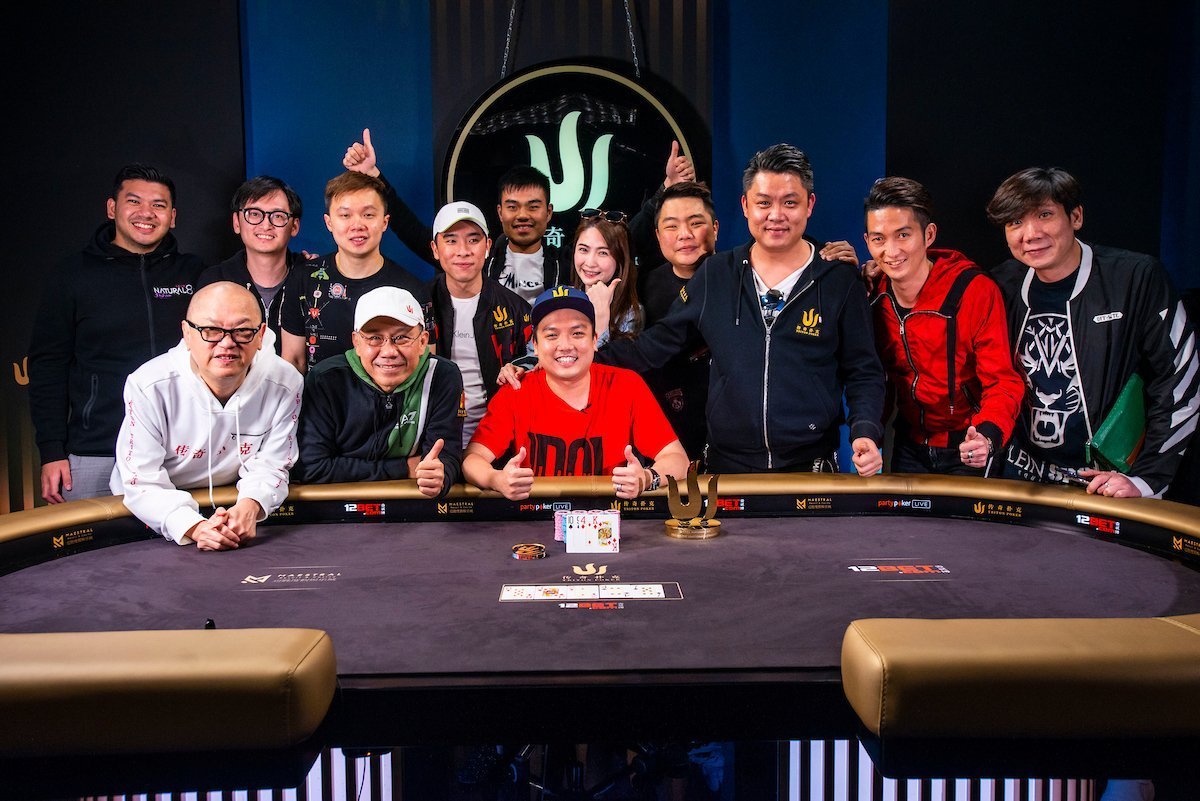 Chow rivered a straight and all the Malaysians in the room, who had poured over to watch his winning moment, erupted in jubilation. They then hung around for Chow's winner's photo too.
"I'm very happy," Chow said, adding that it meant a lot to his countrymen here in Montenegro. "First trophy of all the Malaysian players."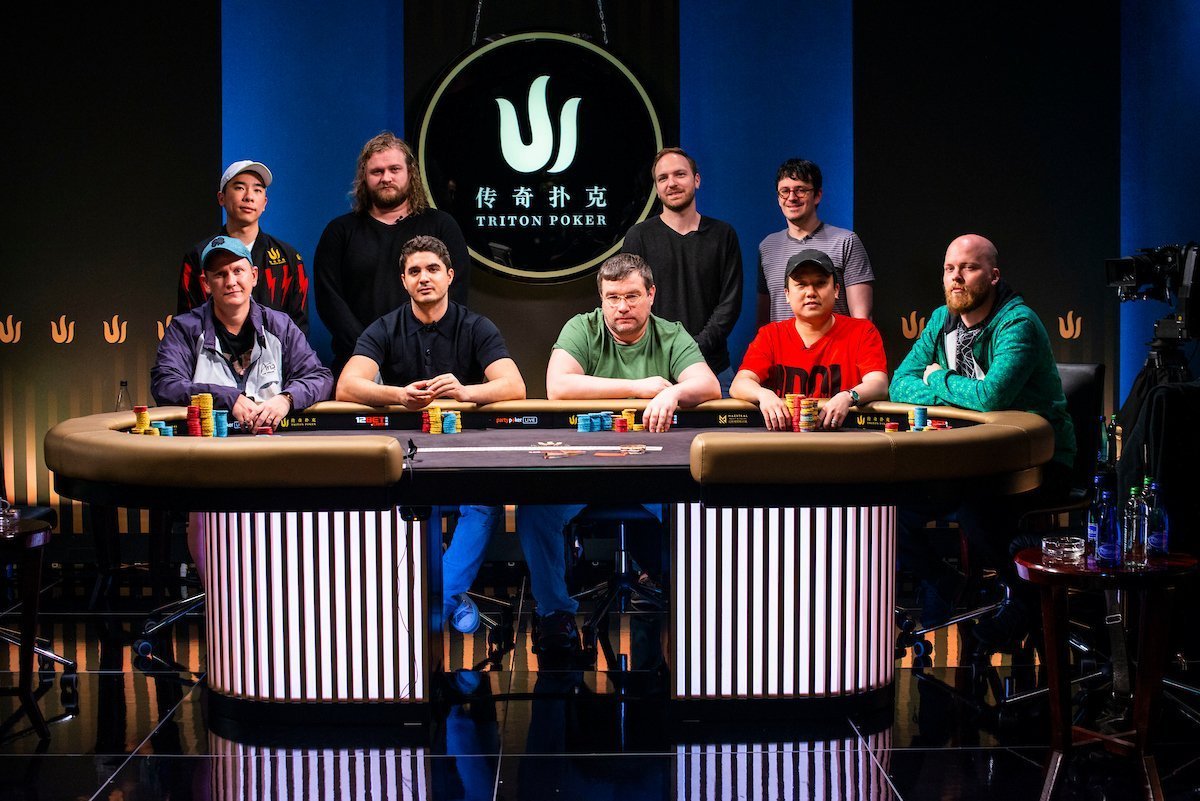 Nine players made it through the opening day, but the bubble was still some way off when they came back this afternoon. The final featured some of the game's very best alongside those for whom PLO is far from their preferred game. The viewers on the live stream were also intrigued by the four-card variant; hold'em tends to rule supreme.
Mike Watson's elimination in ninth offered the kind of evidence a few short-deck regulars might need to be convinced of the merits of PLO. On a flop of



, Watson's




had middle set and a couple more pairs for good measure, but he was still only a 60 percent favourite over Henrik Hecklen's




. Hecklen's flush draw seemed the most likely method for him to win the pot, but he ended up doing it an even harder way, hitting the

on the river for a straight. Goodbye SirWatts.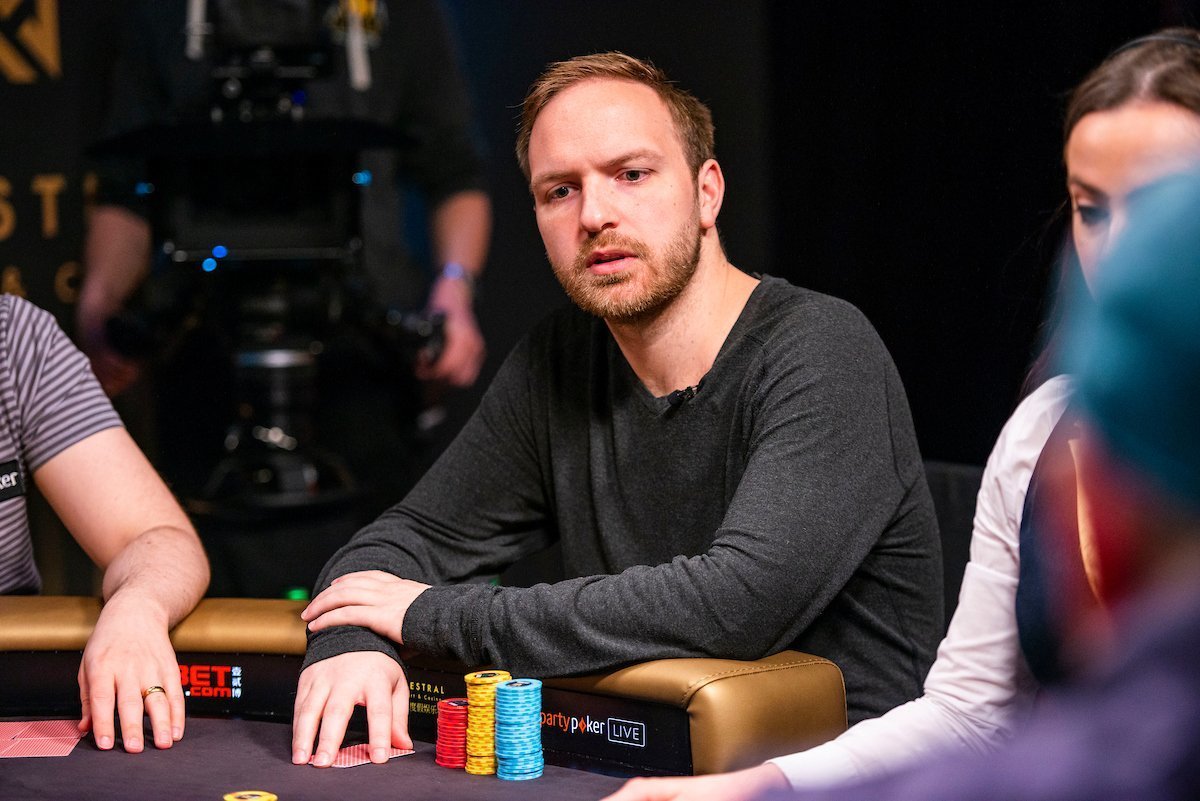 Short-deck specialist Gabe Patgorski was next to leave, still short of the money, but his elimination will make sense even to hold'em-only fans. Patgorski four-bet pushed with




into Ben Lamb's




. That was kings into aces, Omaha style, and the aces held.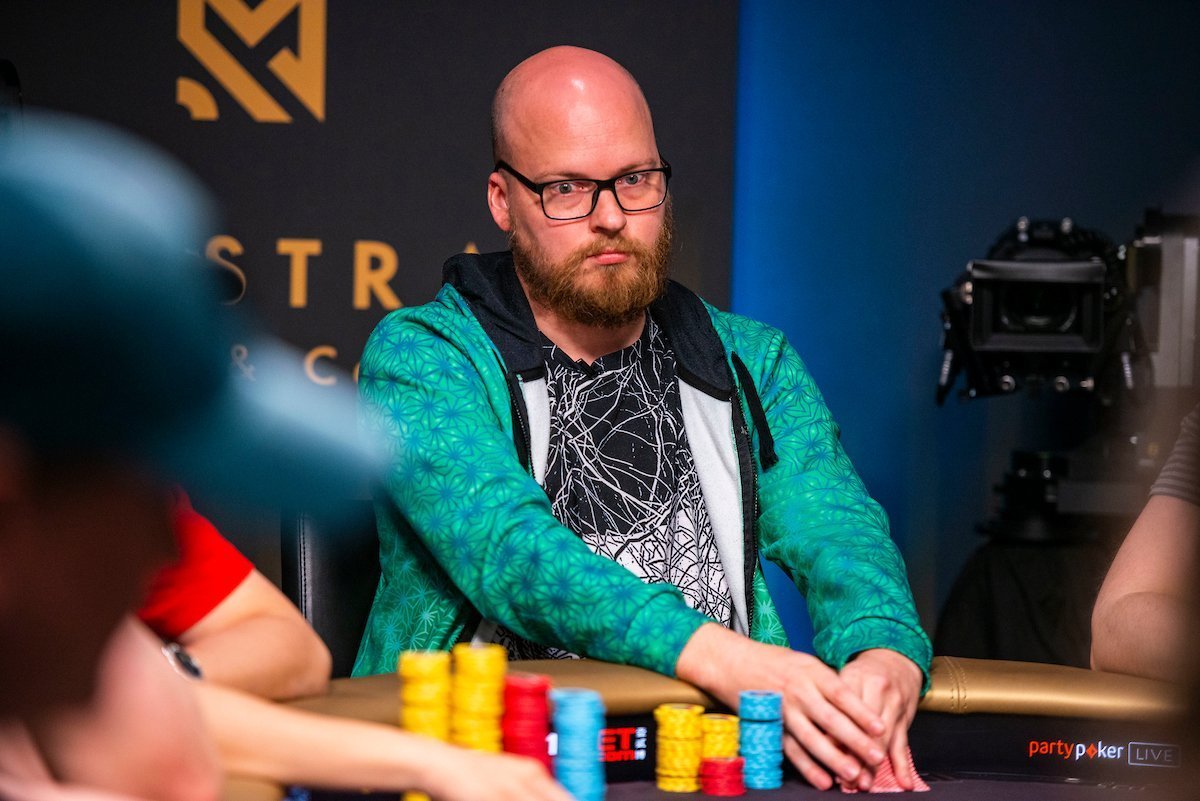 Chow's charge now began in earnest, when he sent Swedish online cash-game beast Robert Flink out in seventh. This one played tricky through the pre-flop and flop betting rounds, but by the time there were four cards on the board —




— Flink had two pair and a couple of big draws with




, while Chow had similar, with




, but did not want the draws to hit. The

river was the blank Chow was looking for and Flink was mincemeat.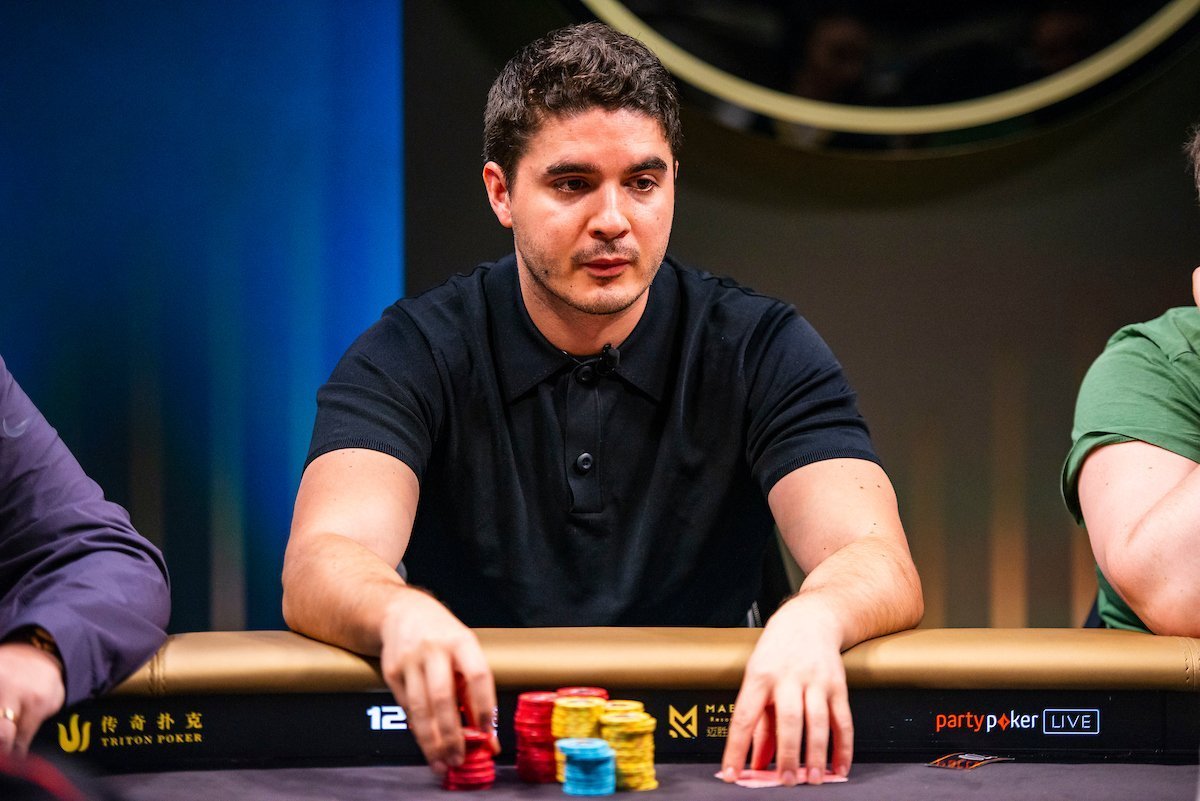 With six left and five due to be paid, the action was necessarily circumspect. But the period of tension ended with another pair of aces being cracked, this time Chow flopping a set of eights with his




and getting it in on a flop of



, with Haxton admitting "That's not what I wanted to see." Haxton needed to hit running cards or one out with his




. He missed. Haxton took the edge off busting the wrong side of a HKD 660,000 ($85,800) bubble by hopping immediately into the HKD 200,000 short deck.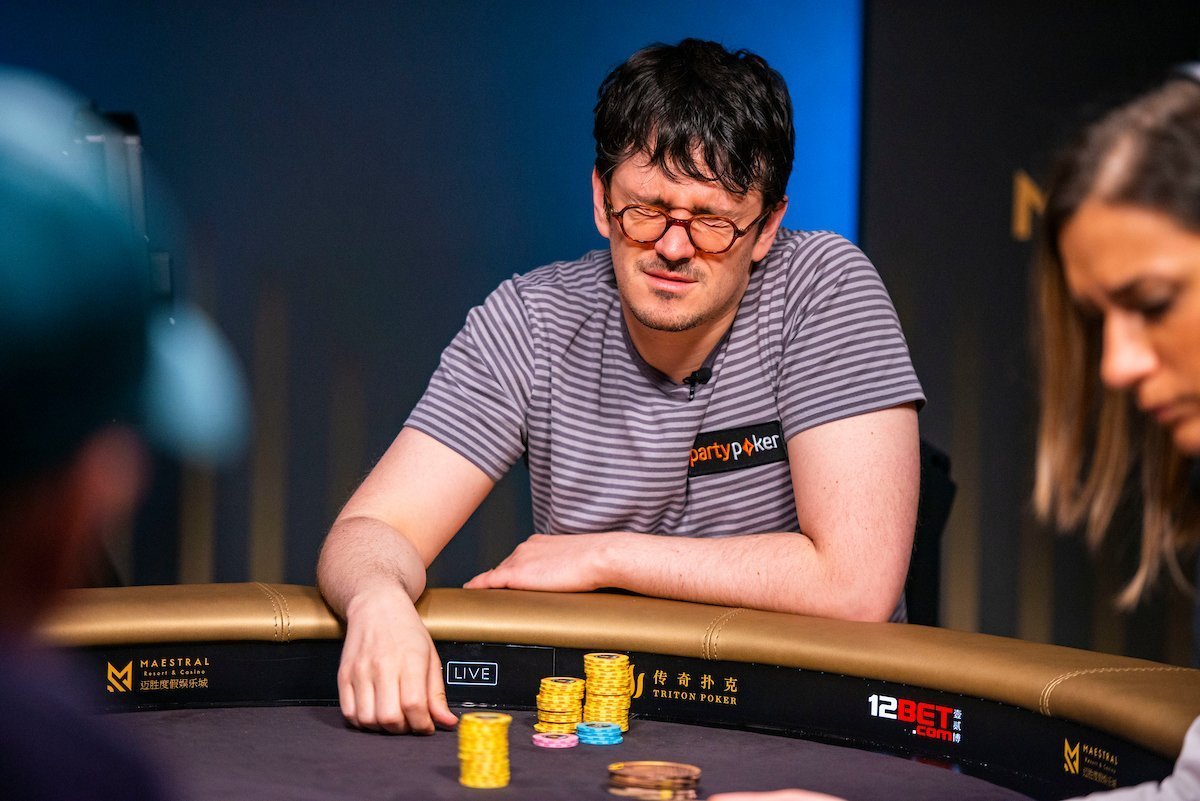 Five became four when Wai Leong Chan became the second player in succession to bust with aces, and his were the most emphatically cracked. Although he only had 830,000 chips, he was a two-to-one pre-flop favourite to double with




against Lamb's




. However the dealer put the



flop out there, and Lamb's kings slaughtered Chan.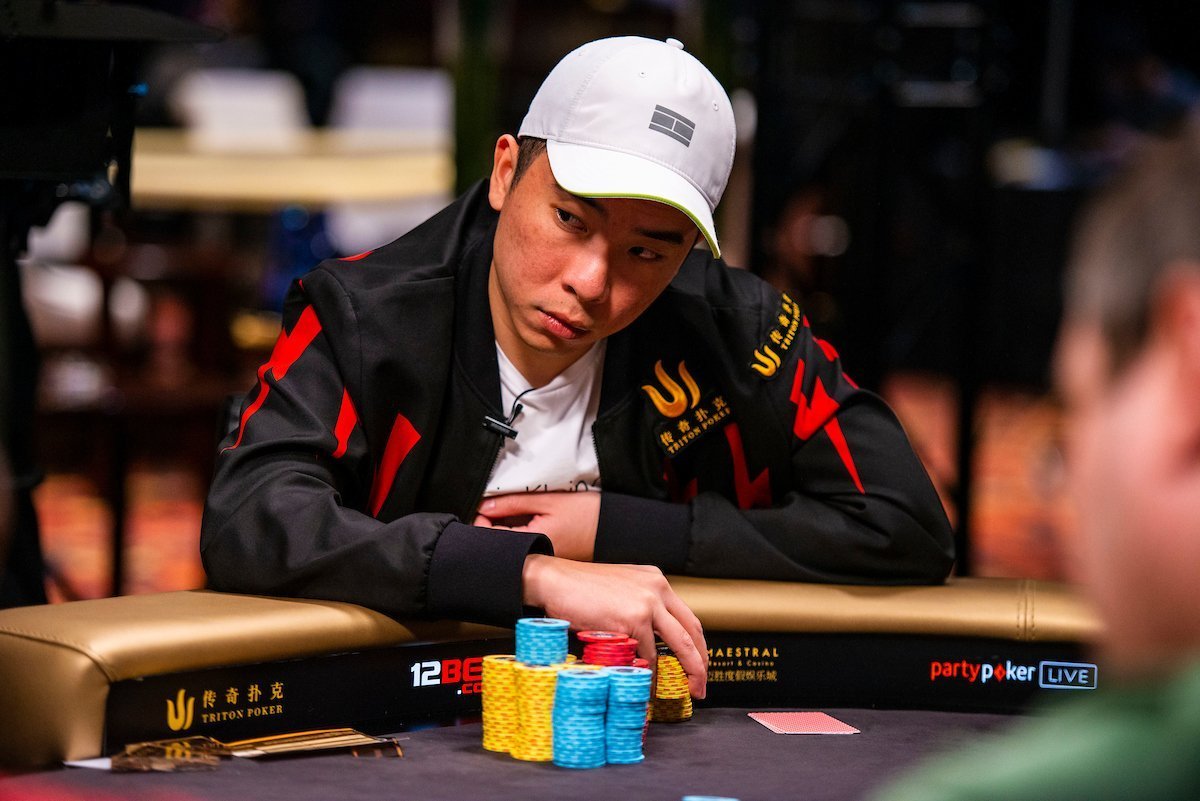 Within half an hour, we were another man down as Hecklen's tournament came to its conclusion. Hecklen picked up his first Triton cash on this stop in Montenegro, and made it nothing less than a first-place finish in the hastily arranged Event #12. His second in-the-money finish was worth "only" HKD 820,000 ($106,600), however, and he had his own tale of a big hand cracked.
Hecklen had




when he was all in for his last seven blinds. Chow's




was a significant dog, and didn't improve much on flop or turn. But a third queen fell on the river consolidating his chip lead and eliminating Hecklen.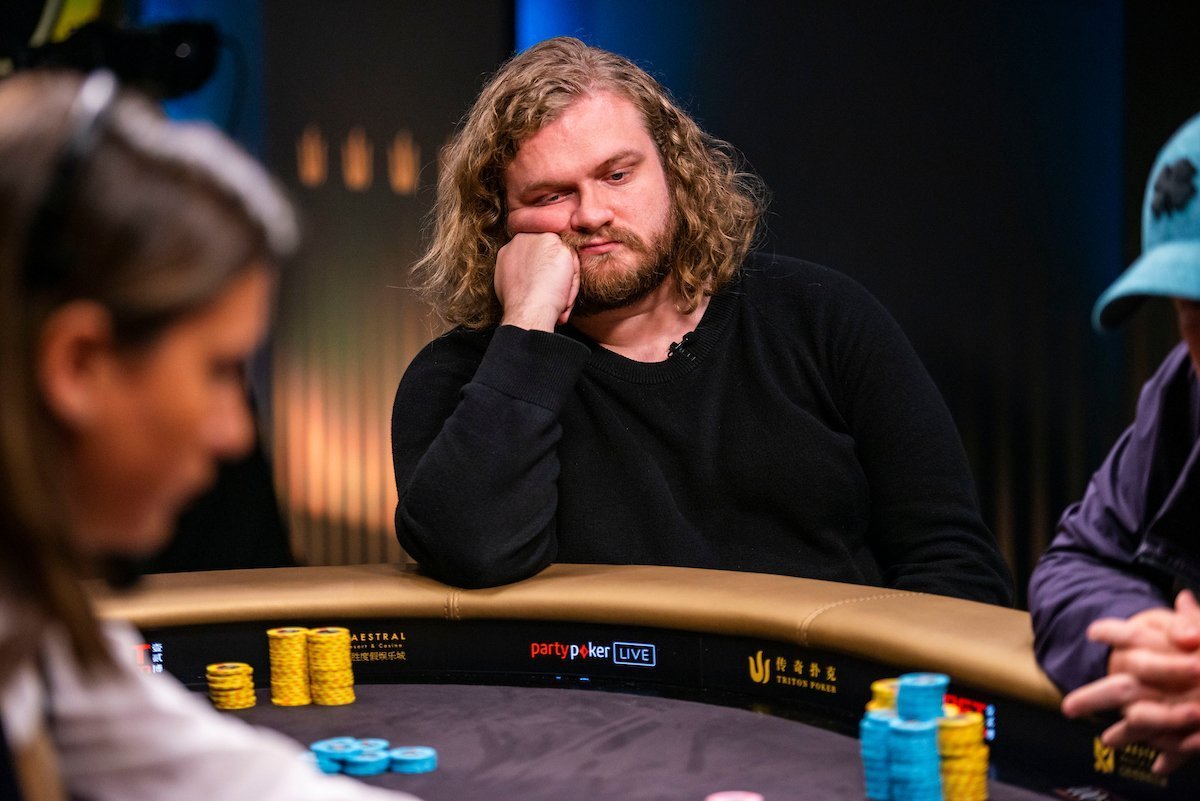 Chow had a significant chip lead when three-handed play started. His 64 big blinds were more than double what Osipov (15 BBs) and Lamb (13 BBs) had combined. Lamb, however, doubled up to move back into contention, and he then knocked out Osipov in third.
Osipov got his chips in good, sitting with




and the flop of



on the table. But Lamb had loads of outs with his




and the

turn was one of them. Lamb's straight held as Osipov whiffed his river outs. Osipov had only one previous cash on his Hendon Mob page, from a €1,000 buy-in event more than 10 years ago. But this third place was worth HKD 1.13 million ($146,900).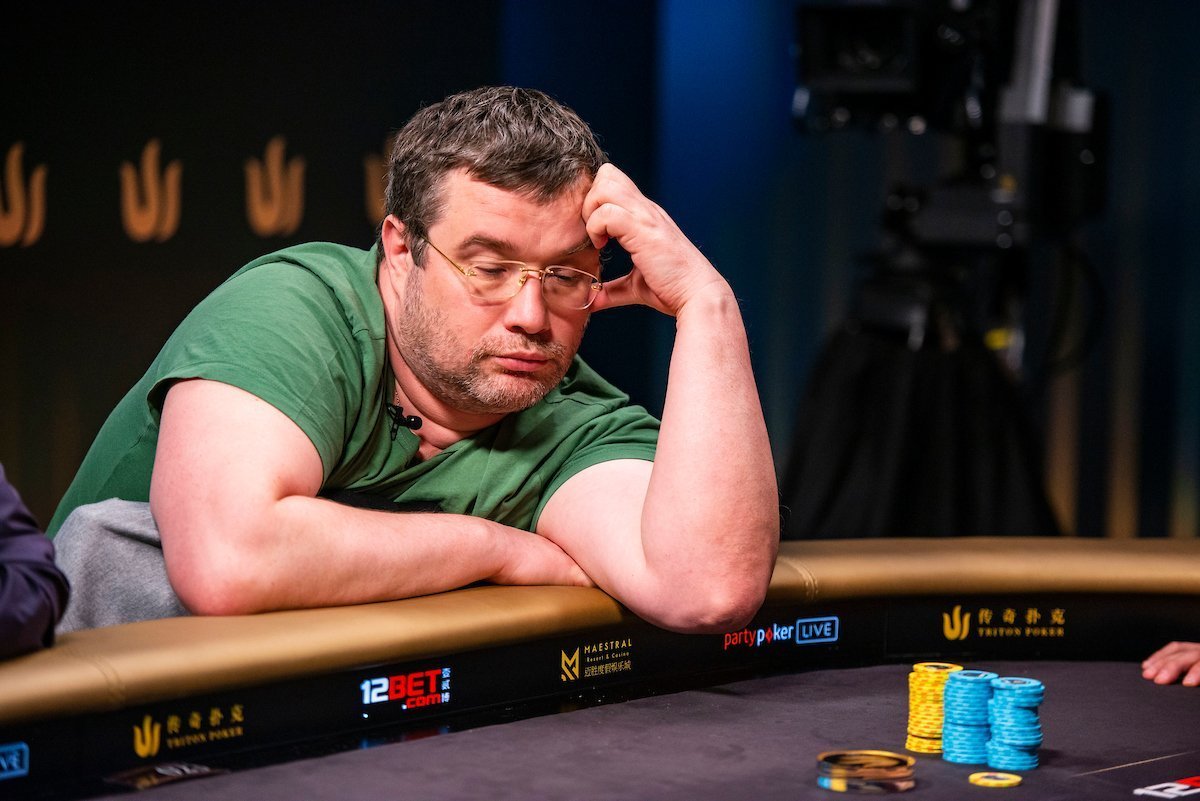 There was only around 50 blinds between them when Lamb and Chow went heads up. Lamb had the lead, but Chow's relentless aggression put him into a two-to-one lead when the first opportunity to end it came along. Chow flopped a set with




, but Lamb flopped a bigger one with




. That put Lamb back ahead.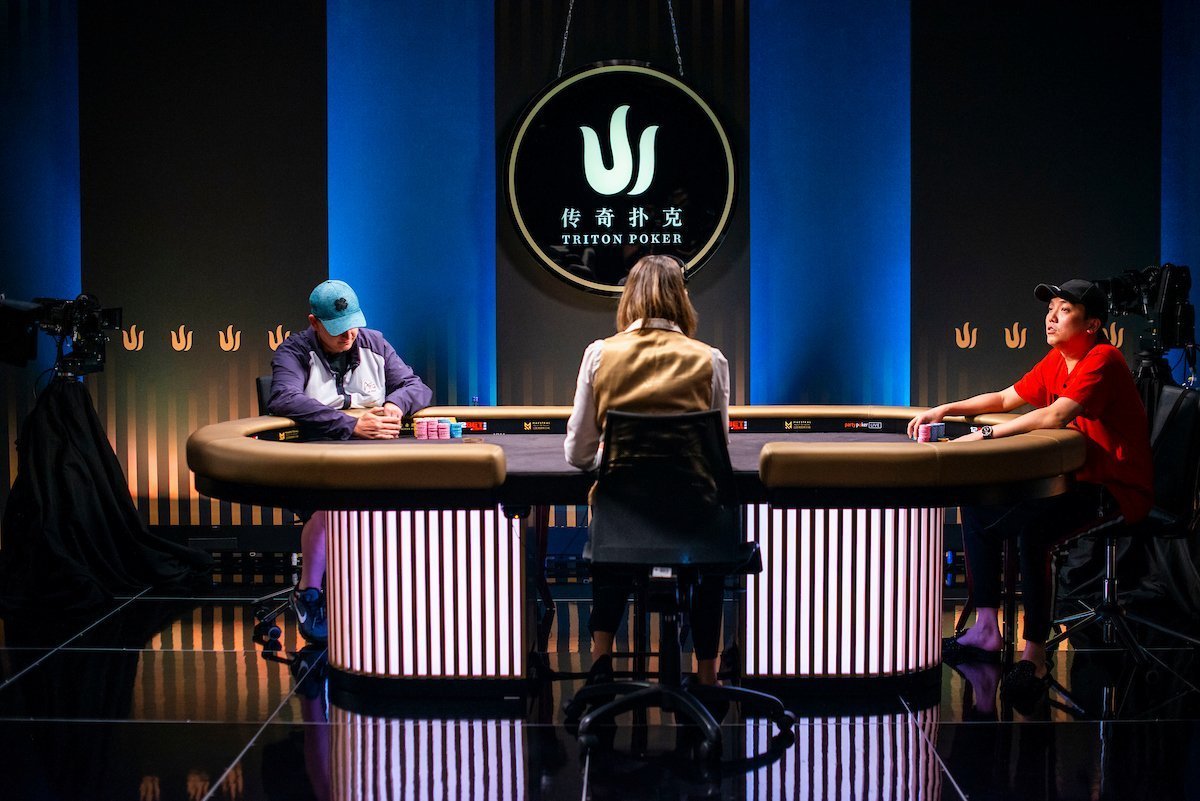 But once again, Chow chipped back up and re-took the lead. Lamb has played PLO across the world, in some of the biggest games, but rarely will he have come up against such a force. True to form, the last hand involved a big pair cracked — that's Omaha — but few will deny Chow this title. Lamb had to make do with HKD 1.706 million ($221,780).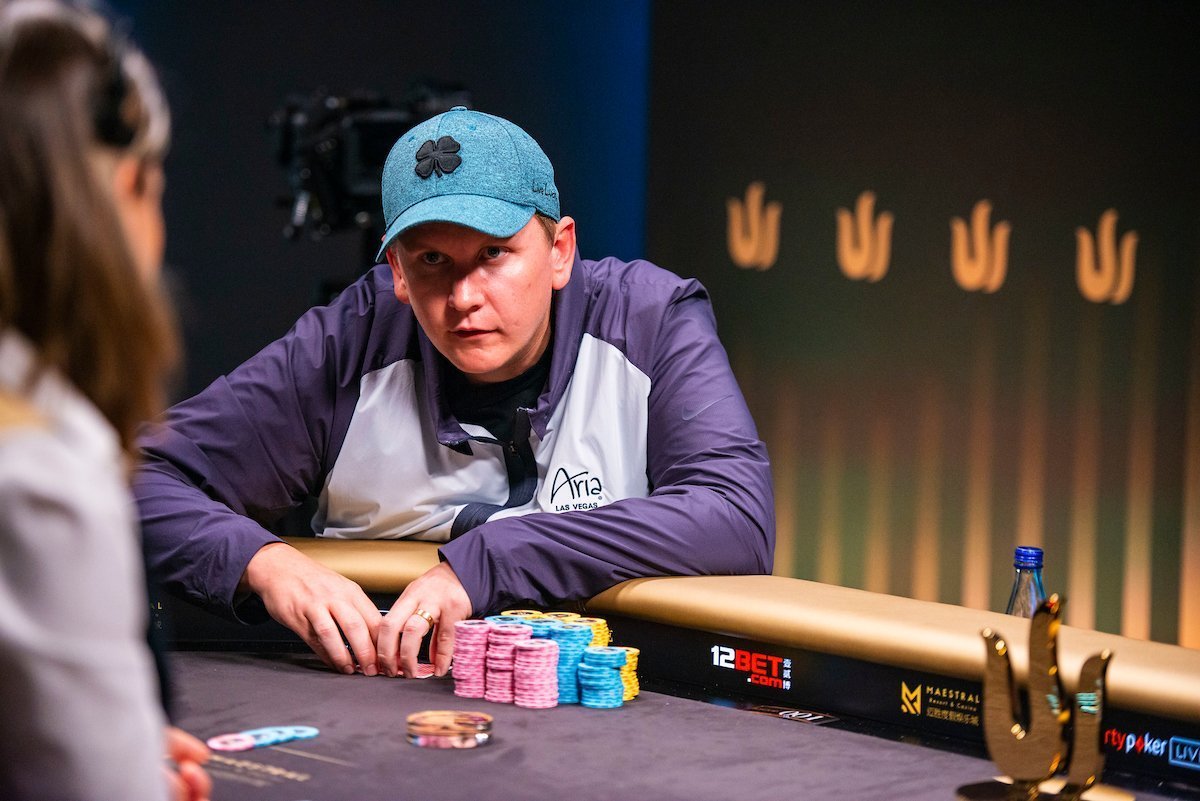 Event #8: Pot Limit Omaha
Dates: May 11-12, 2019
Buy-in: HKD 200,000 ($25,500)
Entries: 37 (inc. 15 re-entries)
Prize pool: HKD 6,956,000 ($886,347)
1st – Hing Yaung Chow, Malaysia, HKD 2,640,000 ($343,200)
2nd – Ben Lamb, USA, HKD 1,706,000 ($221,780)
3rd – Viacheslav Osipov, Russia – HKD 1,130,000 ($146,900)
4th – Henrik Hecklen, Denmark – HKD 820,000 ($106,600)
5th – Wai Leong Chan, Malaysia – HKD 660,000 ($85,800)
Photography by Joe Giron/www.pokerphotoarchive.com
ABOUT OUR SPONSORS
12BET is an online betting company specializing in sports betting and casino products. 12Bet became operational in 2007, quickly becoming one of the most popular online betting options throughout Europe and the Asia-Pacific region.
partypoker LIVE was created in January 2017 as a global poker tour, with the aim of bringing large field, high guarantee tournaments to players all over the world. Within just 12 months the partypoker LIVE tour has grown into the world's largest ever poker tour and is guaranteeing over $70,000,000 in the 2018/2019 season.