For the second time in two days at the Triton Poker Series, Jeju, the final stages of a multi-million dollar tournament came down to an east versus west heads-up duel between two elite poker talents.
But unlike yesterday, when Justin Bonomo took first place for North America, this time Hong Kong's Devan Tang bested the Canadian Peter Jetten to secure a HK$9.7 million (US$1.24 million) first prize and the second title in this six-event high roller series.
This was one of the most dominant final-day performances of any poker tournament, with Tang hitting an extraordinary run of cards to complement his tremendous talent. He found pocket aces over and over again to win enormous pots, and also hit miracle quads when he had only a four percent chance in a pivotal hand. That was a crucial moment: he could have been out in seventh, so it essentially earned him an extra US$1 million. It set his steam roller trundling over a table packed again with poker's finest.
"I'm very, very happy about it," Tang said. "I got very lucky. I was lucky the whole way." When asked how many times he found aces today, Tang held out his hand, fingers outstretched, and said: "At least this many times." He also tried to add that he thought he had misplayed them once or twice, but quickly realised that as a champion it didn't matter so much.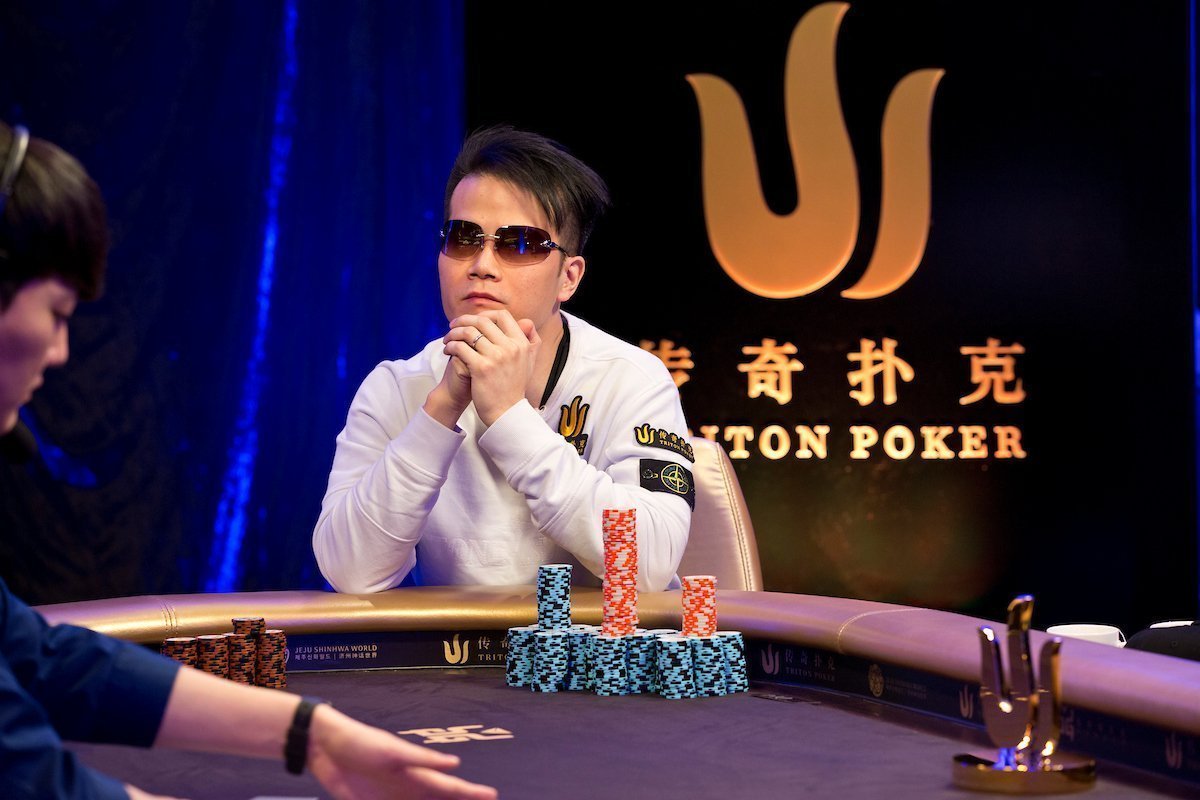 Even though short-deck hold-em means bigger hands with more frequency, this was exceptional. It made for a high octane end to a HK$500,000 buy-in tournament, in which eight players shared a HK$15.275 million prize pool.
"It was a tough field, for sure," Tang said. "When you're playing this big and you make the final table, you have to play your best for sure."
In actual fact, both of the last two players survived potentially tournament ending moments when they were both all in and in trouble against covering stacks, but hit miracle sixes on the river to survive. Tang's turned his set of sixes into quads and beat Mikita Badziakouski's set of queens, but Jetten too made a straight to survive against Isaac Haxton. This was a day full of thrills.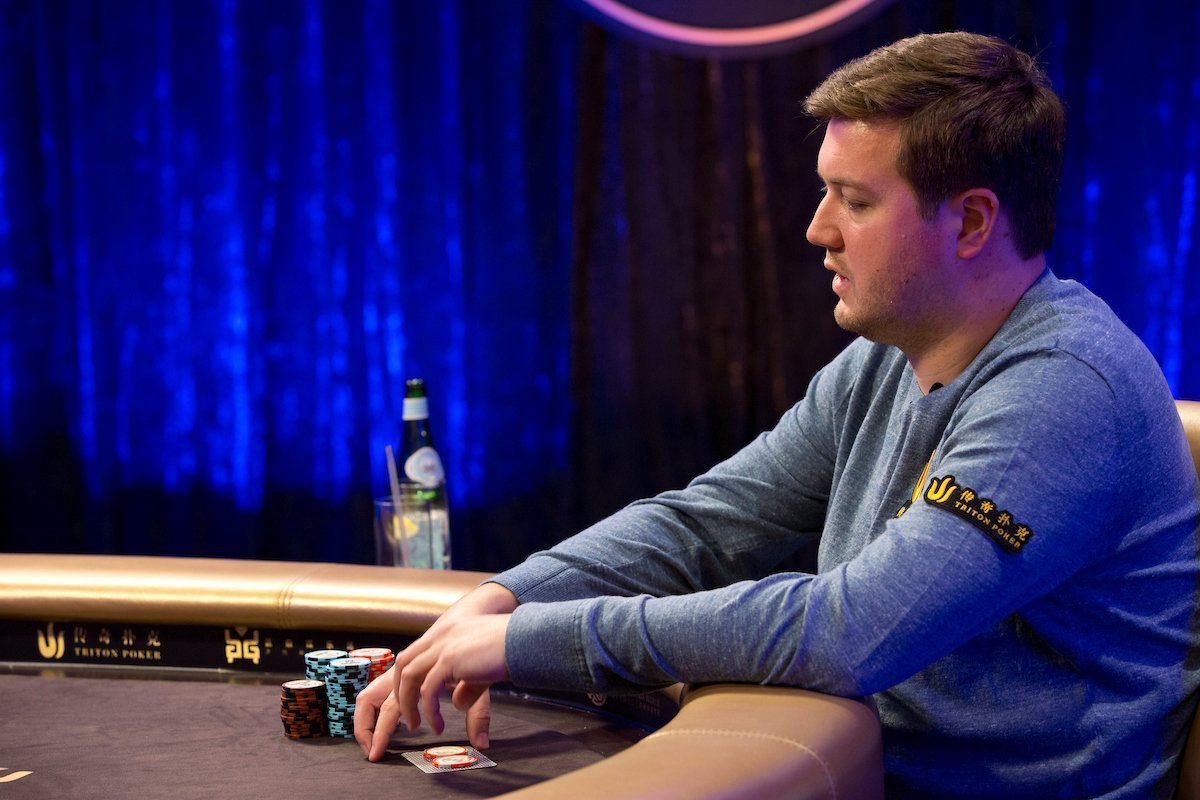 Though both Jetten and Tang might have thought they were blessed today, someone had to win it. And eventually Tang's


hit a straight to beat Jetten's


. It brings Tang's career earnings from tournament poker to more than US$6 million and consolidates his position as No 2 on China's all-time money list.
FINAL DAY BLOW-BY-BLOW
A starting field of 69 entries was trimmed to a final 14 on the first day of play. With only eight places paying, it meant that the opening stages of the final day were focused once again on an enormous bubble, this time HK$1.3 million (around US$166,000).
Bonomo couldn't repeat his showing and was one of the first players eliminated today, with other leading lights Bryn Kenney and John Juanda also falling short.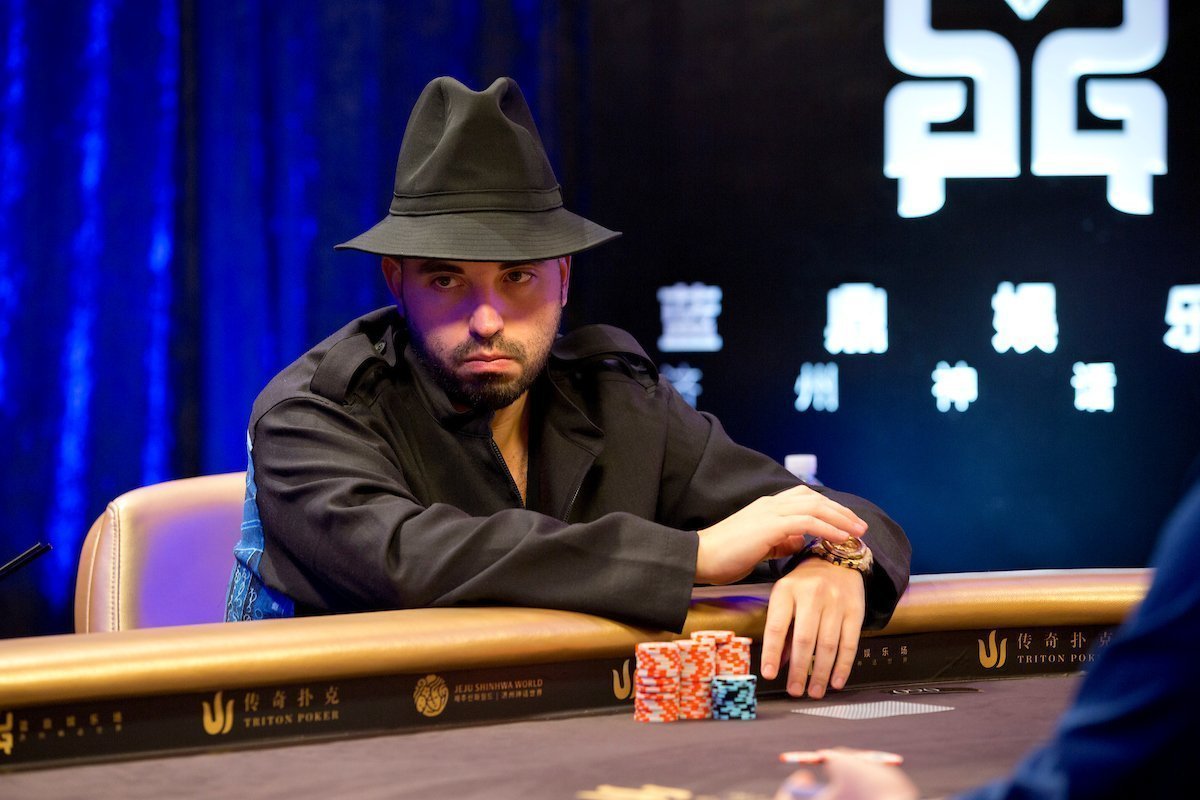 The unluckiest of them all today was Malaysia's Chua Ying Lin, who had done everything right on his quest for back-to-back final tables, but then suffered a bad beat at the hands of Isaac Haxton to bust in ninth. Lin got the last of his chips in with


and was ahead of Haxton's


. But Haxton managed to river a straight leaving Lin stunned and silent, before he eventually walked away.
Lin's demise meant his countryman Paul Phua was in the money for the first time this week, but Phua too suffered an ugly elimination shortly after. This time it was Romain Arnaud up to his old tricks. The Frenchman took the tournament chip lead on day one by twice cracking pocket aces, and Arnaud's


did it again to Phua's


. Arnaud hit a flush. Phua laughed it off and took HK$1.3 million.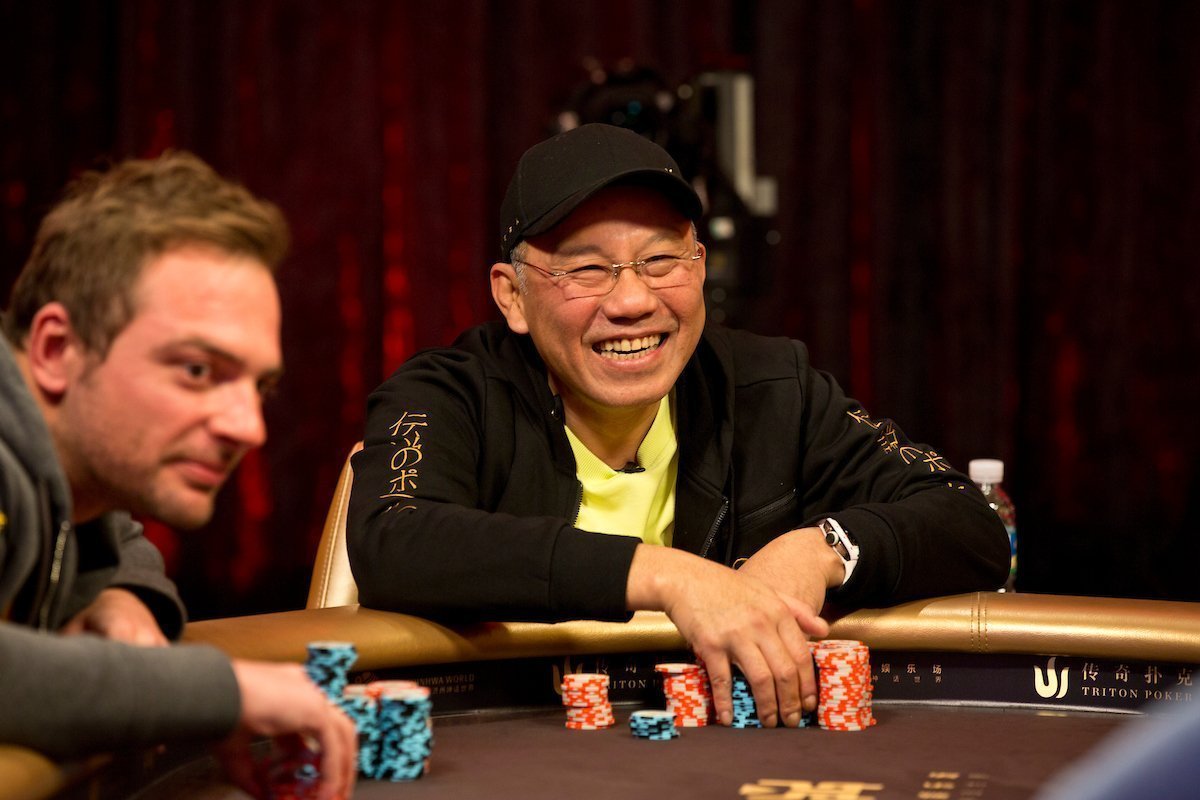 Phua's elimination brought them down to the last seven, and that meant a final table with a much more cosmopolitan make-up than yesterday's Malysia/USA dominated affair. Players from Canada, France and Belarus were also added to today's mix–although Badziakouski, Belarus's finest poker export, was next to be exiled from this event.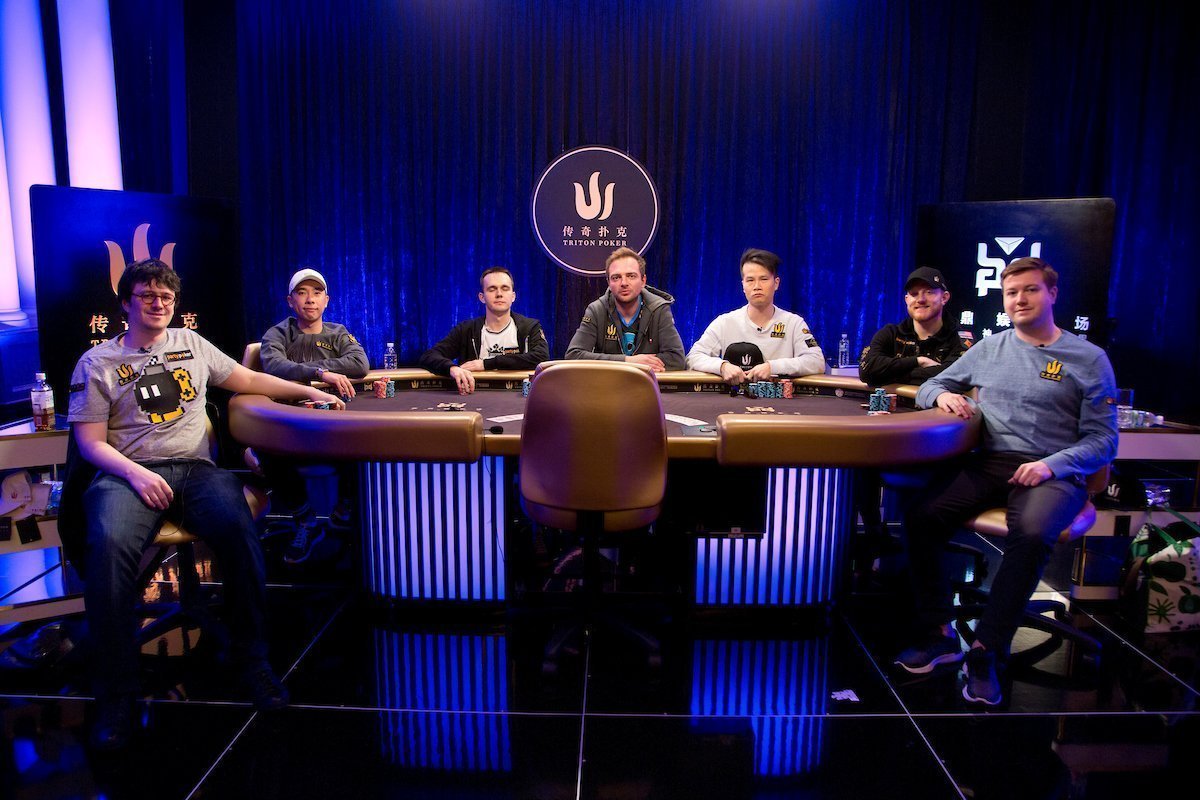 Badziakouski has made a new home in the high stakes arenas of Asia, and the cash-game regulars talk incredibly highly of the man also considered in the top five tournament regulars in the world. But for all his skills, Badziakouski was powerless to avoid a real sickener in the decisive hand when he queens lost to Tang's quads. (He was out soon after with pocket eights against Jason Koon's pocket kings.)
"That was a brutal hand," Badziakouski said, referencing the quads vs. full house confrontation. "But that's the beauty of short deck. You always have some chances, you are never dead." He added that he intends to play all the remaining events on the schedule, seeking a third Triton title.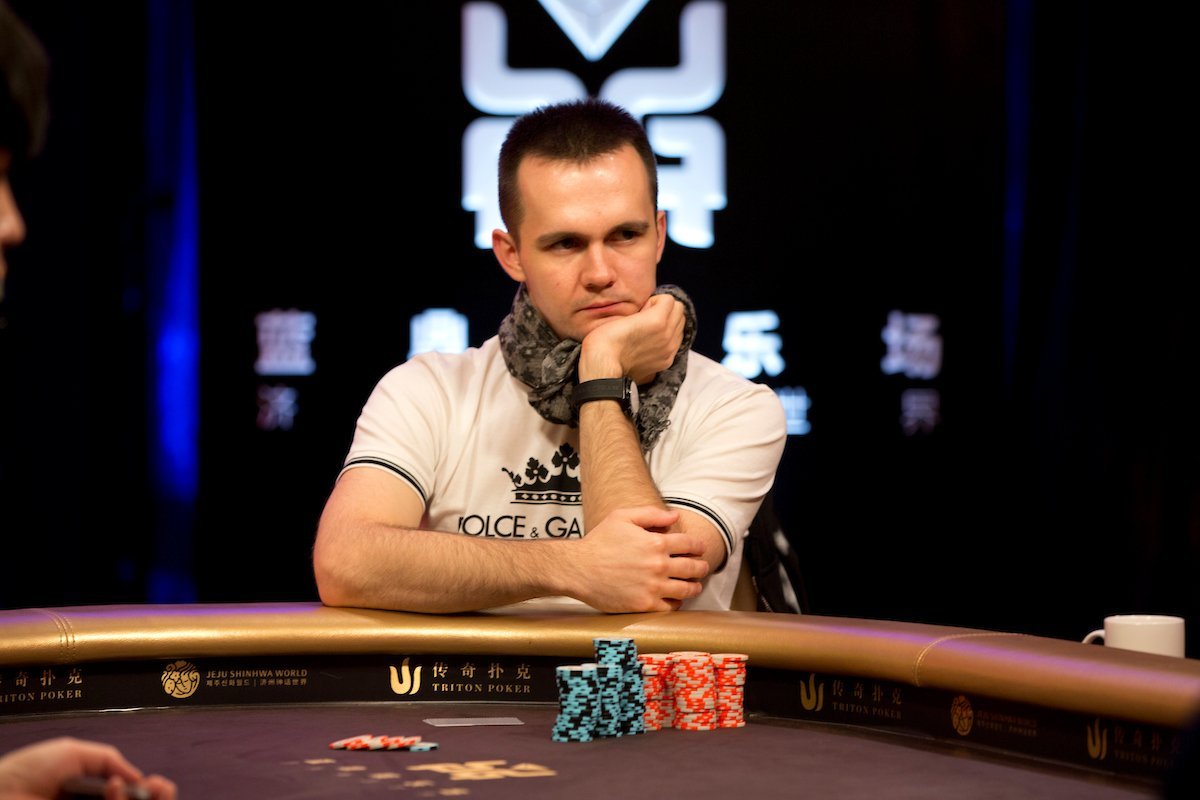 China's Chan Wai Leong was a short stack for a long period today, and expressed his lack of surprise when he hit the rail in sixth. Tang found a pair of black aces as Leong had


and the chips all went in. For once the aces held up and Leong walked. "I was pretty short the whole tournament, so there's not much I can do," Leong said. "The last hand, there's nothing much I can do about that."
The next really significant pot played out between Haxton and Jetten, with the latter all-in with


and dominated by


. However, the full board fell





and the six on the end left Haxton in peril. He then became the next player to run into Tang's pocket aces and Haxton was out in fifth.
Haxton was one of relatively few established hold'em pros to play both short deck events here this week, and admitted to a deliberate strategy to profit while the going is good. "A couple of times in my career before this I've kind of missed the boat," Haxton said, adding that he didn't transition quickly enough from limit to no limit holdem, or to pick up PLO. "Each time I felt like I've done it two years, three years later than I should have. With short deck, I'm only getting to it one year later than I should have, so I'm feeling pretty good about it."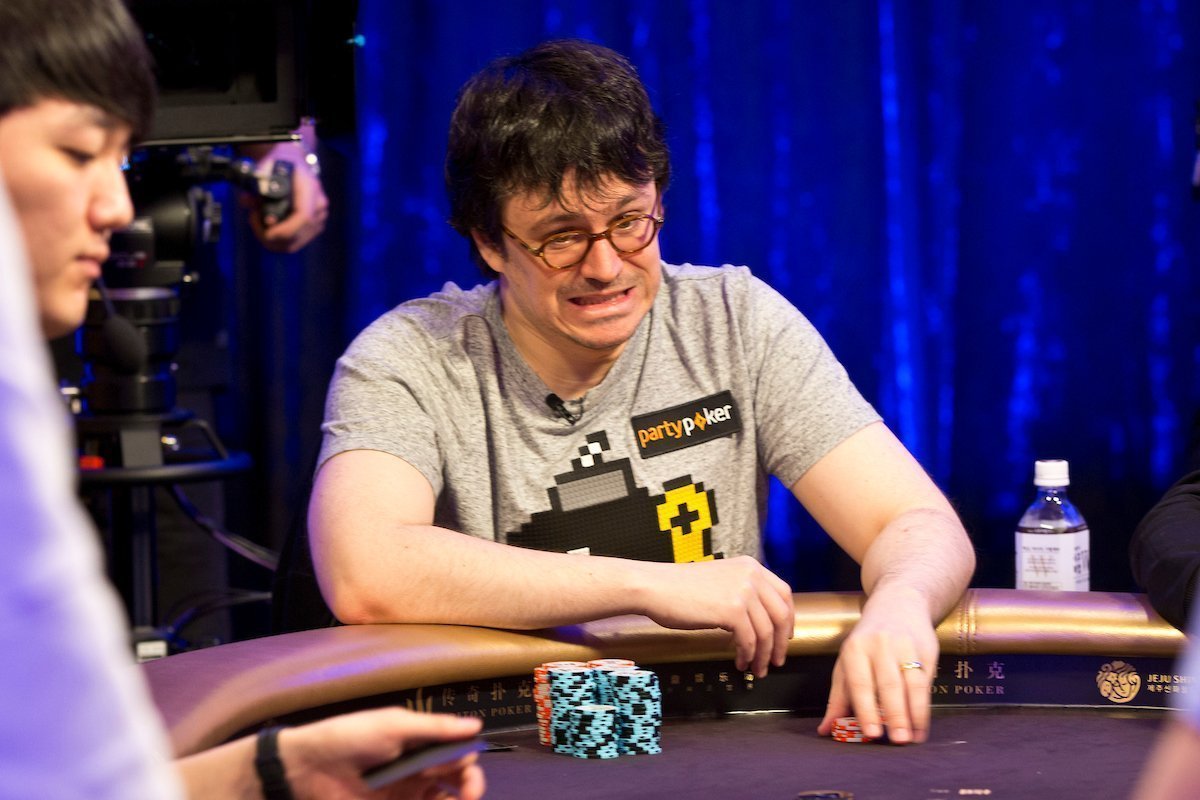 Tang was absolutely crushing at this stage, with nearly double the chips of his three opponents combined. But he took a temporary back seat to allow Jetten to pick up some chips, through the unfortunate Jason Koon.
Koon, who is playing his first major event since becoming a Triton Poker ambassador, has mastered short-deck hold'em more quickly than most and leads the nascent short-deck all-time money list. He won more than $3.5 million playing this variant at Triton Montenegro last year, and again proved that was no fluke.
But variance was on Jetten's side at the end today, when Koon's pocket queens lost to Jetten's rivered straight. Koon had to settle for HK$3.435 million this time out, which is around US$440,000. "I play this game a lot, so I'm used to taking nasty beats like that," Koon said. "It happens. It was nothing like the one Mikita took today."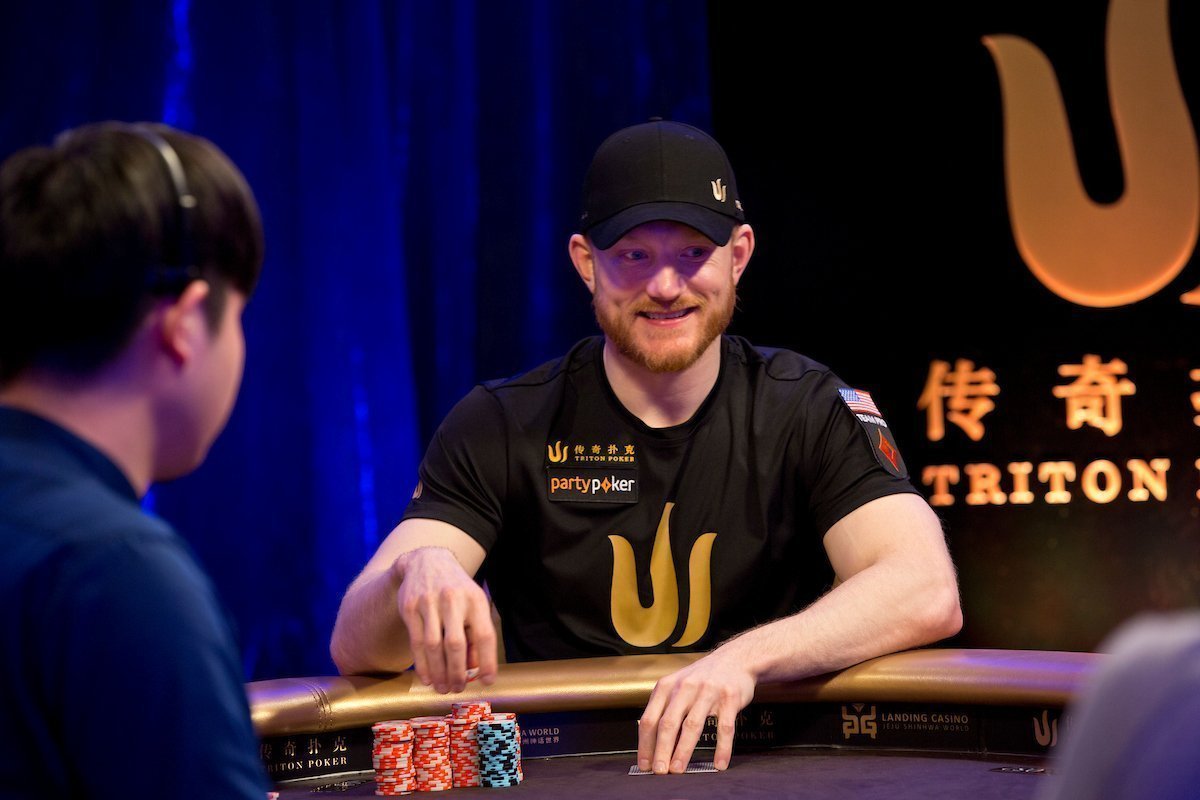 The huge hands going in favour of Tang and then Jetten meant that Arnaud was the short stack when three-handed play began. And it was a case of irresistible force meeting immovable object when he got all his chips in with pocket queens and Tang called with black pocket aces yet again. Although Arnaud had cracked aces with under-cards at least three times in this tournament, Tang had used those specific black bullets to wreak havoc in today's field. And this time it was Tang who stayed strongest, sending Arnaud out of the tournament. "I don't know how many aces I got," Tang confessed.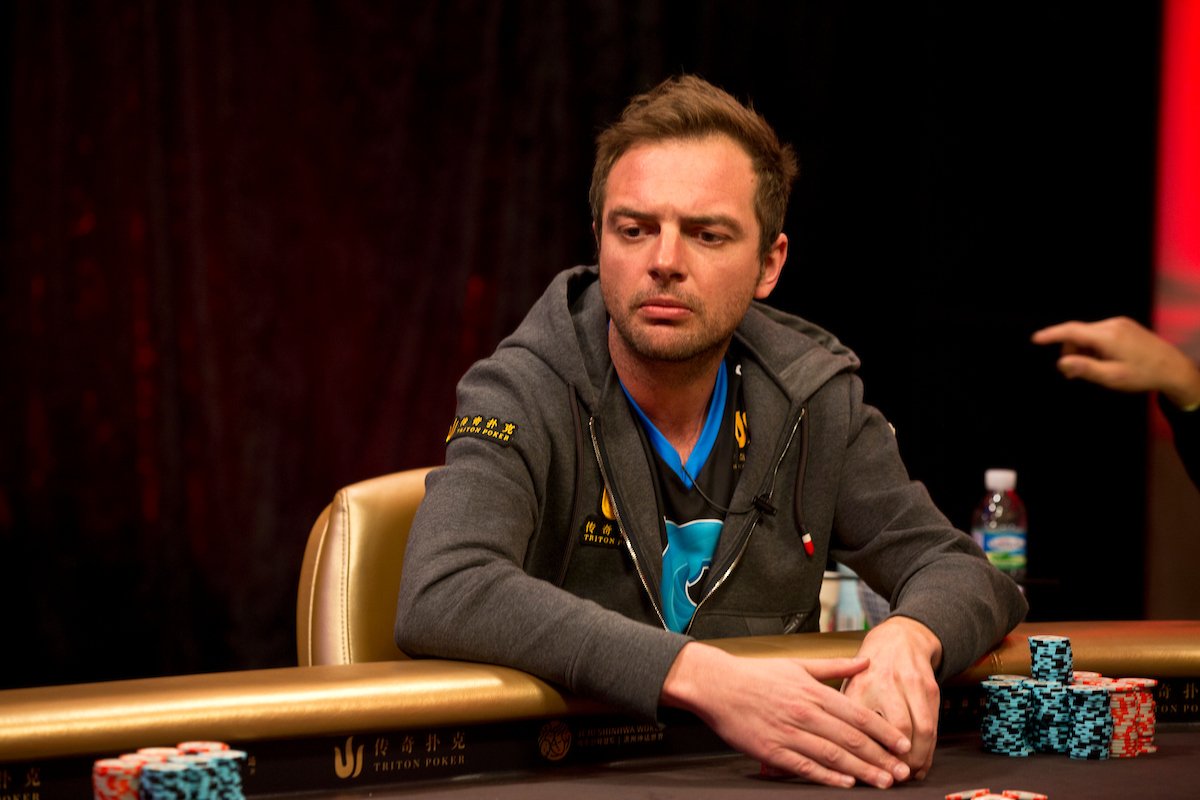 Tang had a three-to-one chip lead when they went heads-up and although Jetten made him wait for the title through more than an hour of one-on-one play, Tang was not to be denied. Jetten's second place was worth more than HK$7 million, but Tang–as was always the case today–just had slightly better than that.
Triton Jeju Event #2: Short-Deck Ante-Only
Buy-in: HK$500,000
Entries: 69 (inc. 24 re-entries)
Prize pool: HK$32.43 million
1 – Devan Tang, Hong Kong, HK$9,730,000
2 – Peter Jetten, Canada, HK$7,040,000
3 – Romain Arnaud, France, HK$4,540,000
4 – Jason Koon, USA, HK$3,435,000
5 – Isaac Haxton, USA, HK$2,660,000
6 – Leong Chan Wai, China, HK$2,075,000
7 – Mikita Badziakouski, Belarus, HK$1,650,000
8 – Paul Phua, Malaysia, HK$1,300,000