There is simply no stopping Triton Ambassador Jason Koon.
The short-deck whiz, who won his second major Triton Series title in that new discipline this week, last night won the Triton Refresh tournament here in Jeju for yet another major victory. Though he and heads-up opponent Stephen Chidwick struck a chip-chop deal, and Chidwick took the slightly larger share of the prize-money, Koon won the event at the end of another marathon day.
"It's ridiculous to sign up for six tournaments and turn up and final table four of them, and win two of them," Koon said. "It doesn't happen very often. I've run extremely, extremely well, but that's what has to happen. Some weeks you run good, this week I ran fire hot."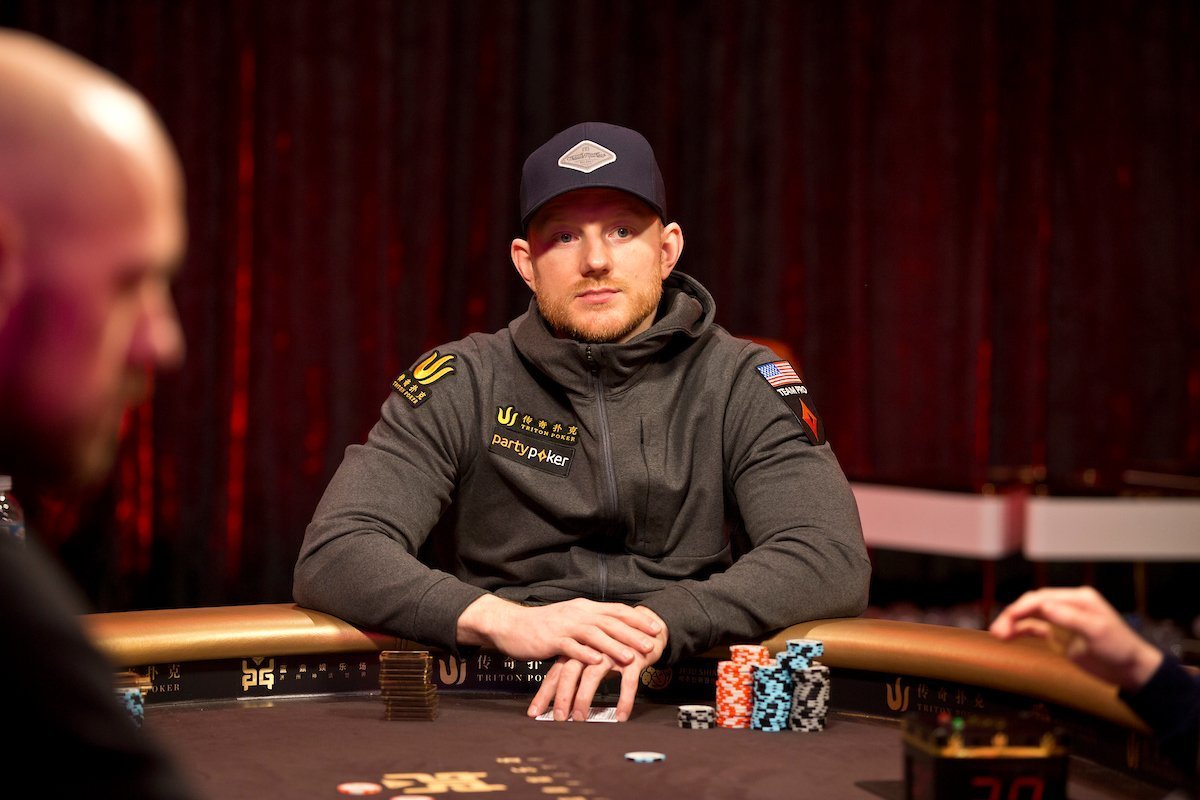 The tournament was originally planned to be played over both Friday and Saturday, concluding alongside the main event. But organisers and players opted to play it through — another event has been added to the schedule — meaning Koon's HK$7.64 million (US$973,000) payday represents a single day's work, concluding at around 4.30am local time.
The tournament cost HK$1 million (US$127,000) to enter, and by the time only two players were left, Koon looked at Chidwick and Chidwick looked at Koon and each realised that neither man had a significant edge. They arranged the deal, with Chidwick getting HK$8.859 million (US$1.13 million). Still they played on for a couple of hours until they eventually requested that blinds escalated every hand to get it done. Eventually Koon's pocket fours beat Chidwick's queen-high to settle the destination of the trophy.
It's difficult to quantify how exceptional Koon's run has been on the Triton Series. Detractors might point to small fields and random number distribution; someone has to win it, etc. But these tournaments feature nothing but the best of the best, with most of the world's top 20 current players making the trip to South Korea and playing for the biggest money in the game. And still it's always Koon.
From 25 entries in the Refresh, none of Nick Petrangelo, Daniel Dvoress, Matthias Eibinger, Igor Kurganov, Seth Davies, Ivan Leow, Henrik Hecklen, Mikita Badziakouski, Sam Greenwood, Dominik Nitsche or Michael Soyza troubled the cashiers on their departure. Soyza's elimination in fifth was particularly cruel: not only did it burst the bubble, it was a fairly grim out-draw with Paul Phua's ace-jack rivering a straight to beat Soyza's ace-queen.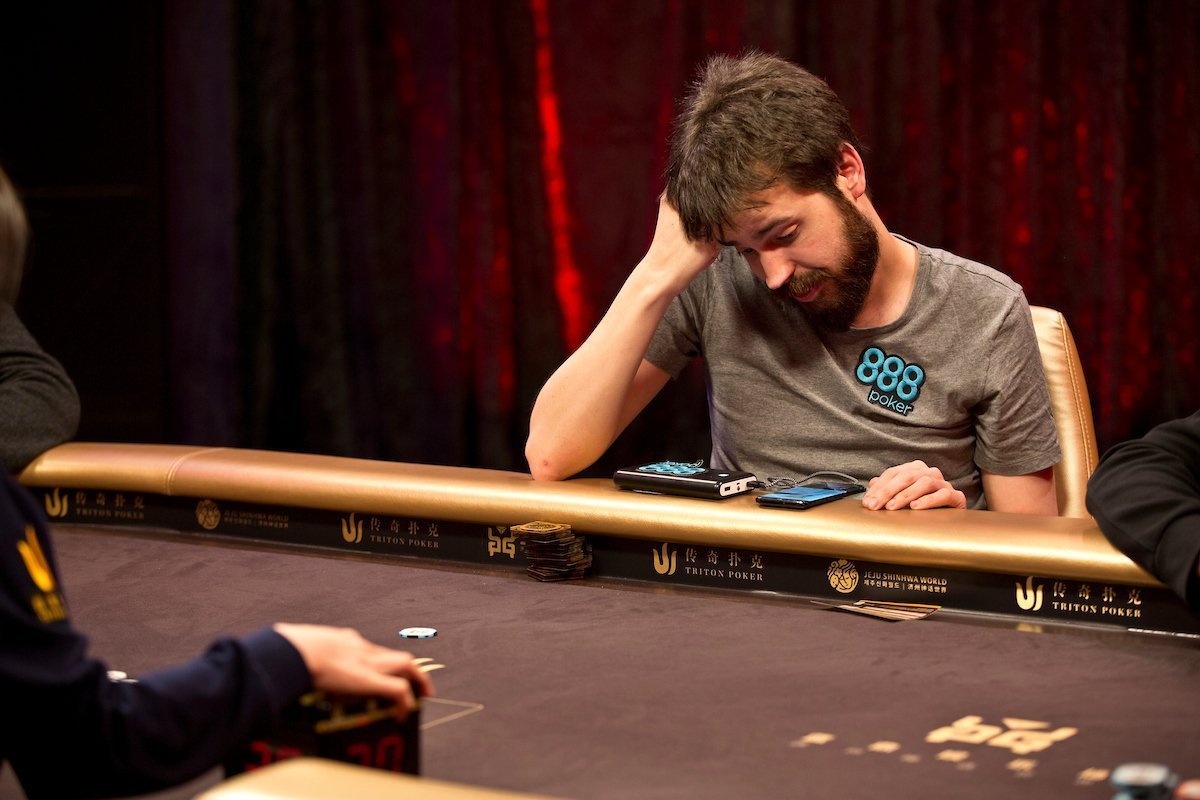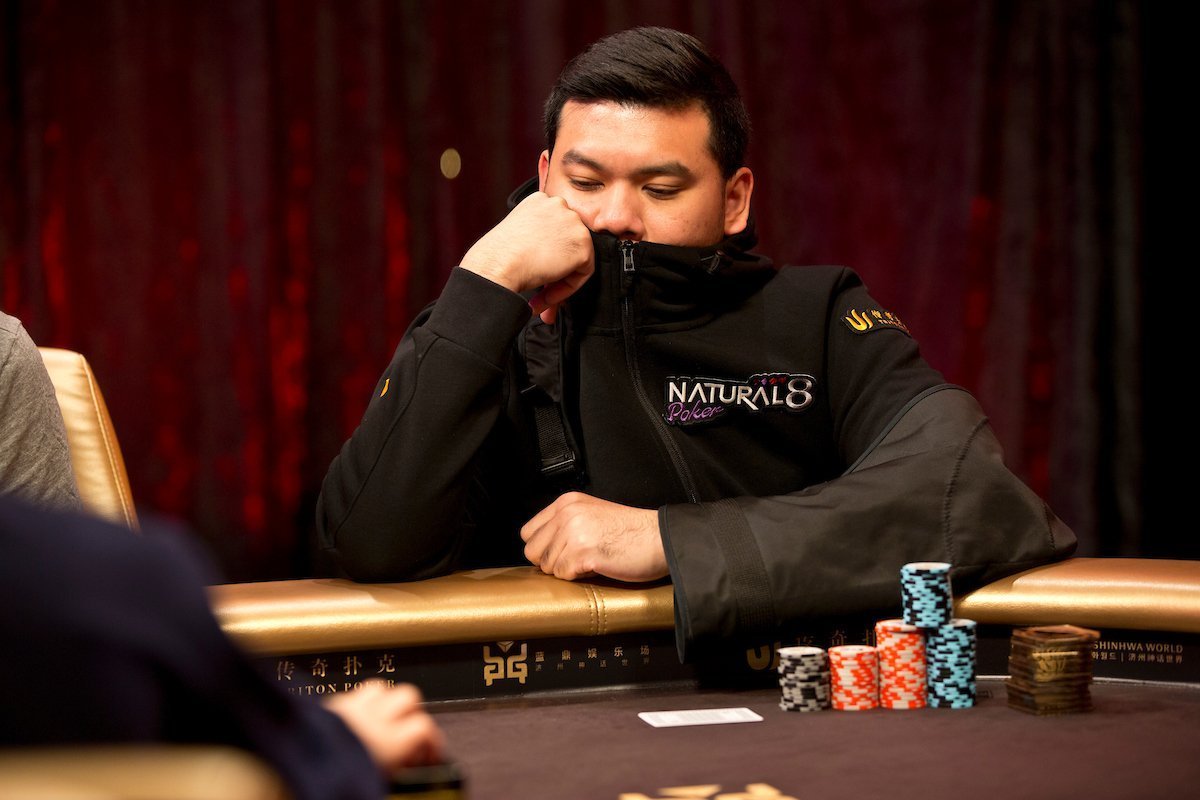 After Soyza's elimination, the final four fell into two distinct camps: the crushers of Jeju and the crushed. For both Phua and Koon, this event had been brilliant. They had a number of cashes already, and had squared off for the title in the HK$1 million short deck the night before.
But for Michael Addamo and Chidwick, the opposite was true: they hadn't recorded a single cash between them despite numerous entries (and re-entries) to events. In other words, this was their potential trip-saver, while they were facing opponents seeking the icing on the cake.
They settled in for a four-handed battle with the stacks as follows:
Phua: 2.14 million
Addamo: 2.010 million
Chidwick: 1.405 million
Koon: 695,000
But when you're on form, you're on form — and Phua and Koon could not be stopped. Phua knocked out his closest challenger Addamo when he rivered a flush to beat top two pair, right before Chidwick lost almost all of his stack to Koon. Addamo took HK$2.8 million for fourth, but it's a measure of Chidwick's tenacity that did not roll over. He managed to dig in and pick his spots — aces helped at one point — eventually turning the tables on Phua.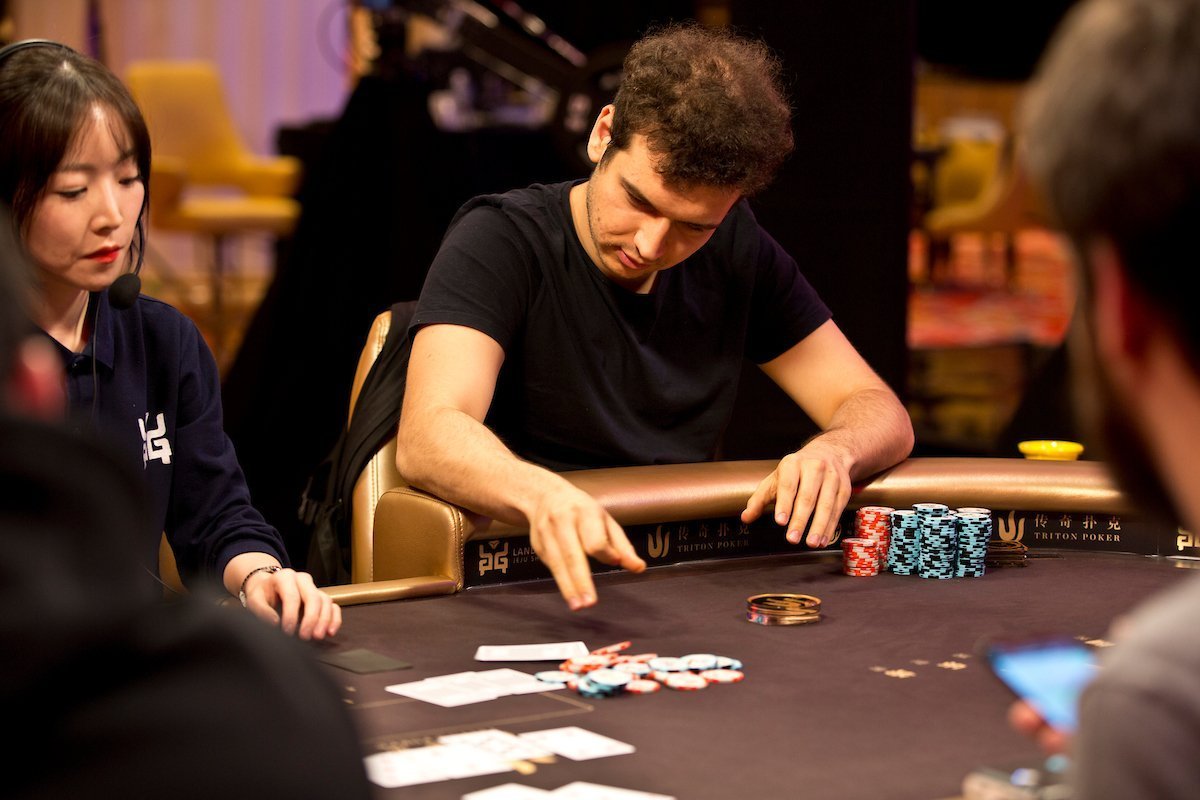 While everyone on the rail was experiencing deja vu shivers, expecting another Koon/Phua showdown for all the beans, Chidwick won a flip with ace-jack against Phua's sevens, and the Malaysian businessman was denied his chance at redemption against Koon. Phua had to settle for HK$4.2 million for third.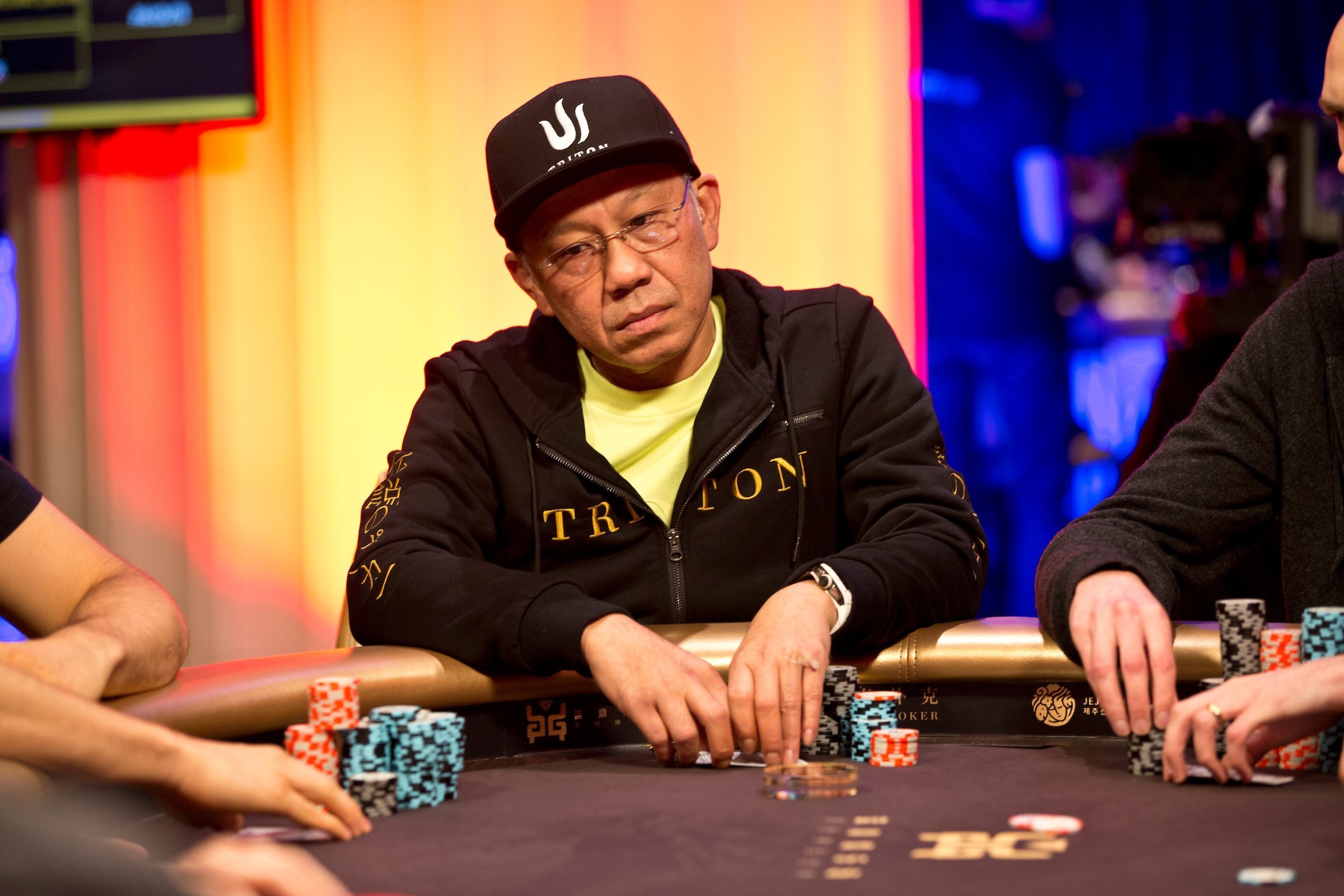 With a deal then quickly negotiated, and nothing but the trophy left to play for, spectators might have expected a quick resolution. But such is the innate competitive spirit of players at this level, that Koon and Chidwick continued to battle as though millions were on the line. It was only when they got to breaking point that they struck a new deal with tournament organisers to force their hands, and all the chips suddenly went in.
Chidwick's huge score emphatically hauled him back into the black for this trip to Jeju, and continues his breathtaking recent run. And as for Koon, there's little more anybody can say, except watch out in the last short-deck event of the week. Koon is settling in to play that today.
"It's been a dream week," Koon said. "It was incredible, it was amazing."
Event #7 — NLHE Triton Refresh
Dates: March 8-9, 2018
Buy-in: HK$1 million (US$130,000 approx)
Entries: 25 (inc. 3 re-entries)
Prize pool: HK$23,500,000 (US$2.99 million)
1 – Jason Koon, USA, HK$7,640,160* (US$973,000)
2 – Stephen Chidwick, UK, HK$8,859,840* (US$1.13 million)
3 – Paul Phua, Malaysia, HK$4,200,000
4 – Michael Addamo, Australia, HK$2,800,000
*Deal was made
Photography by Jamie Thomson/Poker Photo Archive.