John Juanda today folded quad sixes at a final table of the Triton High Roller Series. It was a huge fold, even in short deck hold em, and it was wrong. His opponent, Sergey Lebedev, was on a bluff. Juanda was also drawing dead in a hand against Wai Kin Yong a little later, but rivered a chop to survive. About two hours after the quad sixes incident, Juanda was still at the table with Lebedev and Yong long gone, and there was a Triton trophy in Juanda's hands. That's short deck.
The 47-year-old Juanda, five times a WSOP bracelet winner, tonight sealed his second victory on the Triton Series, winning the HKD 250,000 ($32,000) buy-in short deck tournament at the Maestral Resort, Budvar, Montenegro, securing a HKD 4.72 million ($613,600) payday. He previously won the main event in Macau, but this tournament was every bit as tough.
In winning today he not only showed his extraordinary grittiness and obduracy, he also yet again denied Daniel Dvoress a Triton title, despite the Canadian having carried an enormous chip lead into the second and final day. Dvoress had more than half the chips in play six handed, but still couldn't get over the line. Dvoress is having an exceptional trip to Montenegro, and has made five final tables. But his long hunt for outright victory persists as he added his second runner-up spot of the festival.
Dvoress got exceptionally unlucky in crucial spots, doubling up opponents who got it in with inferior hands. But short deck hold'em is a volatile game and this time it was Juanda who found the right path to the title.
"It feels great," Juanda said. "Every time you win a tournament like this, it's an amazing feeling." He added that he has only been playing short deck for nine months. He's a quick learner.
They came back today with 12 players, the survivors of an opening day in which 65 entries (including 29 re-entries) swelled the prize pool to HKD 15.275 million ($1.95 million). Dvoress had absolutely heaps while all the others had to risk all and hope to ladder up. (Juanda was actually Dvoress's closest challenger, but had less than half of the leader's chips.)
Jesus Cortes was first out, losing a flip with


to Michael Soyza's overcards. Then Isaac Haxton followed him out the door in 11th when his


was behind Dan Cates's


. The same hand —


accounted for Winfred Yu in 10th — and that brought us to the HKD 616,000 bubble. Next out would go home with nothing, while everyone else would be guaranteed around $80,000.
It's been a bit of a breakout series this week for Danny Tang, who won his first $1 million-plus prize in the full deck main event. And here he went on to taste the pain of his first super high roller bubble. Tang shipped his short stack with


and Sergei Lebedev called with


. Tang didn't hit and Lebedev, who rode his luck in the early stages of the day, chipped up beyond 2.5 million as Tang headed away. "Good game," he said.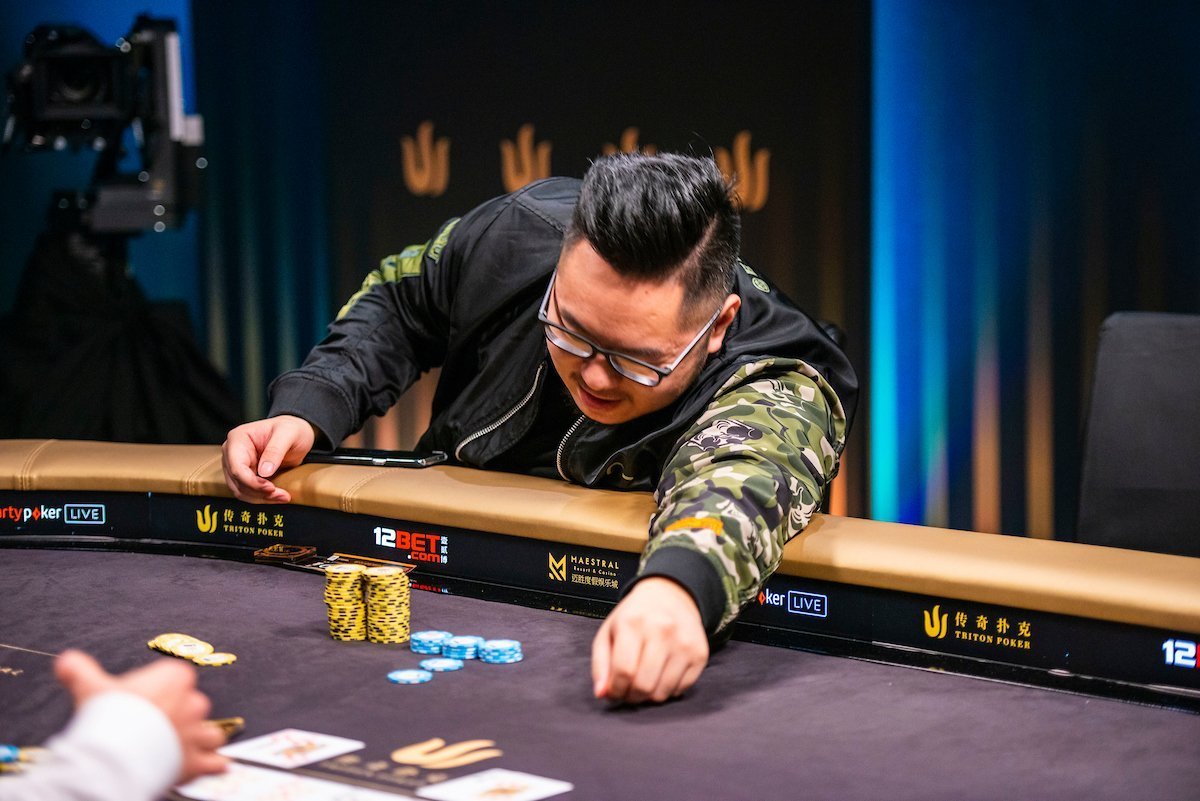 Tang's departure meant yet another in-the-money finish for Paul Phua. It was his 12th, a record on the series, and now two more than anybody else. Phua had other commitments this afternoon, including welcoming a local mayor and hospital director to the tournament room to receive Triton's latest gift, so in some ways it was for the greater good that he was knocked out in eighth.
It was fairly straightforward: jacks into queens, with Dvoress holding the bigger hand. For once there was nothing too exciting about the board and Dvoress's queens held.
Michael Soyza then hit the rail in seventh, before Cates's elimination in sixth was grim for him — a one-two punch that maybe owed a large part to his extreme tiredness having played tournaments all day and cash games all night for a week. He went multi-way to a flop holding


and then opted to check the



flop. That turned out to be disastrous as the free card

came on the turn, which hit Peter Jetten's


. The

river deepened the mire for Jungleman and he lost about two thirds of his stack.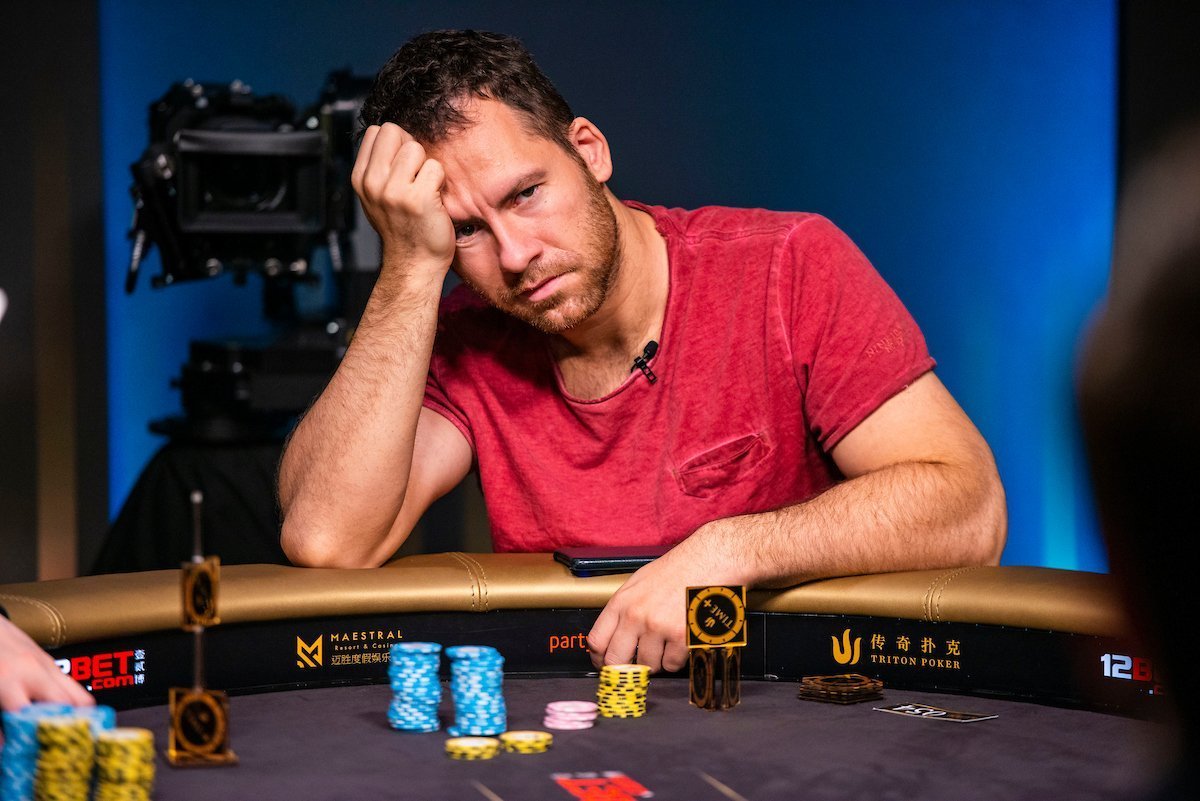 Not long after, Cates had


, got his chips in and got a call from Wai Kin Yong's


. Yong rivered a straight to bust Cates and send him home with HKD 980,000 ($127,400).
With the usual hell-raisers now departed, Russia's Lebedev again took on the mantle. He hit a chop on the river to keep hold of his big stack just before the bubble, and when the field was six-handed, he spotted a terrific opportunity for a bluff against Juanda. The board was out all the way, showing





and Lebedev made a bet of 200,000 into a pot about four times the size. Lebedev only had


so was playing the board, but Juanda wasn't. He had


in the hole, otherwise known as quads.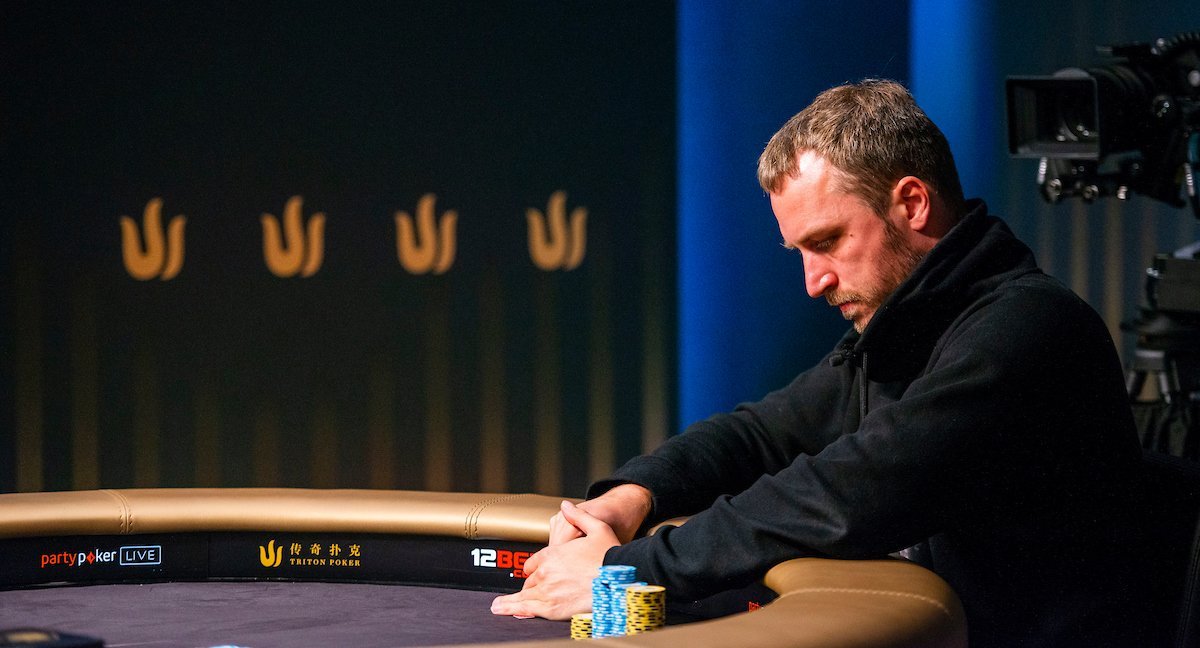 Juanda believed Lebedev, however, and let them go, obviously putting Lebedev on the case ace. It was a huge fold — I don't think we've seen quads folded this week on the Triton Series — and Juanda will have been kicking himself when he watched it on the stream.
Despite all that, Lebedev still couldn't build a huge stack and Juanda watched on as Peter Jetten sent Lebedev out. Lebedev shipped with


, Jetten called with


and there was nothing for Lebedev to get excited about. Lebedev's first cash of this trip was worth HKD 1.25 million ($162,500).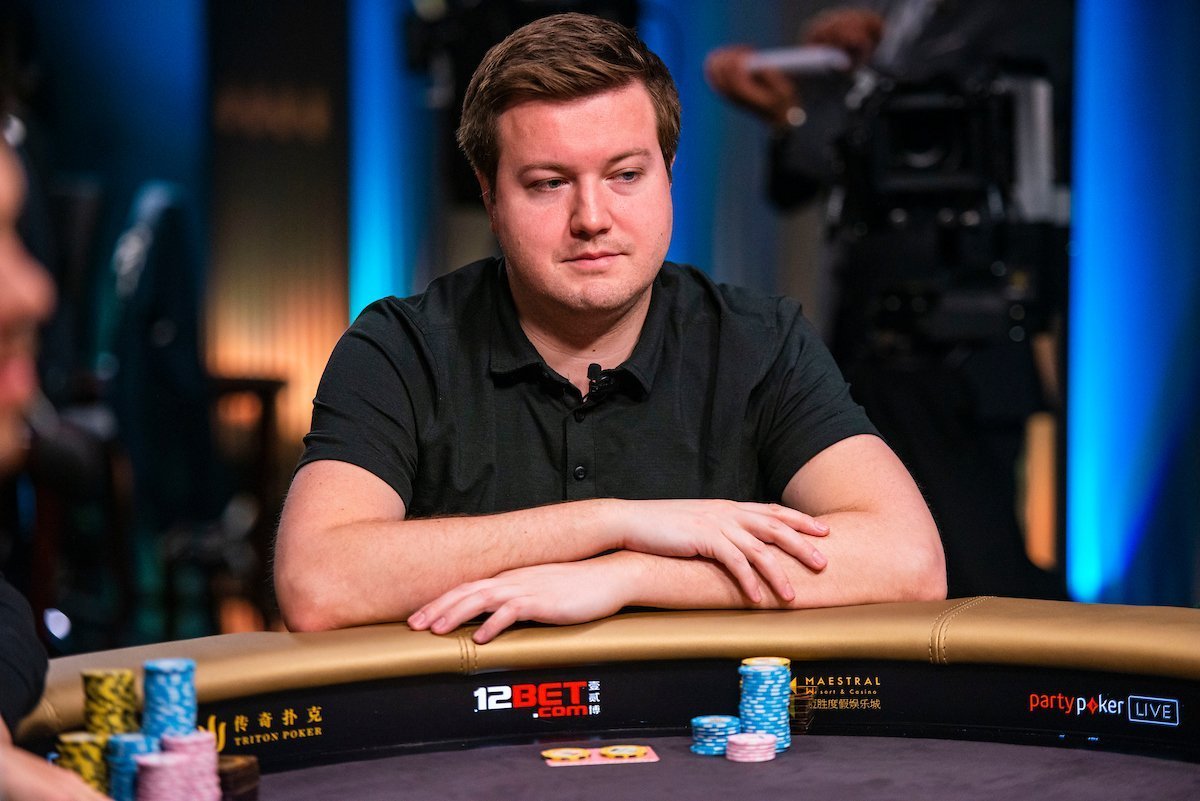 It turns out that Lebedev's chips were only really on temporary loan to Jetten, and they would eventually end up with Juanda. Jetten got his stack in as a 64 percent favourite with


against Juanda's


on a board of




. But the

river was gin for Juanda and Jetten finished fourth for HKD 1.62 million ($210,600). That was his fourth final table of the week and ninth on the Triton Series.
The three-handed battled pitted two former champions, Yong and Juanda, against the week's form player Dvoress. In a crazy hour or so of play, all three of them held the chip lead and all three of them was the short stack, before Yong became the next man out. The deck turned against him in a number of crucial spots and eventually he lost with


against a resurgent Juanda's


.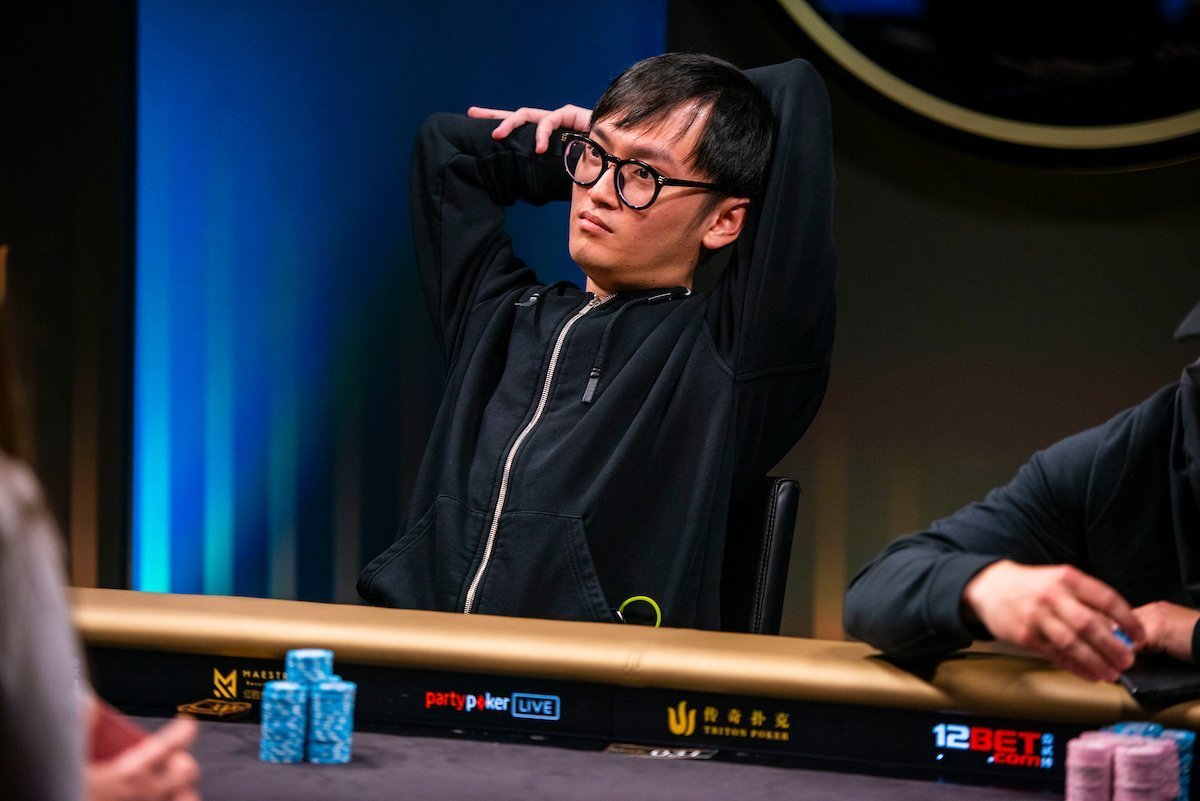 "I think I'm pretty unlucky, I lost a few key hands and chopped once with Juanda when he was drawing dead," Yong said when asked about the topsy-turvy three-handed battle. "But it's fine. That's why short-deck is fun."
The heads-up players had about 80 antes apiece when they first got their chips in, chopping a pot with ace-queen each. But the final hand was a doozy, and demonstrated again how hard it is ever to win a hand, let alone a tournament, in this variant.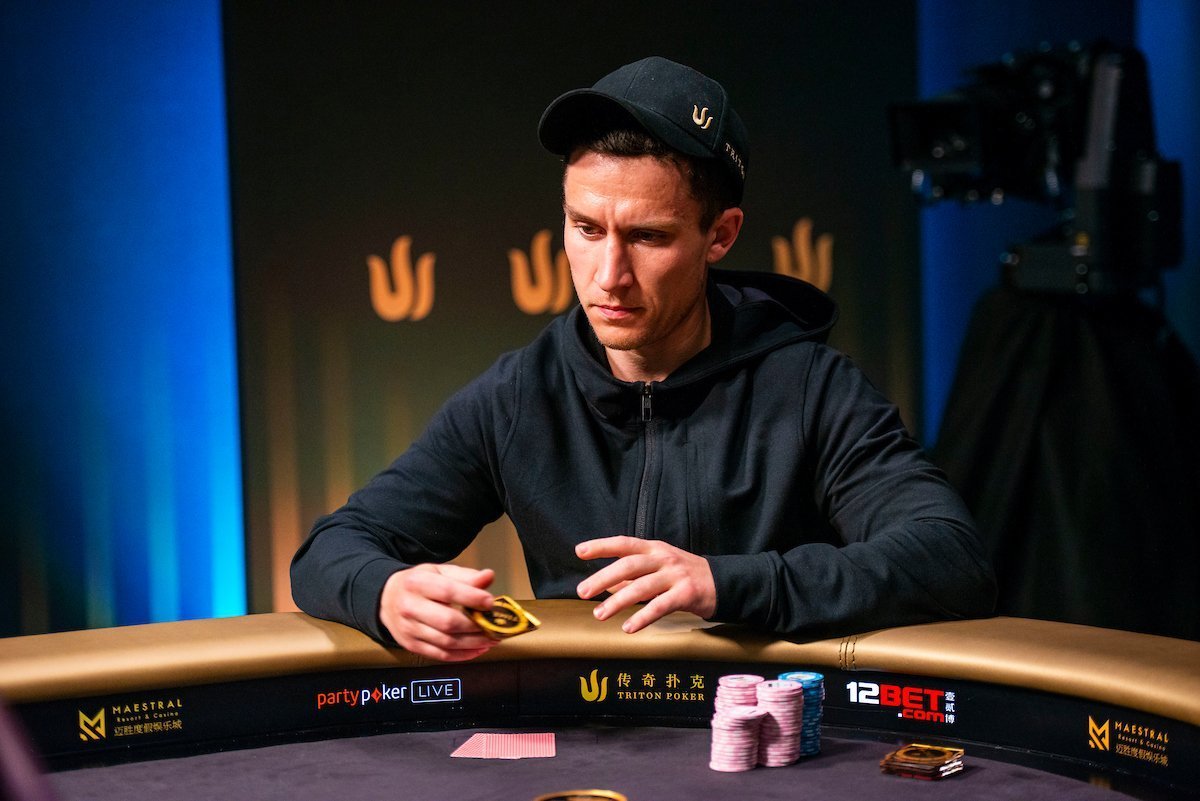 Dvoress was dealt


and raised. Juanda had


and called. They then saw the



flop. Juanda had a flush and Dvoress had the nut-flush draw, plus an over-pair, and they gradually got the chips in.
Juanda checked, Dvoress bet 500,000 and Juanda called, bringing the

turn. Both checked, and the

came on the river. Juanda checked again, and Dvoress then bet 1.5 million — most likely a value bet with his two-pair. But Juanda sprung the trap and moved in for 9.2 million, a massive overbet into a 4 million chip pot. Dvoress spent three time-bank chips but then called, and saw the bad news.
Dvoress wins HKD 3.16 million ($410,800), while Juanda claimed HKD 4.72 million ($613,600).
Triton Montenegro Event #6 – Short Deck
Dates: May 14-15, 2019
Buy-in: HKD 250,000 ($32,000)
Entries: 65 (inc. 29 re-entries)
Prize pool: HKD 15.275 million ($1.95 million)
1st – John Juanda, Indonesia – HKD 4,720,000 ($613,600)
2nd – Daniel Dvoress, Canada – HKD 3,160,000 ($410,800)
3rd – Wai Kin Yong, Malaysia – HKD 2,150,000 ($279,500)
4th – Peter Jetten, Canada – HKD 1,620,000 ($210,600)
5th – Sergey Lebedev, Russia – HKD 1,250,000 ($162,500)
6th – Daniel Cates, USA – HKD 980,000 ($127,400)
7th – Michael Soyza, Malaysia – HKD 780,000 ($101,400)
8th – Paul Phua, Malaysia – HKD 615,000 ($79,950)
Photography by Joe Giron/www.pokerphotoarchive.com
12BET is an online betting company specializing in sports betting and casino products. 12Bet became operational in 2007, quickly becoming one of the most popular online betting options throughout Europe and the Asia-Pacific region.
partypoker LIVE was created in January 2017 as a global poker tour, with the aim of bringing large field, high guarantee tournaments to players all over the world. Within just 12 months the partypoker LIVE tour has grown into the world's largest ever poker tour and is guaranteeing over $70,000,000 in the 2018/2019 season.