One of Asian poker's breakout talents was the star of the show on the fourth day of competition at the Triton Poker High Roller Series, Jeju, as Malaysia's Michael Soyza won the third event of the week and HK$11.15 million (US$1.421 million).
The trend in poker at the moment is for the feted talents of North America and Europe to visit the high stakes arenas of the east in search of further riches, but Soyza continues to be an obstacle even the establishment cannot budge. This 29-year-old won his first major title around 18 months ago in Macau, and since then has flourished on the global scene. Then today, at the Landing Casino, in the Shinhwa World Resort, Soyza secured the biggest victory yet of his highly promising career.
"Feels pretty good, it's nice to win something," Soyza said, who added that he doesn't yet feel entirely comfortable at these enormous stakes despite his success. "You just play your hands and hopefully it works out well. Win flips, you know. That's how you do it."
Soyza broke his hand two weeks ago while snow-boarding in Japan, and wore his arm in a sling as he set about his game here. He has 10 screws and a titanium plate in his hand, but it proved to be no distraction.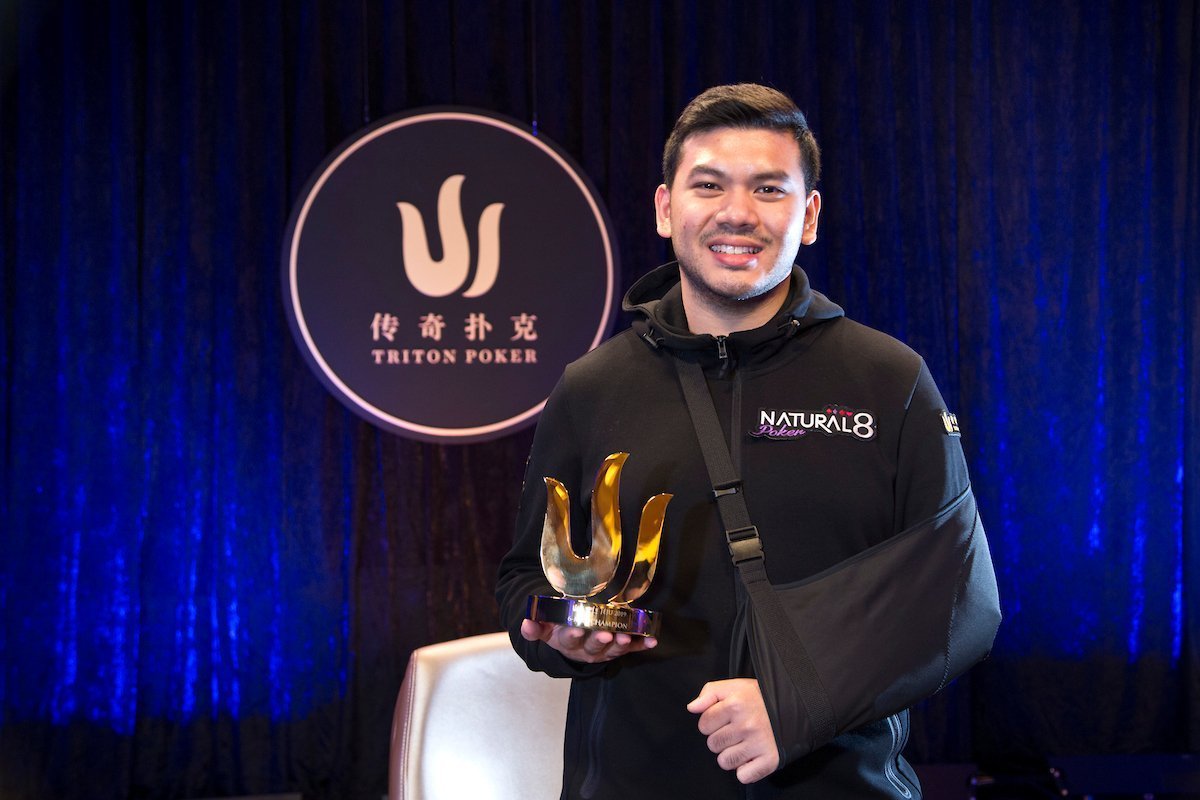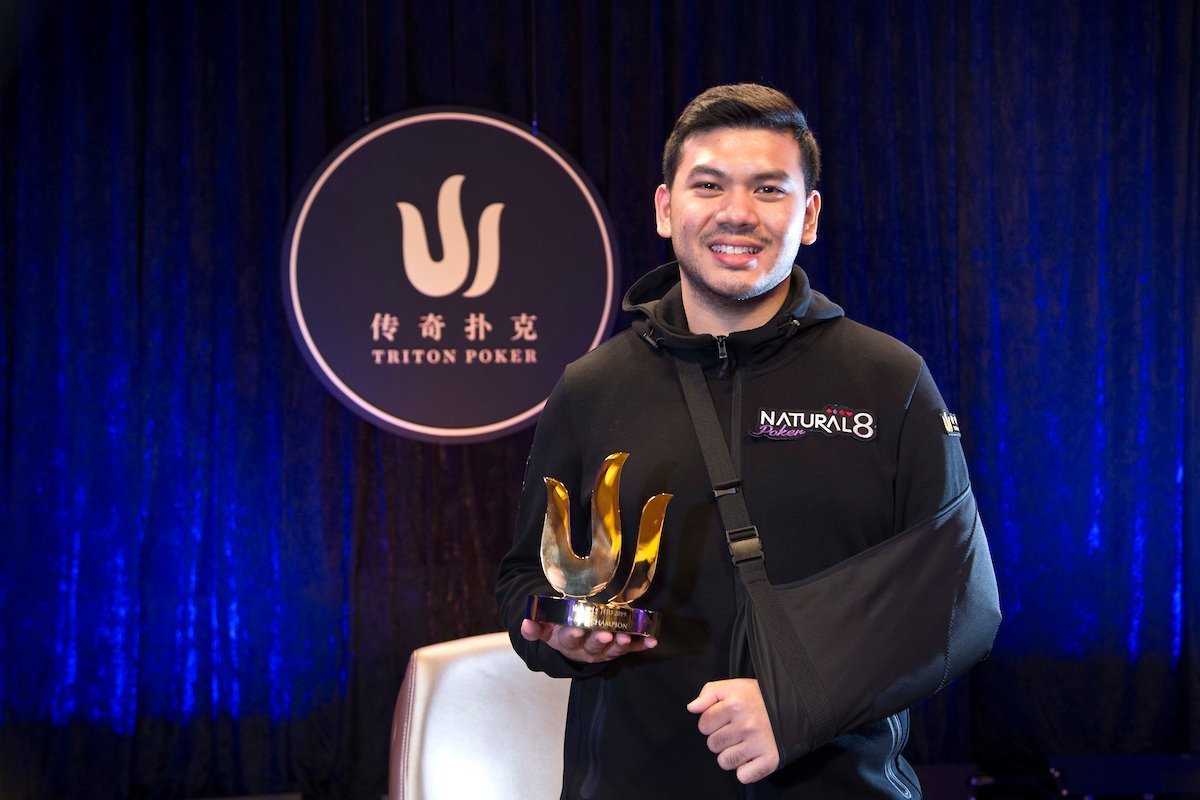 Soyza's final opponent was Sam Greenwood, a Canadian who has been on his own spectacular run of form over the past couple of years, and the final table also featured Bryn Kenney and Triton Ambassador Jason Koon. Soyza's countryman Ivan Leow, a former Triton champion, also made the final table, but none could get close to Soyza. Greenwood made a huge bluff on the first hand of heads-up play, and Soyza worked it out and picked him off.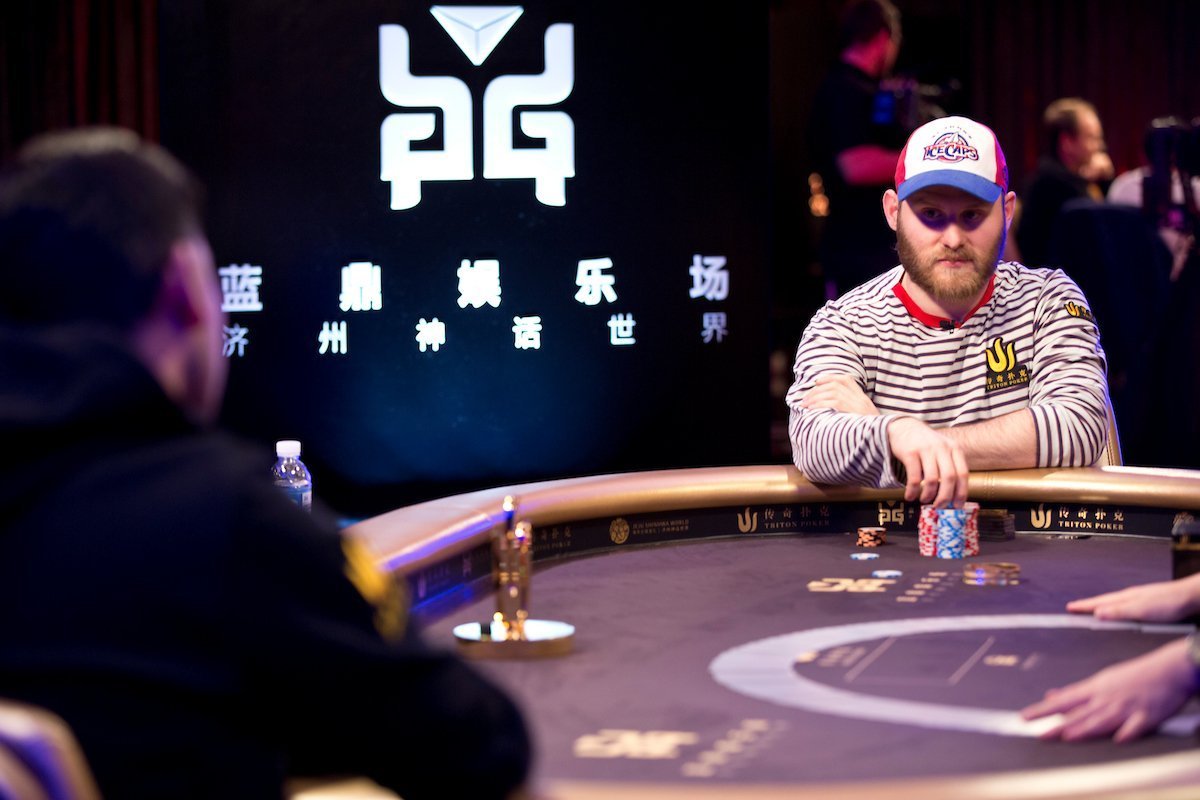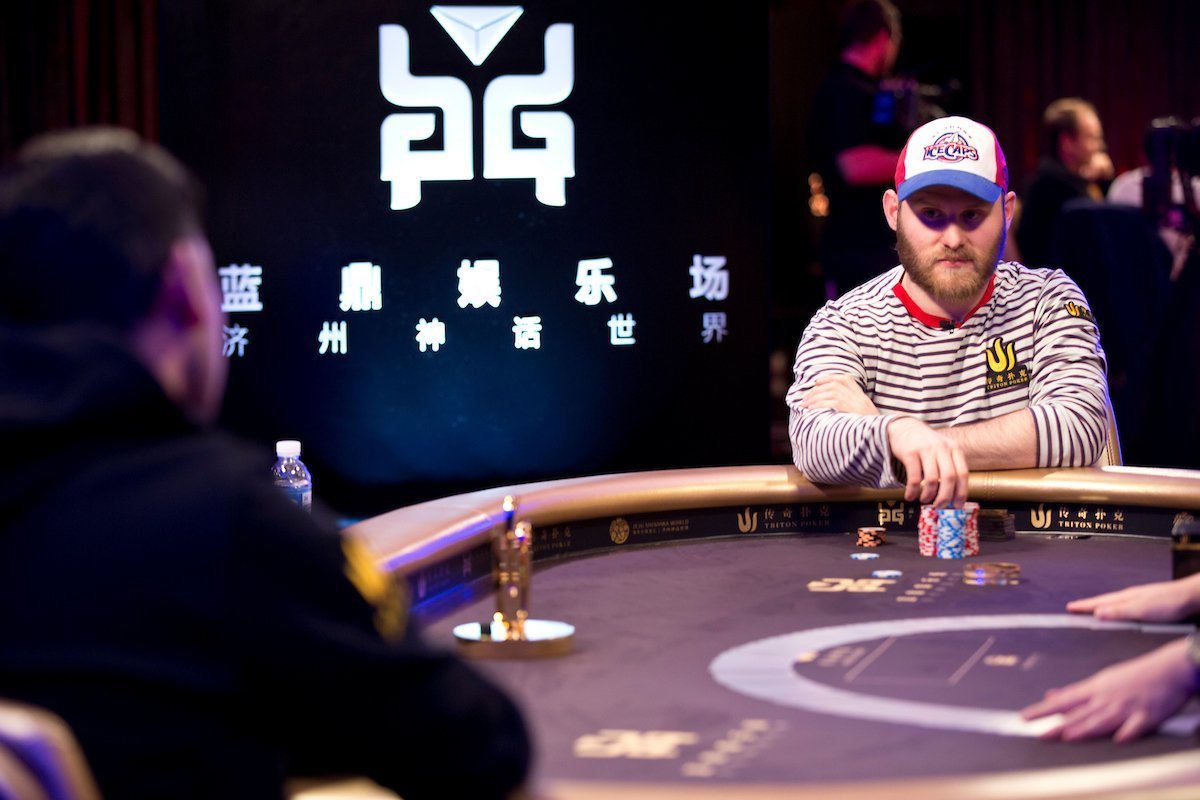 Late last night, on the penultimate hand of the opening day, Soyza knocked out Justin Bonomo and consolidated his chip lead. Although his stack dipped during the early stages of the second and final day, Soyza bounced back to seal the deal.
Play resumed today with 23 players and a long way to go until they even reached the money, let alone the winner. Timothy Adams, who was Soyza's closest challenger overnight, was one of those swept away in early skirmishes.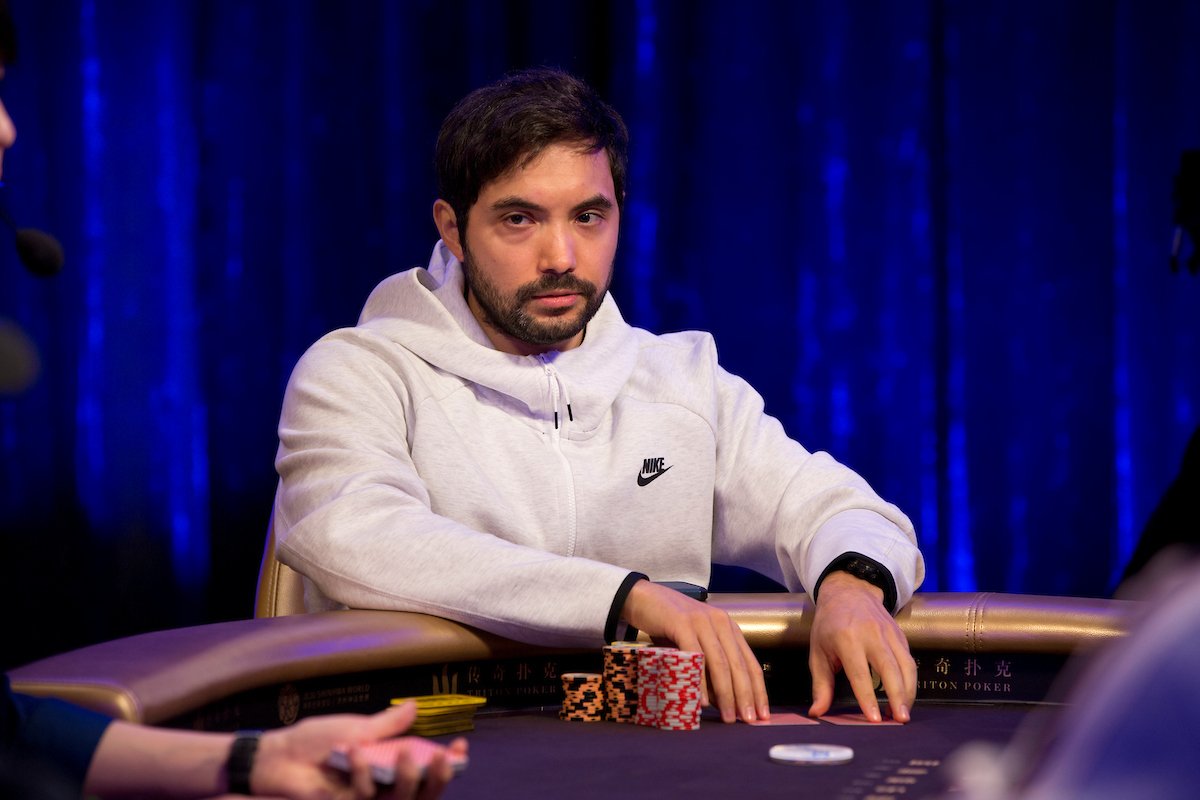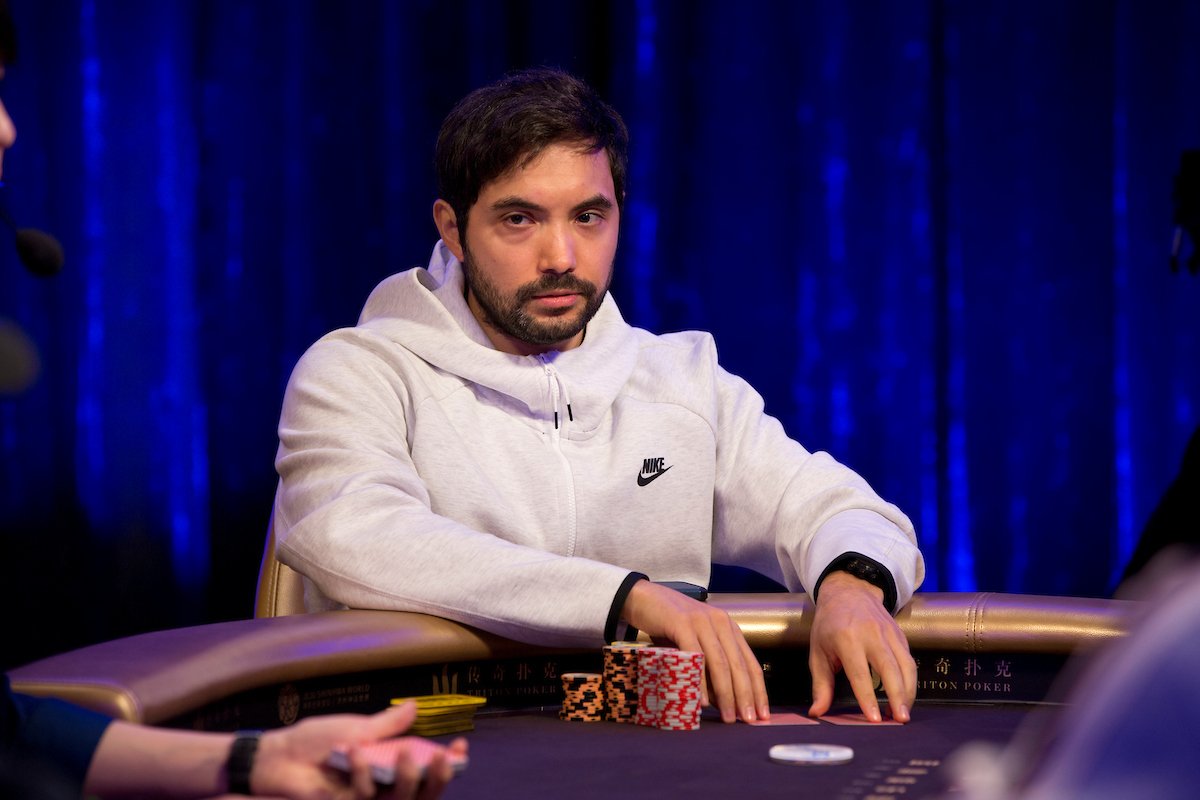 Then in the immediate run-up to the bubble, Kenney came to the fore and showed precisely why he is rated in the top five no limit hold'em tournament players in the world, with a characteristic display of aggression. He cracked Daniel Dvoress's aces and then knocked out the Canadian. Kenney then also eliminated Robert Flink in 10th, when aces stayed good against ace-deuce, and he sat back and saw Tong Siow Choon bust Wai Leong Chan on the other table to burst the bubble.
In that decisive hand, Xu Liang opened to 90,000 with


and the short-stacked Tong Siow Choon found


on the button. He pushed all in. The only player with fewer chips was Wai Leong Chan in the big blind, and he had


. He thought it was worth getting everything in as well. It was only 10 big blinds.
Unfortunately for Chan, his timing was slightly off. His dominated ace did not catch up, and that sent him out on the bubble. It meant he missed out on the HK$1,100,000 min-cash, which all the others began hoping to build to an even more significant total.
For Stanley Choi, that was not to be. He went out in ninth. Then Malaysia's Tong Siow Choon hit the rail in eighth, recording his second cash (HK$1,439,000) of the week.
At seven-handed, they consolidated for a final table and all of a sudden the full quality of this field was plain to see.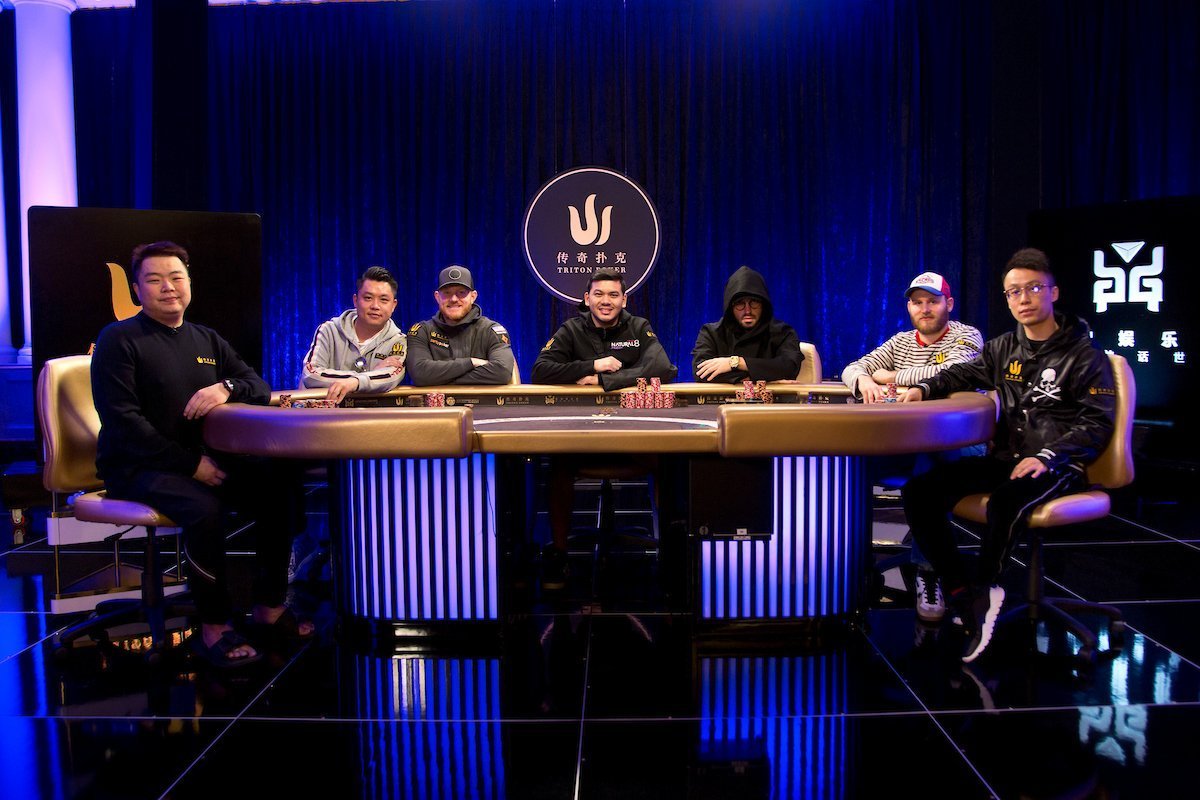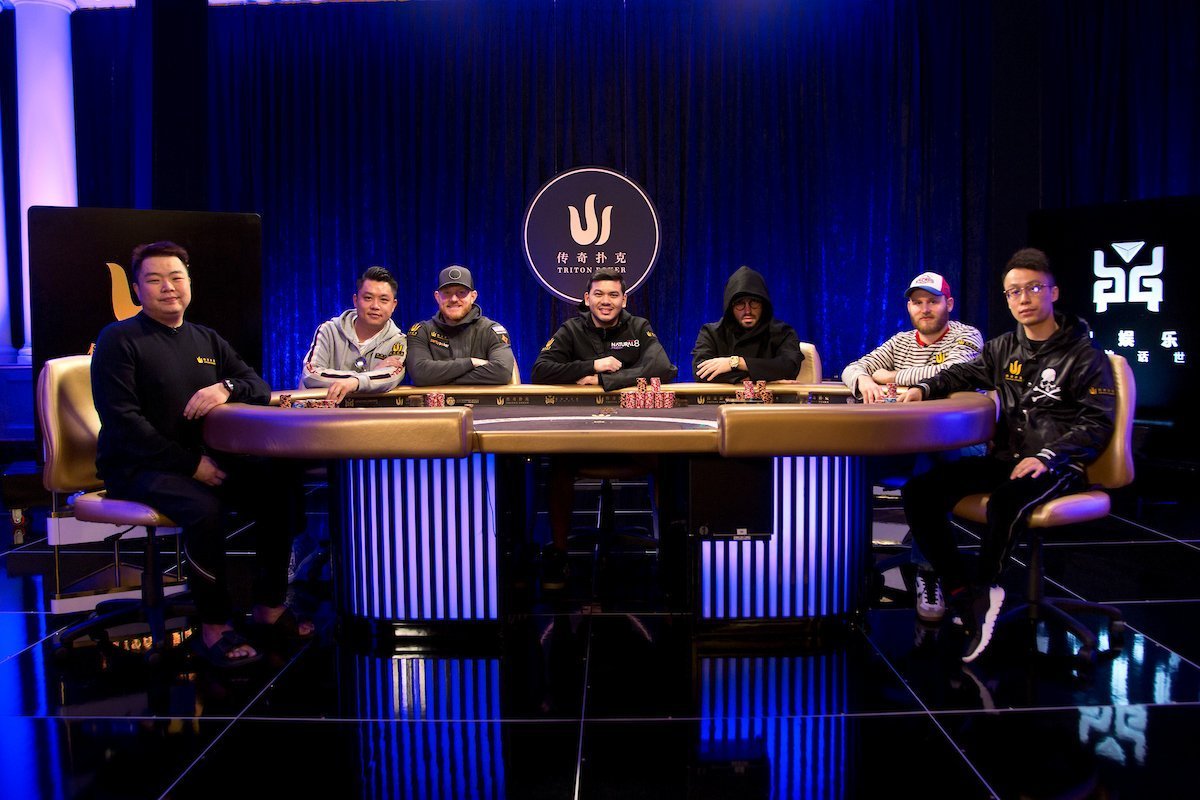 After two days of short-deck, this event was played with all 52 cards in the pack, but even in this format, big hand vs. big hand is still the most likely way to get knocked out. Xu Liang's


was pretty enough for him to risk it all, but Michael Soyza's


held firm to send Liang out in seventh.
Not long after, Jason Koon, who had been card-dead in the tournament's later stages, ran


into Kenney's pair of nines. The Triton Ambassador Koon also recorded his second cash of the week, picking up HK$2.36 million for this finish, and said that he was happy with the result despite the gruelling nature of a tournament series like this.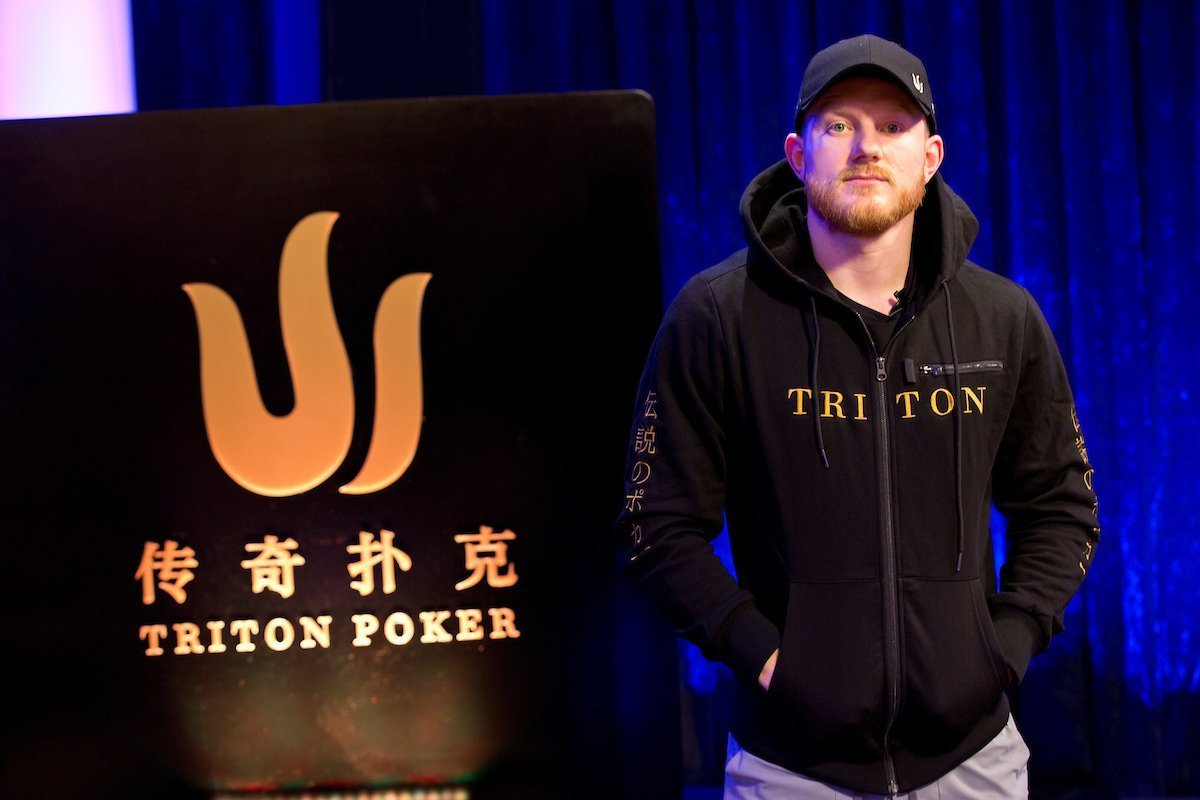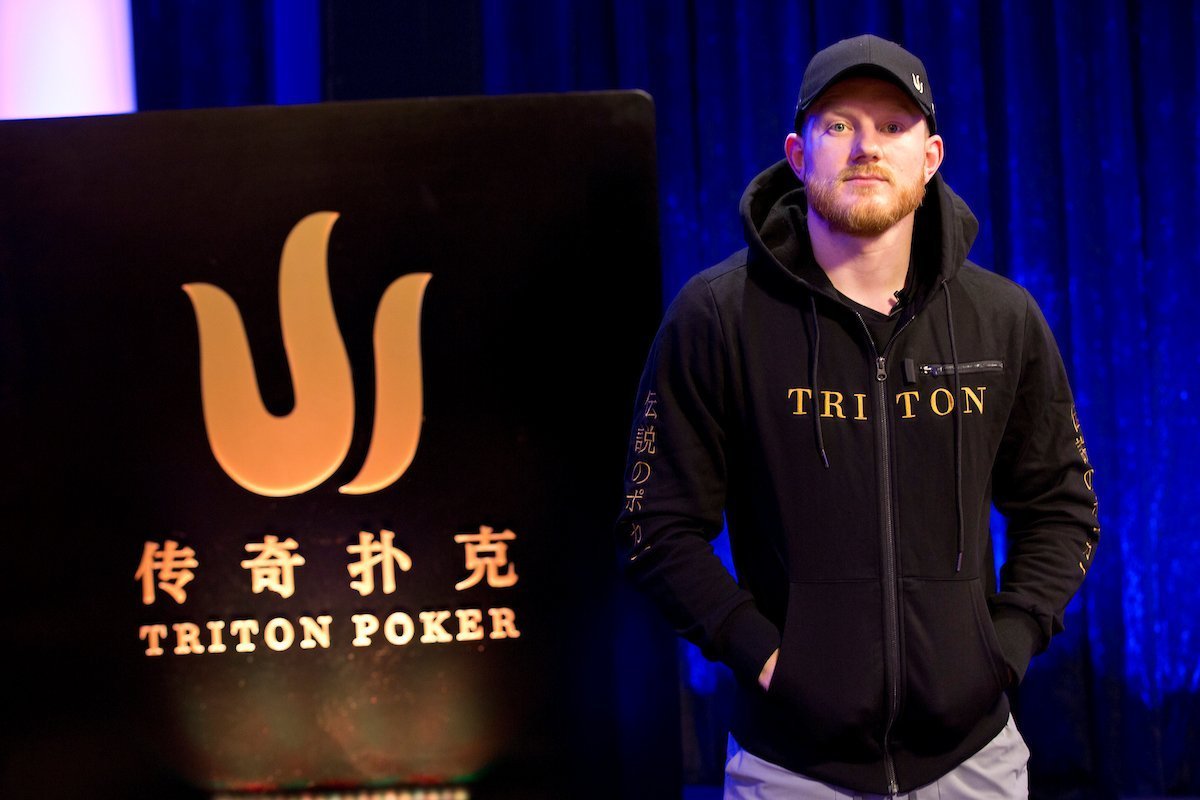 "It was a great result all things considered," Koon said. "Tournaments, especially just four or five or six tournaments, you can't really expect anything over the course of a week. If things go well, that's wonderful. You just try to keep your energy right, play right, try to keep my nutrition and my brain working. These things are a sick grind."
He added: "It's just really, really intense. The goal is just to try and show up and put some A-game poker together and the results will come."
Beh Kok is another Malaysian showing some real promise, but his run at the title foundered at the hands of his countryman and the eventual champion. The stacks were getting shallow when Kok got it in with


and Soyza picked him off with


.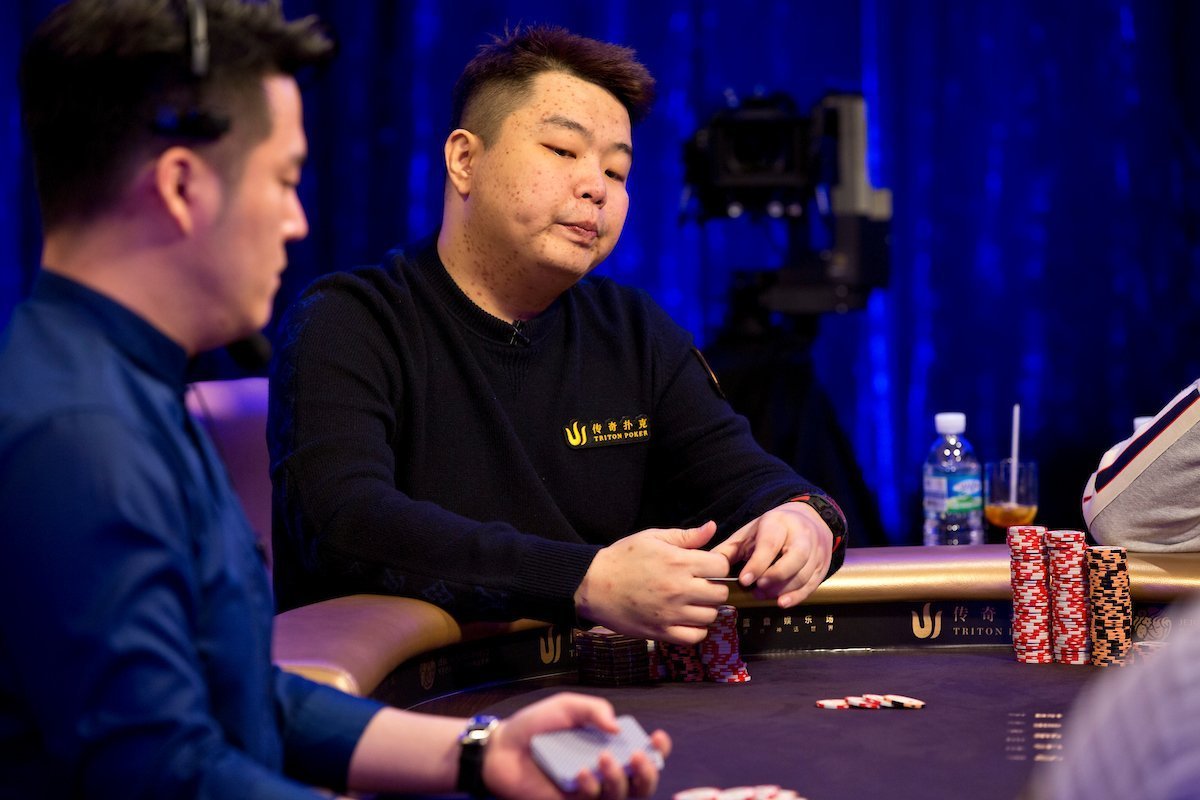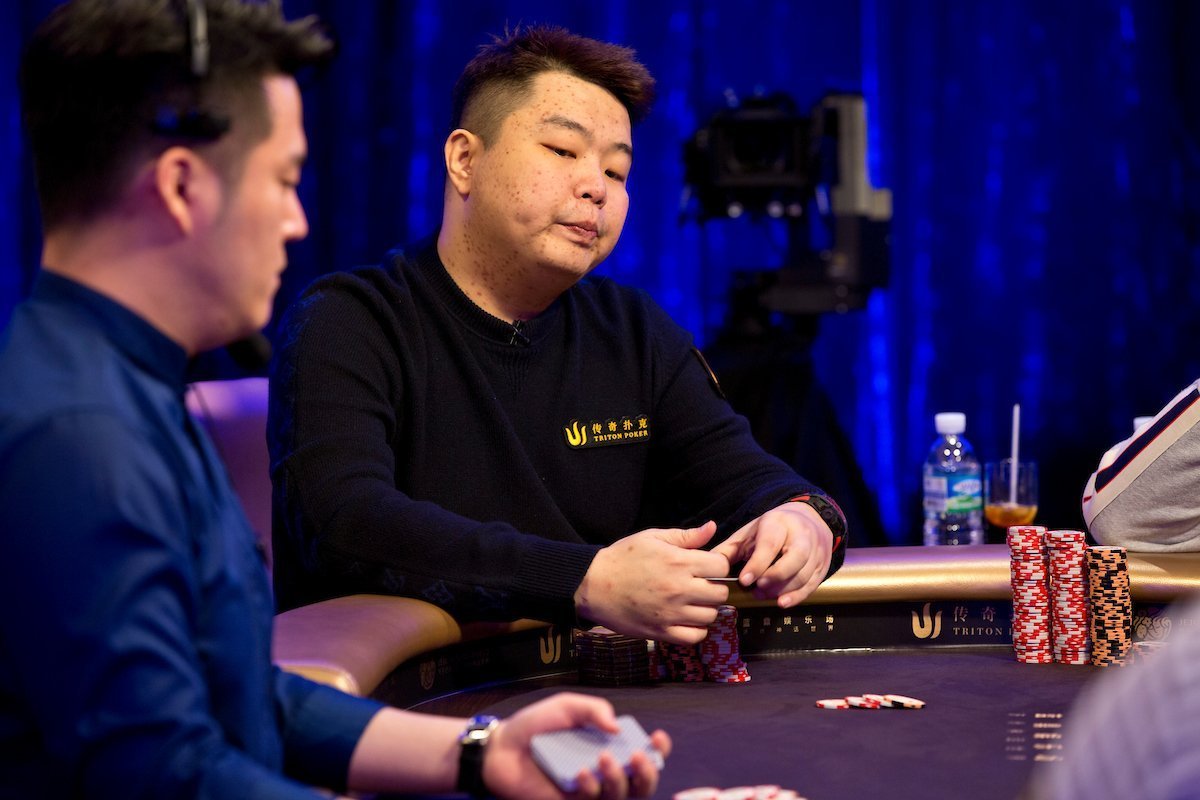 This was the start of Soyza's real surge to the title. He accounted for every one of his remaining opponents. Next to depart was Kenney, who got his last 20 big blinds in with


but ran into Soyza's


.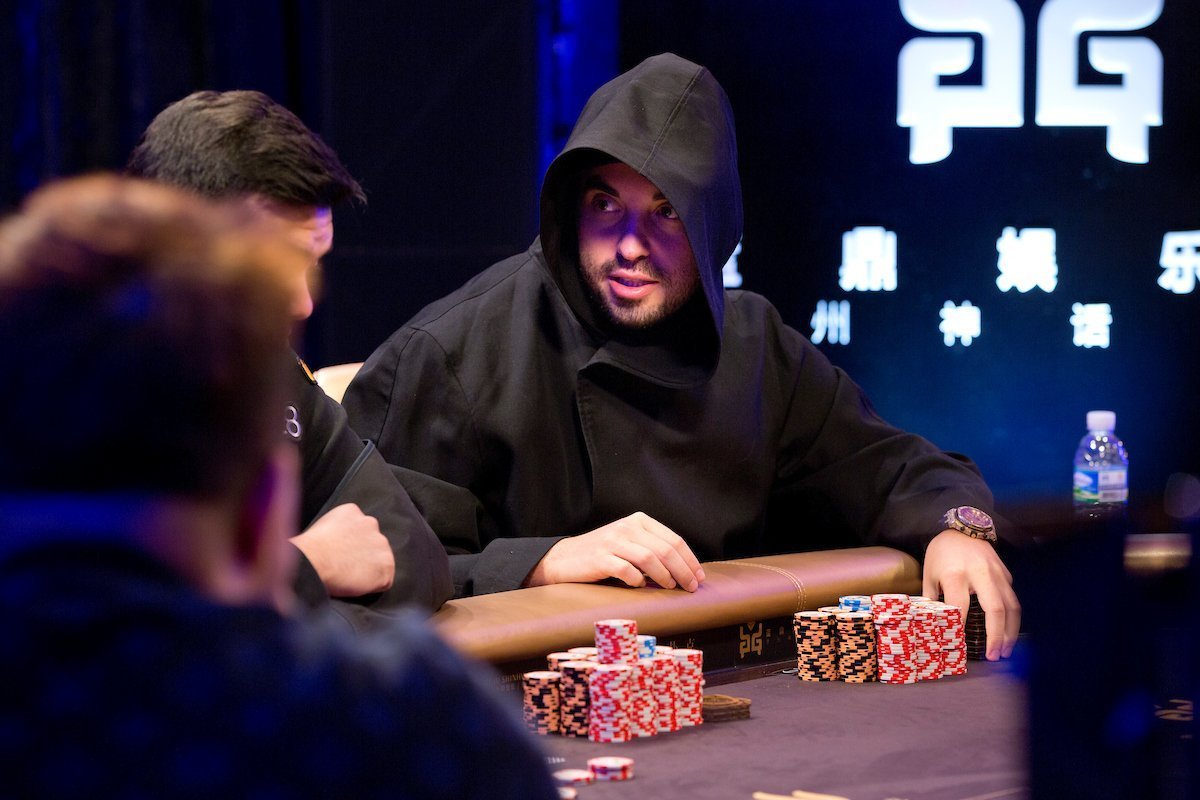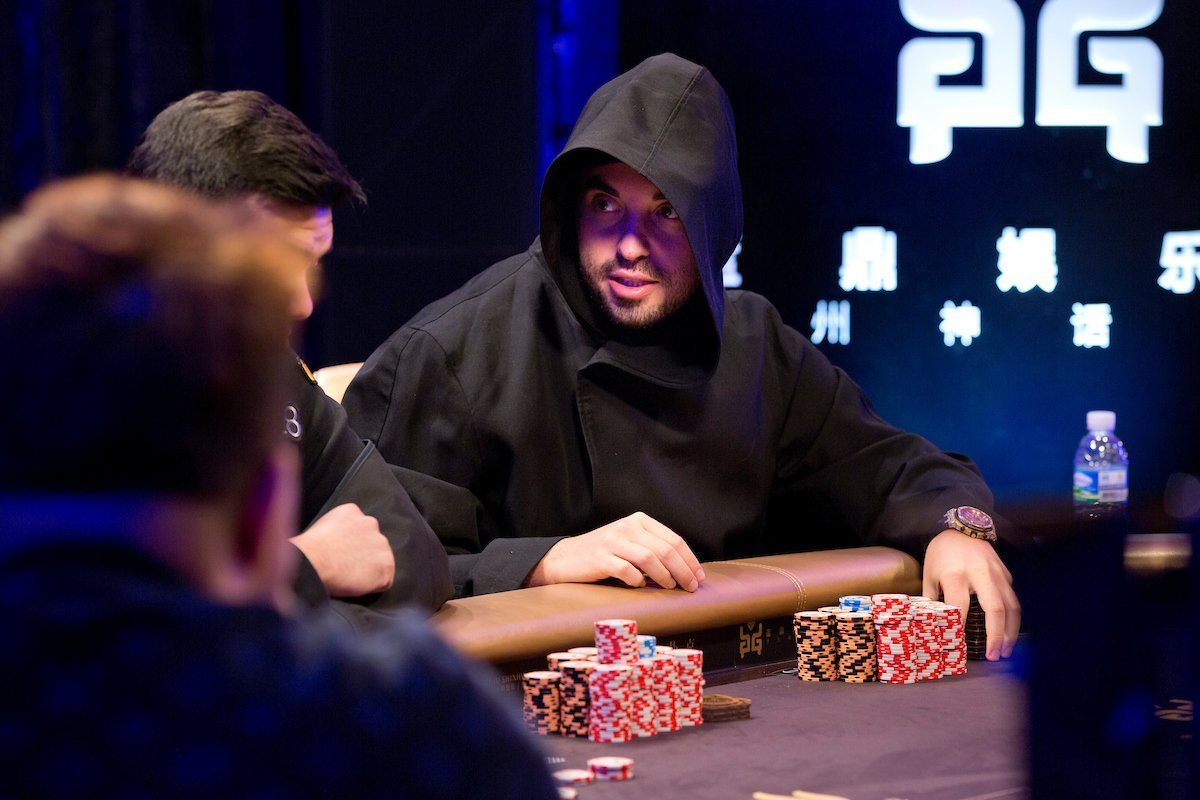 Soon after, Leow lost almost all of his chips to Greenwood, having his kings cracked by ace-rag, and Soyza mopped up the last. It was a minor outdraw with Leow's


losing to


, but another fine performance from Leow. He is also building a much feared reputation, particularly on the Triton Series, and adds a further HK$5.2 million to his coffers.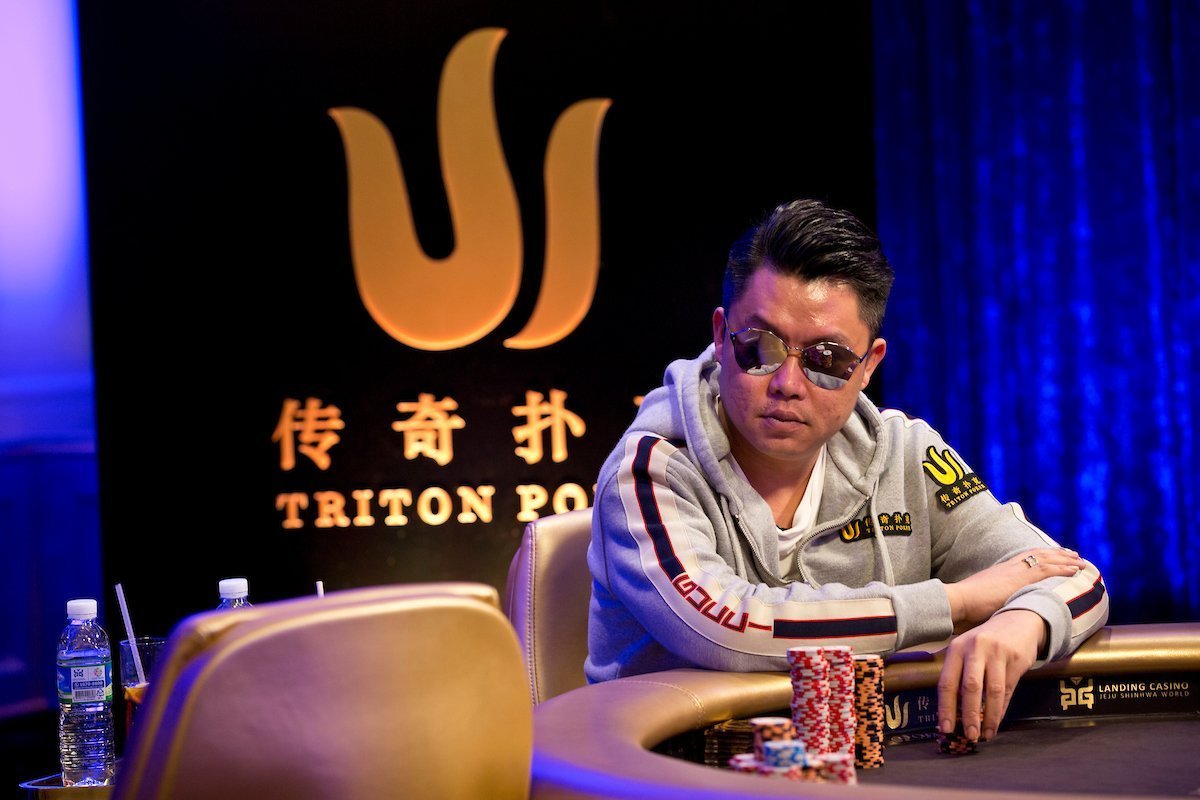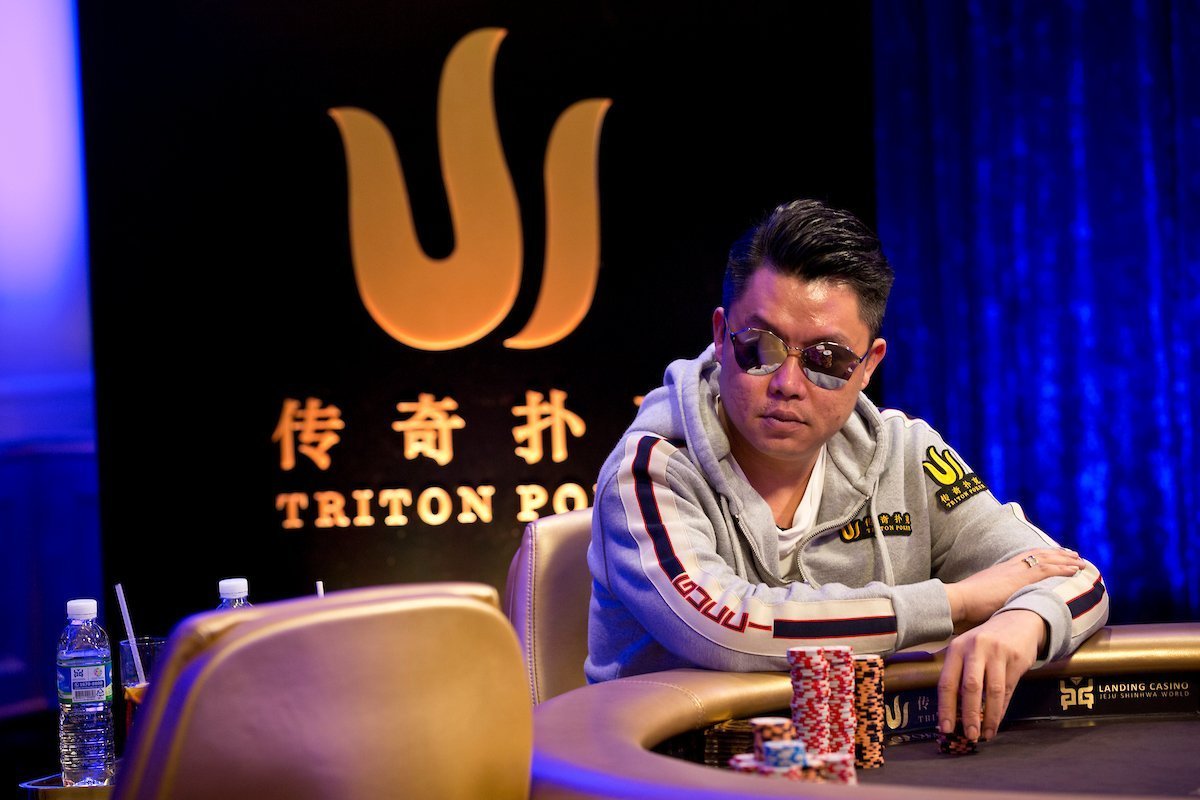 In what is turning out to be an exceptional showing from Malaysian players this week, Soyza again demonstrated that he is the absolute best of the best. He quickly polished off Greenwood — it was the very first hand of heads-up, but a brilliant play nonetheless. Greenwood shoved the river looking at a board of





and put Soyza under enormous pressure with his


.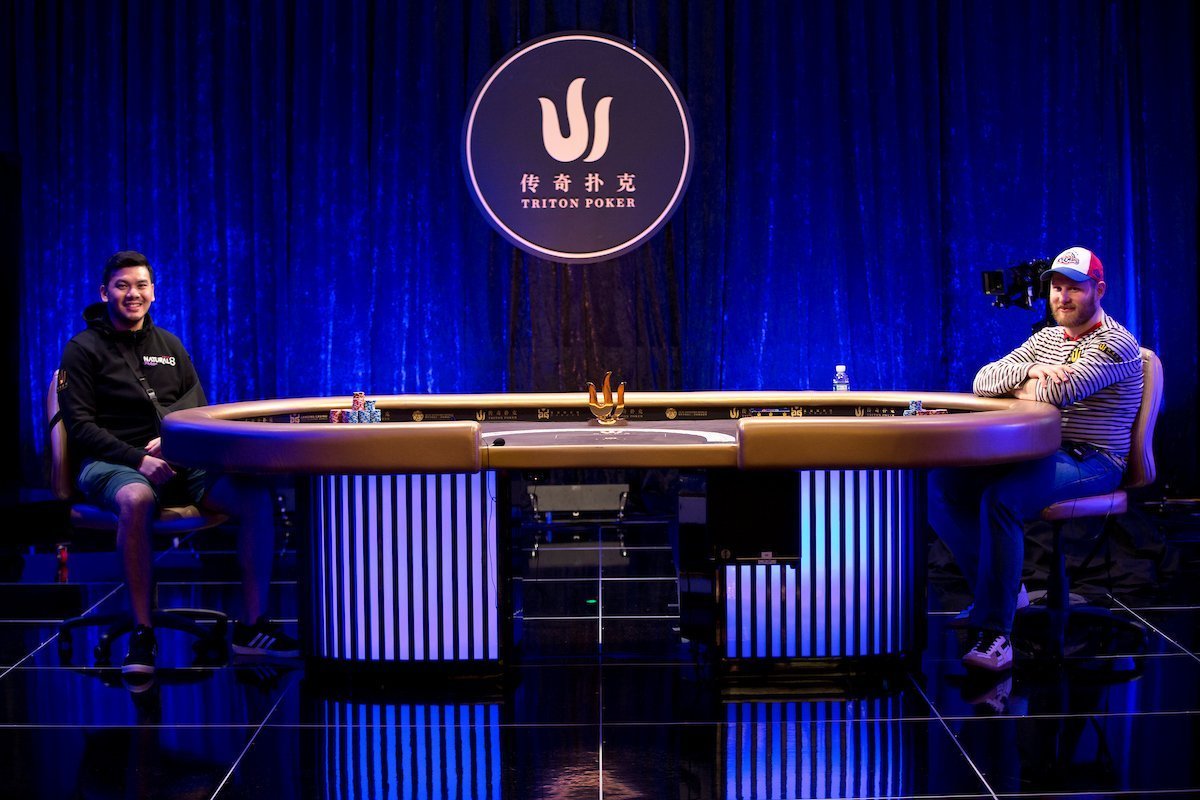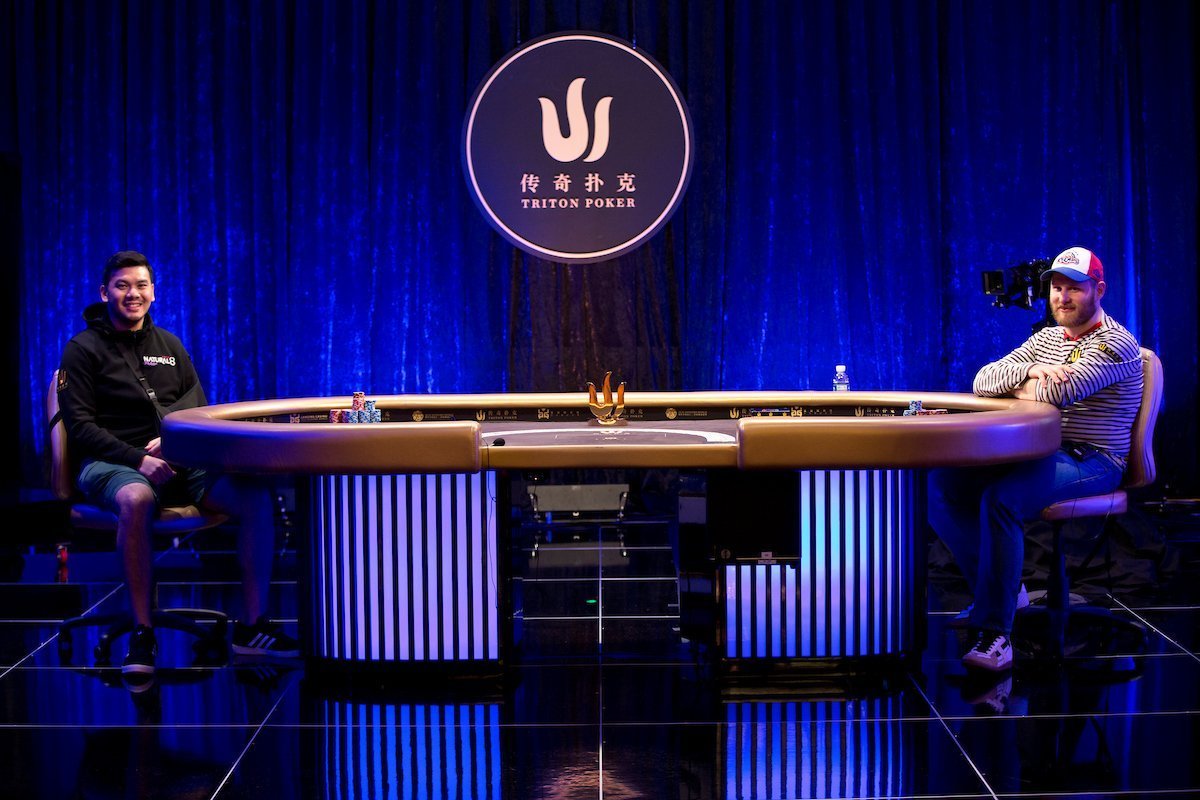 He thought it through — "It's an eight or nothing," said Lex Veldhuis in the commentary booth — and made the call. "You got it," Greenwood said and showed his


.
"Thankfully it was short," Soyza said of the heads-up battle. "Sam's a good player so I'm just lucky I had a good spot. I decided to take it and it worked out pretty well."
Triton Jeju Event #3: Six-Max Hold'em
Buy-in: HK$500,000 (US$63,700)
Entries: 81 (inc. 32 re-entries)
Prize pool: HK$38.07 million
1 – Michael Soyza, Malaysia, HK$11,150,000 ($1,449,500)
2 – Sam Greenwood, Canada, HK$8,000,000 ($1,040,000)
3 – Ivan Leow, Malaysia, HK$5,200,000 ($676,000)
4 – Bryn Kenney, USA, HK$3,921,000 ($509,730)
5 – Beh Kok Weng, Malaysia, HK$3,040,000 ($395,200)
6 – Jason Koon, USA, HK$2,360,000 ($306,800)
7 – Xu Liang, China, HK$1,860,000 ($241,800)
8 – Tong Siow Choon, Malaysia, HK$1,439,000 ($187,070)
9 – Stanley Choi, Hong Kong, HK$1,100,000 ($143,000)