The short deck turbo at the Triton Series Montenegro lived up to its billing tonight as a field of 64 entries gathered in double-quick time and the HKD 12.032 million ($1.53 million) prize pool was all cashed out before anyone went to bed.
It also meant a first Triton title for 28-year-old Quek Sechariah Sheng, in his first tournament on the series, denying the multiple-cashing Paul Phua and Peter Jetten their first title. It must have been particularly galling for those two. They have 21 cashes between them on the Triton Series, with Phua recording his record-breaking 11th. But then in walks Quek and wins at the first time of asking, leaving the Jetten and Phua mantlepieces empty. They finished second and third, respectively.
"I'm still a little bit shaky," Quek said after wrapping up the title in his preferred short deck variant. "That's why this game is so good for beginners. Everybody has a chance."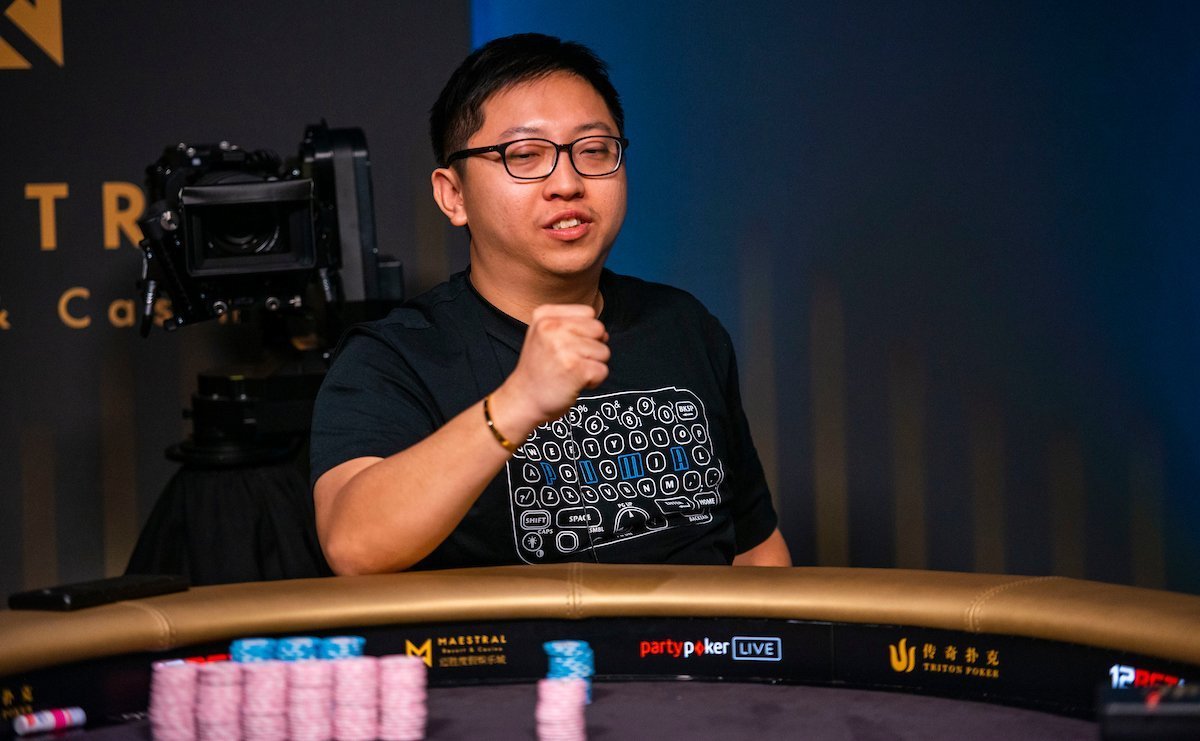 He went on to describe his job as a poker agent, arranging poker games in Bangkok, Thailand, his adopted home. He has watched short deck grow in popularity in the games he has arranged, and said that stood him in good stead. "When you watch your players every day, you learn things," Quek said. "Some of them gave me tips."
Phua actually probably won't be that upset. He knows that he might have been knocked out on the bubble, but instead scored a bubble-up, and led for a long period when the tournament moved into its money stages and then when it was short-handed.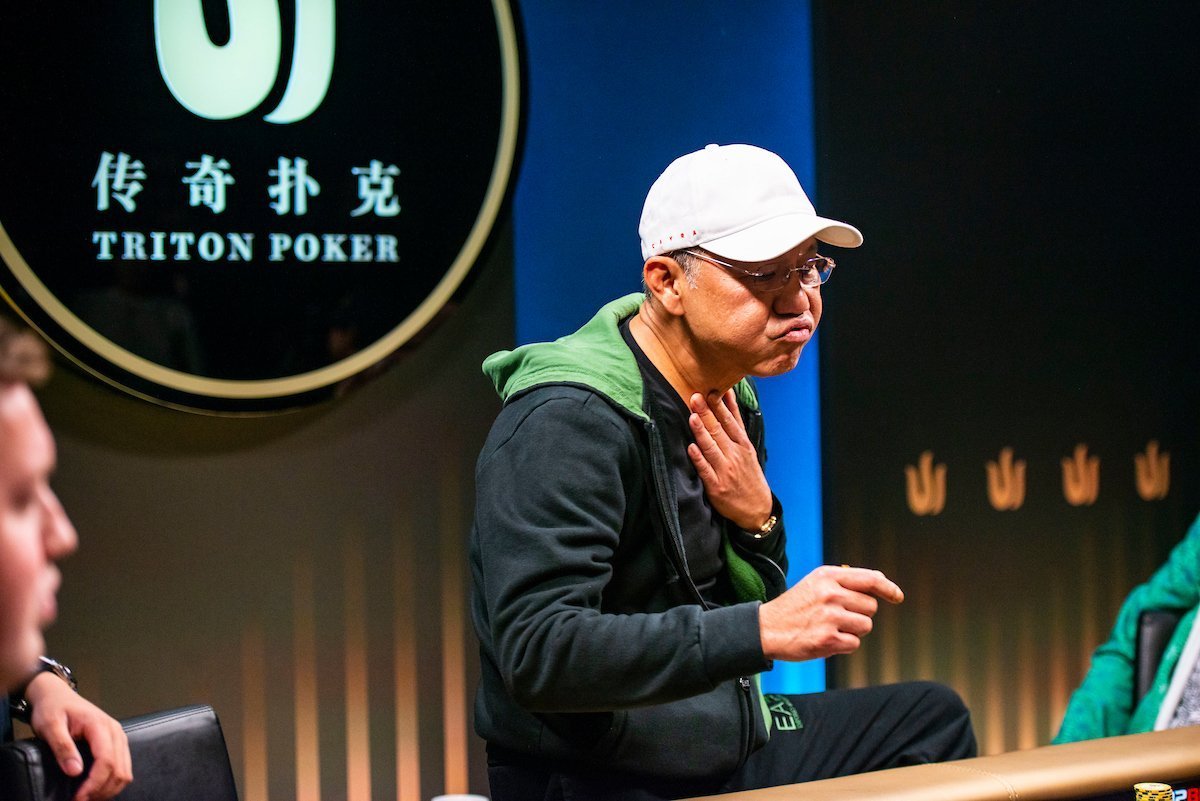 By that point all of Sam and Luc Greenwood, Mike Watson, Ike Haxton, Jason Koon, Mikita Badziakouski and Tom Dwan, among others, were all already laid to waste, many of them having re-entered more than once. David "Raptor" Benefield also found his name on the list of the fallen having had his aces cracked by Daniel Dvoress to burst the bubble.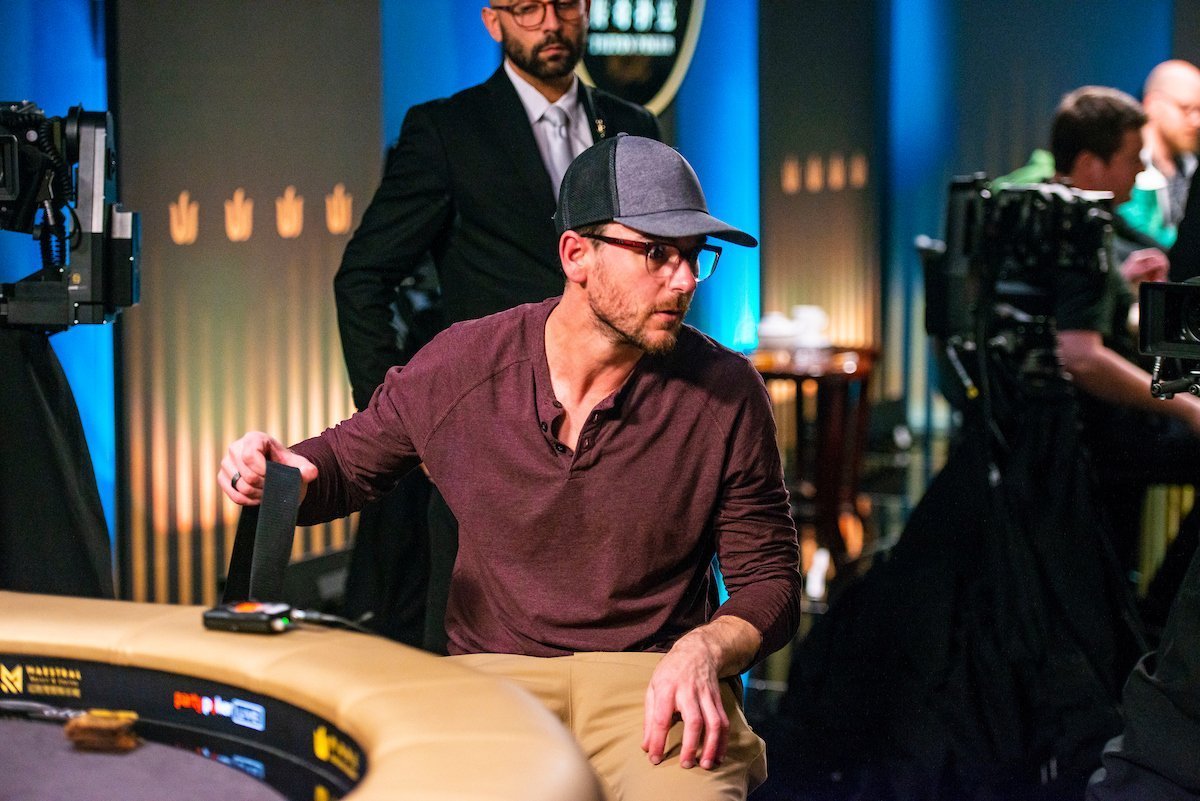 In fairness to Dvoress, he already had two pair with his


on a flop of



when the money went in and Benefield's black aces couldn't hit any of his six outs.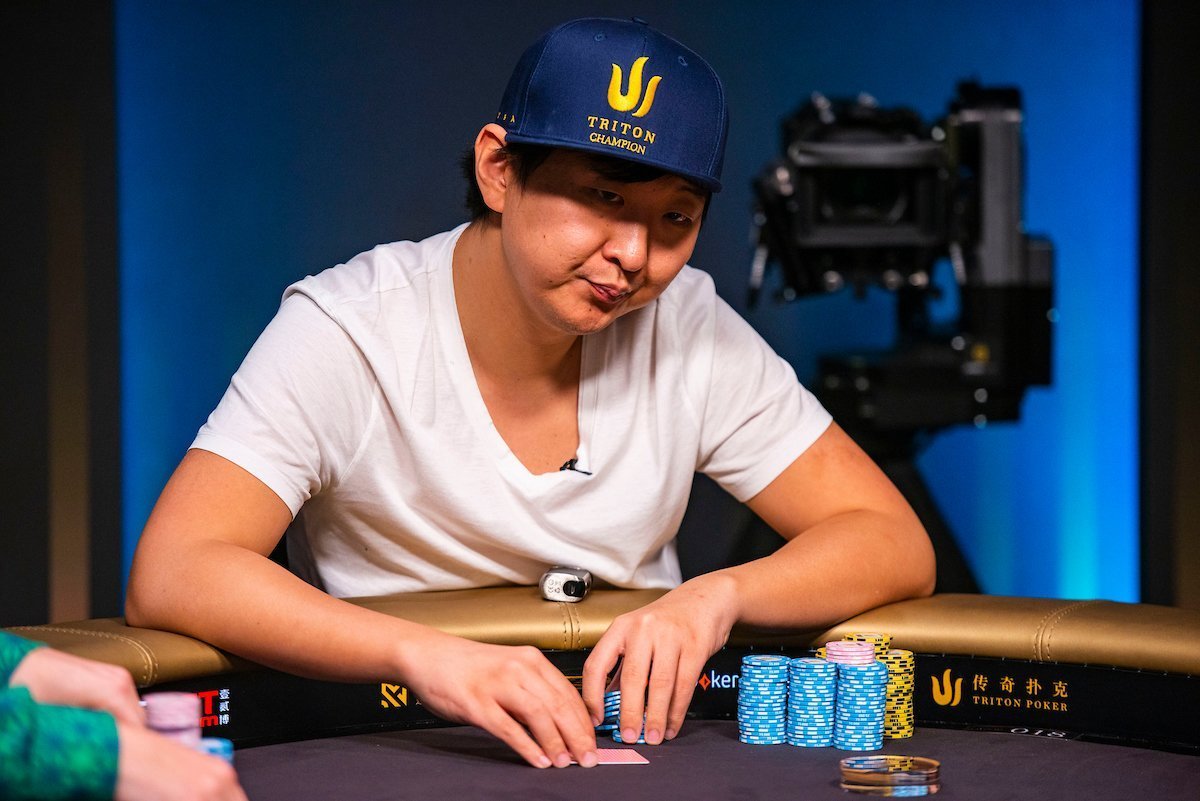 Last night's champion Rui Cao went out in eighth, pocketing HKD 480,000 ($61,151), but unable to add to his trophy haul. That brought them down to the last seven and a final table, with some familiar faces around it.
Dvoress, Kenneth Kee, Wai Leong Chan, Peter Jetten and, of course, Phua have all been to at least one final table at this festival in Montenegro. Only Quek, of Singapore, was a newcomer to the deep stages of a Triton tournament, and this was his first event.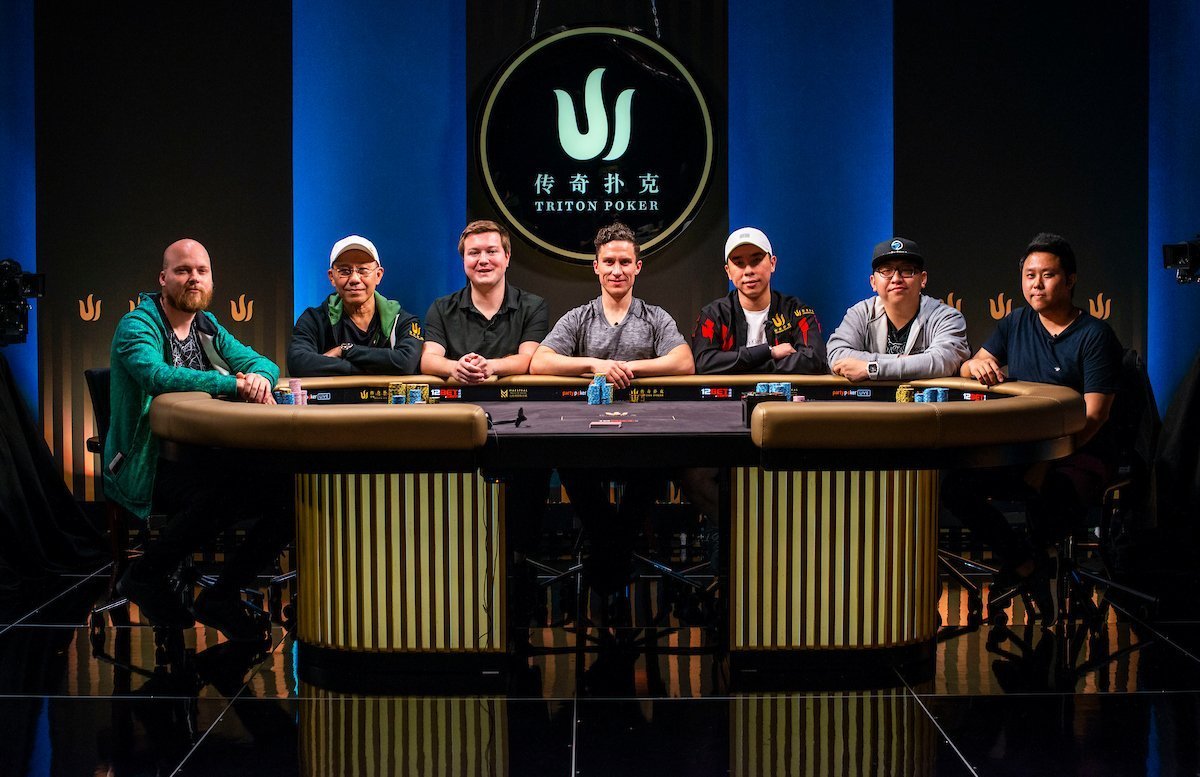 The minute the final table began, Phua found the ignition switch on his steam-roller. Dvoress, who lost a big pot to double up Jetten when


beat


, came out on the wrong side of his latest battle with Phua.
Dvoress hit a huge draw with


and a



flop. Patgorski had top and bottom pair with his


and Phua had


. Dvoress got his money in then and both players called, and even though Dvoress then made his straight on the

turn, the

river made Phua his higher straight. (Patgorski folded on the turn.)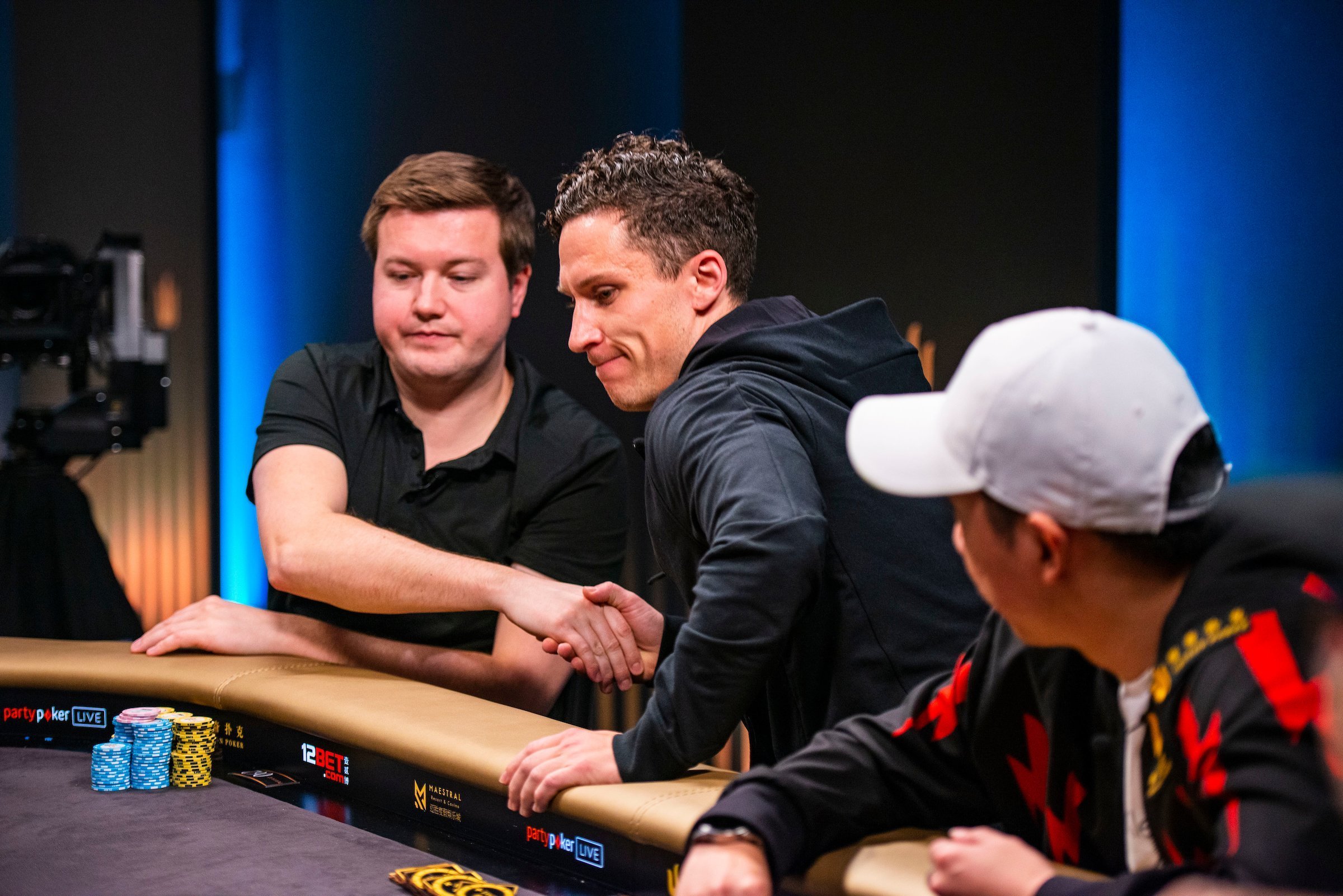 "The final table part feels great," Dvoress said in his bust-out interview, but his tone revealed the truth that all the near misses continue to sting.
Although Patgorski was able to survive the hand that knocked out Dvoress, he bought himself only a temporary stay of execution. Not long later, Phua finished the job when he flopped top and bottom pair with


and Patgorski's flush draw missed. (In fact, Phua turned a boat.)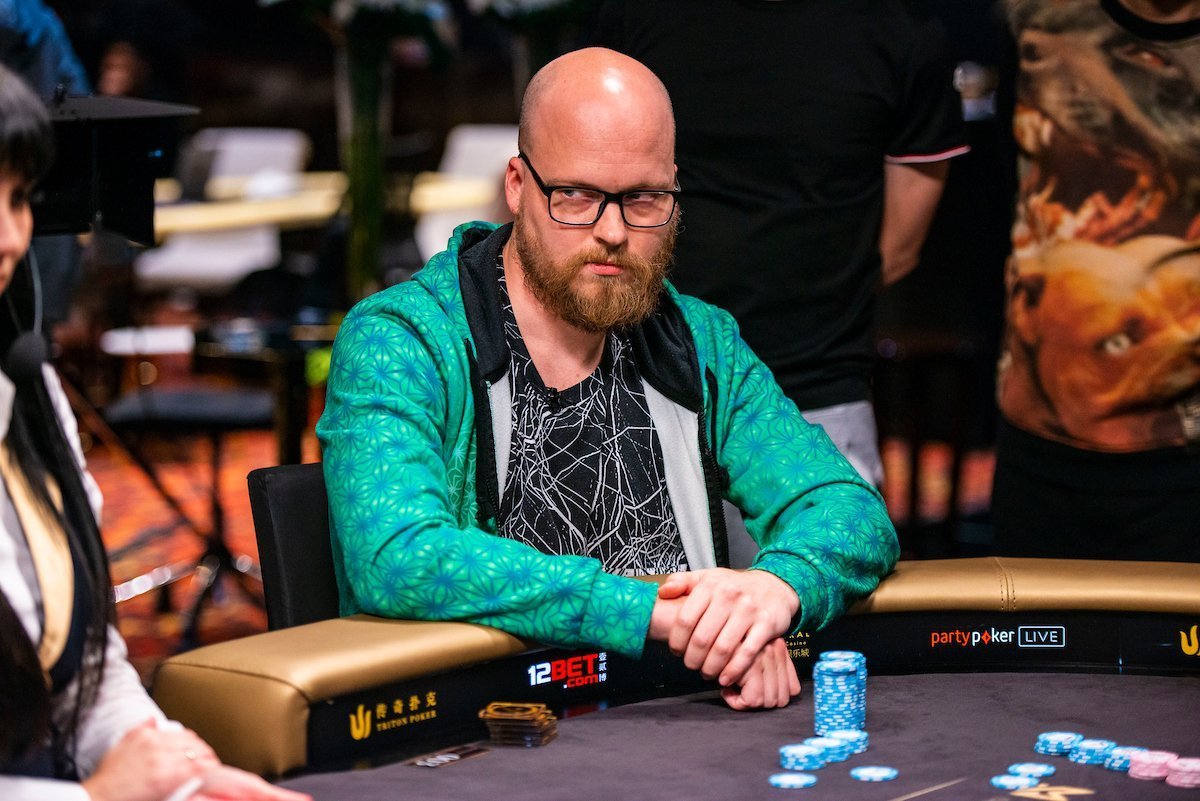 Phua then sent Wai Leong Chan home in fifth. This time they got it all in on a flop of



. "I'm ahead," Phua said, and showed his


to Chan's


(Phua had correctly called Chan's hand). The

turn was blank and the

river sealed it for Phua.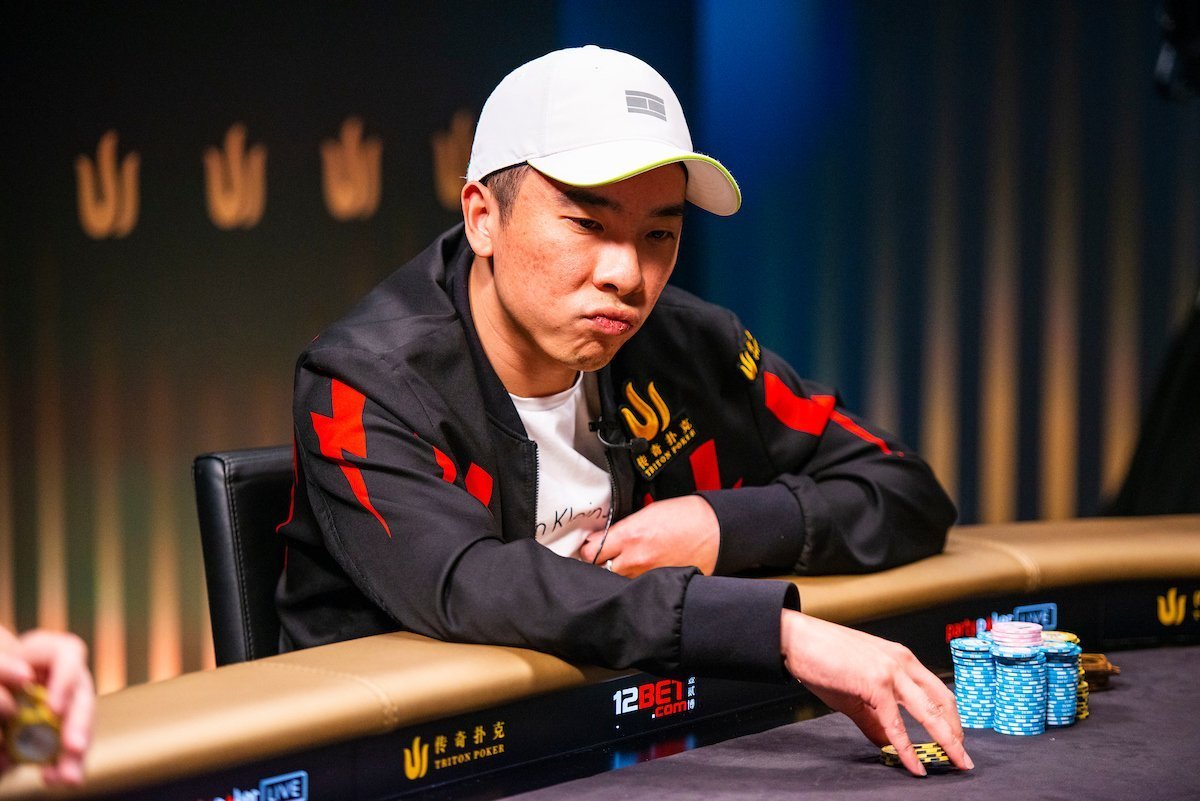 Having knocked out three opponent without encountering so much as a tiny bump in the road, Quek then did what no one else could and doubled through the dominant chip leader. Quek didn't keep hold of all the chips for long, because he then doubled up Kenneth Kee's short stack. And then Kee doubled up through Phua. Jetten then joined the party and doubled up through Quek.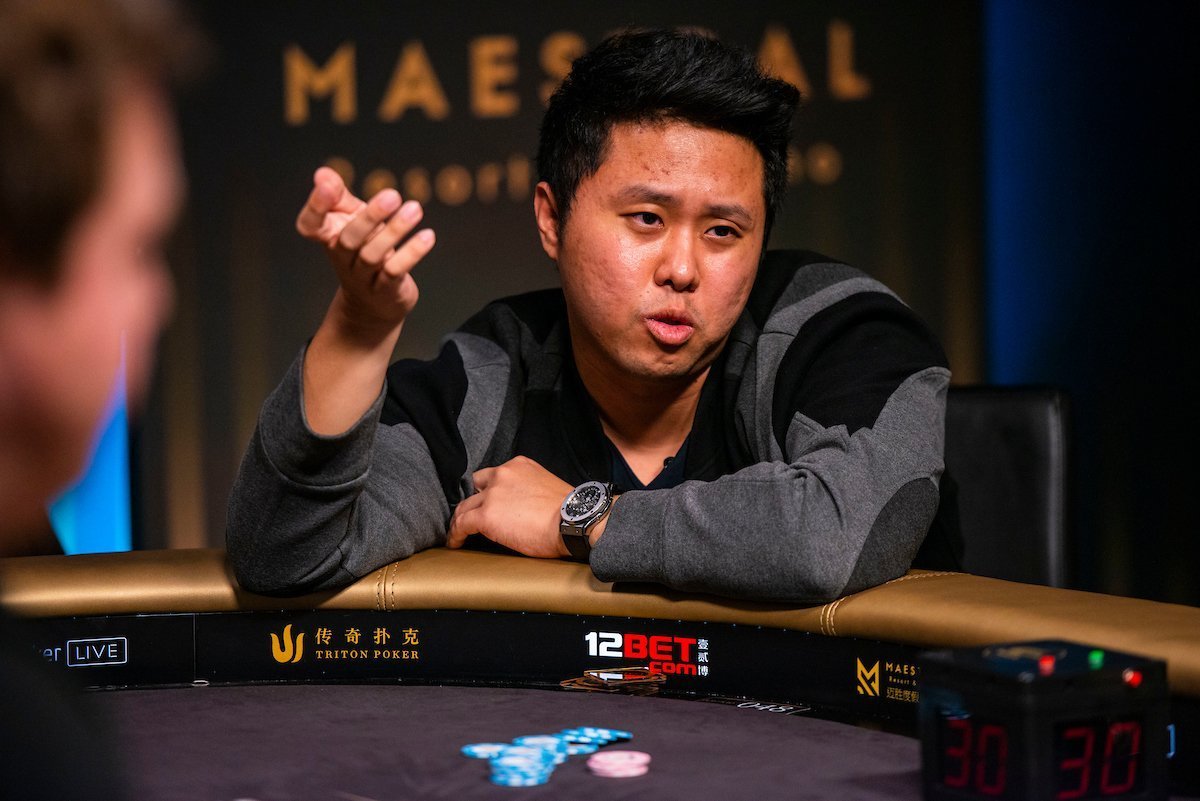 Though the doubling looked like it might go on forever, the short-deck gods decided to play a cruel trick on Kee. He got his last chips in, under-calling Quek's shove, with


. Quek had


and Kee was looking good after the



flop. But then the

turn teased an outdraw, which the

river delivered. Kee took HKD $1.292 million ($167,960).
By this point, the poker room had filled with some of the world's pre-eminent cash game stars — Tom Dwan, Timofey Kuznetzov and Dan Cates were on the sidelines, waiting to restart their high-stakes battle with Phua and friends. But the boss was still hunting a maiden Triton trophy, and those luminaries had to wait.
That wait was actually longer than everyone expected. Three-handed play was one of those passages that sometimes come around in a poker tournament where nobody seems to bust. Phua lost an enormous one to double up Jetten — Phua's


losing to Jetten's


, for nearly 5 million chips — but then Phua doubled up twice to find a workable stack once more.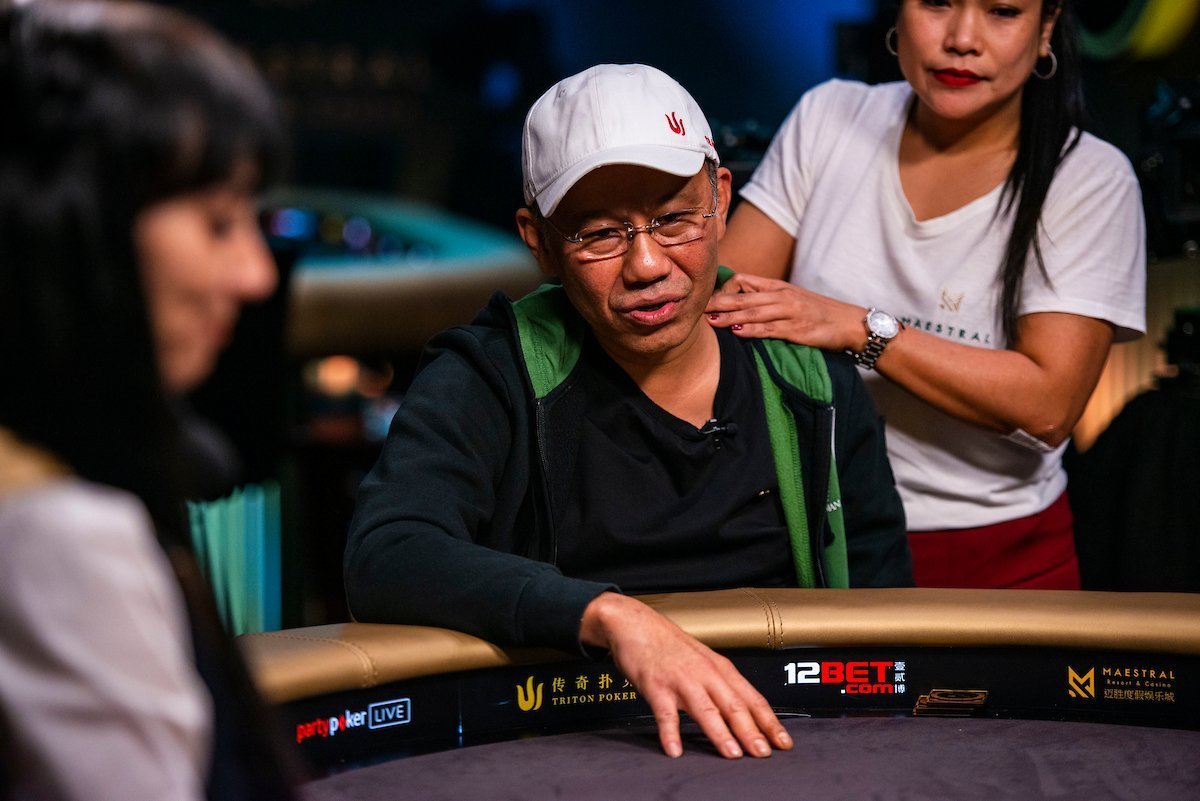 He then flopped the nut flush with


and doubled up back into the chip lead, but he gave it up again when Quek's


hit the



flop and beat Phua's tens. There was time for one more double up of ever-shortening stacks — Phua's


beating Jetten's


— but then Quek said "I got a good feeling about this" when he had Phua under threat once again with


to Phua's


and this time the run-out favoured the big stack.
"I'll try again," Phua said. He wins HKD 1.7 million ($221,000) for this one.
Phua had barely departed the stage when all of the chips went in again. And the shortest heads-up battle possible — one hand — was complete when Quek's


held against Jetten's


.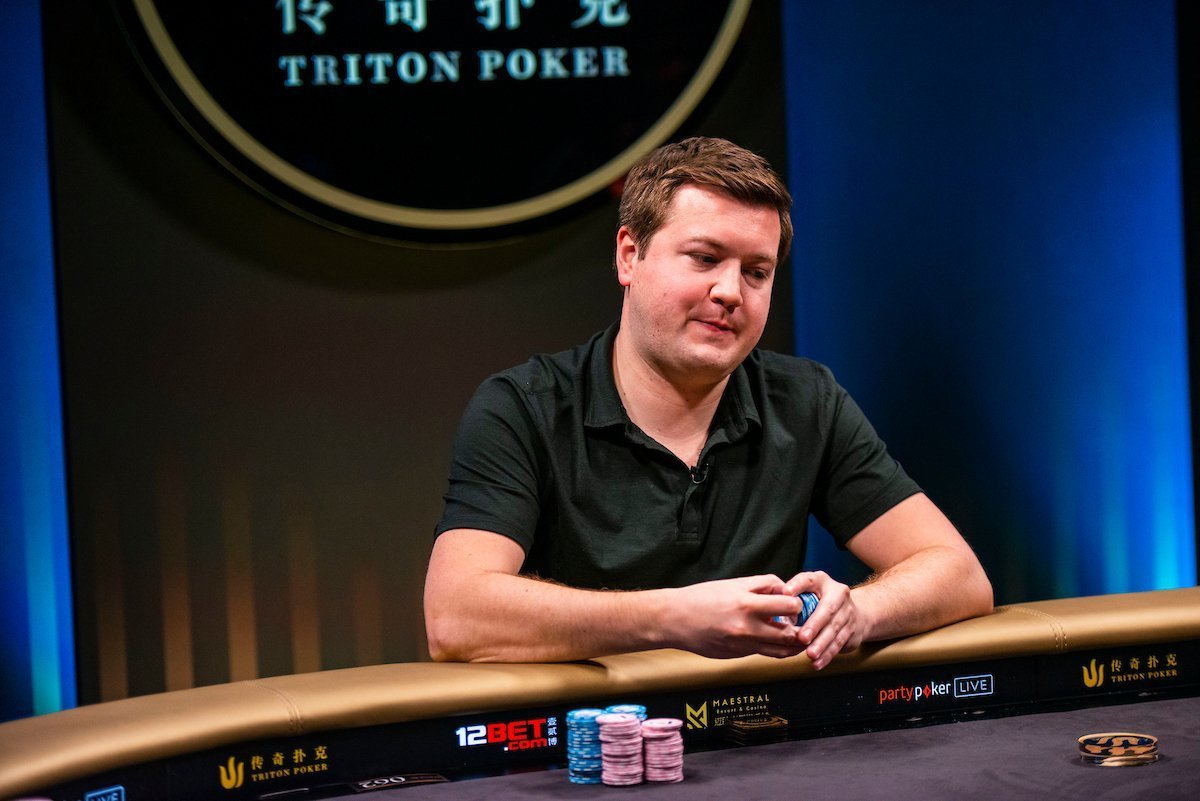 Jetten said he had been looking forward to playing heads up, but with the clock ticking past 4am, he will probably settle for HKD 2.5 million ($325,000) and a chance to sleep while it's still dark.
One suspects Quek will be up for quite some time — and will be joining those games he arranges a bit more regularly now.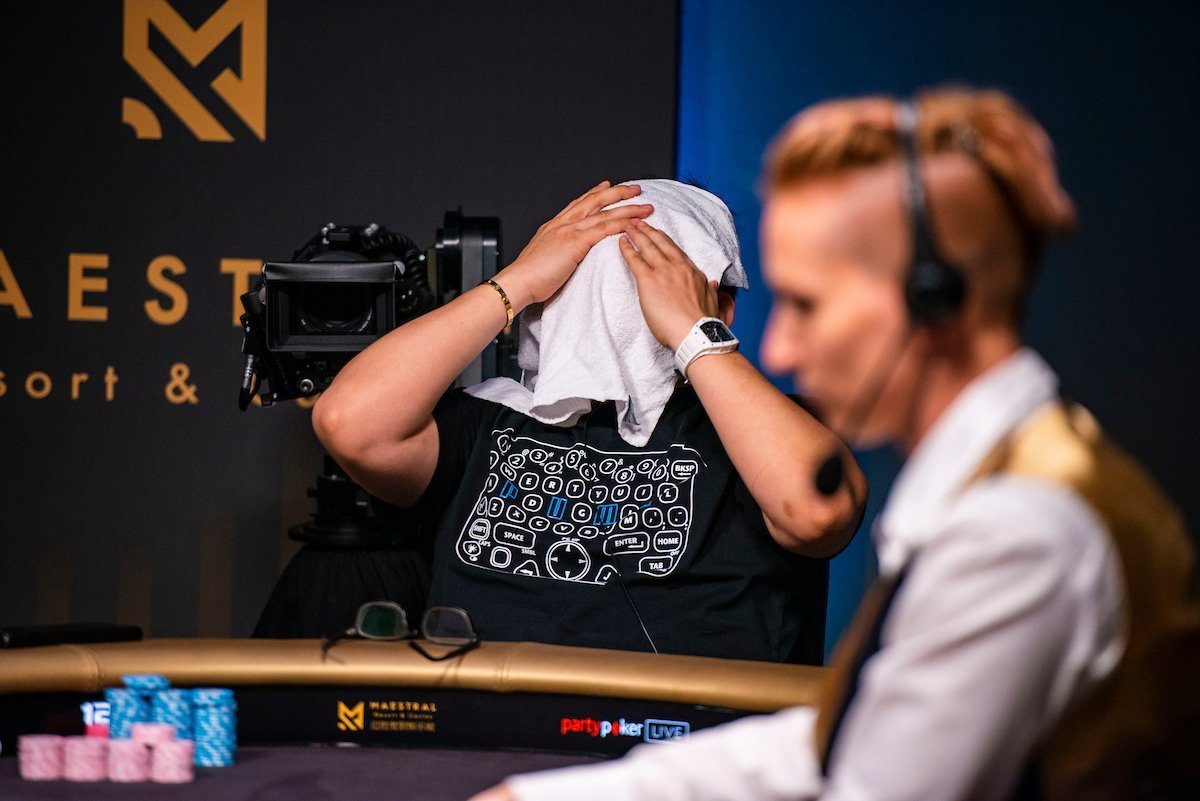 Event #7 Short Deck
Date: May 14, 2019
Buy-in: HKD 200,000 ($25,000)
Entries: 64 (inc. 28 re-entries)
Prize pool: HKD 12.032 million ($1.533 million)
1st: Quek Sechariah Sheng – HKD 3,700,000 ($481,000)
2nd: Petter Jetten, Canada – HKD 2,500,000 ($325,000)
3rd: Paul Phua, Malaysia – HKD 1,700,000 ($221,000)
4th: Kenneth Kee, Singapore – HKD 1,292,000 ($167,960)
​5th: Chan Wai Leong, Malaysia – HKD 980,000 ($127,400)
6th: Gabe Patgorski, USA – HKD 770,000 ($100,100)
7th: Daniel Dvoress, Canada – HKD 610,000 ($79,300)
8th: Rui Cao, France – HKD 480,000 ($62,400)
Photography by Joe Giron/www.pokerphotoarchive.com
ABOUT OUR SPONSORS
12BET is an online betting company specializing in sports betting and casino products. 12Bet became operational in 2007, quickly becoming one of the most popular online betting options throughout Europe and the Asia-Pacific region.
partypoker LIVE was created in January 2017 as a global poker tour, with the aim of bringing large field, high guarantee tournaments to players all over the world. Within just 12 months the partypoker LIVE tour has grown into the world's largest ever poker tour and is guaranteeing over $70,000,000 in the 2018/2019 season.