The finest players in the western poker world have been turning their attention recently to the preferred game of the Asian high rollers: short-deck hold'em, played with 36 instead of 52 cards. But if they want to have a chance at prevailing at the highest echelons on the short-deck scene, they're going to need to look closer to home for the man they have to beat.
Jason Koon, the 33-year-old Triton Series Ambassador from West Virginia, USA, further enhanced his reputation as the king of short-deck with victory today in the HK$1 million buy-in event at Triton Jeju. It was worth HK$22.3 million (US$2.84 million) and represents his second title at these stakes in this discipline on the Triton circuit, following his HK$21 million victory in Montenegro last May.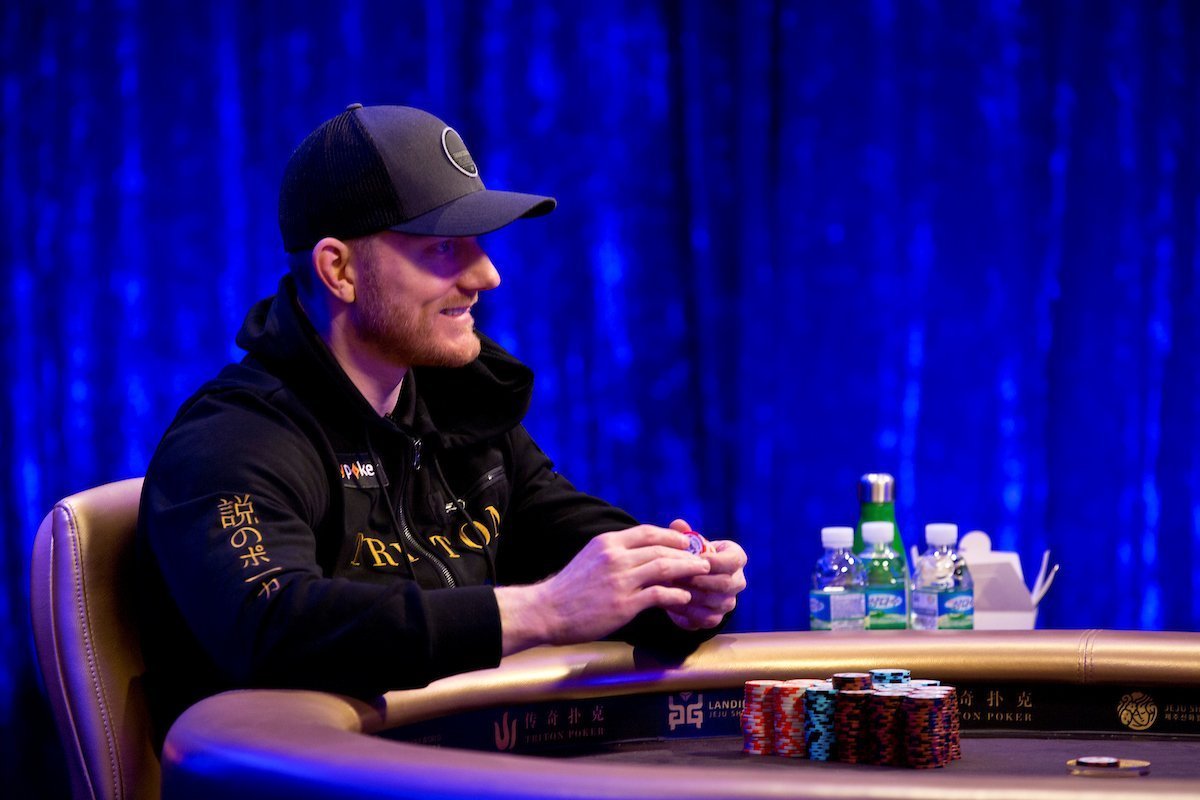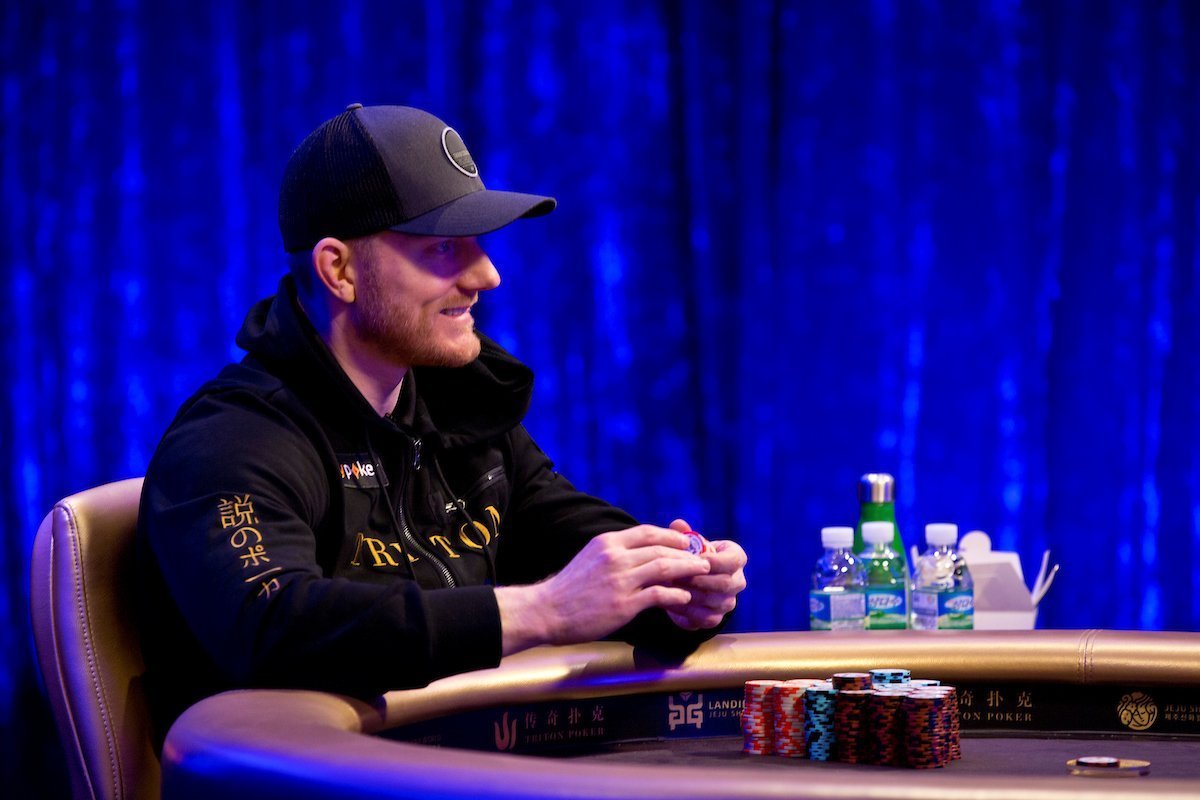 Koon extends his lead at the top of the all-time short-deck hold'em money list, as he closes in on the top 10 in the global all-time standings. He is on an extraordinary heater over the past couple of years, and has been the undisputed star of this week in Jeju. Koon has made three final tables from only four events so far, but this is by some distance the biggest.
"I wanted to come in and just stay focused, and adapt on the fly and stick with what good strategies are," Koon said. "It worked out for me."
He struck a humble tone when asked how he explained his exceptional run. "I had great cards, it's really what it comes down to a lot of the time in these tournaments," he said. "A lot of good things happened to me at this final table. If anybody else would have been in my seat, it would have happened to them."
Koon's victory today came at the end of a heads-up battle against the Malaysian businessman Paul Phua, the man whose enthusiasm for poker in Asia helped boost the Triton series to its current standing. Phua is another short-deck fanatic, frequently to be found in the biggest cash games where the format first grew popular. And he put on a real fight in the heads-up duel against Koon, at one point doubling into a significant chip lead after winning a classic hold'em flip:


against Koon's pocket queens.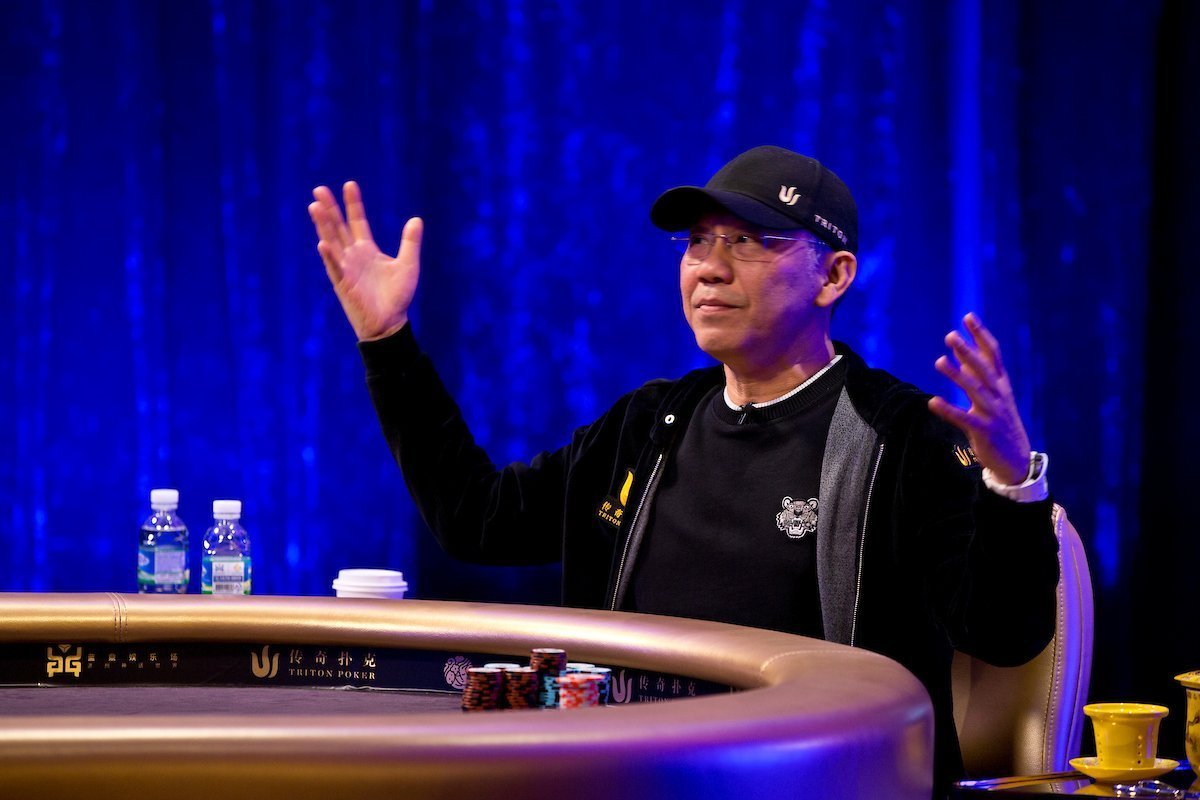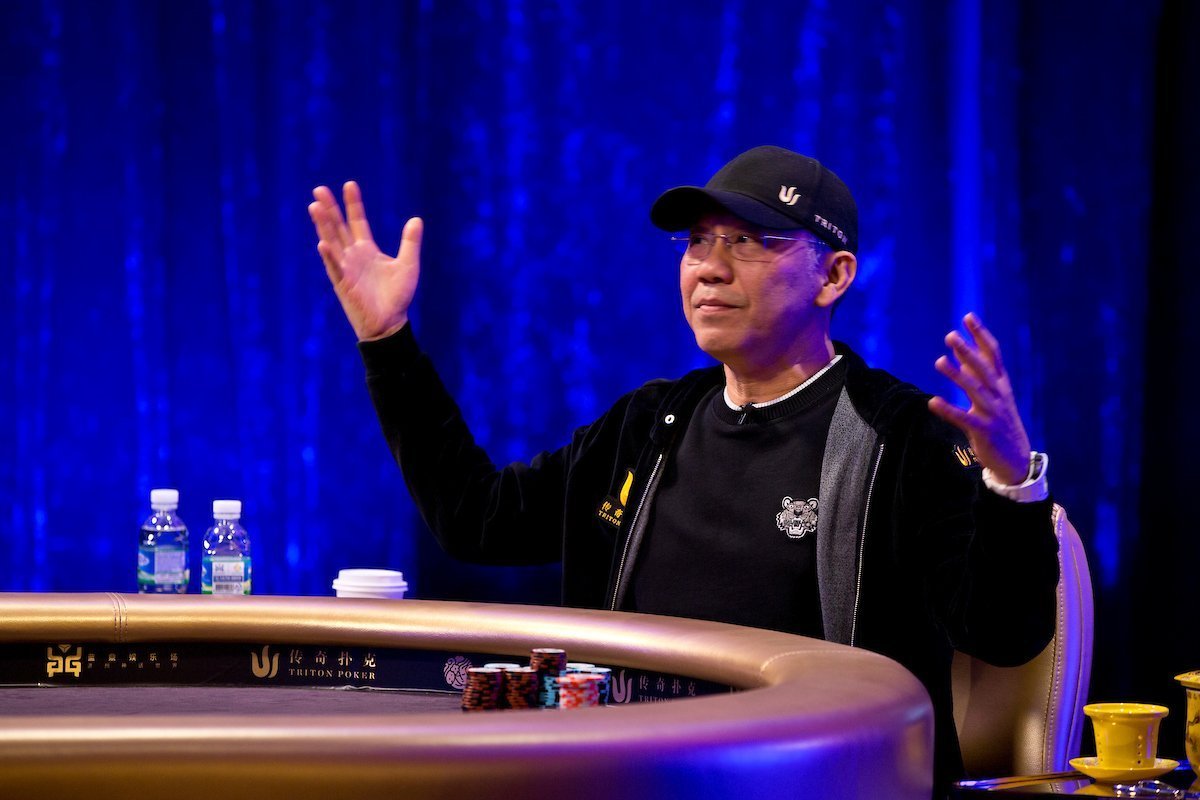 But Koon, who has spent more time at the tables than any other player this week, didn't see any reason that another few hours would hurt him. He dug in once more, doubled back himself when he turned a full house with


(Phua had trips) and then won it with


against Phua's


. It was another phenomenal performance from Koon, whose feats of stamina and concentration seemingly know no bounds. The tournament had already stretched long into an unscheduled third day when Koon wrapped up his victory, and he'll be the clear danger when he joins the main event field later today.
"It was extremely tough," Koon said. "Paul is a great player. I had a good feeling that him and I would possibly have a showdown. He's just so, so good."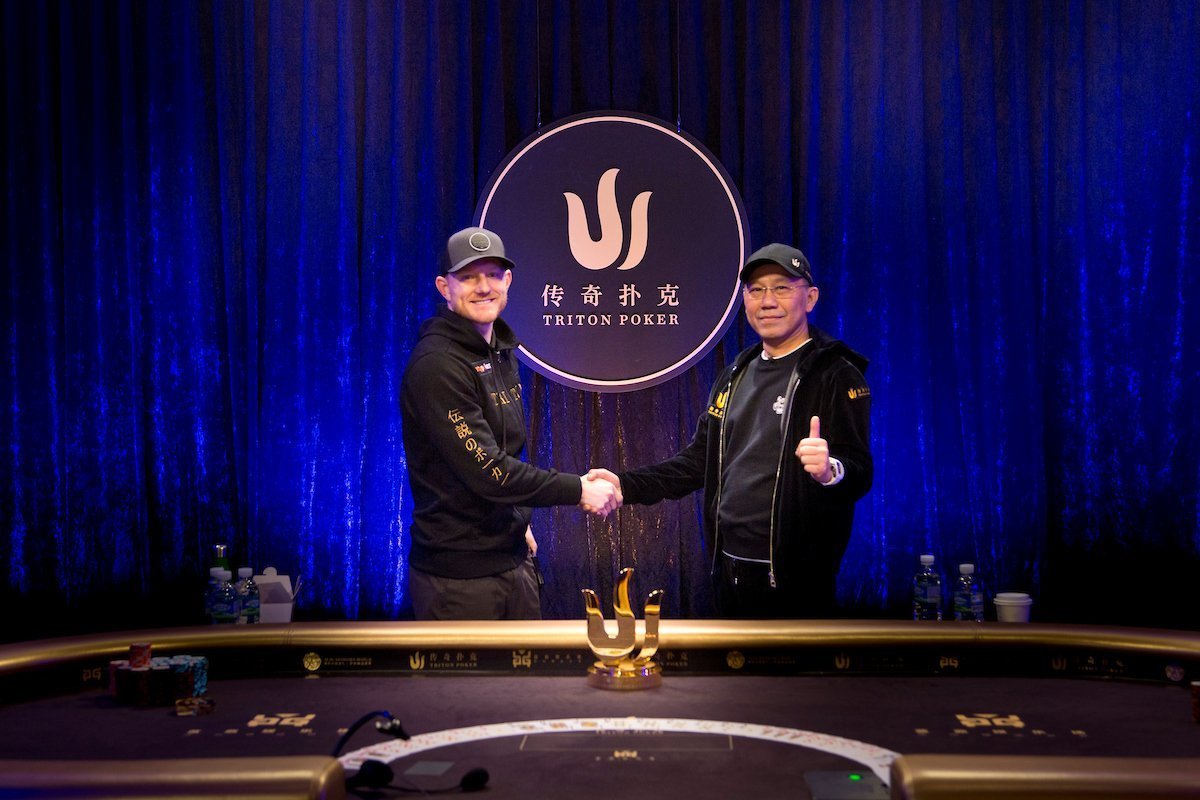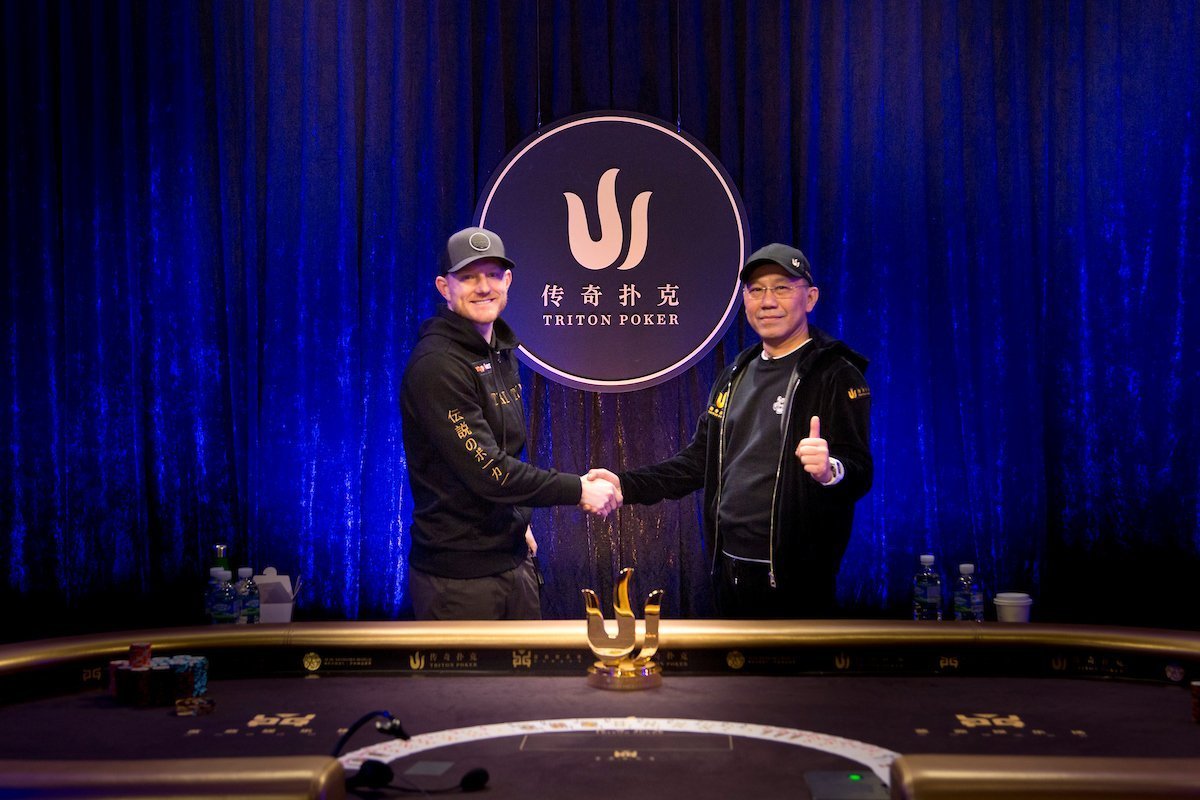 Only four players were involved at the start of play as the tournament was paused late last night still in search of its champion. Koon was third in chips but got his surge under way with a big outdraw against Furkat Rakhimov in the first hour. With


, Rakhimov open raised and then quickly called after Koon moved all in for his last 4.8 million with


.
Koon was in bad shape, and had to endure a few emotional leaps and dips throughout the



flop, which put him ahead, and the

turn, which put him behind again. But then the

river locked up the double for Koon and put him into the lead.
"This game is crazy," Rakhimov said.
"Too sick," Koon agreed.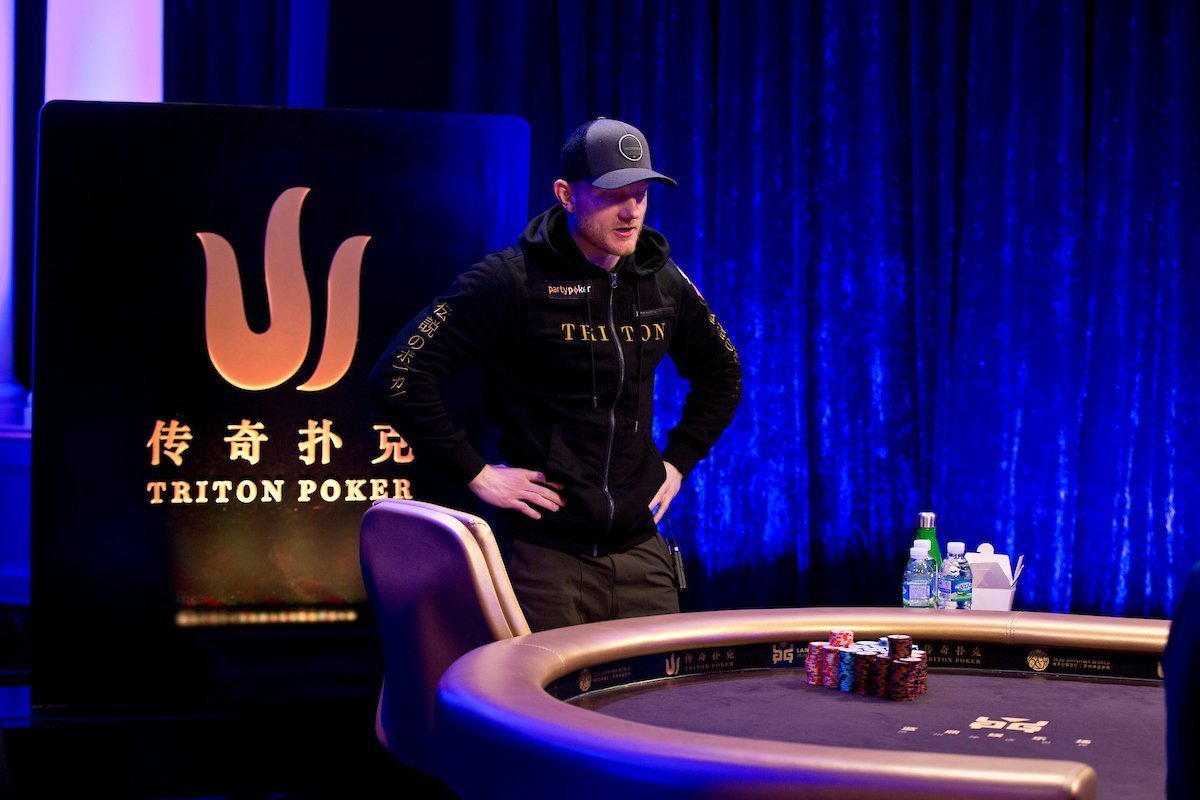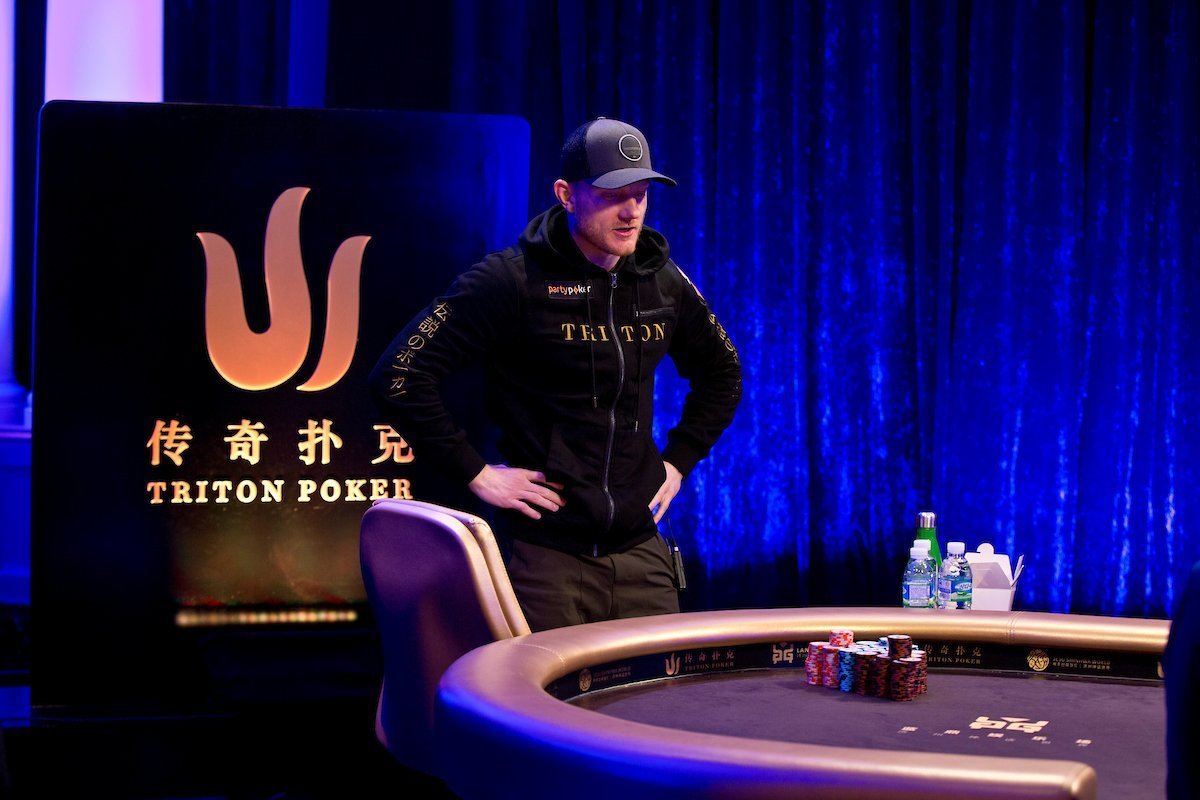 Koon's early boost allowed him to boss the table against his less experienced tournament poker opponents, and his first order of business as the big stack was to knock out the man at the other end of the leader board, Jun Wang. Wang clung on for close to an hour — and made a number of highly impressive plays, including an excellent call with an under-pair to the board to beat Koon in one pot — but was still short when he pushed with


into Koon's


. Koon snapped and Wang was broken.
It was only as he was exchanging fist bumps with his opponents that Wang revealed that he was playing only his second tournament ever. With HK$7.9 million to show for it, a little more than US$1 million, he may have found a new hobby.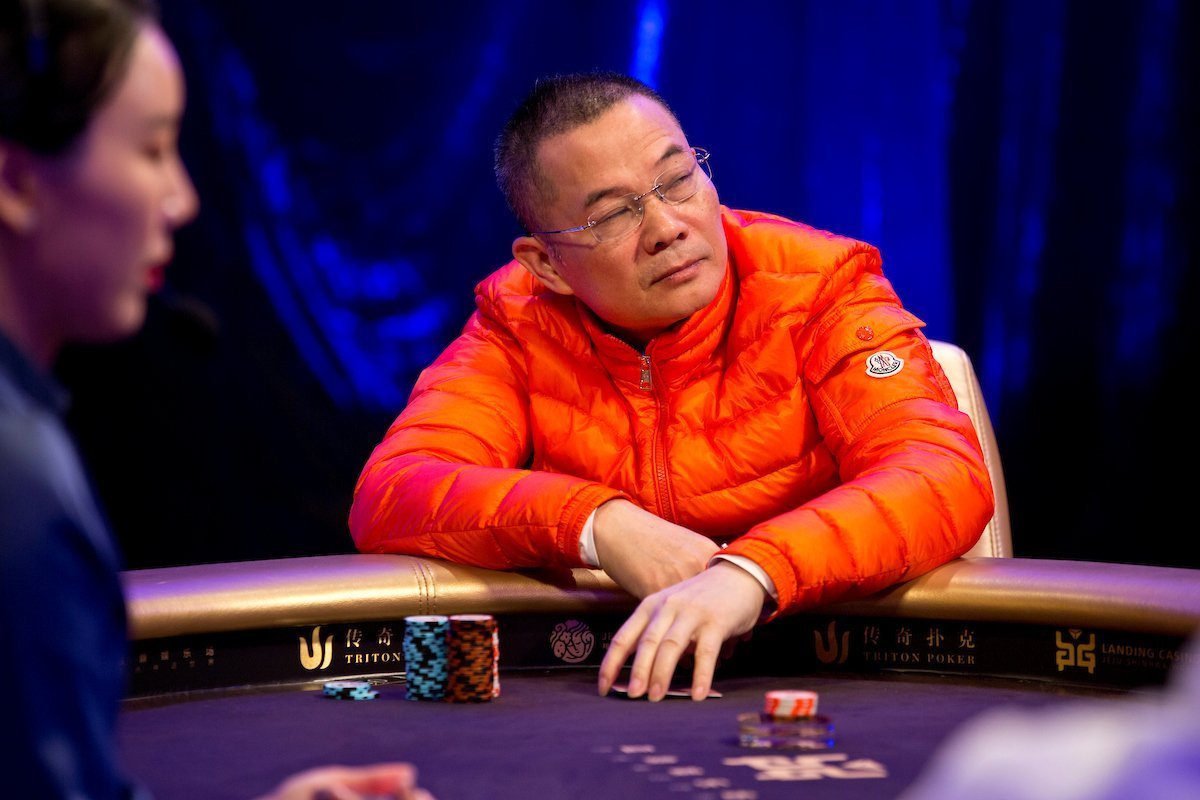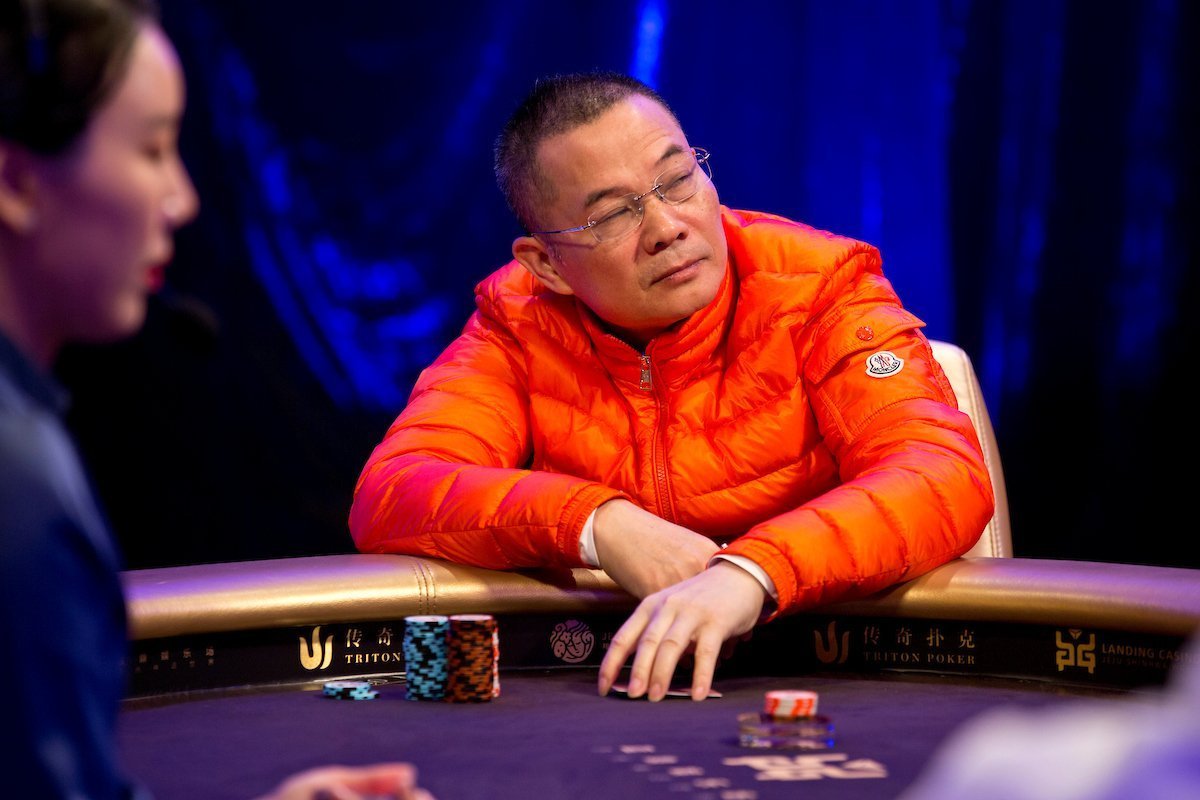 Rakhimov, who led the final four as the tournament extended into its extra day, could not carry last night's momentum into the final stages today. He was mortally wounded in Koon's double-up hand, but still had 3.45 million in his stack when he found open-shoved pre-flop from under the gun with


. Koon pushed his cards away, but Phua had


and made the call.
Though there was still 39 percent equity for Rakhimov in the coup, he couldn't realise it. Phua was made to sweat through the




flop and turn, at which point his opponent still had a near 40 percent chance of winning. But the

river was a blank and Rakhimov busted in third, for HK$10.4 million (US$1.325 million). "You played great," Koon said as he shook his beaten opponent's hand.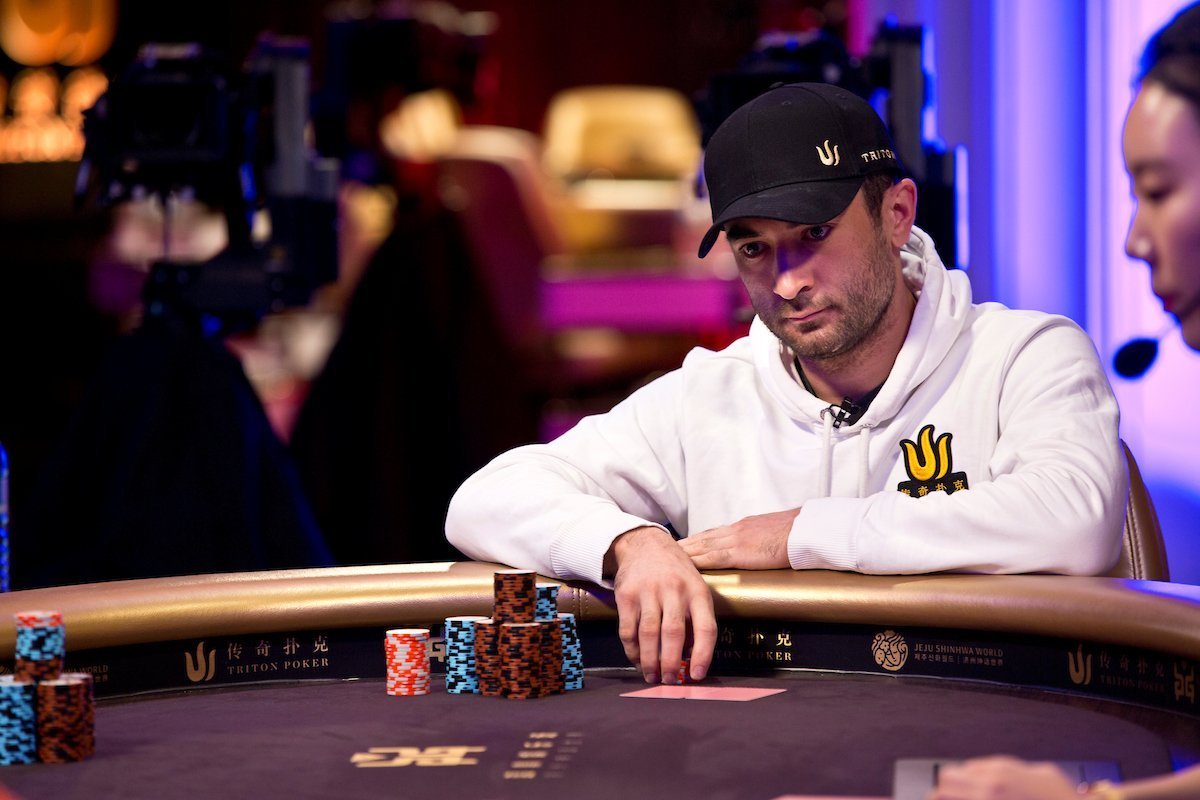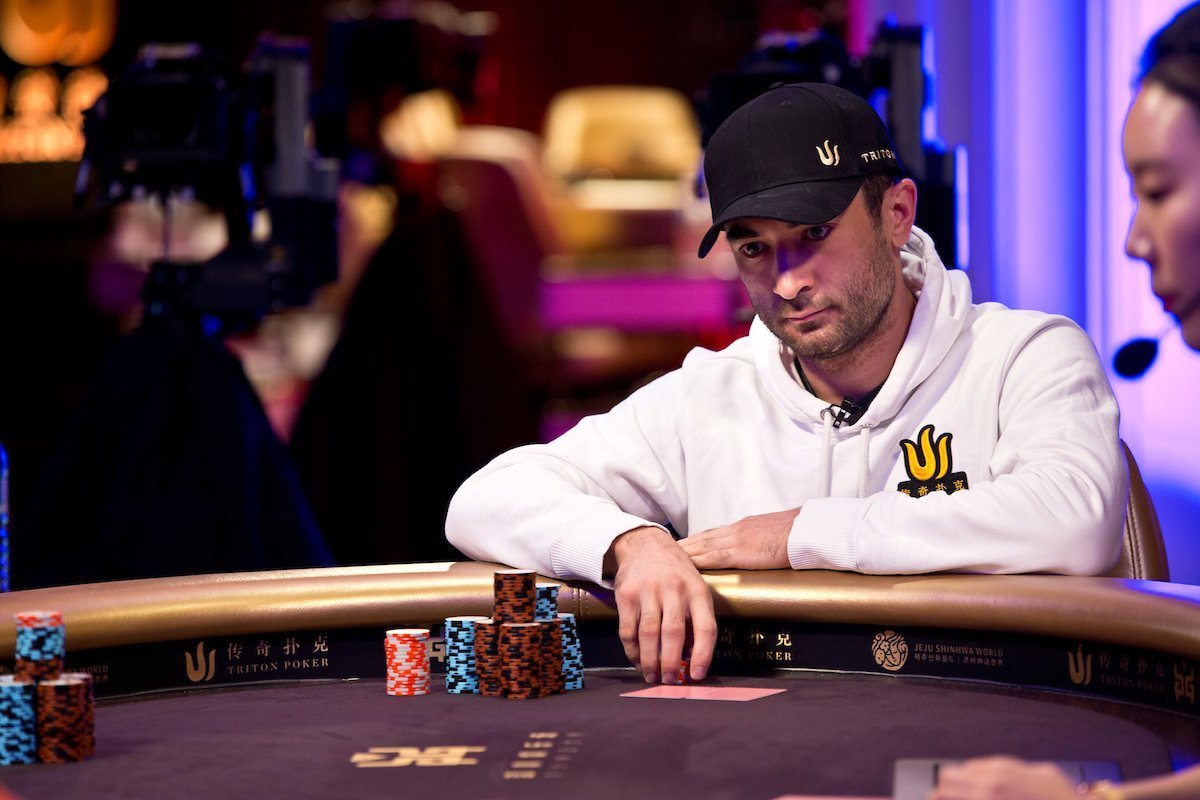 It was, by a factor of 10, Rakhimov's largest tournament result, and he had no regrets. "That chips could have been mine," he said as he looked at Koon's stack from the rail. "But the board was classic short-deck…It was a very fun tournament and I'd like to come back for sure."
Rakhimov added that he was another short-deck convert and wouldn't be hopping into the Main Event despite his score. "I don't really like full-deck tournaments because it's so technical and I'm not as good as the top players," he said. "It's also less fun."
That left Koon heads up against Phua: Triton Ambassador against Triton cheerleader, in the latest west vs. east heads up confrontation. It was fine battle too, with the pendulum swinging both ways. Ultimately Koon's greater tenacity shone through and he booked yet another enormous win.
"Poker god, where are you?" Phua asked as the dealer handed the win to Koon at the death. The answer? Sitting at the other end of the table. It's Jason Koon's short-deck world, we all just live in it.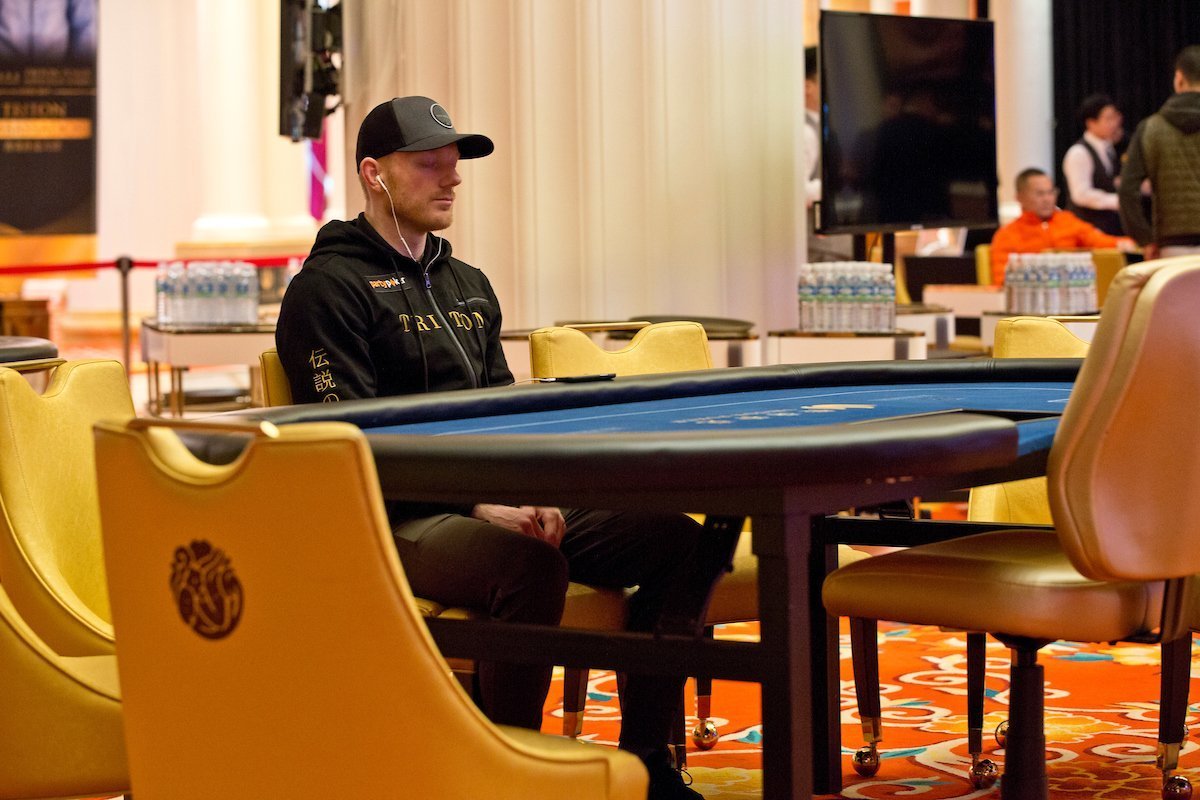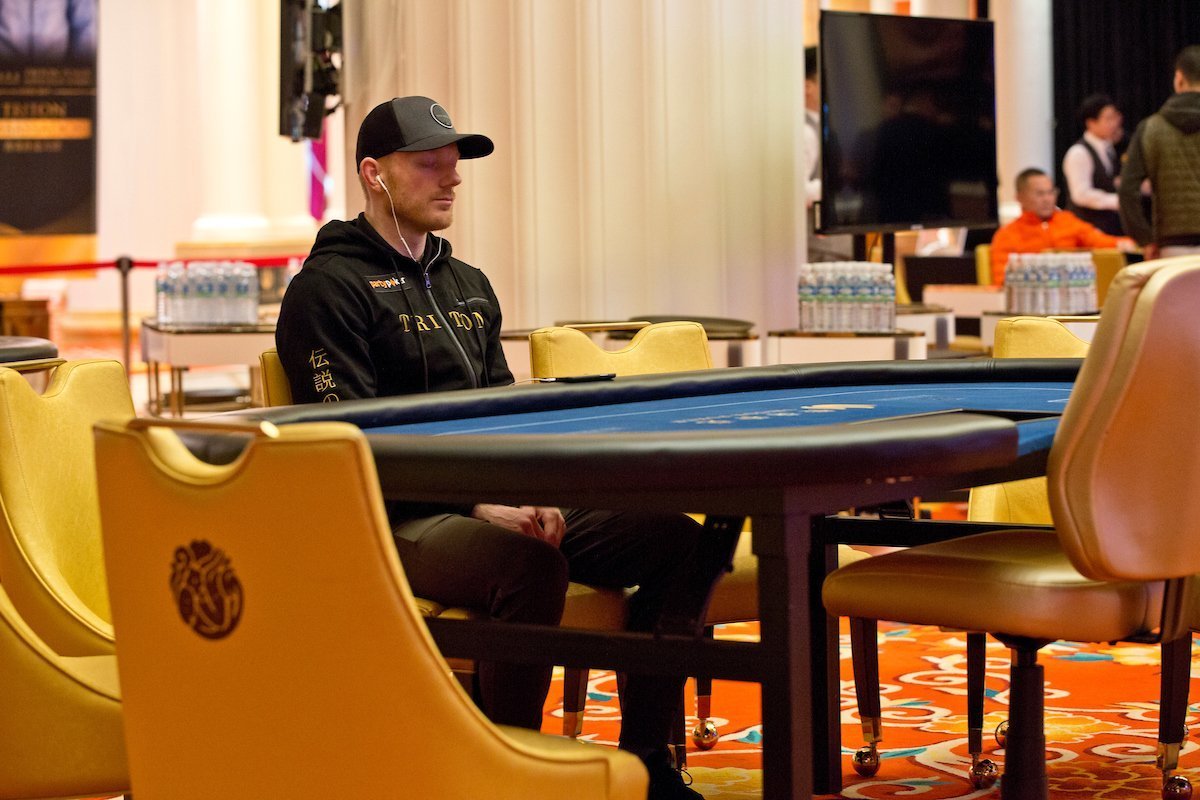 Triton Jeju Event #5 – Short-Deck Ante-Only
Buy-in: HK$1 million
Entries: 81 (inc. 44 re-entries)
Prize pool: HK$76,140,000
1 – Jason Koon, USA, HK$22,300,000
2 – Paul Phua, Malaysia, HK$15,900,000
3 – Furkat Rakhimov, Russia, HK$10,440,000
4 – Jun Wang, China, HK$7,900,000
5 – Gabe Patgorski, USA, – HK$6,100,000
6 – Richard Yong, Malaysia – HK$4,700,000
7 – John Juanda, Indonesia – HK$3,700,000
8 – Wai Kin Yong, Malaysia – HK$2,900,000
9 – Devan Tang, Hong Kong – HK$2,200,000
Photography by Jamie Thomson/Poker Photo Archive.