A lot of money changes hands on the Triton High Roller Series, but its co-founders Paul Phua and Richard Yong were clear of one thing from the start: the company is not interested in any profit. Any revenue generated away from the tables should be donated to various charitable causes.
This commitment was again underlined this afternoon at the Maestral Resort & Casino, Montenegro, when Phua greeted two special guests to the poker room and made Triton's latest life-saving donation. In the presence of Petar Smolovic, the mayor of Bijelo Polje municipality, Phua handed a donation of €31,030 to Biserka Bulatović, the director of Bijelo Polje's General Hospital.
That is the precise cost of a Hitachi Alokfa F37 ultrasound machine, a key piece of equipment for hospital that will help diagnose patients without the need for invasive procedures. The hospital has waited for 10 years for this particular piece of equipment, with Triton responding to a personal request from Mayor Smolovic.
"This donation is very important for us," Mayor Smolovic said. "This donation will raise the level of medical services in my town. I would like to say thank you to Triton Poker, and especially Mr Phua."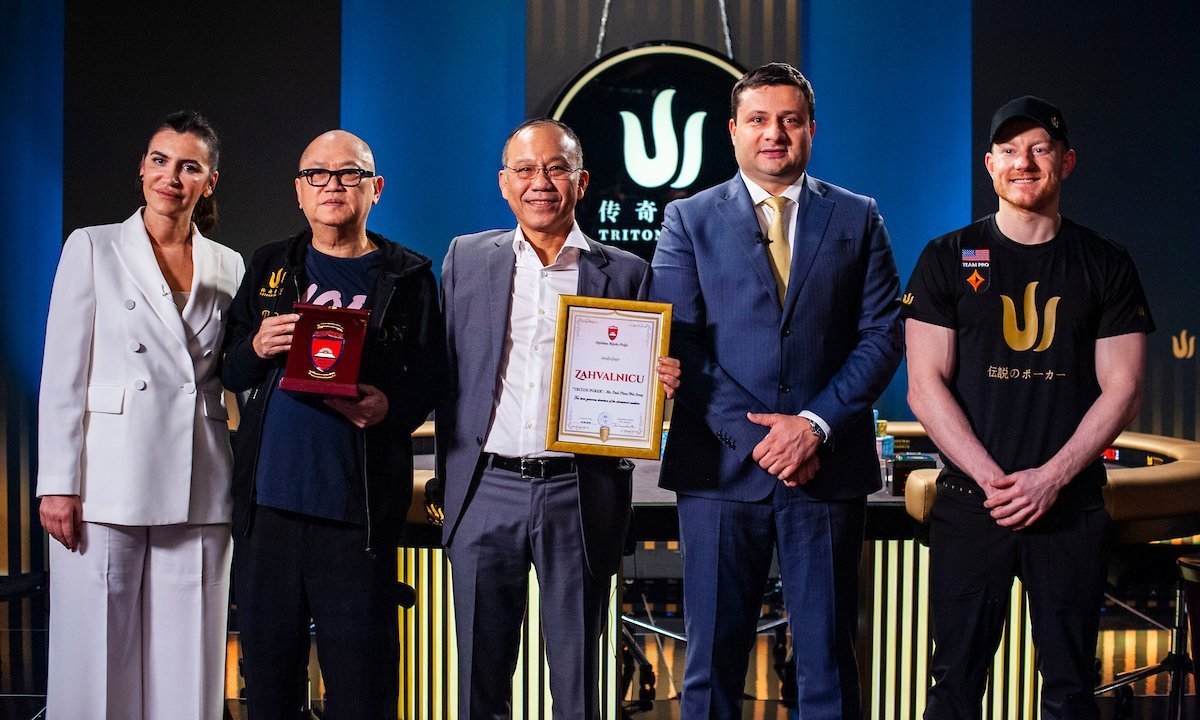 Bijelo Polje is a town in northeastern Montenegro, on the Lim river and close to the border with Serbia. Its 15,400-strong population will all benefit from the donation, which will be delivered immediately to the hospital.
"We have been waiting for this donation for 10 years," Dr Bulatović said. "This amount of waiting tells you what it means to us. It will help a lot, especially patients with heart diseases. We are very happy."
Dr Bulatović revealed that she had found out only yesterday that the donation was being made to the hospital. "It's a very nice surprise," she said. "I am happy today to be here. It means a lot to patients, but also it means a lot to doctors who will use this ultrasound machine."
She continued: "Thank you in the name of the hospital, the citizens of Bijelo Polje and in my personal name. We wish you luck and prosperity in your future work."
Phua received a gift of an official shield representing the municipality of Bijelo Polje and vowed that this would be the first of many donations made from Triton to the region.
"We hope that every year as we come back to host tournaments we can do something for your town," Phua said. "We hope to do more in the future. I think it's important that the money we make from poker, part of it is given back to the community, especially at the stops that we go to."
Phua added: "The mayor has a special relationship with our company, and he requested that the hospital needed this badly. They've been waiting for 10 years to buy it. So why not let Triton sponsor it?"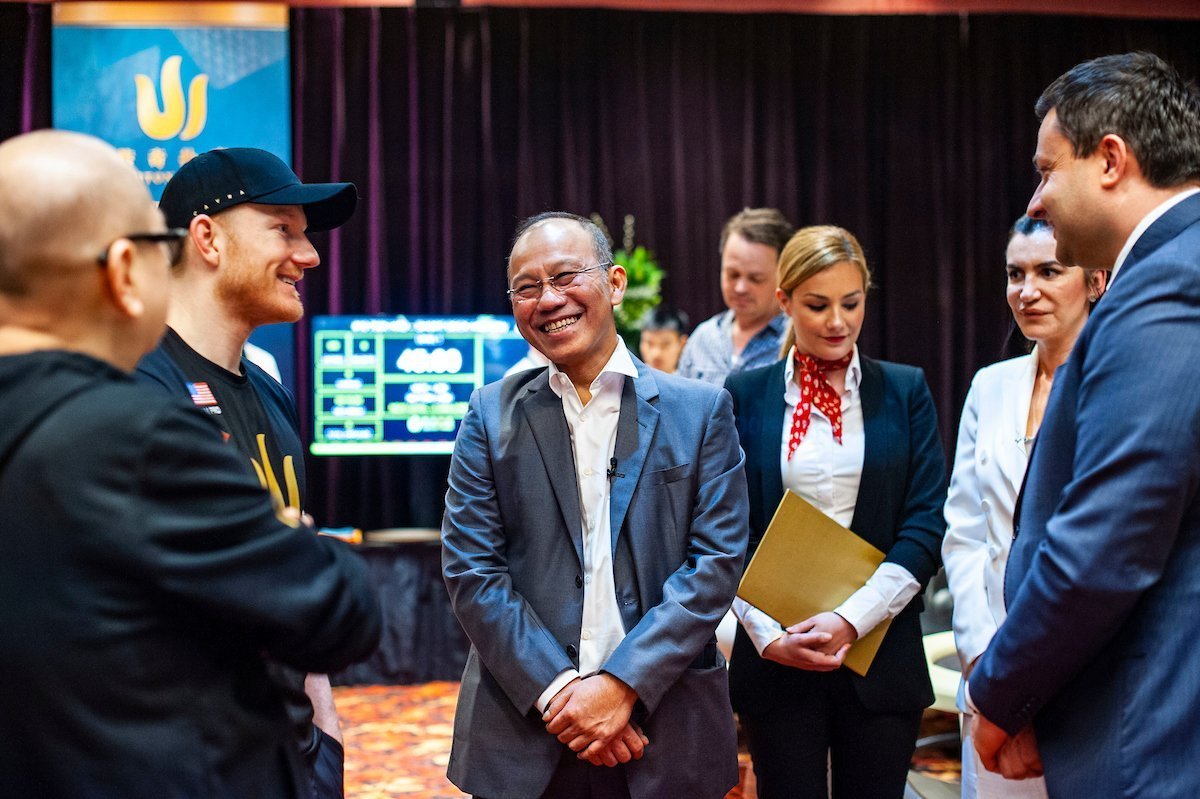 In previous years, profits from the Triton Series have gone towards charitable causes in the Philippines, Hong Kong and Macau. Phua said that he wants to expand the reach of the charity into every community the tour now visits.
PREVIOUS TRITON DONATIONS INCLUDE:
2016 – Single event in partnership with Project Pink Philippines
Tournament: HKD $100,000 Triton Charity Event
Organisation: Project Pink Philippines
Mission: A support group for breast cancer patience and their family members, raising fund and building awareness.
Triton donation: PHP 1,150,000 (approx. HKD 100,000 / USD $24,000)
2017 – Portion of the proceeds from all Triton events of 2017 awarded to charities during the Triton SHR Series Macau 2017
Lar De Nossa Senhora da Pehna – Caritas de Macau
Triton donation: HKD 1 Million
Healthy HK (Founded by Eric Tsang, Actor & Film Director; Represented by Michelle Yim, Actress)
Mission: Care for the elderly and healthcare
Triton Donation: HKD 1 million
Caring for Children Foundation
Mission: Care for children
Triton Donation: HKD 500,000
Photography by Joe Giron/www.pokerphotoarchive.com
ABOUT OUR SPONSORS
12BET is an online betting company specializing in sports betting and casino products. 12Bet became operational in 2007, quickly becoming one of the most popular online betting options throughout Europe and the Asia-Pacific region.
partypoker LIVE was created in January 2017 as a global poker tour, with the aim of bringing large field, high guarantee tournaments to players all over the world. Within just 12 months the partypoker LIVE tour has grown into the world's largest ever poker tour and is guaranteeing over $70,000,000 in the 2018/2019 season.