TRITON SUPER HIGH ROLLER SERIES LONDON 2019
Witness the biggest buy-in tournament in poker history!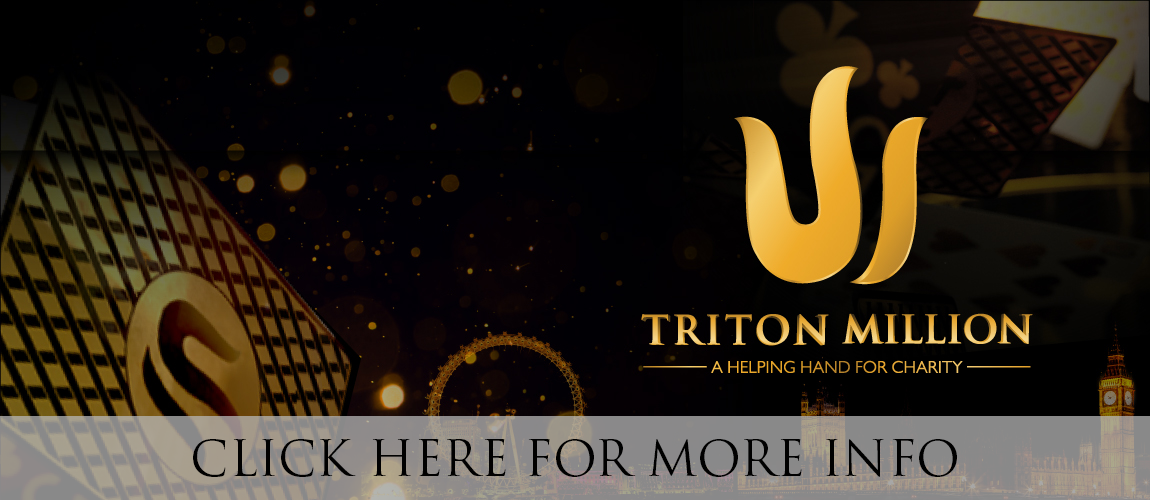 ACCOMMODATION
London Hilton on Park Lane
Room type: Guest Room (King or Twin bed)
Classically-styled Guest Rooms are located on floors 5-8 of the hotel. Each Guest Room features well-lit work desk TV with BT Sports and on-demand movies, elegant bathroom with exclusive bath products, tea and coffee making facilities, and trouser press.Due to peak season and high demand for accommodation in London between July and August, particularly in the Mayfair area, availability of hotel rooms is limited. To secure your accommodation for the duration of the event, please confirm your attendance and room requirements before 10-July, 2019.For hotel reservation and transportation booking assistance, please email us at
vip@triton-series.com
COMPLIMENTARY HOTEL ROOM
We are pleased to offer complimentary accommodation for our players, subject to the following terms and conditions:
Must play any tournament for a total combined buy-in amount of £300,000. Players who confirm their attendance for the £1 Million Charity Tournament are entitled to complimentary accommodation for the duration stated on (2).
Accommodation is complimentary for stay period between 30-July to 9-August inclusively with a maximum stay of 10 nights.
Complimentary accommodation is applicable for Hilton Guest Rooms. Upgrade options is subject to availability upon request and will incur additional cost on guest account.
Confirmation of attendance and room requirements must be sent to Triton VIP Services before 10-July, 2019.
Upon check-in, players will need to pre-pay the total amount of accommodation and deposit for incidentals of £100 per night.
The hotel will release the prepaid amount once verified that players have reached the required amount as stated on (1).
Extension of hotel room is subject to availability and will incur additional cost on guest account. Different rates may apply.
Check-In time is at 15:00. Early Check-In is subject to availability upon request and may incur an additional cost of (1) room night.
Check Out time is at 12:00. Late check-out is subject to availability upon request and may incur an additional cost based on actual check-out time.
Complimentary accommodation is inclusive of daily English Breakfast for (1) served at Podium Restaurant.
Complimentary accommodation is inclusive of (1) complimentary Airport Pick-Up, and (1) complimentary Drop-Off service. Advanced booking is required.
Exceptions for all above conditions will be handled on a case-by-case basis.
TRAVEL INFORMATION
The hotel is just five minutes from Hyde Park Corner or Green Park underground stations by foot. There are bus stations with several routes also available around the area. The Heathrow Express rail service runs to London's Paddington Station, where you can take a taxi directly to the London Hilton on Park Lane hotel. The Gatwick Express rail service runs directly to London's Victoria Station, where taxis are also available for the 10 minute car journey.Distance from London airports to Hilton on Park Lane by car:
Heathrow Airport – Approx. 40 min drive (if no traffic)
City Airport – Approx. 30min drive (if no traffic)
Gatwick Airport – Approx. 45 minutes drive (if no traffic)
Luton Airport – Approx. 1h drive (if no traffic)
Stansted Airport – Approx. 1h drive (if no traffic)
VISA INFORMATION
The following documents are required for the UK visa application
Completed online visa application form with GWF number
A passport size photo (optional)
Proof of earnings
If employed – an employment letter on company letterhead detailing length of employment, salary, role, etc
If self-employed – a business registration document detailing owner's name, date of business, etc
Proof of funds (bank statement or pay slips for the last 6 months)
Flight itinerary
Hotel booking
Proof of legal residence
The UK visa application fee is between £89-95 GBP. The online visa application will guide you through the payment options and will email you a receipt once your complete the payment.
For further information on Visa Application Procedure, please visit https://www.gov.uk/check-uk-visa
VENUE
Grand Ballroom at London Hilton on Park Lane
Iconic hotel in London's exclusive Mayfair district
London Hilton on Park Lane was the first Hilton hotel to open in the UK and is an icon of British hospitality since 1963. Overlooking Hyde Park, its location is close to West End theatres, historic landmarks and famous shopping districts. Step inside the hotel and find elegant rooms with magnificent views, world-class dining, and modern facilities for business and relaxation — everything you need for a remarkable stay in the capital.
Our Sponsors
need more info?
want to join the action?