It has been an extraordinary week for the Triton family here in London, where the most prestigious brand in the global game hosted the biggest buy-in poker tournament ever held, and paid out the biggest ever prize.
And then tonight in the Grand Ballroom of the Park Lane Hilton, London, the Triton co-founder Paul Phua played heads up against Wai Kin Yong, the other Triton co-founder Richard Yong's son, at the end of the biggest event the series has ever hosted. It's remarkable bordering on the absurd that from a field of 130 entries (including 52 re-entries) of £100,000 each, these two Malaysian friends, business partners and Triton linchpins were left.
Phua wanted the title desperately. Though there's not much missing in his life, his mantlepiece doesn't yet have a Triton Series winner's trophy. But when it came down to it, Yong was in unforgiving mood. They arranged a deal heads-up, but then the young protege overcame a chip deficit to wear down Phua and claim his second title.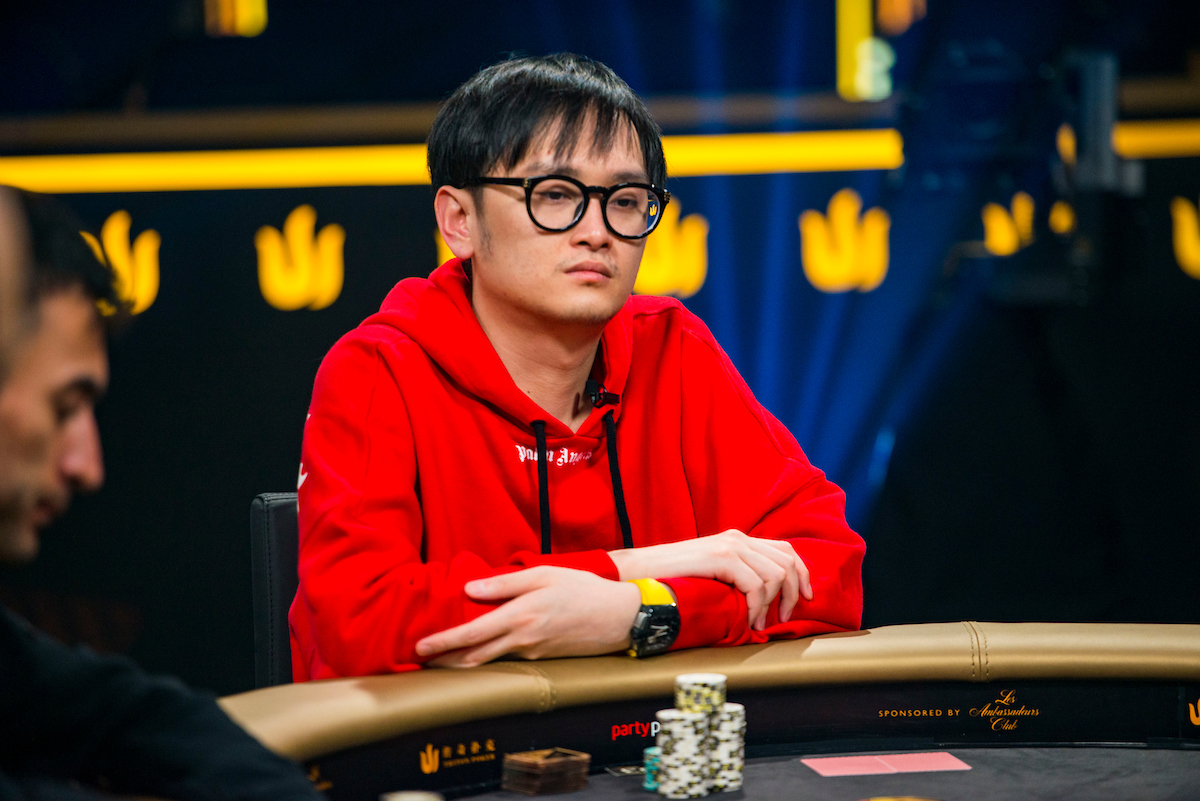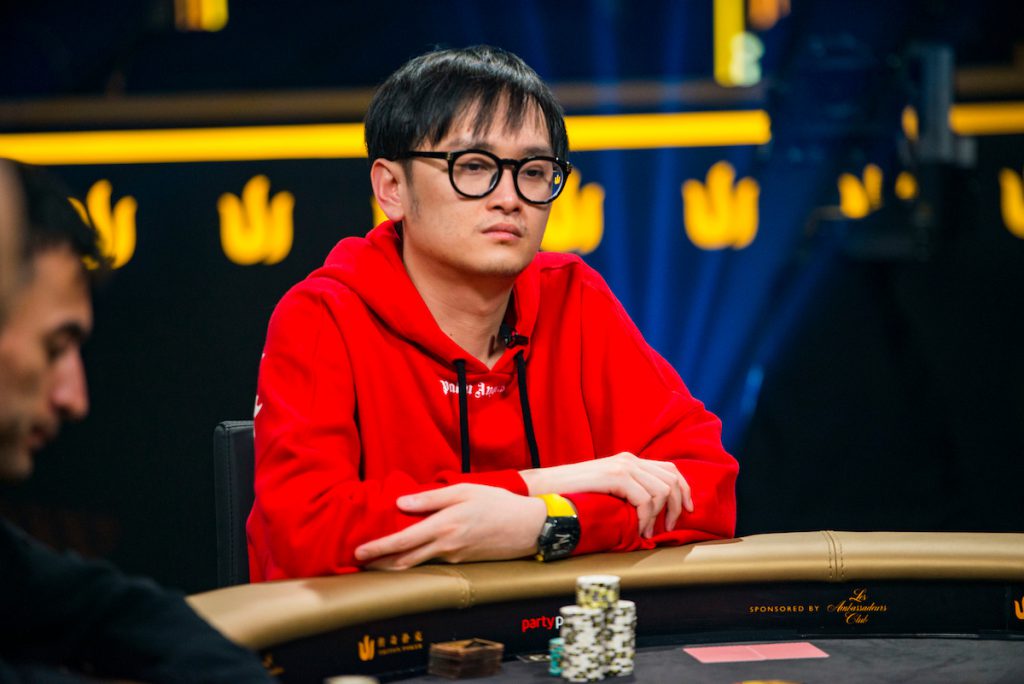 Yong took £2,591,695 to Phua's £2,558,305. It's the fact that Yong also gets to hold the trophy that will sting Phua, but that will also keep him hungry for the elusive win.
"It feels really great, especially that I could go heads up with Paul," Yong said. When asked what it felt like to be the one to stop Phua claiming his title, Yong said: "I still prefer myself to win."
Originally planned to be a two-day event, the tournament had drifted into a third day because of an unexpectedly high turnout. The huge player numbers built a prize pool of £12.2 million, but also meant that stacks were shallow among the last nine players returning today.
It didn't take long for the first elimination of the day, with Wai Leong Chan getting his last 10 big blinds in with


and picking up a call from Wai Kin Yong's


. The six on the flop all but killed it dead, and Chan took £305,000 for ninth place.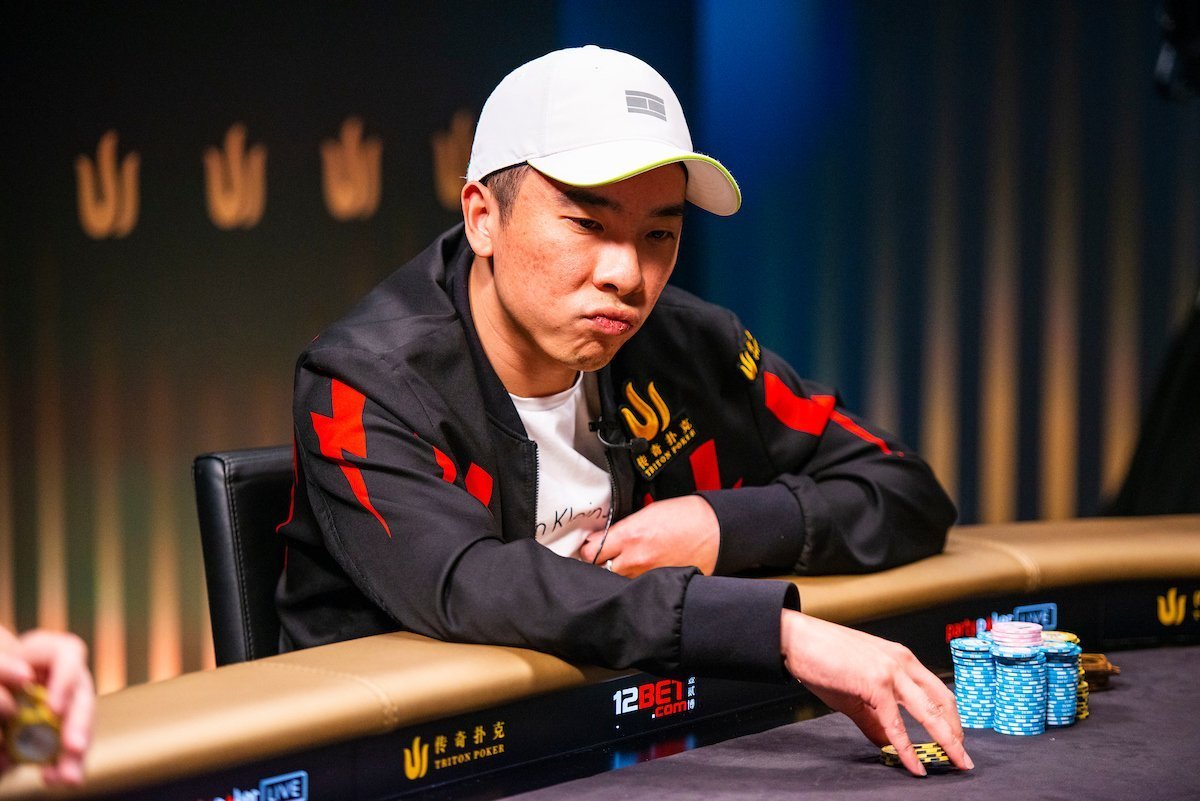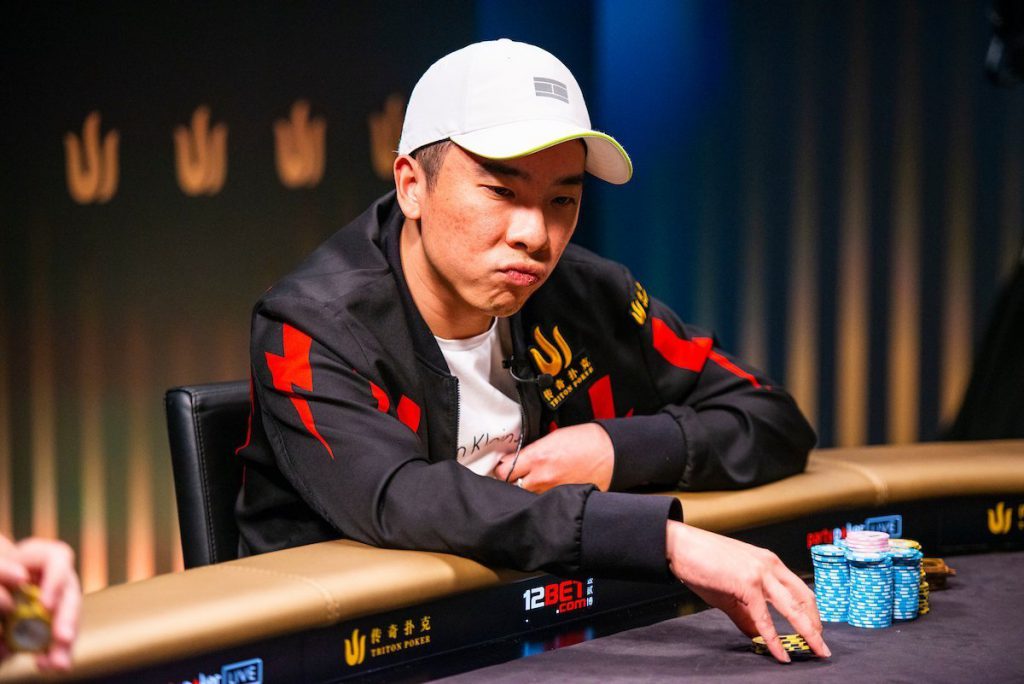 Dan Cates pulled off arguably the best play of the tournament on the last hand yesterday, but the nature of it meant he was left with a short stack coming into the final. He somehow managed to fold trip aces and dodge Paul Phua's flopped full house, but you don't win tournaments with good folds only. Cates managed to double up once today, when his


outdrew Stephen Chidwick's


, all in pre-flop. However, it was only a temporary stay of execution. And it wasn't much better for Chidwick either.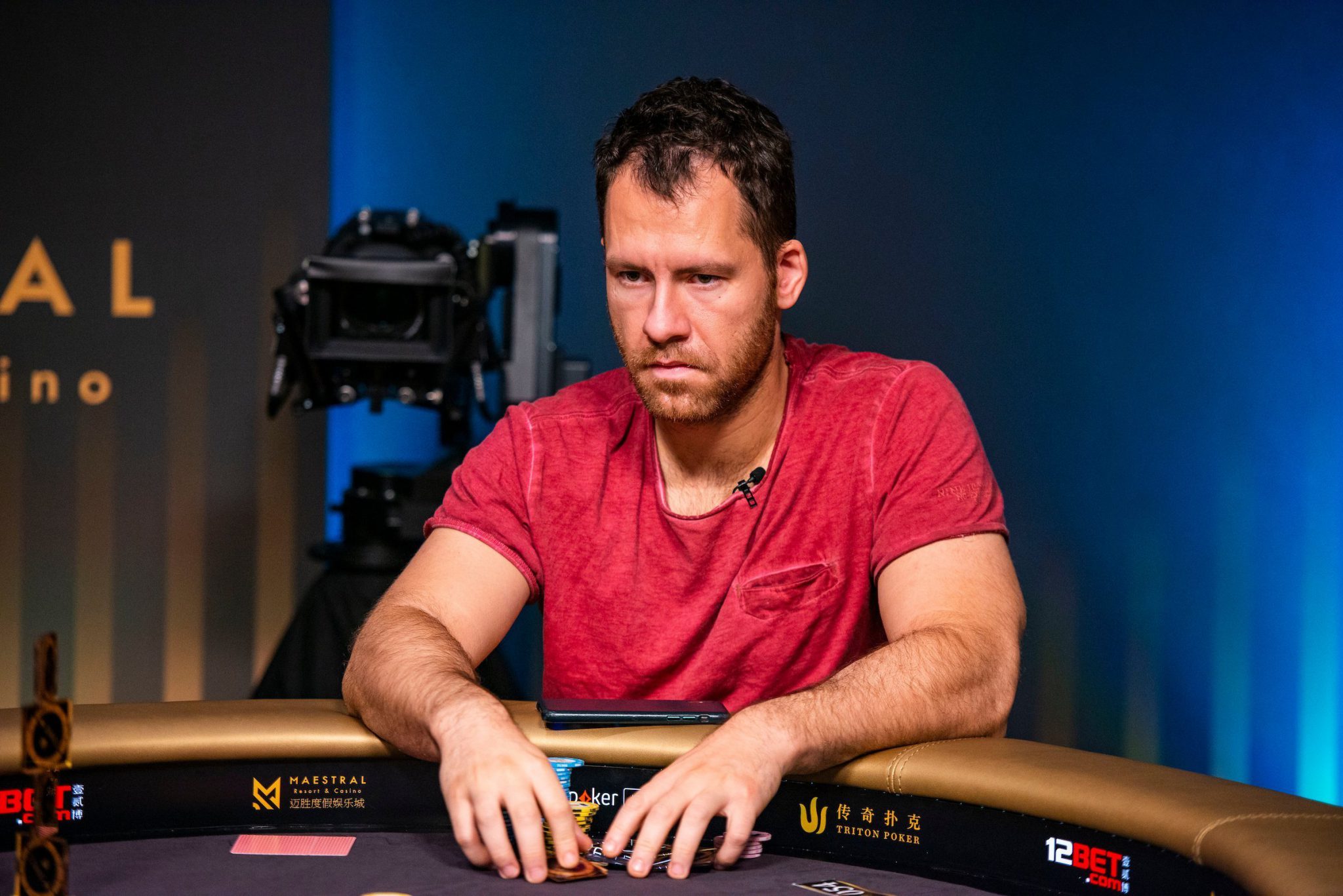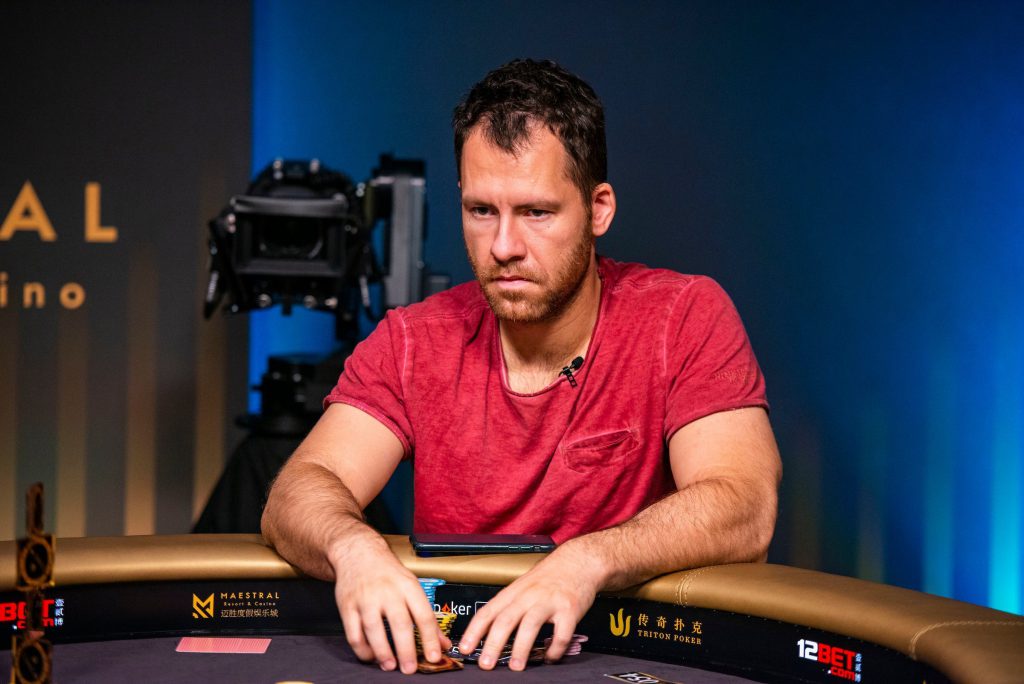 Those two ended up on the rail at the same time as Michael Soyza found


in the big blind just as Cates had shoved the cutoff with


and Chidwick re-shoved


from the small blind.
It was an all action flop and turn, with all three players still alive when




came off. However the

river was a blank and Soyza scooped.
Cates won £410,000 for eighth (making his fold last night worth precisely £105,000). Chidwick added another £544,000 to his coffers and goes in the record books in seventh.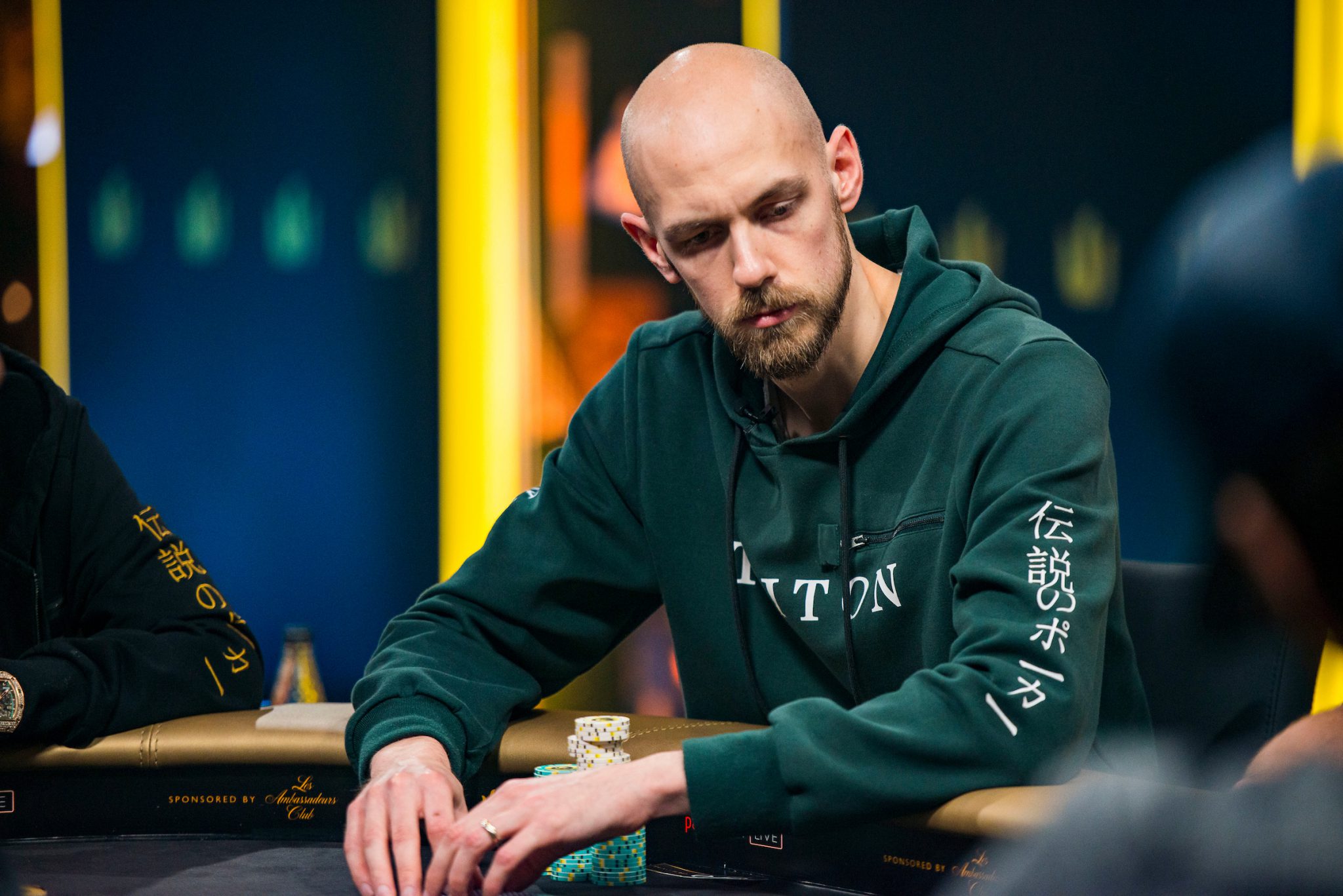 The British pro Michael Zhang was making his Triton debut here in his home country, and had become a particular favourite among those watching the stream with the gutsy style of his play. But all the talent and confidence in the world doesn't guarantee victory — especially against Paul Phua in the kind of mood he was in.
Phua opened


, Zhang shipped for 5.01 million with


. Phua called, flopped a set and turned quads. Boom: that was the end of Zhang. He won £711,000.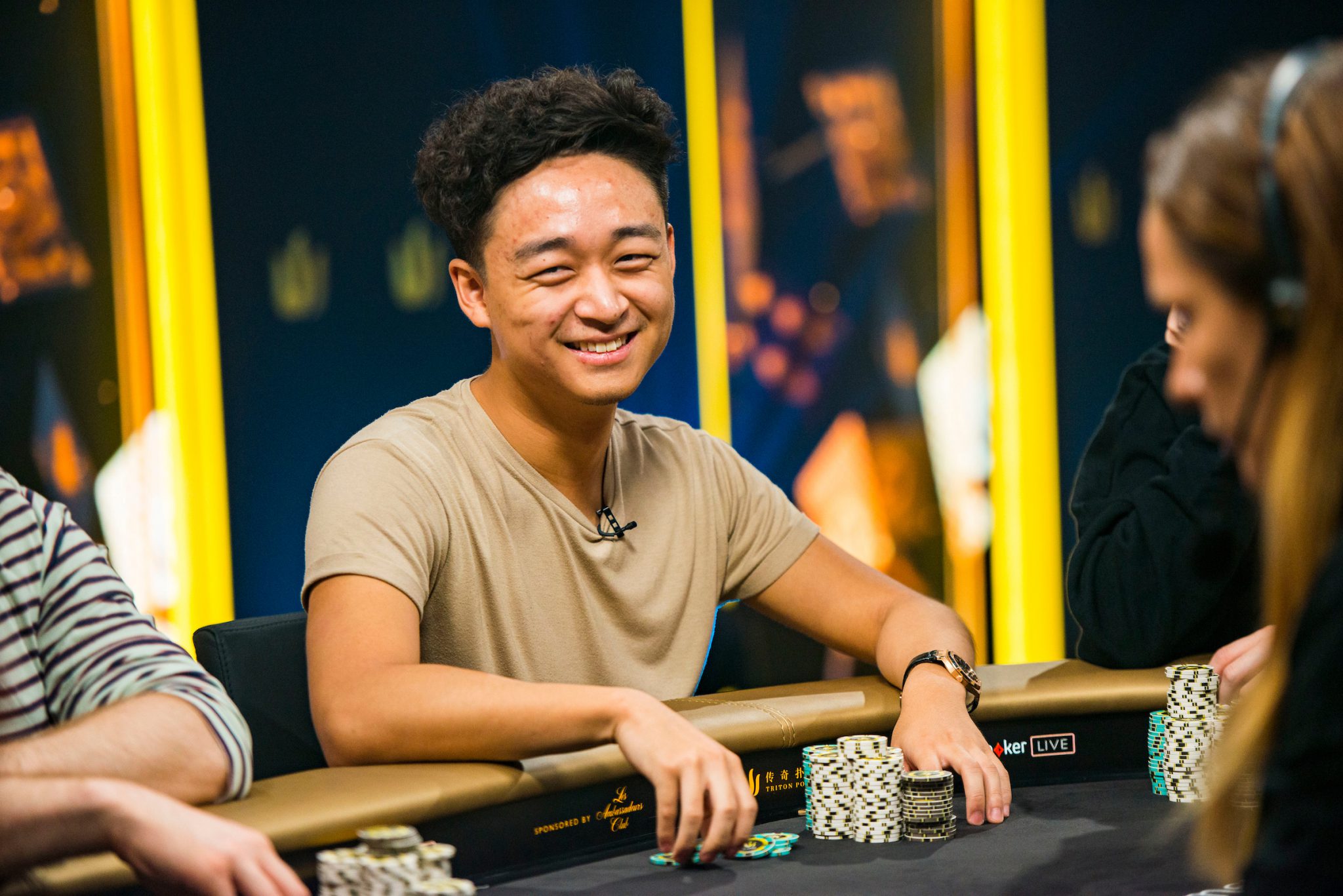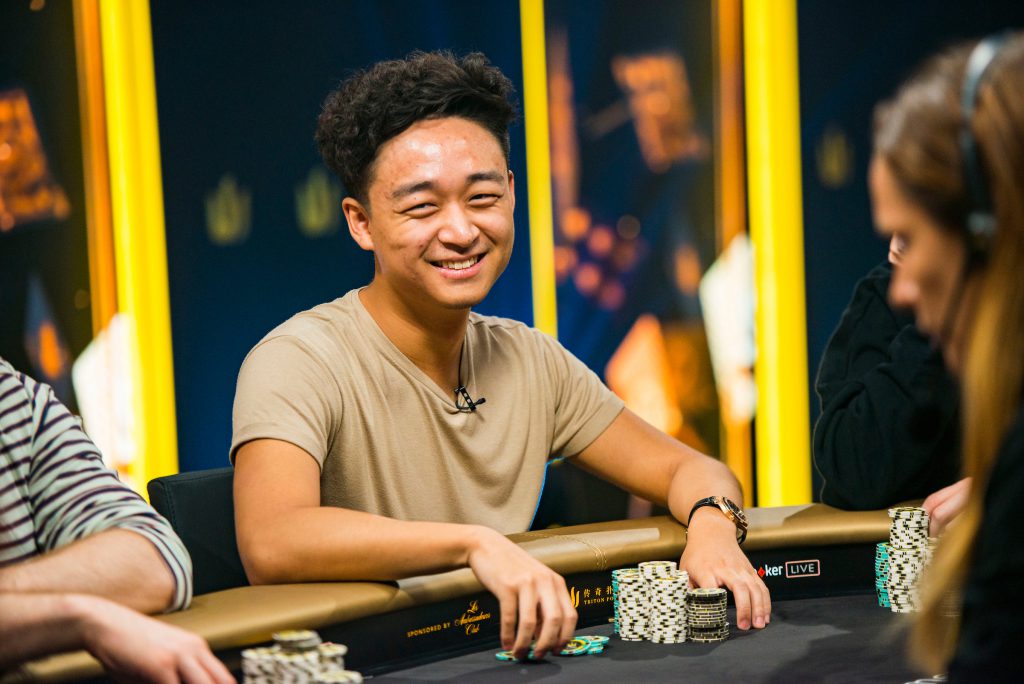 Sam Greenwood was next out. The Canadian pro is another of those players who has a phenomenal list of achievements in world poker, and has made multiple visits to Triton final tables, but has not yet won on this tour. It didn't change today either as he got his last seven big blinds in from the small blind with


and was picked off by Yong's


. "Jack three!?!" Greenwood chided Yong, with tongue in cheek, as he departed and looked for a check for £902,000. All the remaining players were guaranteed £1 million.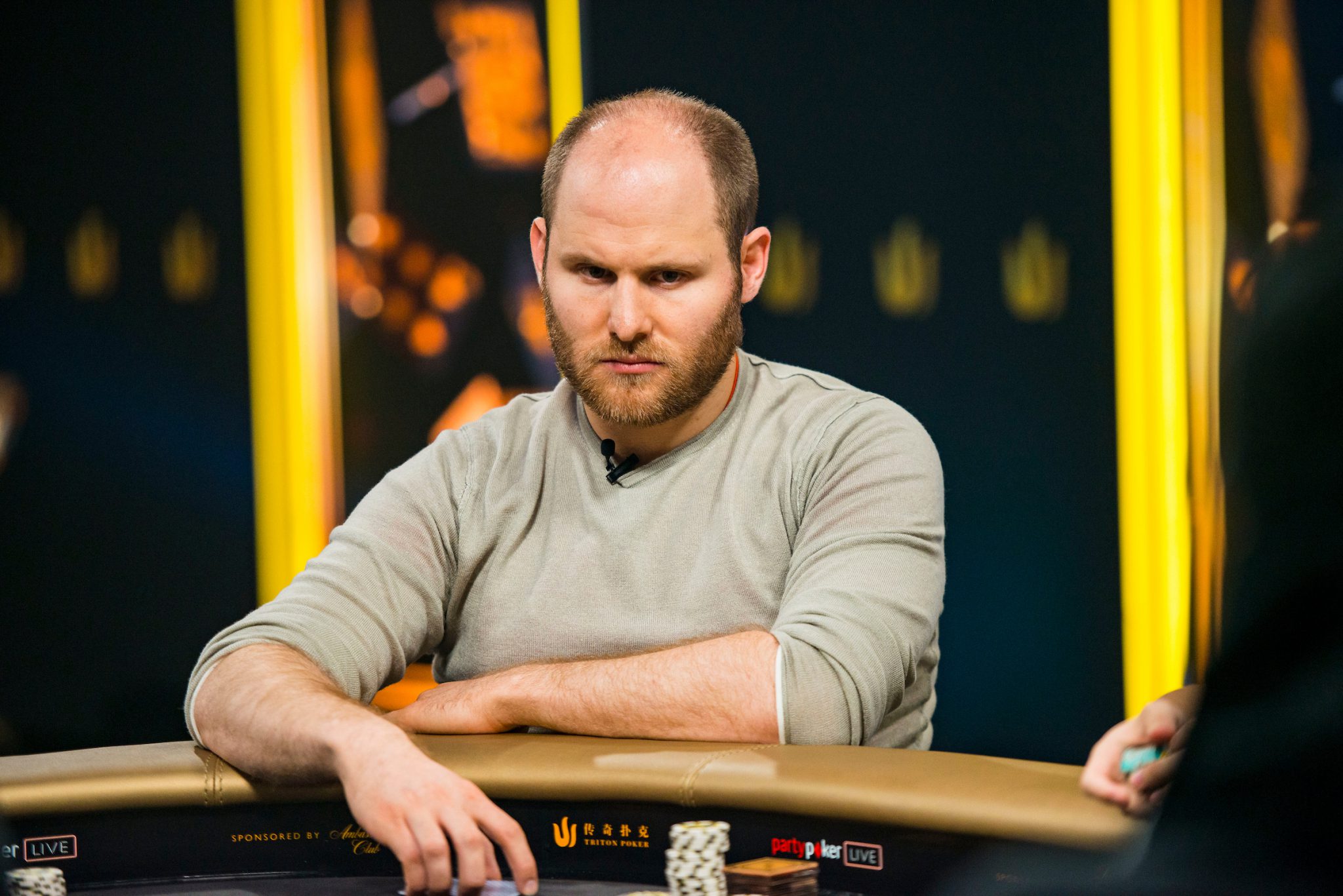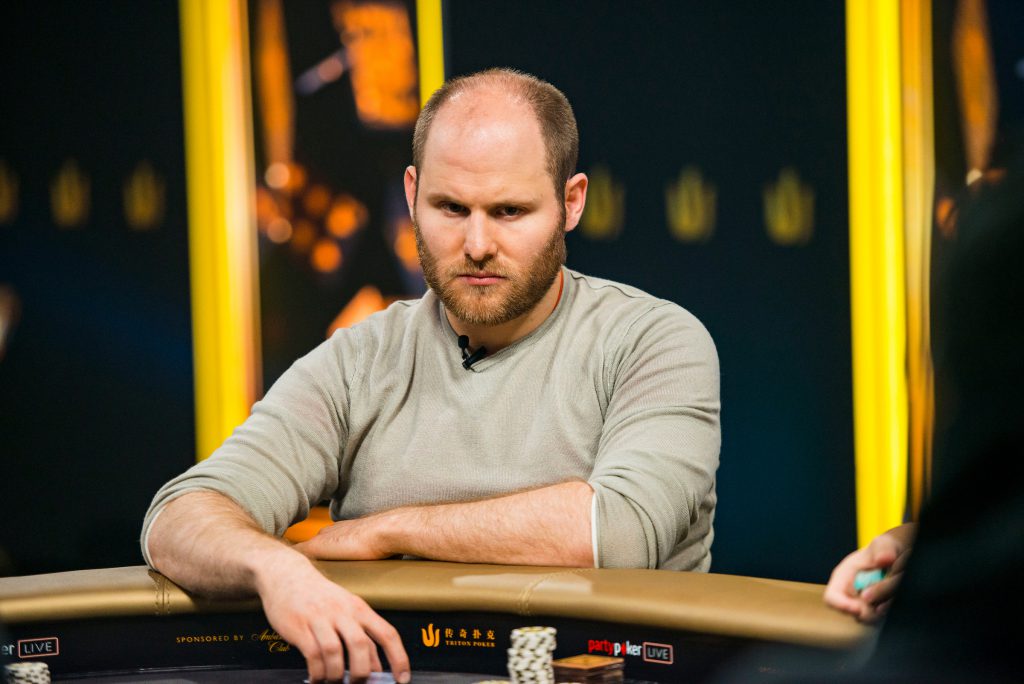 During the bubble period last night, Michael Soyza was the tournament big stack and was doing everything he could to get the field into the cash. But he couldn't shake any of his opponents, including Ben Heath, who doubled through Soyza, and Phua, who was clinging on with a short stack.
Flash forward a day and Soyza was still sitting with those two, as well as Yong, but was now the shortest of the four of them. And of course when Soyza scented his opportunity to double up, the very opposite happened. He was knocked out by Yong. It was pretty emphatic: Soyza had


and Yong had "only"


when they got it in pre-flop. But Yong smashed the



flop and Soyza was drawing dead on the turn. Soyza won £1.12 million.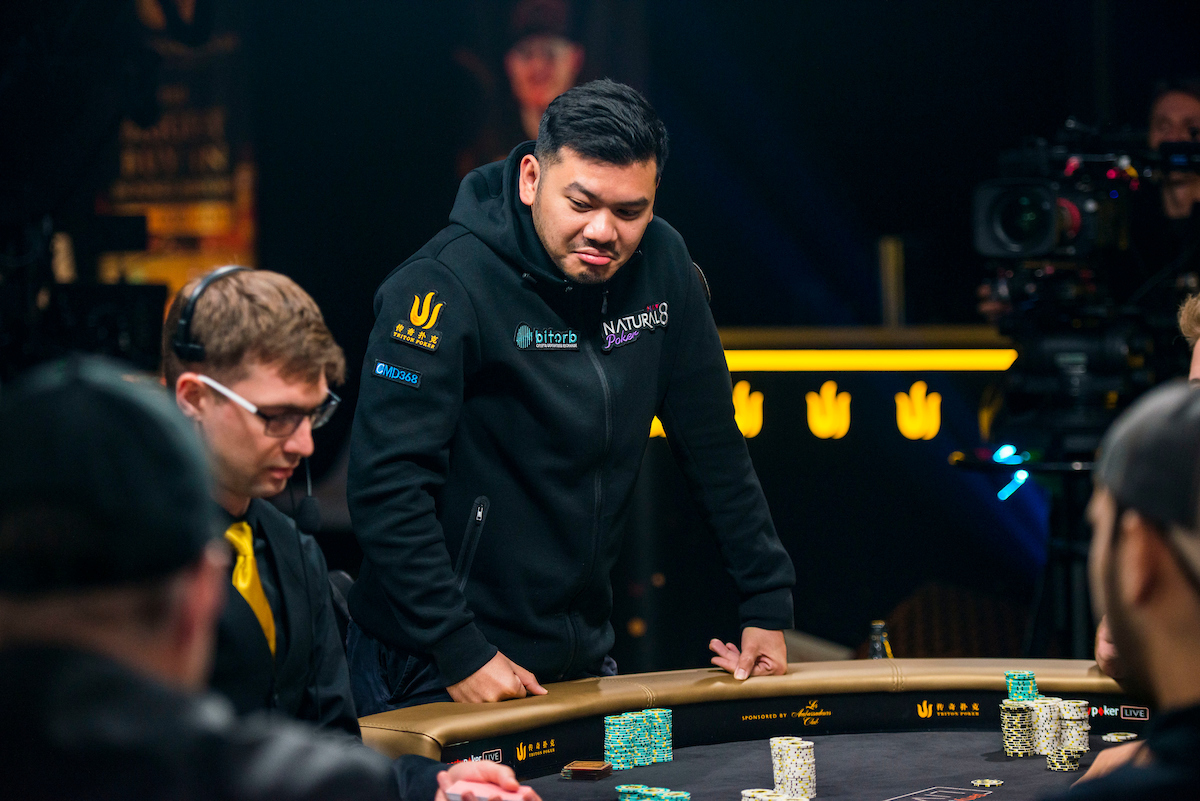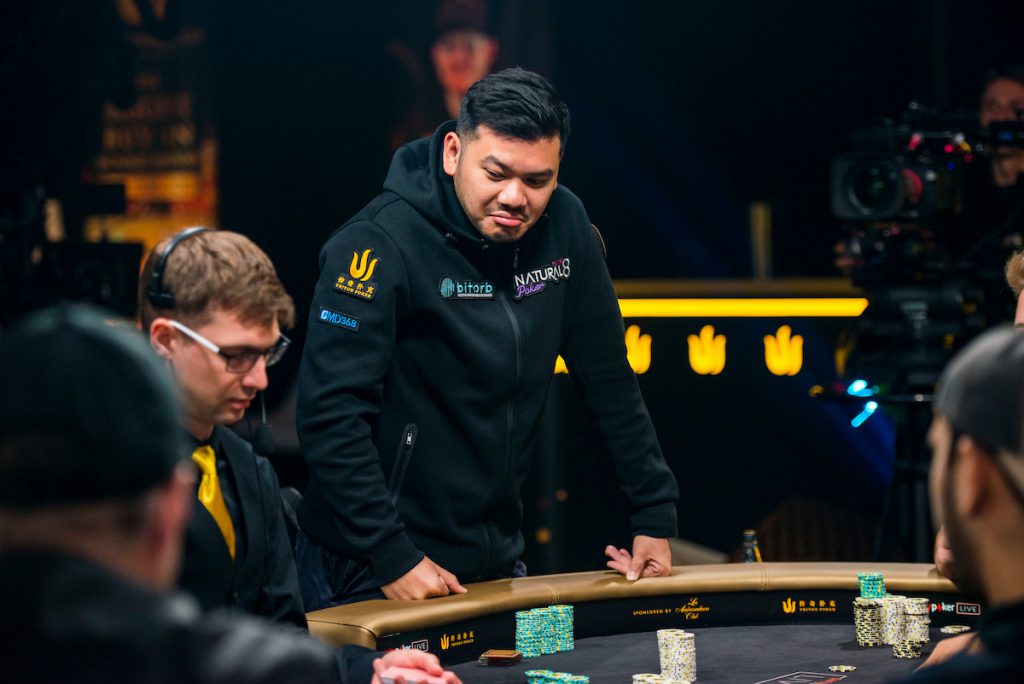 Local hero Ben Heath, who returned from Las Vegas this summer with his first WSOP bracelet and a million dollar score, was now guaranteed a minimum £1.35 million. But he was also going up against the combined might of the Triton machine.
At least his demise was quick, even if it was hardly painless. He found pocket kings when Phua had


, a set-up that almost always means a huge pot for the man with the pocket pair. But even after they duly decided to play for stacks — Heath's 7 million on the line — Phua managed to wriggle off the hook. The flop of



was greeted by gasps and Heath couldn't catch even a chop. Heath maxed out at the £1.35 million.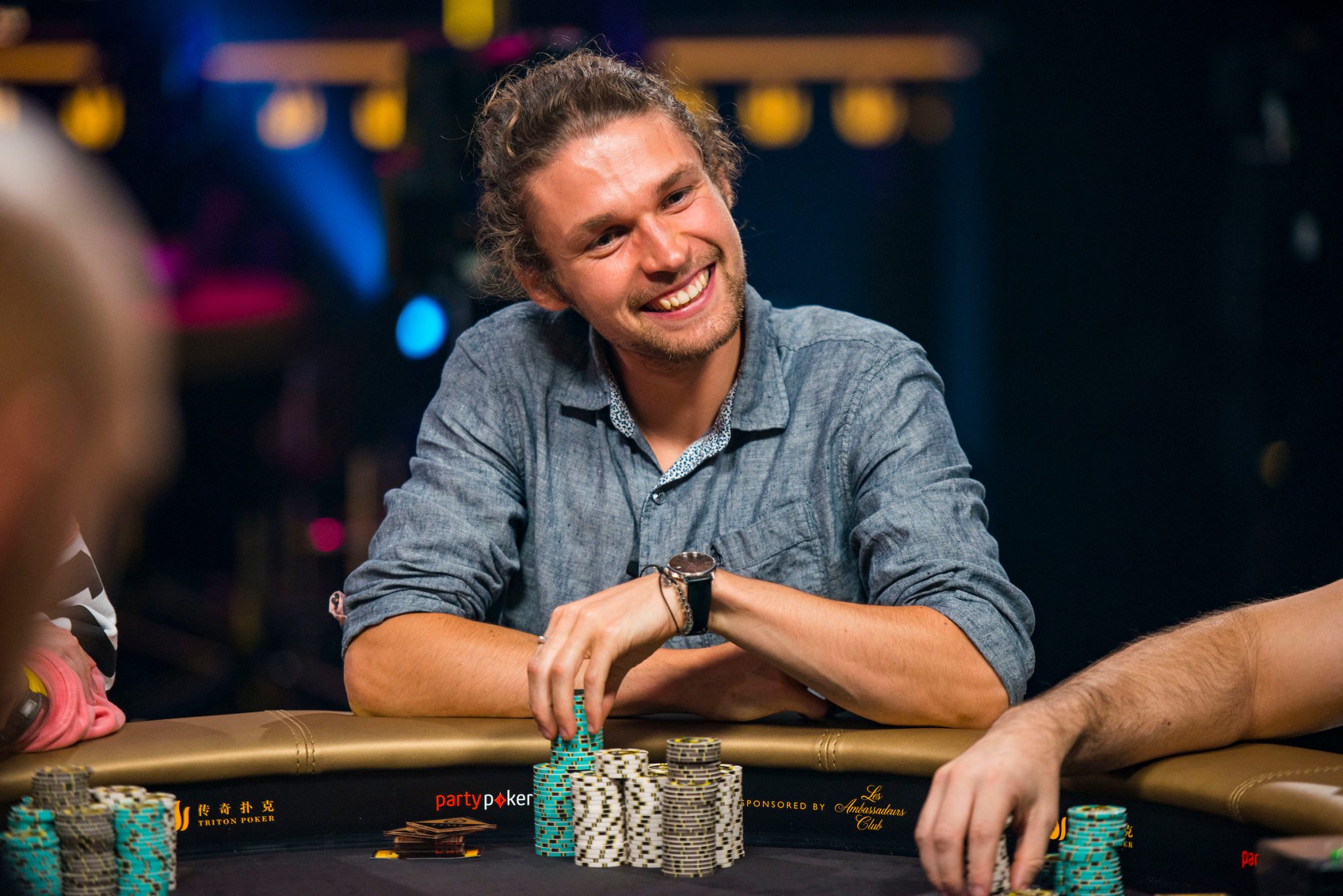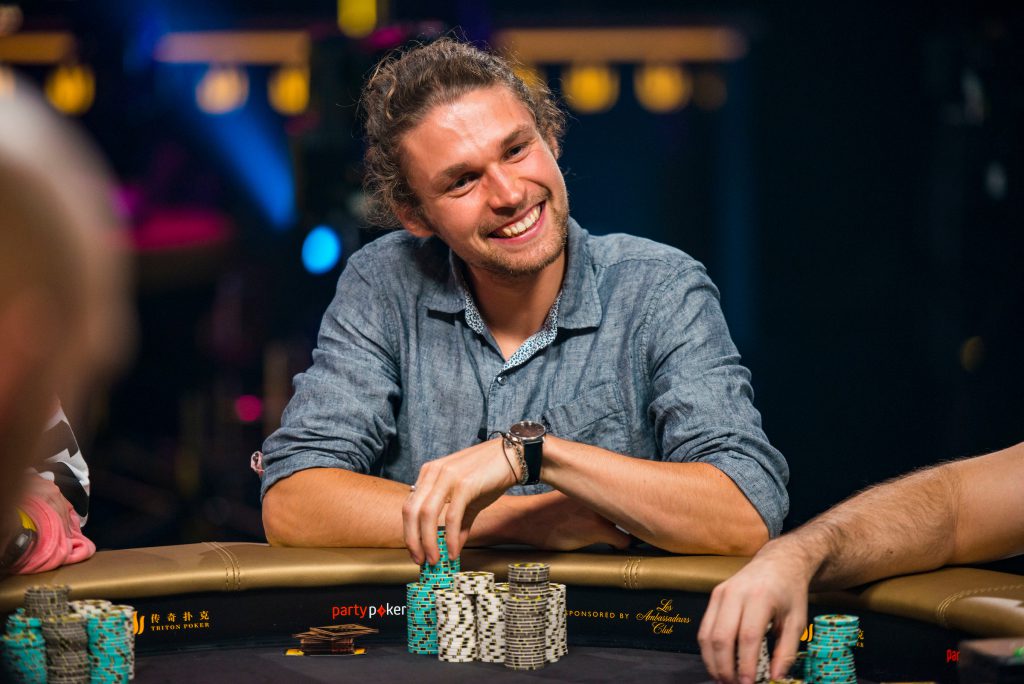 Phua therefore took a chip lead of 61 big blinds to Yong's 47 big blinds into heads up play, and they arranged a deal that left £150,000 on the side but guaranteed each of them close to £2.5 million.
When they got started heads-up, Yong made all the right moves to get the momentum moving in his direction. He called all in for his tournament life with


on a board of





. Phua was bluffing with a missed draw.
Yong then applied relentless pressure heads up and left Phua in the danger zone. He tried one too many shoves and was picked off by Yong — the last time when Phua had


and Yong had


and the river was a jack.
To Yong went the spoils, and a trophy handed to him by his father, but Phua was keen to point to the success of Triton in London this week.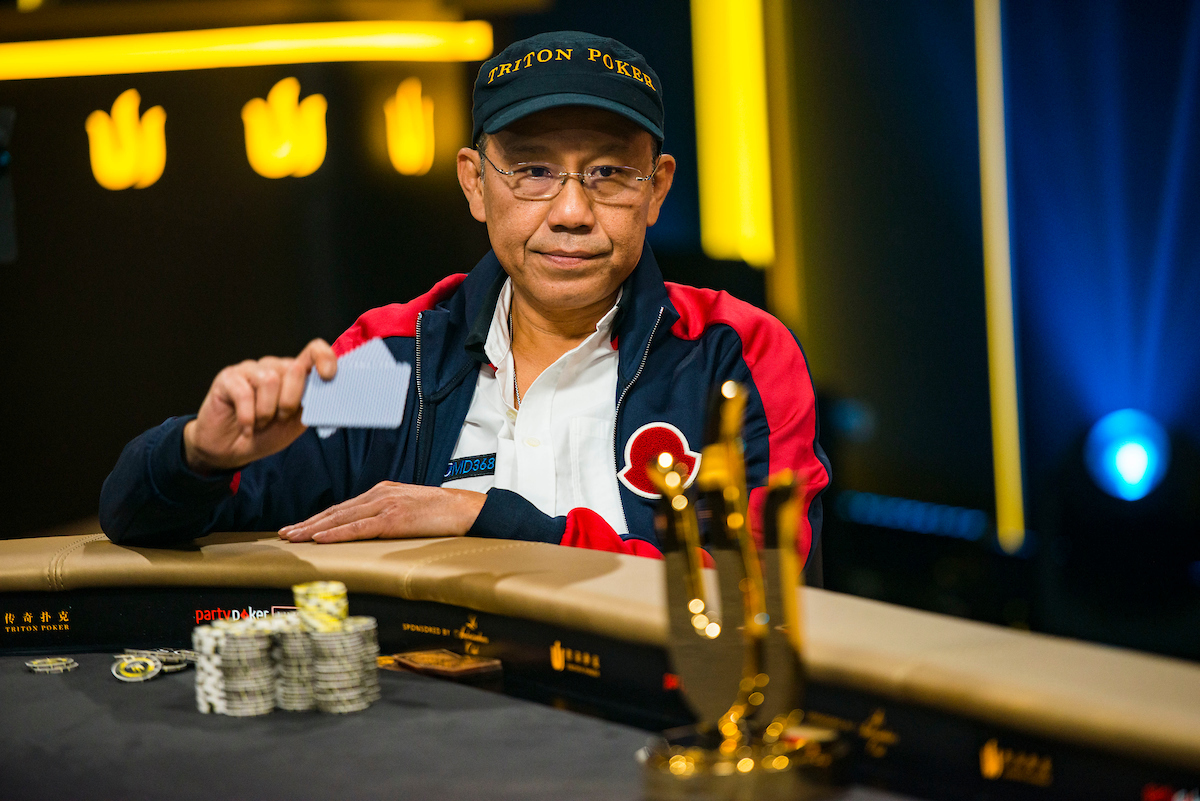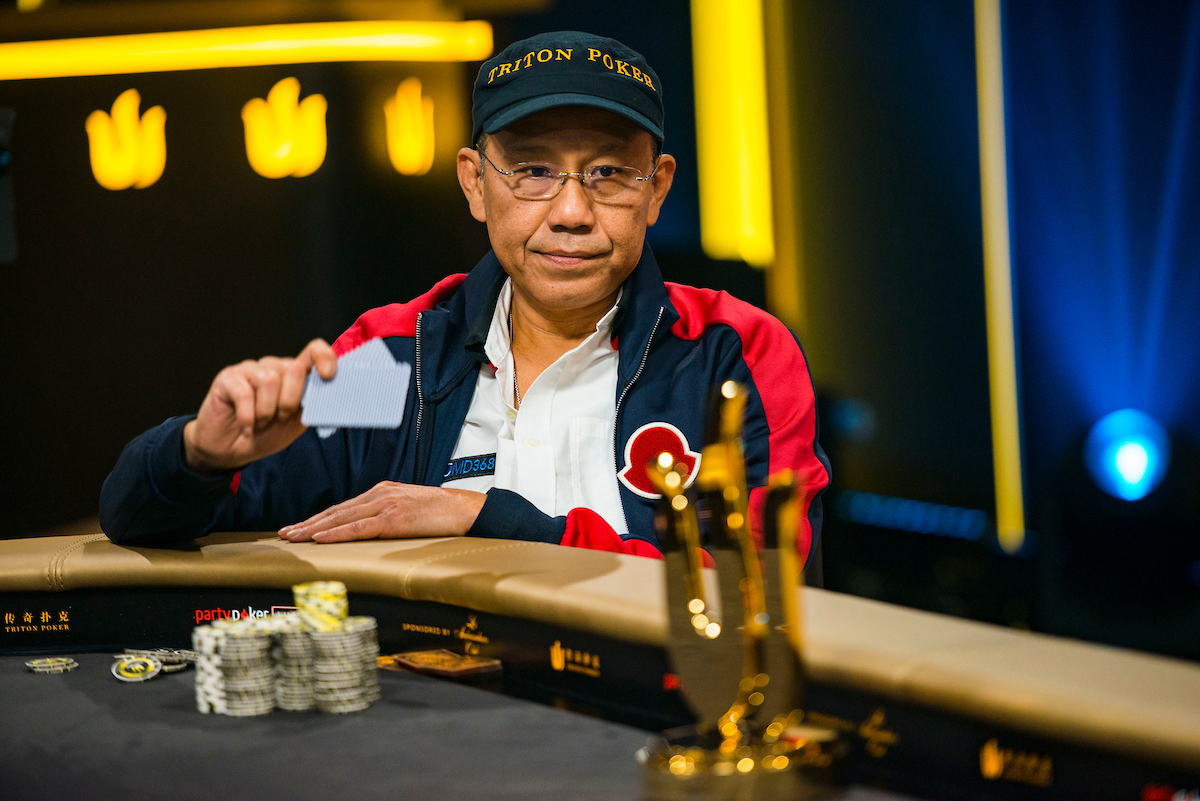 "We feel a sense of pride," Phua said. "The brand has been growing stop after stop. We're very lucky to have a lot of friends, poker pros, to support the event. We try to make it as fun and as comfortable to players to make the want to come back every time. In this stop we see a lot of new faces, so we're very, very happy."
Eventually it will be a new face, his face, hoisting a trophy. But this time, it was all about Yong.
Triton London Main Event
Dates: Aug 4-6
Entries: 130 (inc. 52 re-entries)
Prize pool: £12.22 million
1 – Wai Kin Yong, Malaysia, £2,591,695*
2 – Paul Phua, Malaysia £2,558,305*
3 – Ben Heath, UK, £1.35 million
4 – Michael Soyza, Malaysia, £1.12 million
5 – Sam Greenwood, Canada, £902,000
6 – Michael Zhang, UK, £711,000
7 – Stephen Chidwick, UK, £544,000
8 – Dan Cates, United States, £410,000
9 – Wai Leong Chan, Malaysia, £305,000
10 – Matthias Eibinger, Austria, £250,400
11 – Liang Xu, China, £250,400
12 – Isaac Haxton, USA, £220,000
13 – Xuan Tan, China, £220,000
14 – Sosia Jiang, New Zealand, £201,600
15 – Justin Bonomo, USA, £201,600
16 – Timothy Adams, Canada, £192,000
17 – Wiktor Malinowski, Poland, £192,000
*heads up deal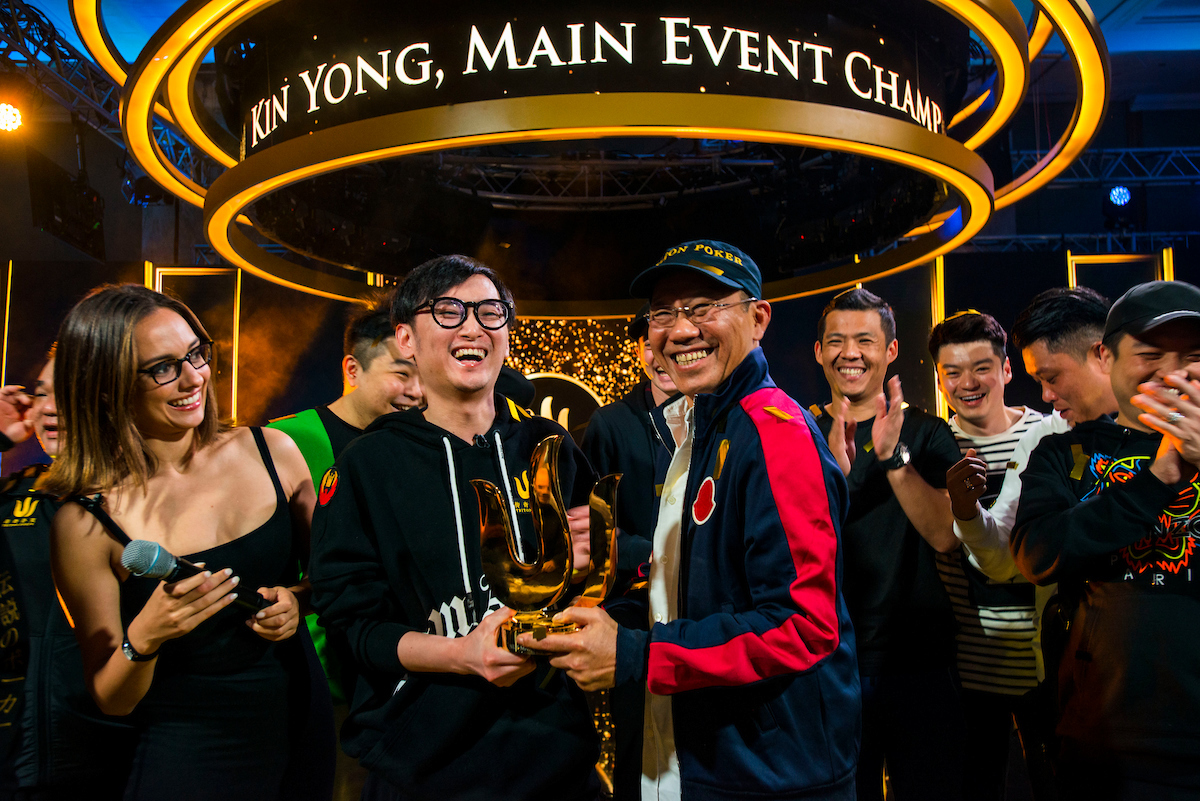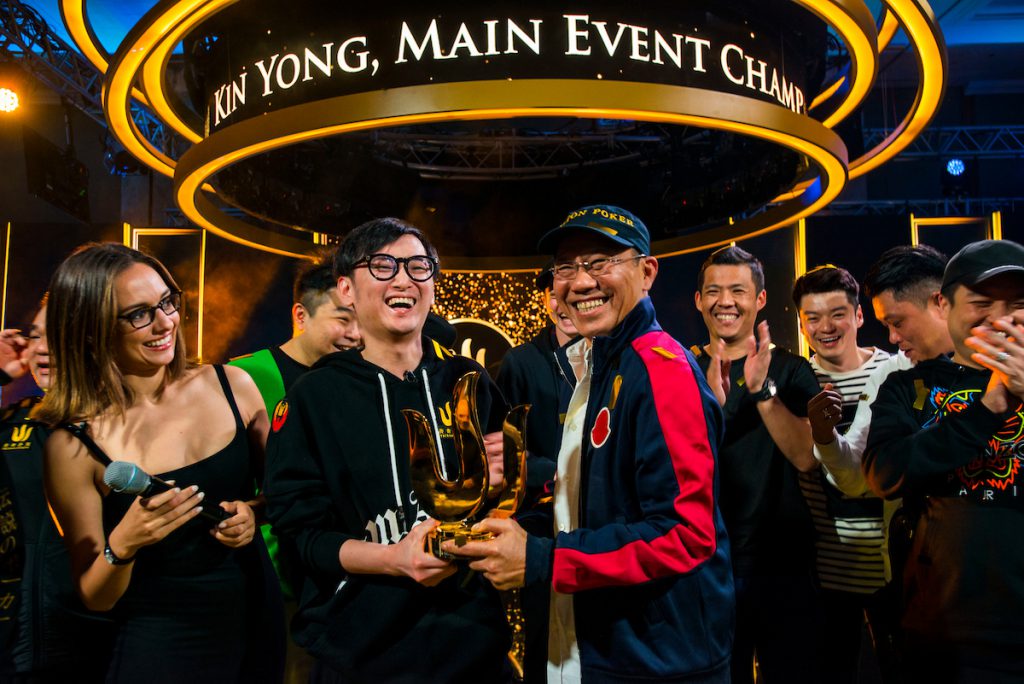 ABOUT OUR PARTNERS
Les Ambassadeurs is one of the most prestigious private clubs and casinos in London, with a history dating from the early 19th century. Situated in the heart of London's exclusive Mayfair district, it is formerly the favoured gambling destination of Victorian aristocracy and diplomats and is still one of the most elegant and stylish casino floors in the world.
partypoker LIVE was created in January 2017 as a global poker tour, with the aim of bringing large field, high guarantee tournaments to players all over the world. Within just 12 months the partypoker LIVE tour has grown into the world's largest ever poker tour and is guaranteeing over $70,000,000 in the 2018/2019 season.
Photography by Joe Giron/PokerPhotoArchive