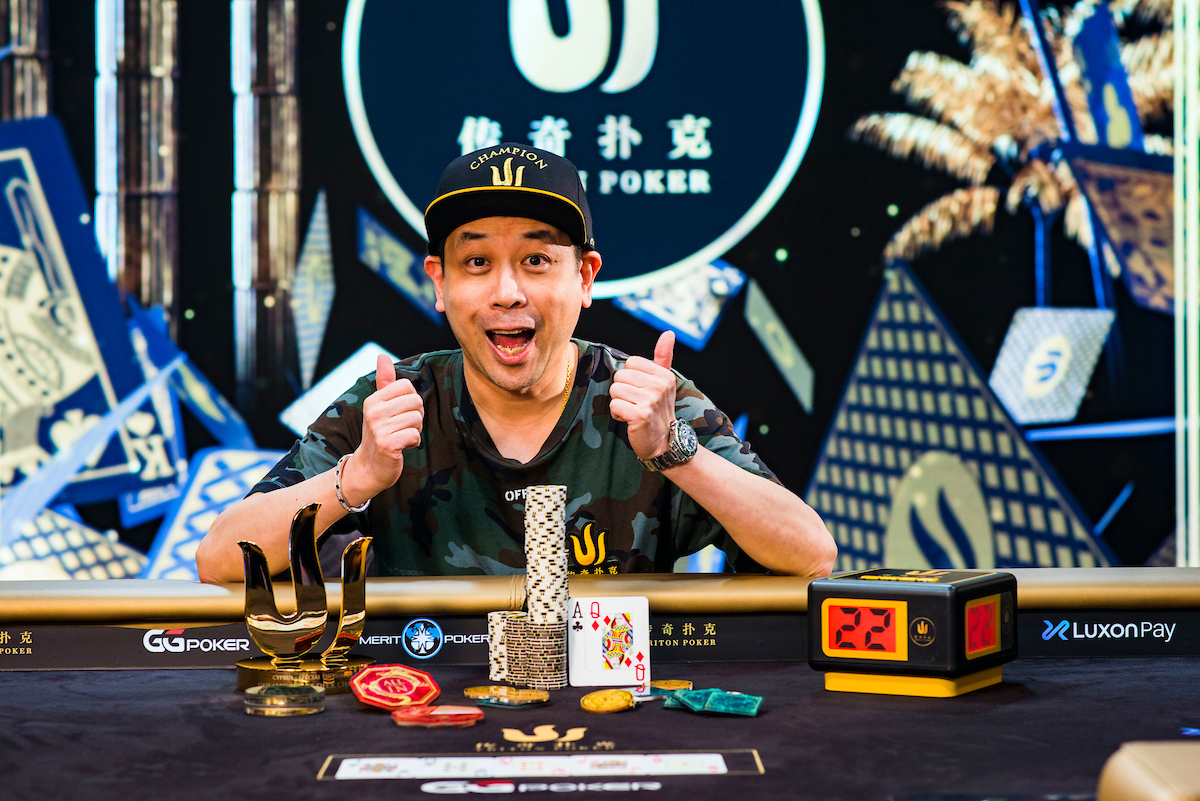 The Triton Series is the proud offspring of Asian poker enthusiasts, who created a tour of exclusive, high stakes tournaments to satisfy the demands of the top players from Malaysia, Hong Kong and beyond.
It has also, of course, become very popular among the elite players of Europe and North America, and this week in Cyprus, where the Triton Series Special Edition has been taking place, every tournament before today had been won by players from outside Asia.
But thanks to the final $75,000 buy-in short deck event, it was not a clean sweep. Far from it. Five out of six players who made the money in this one were from Asia, and the tournament finished in a brilliant heads-up battle between two poker legends from the very beating heart of the Triton operation.
It was won by Winfred Yu, from Hong Kong, who defeated Malaysia's Ivan Leow heads up. And the fact that the absolute cream of the Asian poker scene — including Leow and three of the other defeated final table players — piled on the stage to celebrate with Yu points to his immense popularity in the game.
Yu has long been a very significant figure for poker in the region, arranging the nosebleed cash games and acting as a liaison to bring big players from across the world together. He has a bulging contacts book, and an endlessly personable manner.
And tonight proves again that he has a pretty mean poker game of his own — and another $1.01 million to put in the bankroll. The whole tournament provided a terrific end to a week in Cyprus: two short deck superstars facing off for another million dollar prize. Either would have been a worthy champion.
"Ivan is not only is a good brother, a buddy, and we play a lot," Yu said. "He's aggressive, he put me to the test, kept putting the pressure on. I was expecting to play heads up against him, and I got lucky!"
The tournament took on a distinctly Asian feel early in the day with the eliminations of Mikita Badziakouski, Mike Watson, Stephen Chidwick, Sam Greenwood et al, and even the overnight leader Seth Davies and the short deck titan Phil Ivey hit the rail far before the money.
With eight players left, playing four handed on two tables, Yu had an enormous chip lead and the short stacks starting battling each other. Ferdinand Putra doubled through Elton Tsang. Daniel Dvoress doubled through Paul Phua and then Wei Hsiang Yeu. Yeu then doubled back through Dvoress.
Usually in these situations, Phua comes into his own. He has survival skills like no one else, and 17 Triton cashes to prove it. But even he couldn't survive this vicious back-and-forth, losing with


to Yeu's


when a ten flopped.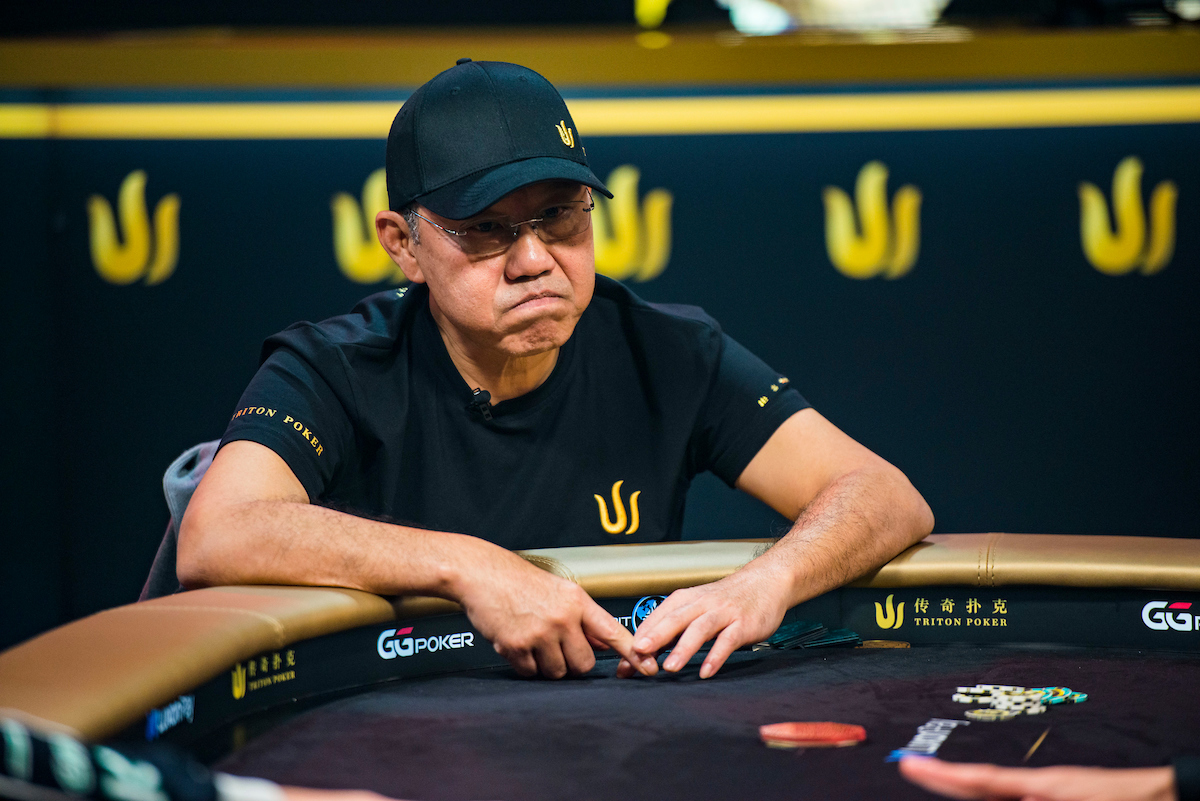 That brought the field down to its last seven, who all fit around the unofficial final table, but still one more player needed to be eliminated before the bubble burst. The viewers on the live stream, now watching all the action, didn't need to wait for very long to find out who it would be.
It was Yeu.
The Indonesian player had been prominent in those pre-pre-bubble skirmishes, and he was the first to get his chips in on the stone bubble. His


flopped very well against Tsang's


when the first three cards off the deck were the



. But the turn and river of

and

filled a flush to Tsang's queens and Yeu was defeated.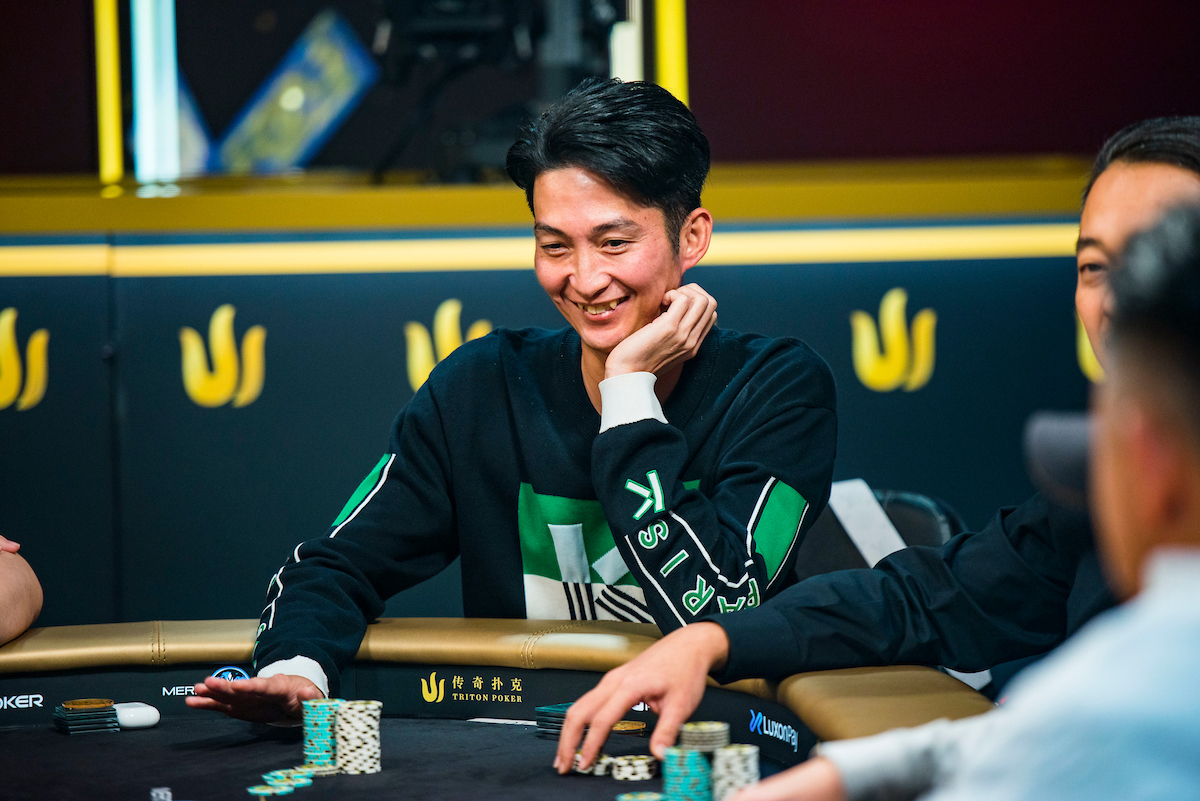 Yu was the chip leader still when the actual final table got under way, with Tsang now in second and the resurgent Dvoress in third. Short deck final tables have a habit of being over with either in a flash or after a marathon, so we strapped in to find out which type this would be.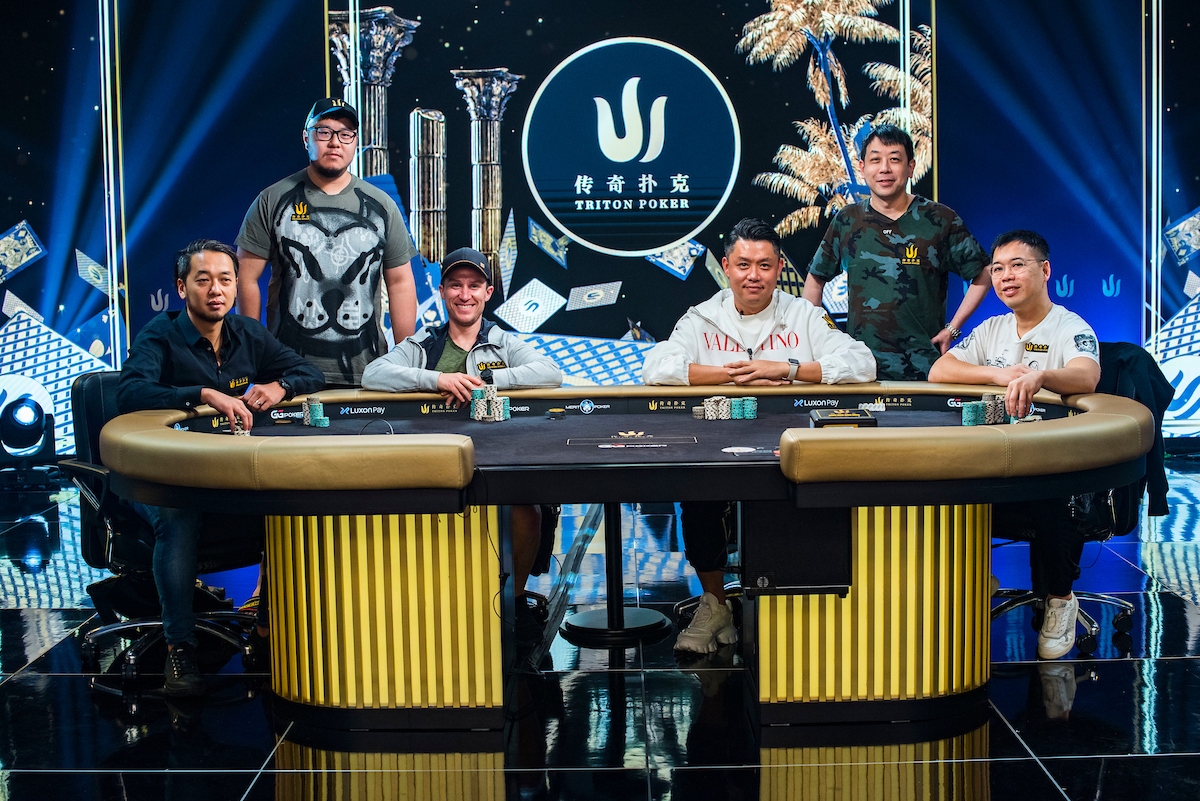 The initial indications suggested it would be over in a flash. The official final was only a few hands old when Putra got his short stack in the middle. Dvoress called and was ahead, with


(Dvoress) to


(Putra).
There always seems to be a sweat on every short deck flop and this one was no different. Putra received plenty of help from the



board. However the

turn and

river didn't fill his potential, and that ended Putra's tournament in sixth, worth $208,500.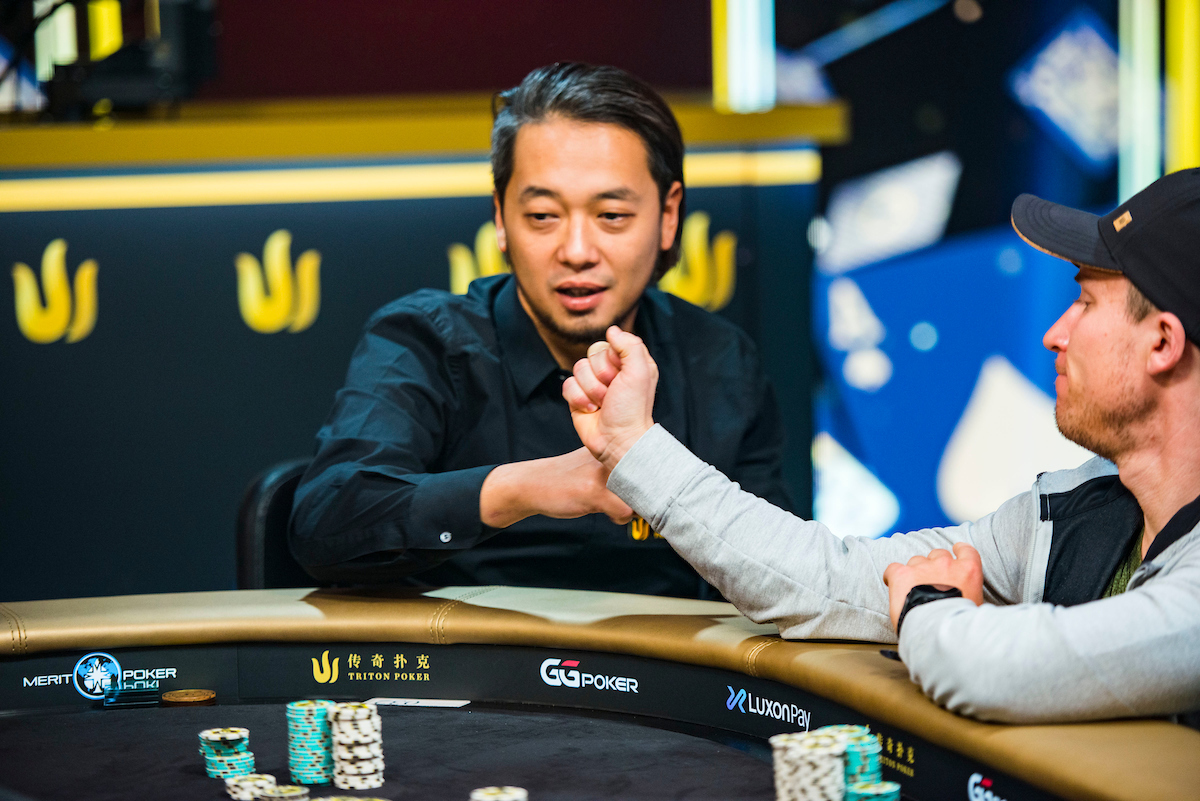 After Putra's elimination, we had to wait more than two hours for the next — an extraordinary length of time in this format with these stack sizes. But Danny Tang, who was the short-stack, managed a remarkable double when his


made a flush to beat the same hand for Dvoress, only without the crucial diamonds of course.
Tang moved upward and Dvoress, who had held the chip lead at once point, slipped down the order. When he found the same hand as Tang before — the


— and pushed with it, he slammed into the


of Yu and didn't get the same kind of miracle. Dvoress took $268,000 for fifth.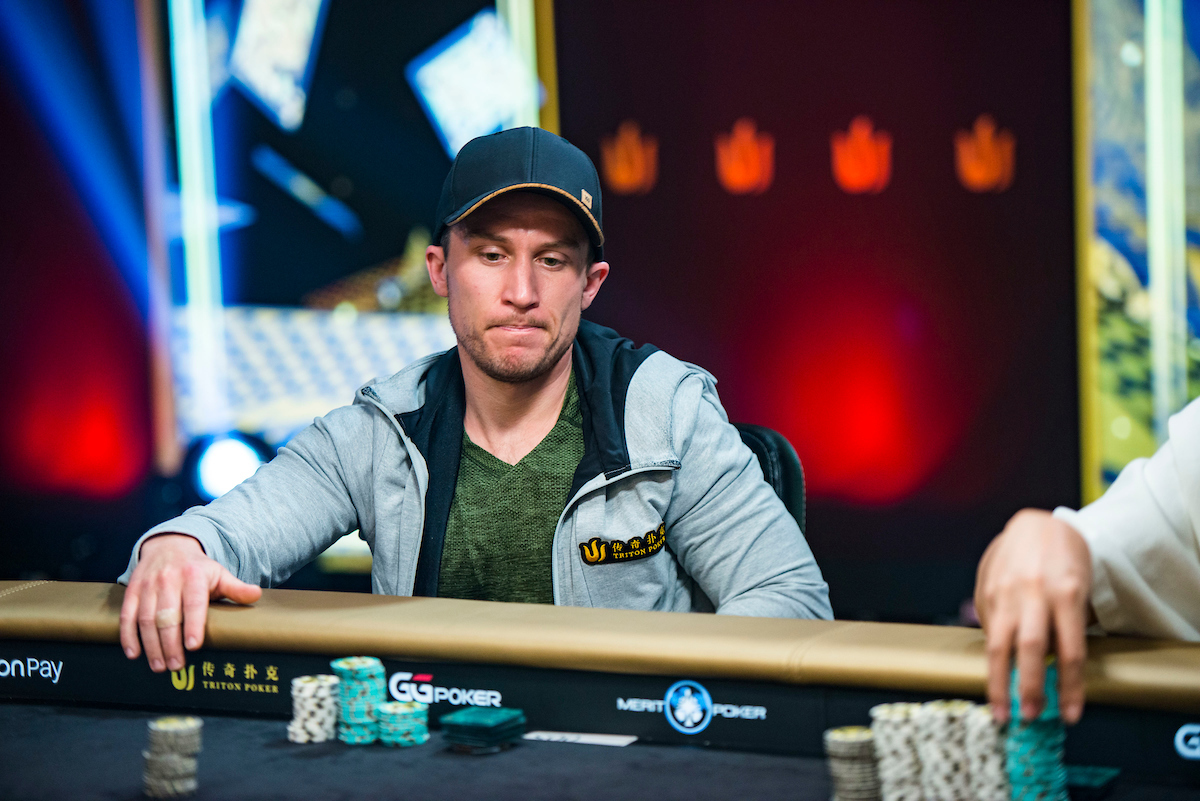 As can so often be the case, one elimination brought two. Within a couple of hands of Dvoress's departure, Tsang was walking out too, losing with


to Tang's


. He tried to cover his face so that the cameras couldn't see his shame, but he was forced to watch the pocket kings do the damage again. Tsang went looking for a $343,000 payday.
Tsang has cashed every tournament he has played this week, finishing sixth, ninth, and fourth on two occasions. He may have missed out on a title, but he cannot complain with that string of results.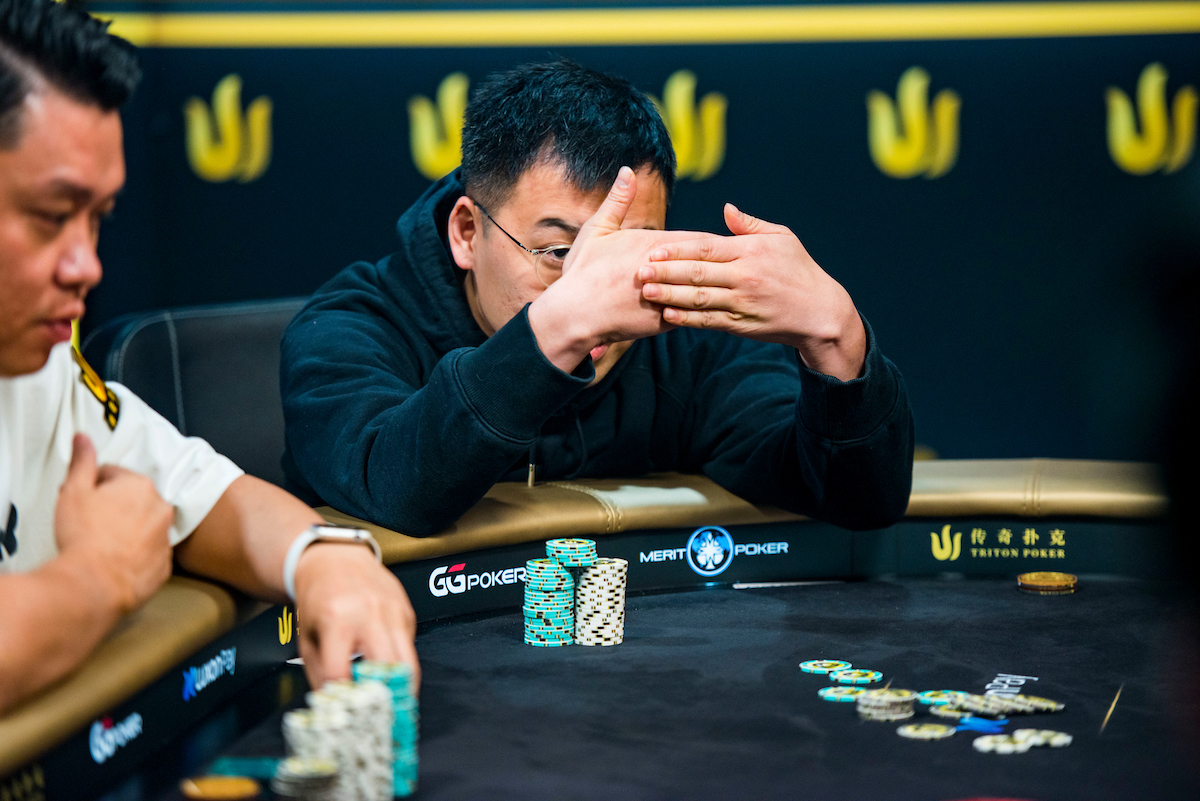 There then followed another long and tense period where the three remaining players — Tang, Leow and Yu — exchanged small pots and tended to shove one another out of the big ones. The stacks had evened up, and everyone knew that one false step could represent some ICM peril.
What we perhaps didn't realise was that we were essentially just waiting for one player to get pocket kings and another to shove, the pattern that had accounted for the two previous eliminations. And it repeated once more.
This time it was Tang who had the smaller stack, and


, while Leow was sitting with the kings


. Again there was a flop sweat, when it came



, but the

turn and

river were blanks.
Tang, who won a World Series of Poker bracelet in the summer, earned $447,000 for another cash on the Triton Series.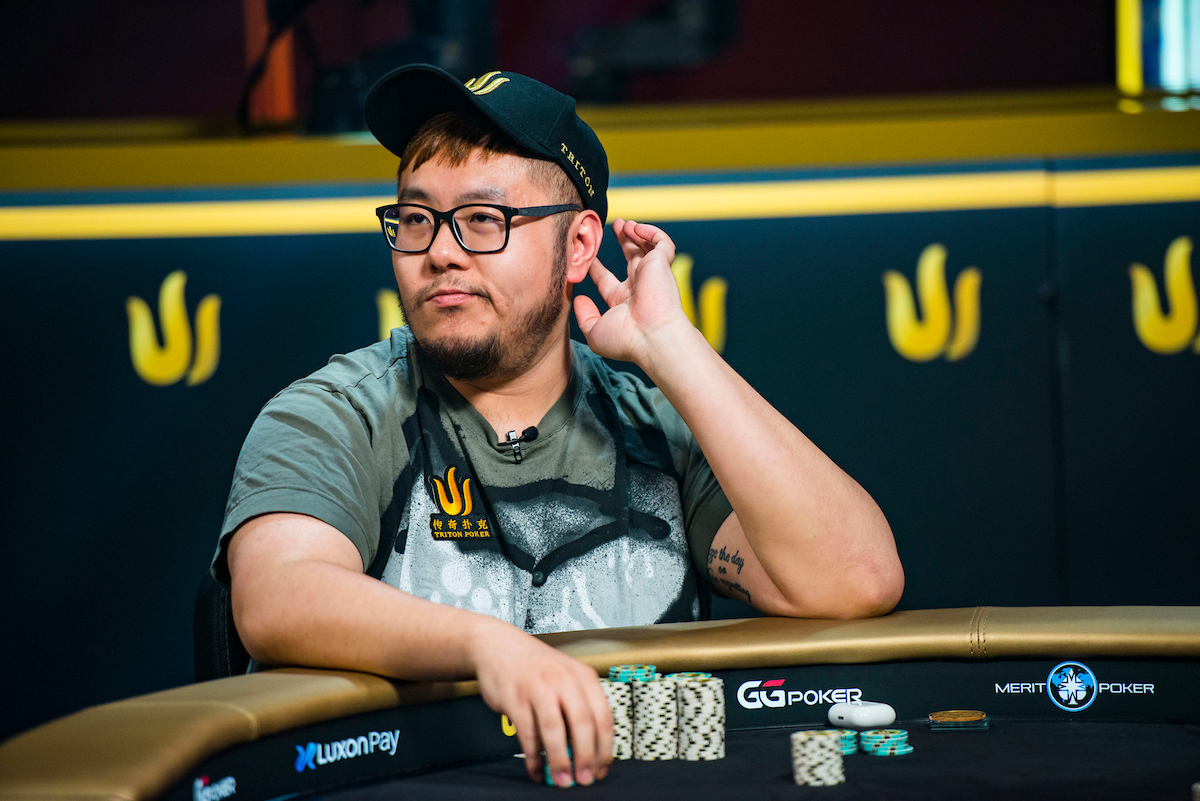 That left us with those two all-time Triton legends: Leow, who has numerous final tables and one title on this series, and Yu, who won a short deck event in Montenegro in 2019, before cashing the Triton Million for Charity in London.
With Leow having only a narrow advantage, there was every chance we could have been in for a long heads-up battle, but they ended up getting their chips in regularly and demonstrating that they were prepared to gamble.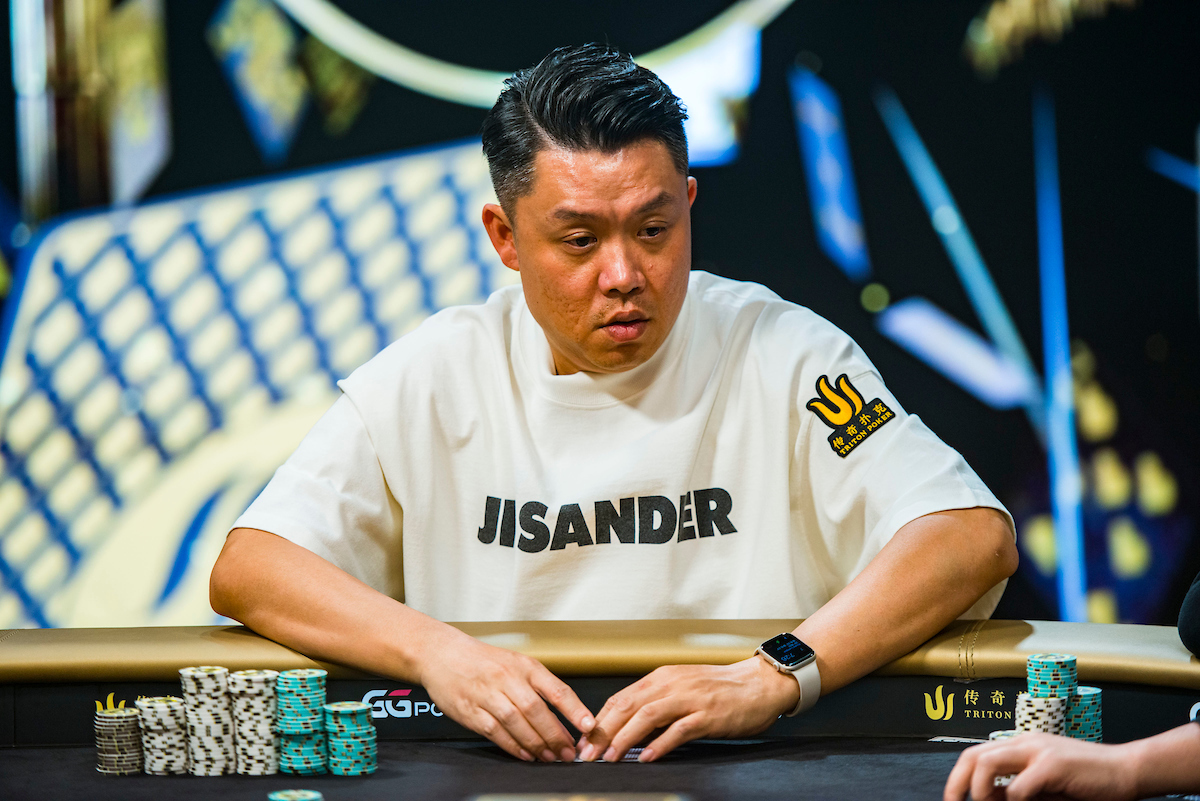 The cards played ball, and gave the ever encroaching crowd plenty of things to cheer. The two pivotal hands came essentially back-to-back, and both went in the favour of Yu.
The first was when Yu's


defeated Leow's


through the slow torture of a





run-out, the pocket pair counterfeited on the river.
Not long after, the chips went in again with Leow this time under threat. He had


to Yu's


this time, and again the dealer saved the punishment until the river. The first four cards off the deck all favoured Leow. They were



and

. But the

river connected with Yu and earned him his second Triton crown.
Yu drew attention to the fact that he came into the second day with the second shortest stack. "Never give up," he said. Ain't that the truth.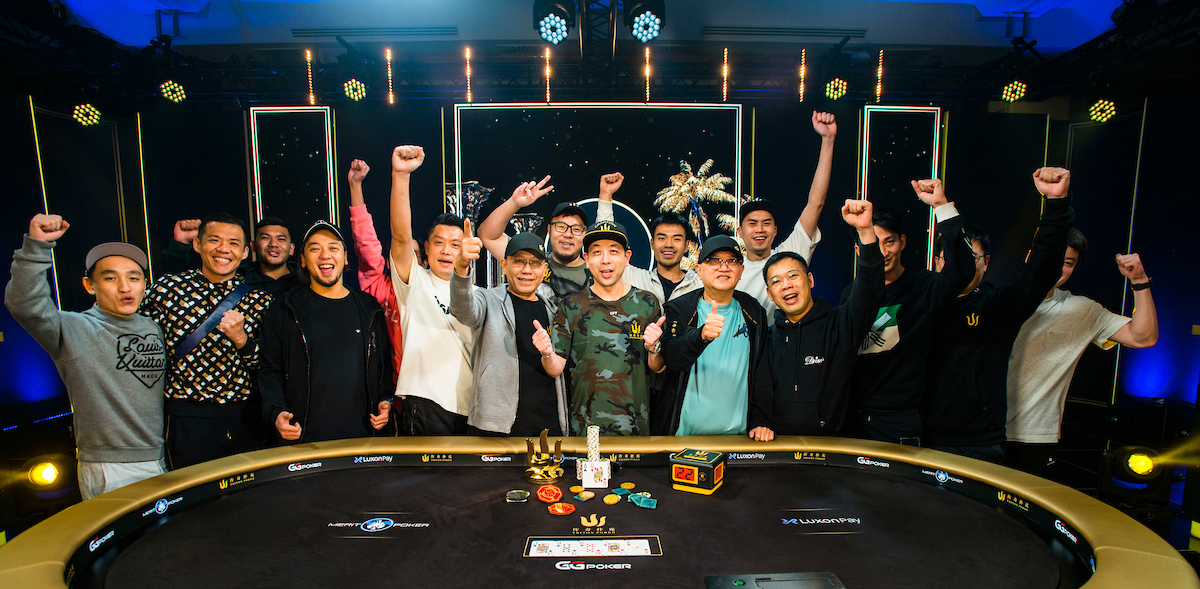 And with that, the curtain comes down on another hugely successful stop on the Triton Series, the first after such a long a miserable wait.
Across five events in this six-day tournament series, total prize pools hit $19.231 million, and tournament champions won $5.878 million between them. There were 284 entries, including 116 re-entries.
Exciting announcements are planned for upcoming new stops on the Triton Series. Be sure to look out and see you again next time!
TRITON SERIES SPECIAL EDITION CYPRUS
EVENT #5 – $75,000 SHORT DECK
Dates: April 6-7, 2022
Entries: 41 (inc. 16 re-entries)
Prize pool: $2,976,000
1 – Winfred Yu, Hong Kong, $1,010,000
2 – Ivan Leow, Malaysia, $699,500
3 – Danny Tang, Hong Kong, $447,000
4 – Elton Tsang, Hong Kong, $343,000
5 – Daniel Dvoress, Canada, $268,000
6 – Ferdinand Putra, Indonesia, $208,500
Photography by Joe Giron/PokerPhotoArchive