Winfred Yu is best known across the poker world as the kingmaker for the legendary Asian cash games. It's from this environment — invite-only get-togethers held behind closed doors, where pots regularly swell into the millions — that the short-deck variant of poker originates. Take the low-ranking cards away and there's even more gamble to the game, perfect for the deep-pockets and action hungry poker fans of the east.
However, today at Triton Montenegro, where short-deck finds its natural home in a high-stakes tournament series, Yu showed that he's as good a player as he is organiser. Yu finished first in Event #3, the first short-deck tournament of the week at the Maestral Resort, Budva, earning a payday of HKD 2.04 million ($260,000). He beat a field of 70 entries of HKD 100,000 apiece, including many of the top-ranked poker players in the world. His last opponent, Isaac Haxton, is already regarded as one of the absolute elite, and he admitted that he's been studying short-deck play keenly over the past few months. But even he couldn't get past the obdurate Yu.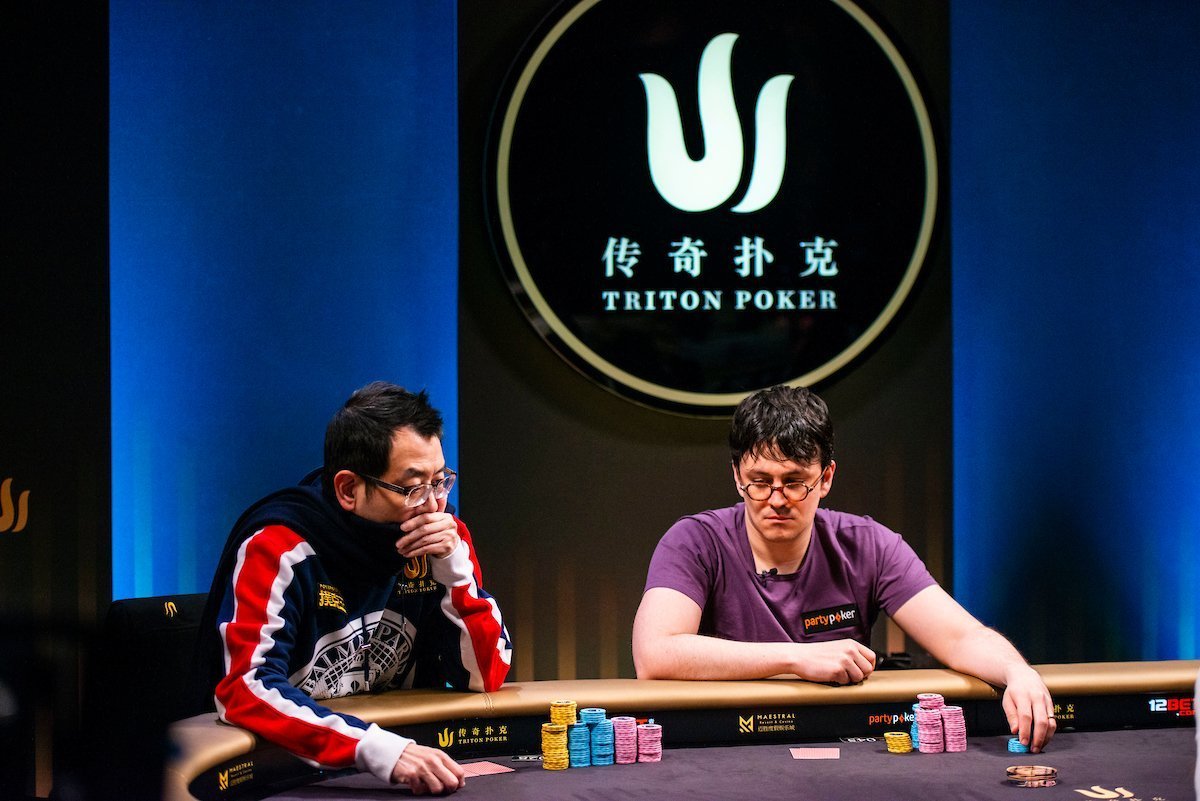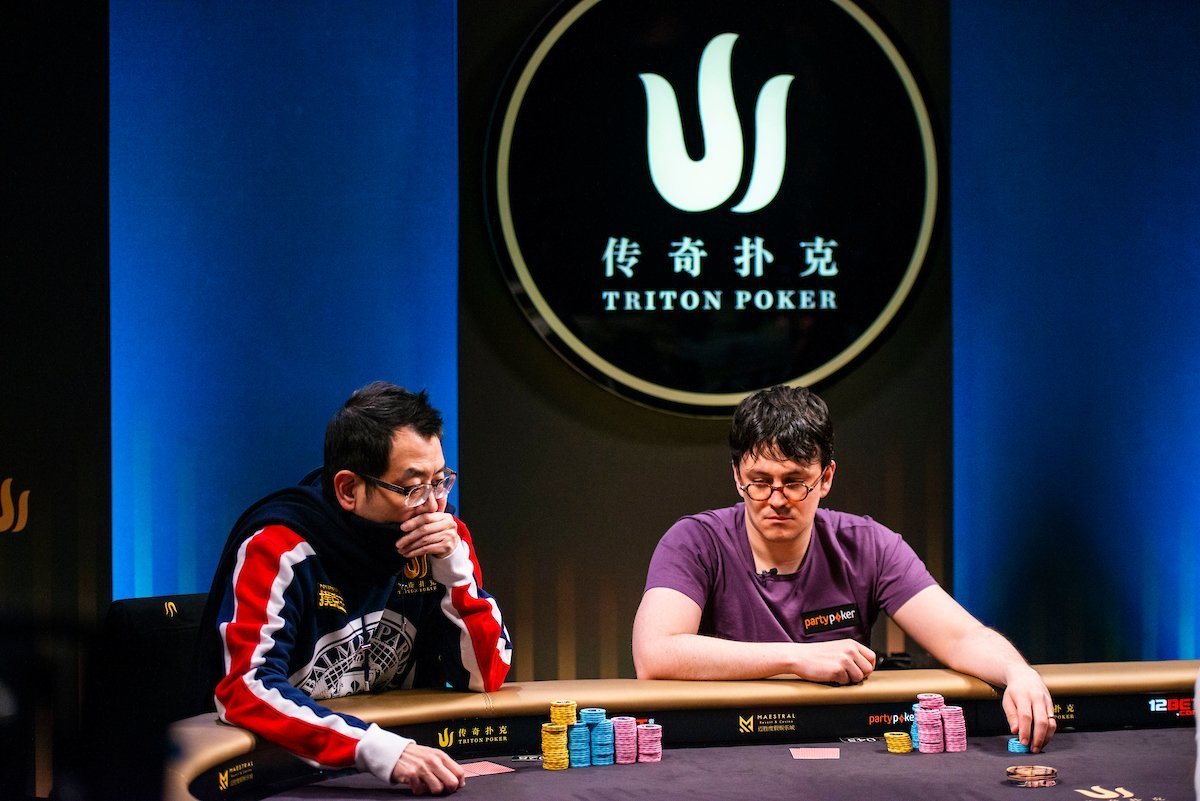 Yu played this one especially snugly, spending much of a turbulent day flying under the radar as huge pots and vicious beats continued to fly in front of him. But he also showed plenty of his own fearlessness and picked his spots perfectly, getting lucky when it mattered most. When his chance came to seal the deal he took it, and was quickly joined on the stage by his friends and Triton co-founders Paul Phua and Richard Yong, keen to share in Yu's moment.
"I'm very excited," Yu said. "It's my first Triton championship. Last year I came fourth in the short-deck main event, this time I got the job done."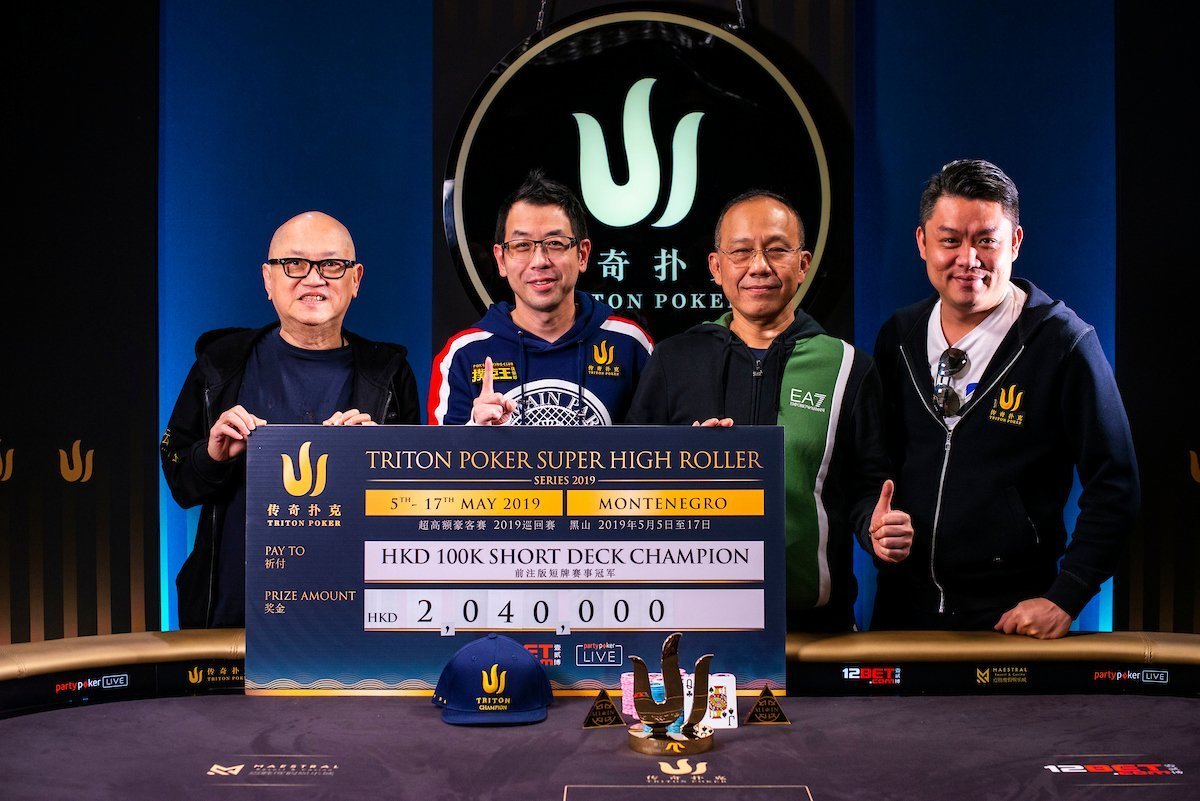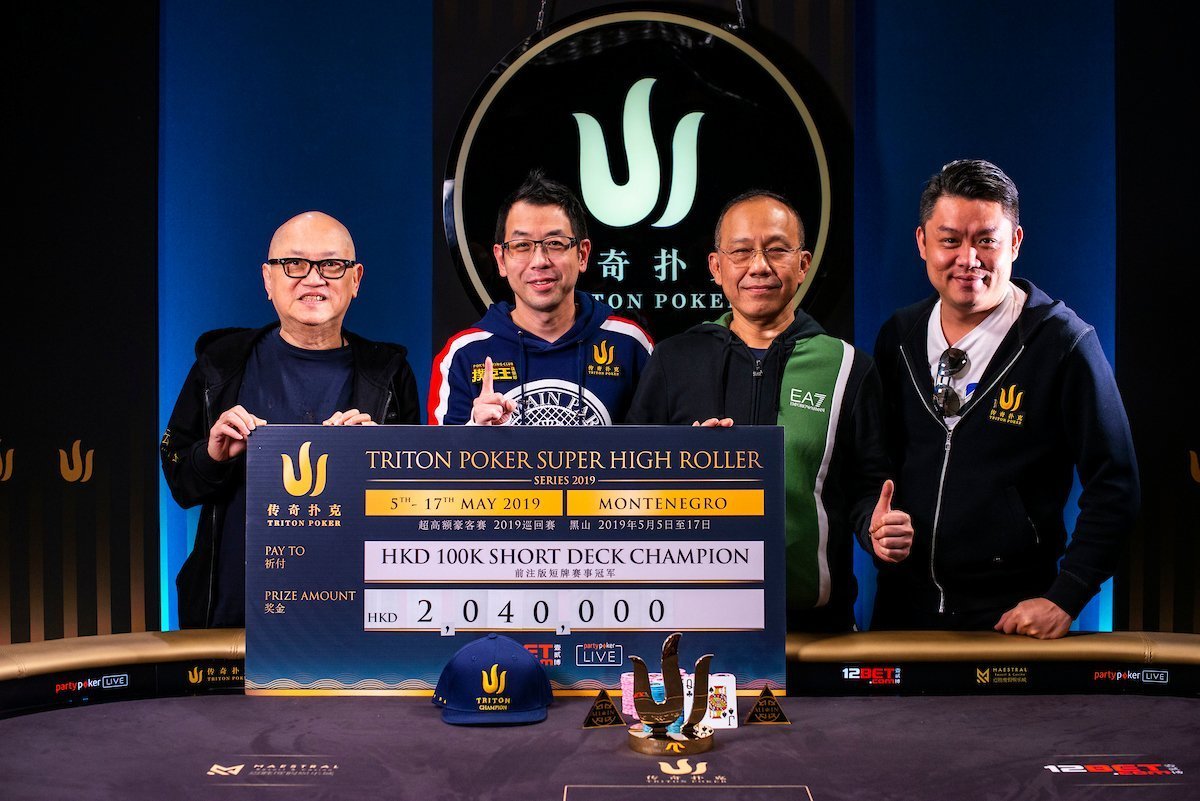 The day started at noon with 11 players left, and all eyes were on Leon Tsoukernik and Peter Jetten, who played a massive pot at the end of the first day to decide the overnight chip lead. Jetten won that one, but Tsoukernik, the Czech casino owner, was quickly back on the horse today to push everyone into the money, knocking out both Phua and Sam Greenwood in 10th and ninth, respectively.
Tsoukernik flopped two pair with


to beat Phua's pocket queens. Then Tsoukernik cracked another pair of queens, Greenwood's, when he flopped bottom set with a pair of sixes. Tsoukernik said he "had a feeling". It must have felt good.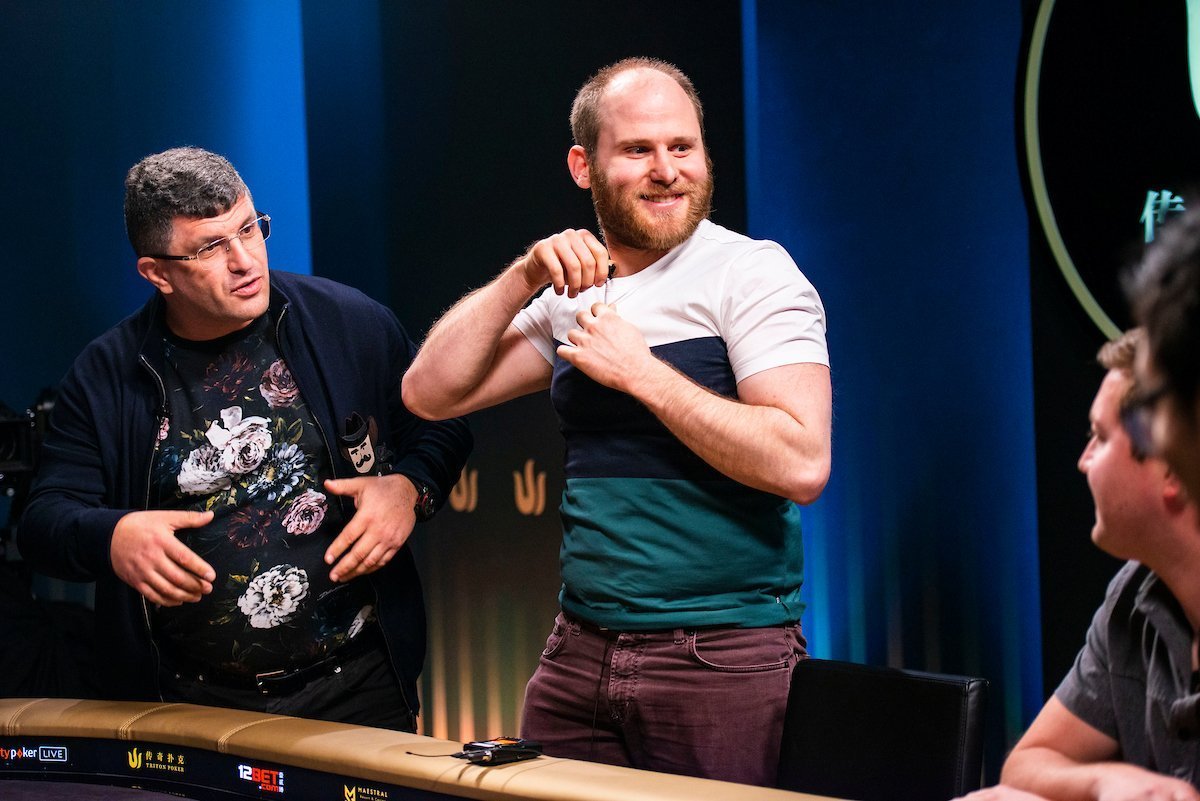 With a minimum HKD 260,000 ($33,800) now guaranteed, players set about determining where the biggest money would go. Dutchman Jordi Urlings was not the biggest stack, but neither was he the smallest, when he saw his


connect rather excellently with a



flop. He got his 50 ante stack in at that point, but Haxton, sitting behind him, had


, which was a bigger straight. Urlings missed his flush outs and was instead flushed out, finding himself first in the payouts line, and missing out on the official final.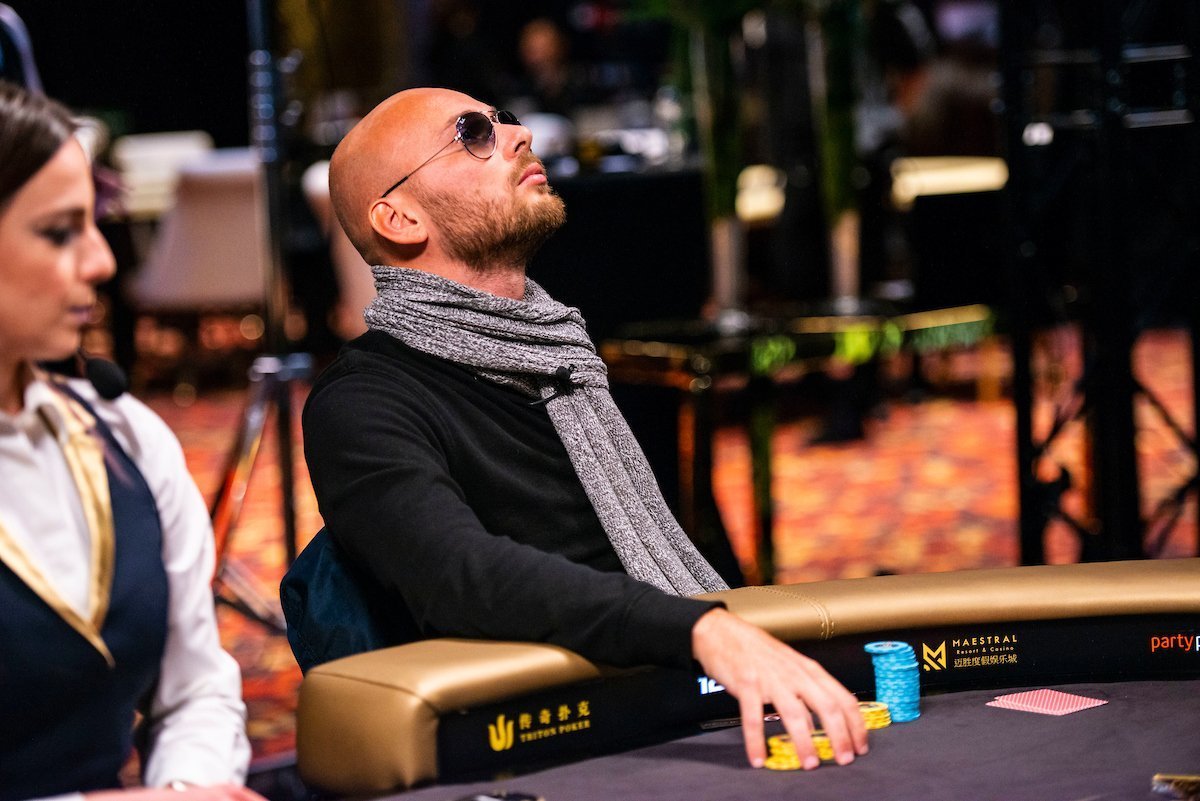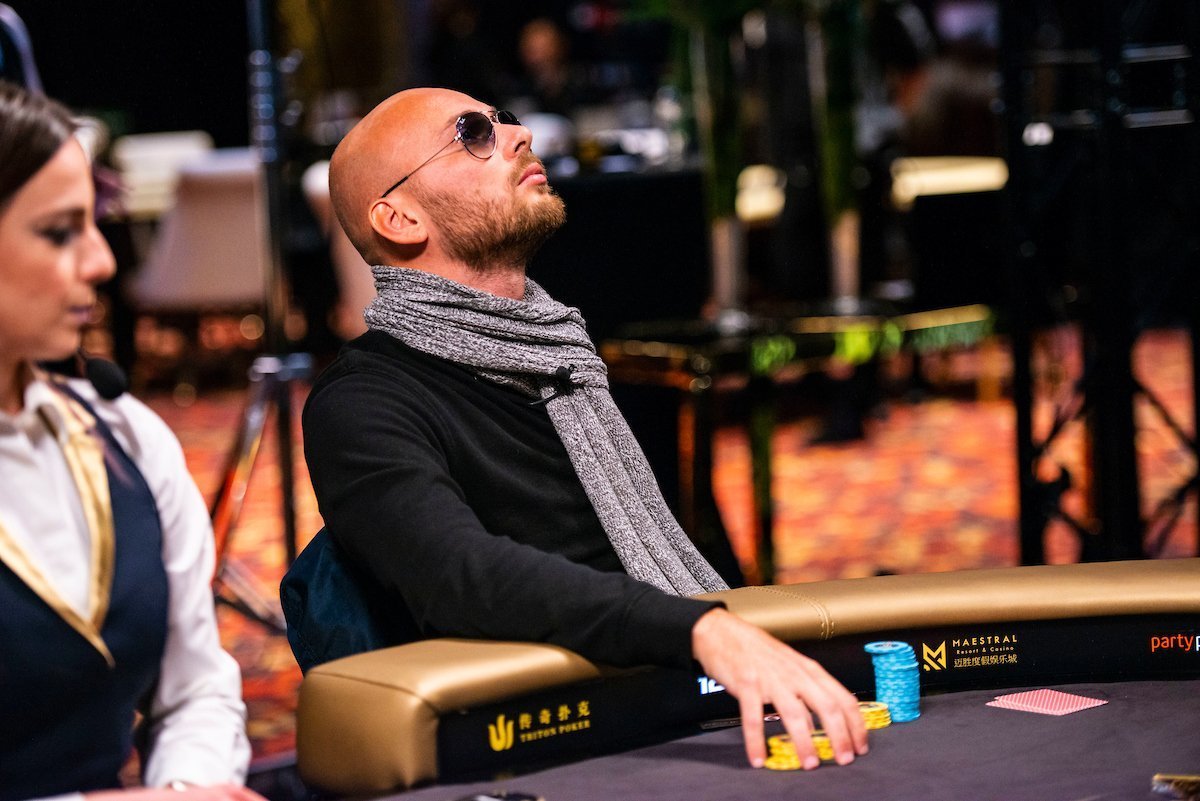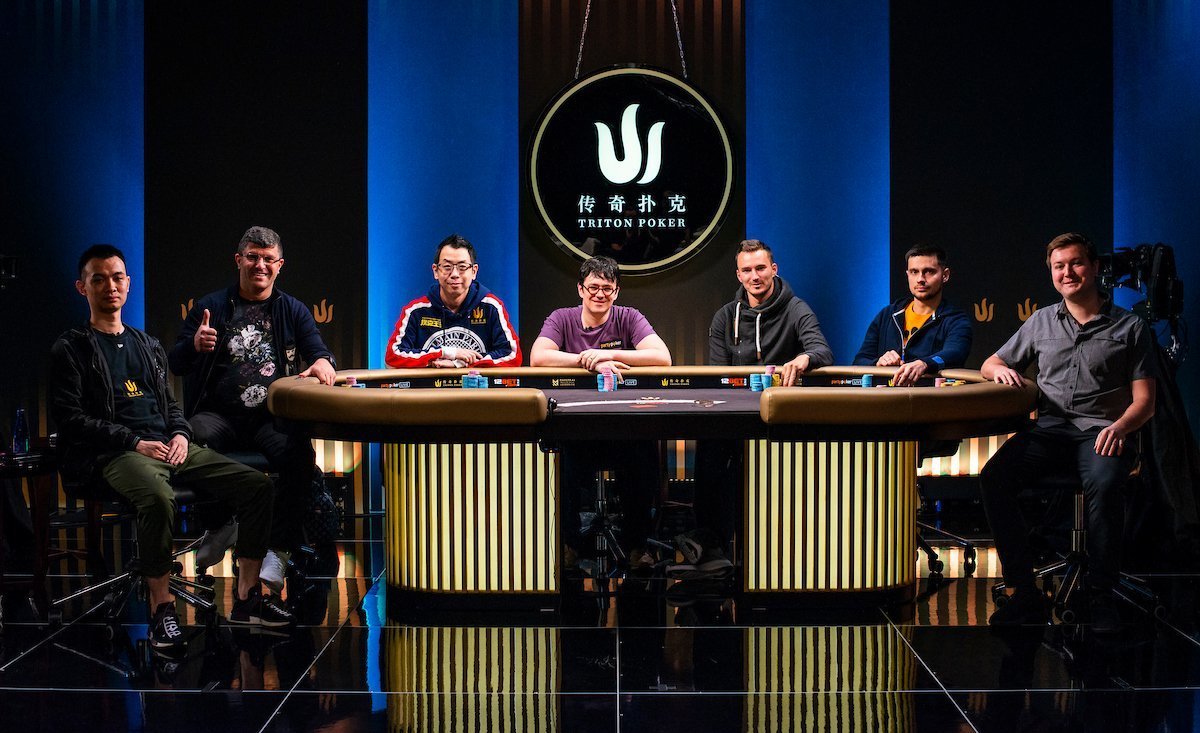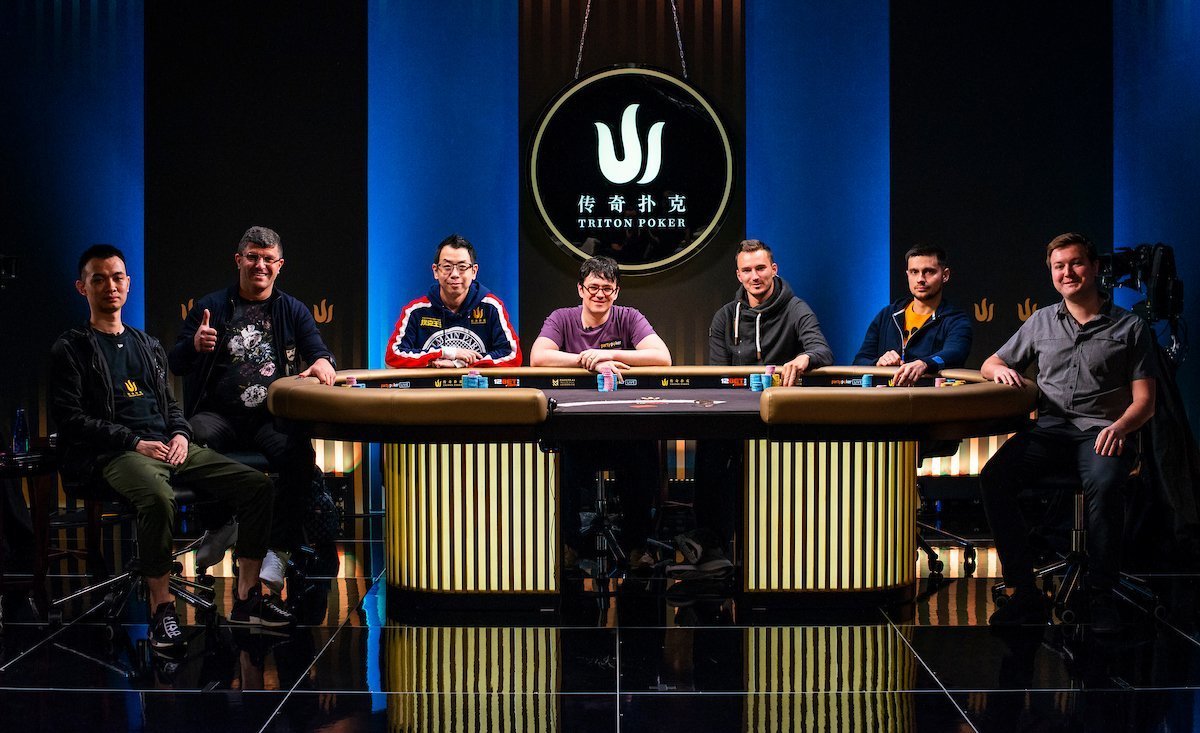 Haxton almost laid the same treatment on Tam Tek Lon very soon after, when Haxton's


flopped a straight draw on the



board. Lon was sitting with pocket jacks and so had flopped a set, and he scored a double when the case jack rivered for quads. It sent Lon to the top of the counts.
But that was only a very temporary state of affairs. Not long after, Lon lost heaps when he had the misfortune of tangling with Tsoukernik. Lon had


in the hole and Tsoukernik had


. The flop had a ten on it, and all the money went in. Lon was still a 69 percent favourite, but the king on the river was terminal. "He played his hand perfectly," Randy Lew said in the commentary booth. "Unfortunately, in short deck, things happen."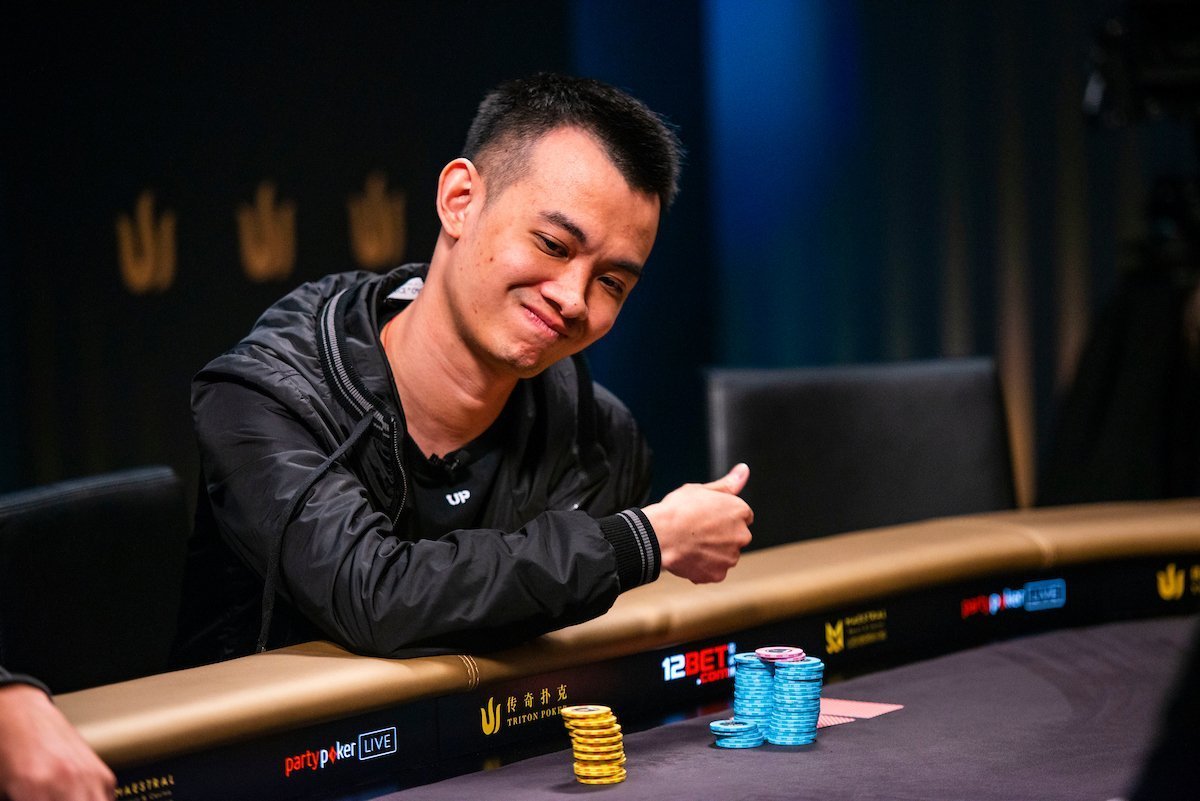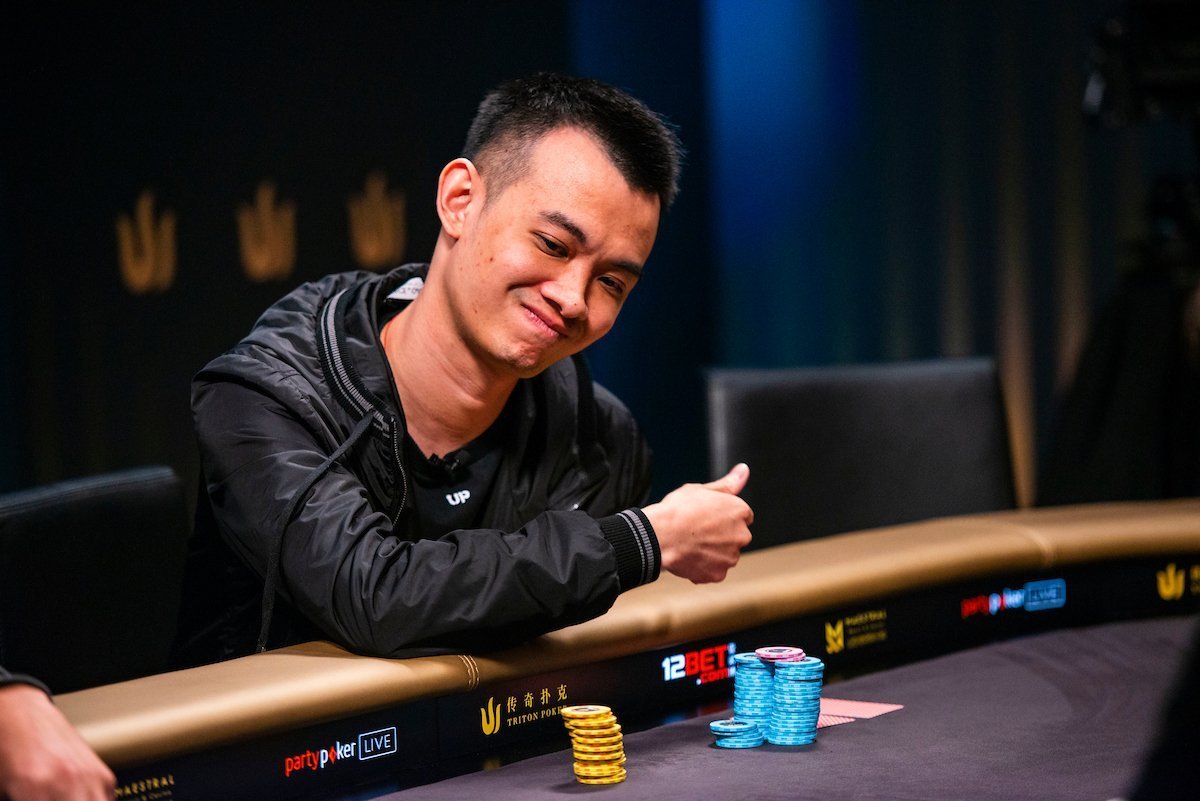 It left Lon with three antes and Haxton took them on the next hand. Lon won HKD 330,000 ($42,900).
The next things to happen were the eliminations of Ukraine's Ihor Shkliaruk and Germany's Steffen Sontheimer, sandwiching a massive double up for Jetten through Tsoukernik.
Shkliaruk's bust-out came first, and it is one that will confuse spectators who only understand full-deck hold'em. He got into a pot against Tsoukernik while holding


. The board read





when Tsoukernik bet 100,000 and Shkliaruk moved all-in for 1 million.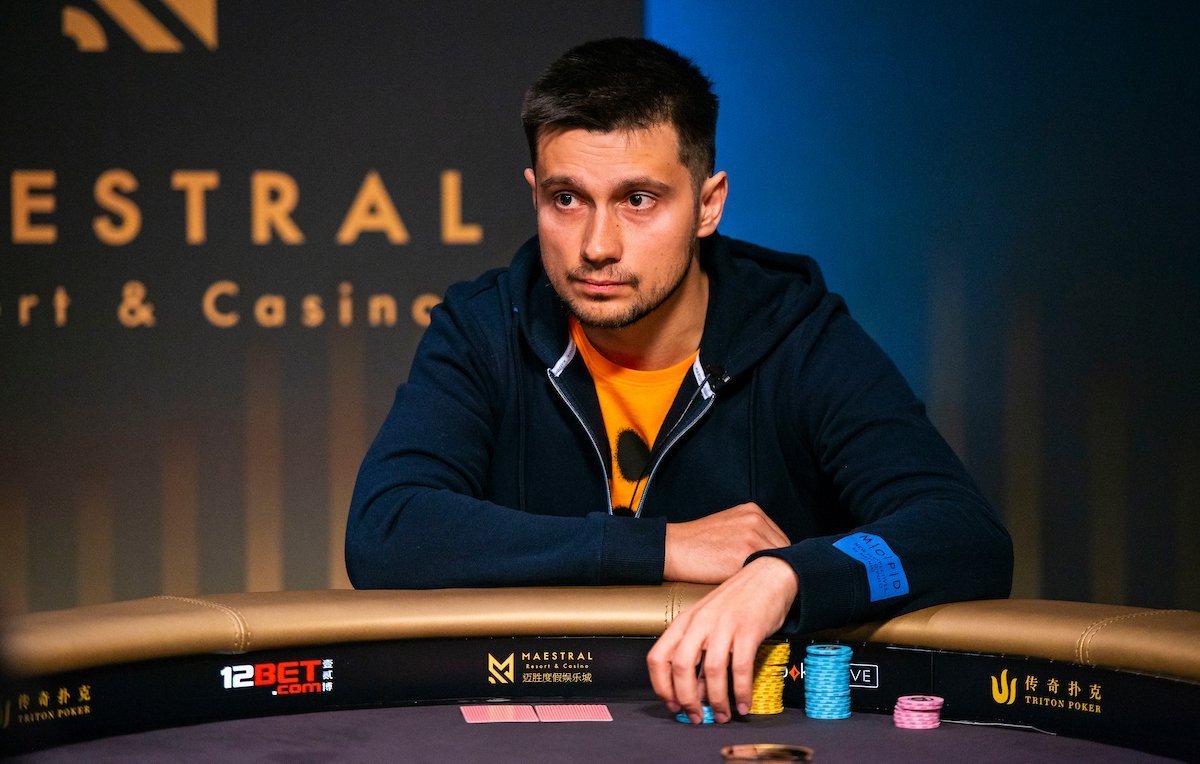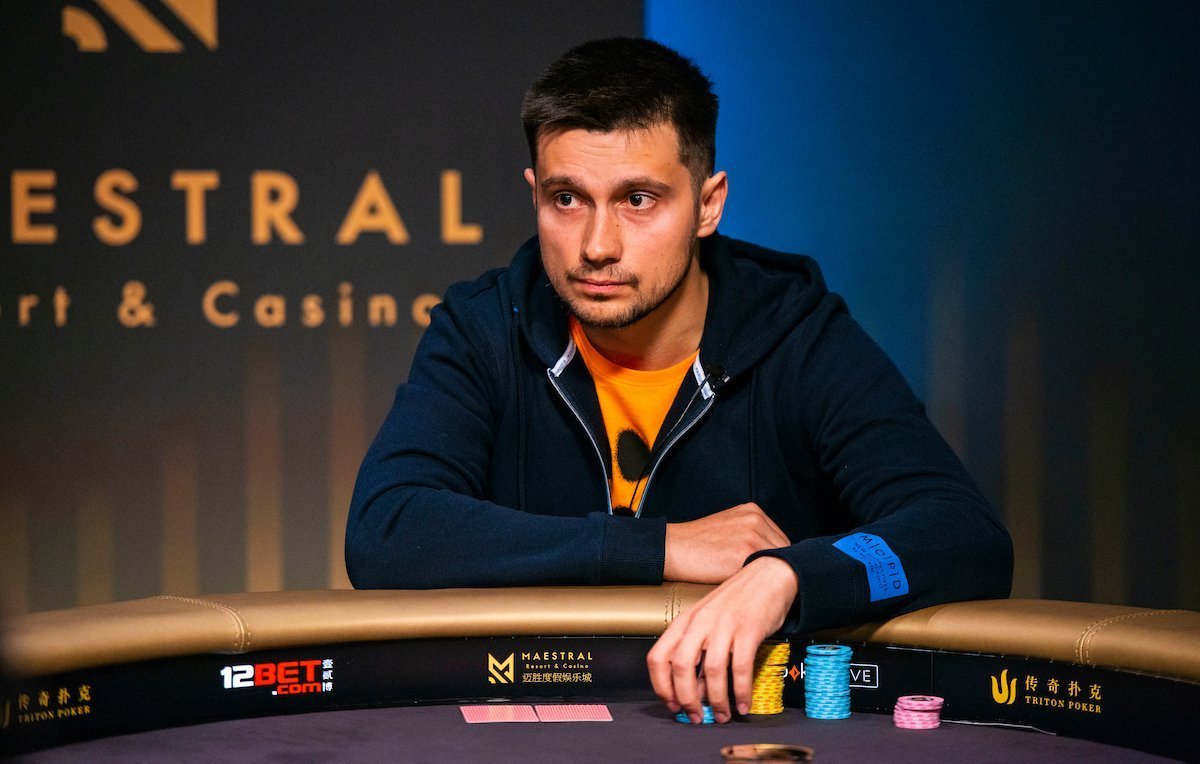 Why? Well, because an ace plays as the lowest card in the deck in short-deck and Shkiliaruk had a straight, ace-six-seven-eight-nine, completed on the turn. However Tsoukernik had


and had filled a full house by the end. Shkliaruk shook his head and hit the rail with HKD420,000 ($53,500) to his name.
Then came the latest in a growing list of major pots between Jetten and Tsoukernik. Jetten flopped a set of tens on a board of



, but there was no way Tsoukernik was going to fold his


even after Jetten got all his chips in. However Tsoukernik's royal flush draw whiffed turn and river, which meant Jetten doubled his near 4 million stack.
Jetten then turned his attentions to Sontheimer, winning another huge pot in a classic match-up. Short-deck changes some fundamentals about the game we all know, but queens versus ace-king is still very often a pre-flop all-in shove-call situation. So it was this time, with Sontheimer's life on the line.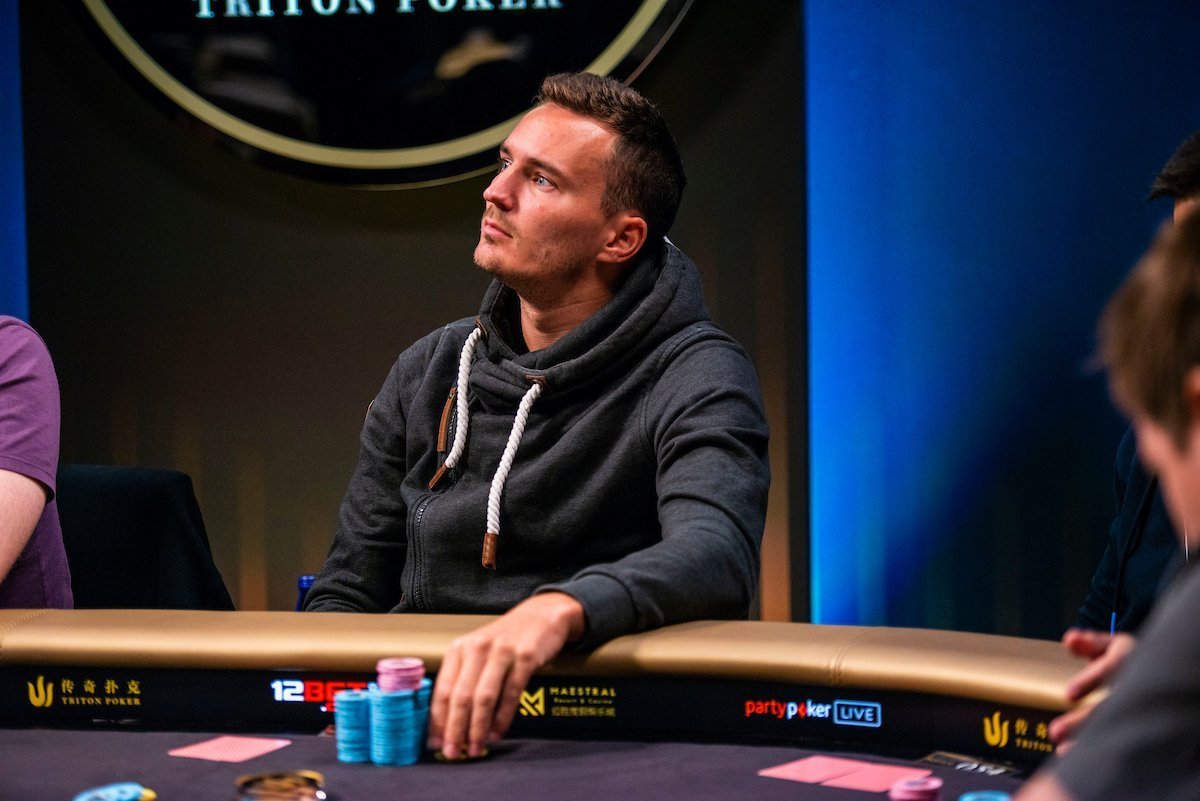 If the queens had held, Sontheimer would have moved into the lead. But they didn't — an ace came on the river — and that meant Sontheimer moved only to a seat in the main event, via the cashier, where he collected HKD540,000 ($69,000).
At this stage, it was still essentially anyone's game. Jetten was out in front, followed by Tsoukernik, but both Yu and Haxton were still also sitting with enough to challenge. But this is a game that encourages gambling, and things change very quickly. Tsoukernik had been on a wild ride, and it would end with him next on the rail.
The nature of his elimination was especially grim: he got 5.2 million chips in with


and was up against two opponents, Haxton and Jetten, who both held ace-jack. The dealer placed the all-in triangle next to Haxton's cards because he had the smallest stack. But the dealer's next action was to put two jacks on the flop, giving both of Tsoukernik's opponents trips and leaving his tournament in tatters. "I think I played it perfect," Tsoukernik said, when he had recovered his composure after the beat. "The last hand was a miracle hand. It was a great tournament, I'm happy to be in fourth place." He took HKD700,000 ($90,000) for that.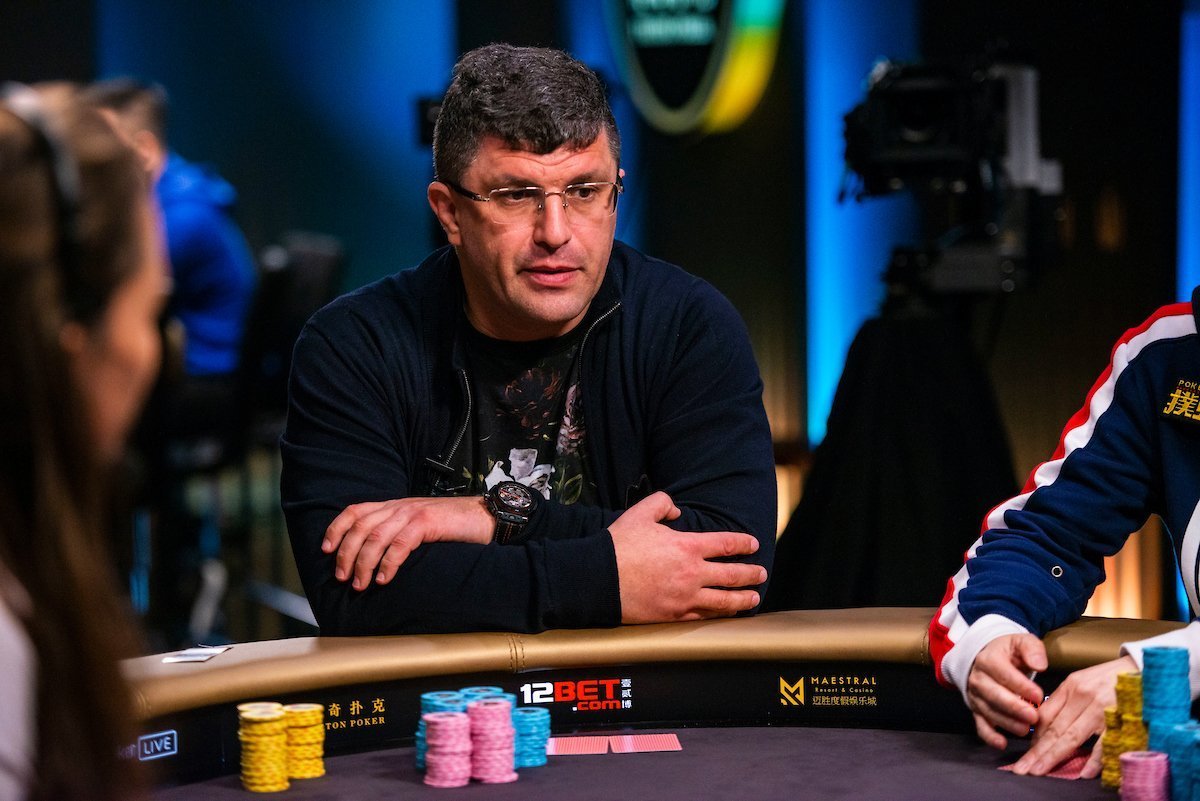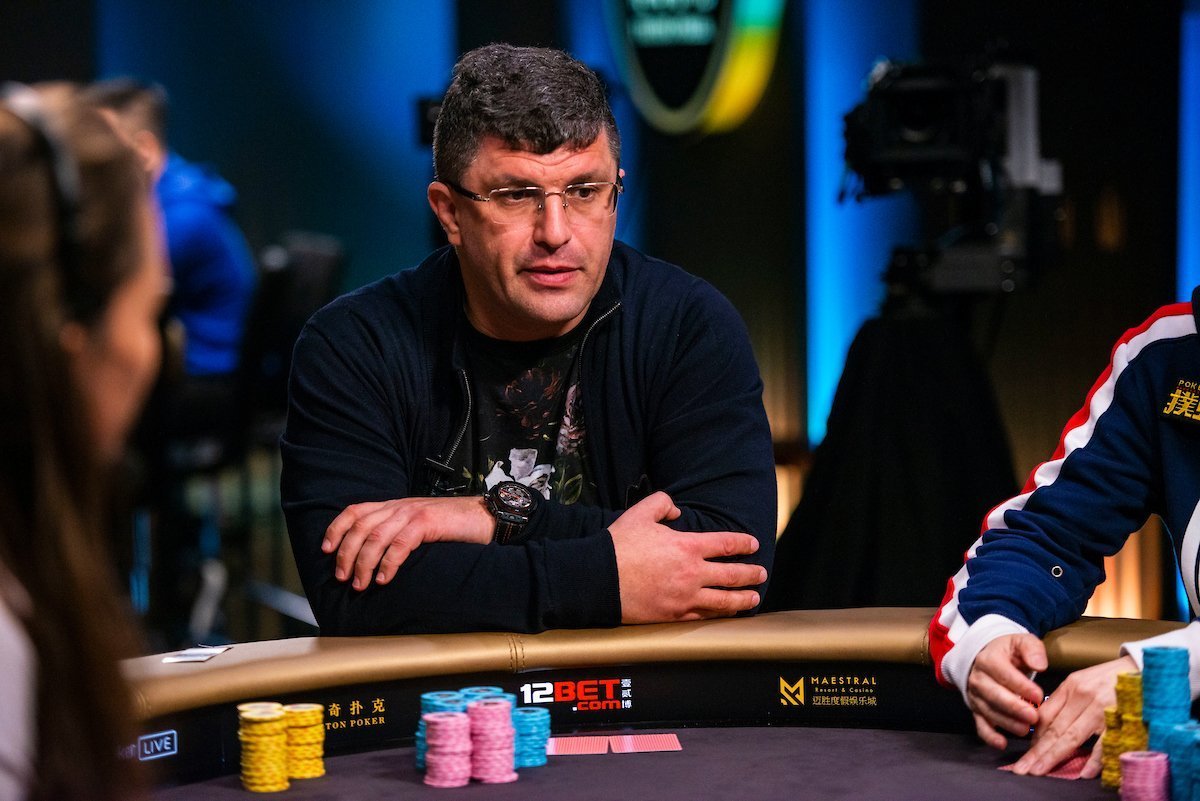 Jetten now took possession of more than 50 percent of the chips in play, and Haxton admitted in a quick interview that he and Yu were battling now for second, simply trying to outlast one another. But it didn't work out like that.
Haxton was the first to double through Jetten with


against


. And then Yu did it too, flopping a set of aces and turning quads, when Jetten had called all-in with a flush draw. Jetten therefore went from leader to last, with Haxton and Yu tied at the top. The three of them buckled down for another couple of hours.
And then Jetten suffered the last of his beats, flopping a pair of aces and turning two pair, but watching helpless as that also filled Haxton's straight. Jetten had to make do with HKD 920,000 ($117,000).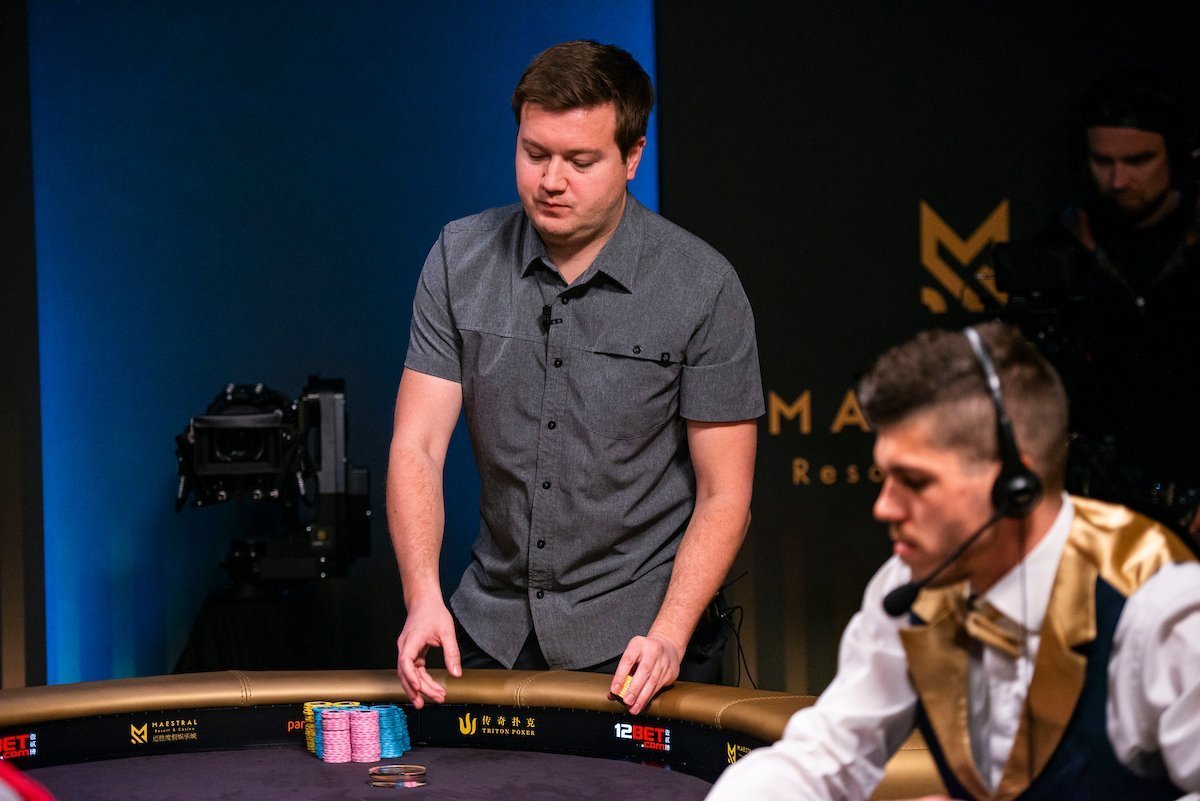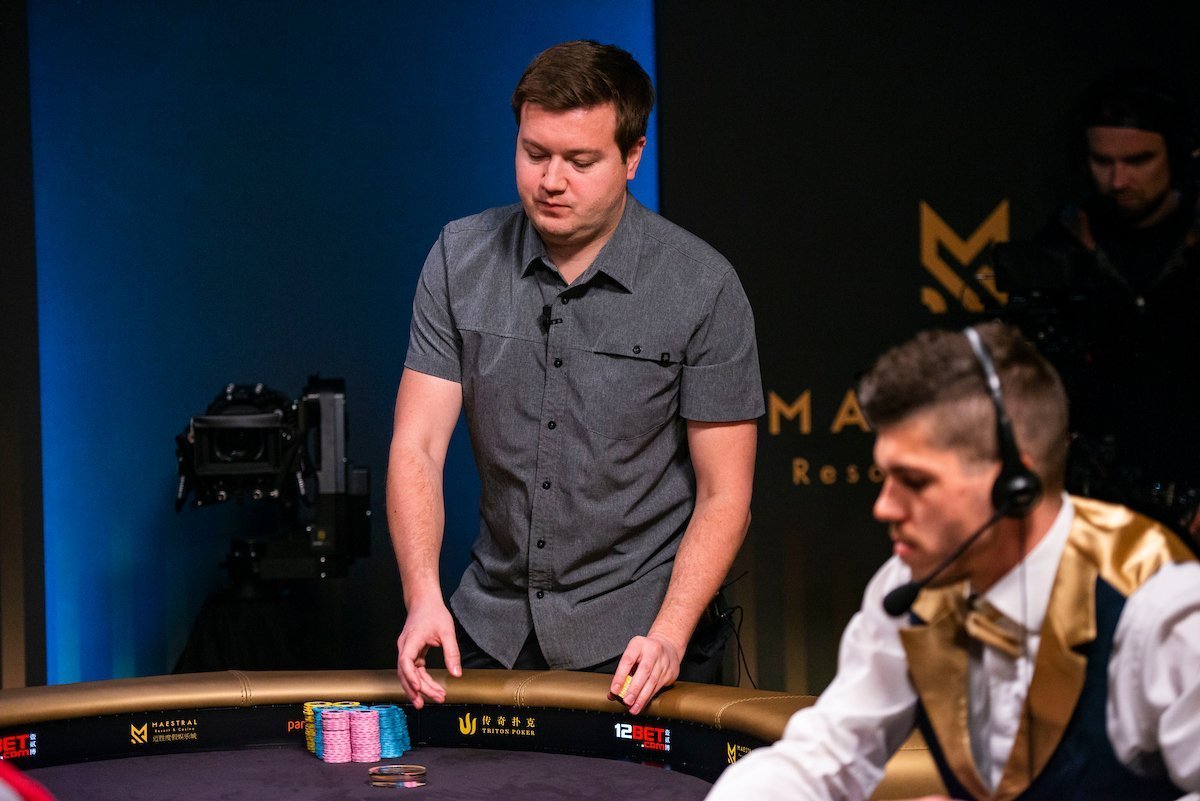 Haxton had a big chip lead — nearly three-to-one — when he went heads up with Yu, but true to the way this tournament had played over both days, there were plenty of shocks still to come. Yu doubled with


to Haxton's


, which put him in the lead. Haxton then wrestled it back. But then Yu doubled again with


to beat Haxton's


. And then Yu cracked Haxton's kings with


, rivering three jacks.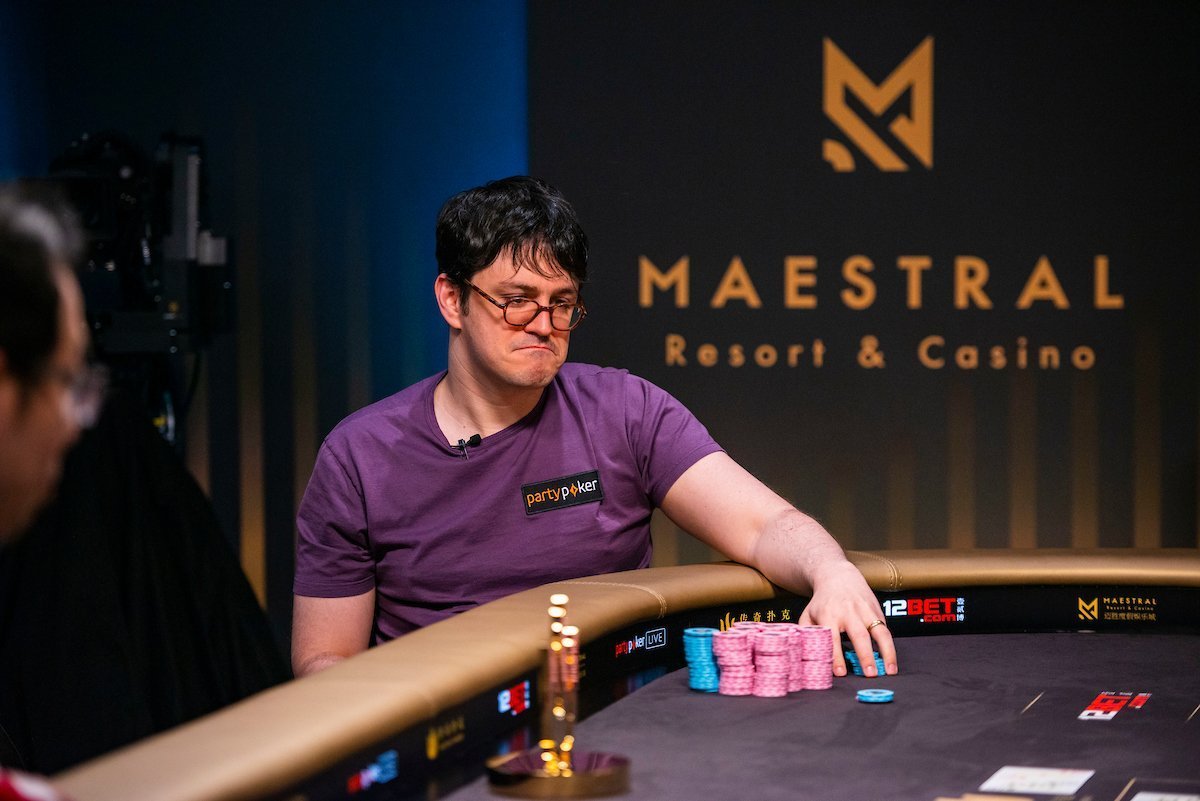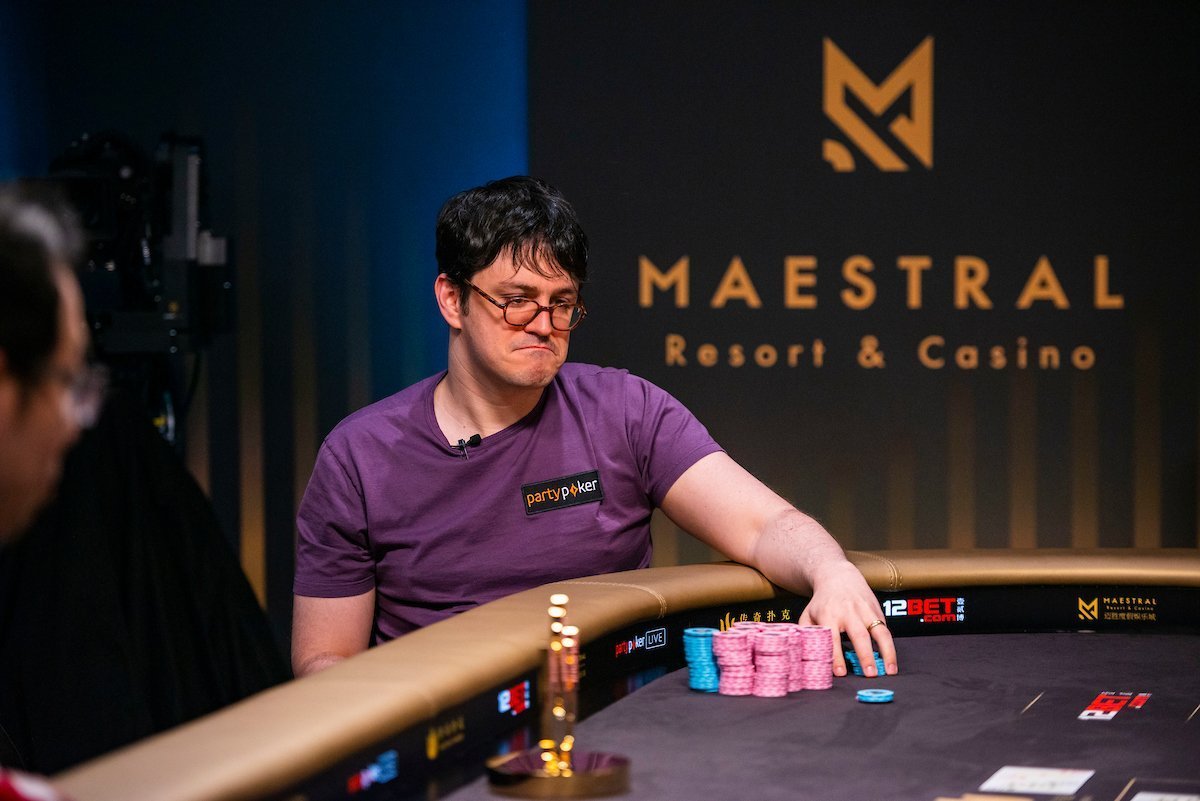 They shook hands and the news quickly spread across the room that Yu was a champion. "Finally!" Phua bellowed from his table as the room broke out in applause.
Event #3 – Short Deck Ante Only
Dates: May 7-8, 2019
Buy-in: HK$100,000 (US$12,750 approx)
Entries: 70 (inc. 28 re-entries)
Prize pool: HK$6.58 million (US$838,000 approx)
1 – Winfred Yu, Hong Kong – HK$2,040,000 (US$260,000)
2 – Isaac Haxton, USA – HK$1,370,000 (US$174,551)
3 – Peter Jetten, Canada – HK$920,000 (US$117,217)
4 – Leon Tsoukernik, Czech Republic – HK$700,000 (US$89,185)
5 – Steffen Sontheimer, Germany – HK$540,000 (US$69,000)
6 – Ihor Shkliaruk, Ukraine – HK$420,000 (US$53,510)
7 – Tam Tek Lon, Macau – HK$330,000 (US$42,044)
8 – Jordi Urlings, Netherlands – HK$260,000 (US$33,126)
Photography by Joe Giron/www.pokerphotoarchive.com
ABOUT OUR SPONSORS
12BET is an online betting company specializing in sports betting and casino products. 12Bet became operational in 2007, quickly becoming one of the most popular online betting options throughout Europe and the Asia-Pacific region.partypoker LIVE was created in January 2017 as a global poker tour, with the aim of bringing large field, high guarantee tournaments to players all over the world.