If 2019 was the year of anything, it was the year of the protester. A million people took to the streets of Hong Kong to protest the proposed Fugitive Offenders amendment bill. Algeria's 'Revolution of Smiles' protests continued until President, Abdelaziz Bouteflika, resigned from office on April 2, and the poker community threatened to take up chess if the Triton Poker Super High Roller Series didn't put on more dazzling events.
Three Triton events captivated the poker community throughout 2019.
2-9 March – Jeju, South Korea.
5-17 May – Budva, Montenegro.
31 Jul – 8 Aug – London, England.
The Triton Poker Super High Roller Series in Jeju had 8-events. The Montenegrin series extended that to 13, before the inaugural visit to London capped things off with an 8-event series, including the record-busting £1m buy-in, Triton Million: A Helping Hand for Charity, and it's at that event that we begin our round-up of Top 5 Best Triton Moments of 2019.
After countless nights of grinding teeth, yanking hair, and itching armpits, Triton managed to do something unique in the poker world – host, a £1m buy-in No-Limit, Hold'em (NLHE) event with 54-entrants.
The event, held in the Hilton on Park Lane in London, broke several records, notably: largest prize pool outside of the World Series of Poker (WSOP) Main Event (£54m), the most significant buy-in (£1m), and the biggest single payout (Bryn Kenney, £16.9m).
The uniqueness of the event saw the pros and non-pros separated for the first six-levels. A non-pro had never won a 7-figure buy-in event that included pros, and that's one of the things that makes Aaron Zang's win standout.
Zang began life as a Magic The Gathering champion, and he defeated another former Magic champion, Bryn Kenney, heads-up, to win the title after the pair agreed upon a deal that saw Zang pocket £13,779,491, and Kenney £16,890,509.
When the field was down to five players, Zang, a cash game player, faced the combined might of three of the best NLHE tournament players in the world (Stephen Chidwick, Dan Smith, and Bryn Kenney).
"I don't know what I am doing!" Said Zang during a break in play. "I just hope for a miracle."
He's too kind.
Zang overturned a 3:1 chip deficit, and a vast gap in tournament experience to become the first winner of the Triton Million.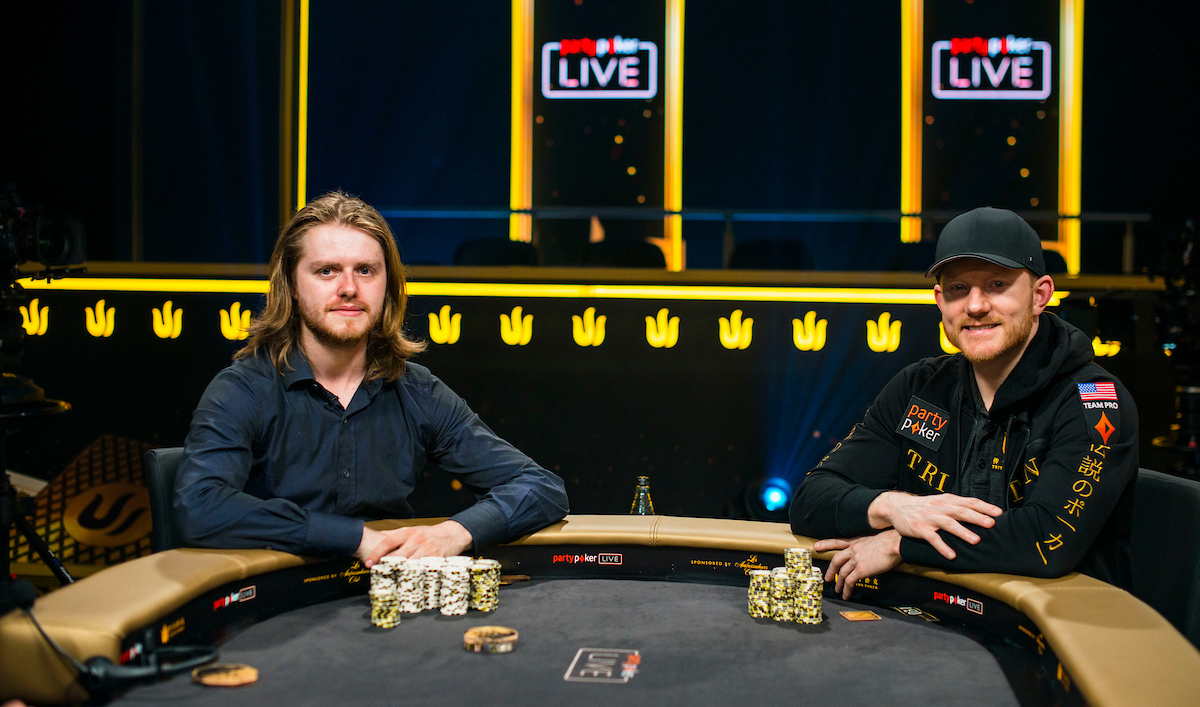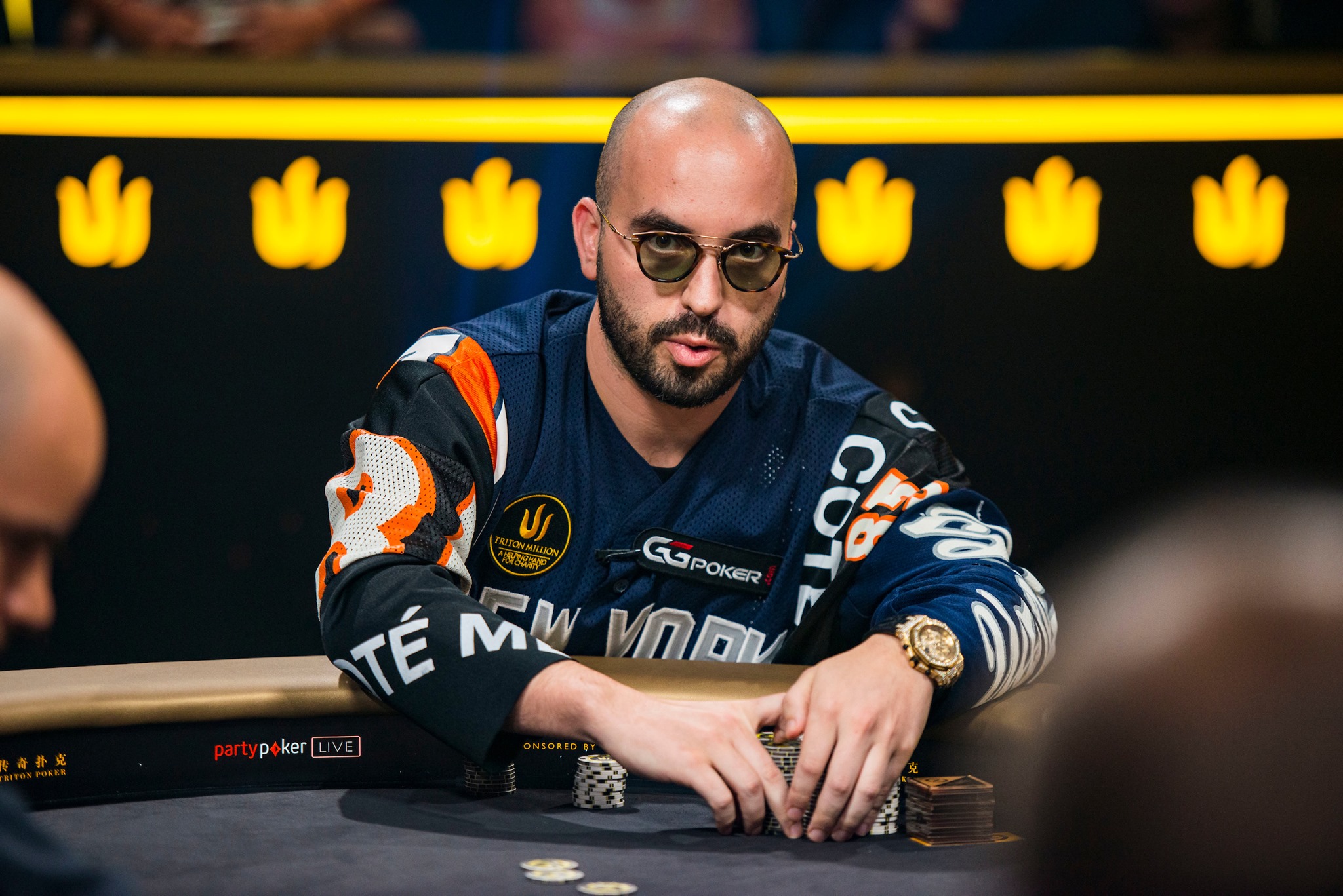 The Triton Million: A Helping Hand for Charity was such a huge event; seven players could have replaced Justin Bonomo at the top of The Hendon Mob (THM) All-Time Money List if results went their way. It was a fact not lost on Bryn Kenney, who began the series in fourth place, needing an $11m score to hit the top spot.
Kenney was the only person singing from the swanky London rooftops that he would win the tournament, and take his rightful place at the top of the All-Time Money List. As the Triton Million: A Helping Hand for Charity tournament progressed, this race became a story within a story.
With four players left, three of them would still hit the top with a win, until Kenney eliminated two of them (Stephen Chidwick and Dan Smith), before eventually falling to Aaron Zang, heads-up.
The reason you see Kenney smiling so much after the event is he and Zang cut a deal that saw Kenney bank £16,890,509, the largest single prize dished out, ever, and a win that saw him reach $55,505,630 – good for the top spot.
3. Paul Phua All Time In The Money Finishes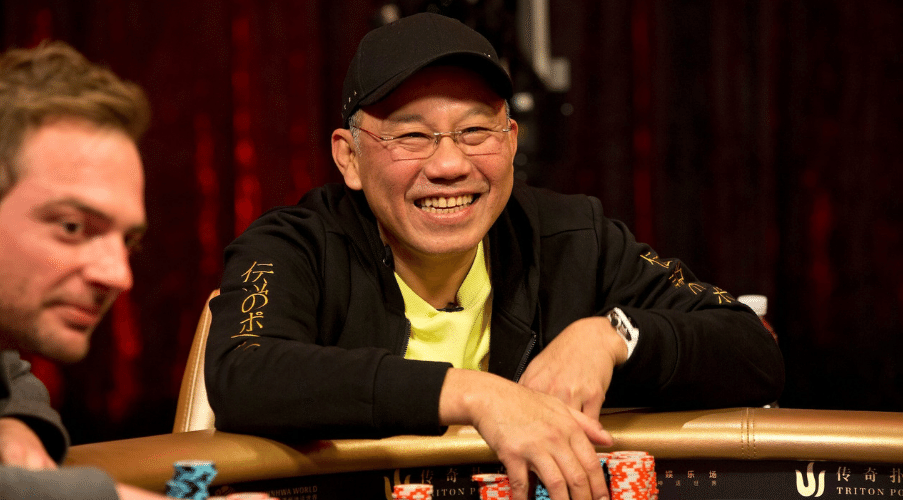 Coming into 2019, Paul Phua sat second in the Malaysian All-Time Money List on THB with $5,116,041 in live tournament earnings, trailing his Triton partner, Richard Yong, by $6,232,651.
How long would it take Phua to overtake Yong?
Less than a year.
Despite starting to play poker in his mid-40s, Phua put in a tremendous run of consistency to feature in the money (ITM) 11 times, 16 lifetime, two more than his nearest rival, Jason Koon.
A typically humble Phua said his success boils down to his desire to compete in every single event. When you're competing against the best in the world, you need more in your arsenal than merely showing up.
Ten of those 11 ITM finishes were final table appearances, finishing in the Top 3 spots on five occasions, with the only blot on his copybook a big fat zero in the registered wins column – a stat that won't last long.
The most celebrated sportsmen in the world need a platform to anchor them so the whole world can see how great they truly are. For Jason Koon, that platform has been the Triton Poker Super High Roller Series.
Koon burst on the Triton scene when he conquered all in the 2018 event in Montenegro, winning the HKD 1m Short-Deck Main Event for $3.5m, as well as appearing in two of the largest-ever televised cash game pots in history.
Koon would later join Triton as their first brand ambassador, and in 2019, in Jeju, he blew everyone away like dandelion seeds on the end of the big bad wolf's huff and puff, making four final tables, and winning two while gathering $4.6m in the process.
To date, Koon has won three titles (an honour he shares with Mikita Badziakouski and Wai Kin Yong), has finished ITM 14 times (only Paul Phua beats him with 16), and earned $12,334,232 in prize money.
Bryn Kenney appears for the second time thanks to his outstanding display in Triton's event in Montenegro. It was a smash and grab performance by Kenney, who flew in to compete in a few games, before moving on to pastures new.
Kenney, who had complained that the buy-ins weren't high enough for him, won the HKD 500,000 NLHE 6-Handed event, beating 79-entrants to capture the $1,431,376 first prize, before going on to outlast 75-entrants in the HKD 1m NLHE Main Event for $2,713,859.
The two wins came two months after the heartbreak of losing to Timothy Adams in the heads-up stage of the HKD 2m NLHE Main Event in Jeju, where he picked up another $3m. Kenney also finished 4/81 in the HKD 500,000 NLHE 6-Handed event for $500,000.
Nobody has earned more money on the Triton Poker Super High Roller Series than Kenney, with $30,373,405 in prize money accrued over 7 ITM finishes.
Does Kenney deserve the accolades?
You won't find any protestors in the street.