About Paul Phua
Paul Phua is a Malaysian businessman, a star poker player, and a driving force behind the success of the Triton Series. After starting his career in Macau as a VIP junket tour operator, Phua started his own online sportsbook and helped establish the Wynn Macau Casino and Resort. He became interested in playing poker professionally relatively late in his lifetime, and it wasn't until his 40s that he started taking this game seriously.
Early Poker Years
During the 2010s, a number of established pros like Tom Dwan, Phil Ivey, Chau Giang, Patrik Antonius, and John Juanda all came to Macau in search of high-stakes games. Paul Phua formed connections with these poker legends and eventually started sitting at the table alongside them. This was the beginning of his incredible journey into professional poker.
Years of playing alongside these accomplished players allowed Paul to soak up all the skills and tricks he needed to excel at the highest level. By 2012, he was ready to take his first steps towards a professional career, and he entered the Aspers 100K High Rollers Event in London. A resounding victory announced Paul Phua's arrival on the poker scene in style, and he took home a cool $1.6 million. Not bad for his first professional tournament. 
Similar results soon followed, and soon Phua was plotting his next move in the poker world. However, this time he would return to his entrepreneurial roots and start his very own poker series. Paul worked with his longtime business partner Richard Yong to establish the Triton Series, an organization that has become a legendary presence in the poker community today. 
The Triton Series
Today, the Triton Super High Rollers Series is world-famous. Over the years, Paul Phua helped organize a number of high-profile poker events all around the globe in places like Macau, London, and Montenegro. The Triton High Roller Series attracts some of the biggest names in poker and it is famous for high buy-ins. Yong and Phua placed a significant emphasis on the entertainment factor, hosting their events in lavish casinos with large audiences to create a truly unforgettable atmosphere.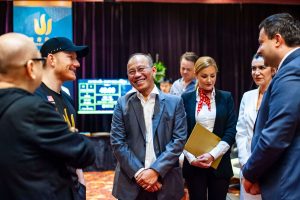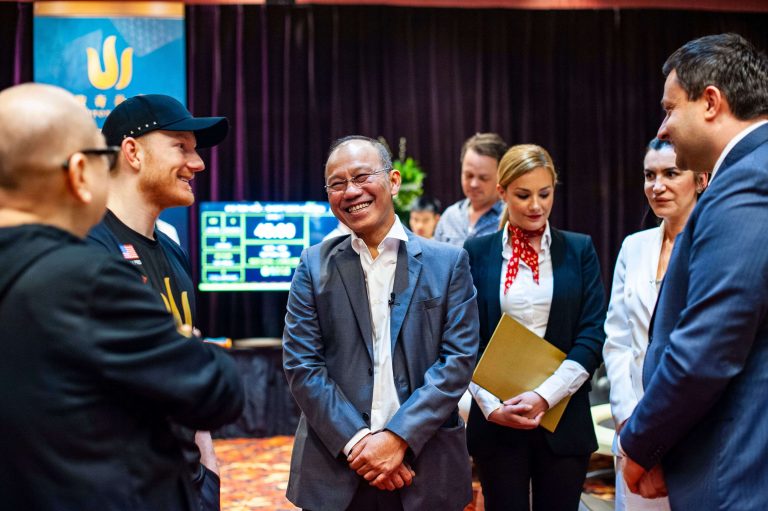 After Paul Phua founded Triton Poker in 2015, he was ready to organize his first event. The Triton Super High Rollers Series first began in 2016 with the US $200,000 No Limit Hold 'Em Triton Super High Roller. This event took place in the prestigious Solaire Resort and Casino, located in Paranaque City of Manila, Philippines. The Triton Series quickly attracted some of the biggest names in poker, including Daniel Colman, Feder Holz, and many others. Richard Yong's son, Wai King Yong, also performed extremely well over the years at Triton events, winning a number of titles. 
When Paul Phua founded the Triton Series, it was always his intention to attract a healthy mixture of both recreational players and seasoned professionals. Part of what makes the Triton Series so special is the fact that it's open to a wide range of individuals – not just a select few. Phua also envisioned Triton as a series of events that provide excellent entertainment value for audiences who are passionate about poker.  
After the debut Triton event in Manila, further events followed in nations across the globe. In 2017, the Triton Super High Roller Series returned to Manila and also stopped by the historical gambling center of Montenegro. In 2018, the Triton Series traveled to Jeju in South Korea before heading to Sochi, Russia. 
When Pual Phua helped organize the Triton Million: A Helping Hand for Charity Event, it was groundbreaking for a number of reasons. First of all, it was the biggest buy-in event in history, with players donating 50,000 pounds to charity on top of their 1-million pound buy-in. The 2019 event in London became part of poker history. 
In addition, Paul and the Triton Poker team were able to secure a number of TV deals to help viewers around the world tune in and watch the action. FreeSports broadcast the event to 22 million homes throughout the United Kingdom. In addition, the event was picked up by TSN, Canada's largest sports network. Further broadcasts spread across nations like Israel and many Eastern European countries. 
The Triton Series will continue to be a strong force in the poker community going forward, and in 2020 the event returned once again to Jeju, South Korea. In the future, Paul Phua will remain a pioneering figure in the poker world, providing audiences and players alike with exciting, high-stakes events for years to come. 
A Force for Good
The Triton Series isn't just about hosting high-stakes poker games. From the very beginning, Paul Phua and Richard Yong set out to give back to society, making charitable donations to various organizations. This philanthropism is fueled by high-stakes poker events such as the Triton Million. This historical event in London was a major success story, as millions of pounds were donated to a number of important charities. 
These included the One Drop Foundation, which promotes accessibility to clean water and hygiene for all. Another important recipient was the Raising for Effective Giving Foundation, a nonprofit that analyzes the most cost-effective charities in the world. This allows individuals in developed nations to make more of an impact when making donations. 
Another charity that benefited immensely from the Triton London event was the Caring for Children Foundation, which aims to improve the lives of children in Hong Kong living with disabilities or in orphanages. Health Hong Kong also received donations as a result of the Triton Million, and this organization focuses on providing free medicine and treatment to tens of thousands of Chinese people. Finally, the Triton Million provided donations to the Credit One World Charity, which focuses on creating events, activities, and lessons for Hong Kong children between three and fifteen. 
Industry Person of the Year Award
In recognition of his leadership role in the Triton Series, his achievements as a poker player, and his philanthropic activities, Paul Phua was presented with the Industry Person of the Year Award at the Global Poker Awards in 2020. When he received the award, Phua was quick to thank all of his supporters and the hardworking team at Triton Poker, who were with him every step of the way. 
To be considered for @gpi Awards' Industry Person Of The Year is a great honour and privilege. I can't express how grateful I am to be the recipient of this award. Thank you everyone from my team at @tritonpoker and also my lovely supporters! pic.twitter.com/XAPLbqA6eP

— Paul Phua Poker (@paulphuapoker) March 7, 2020