If you're among the most successful businessmen in Asia, you've probably seen a few things that the average Joe could only dream of. But for Richard Yong, a businessman turned philanthropist and poker fanatic, it's this card game that still holds the strongest fascination.
Yong wandered into the tournament room at the Landing Casino at around 3pm today, one hour before the scheduled start time of the HL$250,000 Short Deck Ante Only tournament that kicks off a week of action at Triton Poker High Roller Series. He mingled with his friends for a while, and then spent the next three or four hours circling the tables as the action got under way. When there was an all-in, he scurried over to look, and he was also holding an iPad on which he was either playing or railing another poker tournament or two.
Those are the actions of someone who simply loves poker. If you didn't know better, you might expect him to stop one of the assembled superstars and ask for a selfie. But we do know better. We know this: Yong is actually the co-founder of Triton Poker. He is the reason that all these superstars are here.

Three years ago, he noticed a gap in the market for a series comprising only fast-structured, high stakes tournaments and established Triton to plug it. Not only that, he wanted his company to send all its profits to charitable concerns rather than to the bank accounts of shareholders or executives. And that's exactly why most of the friends he was mingling with at the start of the day are also the best poker players in the world. They like it too.
"The response we have from our players is good," Yong said earlier today as he explained the Triton philosophy and described his journey from the boardroom to poker player to the founder of a tournament series. 

"My passion came in 2006, in Macau," he said. "I knew Chinese poker, not Texas hold'em, but I started to learn. I lost a lot of money the first time I played. But I played a lot of cash games, in Macau, for maybe half a year, then there was a tournament with Tom Dwan, [Phil] Ivey, John Juanda. They came in to play the tournament, and I got to know them. Then I started to play tournaments too."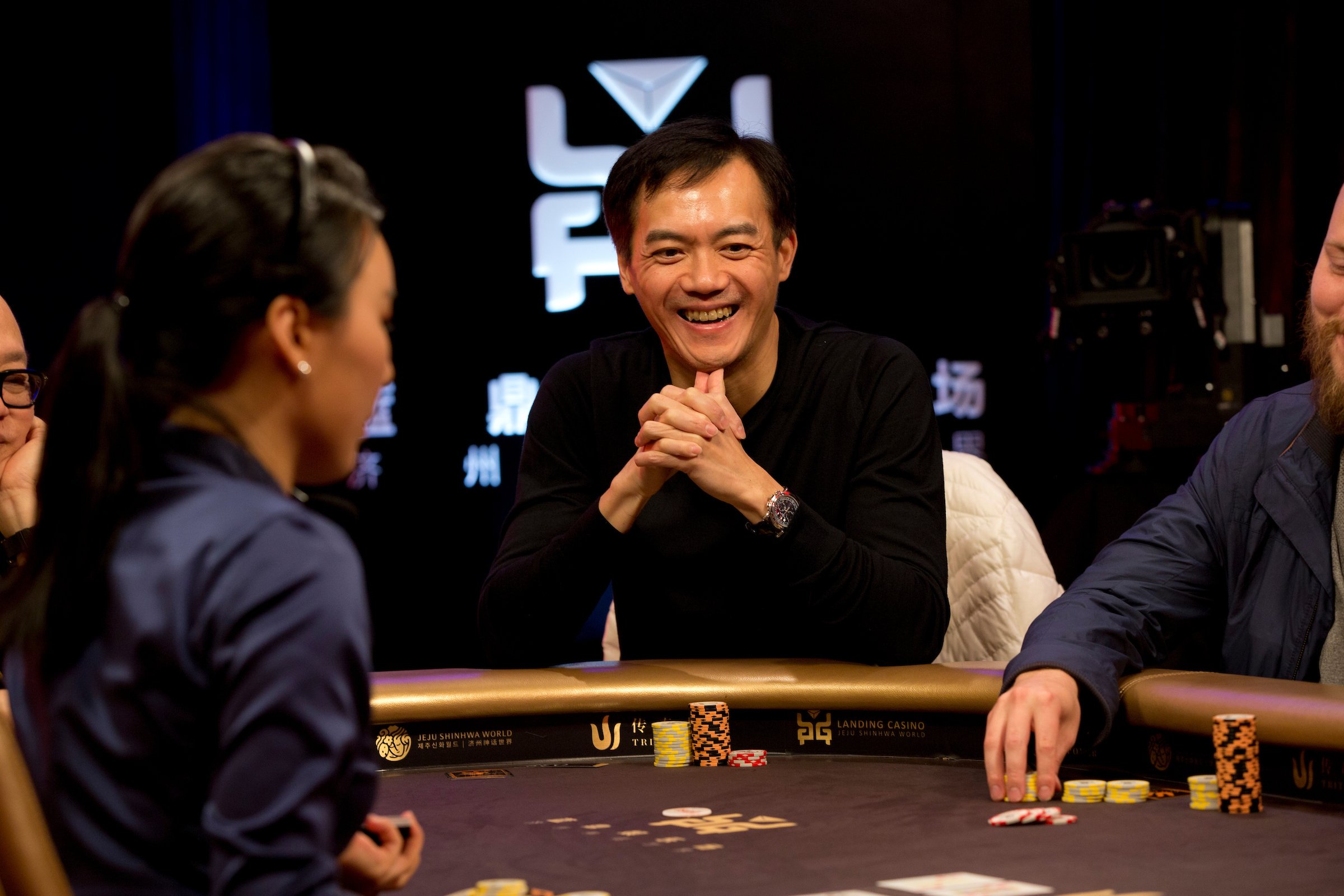 From the word go, Yong was embedded in the VIP circles in the Asian gaming world, and knew the demands of the players. Typically the preference was for higher stakes and shorter playing sessions than is common on most other tournament circuits, and so Yong set up Triton to cater specifically for that market. 

"Maybe we don't have enough experience to run the big tournaments," Yong said. "But we like the small tournaments. If there were a few thousand people, we do not have enough experience. We hope Triton in the future, maybe, we can do that, like the WSOP, the EPT, with the smaller buy in. But now we're not experienced enough. But we'll try to plan."

The stakes and conditions also suit another type of player, of course: poker's elite. Only the very best in the world can afford to enter events with such high buy-ins, and that means the VIPs know they'll be up against some of the most world's most decorated players every time they sit down. But that also has its benefits.

"I have learned how to play poker," Yong said. "I have learned a lot from all the good players. All Triton players are star players and they teach me. I'll ask: 'How did that happen? Why did you play like that?' Then they will teach us."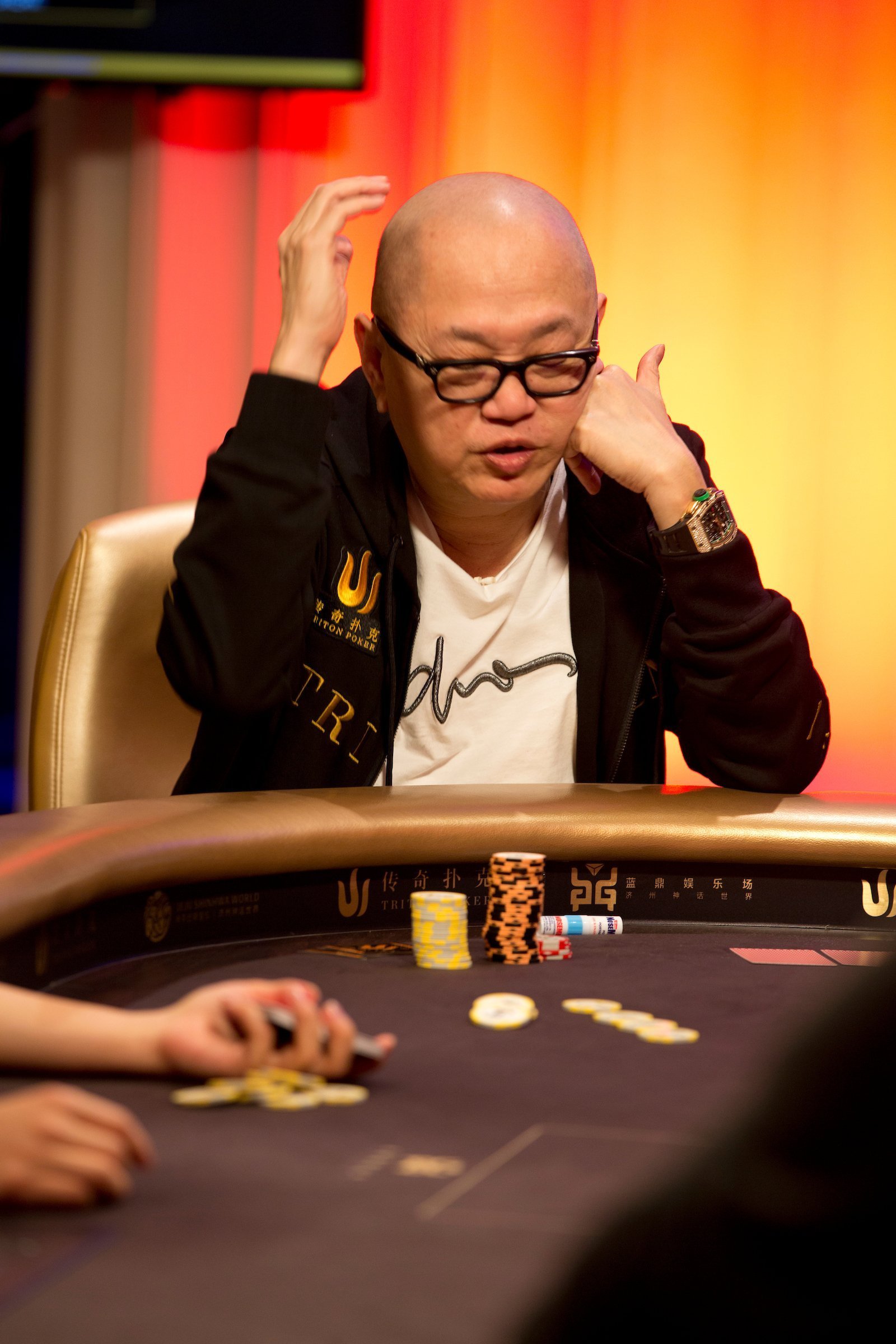 This particular power dynamic is also behind the appetite for the short-deck variant, which has become incredibly popular in a short period of time. "In short deck, everybody has a chance," Yong said, adding that he hopes short deck will eventually take over for Triton main events too. "I know all the Chinese people like to play short deck. In a full deck tournament, all the stars will be the very hot favourite. Maybe they still are the best, but short deck makes it closer."

For all his protestations to the contrary, Yong has proven himself to be a highly accomplished player himself, even in full deck hold'em. Last June, he won a 35-entry HK$250,000 six-max event at Triton Montenegro, holding off Steve O'Dwyer and Ike Haxton to take the spoils. He also has a third place and a second place Triton main events in both Montenegro and Jeju last season, plus another runner-up finish at the Aussie Millions $100,000 event in 2015. Watching is one thing, but Yong is just like every other poker player and eventually pulls up a chair.

"I like to play tournaments, I like to play with all the star players," he said. "When I beat them, I am very happy."