No discussion of high stakes poker cash games is complete without mention of London-based Frenchman Rui Cao. He has been one of the most feared and respected operators both live and online for several years, and is now known to be spending plenty of time in Asia where the stacks are deep, pots are huge and only the strongest survive.
But Cao as a tournament player? Not so much. By his own admission, the 32-year-old struggles with the late-stage dynamics, and until today his Hendon Mob did not show a single first-place finish. But, yes, that was until today. Because at 6.30pm tonight at the Maestral Resort & Casino, Budva, Montenegro, Cao raised the first tournament trophy of his career.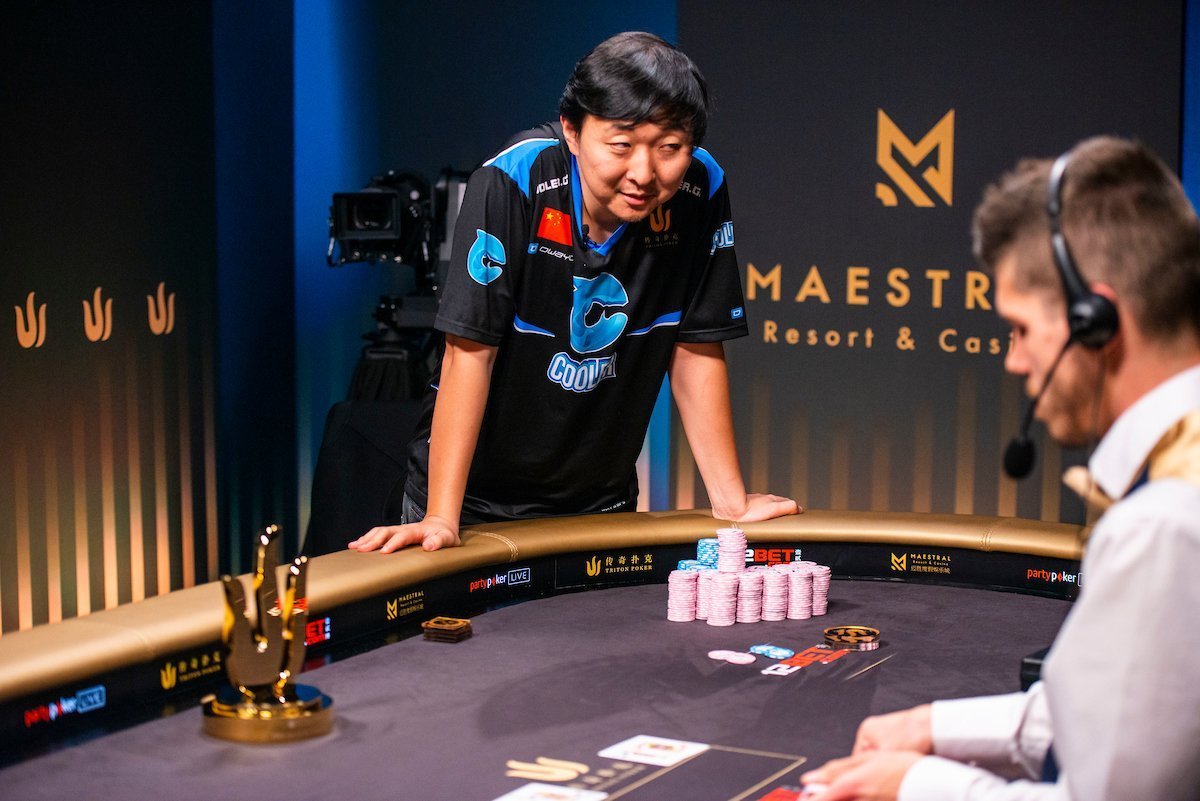 He chose a good time too to break his duck: the short deck main event on the Triton Super High Roller Series, where the buy-in was HKD 1 million ($127,000) and the first prize a magnificent HKD 26.300 million ($3.35 million). To claim the spoils he needed to defeat a man named Paul Phua heads-up–and Phua is not just any old opponent.
Phua is the co-founder of the Triton Series and instrumental in bringing together the very best players to play for the highest stakes and the most prestigious titles. The only thing missing for Phua is a victory of his own. He has a record 10 in-the-money finishes on the series, and had seemed to be on a roll to the ultimate prize. But Cao was not in sentimental mood and prevailed from a long but one-way duel.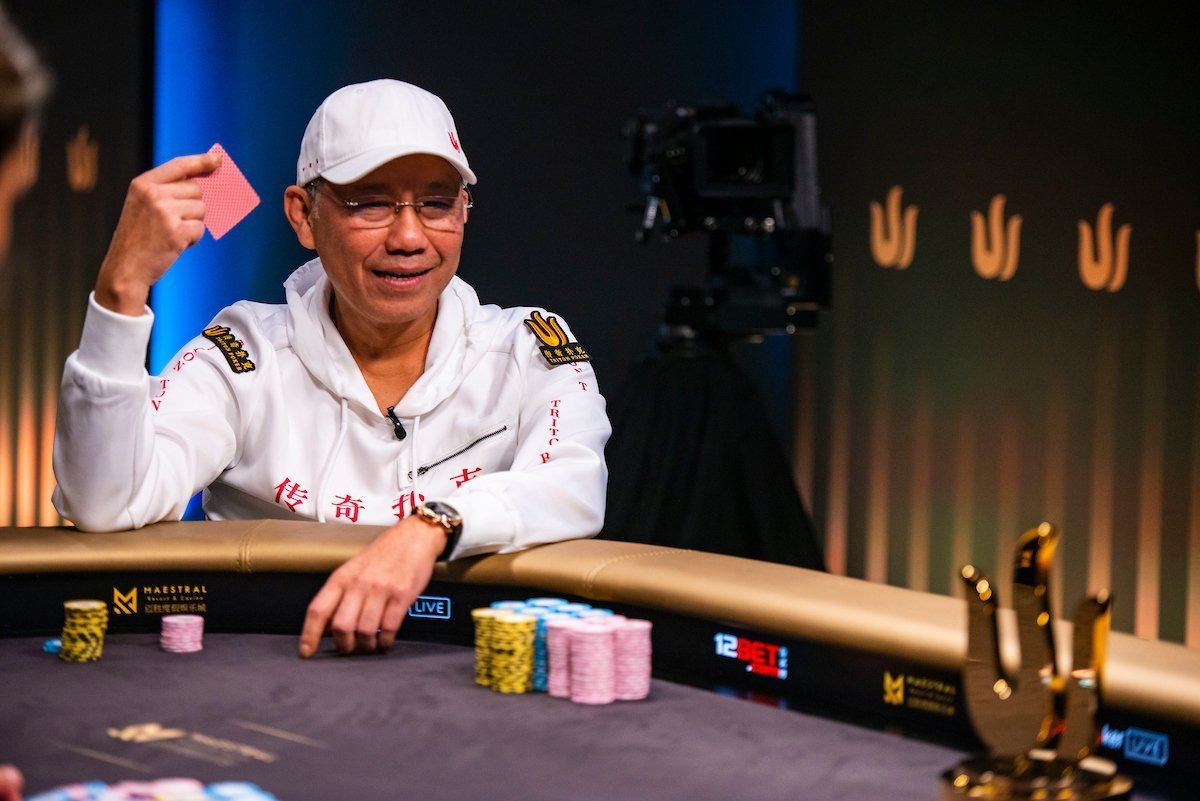 Cao came second in the full deck main event this time last year in Montenegro, but this time he was No 1. "He played perfect," Randy Lew, in the commentary booth, said. No one disagreed.
"First time I ever won a tournament, and this is a good one," Cao said. "So I'm happy."
The day began in orderly fashion: photographs, one or two early shoves, and then a trimming of the field from the bottom up.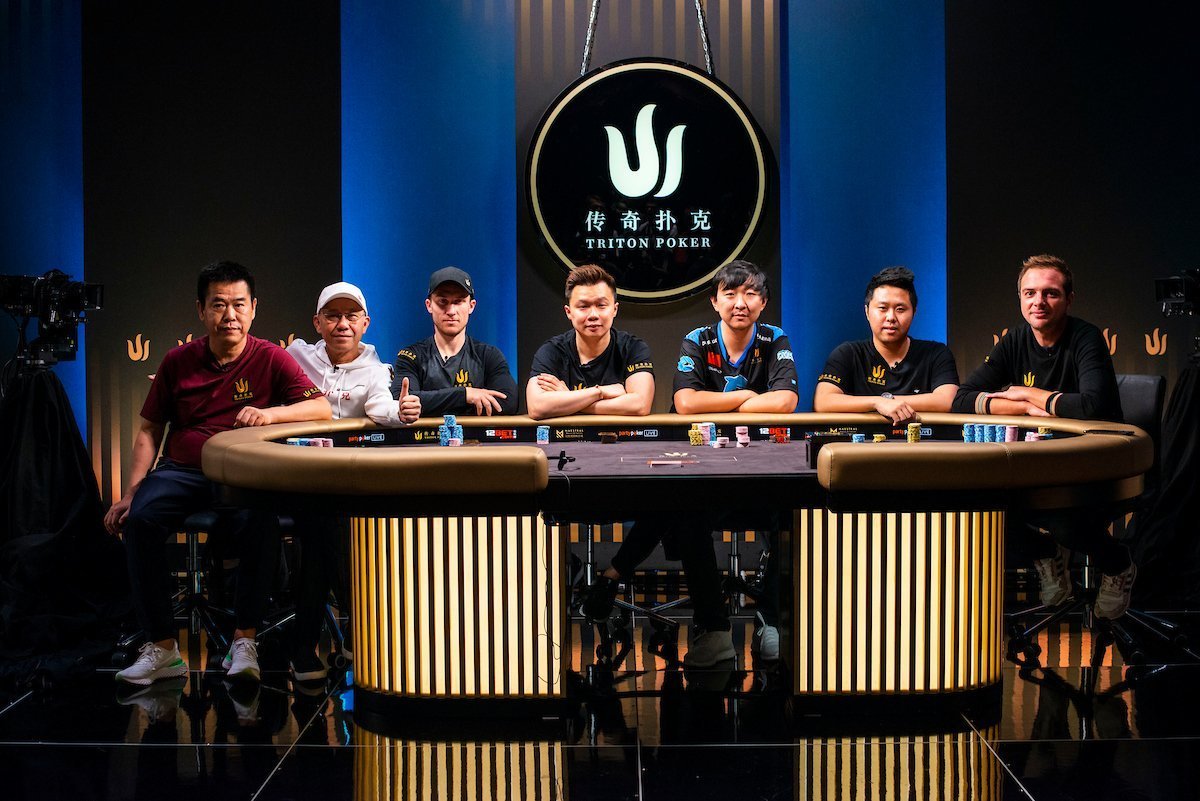 The returning short-stack Tong Siow Choon got his last 20 antes in with


and, with an ace on the flop, that was fine. However Kenneth Kee had


and turn and river bricked out.
"Good run, Malaysia," Phua said to his departing countryman. Choon won HKD 4.4 million ($560,578), not quite as much as he managed for third place in the equivalent short deck event in Jeju in March, but still the second biggest cash of his career.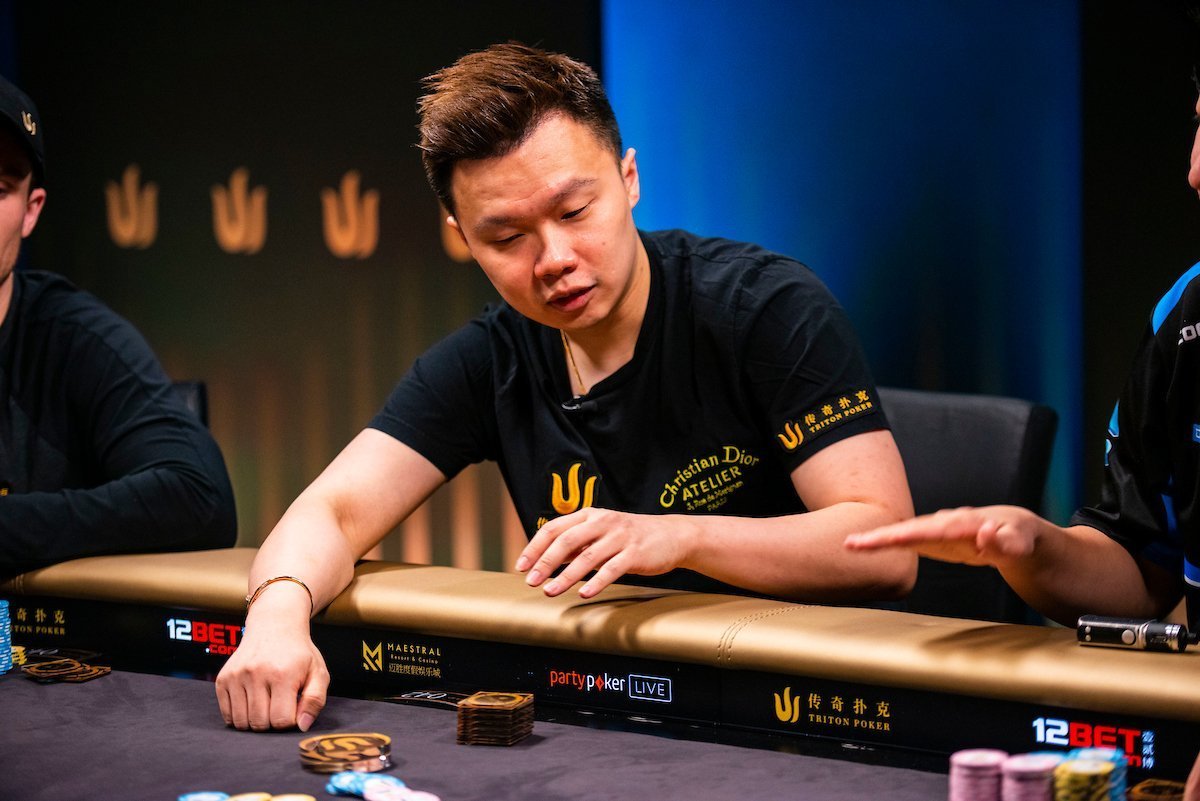 Next out was Ming Zhong Liu, another Hong Kong-based businessman visiting Montenegro with some friends and partners, who decided to have a stab at the short deck main event. It was a wise choice. Although he departed in sixth, busting to Daniel Dvoress, his three days investment returned him HKD 5.62 million ($716,010). Liu's last hand involved a shove with


and a call from Dvoress's


. Phua had folded the same hand as Liu, and there was no catching up.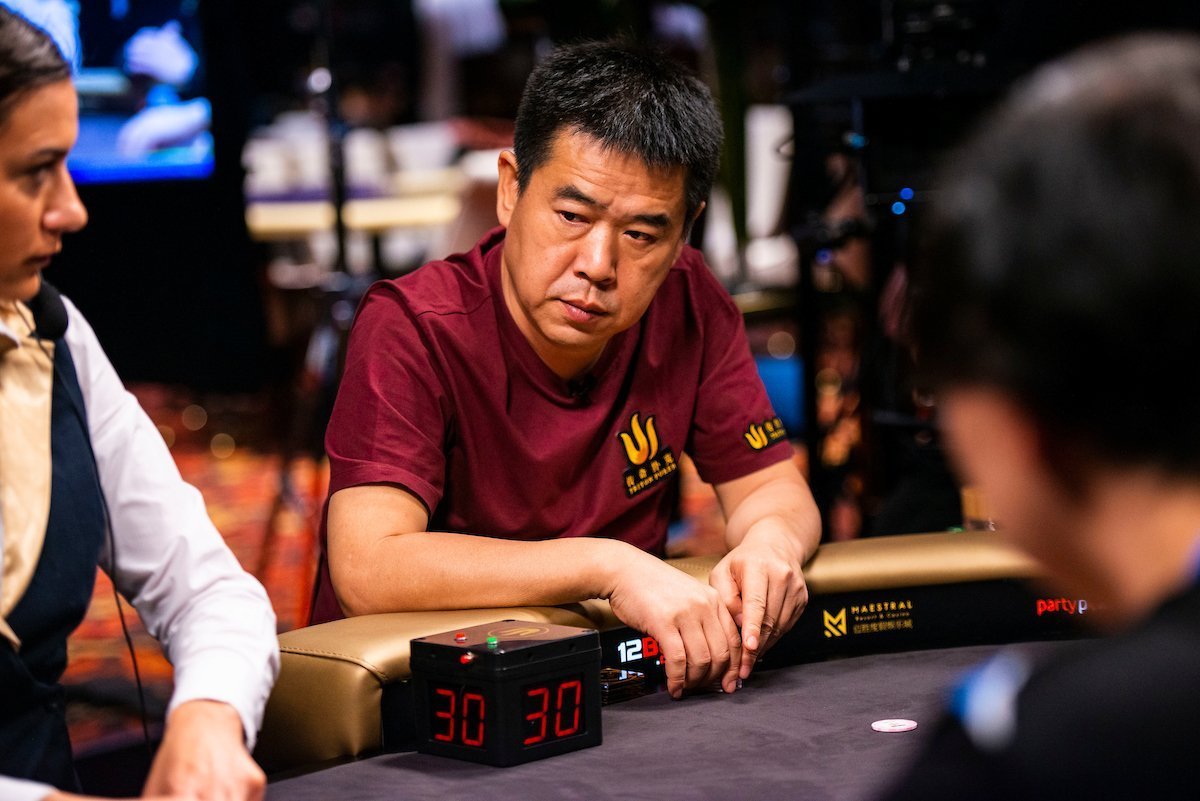 Dvoress earned himself some breathing space with that pot, which put Kee under some pressure. He open-pushed under the gun with


and nearly got it through, but Cao found a call with


. It was a brilliant short-deck run-out, with plenty of options for Kee. But by the time all five cards were out —





— Cao had a straight.
Kee explained his shove in his post-elimination interview. "I'm in it to win it," Kee said. "It's pretty standard. Rui made a good call and I busted out." Kee won the same event in Jeju last season, and made a pledge to return again for the rest of the short-deck events at this festival.
"Singapore is proud of you," Phua told Kee as he made his way from the tournament floor.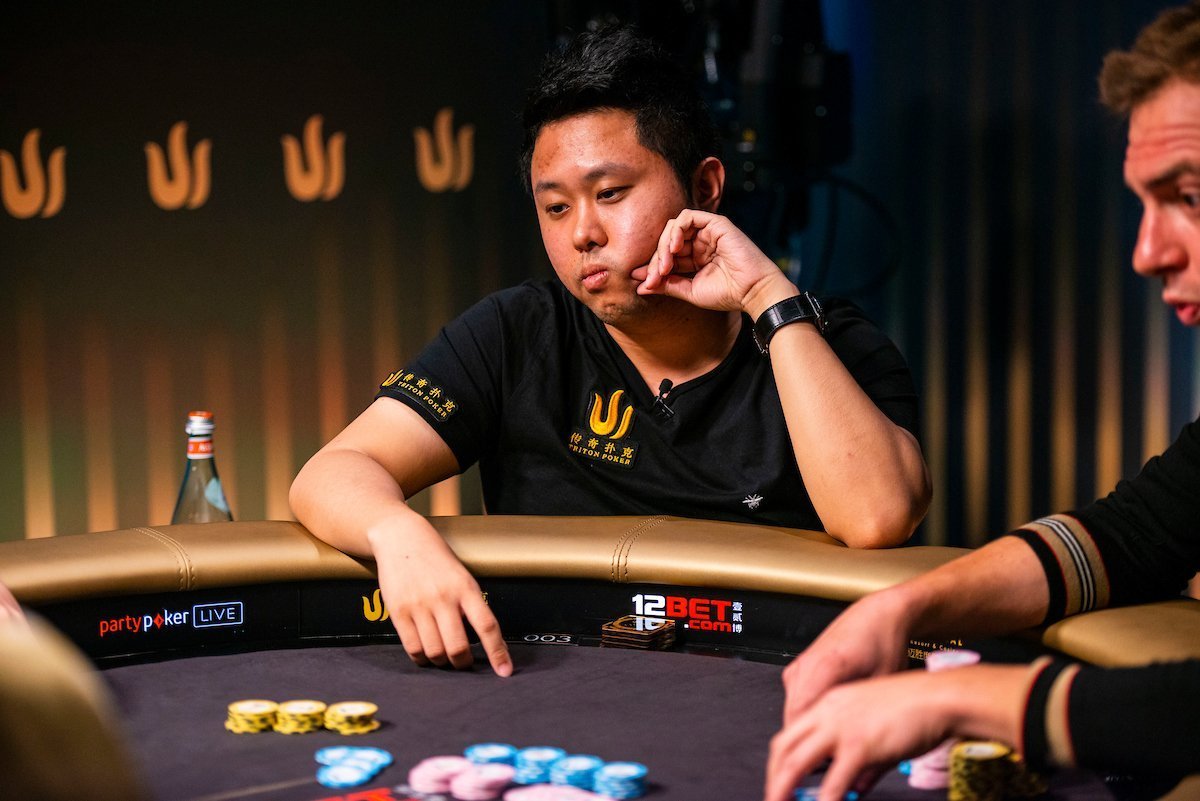 With four left, Dvoress was something of an odd man out. All of Cao, Arnaud and Phua are short-deck specialists, usually to be found playing the monstrous cash games from which the variant originated. Dvoress, however, is a full deck tournament expert who had graduated from the online game to the live arena and is now a fixture at super high roller events across the world.
And so, to put it bluntly, the short deck experts conspired to remove him. There was nothing underhand about it — all was played totally within the rules — but after Dvoress three-bet shoved all-in with


, Phua called with


.
Dvoress will have loved the



flop, but Phua then said: "Jack, king!" And like an order from Mount Olympus, the poker gods obliged. The

came on the turn and the

completed the straight.
"Sorry my friend, I run like God," Phua said. Dvoress won HKD 9.07 million ($1,155,554), and pushed his week's gross returns past $2 million.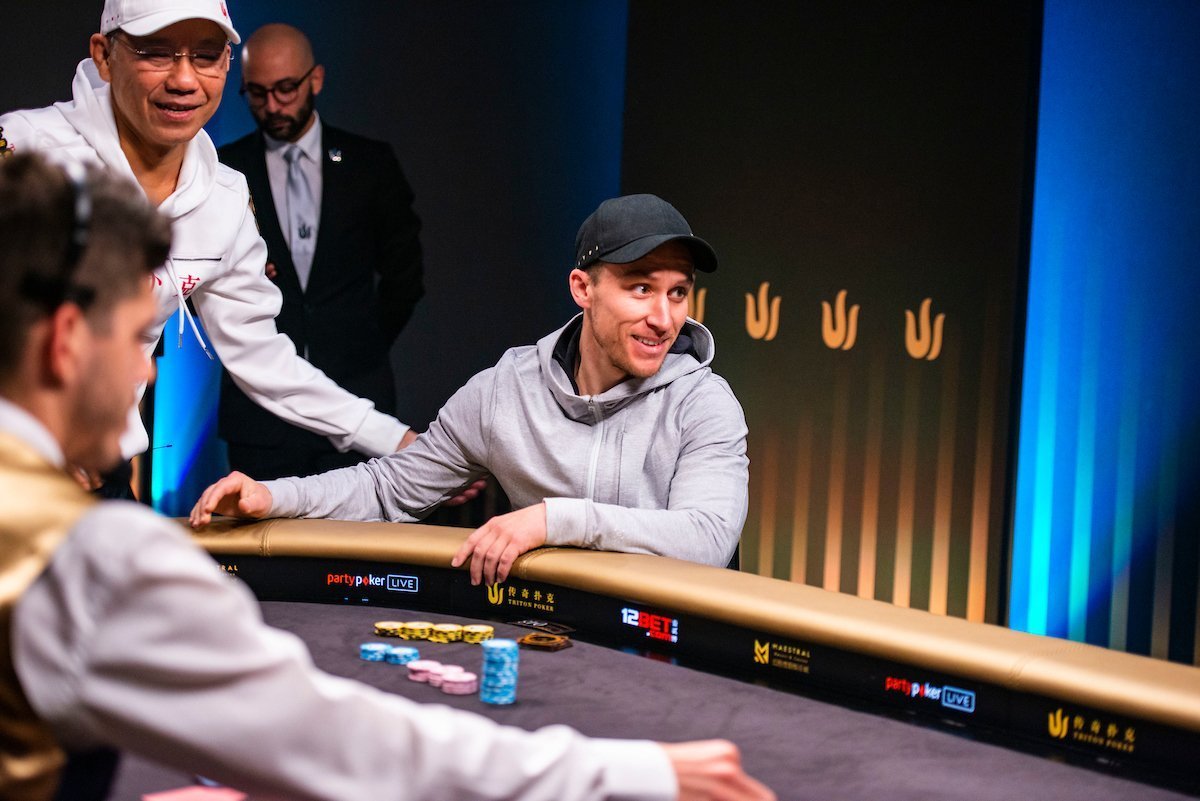 Phua was on a roll, but this was still far from a foregone conclusion with two French cash-game beasts still between him and a maiden title. Cao put his tournament on the line with pocket kings and scored a double through Phua and his


. That left his countryman Arnaud as the relative short stack, and he got involved in a tricky pot against Phua that built to a crescendo on the turn.
By that point, the board showed




and Arnaud moved in. Phua thought for a while, vocally of course, before slamming down his chips. "Oh, flush draw," Phua said when he saw Arnaud's


. "Five outs."
Phua tabled his pocket sixes, now a set, and the

river was a blank. "One French down, one to go," Phua said. Arnaud shook his opponents' hands and found himself HKD 11,800,000 ($1,503,367) richer.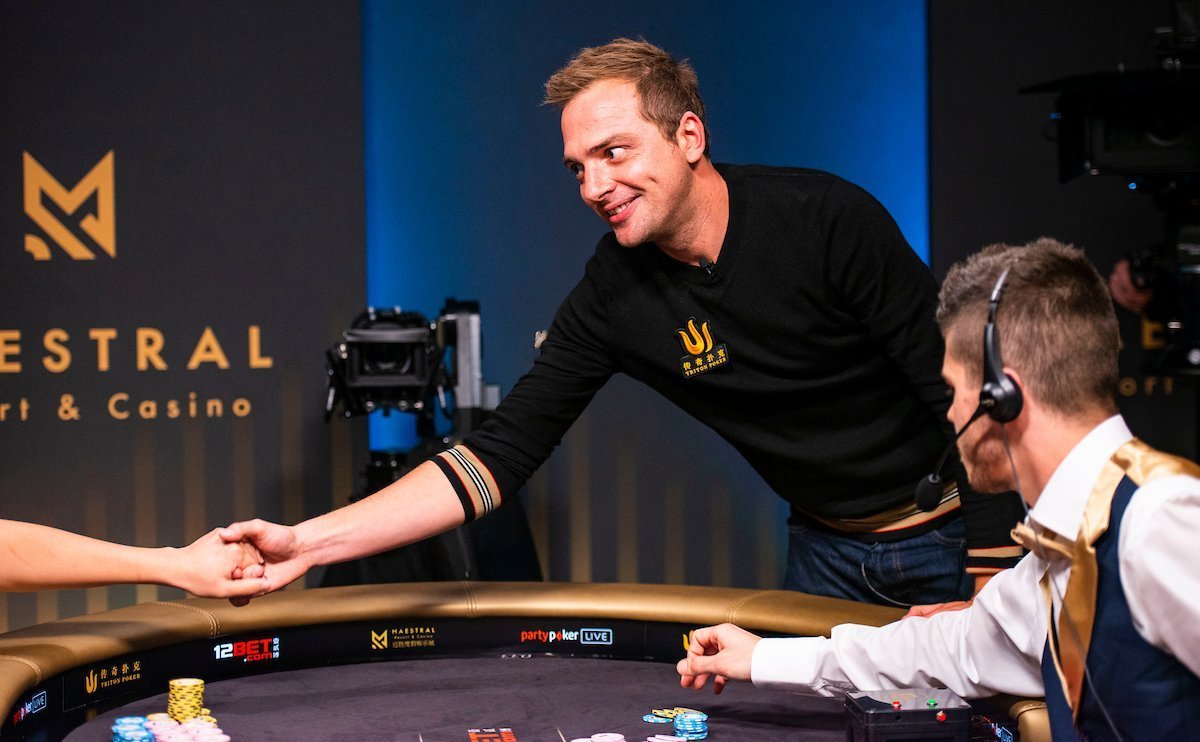 Cao had a slight advantage over Phua heads up — 281 antes to 209 — and the Frenchman also had the more laissez faire attitude towards the prospect of playing for the trophy. Phua was putting some pressure on himself. "After three years, I still haven't got a title," Phua told Marle Cordeira, Triton host. "If it goes on, I'll be embarrassed."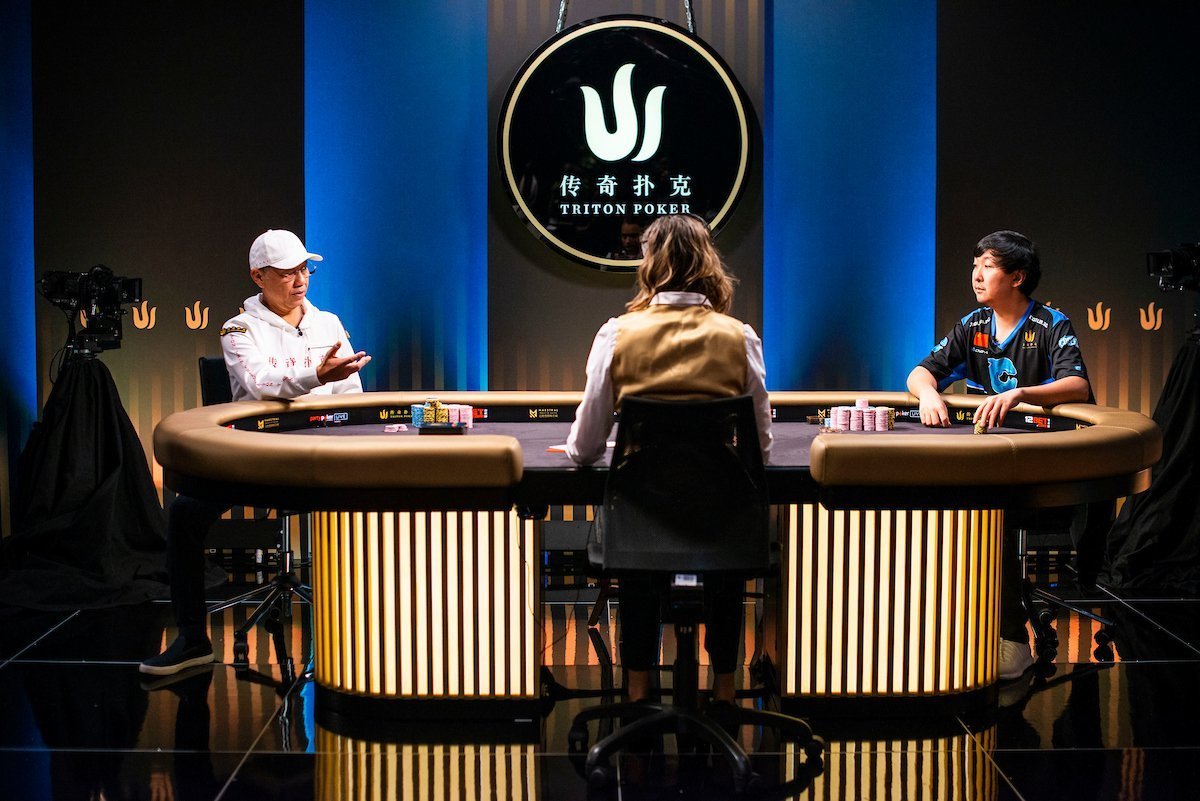 As we now know, he still hasn't got a title, but there's really no need to be embarrassed. Cao with a deep stack is a formidable opponent, and he continued to win all the major pots that mattered. Most significant of all of them was the final hand, where they got all the chips in with


for Phua and


for Cao.
A queen fell on the flop, but Cao made a straight on the turn. They shook hands, nodded in mutual respect and Phua then left the stage. With three more short deck events on the schedule this week, as well as the PLO, which has just started, there's still every chance he'll grab his Triton title here in Montenegro.
And why not another for Cao as well?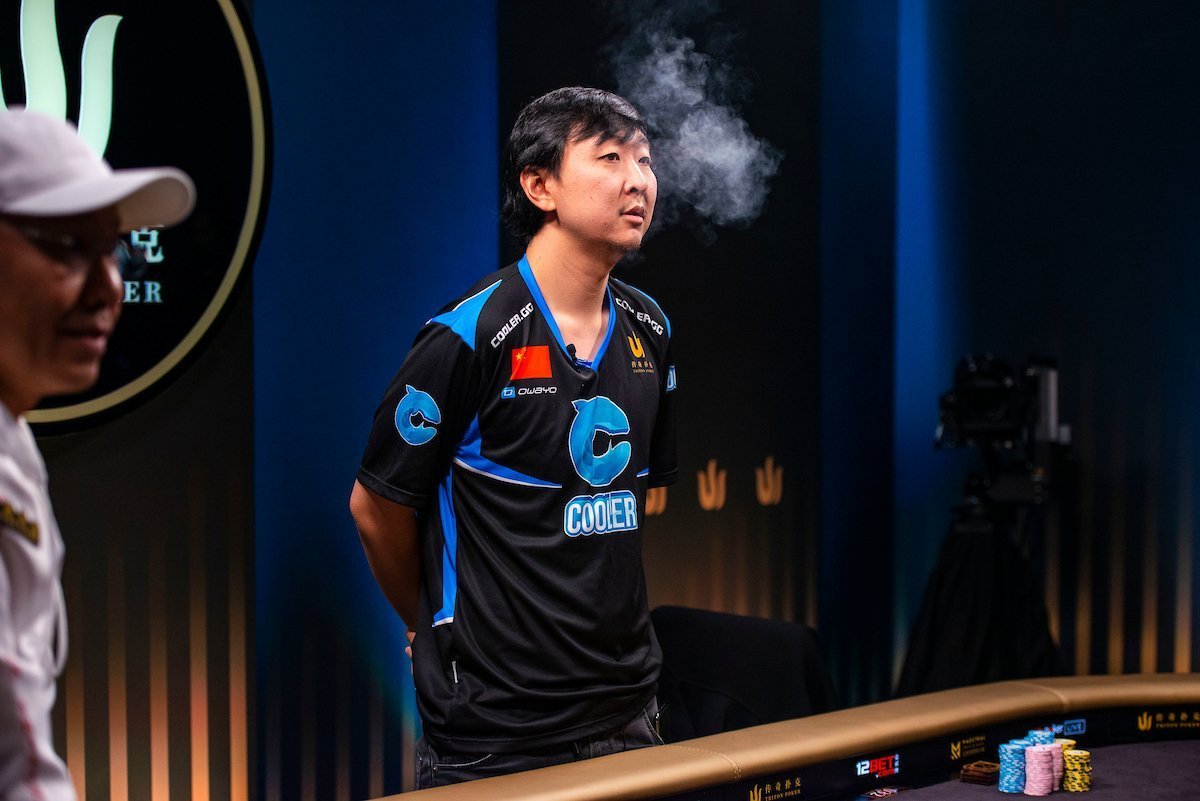 Triton Series Montenegro Short Deck Main Event
Dates: May 10-12, 2019
Buy-in: HKD 1 million ($127,000)
Entries: 98 (inc. 51 re-entries)
Prize pool: HKD 92.12 million ($11,736,640)
1 – Rui Cao, France – HKD 26,300,000 ($3,350,725)
2 – Paul Phua, Malaysia – HKD 17,100,000 ($2,178,608)
3 – Romain Arnaud, France – HKD 11,800,000 ($1,503,367)
4 – Daniel Dvoress, Canada – HKD 9,070,000 ($1,155,554)
5 – Kenneth Kee, Singapore – HKD 7,200,000 ($917,309)
6 – Ming Zhong Liu, Hong Kong – HKD 5,620,000 ($716,010)
7 – Tong Siow Choon, Malaysia – HKD 4,400,000 ($560,578)
Eliminated ITM on Day 2
8 – Isaac Haxton, USA – HKD 3,400,000 ($433,174)
9 – Timofey Kuznetsov, Russia – HKD 2,630,000 ($335,073)
10 – Mikita Badziakouski, Belarus – HKD 2,300,000 ($293,029)
11 – Guang Pu Lu, Canada – HKD 2,300,000 ($293,029)
Photography by Joe Giron/www.pokerphotoarchive.com
ABOUT OUR SPONSORS
12BET is an online betting company specializing in sports betting and casino products. 12Bet became operational in 2007, quickly becoming one of the most popular online betting options throughout Europe and the Asia-Pacific region.
partypoker LIVE was created in January 2017 as a global poker tour, with the aim of bringing large field, high guarantee tournaments to players all over the world. Within just 12 months the partypoker LIVE tour has grown into the world's largest ever poker tour and is guaranteeing over $70,000,000 in the 2018/2019 season.