Jason Koon and Charlie Carrel eventually flipped their way to deciding the winner of the Triton London £50,000 title at London's Park Lane Hilton today, with Carrel managing to seal his maiden Triton success and deny Koon his fourth.
After two long days, in which a field of 109 entries was reduced to its final pair, the tournament was paused at 4am this morning, in accordance with local gaming regulations. It left Carrel and Koon stranded with a trophy still to play for, as well as the £1.3 million first prize.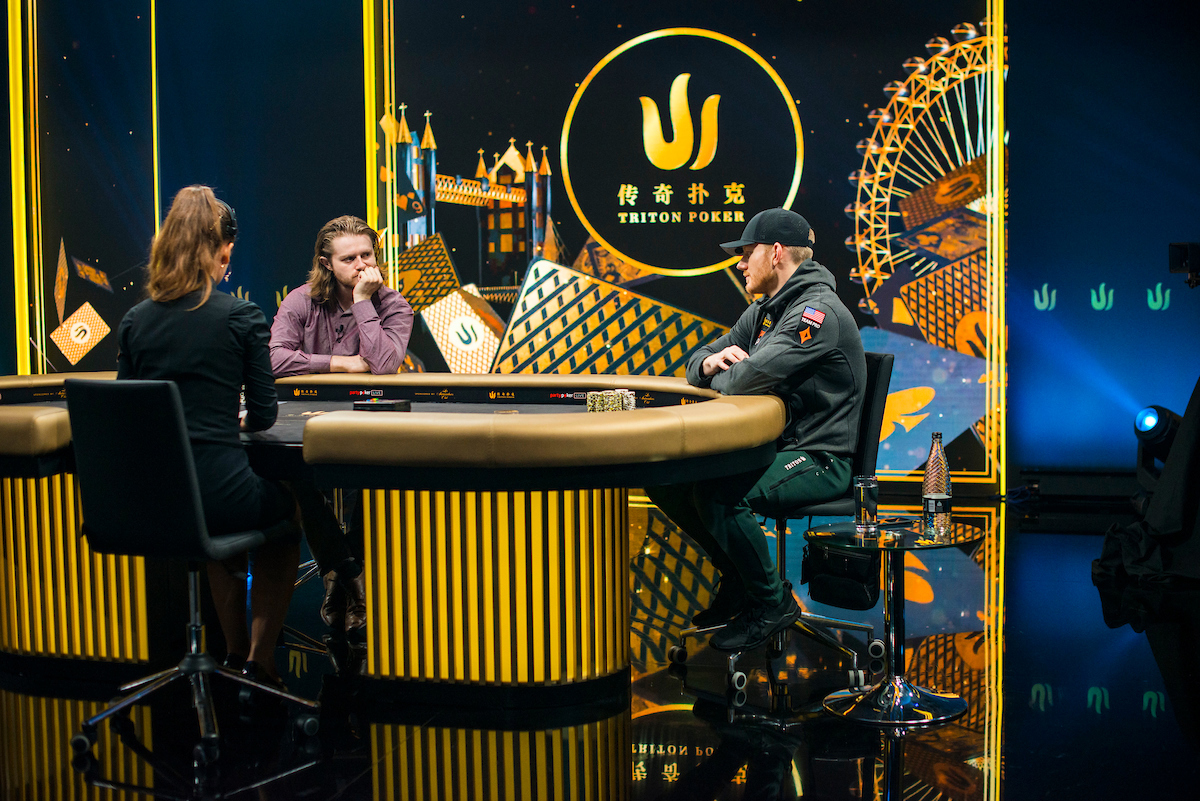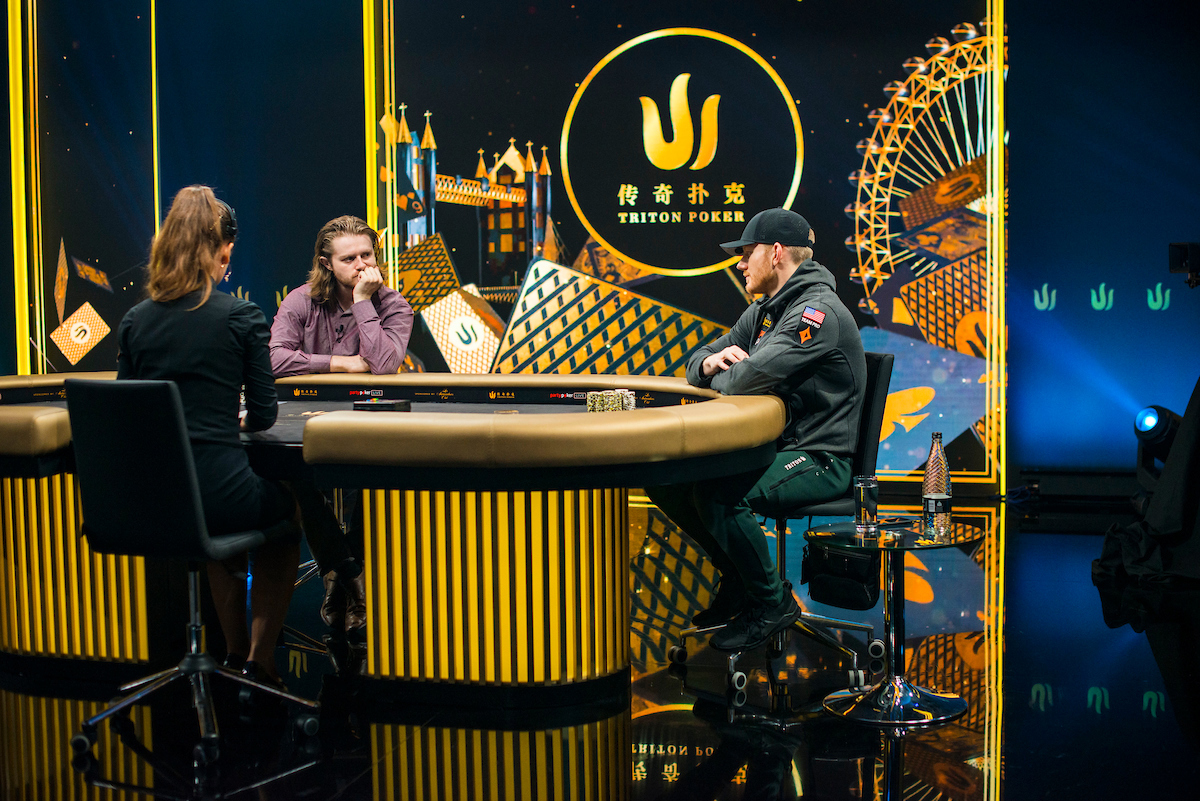 Both players had been left short-stacked by last night's marathon, but both also thought their superior heads-up play could decide the destination of the trophy. To the outsider, it appeared to come down to a series of flips although there was clearly also plenty of metagame, with two fierce competitors refusing to give any quarter. (Carrel also confirmed they did not discuss a chop at any point.)
Carrel started the additional day marginally behind Koon — 9.6 million to 12.15 million — but pulled himself ahead during the first hour of play.
It then quickly seemed as though Koon would come out on top when he won what looked to be a decisive race — his


beating Carrel's


when a five hit — but Carrel fought back. The British star got


to hold up against Koon's


, and even that wasn't the end of it.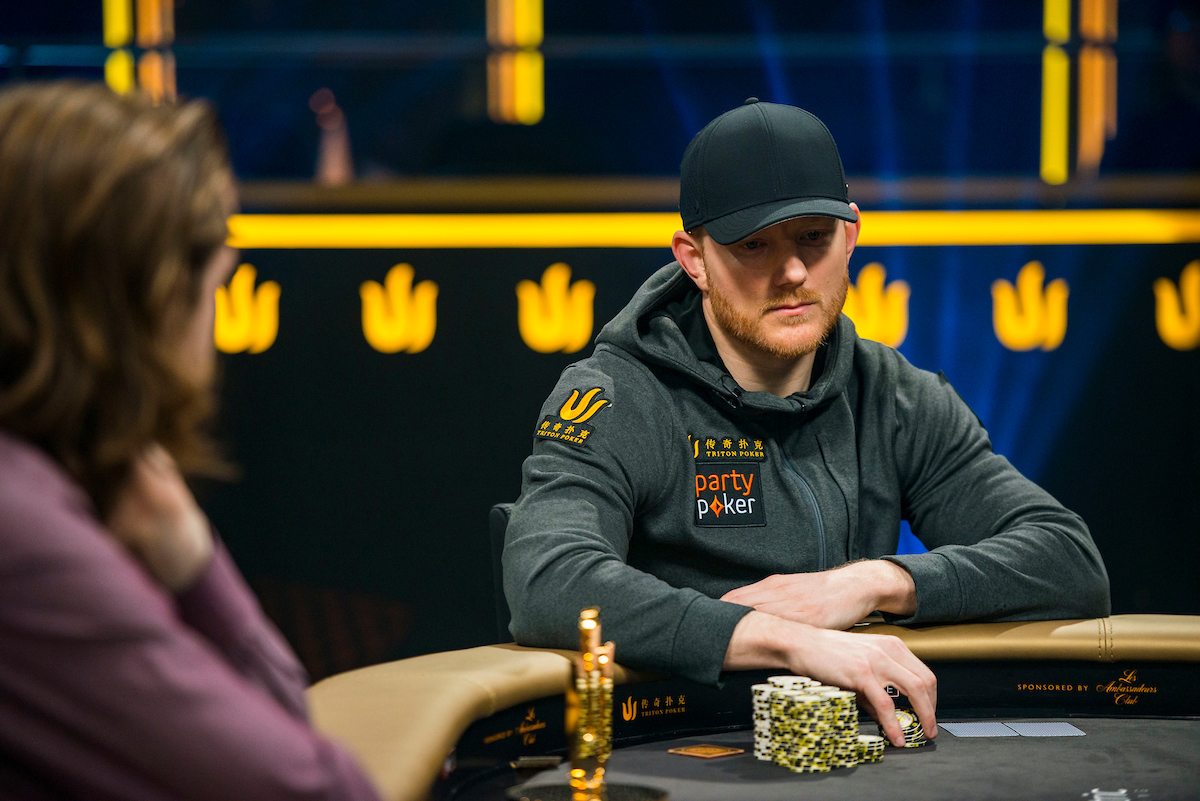 The lion's share of the 50 big blinds flip-flopped from one to the other at least twice more, before it all went in again with Carrel holding


to Koon's


.
The

on the river gave the victory to Carrel.
"Sick!" Carrel said. "We did it, man. I feel pretty good."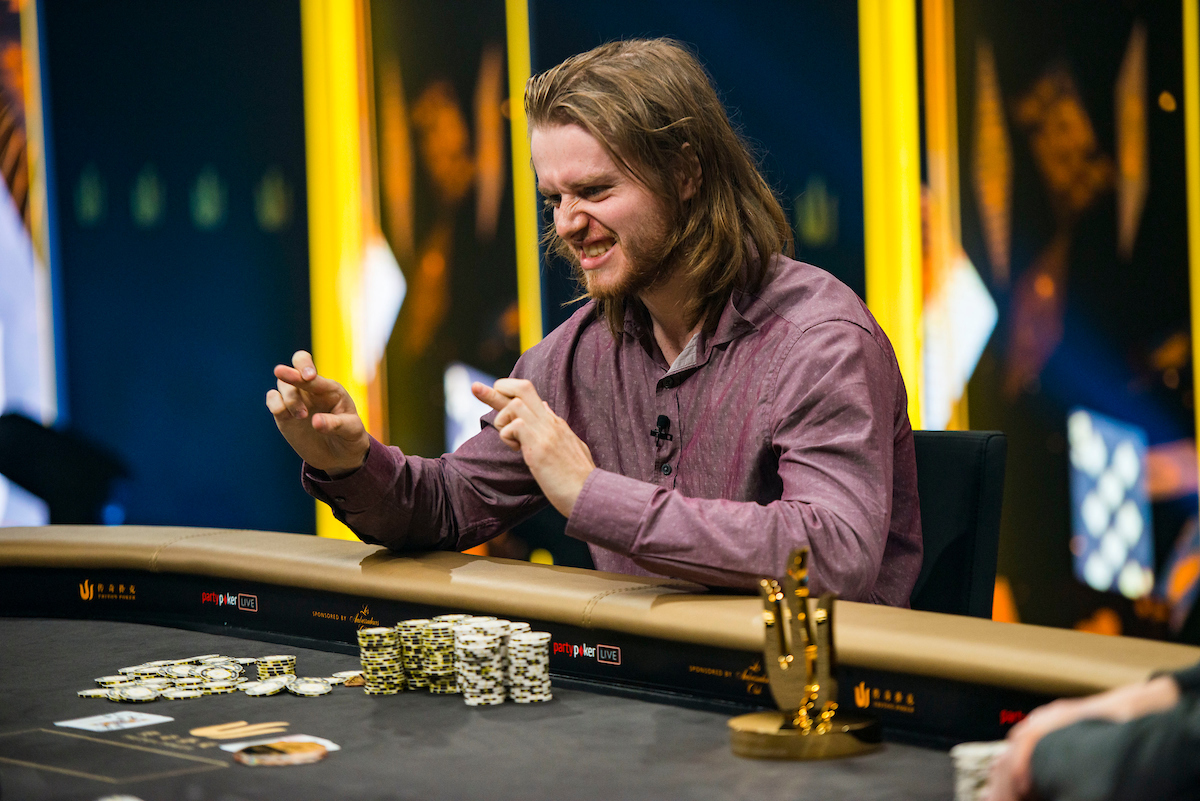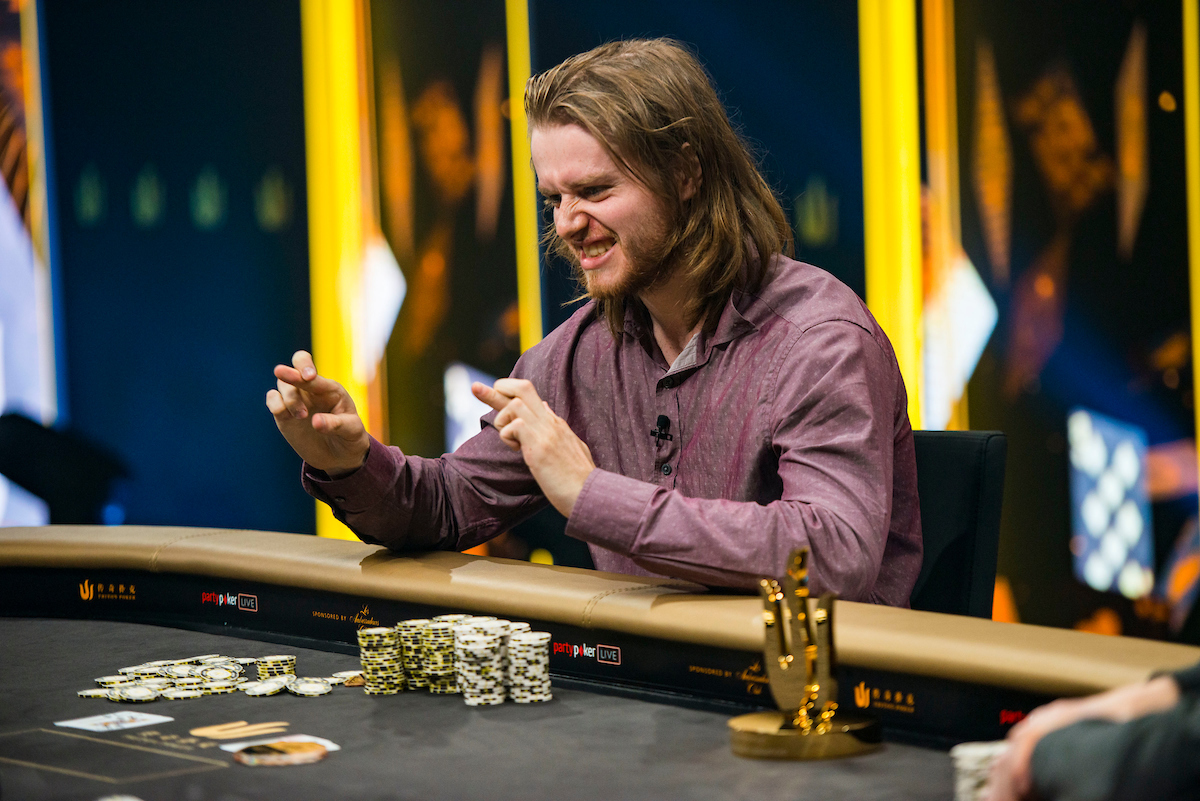 Koon was evidently disappointed at how things played out, sharing some discontented mutterings with fellow players. He was particularly aggrieved by one hand in which Carrel called a huge turn bet looking at a board of




. Koon had


to Carrel's


, but Carrel got there with

river.
"You came second, though," Michael Thuritz reminded him, a placing that earned him £907,000. Koon allowed himself a rueful smile, and will likely return to play the rest of the Triton London schedule.
Carrel bubbled the £25,000 tournament in what was his first ever Triton event. He has now won his second–and immediately hopped into the £100,000 Main Event, hoping to run this one up even more.
Review yesterday's action here
Triton London Event #3 – No Limit Hold'em
Dates: August 3-4, 2019
Buy-in: £50,000
Entries: 109 (inc. 43 re-entries)
Prize pool: £5.123 million
1 – Charlie Carrel, UK, £1,321,000
2 – Jason Koon, United States, £907,000
3 – Linus Loeliger, Switzerland, £594,000
4 – Kahle Burns, Australia, £481,500
5 – Matthias Eibinger, Austria, £386,000
6 – Robert Flink, Sweden, £302,100

7 – Jun Wah Yap, Malaysia, £238,000
8 – Dvoress Daniel, Canada, £182,000
9 – Isaac Haxton, United States, £133,000
10 – Talal Shakerchi, UK, £107,500
11 – Mikael Thuritz, Sweden, £107,500
12 – Sam Greenwood, £94,700
13 – Jesus Cortes, Spain, £94,700
14 – Christoph Vogelsang, Germany, £87,000
15 – Ben Pollak, France, £87,000
ABOUT OUR PARTNERS
Les Ambassadeurs is one of the most prestigious private clubs and casinos in London, with a history dating from the early 19th century. Situated in the heart of London's exclusive Mayfair district, it is formerly the favoured gambling destination of Victorian aristocracy and diplomats and is still one of the most elegant and stylish casino floors in the world.
partypoker LIVE was created in January 2017 as a global poker tour, with the aim of bringing large field, high guarantee tournaments to players all over the world. Within just 12 months the partypoker LIVE tour has grown into the world's largest ever poker tour and is guaranteeing over $70,000,000 in the 2018/2019 season.
Photography by Joe Giron/PokerPhotoArchive