Bryn Kenney is the latest champion at Triton Montenegro, winning HK$11.23 million (US$1.43 million) in the second event of the week — and describing his performance as "ferocious" as he blasted away a 79-entry field.
The list of the fallen from this HK$500,000 6-Max tournament included such luminaries as Steve O'Dwyer, Linus Loeliger, Tony G and Mikita Badziakouski. The overnight chip leaders — Xuan Tan and Erik Seidel — went out on the bubble. And then all of Daniel Dvoress, Sergio Aido and Ivan Leow led at the final table only to find themselves wrecked.
But Kenney is the perfect man for such occasions. There are few players in world poker with a skill set so equipped to master these forces. Kenney can be ruthless when ahead and sneaky when chasing; he has a savant's grasp of critical calculations and the mind-reading skills of a clairvoyant. He looked like running away with proceedings at one point, but was happy to take a back seat as Dvoress went on a rush and led nearly two-to-one heads-up. But Kenney turned the tables quickly, flopping a straight and fading Dvoress's flush draw to double up, and then pressing home his advantage. It left Dvoress still seeking the first major title of his career, while Kenney added another to his bursting collection.
"I made a lot of really good value bets, really good bluffs, played really ferocious, feel real strong," Kenney said in the immediate aftermath of his victory. "When you get in such a zone for a while, you can only really think about cards. I feel great, just because I only really care about how I play."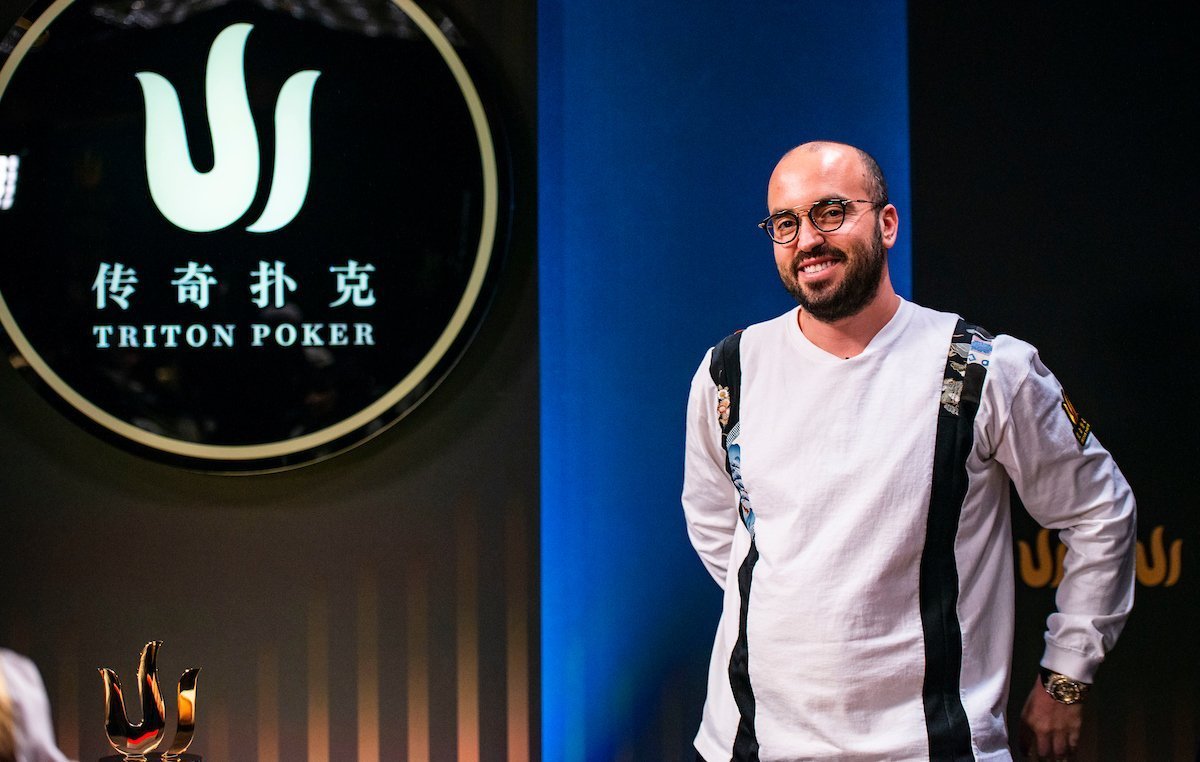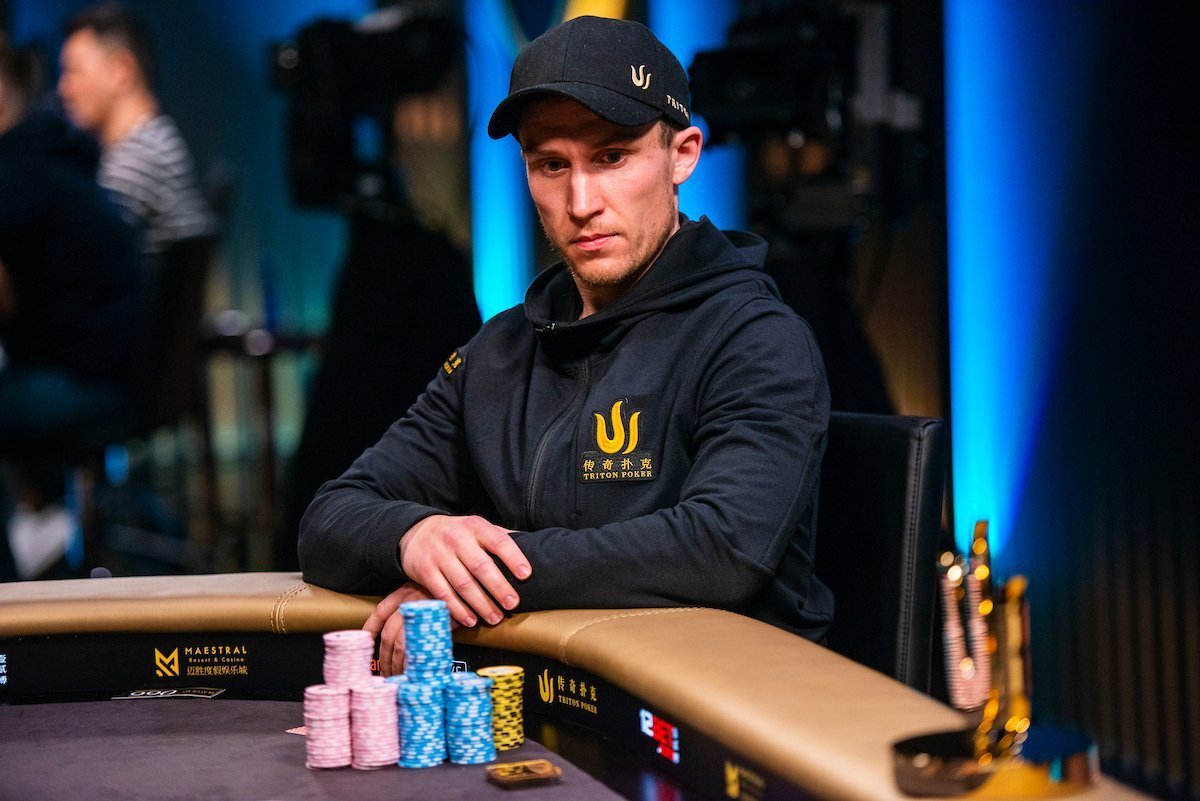 Both these men had already outlasted the previously unimpeachable Triton Ambassador Jason Koon, who departed in fifth, and Richard Yong, the series co-founder, who cashed in seventh. And there are still eight more events in this series for everyone else to seek redemption. But for now, Montenegro belongs to Kenney, whose reputation as one of the modern greats is once again underlined.
In fairness, we should have seen the collisions approaching when the overnight leader board turned itself upside down in the run-up to the money bubble. Tan and Seidel finished the first day on a high, sitting pretty at the top of the counts. But they both left with nothing today. Seidel's elimination came after a classic one-two combination: he flopped a set of fours, but Dvoress rivered a flush. Then he flopped two pair to lose to Kenney's runner-runner two pair. Similar happened to Tan. Richard Yong won a huge flip to leave Tan in tatters, and the last of his chips went to Sergio Aido.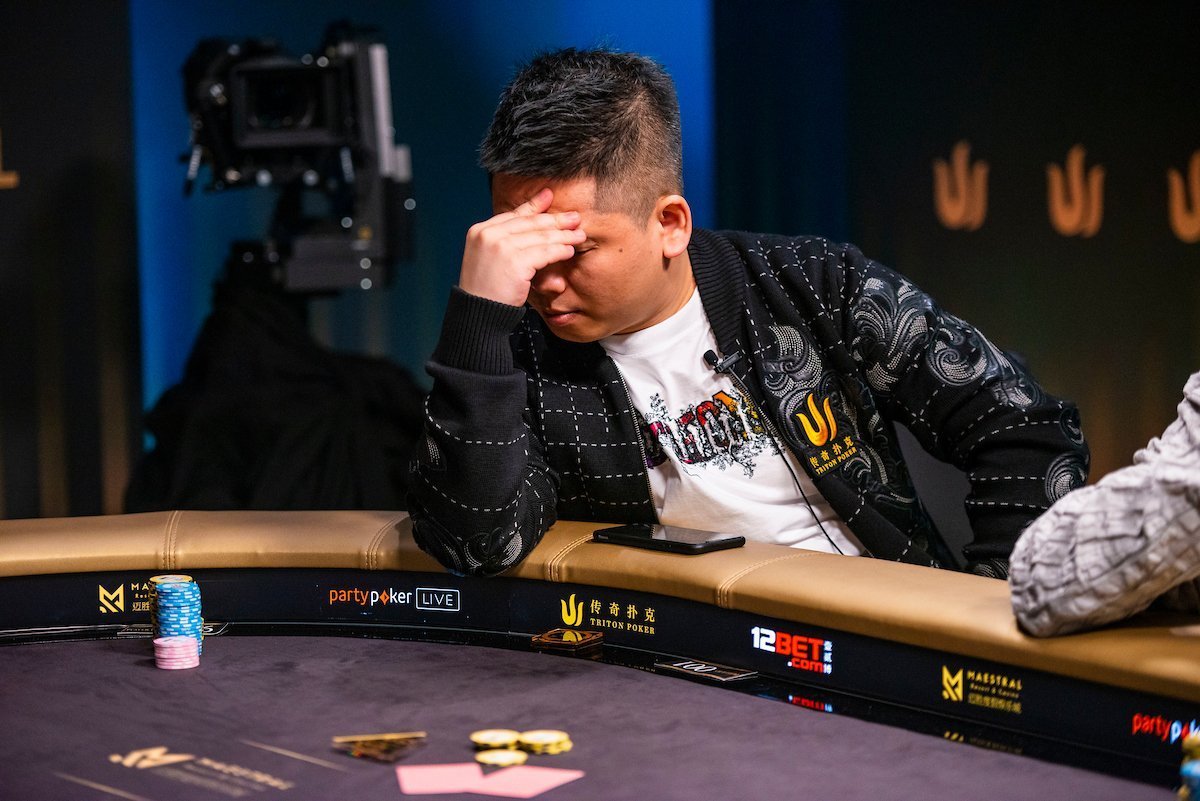 Even for someone with Seidel's experience, the game can sometimes hurt. "Poker isn't always fun," he tweeted soon after elimination, with the footage of the hand against Dvoress included.
Poker isn't always fun https://t.co/XoBech6KtG— Erik Seidel (@Erik_Seidel) May 7, 2019
Cheong Cheok Leng and Danny Tang were the two short stacks as they edged into the money, and they were quickly dispatched. Leng's


lost to Ivan Leow's


, and a few hands later Tang pushed with


and a flop of



exposed, but Kenney had


and called. That took them down to a final table.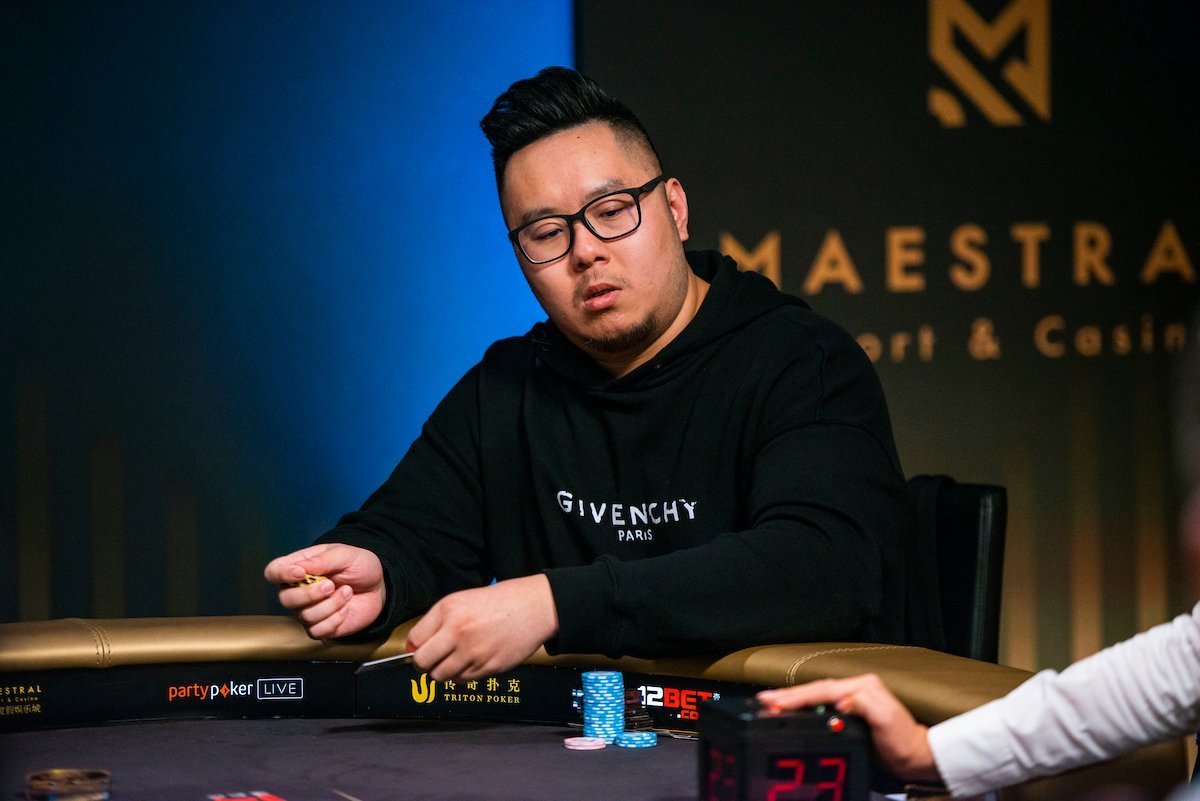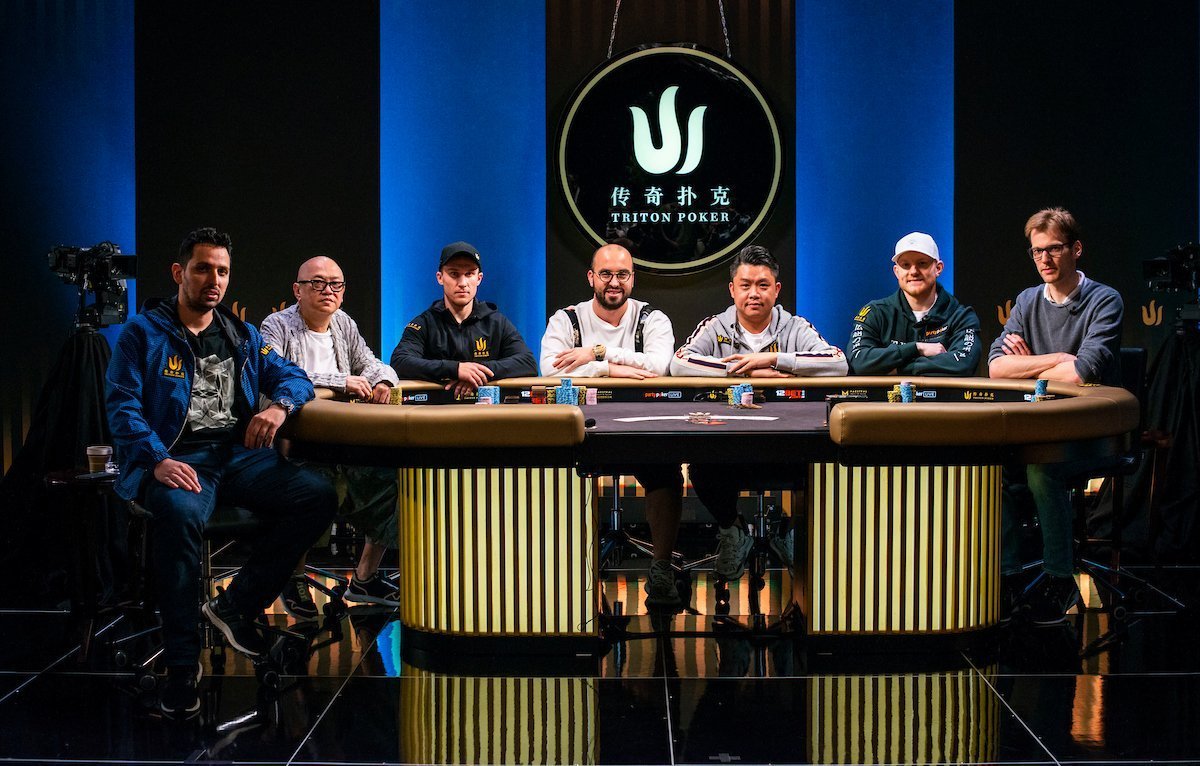 Richard Yong, the Triton co-founder, was in the money again, but he couldn't ladder any further after running pocket nines into Dvoress's pocket aces. Christoph Vogelsang, who had also nursed a short stack for a while lost with fours to Koon's sixes. Yong's prize was HK$1.82 million, while Vogelsang took HK$2.3 million.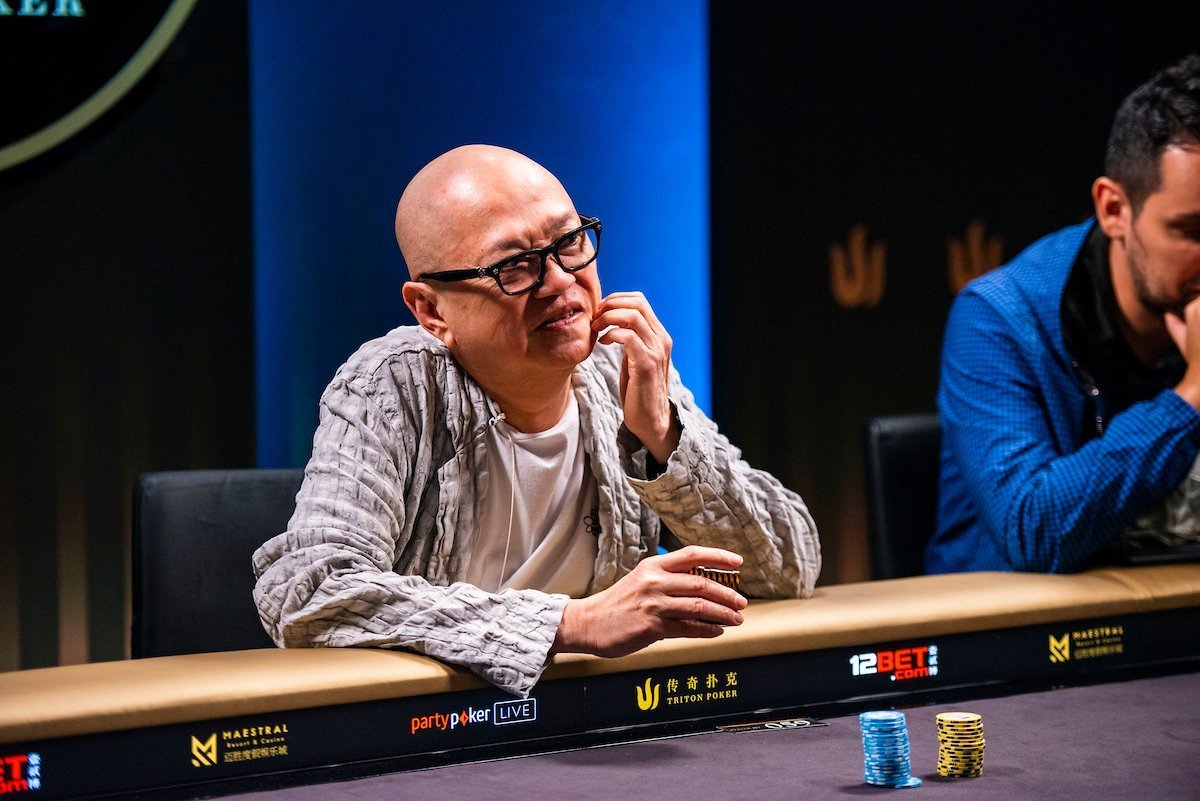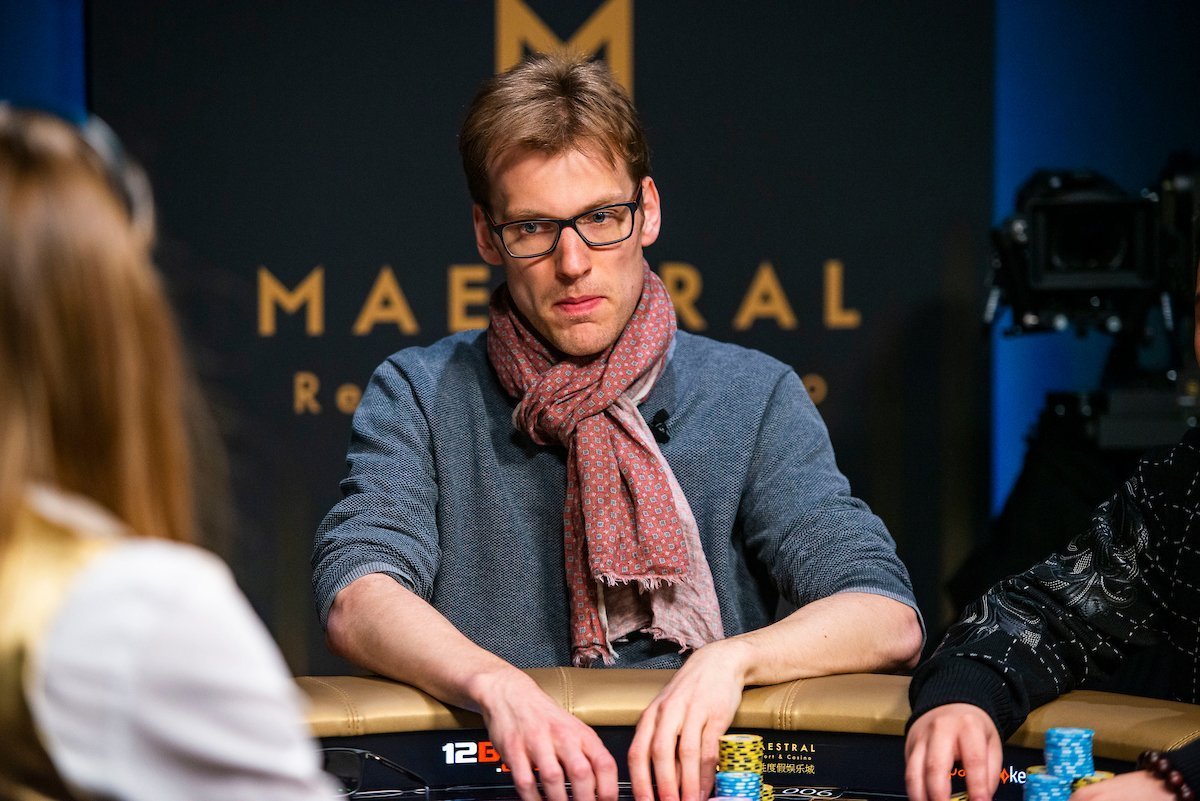 Despite his pedigree, and a useful double-up with


against Kenney's ace-king, Koon was next out. He lost with pocket jacks to Kenney's pocket kings in the kind of hand that would have played the same way in any poker tournament across the world, including one costing HK$500,000 to play. Koon has three titles to his name already, but didn't emerge with the trophy this time.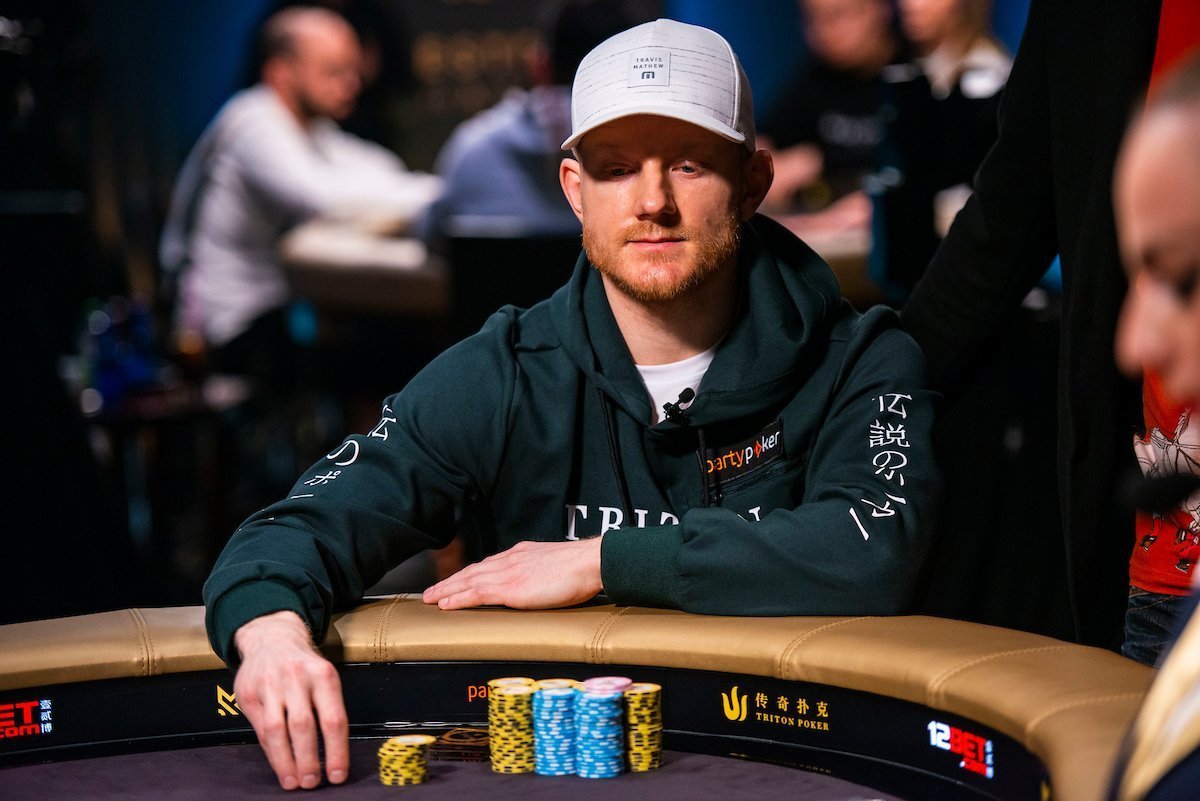 The Spanish whiz Aido won the biggest tournament of his career last week in Monte Carlo, where he won a Super High Roller event on the EPT. And Aido continued his form after trading one Monte for another, finding his way to the last four in this one. He dwindled to a short stack, however, and pushed with


. It couldn't beat Dvoress's


.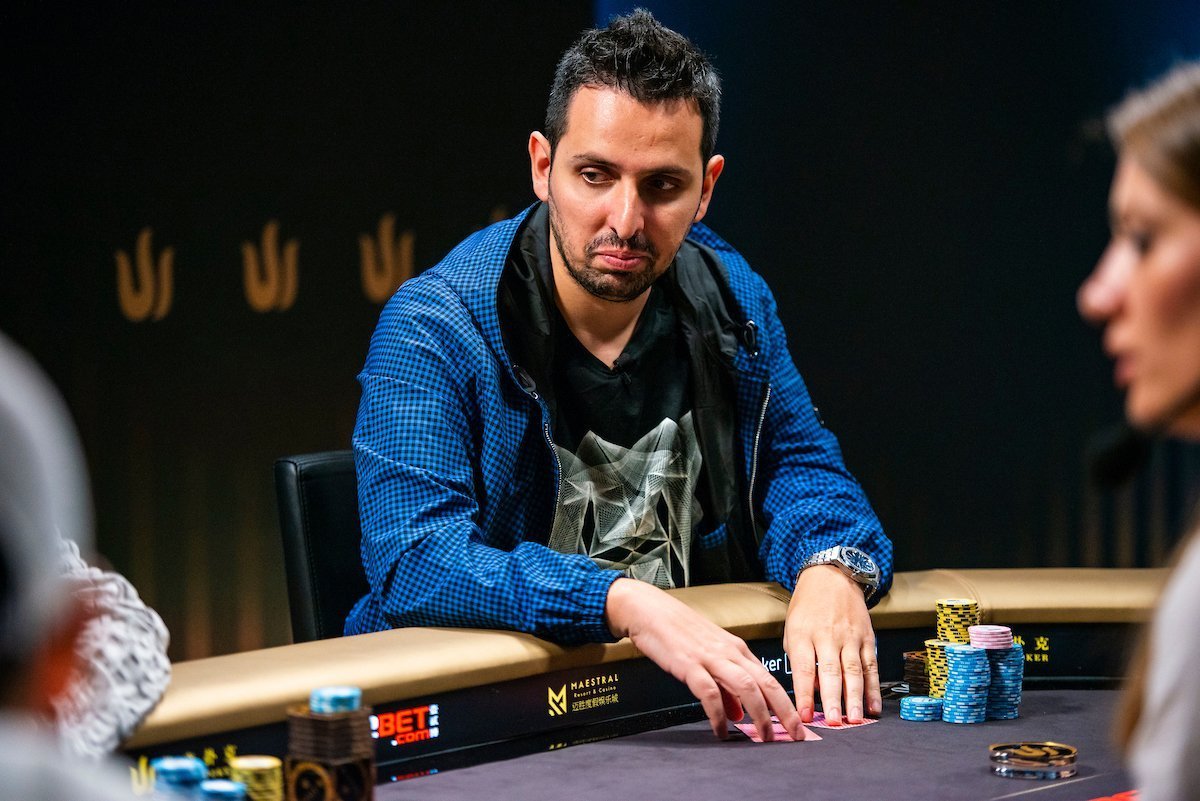 Kenney and Dvoress, who were now two of the last three, have spent plenty of time opposite one another at poker tables the world over. But it's only in recent years that they have also been facing off against Leow, the man who joined them this evening. Leow is a former winner on the Triton series and already has $6.5 million in cashes to his name, which is all the more remarkable when you learn he only took up the game four year ago.
This time, he had to settle with third, the same place in which he finished this event last year. Dvoress's pocket queens did for Leow's


and Leow took HK$5.07 million (US$646,172).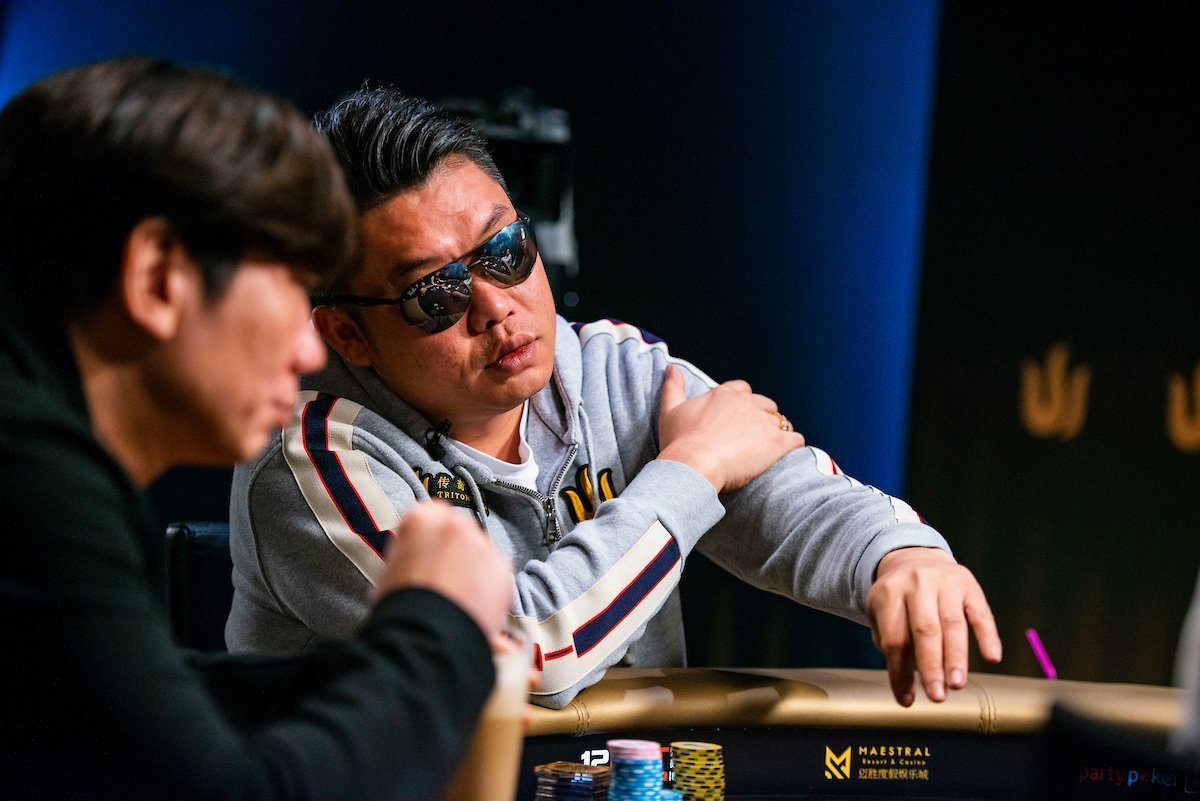 Dvoress had 9.98 million chips when the table was rearranged and Kenney sat at the other end with 5.85 million. But true to form in this event, everything quickly span around and Kenney never let the advantage slide again. He closed it out by rivering a flush with


and forced Dvoress to depart with "only" $7,430,000 (US$946,954), the biggest single result of his career.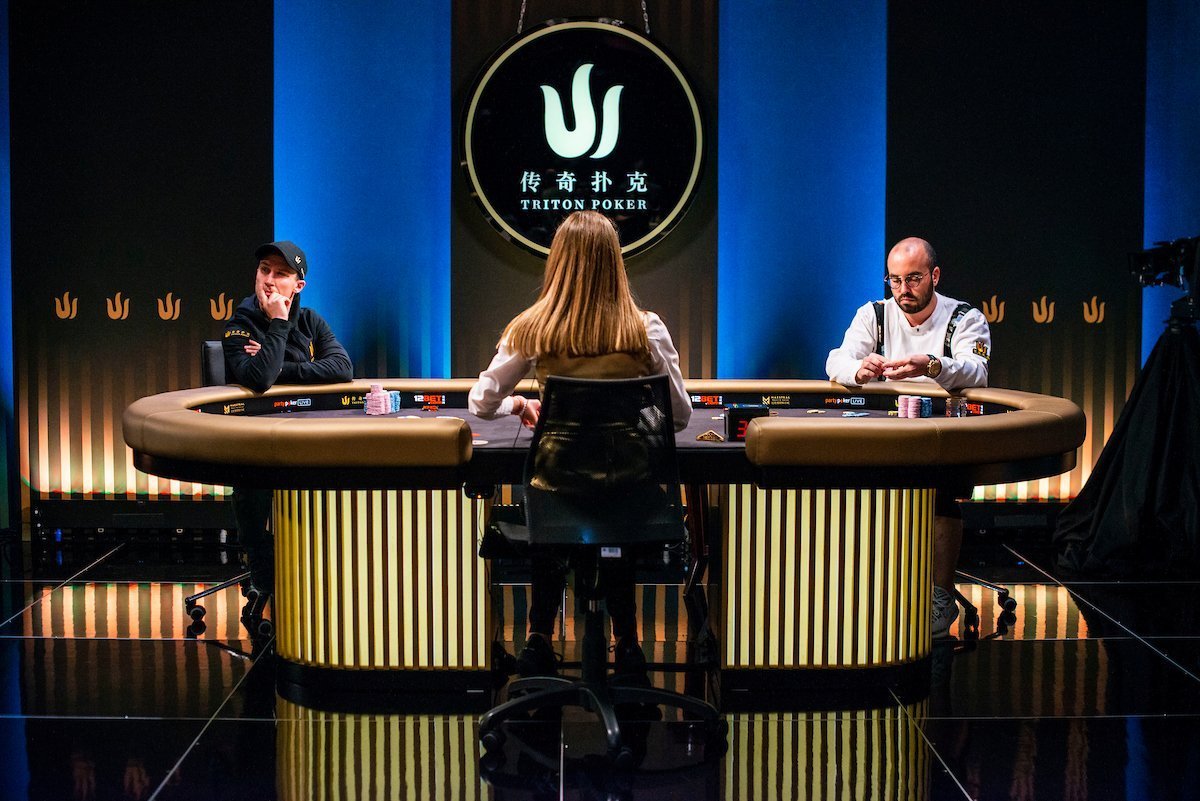 There's only one thing certain: that won't be the last we see of either of them, and the Triton Series is all the better for it.
Triton Montenegro Event #2: 6-Max Hold'em
Dates: May 5-6, 2019
Buy-in: HK$500,000
Entries: 79 (inc. 34 re-entries)
1 – Bryn Kenney, USA – HK$11,230,000 (US$1,431,264)
2 – Daniel Dvoress, Canada – $7,430,000 (US$946,954)
3 – Ivan Leow, Malaysia – HK$5,070,000 (US$646,172)
4 – Sergio Aido, Spain – HK$3,820,000 (US$486,859)
5 – Jason Koon, USA – HK$2,970,000 (US$378,527)
6 – Christoph Vogelsang, Germany, HK$2,300,000 (US$293,135)
7 – Richard Yong, Malaysia, HK$1,820,000 (US$231,959)
8 – Danny Tang, Hong Kong, HK$1,410,000 (US$179,705)
9 – Cheong Cheok Ieng, Macau – HK$1,080,000 (US$137,646)
About our sponsors:
12BET is an online betting company specializing in sports betting and casino products. 12Bet became operational in 2007, quickly becoming one of the most popular online betting options throughout Europe and the Asia-Pacific region.
partypoker LIVE was created in January 2017 as a global poker tour, with the aim of bringing large field, high guarantee tournaments to players all over the world. Within just 12 months the partypoker LIVE tour has grown into the world's largest ever poker tour and is guaranteeing over $70,000,000 in the 2018/2019 season.
Photography by Joe Giron/www.pokerphotoarchive.com