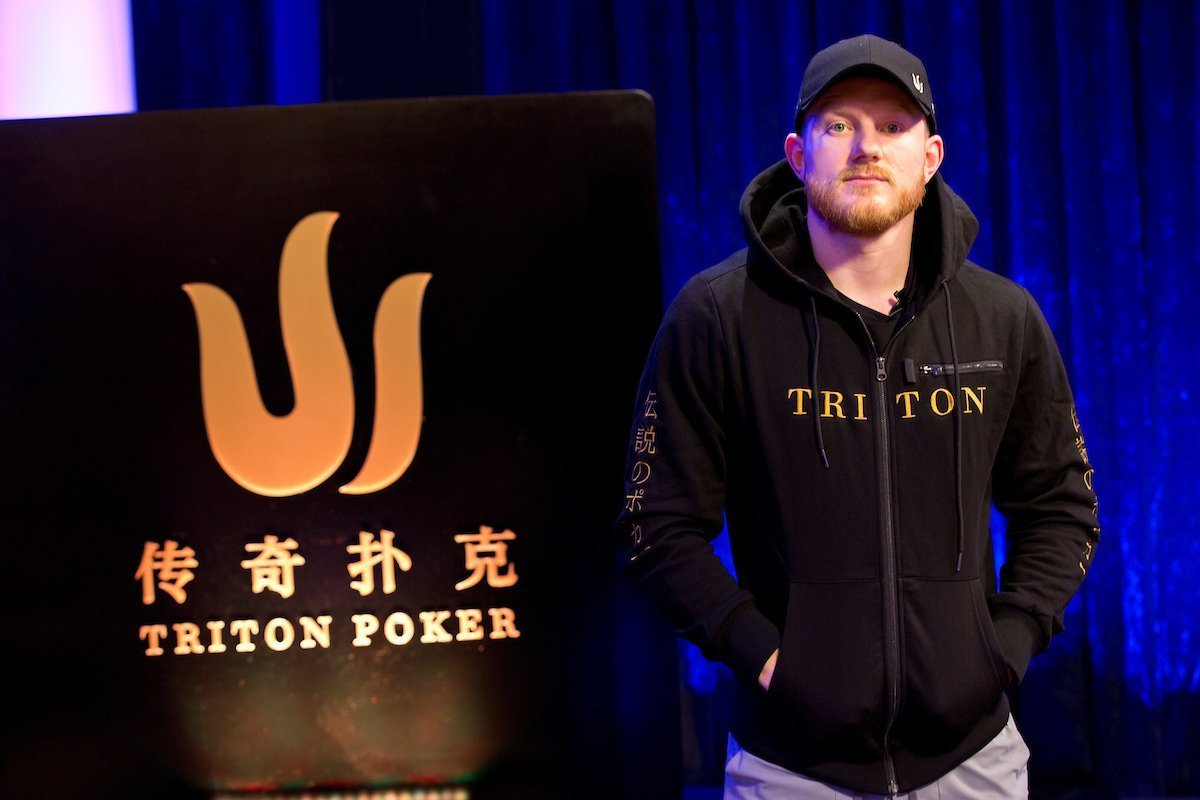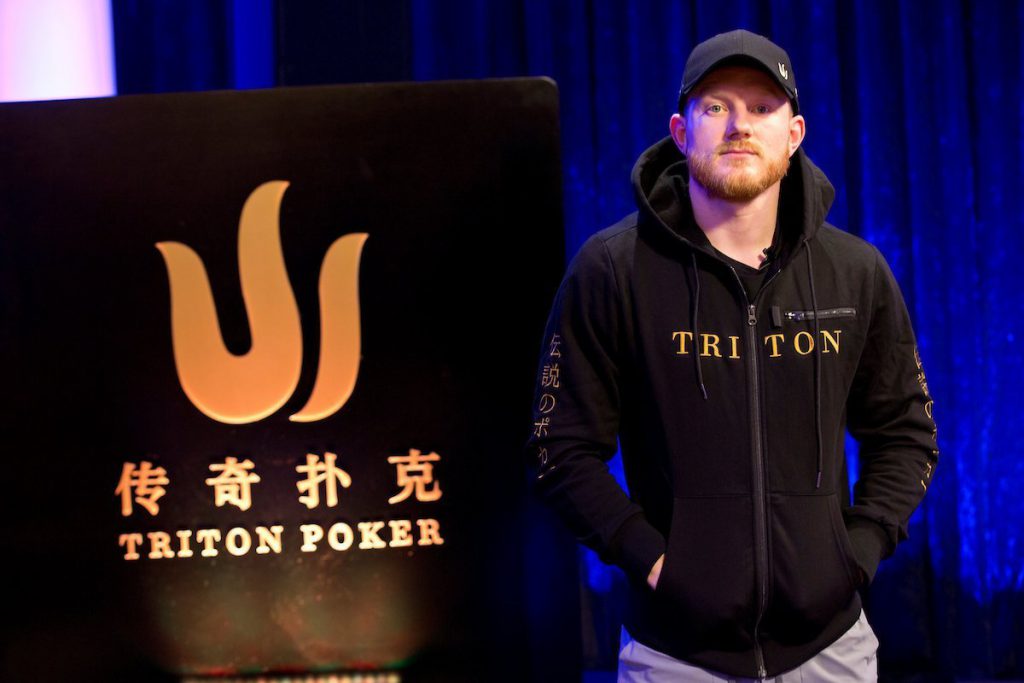 Written by Lee Davy
As poker players, amateur and pro, we've all spent a few orbits in the presence of greatness, but when that presence is Jason Koon, it never really leaves your orbit. Many of us spend our time doing, doing, doing – not Koon. Triton Poker's Ambassador epitomizes how one should live one's life, not from the act of finishing your sentences (that's not his style), but through his sheer 'being'.
A great man.
A fantastic poker player.
And one day.
A loving father.
And that's where we'll begin.
The silhouette that would become Jason Koon first hit a blood-soaked blanket, 35-years-ago, in Charleston, West Virginia. Koon had a tough childhood, beaten by a father bereft of the boyhood love that all of us crave from the XY presence in our life.
"My relationship with my father is non-existent," said Koon. "I've done a lot of work around forgiveness, and I don't hold resentment in my heart. The experience negatively fuelled me to get to where I am. Anger can be an incredible motivator."
Koon's father left when he was aged 8 or 9, a period of his life that he calls 'chaotic', but free of mental and physical abuse. His mother moved the family to Lewis County, where he grew up in a small hollow in the mountains, spending hours upon hours figuring out the theme of his life from the middle of a lake.
"We lived in a small farmhouse, the neighbours had chickens and horses, but we weren't farmers," said Koon. "As a kid, I used to go to the lake and fish. Despite growing up poor, I never felt freer or happier."
Swinging and Sprinting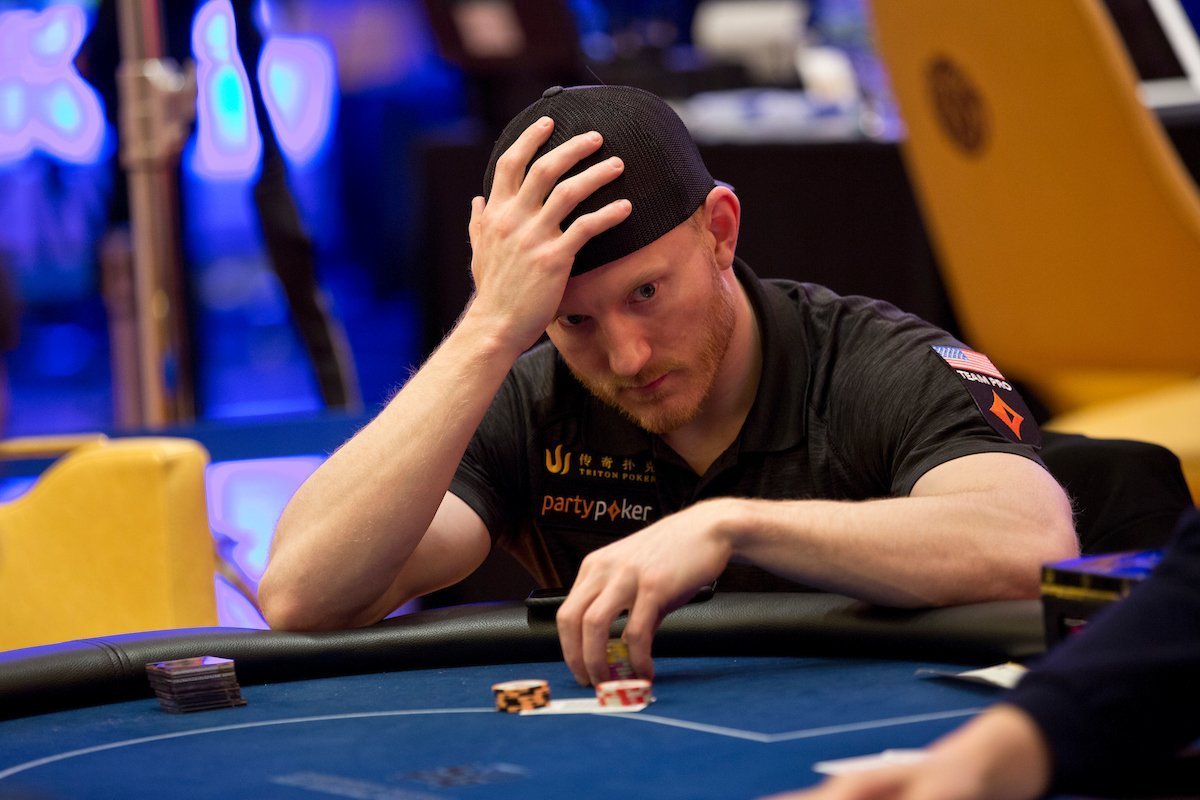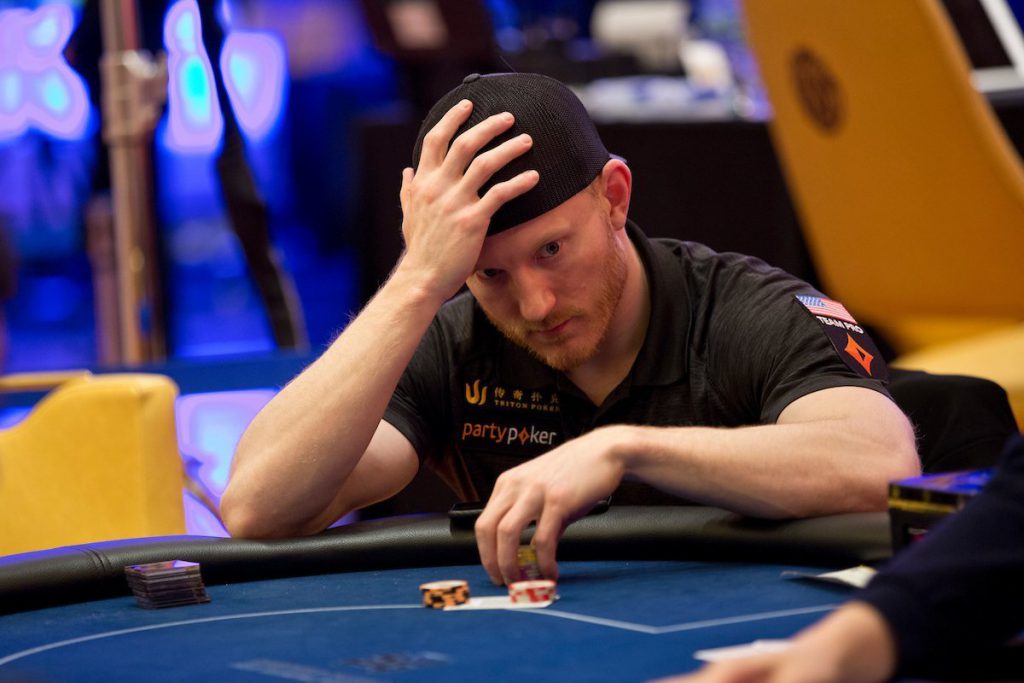 It wouldn't be long before Koon exchanged the rod for a baseball bat and mitt, and he harboured hopes of playing in the minor leagues. As he grew, Koon developed a turn of speed and joined the track team. Lacking the financial funds needed for college, the track and not baseball became Koon's likeliest route to a scholarship, and so that's where his focus turned.
It's at this time that Koon's legendary competitiveness shone to the fore. Nobody in his family had ever gone to college, and despite not being turned on by academic success, it was a milestone he wanted, badly.
"I wanted to say I did it," said Koon.
And he did.
Naturally strong, and athletic, Koon put everything he had into being the finest physical specimen he could be. Still, there was a sacrifice, but also awareness.
"It didn't occur to me until after uni, how much I respected the liberation that comes with knowledge and thinking," said Koon. "When that clicked, I started to develop my mind."
The Hip
The opportunity to develop his mind came during a moment of tragedy. A hip injury meant that Koon couldn't compete for the first time in his life. Fortunately, for him, his friend turned him to online poker, and the rest, as they say, is history.
"I always felt like I had some value, something bigger than what I was that moment," said Koon. "That confidence helped me retain the drive to learn and to improve. Going through walls has always been easy for me. Because I have always had it in the back of my mind that I can do it."
Meeting Bianca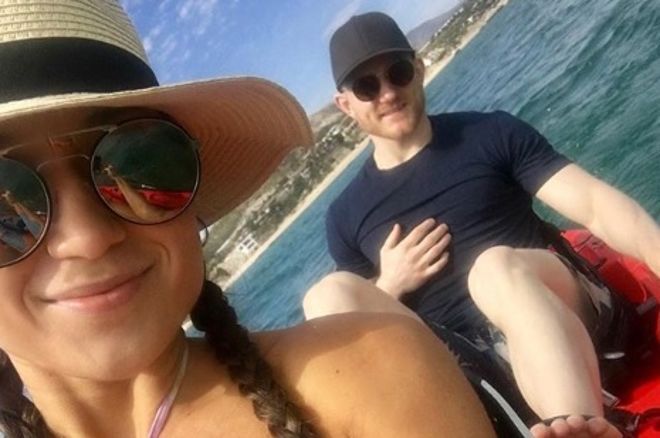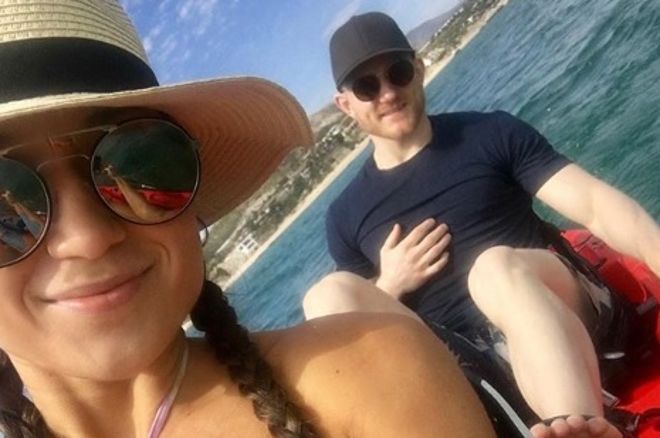 It wasn't merely his competitiveness and physicality that Koon found on the track – he also found the most important person in his life.
"I met Jason in 2007, my freshman year of college," said Bianca Armstrong Koon. "I was 18, and Jason 22. We were both attending West Virginia Wesleyan on a track scholarship. My first impression of Jason was that he was a bit intimidating. He was known for getting into altercations at the local bars and could often be spotted walking around campus in a cut-off. It was obvious, Jason was a confident guy with a lot to prove, and he was also very giving."
Poker
Only, he didn't have a lot to give.
Koon's hip problem and college tuition had created a $115,000 hole, but that didn't deter him. With $7k in his bankroll and a fabled stubborn persistence, Koon quit a job that had the capability of a six-figure annual income to give himself a shot at being a pro poker player.
"I was broke and in debt, but I knew I could make it," said Koon.
How many of us would have taken the path of least resistance; took the job, and killed our dream.
Not Koon.
"You need the courage to decide what you think is best for you," said Koon. "You have to value yourself and not rely on the judgment of others. I knew there was a chance I could fail and that people would mock me. I was terrified of that, but not enough to accept it."
Koon was about to create a new path of least resistance leading to $31.1m in live tournament earnings, and who knows how many millions more playing in the highest stakes cash games in the world.
With the deck beckoning, many factors led to Koon's success, and one of them was the courage to choose to make his stamp on the world, and not settle for Stud Terkel's 'Monday to Friday sort of dying'.
"Many people are happy in that structure," said Koon. "It's not a bad thing to be in that spot if you can do it with a smile on your face and feel good about your life. It's not for me."
The Grind
After turning his back on convention, Koon stared at the wall that was poker and ran through it. Getting to the top, and staying there takes persistence, drive and a propensity to graft, qualities that Koon has in droves.
"I often find myself overworked, and when that happens, I become tired, and my weaknesses become exposed," said Koon. "That's when anger surfaces and stress builds."
The universe didn't hand Koon his vicissitude of fortune. He earned it through sheer blood, sweat and hard work, as witnessed by his friends.
"Fortunately for me, Jason and I rarely cross paths at the poker table because we specialise in different games," said Phil Galfond. "I think part of the reason he has excelled at the game is that he believes if he doesn't outwork everyone else, he won't be able to compete at the highest levels. He's much more naturally gifted than he gives himself credit for, but that attitude has served him very well."
Ben Tollerene agrees.
"One thing that stands out to me about Jason as a poker player is how insanely competitive he is. He has a level of intensity and effort that is unique to him, and while I think it causes him a lot of pain, due to how often you experience losing in poker, it also makes him great."
Koon understands the price, but it's one he's willing to pay because the opportunity costs of not playing now are too high.
"I want to have kids, and when that happens, everything will slow down," said Koon. I need the discipline to stick to that idea. I have to make sure that happens. The biggest problem is always working on the balance of letting off the throttle, and working on the damage that I carry."
Standing Next to Every Great Man
Koon is a talented man, but he's going to need some help if he wants to be a father, and that's where we return once more to the person Koon credits as being the most influential person in his career – no, scratch that – in his life.
Bianca.
"When she came into my life she started calling me out on things I didn't know I was doing wrong. She would say that's not socially acceptable, cussing, spouting negative energy. She kept me in check, and was so supportive, always making sure I have everything I need."
Bianca's value etched in his tournament results. When they met, Koon was known as a fair to middling tournament player with $2.5m in earnings. Today, he is one of the greatest, with more than $31.1m.
The Koon's friendship blossomed into romance in 2015, when the pair met in Napa with Jason buying Bianca a case of wine, asking her to keep on to it for their' future anniversaries.'
"He moved into my apartment the next week," said Bianca. "You get to know someone very quickly living in a 400 sq ft apartment. I learned about Jason's childhood trauma and how he handled hardship.
"You could see the struggle of someone who worked so hard to succeed at poker; fitness challenges, perfecting nutrition, being a great partner, but couldn't shake the inner turmoil from his childhood when dealing with his emotions.
"After many long talks, the walls started to come down for Jason. Maybe for the first time, he felt safe. He became less defensive and more aware of how he was reacting to situations."
Team Koon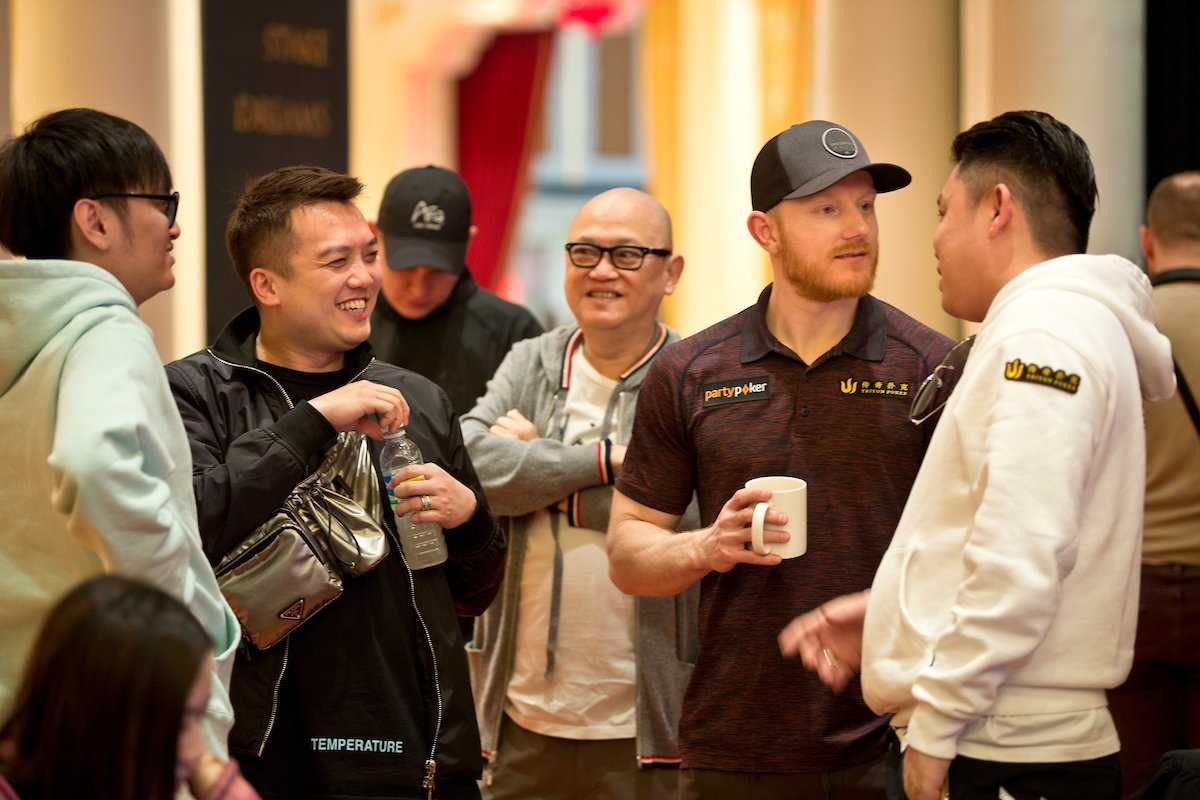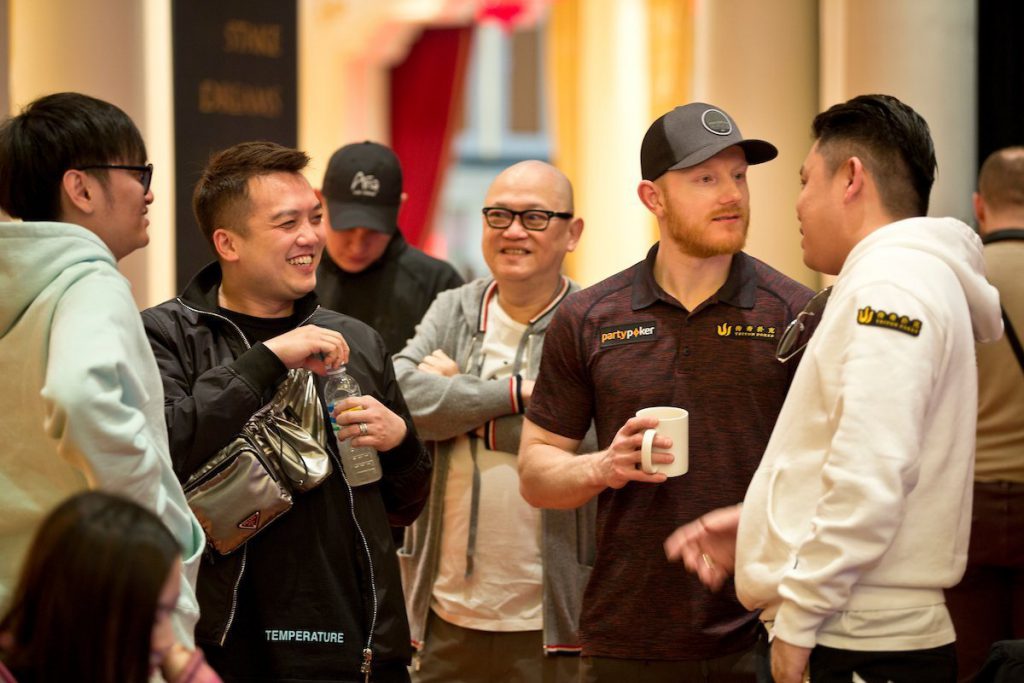 While Bianca may be the captain of Team Koon, she is by no means the only member. Koon has surrounded himself with some of the smartest minds on and off the table, and he still pinches himself, today, when he looks around at his compadres.
"I never thought I would get to the level I did in poker," said Koon. "When I started, I didn't have the right group around me. Luckily, I found mutual value with the best people and players, developing strong relationships, and over a decade, we've all gotten better. Poker is the thing that we all love and dive into, and some of my buddies are the best poker players in the world and much more gifted than me. They've put me on their back and pushed me to the level I am at now. It's surreal.
So how did it happen?
Fate?
Magic?
The Poker Gods?
You'll find the answer in service.
Service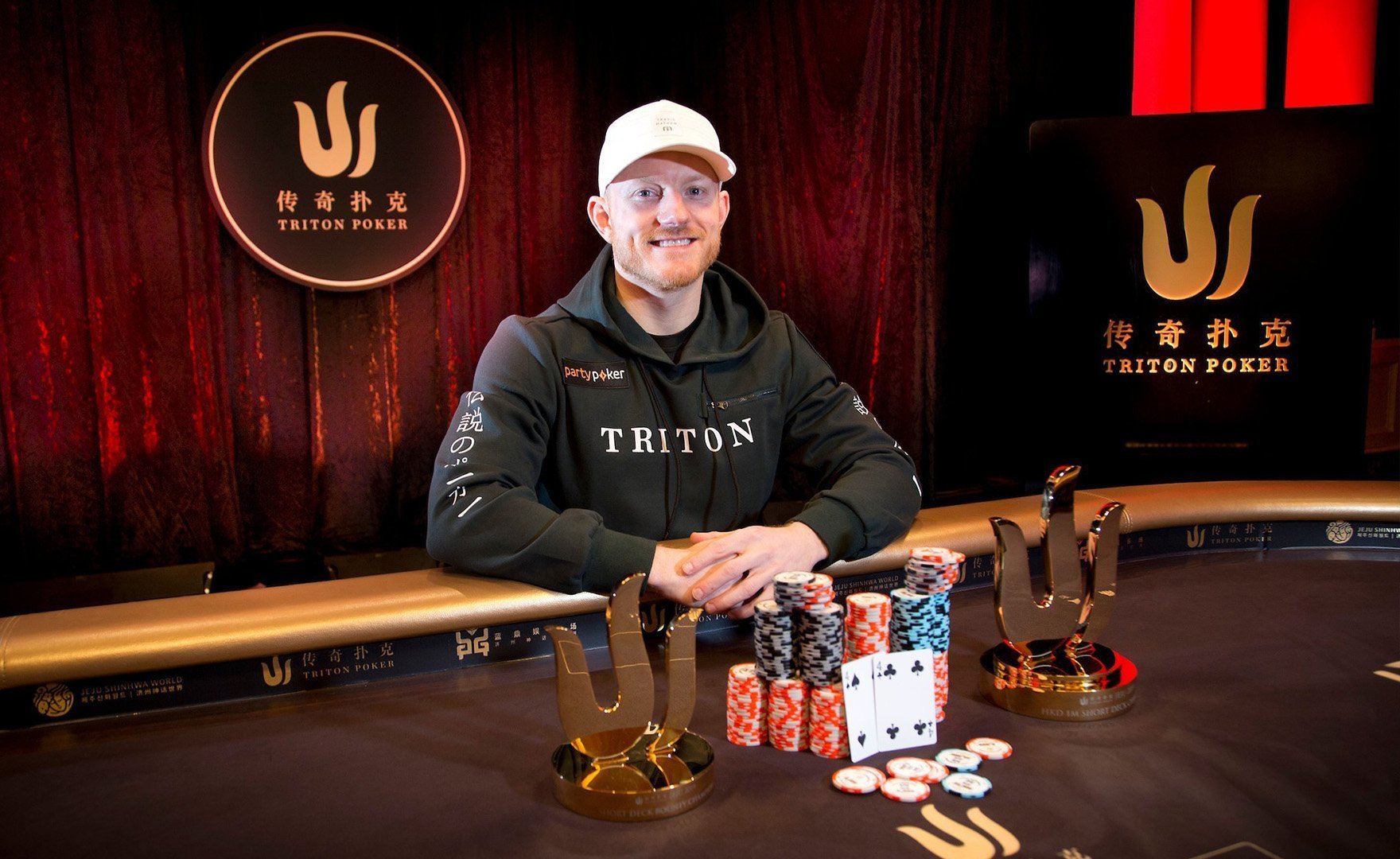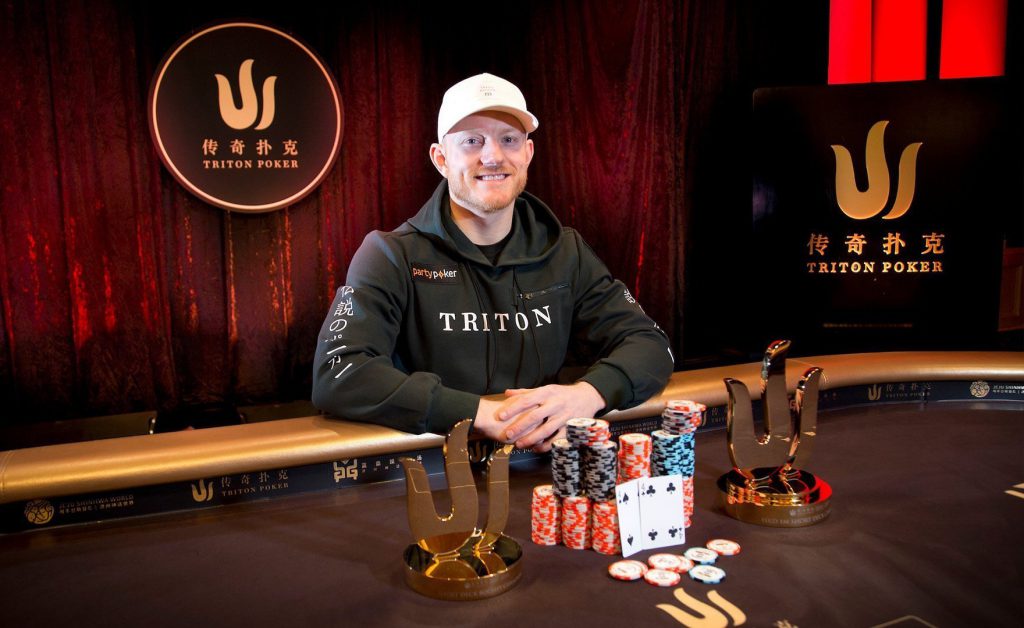 "I want to create comfort and safety for everyone I care the most about," said Koon. "I want to impact their lives, so it's a net positive for everyone, not just financially, not just emotionally. I want to grab the people who have looked after me, and I want us all to move forward together. To be of deep value to the people I am closest with and be in line with what's best and fulfilling for me."
Koon's desire to take care of those who have shown up for him is not a feeling confined to his mind. It shows in his actions and is witnessed by those he loves.
"I would describe him as a man, as a great friend who truly cares about bringing up those around him, truly cares about others around him having success and having a good life," said Koon's good friend, Seth Davies. "You'll hear or sometimes see people who have a lot of jealousy even with their friends even with people they like, but he doesn't have that at all he truly wants everyone around him to have success and be happy, and he's not jealous of that."
"It's essentially impossible to speak about Jason's character without sounding like a Hallmark card," said Phil Galfond. "Beyond the friendly and positive guy everyone sees, he consistently goes out of his way to put other people before himself. He has done 5-10 times as many favours for me as I have for him. I can't keep up. He's as caring, supportive and thoughtful a friend as you could hope for."
"When I think about Jason as a friend: loyal and genuine are the two words that come to mind," said Ben Tollerene. "He's always there for his friends in a way that is sincere and lets you know he truly cares about you. He also can bring people together to create memorable, shared experiences. I've always appreciated that about him."
And from the person who's known him the longest?
"I think Jason's a completely different person than when I met him in college' said Bianca. "He has nothing to prove at this point. He prefers to stay out of the public eye: the less flash, the better these days. And I love that! He still radiates intensity, especially when he's in work mode. He's also dramatic, and that leads to lots of laughs.
"I admire him for his work ethic and stamina to play the games he plays. He's great at optimising his entire life. From morning routines to sleep cycles. He has zero leaks and has little time for people that aren't moving in the same direction."
He is also an impressive figure when he busts out those old cut-offs.
So what does the future hold for Koon?
"Something shitty happened to me as a kid," said Koon. "My dad fucked me over in so many ways. So I want to be the full time all in dad. There is a balance that happens in life. Maybe, I would be this lazy, unmotivated spoiled brat if my father had treated me better. Who knows, but what I do know, is I will be a great dad as a result of this."
And that's where we will end.