For the first time in Triton's history, the 2020 season will encompass a Player of the Year (PoY) award.
The Triton Poker Series PoY program is independent of any other related poker rankings, and to compete for the honour of being the PoY, you must compete in Triton Poker Series live tournaments.
The journey to crown the first PoY champion begins on February 10 when the trident comes crashing down into the floor of the salubrious surroundings of the Landing Casino in Jeju, South Korea.
From there, players can accrue PoY points in a total of four stops. Montenegro (May 4-18), and London (Jul 29-Aug 13) are already in the calendar, meaning a Triton surprise is in the offing for autumn/winter.
The Cogs
PoY points are not transferable, meaning players cannot pass them from player to player. Final table deals will not alter the issuance of PoY points. Should a deal happen, including a decision to end the tournament immediately, then the Tournament Director (TD) will insist that the players conclude the competition for PoY points.
Cash games and restricted buy-in live tournament don't count towards PoY points. A classic example of this would have been the 2019 Triton Million London: A Helping Hand for Charity, which was an 'invite-only' event.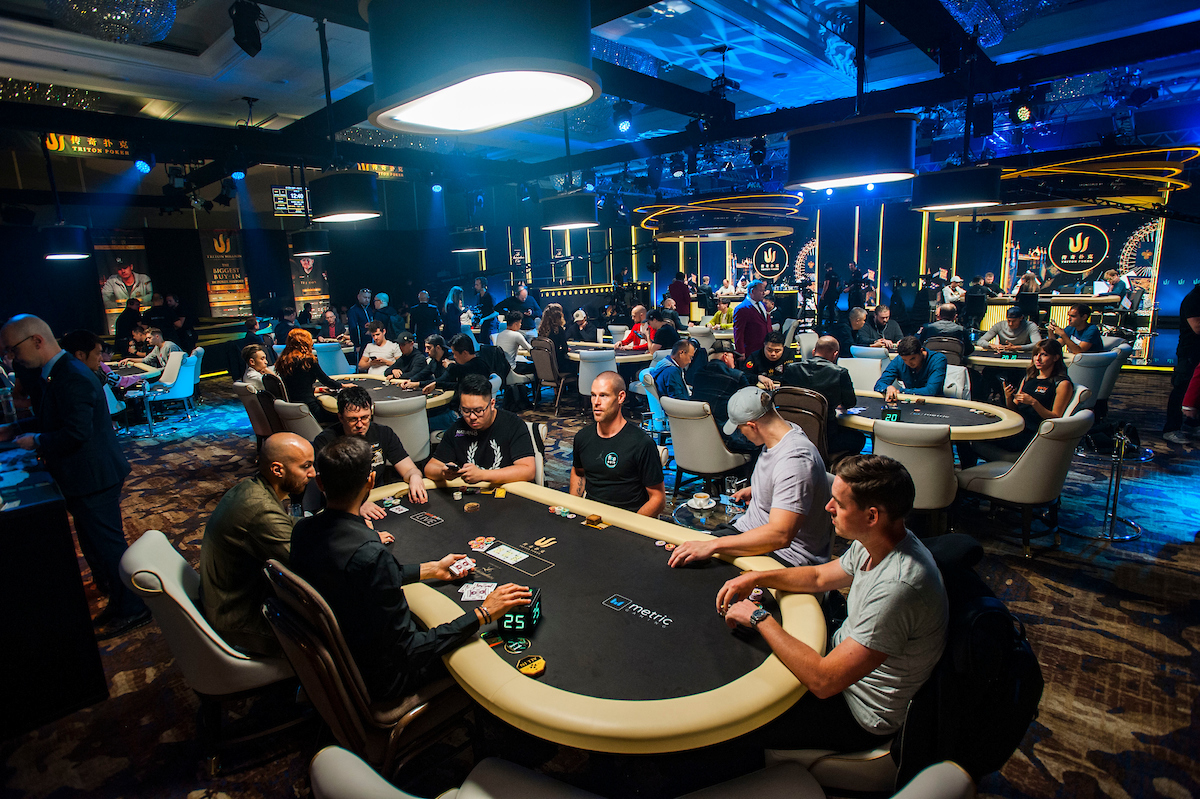 One of the things that the players love about Triton is their flexibility, and drive to put on a game if there are enough players interested in participating. With that in mind, the PoY points associated with new, non-scheduled games, and alterations to existing game structures will see Triton's TD announce the PoY points structure in advance of the game.
The Formula
Triton reserves all rights to the formula created for Triton's PoY campaign. The method allocates points based on finishing position and then multiplies those points by buy-in amount and the total number of entrants and re-entrants.
There are benefits for punctual players and those who fire multiple bullets. All players who register before the tournament starts, and join the game within the first level, receive an additional 2 points based on the multiplier shown in the below table.
Every entry and re-entry is worth 3 additional points and multiplied as per the below table. Every player who finishes in the money (ITM) will receive an additional 10-points. Finally, Each stop will reward a 'Player of the Festival,' and along with the bragging rights, Triton will issue them with 100 additional points.
The winner of the Triton PoY is declared at the end of the 2020 season, with the new PoY campaign beginning immediately after the end of the final 2020 event.
The Prize
Along with the claim that you outperformed the very best in the business throughout four challenging series, the winner will also pick up HKD 2,000,000 in prize money.