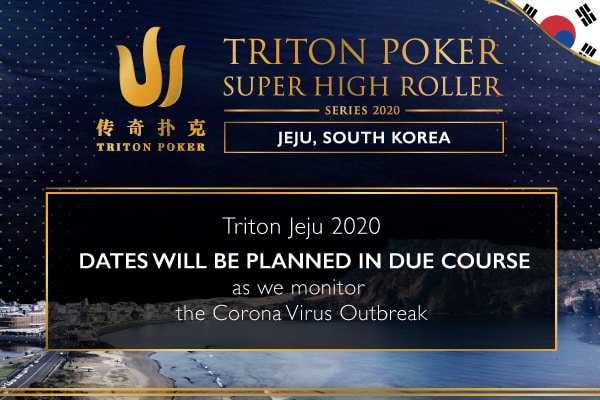 Feb 2020 – No dates have been confirmed for the Triton Poker Super High Roller Series in the South Korean province of Jeju as the Triton Poker team monitor the situation.
Initially, planned to occupy most of February, the outbreak of the Coronavirus in China forced Triton officials to make the unfortunate step of postponing the event.
The Coronavirus has currently taken the lives of 600 people, with all but two of them occurring in China, with the city of Wuhan in the Hubei province taking the brunt of the deaths. There has been a death in Singapore, and one in Hong Kong. There have been more than 28,000 confirmed cases worldwide, with China suffering most of the devastation.
It has also been revealed that if the Coronavirus pandemic continues to worsen over the next several weeks, a decision to cancel Triton Jeju 2020 is a possibility.