The rumours have been flying around for several months, and today the details can finally be revealed. It's true. It's official. The Triton Super High Roller Series is coming to London, and will include the biggest buy-in poker tournament ever held.
Get ready for the Triton Million – A Helping Hand for Charity.
From August 1-3, 2019, in the Grand Ballroom of London's Park Lane Hilton, the highest high rollers in the global game will play a tournament costing £1.05 million to enter.
The £50,000 entry fee will go to charity, promising several million pounds to a variety of worthwhile causes. Meanwhile the £1 million buy-in — more than it has ever cost before to play a poker tournament — will create one of the biggest prize pools of all time. The champion will likely earn more than has ever been won at a poker tournament anywhere in the world.
Uniquely, the field is guaranteed to provide a perfect balance between high-rolling recreational poker enthusiasts and the game's top professionals. The only way to secure a seat into the event is to either be a recipient of an official invitation from Triton, or to be an invitation holder's nominated guest.
Invitations have been sent to some of the best-known and successful businessmen and women (or recreational player) around the world, who share only one thing in common: their love for poker. The invitation holders are then permitted to register a guest to play the tournament too, with these official "plus-ones" likely to be poker's top stars.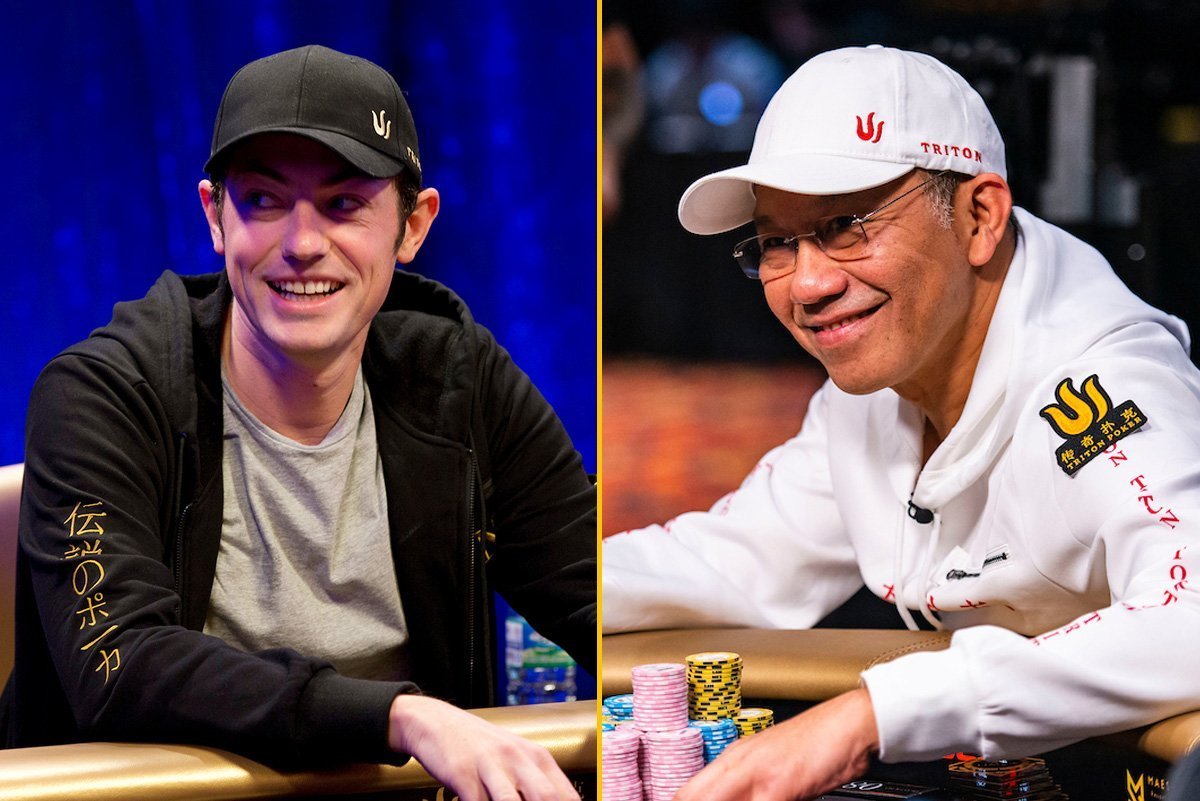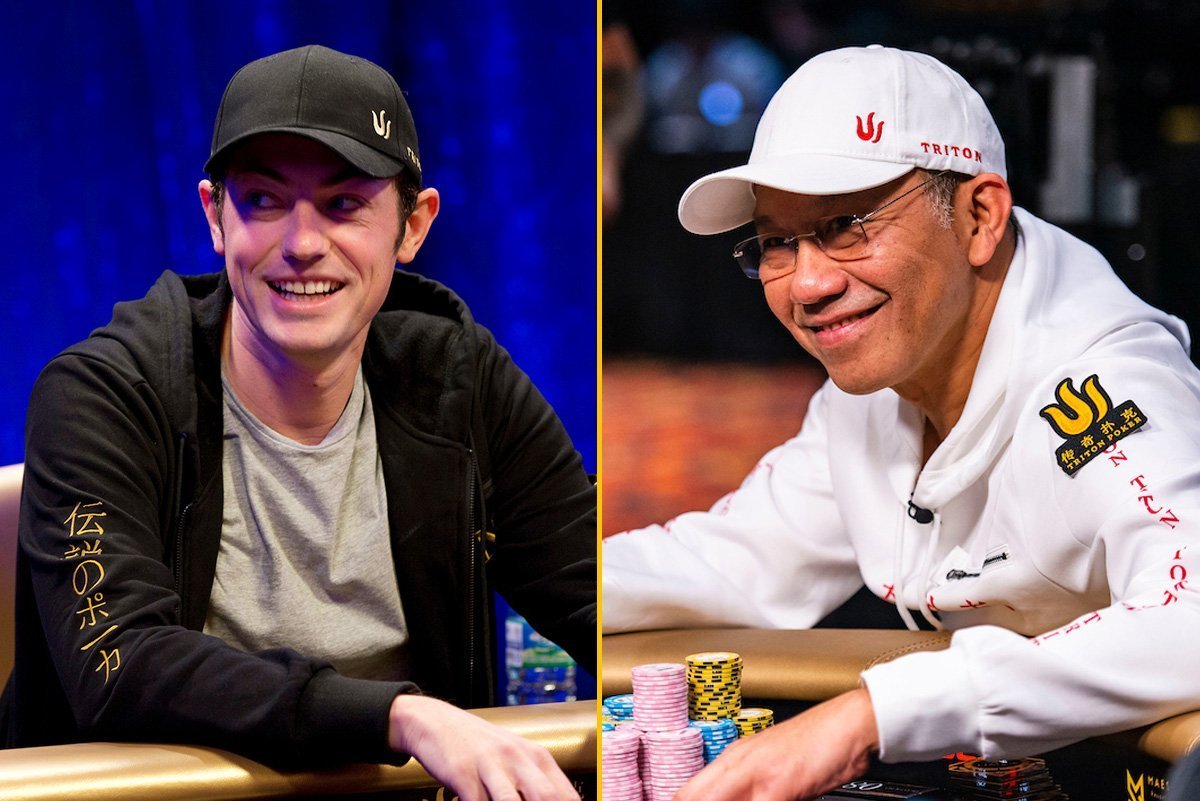 The field will be split for most of the first of three days, allowing the recreational players to play only against other recreational players, while the pros do battle with the pros. As players are knocked out, the fields will merge for the second and third days.
Further rules, intended to level the playing field between the recreational players and the professionals, include a prohibition on sunglasses, hats and hoodies. Players will not be allowed to cover any part of their body from the neck up. Furthermore, players in the final nine will be required to wear a formal suit for the final day's play. (Full Triton Million Details Here)
The full Triton Super High Roller Series London festival will last for 10 days and feature at least seven events. Confirmed events and starting days so far are: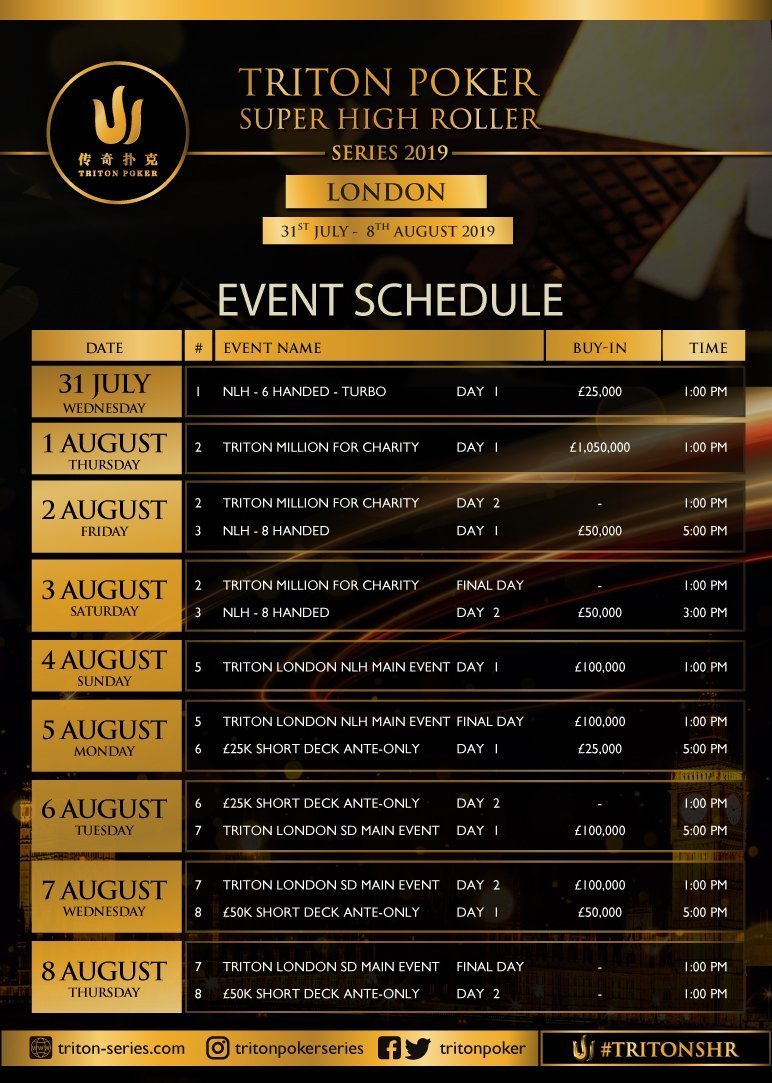 Note: Schedule subject to change, and other events may be added.
VENUE
London Hilton on Park Lane Grand Ballroom
Address: 22 PARK LANE, LONDON, W1K 1BE, UNITED KINGDOM
Please check out the Triton London 2019 Landing page for more information.
ABOUT OUR SPONSORS
Partypoker LIVE is the official tour partner of the Triton London 2019 festival. Created in January 2017 as a global poker tour, partypoker LIVE tour has grown into the world's largest ever poker tour within just 12 months and is guaranteeing over $70,000,000 in the 2018/2019 season.