The biggest buy-in poker tournament in history ended in the most spectacular surprise tonight when Aaron Zang, (pictured above), a previously unheralded financier from Shanghai, China, beat some of the world's best known poker players to win the Triton London – A Helping Hand for Charity tournament.
The event required a buy-in of £1.05 million, the most ever for a poker tournament, from which £50,000 per person went to charity. With 54 entrants, the total prize pool weighed in at £54 million, and was originally scheduled to pay its winner £19 million.
However with two players left, Zang, 37, arranged a deal with his final opponent, Bryn Kenney, from Long Island, New York, to split the remaining prizes. At that point, Kenney had four times as many chips as Zang and so took the most money: £16,890,509 to Zang's £13,779,491.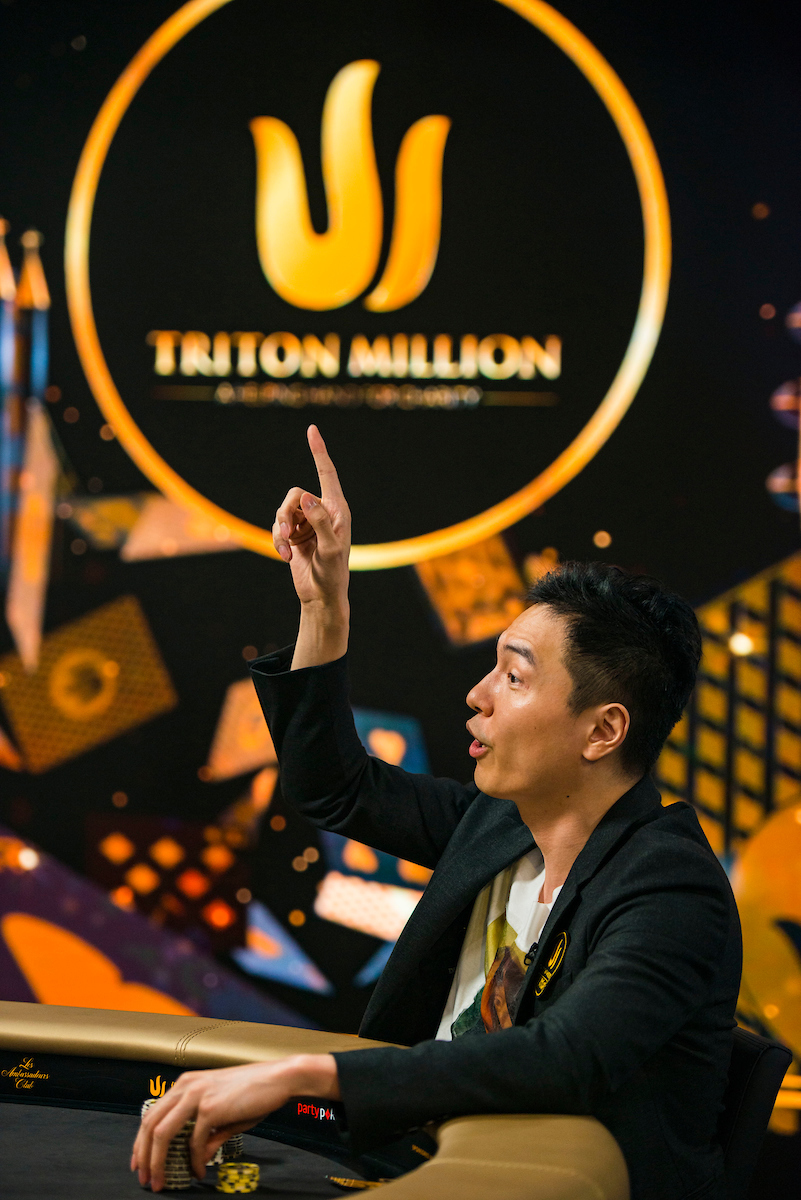 But Zang, with shaking hands and a racing heart, was able to overcome the imbalance in chips and experience, and won two crucial hands to clinch the title and the trophy. "Miracles happen," an emotional Zang said, as he became the first Chinese player to win on the Triton Series.
"I didn't think you were that good," joked Triton co-founder Paul Phua as he handed the trophy to his old friend Zang.
Kenney cannot be too disappointed. The 32-year-old's payday was the biggest ever awarded to a poker player in tournament history, even if he is officially the runner-up. His near £17 million ($20.5 million) prize sent him to the top of poker's all-time money list, leapfrogging his countryman Justin Bonomo. It took Kenney's career winnings to more than $55 million, more than $30 million of which has come this year. Kenney's spectacular run has included huge scores in Australia, South Korea, Montenegro and now London.
"I wanted the trophy but it's the biggest win that anybody's ever had, number one on the all-time money list, what can I complain about?" Kenney said. "It's incredible."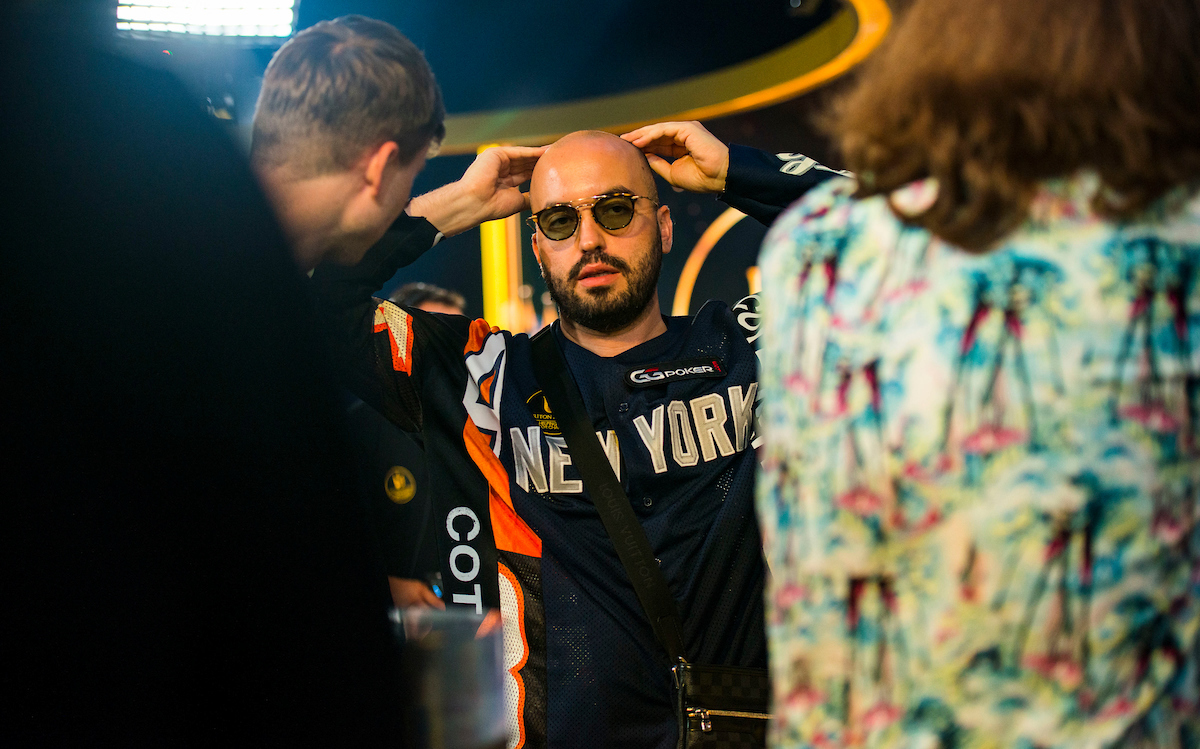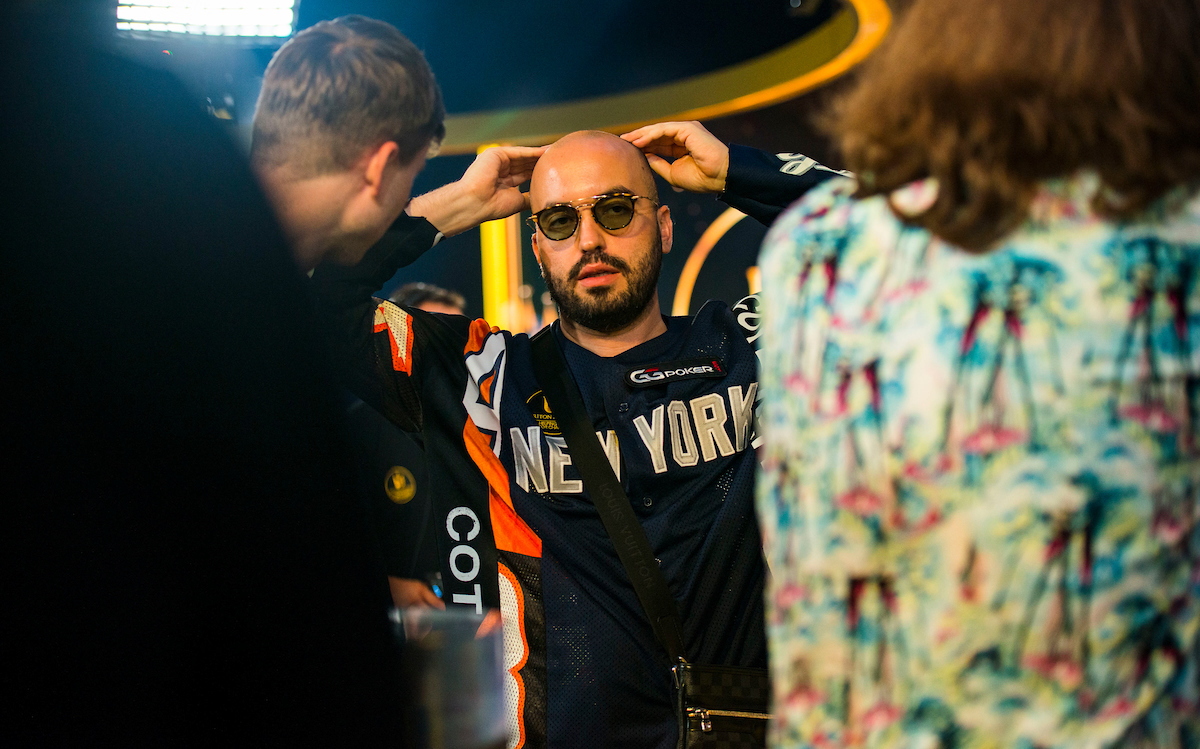 Eight players remained at the start of play on the final day, including three other players – Dan Smith, of the United States, Stephen Chidwick, of the UK, and Canadian Timothy Adams – who also could have become the leading money earner in world poker had they won. But Adams was knocked out in eighth, and Kenney then eliminated both the other two, with Chidwick falling in fourth and earning £4.41 million, and Smith knocked out in third, taking £7.2 million.
The tournament was open only to a select group of recreational poker players extended an invitation by Triton, who could then bring one guest—a professional poker player—with them to play. Both Chidwick and Smith were joined at the final by their businessman partners, although Alfred DeCarolis (Chidwick's partner) was knocked out in seventh, for £1.72 million, and Bill Perkins (Smith's partner) went out in sixth, for £2.2 million. The overnight chip leader Vivek Rajkumah perished in fifth.
Zang played in the businessmen side of the draw, and admitted on several occasions that he was not as skilled as the players he outlasted in the tournament. "This shows that anyone can win," Phua said, encouraging more recreational players to take up poker. Zang said he is more comfortable playing cash games than tournaments, but may change his mind after this result.
At start of play, Rajkumar's lead seemed unimpeachable. The long-time pro, returning to the tournament game after a couple of years of other pursuits, had close to double the chips of Chidwick, his nearest challenger, and there was a significant chance he would steam-roller the table with minimum effort and potentially in double-quick time. But after a booming introduction to the table — players walked to their seats to a thumping soundtrack of tribal drumming — early action much less thunderous. Close to three hours passed without an elimination, during which the players previously under pressure managed to double up to stay alive. Perkins did so three times, through Rajkumar on each occasion, and then Smith doubled through Chidwick.
When combined with Kenney's characteristic excellence — his relentless aggression, perfect timing and shrewd calculations — it meant that Kenney drew right up on to Rajkumar's shoulder, with Chidwick flailing toward the bottom of the pack.
But then the dam broke. It eventually has to. And wouldn't you know, it all started flowing again in Rajkumar and Chidwick's direction.
Adams, the Triton Jeju champion, hadn't managed to stamp his authority on this final table as he had previously, and found that his most notable contribution to the early going was folding the best hand to DeCarolis's fearless bluff shove. Adams managed to pull off one double-up of his own, when his pocket sixes stayed good against Chidwick's fives, but when he picked up his first premium hand of the day, it proved to be his last.
Adams found


in the hijack and his standard raise picked up a call from DeCarolis in the small blind. Rajkumar then moved all in, covering both opponents, and Adams called it off. (DeCarolis folded.)
Rajkumar's


needed help, but duly found it on the ace-high flop. He ended the hand with a straight and Adams was eliminated in eighth, for $1.4 million.
"I can't complain," Adams said. "Last night on the bubble I got it in and hit a one-outer. I came into today three out of eight, but stacks are so shallow…It's a tournament, you have to win all ins, there's not much you can do. You get used to it."
He added: "There's big tournaments coming up all the time. I'm going to be a more final tables, I'm going to win more tournaments. There's going to be scenarios when it is your time, and when it's not your time, it's not your time. I'm OK. Yeah it sucks, but you keep things in perspective."
Only a matter of minutes later, Chidwick was staring down the barrel of a gun when Rajkumar made a big move in a raised pot and shoved the river looking at a board of





. Chidwick had


and, after tossing all of his time-bank cards forward, called all-in for his tournament life. He backed his judgment to stay alive and was right. He scored the double up.
Moments after that he was further rewarded when he found pocket aces and DeCarolis raised then shoved all in ahead of him. DeCarolis was the man who had invited Chidwick to play this event, but even though DeCarolis was his meal ticket, Chidwick couldn't fold the best hand in hold'em and stayed good against DeCarolis's


.
DeCarolis took £1.72 million for seventh place, a success for the man who was considered the rank outsider in the pre-tournament betting markets. As his bluff against Adams will go down as one of the best.
The eight-handed final table had three players more suited to the boardroom than the poker table, which represented an excellent showing for the supposed underdogs in this delicately balanced field. (Half the 54 players were recreational invitees; the other half their guests.) But after DeCarolis departed, the next man out–finally–was Perkins. His run of double ups had to end somewhere and it happened when he pushed with


and Kenney woke up with aces. They held.
Perkins won £2.2 million, but had already pledged at least 10 percent of it to REG charity–and his philanthropic tendencies could easily persuade him to part with more.
"It was great," Perkins said of his time in the tournament. "I so want to be up there still. I want to thank Paul Phua and Richard Yong for inviting me out here. They put on a fantastic show together. It was a lot of fun."
As the chip fluctuations continued, Rajkumar's bleeding started again. He lost a monster pot to Dan Smith when a gross run-out ensured all the money was going to go in.
Smith raised from under the gun with


and Rajkumar called on the button with


. Rajkumar flopped two pair on the



flop, and there was no getting away for either of them. Smith was in trouble with his overpair but spiked the

on the river to double up.
Rajkumar lost almost all flips he played today, and watched his chip-leading stack become the smallest six-handed. Then when he got it all in with


, Kenney found another pair of aces, called and knocked Rajkumar out. Watched by his businessman invitee, Rick Salomon, Rajkumar wandered over to the tournament payout desk and picked up £3 million.
"Overall the tournament has been amazing," Rajkumar said, highlighting his appreciation for the attention to detail on this tour. He even said it may tempt him away from the cash games, where he has been focused for the past few years. "I think I'm going to put a bit more of my money into Triton events in the future," Rajkumar said.
It's fair to say that by the time the tournament went four-handed, anybody could have won. The stacks, which had started so high, were now all short–and there's no way that any of Smith, Kenney or Chidwick were going to put a foot wrong in this spot. They're all too experienced and too darn good.
Even though the fourth man, Zang, was a comparative unknown quantity in this company, he quickly demonstrated that he too would be no pushover. He made the right moves at all the right times and managed to double up twice, through Kenney and then through Smith. It actually put him into the chip lead–albeit briefly. Because Kenney was about to enter boss mode.
With chips, and the bit between his teeth, there's no player in the world game who is more brilliantly ruthless than Kenney. He was exemplary in picking the right moments to bet, putting the squeeze on each and every one of his opponents.
Chidwick moved back into second place as the tournament went on a 30-minute dinner break, but he became the next to depart when they returned. Chidwick, as is customary, barely put a foot wrong through three full days of play, and he was ahead with his pocket sevens when he and Kenney got it in pre-flop. Kenney had king-jack. Kenney flopped one of his overcards, however, and Chidwick had to take the walk.
His fourth-place prize of £4.41 million is the biggest single cash of his career, but he missed out on the chance to leap to the top of the global money list. After he shook hands with Kenney and hugged Smith, Zang performed a respectful, we're-not-worthy-style bow towards Chidwick. He is an exceptional talent.
On that subject: this was now the Bryn Kenney show. He had all the chips and all the momentum, and he also quickly added the scalp of Smith. This one was a pretty tough spot for Smith, who lost with poker card="ad"]

to Kenney's


. The dealer put a queen and two hearts on the flop to send Kenney ahead in the hand, and then added another queen on the turn. Smith couldn't hit any of his four outs on the river.
"The queen hurt," Smith admitted. "But then I signed the piece of paper and saw that £7 million is a lot of money." Smith had only got into the tournament at the last minute, thanks to the invitation from Perkins. He said that both businessman and pro had a piece of each other and, given they both made the final table, it's been a very successful partnership.
There seemed to be absolutely no stopping Kenney at this point, but he was smart enough to know that no lead is entirely safe in poker. He and Zang decided to look at the numbers and lock up a deal, keeping £1.1 million on the table still to play for but securing a minimum £12.68 million Zang and for £16.9 million for Kenney. That was enough to sent him to the top of the all time money list, and was still the biggest poker prize of all time.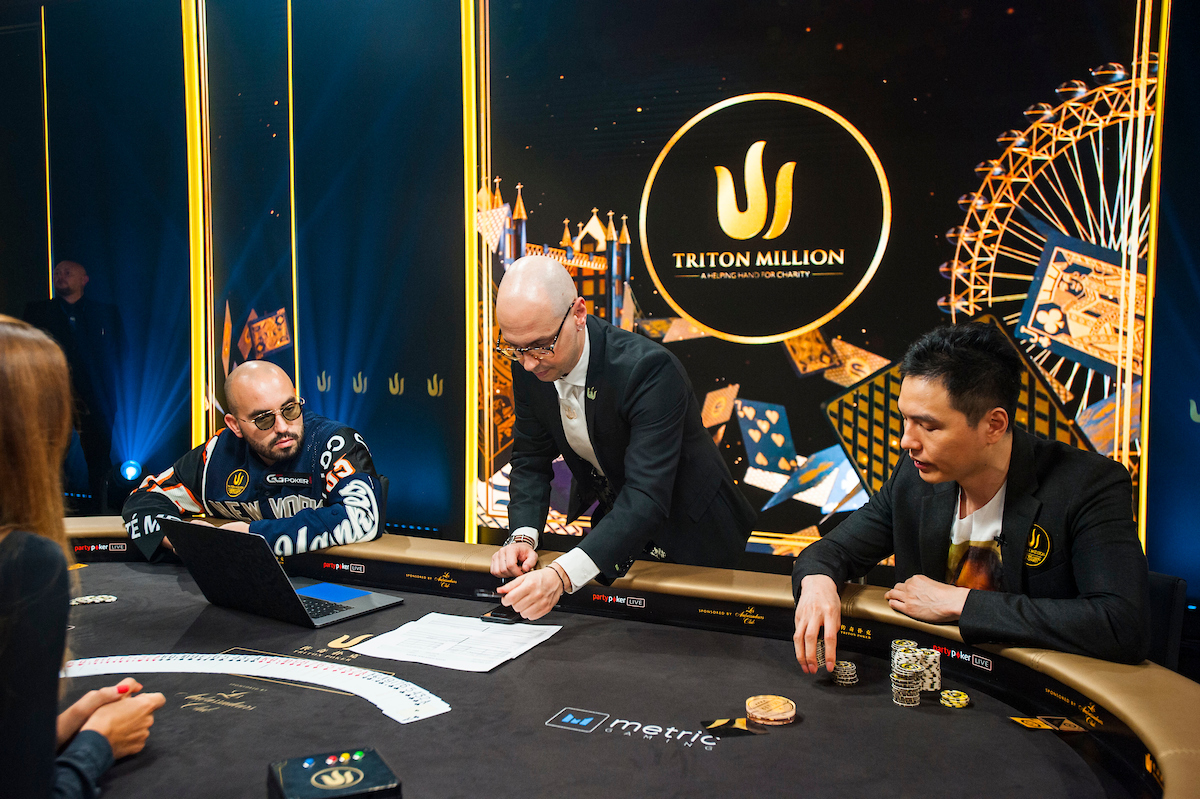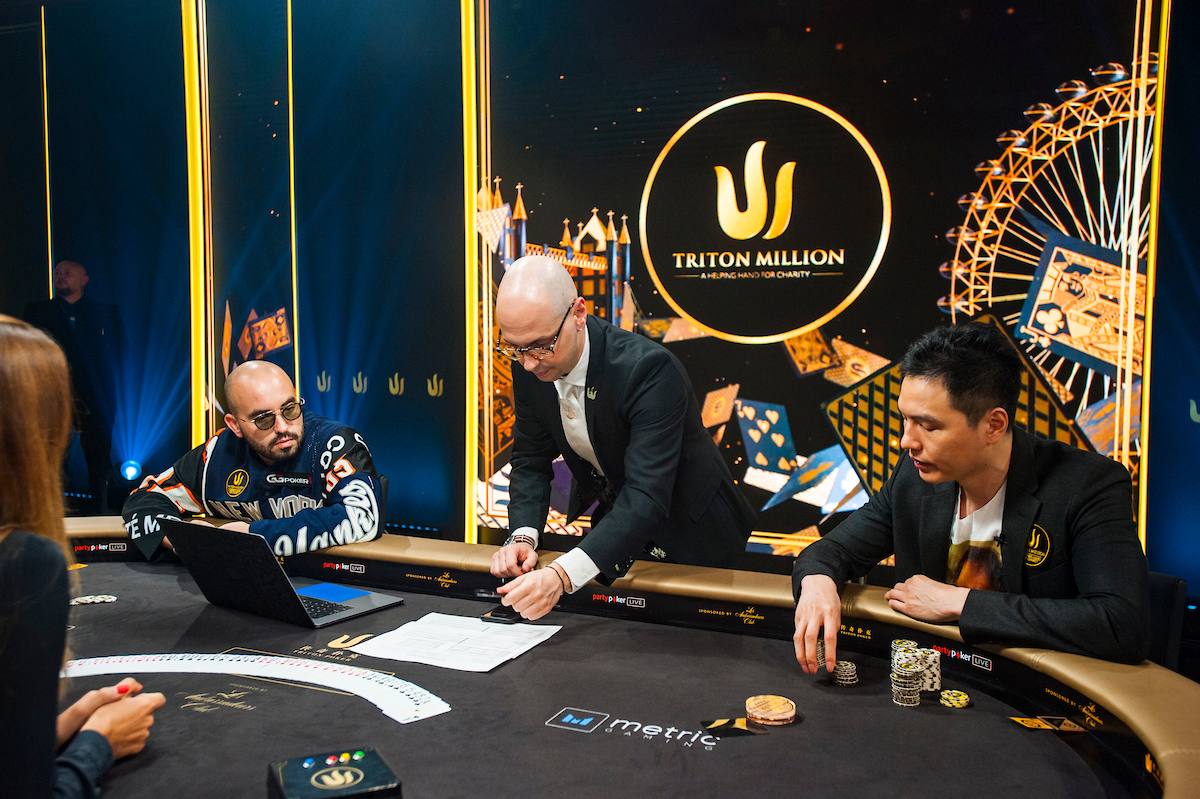 It was just as well too. As Kenney later said: "I got heads up with a four-to-one chip lead, but the thing about heads up is that you can run all over the table and lose two all-in flips and lose the tournament, and that's exactly what happened."
Those two flips were perfectly standard: the first was when Zang's


beat Kenney's


. The second was when Kenney had a world out outs with


on a



flop but whiffed, handing the victory to Zang and his


.
"I think I played really well," Kenney said. "Everything went well until the heads up. At least if something's going to go wrong, it goes wrong in heads up after you make a deal, take the most money and the biggest prize."
And so ended the biggest buy-in poker tournament ever held, which has galvanised Triton's reputation as the leading brand for Super High Roller poker, and further benefited a host of the most deserving causes in the world.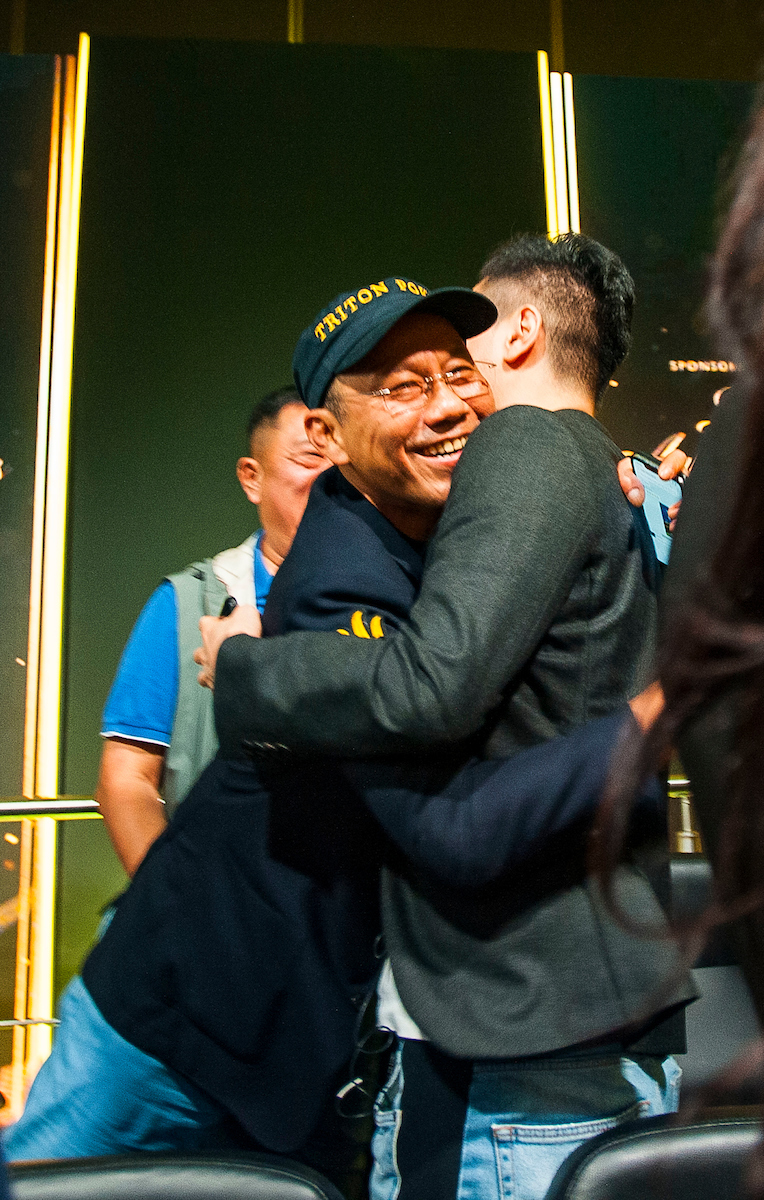 "The tournament has been a great success, even more amazing than we could possibly have hoped," said Triton co-founder Richard Yong. "Not only have we made headlines across the world, thanks to the record-breaking prize money, but we have also raised at least £2.7 million for some of the most deserving charities across the globe."
He added: "Inside and outside the poker community, everyone has been watching the tournament this week and we've shown just what's possible for this game we all love. Aaron is a very worthy winner. He's a great player, a great guy, and we are delighted that he has become the champion of the biggest tournament in poker history."
Triton Million for Charity
Dates: August 1-3, 2019
Buy-in: £1.05 million
Players: 54
Prize-pool: £54 million
1 – Aaron Zang, China, £13,779,491*
2 – Bryn Kenney, United States, £16,890,509*
3 – Dan Smith, United States, £7.2 million
4 – Stephen Chidwick, UK, £4.41 million
5 – Vivek Rajkumar, India, £3 million
6 – Bill Perkins, United States, £2.2 million
7 – Alfred DeCarolis, United States, £1.72 million
8 – Timothy Adams, Canada, £1.4 million
9 – Wai Leong Chan, China, £1.2 million
10 – Chin Wei Lim, China, £1.1 million
11 – Winfred Yu, Hong Kong, £1.1 million
*denotes heads-up deal
ABOUT OUR PARTNERS
Les Ambassadeurs is one of the most prestigious private clubs and casinos in London, with a history dating from the early 19th century. Situated in the heart of London's exclusive Mayfair district, it is formerly the favoured gambling destination of Victorian aristocracy and diplomats and is still one of the most elegant and stylish casino floors in the world.
partypoker LIVE was created in January 2017 as a global poker tour, with the aim of bringing large field, high guarantee tournaments to players all over the world. Within just 12 months the partypoker LIVE tour has grown into the world's largest ever poker tour and is guaranteeing over $70,000,000 in the 2018/2019 season.
Photography by Joe Giron/PokerPhotoArchive