Through the past decade, Ben Lamb has become one of the United States' most successful tournament poker players, making the final table of the World Series of Poker Main Event twice within six years. More recently, Lamb has decamped to Asia, where he has become a regular in the biggest cash games on the planet. But this week, as the Triton Super High Roller series visited Montenegro, Lamb has been mixing it up in both — and tonight he made a winning return to the tournament tables taking first place in the HKD 500,000 short deck event.
Thirty-four-year-old Lamb beat Romain Arnaud heads-up to top a 42-entry field, banking HKD 7.65 million ($994,500), his largest tournament cash outside of his two WSOP finals. He came second in the pot limit Omaha tournament only a few days ago here at the Maestral Resort & Casino, Budva, but now has his hands on a first trophy.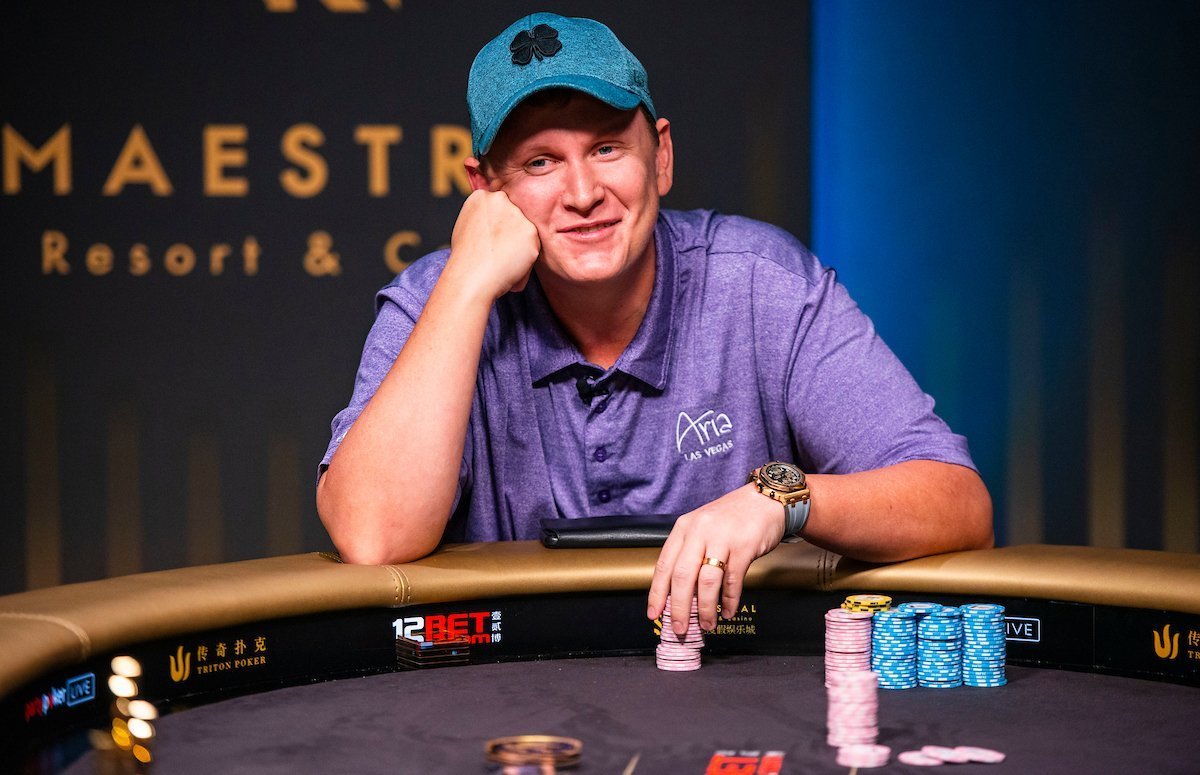 The tournament played out in only one day and wrapped at 3.30am on Friday morning, with Lamb's


staying good against Arnaud's


. "Staying good" is far from a foregone conclusion in short deck hold'em, and the tournament saw countless outdraws and huge chip swings.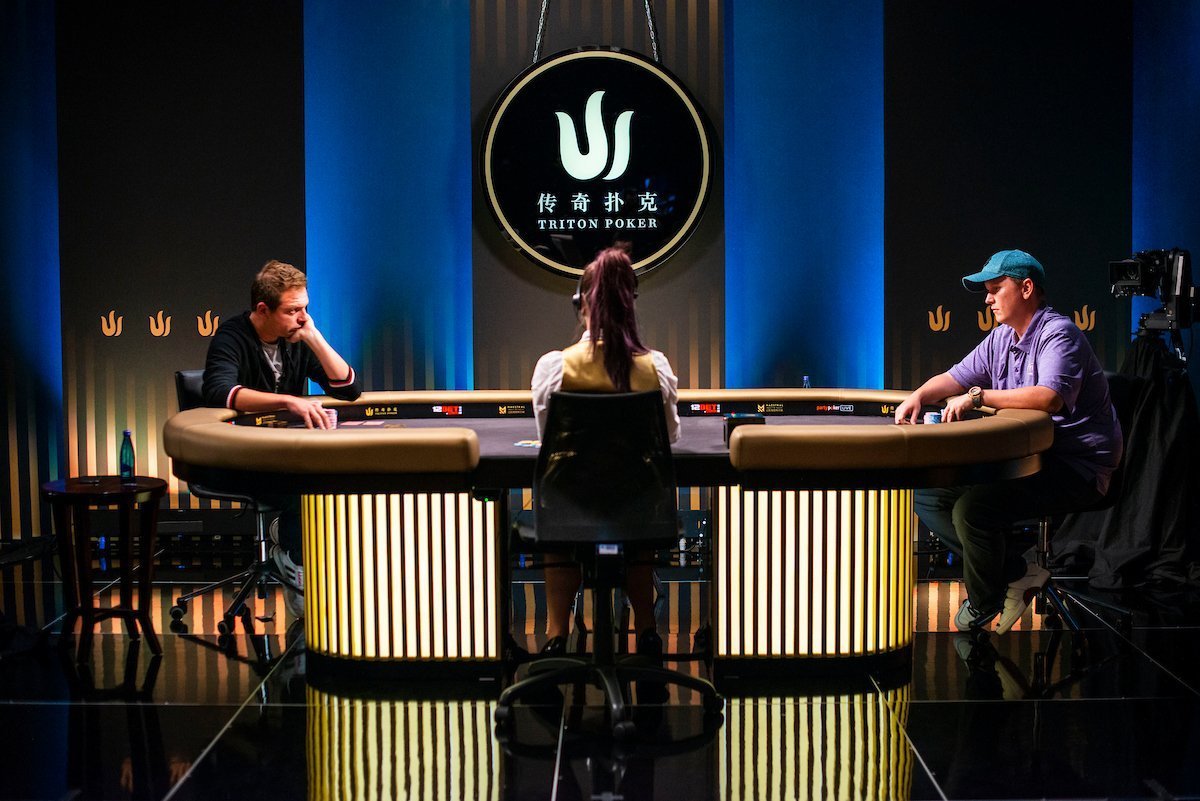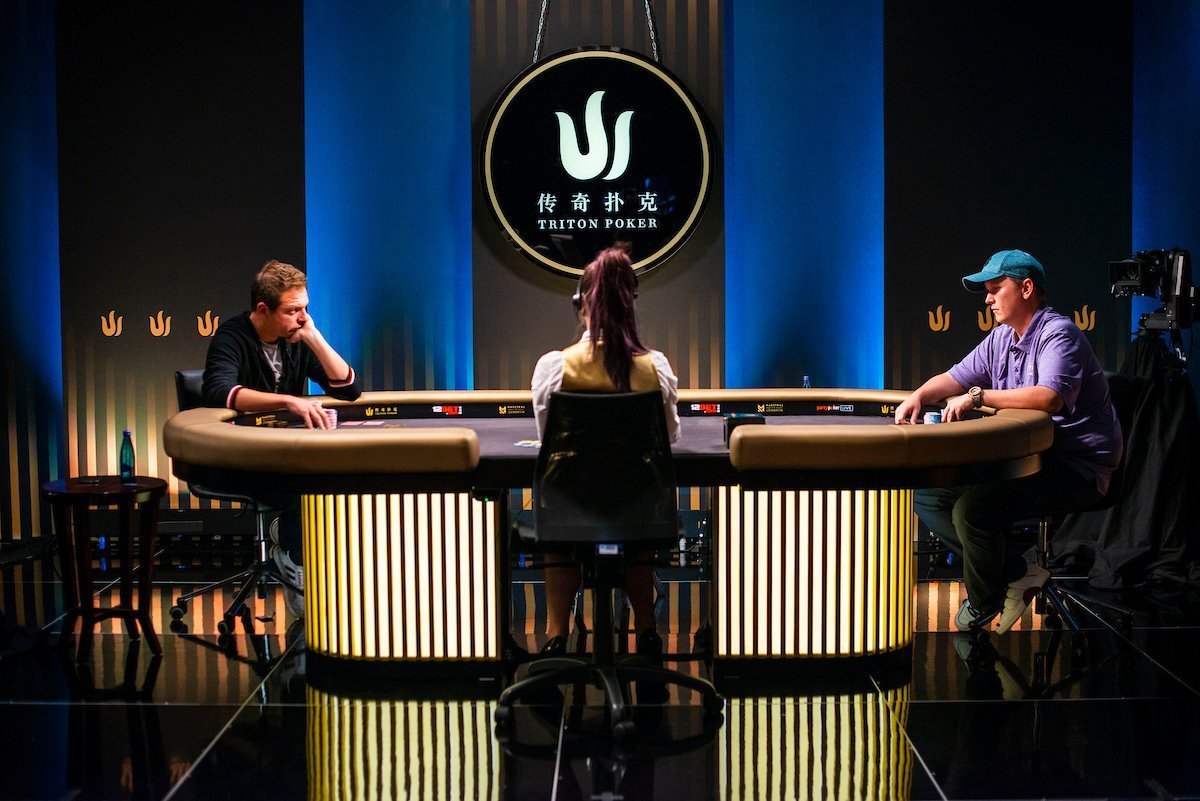 But Lamb retained his composure to leave Arnaud still seeking his first Triton title — and then said he's heading back to Las Vegas tomorrow for a golf trip, before preparing again for the WSOP.
"It feels good," Lamb said.
After the announcement that the start would be delayed and the levels shortened, a rush of players arrived to the poker room and quickly built a prize pool of HKD 20.8 million ($2.56 million). That came from 42 entries, including 13 re-entries.
Most of the usual suspects were in attendance, but many of them quickly departed too. When seven gathered around the final table, Romain Arnaud led, from Ben Lamb, with Tan Xuan, Timofey Kuznetsov and Robert Flink comfortable, and Isaac Haxton and Ivan Leow in the danger zone.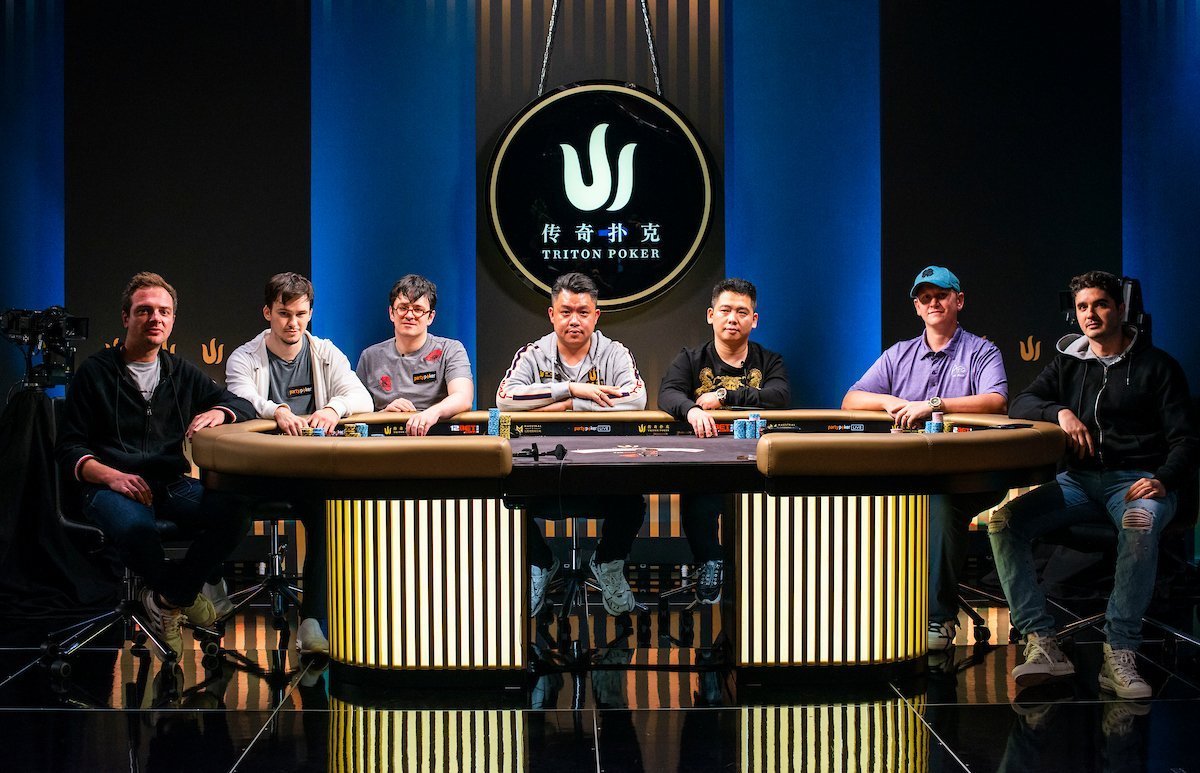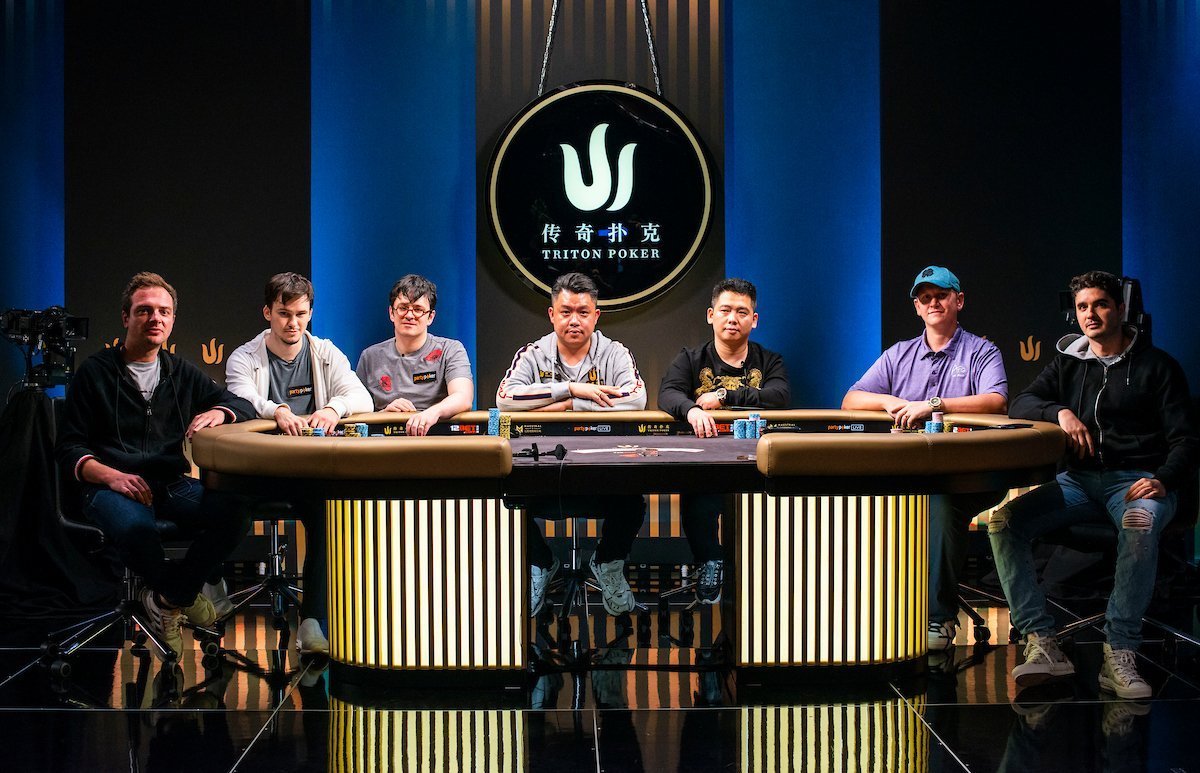 Leow found the quickest way out of that wretched zone, by winning a tournament-ending pot from Haxton. Haxton's


was undone by Leow's


and, though stacks were close, Leow had the most. He all but doubled just ahead of the bubble, whereas Haxton was free to make other plans.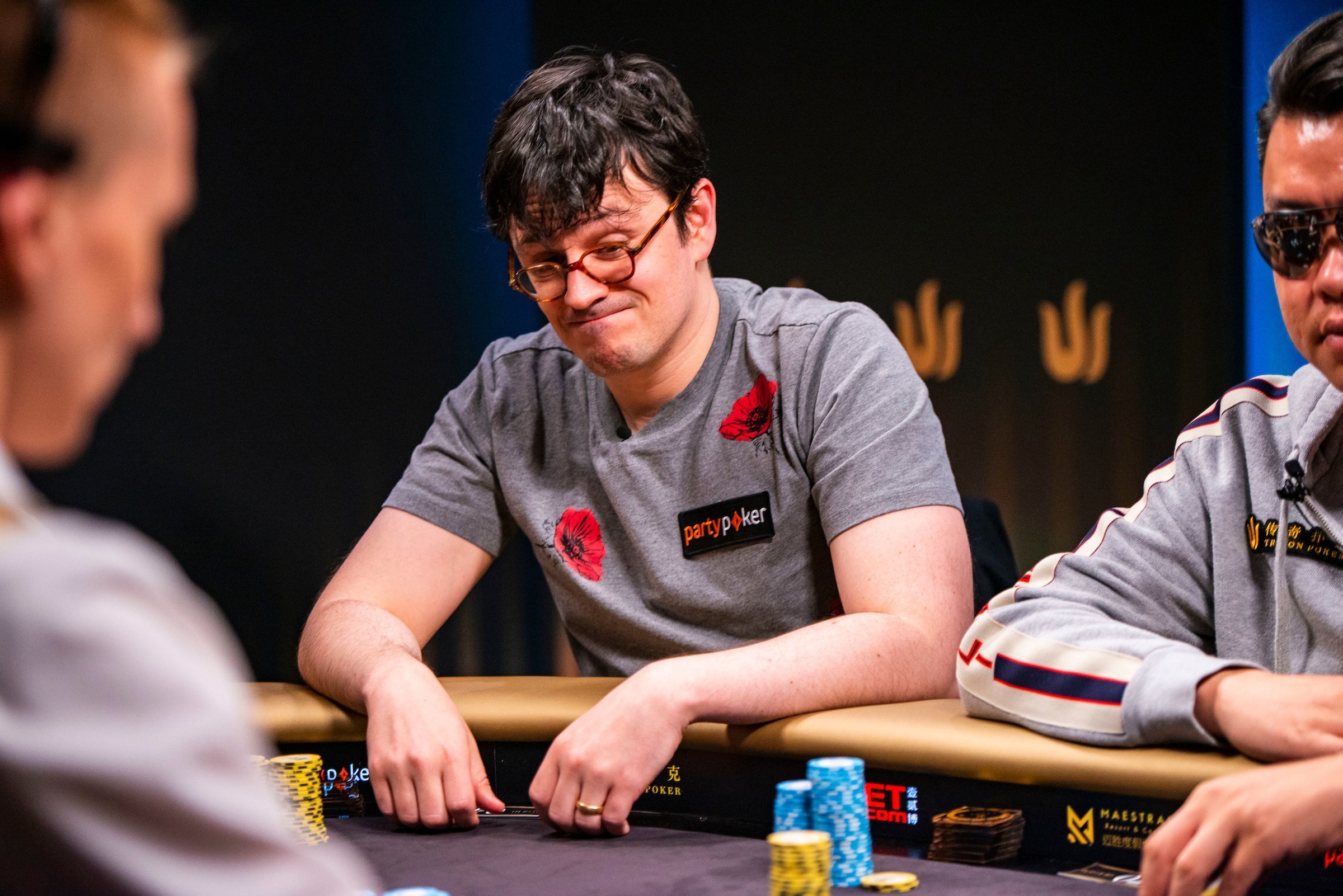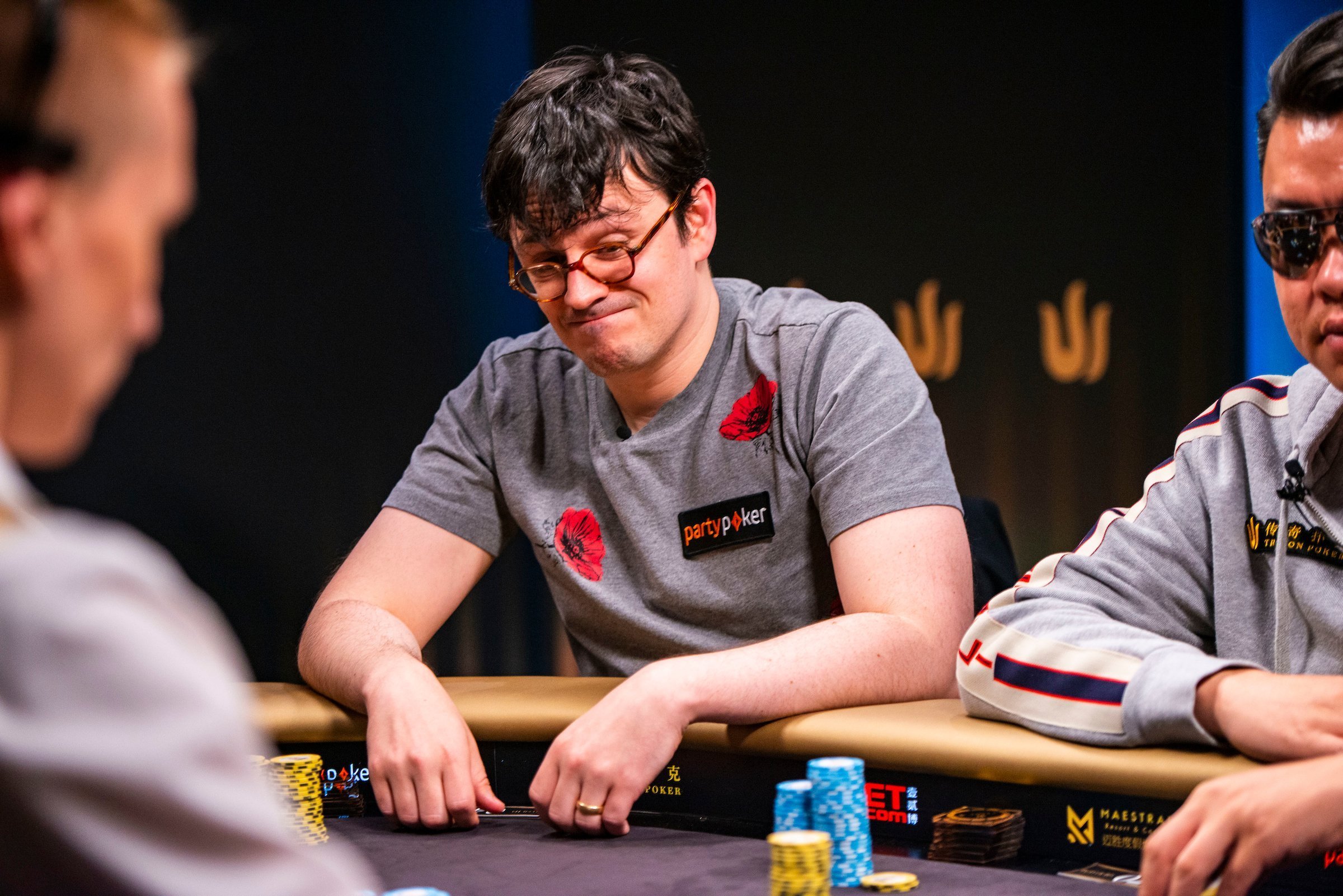 That put them on the stone bubble, the difference between zilch and nearly a quarter of a million dollars. We sometimes grow immune to the sizes of the prizes, especially on the Triton Series, but a bubble that size is never something to be taken lightly. Certainly Flink, who fell on the wrong side of it, didn't look especially pleased.
His last hand involved a couple of limps and then shove from him with


. Unfortunately one of the player behind him was Arnaud, with both big stack and a big hand,


. There was a king on the flop and Flink was drawing dead on the turn.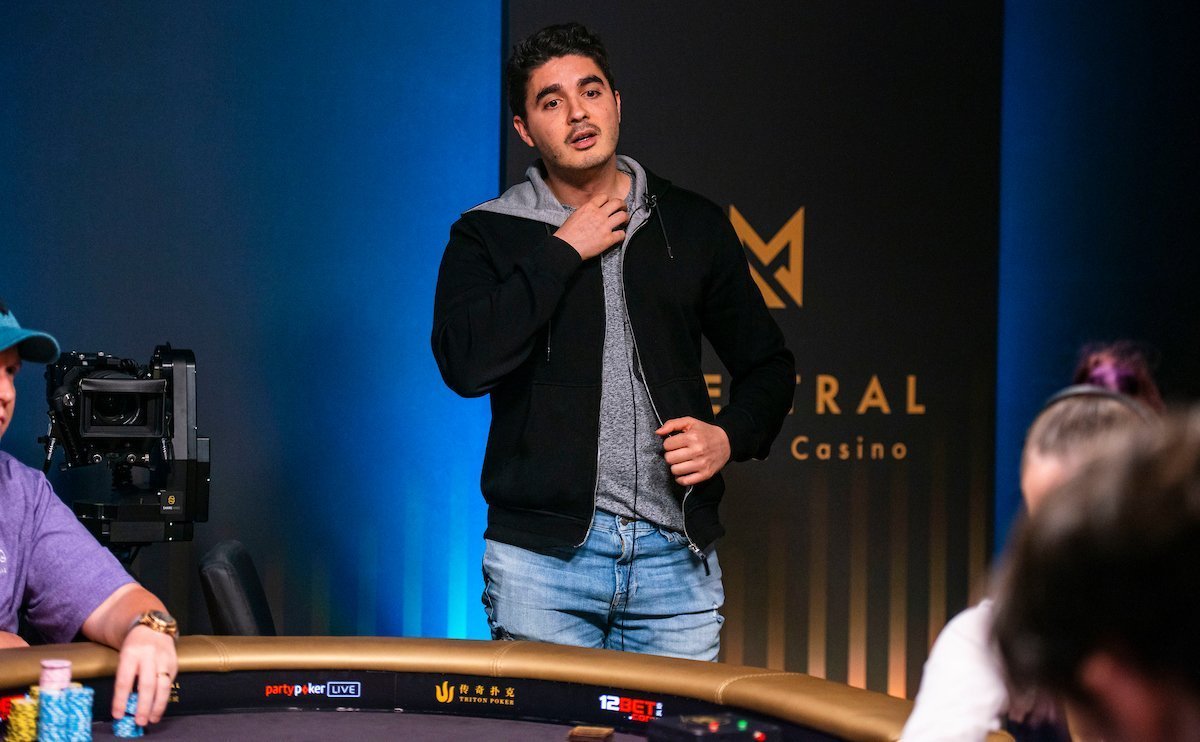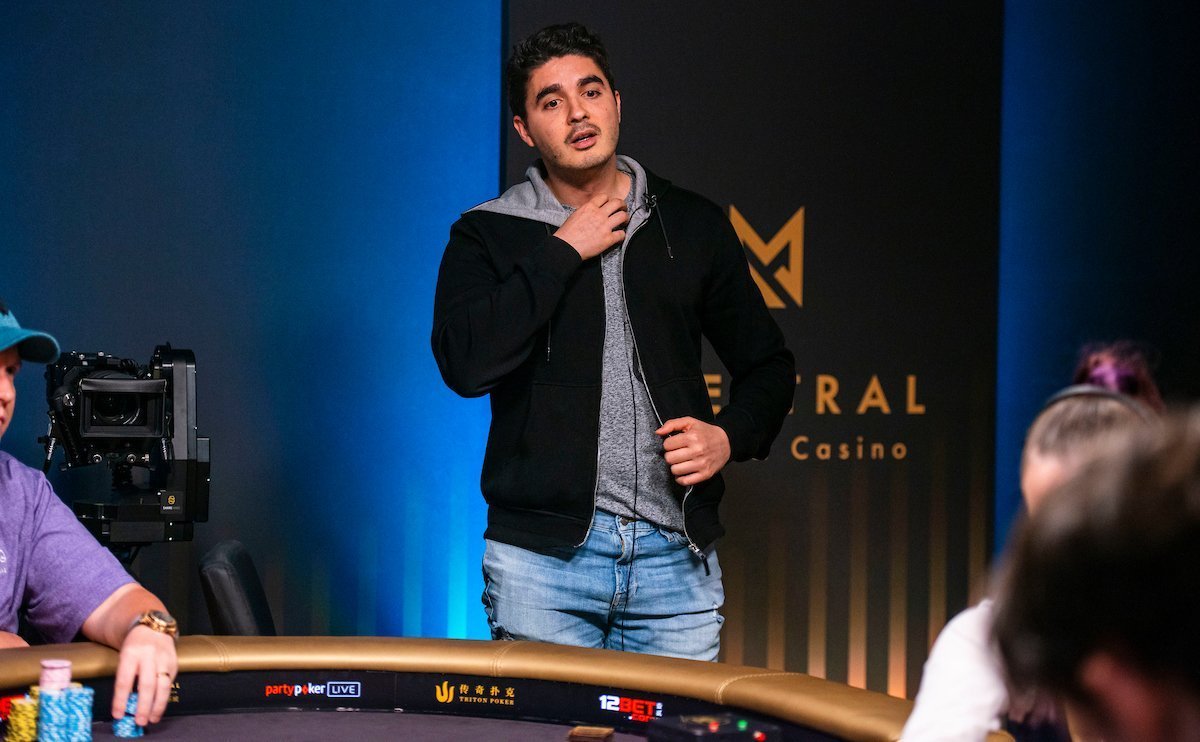 The bubble was not long burst before Kuznetsov — aka "Trueteller" — was next to depart in a hand that took a long time to play out, but which would have ended exactly the same way whatever had happened. Lamb opened with a raise to 320,000 and Kuznetsov, with a stack of around 2 million, used a time bank chip and then called. Tan Xuan used two time banks before he opted to fold, and that meant just two of the world's best cash game players went to a



flop. Lamb moved all in pretty much instantly, and Kuznetsov's chips beat Lamb's into the pot.
However Kuznetsov's


was behind Lamb's


and stayed there through turn and river. Kuznetsov won HKD 2.35 million ($305,500).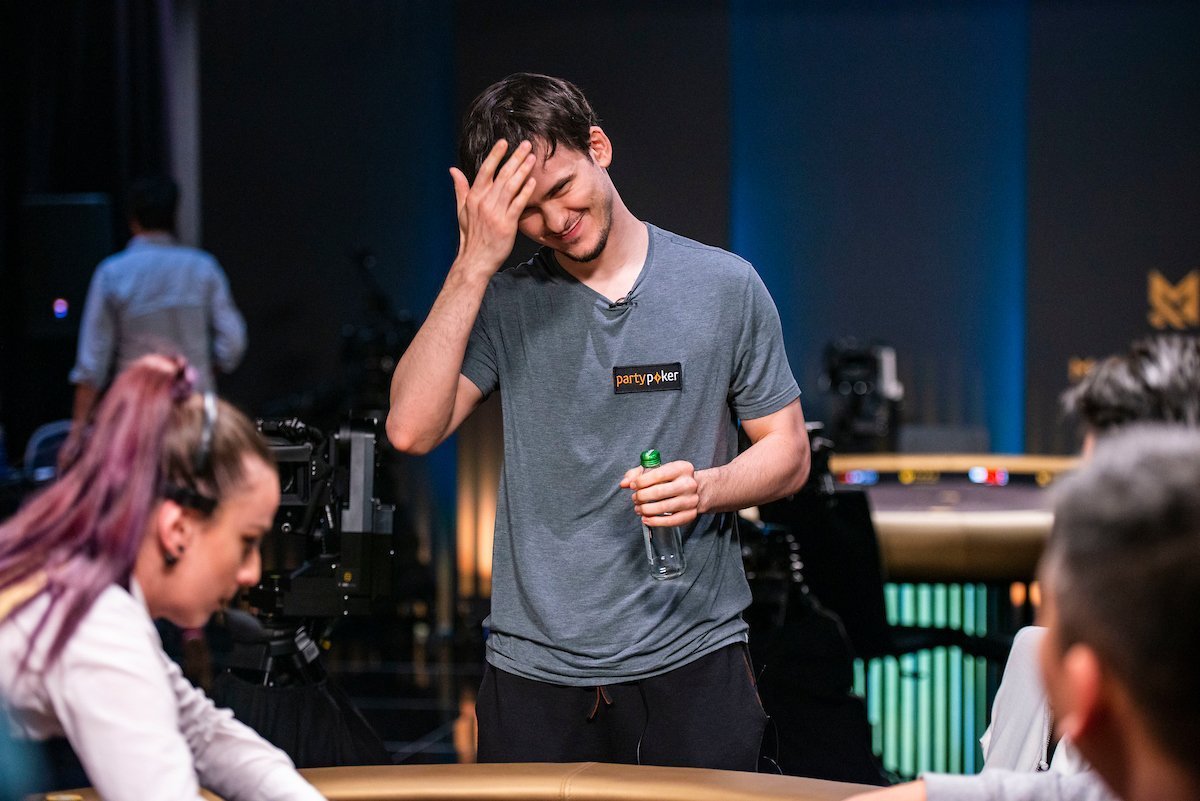 The next big moment also featured a kings vs. aces showdown, but it had a third hand involved as well for good measure. Leow found


, Tan had


, but Arnaud's


was menacing, especially when he had the covering stack.
The



flop made the threat of a double knockout very real, then the

turn increased the likelihood. But the

river was a blank, giving Leow more than a double up and sending Tan, with the smallest stack, out in fourth. He won HKD 2.35 million ($305,500) from his second final table of the day. (He previously finished sixth in Event #10 for HKD 2.7 million.)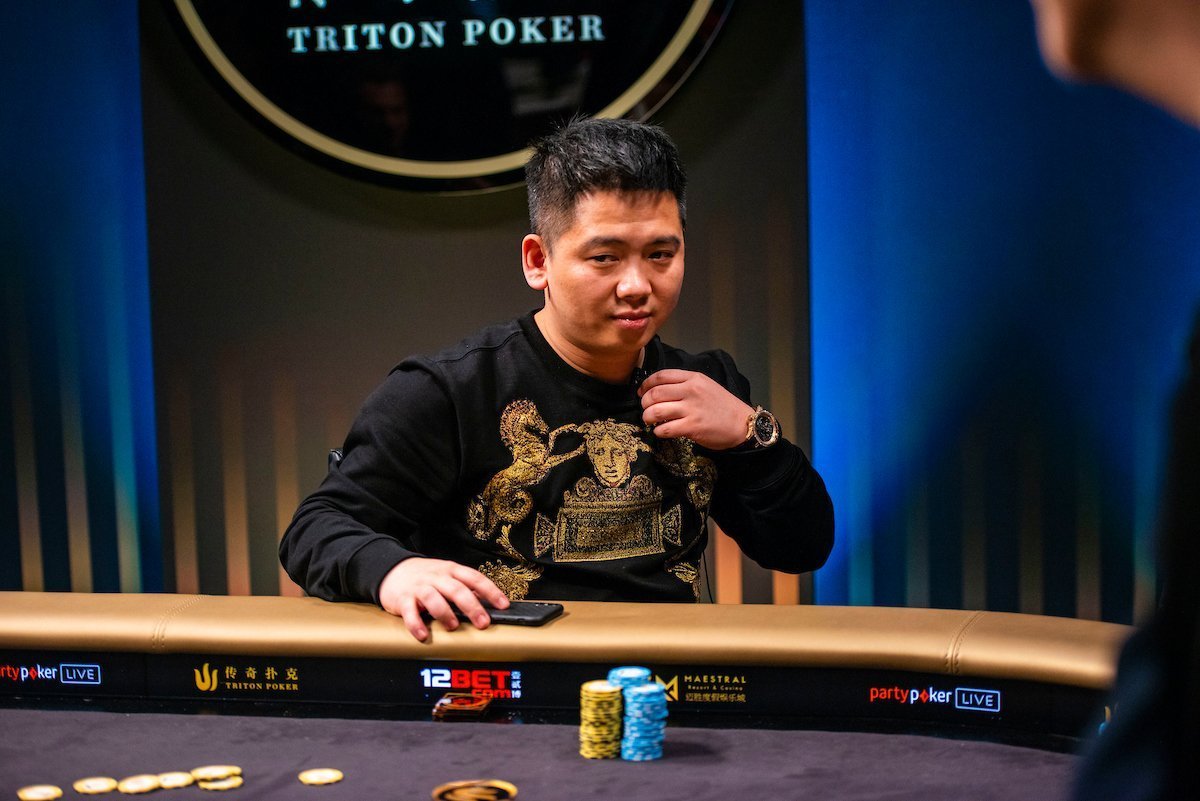 The last three players — Lamb, Arnaud and Leow — were all pretty even and the blinds hadn't yet really caught up with their stacks. They had the time and the chips to pass a few between them, and the game slowed for a while. Arnaud ended up short when he had to fold to a big river shove from Lamb, but doubled up a couple of hands later with pocket nines, which flopped a set and Leow's flush draw missed. He then moved into the lead.
After an hour or so, everything did shallow out, and Leow found himself on the slide. He got his last 2 million in with


but he got properly short-decked by Arnaud's


. The board ran





. Leow has had a tough time of it in Montenegro, but at least he got on the board at the end. He won HKD 3.25 million ($422,500).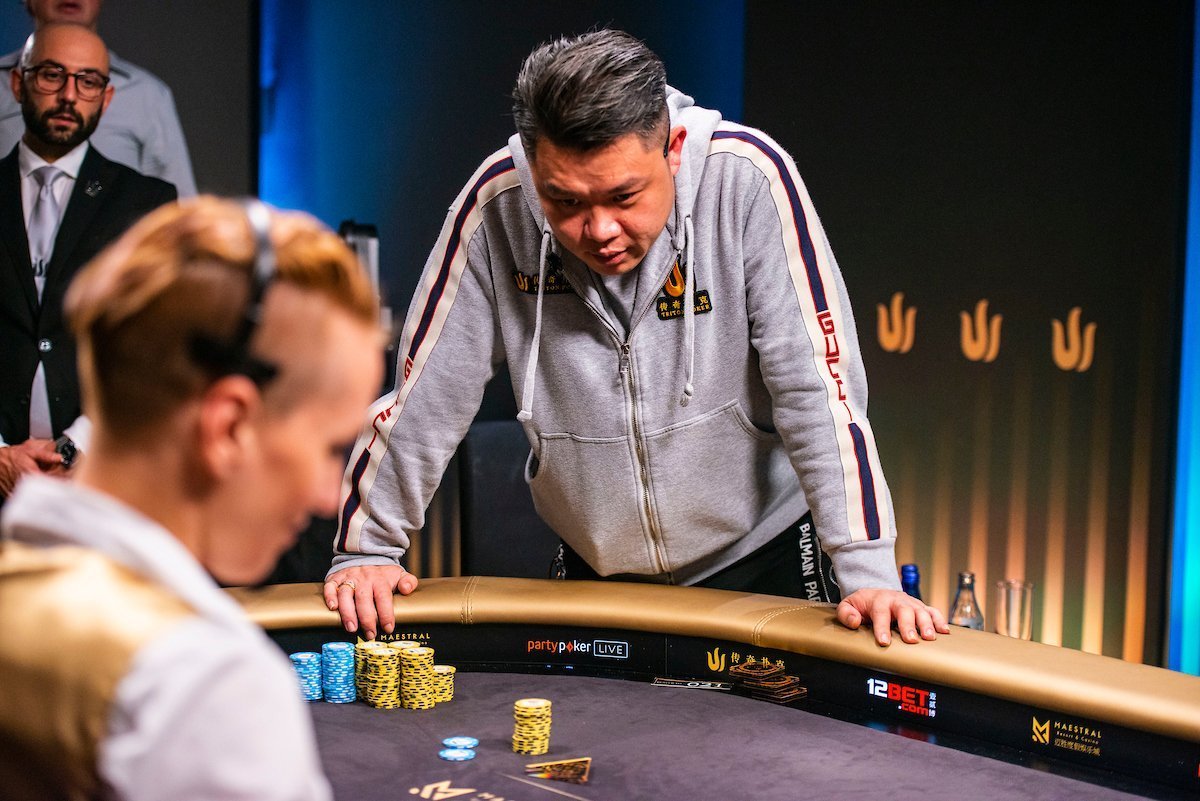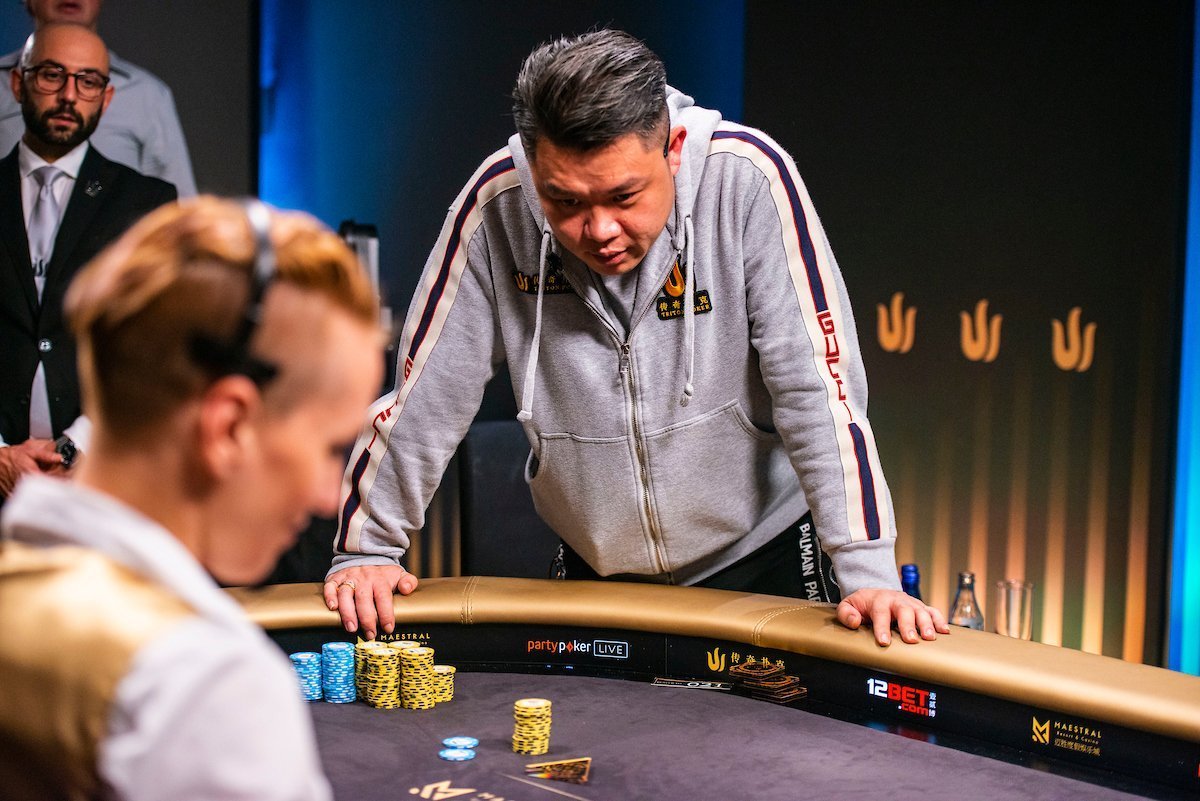 Both Lamb and Arnaud were in the money for the fourth time on the Triton Series, but neither yet had a title. This was obviously their big chance, and it could have gone either way. Arnaud had a lead of 98 antes to 60 when they went heads up, but Lamb chipped away until he had more than a two-to-one lead.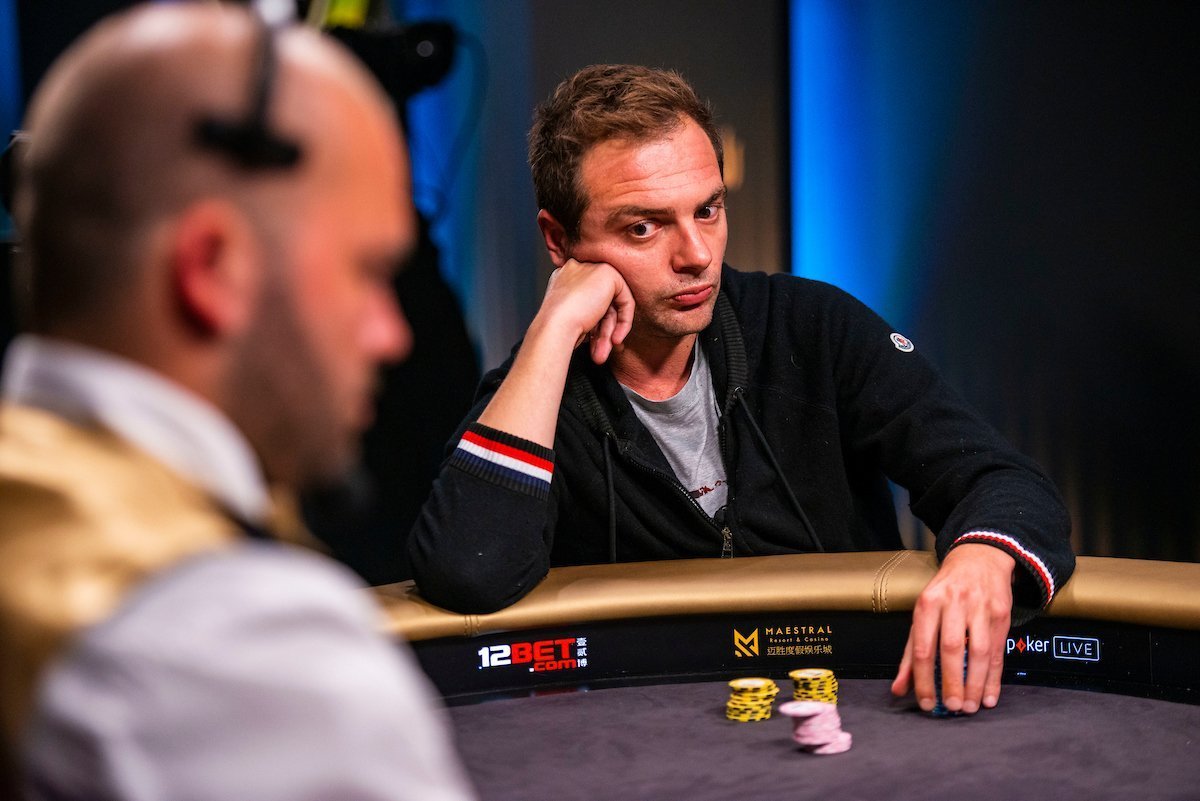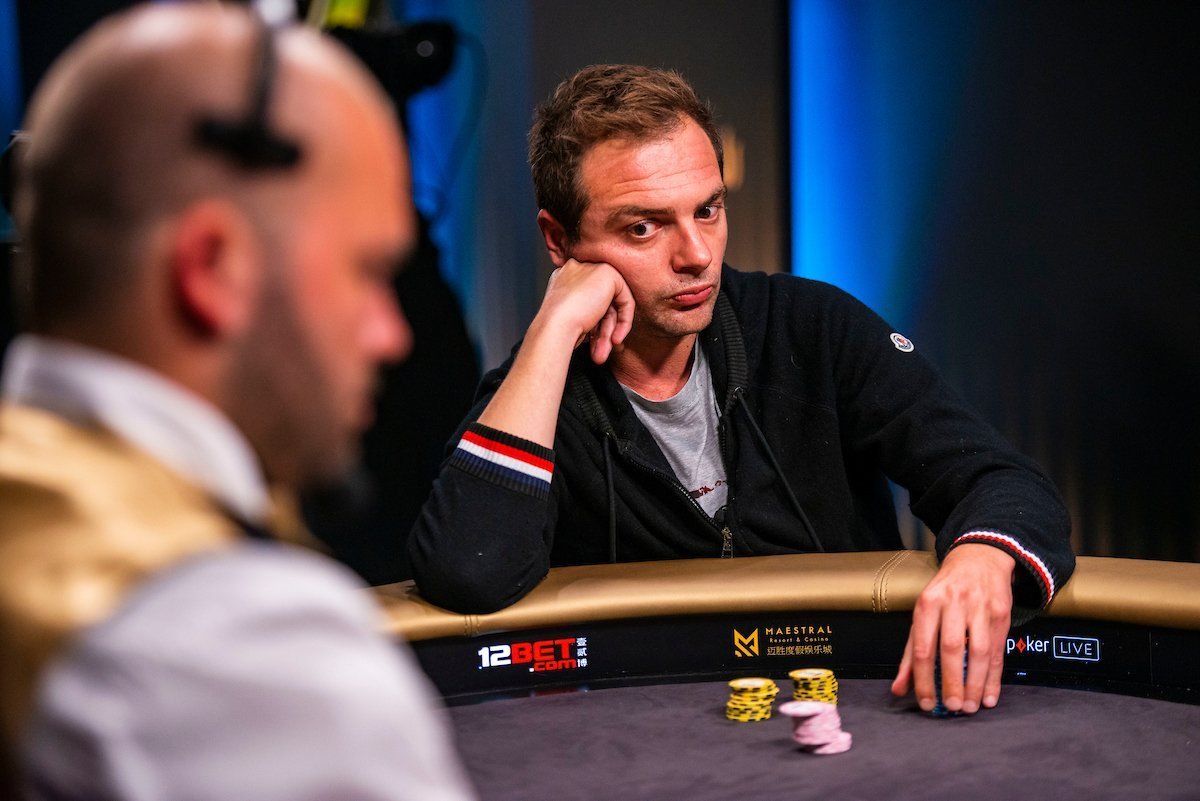 That soon evened itself out again, however, when Arnaud got it all in with


and turned a flush to beat Lamb's


.
But back Lamb came and Arnaud could not get the chips to stick. Eventually, Arnaud made a weary push and Lamb made the call with his dominating hand. And then belatedly that was the end of that.
Triton Montenegro Event #9 – Short Deck
Dates: May 16, 2019
Buy-in: HKD 500,000 ($64,000)
Entries: 42 (inc. 13 re-entries)
Prize pool: HKD 20,080,000 ($2,560,000)
1st: Ben Lamb, USA — HKD 7,650,000 ($994,500)
2nd: Romain Arnaud, France — HKD 4,920,000 ($639,600)
3rd: Ivan Leow, Malysia — HKD 3,250,000 ($422,500)
​4th: Tan Xuan, China — HKD 2,350,000 ($305,500)
5th: Timofey Kuznetsov, Russia — HKD 1,910,000 ($248,300)
Photography by Joe Giron/www.pokerphotoarchive.com
ABOUT OUR SPONSORS
12BET is an online betting company specializing in sports betting and casino products. 12Bet became operational in 2007, quickly becoming one of the most popular online betting options throughout Europe and the Asia-Pacific region.
partypoker LIVE was created in January 2017 as a global poker tour, with the aim of bringing large field, high guarantee tournaments to players all over the world. Within just 12 months the partypoker LIVE tour has grown into the world's largest ever poker tour and is guaranteeing over $70,000,000 in the 2018/2019 season.